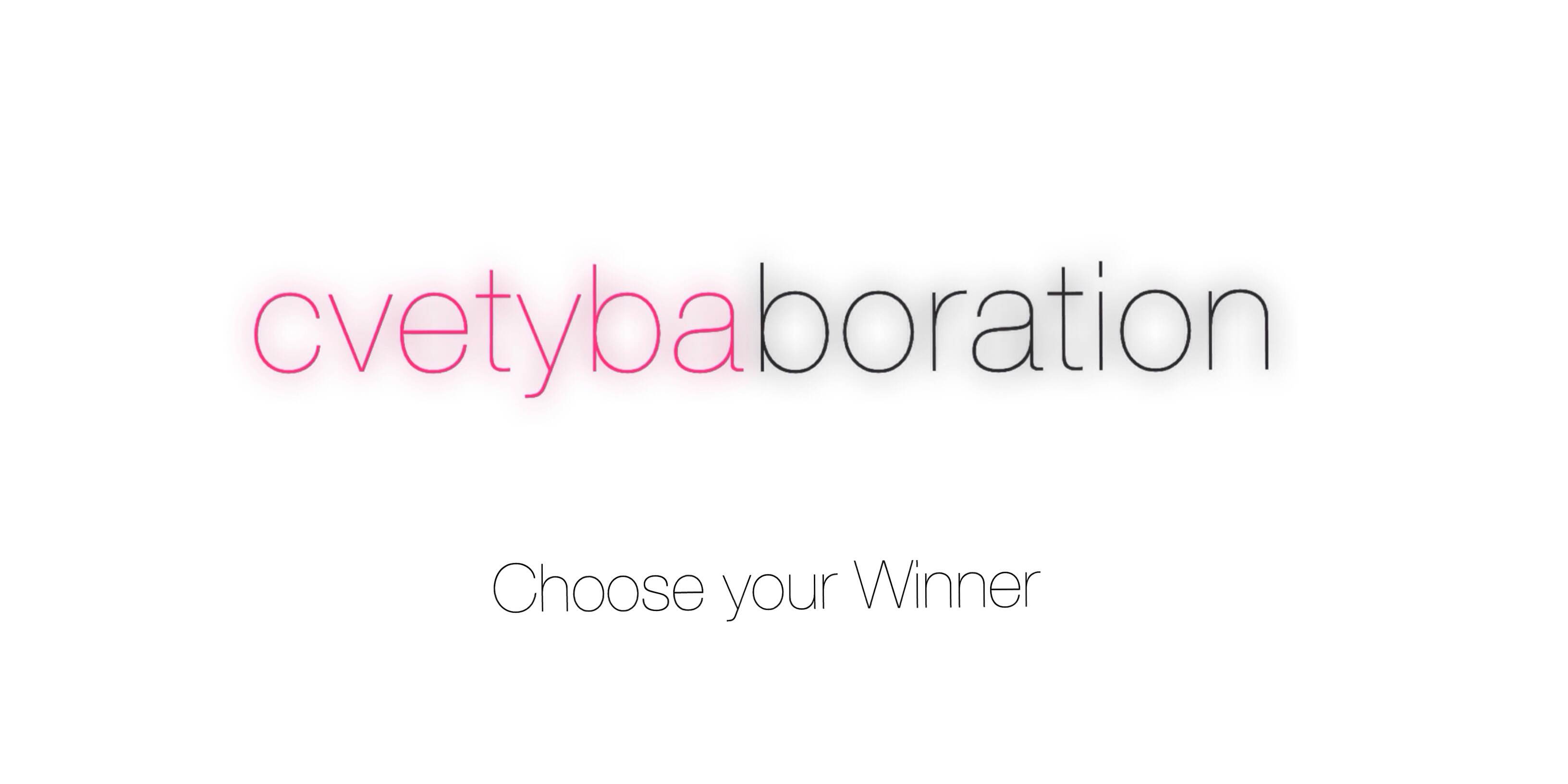 Hello again guys,
a week later with my new idea for a collaboration with bloggers. Аs a Bulgarian fashion blogger, I want to meet many world wide bloggers.This post makes me happy because I found a lot of new friends and like-minded people 🙂 Let me tell you a little about the idea, it is realized thanks to these wonderful girls who supported me and sent me their amazing photos.
I nominating each one of them, I want to say something very important, I did not choose deliberately the order they are numbered. I like the choice of each of them and honestly I'm glad that I wont choose the winner.
Here comes your part, each of you can give a voice (participants are allowed to out loud, they can identify themselves),for one outfit that you like the most – just write a comment in the post with the number of your chosen favorite. After a week the lady with most votes will be our winner. We will make a joint publication, which will decide in what format to be, together.
Thank you so much girls!

Здравейте отново приятели, седмица по-късно с моята нова идея за колаборация с блогъри, тъй като аз съм български фешън блогър, ми се иска да се запозная с нови блогъри както от България, така и от много други страни. За това и този пост, ме прави щастлива,защото намирам много нови приятни хора и съмишленици:) Нека да кажа малко за самата идея, тя се реализира благодарение на тези прекрасни момичета, които ме подкрепиха и ми изпратиха своите невероятни снимки.
Аз съм номерирала всяка една от тях, като искам да кажа нещо много важно, не съм избирала умишлено реда, по който са номерирани. Харесвам избора на всяка една от тях и честно казано се радвам, че не аз трябва да избера победителя.
Ето тук идва и вашето участие, всеки един от вас може да даде гласа си (участниците имат право на глас, като могат да посочат себе си), за един аутфит, който най-много му допада. Като начинът е да напише коментар под поста с номера на избрания ваш фаворит. След една седмица аз ще преброя коя дама има най-много гласове и тя ще бъде нашият победител. С нея ще направим една съвместна публикация, която ще решим под какъв формат да бъде заедно.
Благодаря ви много момичета!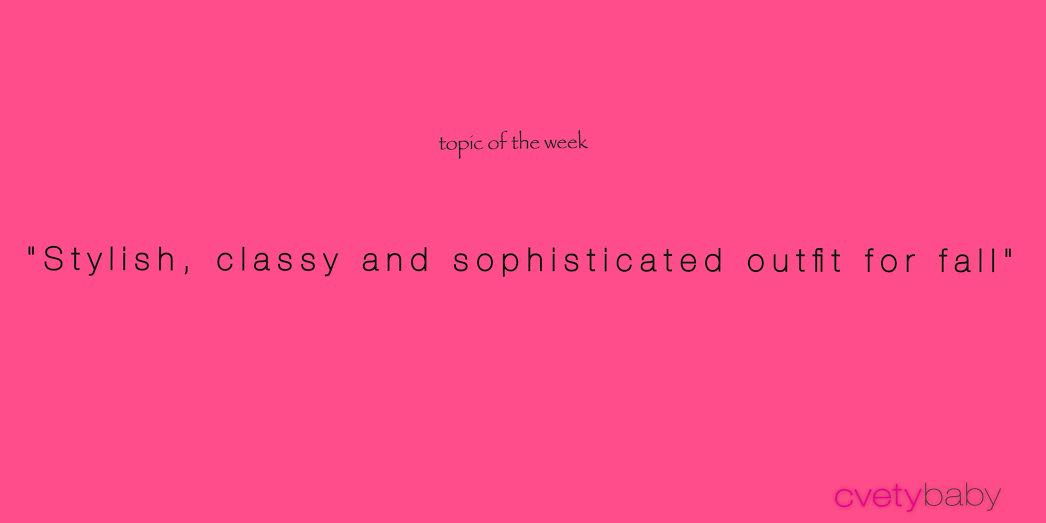 1. Daphnee from Dressed2dnines
Here's her idea of ​​a stylish, classy and sophisticated outfit for fall:
"It is a peplum top with leather trimmed jogger. I love this outfit because I feel like it falls into all 3 categories of stylish, classy and sophisticated. Dressing up joggers is definitely a trendy look that takes something that people usually lay around the house in and transform it into something very stylish by pairing it with heels and a dressy top. Statement pieces and a sexy pair of heels finish the look. It has an air of class and sophistication, all that is needed a nice clutch with embellishment. :)"

Ето и нейната идея за стилен, елегантен и изискан аутфит за есента:
"Той е комбинация от пеплум топ с кожени широки гащи. Обичам този аутфит, защото чувствам, че той попада във всички три категории – стилен, елегантен и изискан. Да облечете широки гащи (нещо като долнище на анцуг в привкус на потури, така си го обяснявам аз) е определено в крак с модата,те са гащи, които хората носят вкъщи, но могат да се превърнат в наистина стилни панталони, като се комбинират с токчета и готин топ. Изисканите допълнения и секси високите токчета завършват идеално този аутфит. Нужен е само един хубав клъч, за да бъде завършен изцяло стилния и изтънчен вид. :)"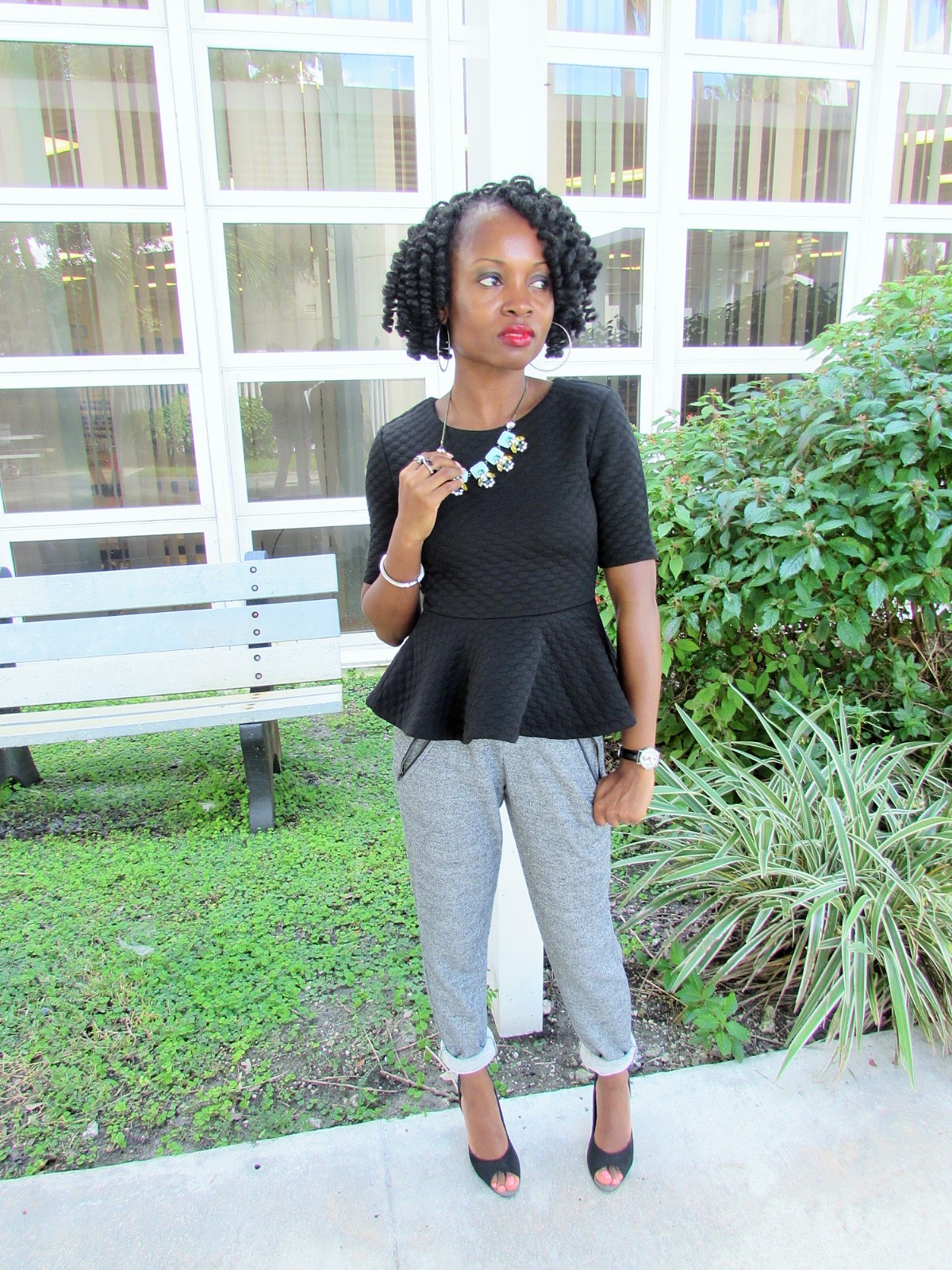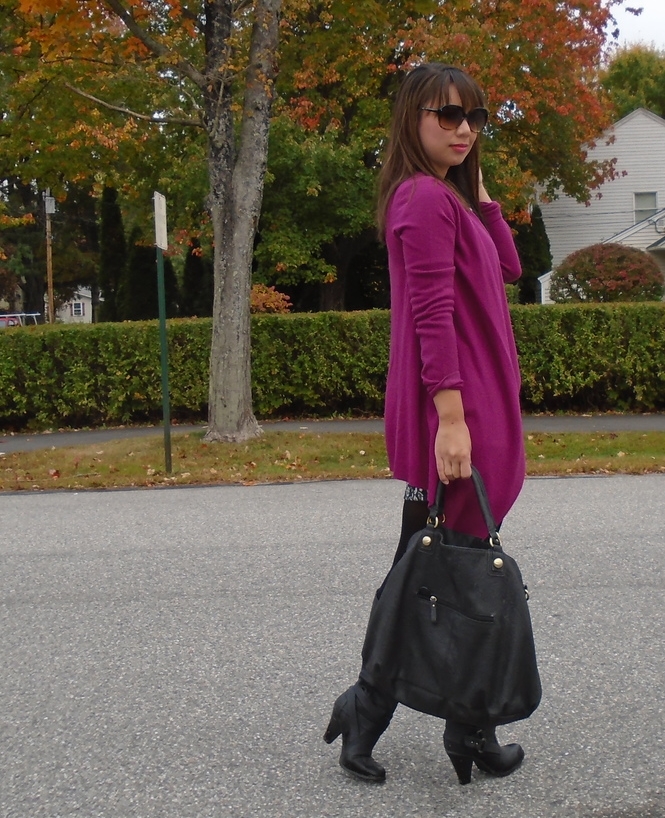 2. Joanna from Love, Joanna
her look:
"This is my ideal outfit to look chic for fall: a pop of color, lots of layers to deal with changing temperatures, and cute boots. Fall is my favorite time of year and I love all the fashions that come along with it!
Outfit details: dress- Forever21, cardigan- JCPenney, boots- Rampage, purse- Bueno"

"Това е идеалният ми аутфит, за да изглеждам шик за есента:. Ярък цвят, много етажи, за да се справя с променящите се температури и сладки ботуши. Есента е любимият ми сезон от годината и обичам всички модни тенденции, които идват заедно с него!
Аутфит детайли: рокля- Forever21, жилетка – JCPenney, ботуши- Rampage, чанта – Bueno"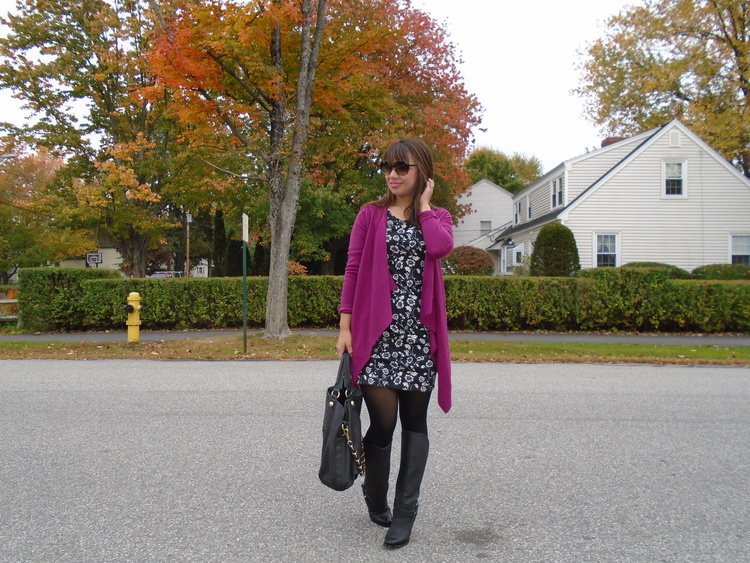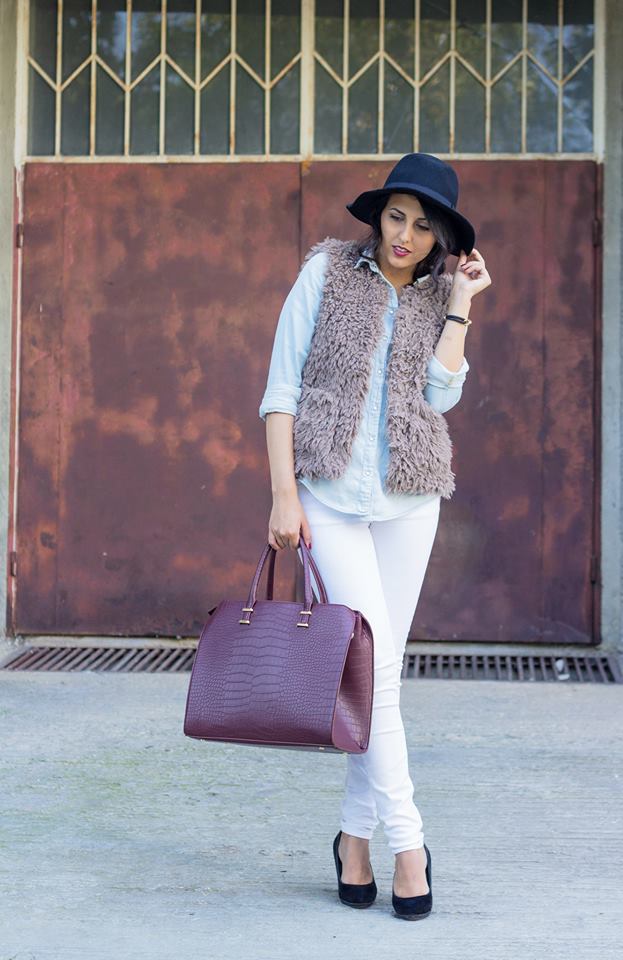 3. Kali from Kali's inspiration board
her look:
"This fall I'm obsessed with dark lips, big floppy hats and as always, huge handbags.
I came up with an elegant, but still my style look that contains all of my favorites. Since is still sunny outside I didn't want to be in dark colours from head to toes, so I decided to add some light ones in the look. Denim shirt and white is an absolute classic for me and that I made autumn appropriate with this fluffy vest and my black hat and shoes. Of course I went for my big red bag to add a pop of colour."

Тази есен с обсебена от тъмни червила, големи шапки с периферия и както винаги, огромни чанти.
Измислих елегантна, но все пак в мой стил визия, която съчетава всички тези мои любимци. Тъй като все още е слънчево навън не исках да залагам изцяло на тъмни цветове, за това реших да добавя и малко светли елементи в облеклото си. Дънкова риза и бял панталон са абсолютна класика за мен и за да ги направя по-подходящи за есента добавих този пухкав елек и червите си обувки и шапка. Разбира се заложих и на голямата си чанта, с която внесох още малко цвят в цялостната визия.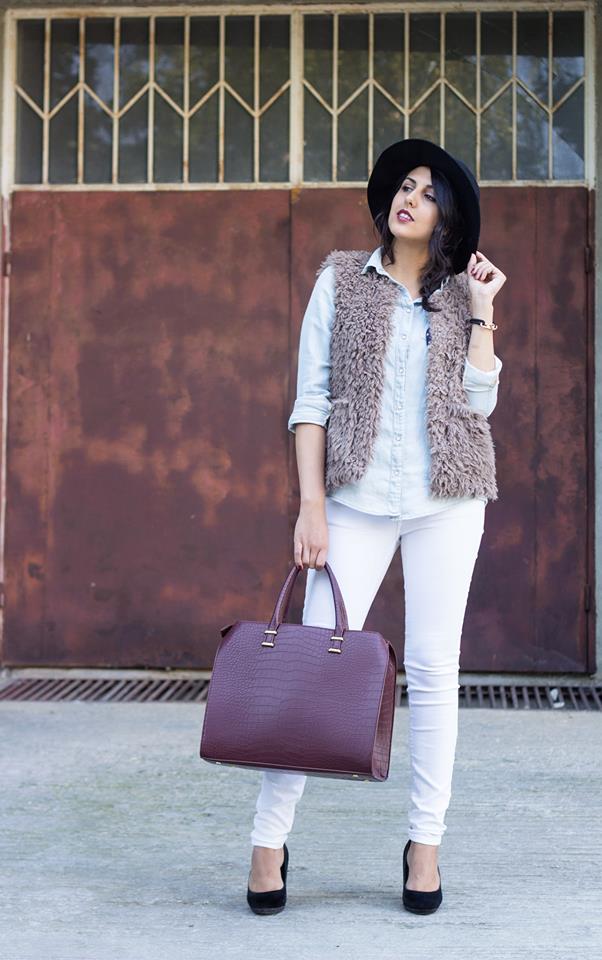 4. Hristiana from Petit Mod
her look:
"White – always current and so practical. Except the fact that white clothes can be combined with everything, they are also my favourite. Even if you are dressed from head to toe in white, you will look stunning. Such as this outfit. A white shirt and a pair of white trousers, supplemented by Oxford shoes, arranged with a white bow tie and white-framed sunglasses. My favourite outfit!"

"Белият цвят – винаги актуален и толкова практичен. Белите дрехи, освен че могат да се комбинират с всичко, са и любимите ми. Дори облечен от глава до пети в бяло, ще изглеждаш зашеметяващо.Такъв е и този aутфит.
Бяла риза и бял панталон, допълнени с обувки Oxford, аранжирани с бялa папионка и бели очила. Любимият ми сет!"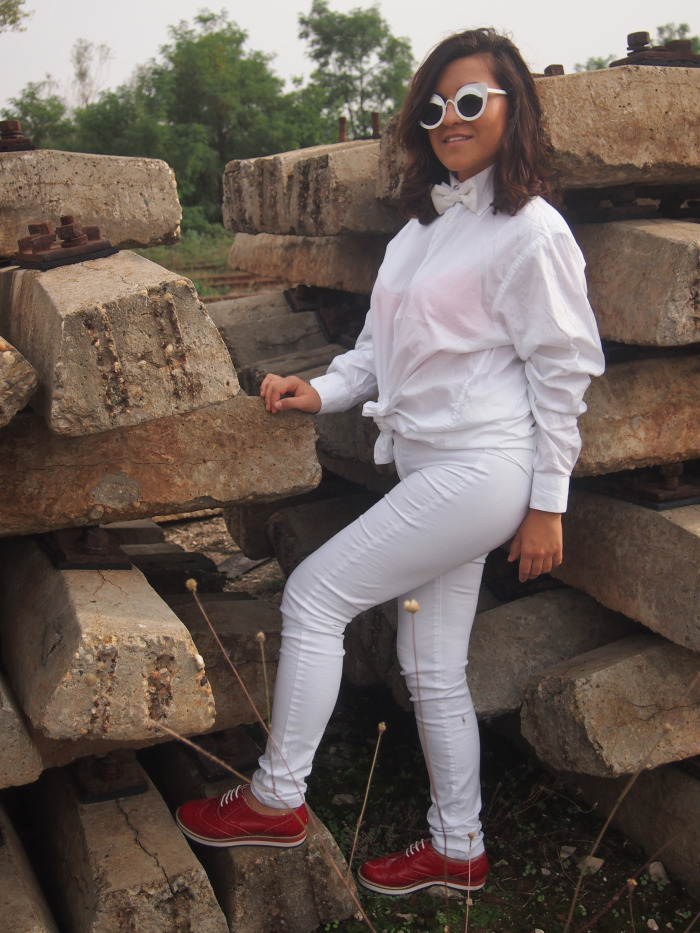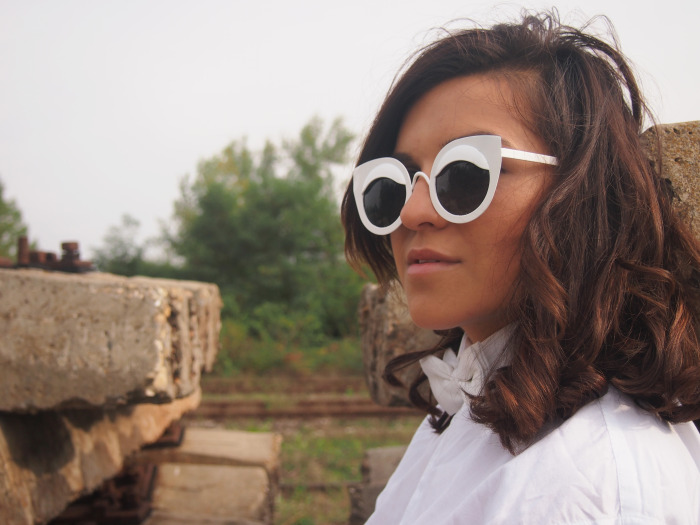 5. Jasmine from For a Real Woman
Her look:
"Fall outfit that I consider classy yet comfy. Fucshia jumper with a belt and a brown maxi skirt. I love the vintage necklace."

"Този есенен аутфит смятам, че е елегантен, но и комфортен. Розов (фуксия) пуловер с колан и кафява макси пола. Обичам винтидж огърлицата."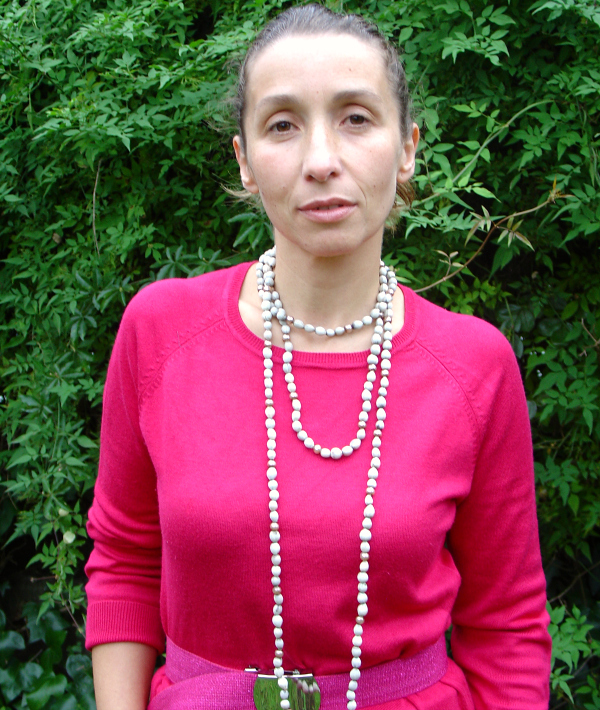 6. Dilyana from Dilyana Tabakova
her look:
"In this outfit I chose that A-line dress with flowers and playful figured pantyhose with cats.For the jacket I chose a classic black leather, which gives the outfit a less elegant look. But the bag and patent leather stiletto shoes, an absolute must have for me, just return and balance that elegance."

" В този аутфит съм заложила на А-образна рокля с цветя и фигурален закачлив чоропогащник с котки. За връхна дреха съм избрала класическо черно кожено яке, което придава на визията един не толкова елегантен вид. Но пък за сметка на това чантата и лачените стилето обувки, които са абсолютен must have за мен, връщат точно тази премерена елегантност."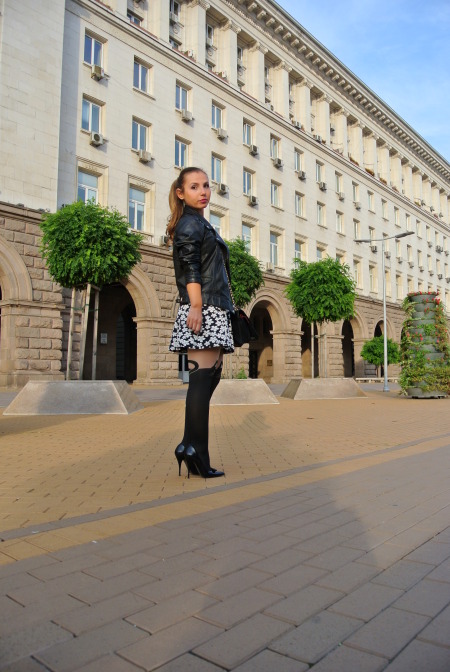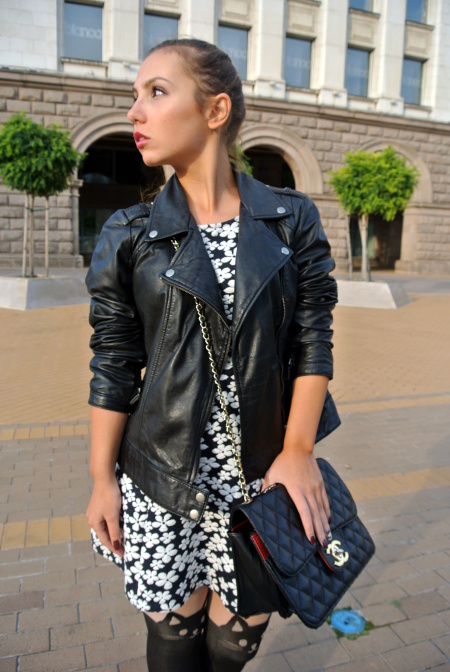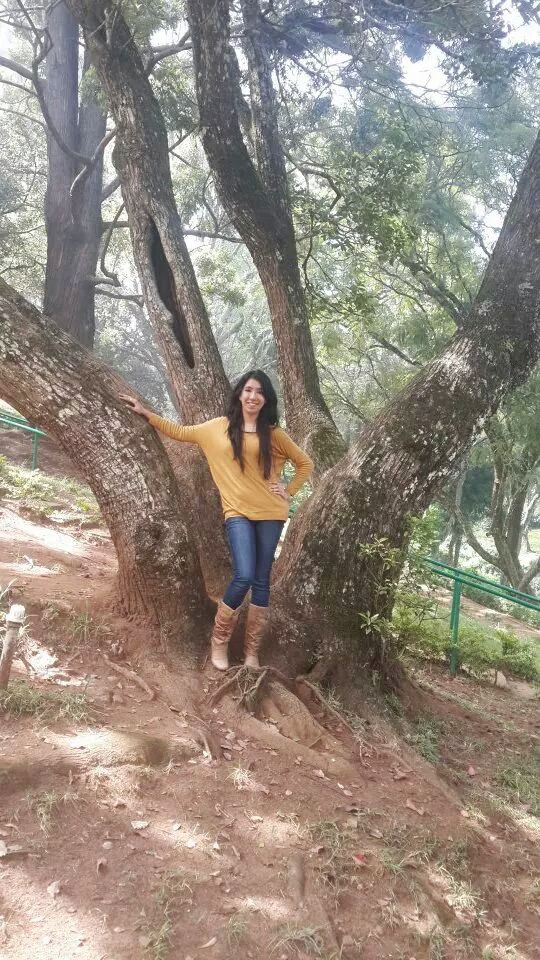 7. Purva from Planet Beauties
her look:
"Style defination -for me fall would mean comfortable , warm and cozy . Here i have paired a loose yellow top from kazo with a basic blue denim from levis. To pep up the look i wore camel color long boots from carlton london :)"

"Обяснение за стила – за мен есеннта означава комфорт, топлина и уют. Ето за това аз съм облякла жълта блуза от Казо и класически сини дънки Левис. За да завърша вида си съм заложила на кемъл ботуши от Карлтън Лондон :)"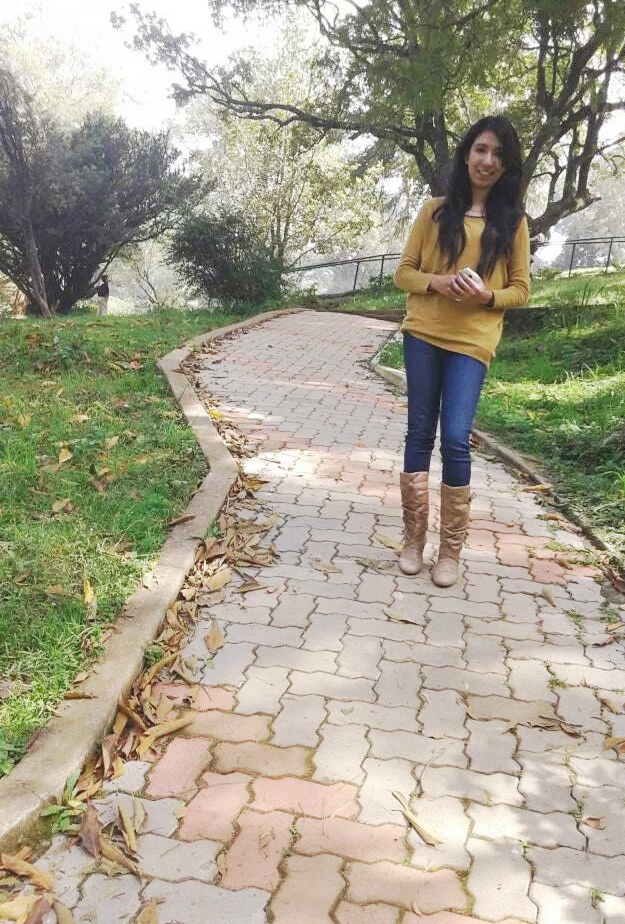 8. Melody from Melody Jacob's
"Blogger, model and medical student In Ukraine
Nigerian
Fashion is one of my everyday goals."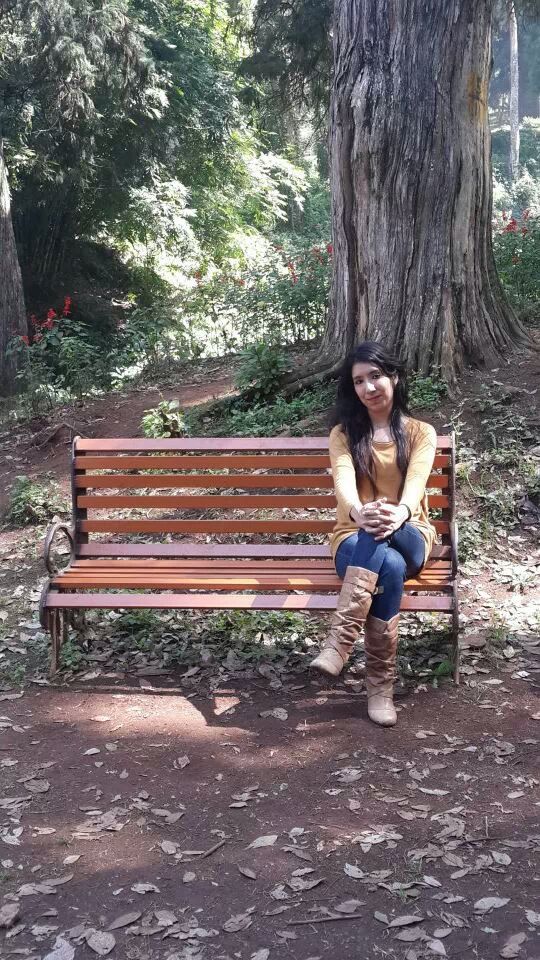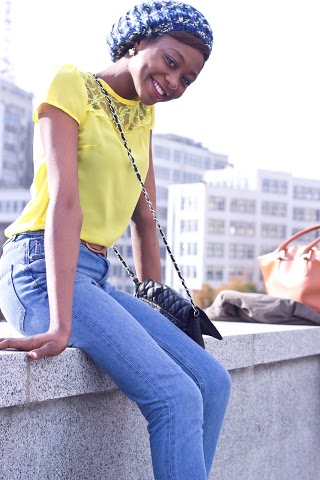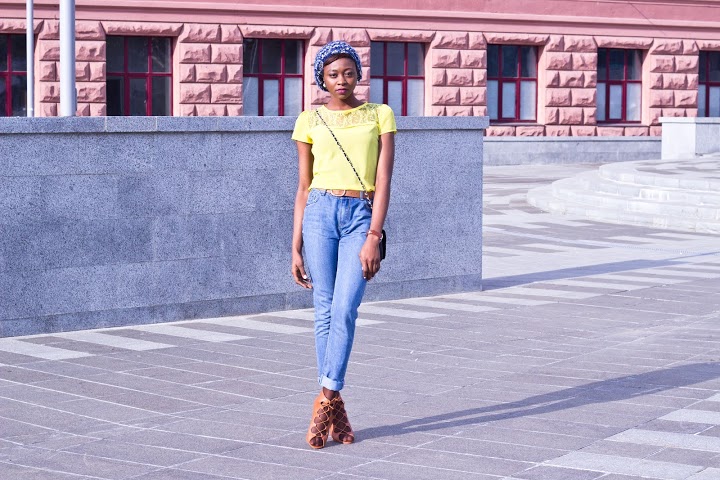 Ok, it is your turn. Who is your favorite?