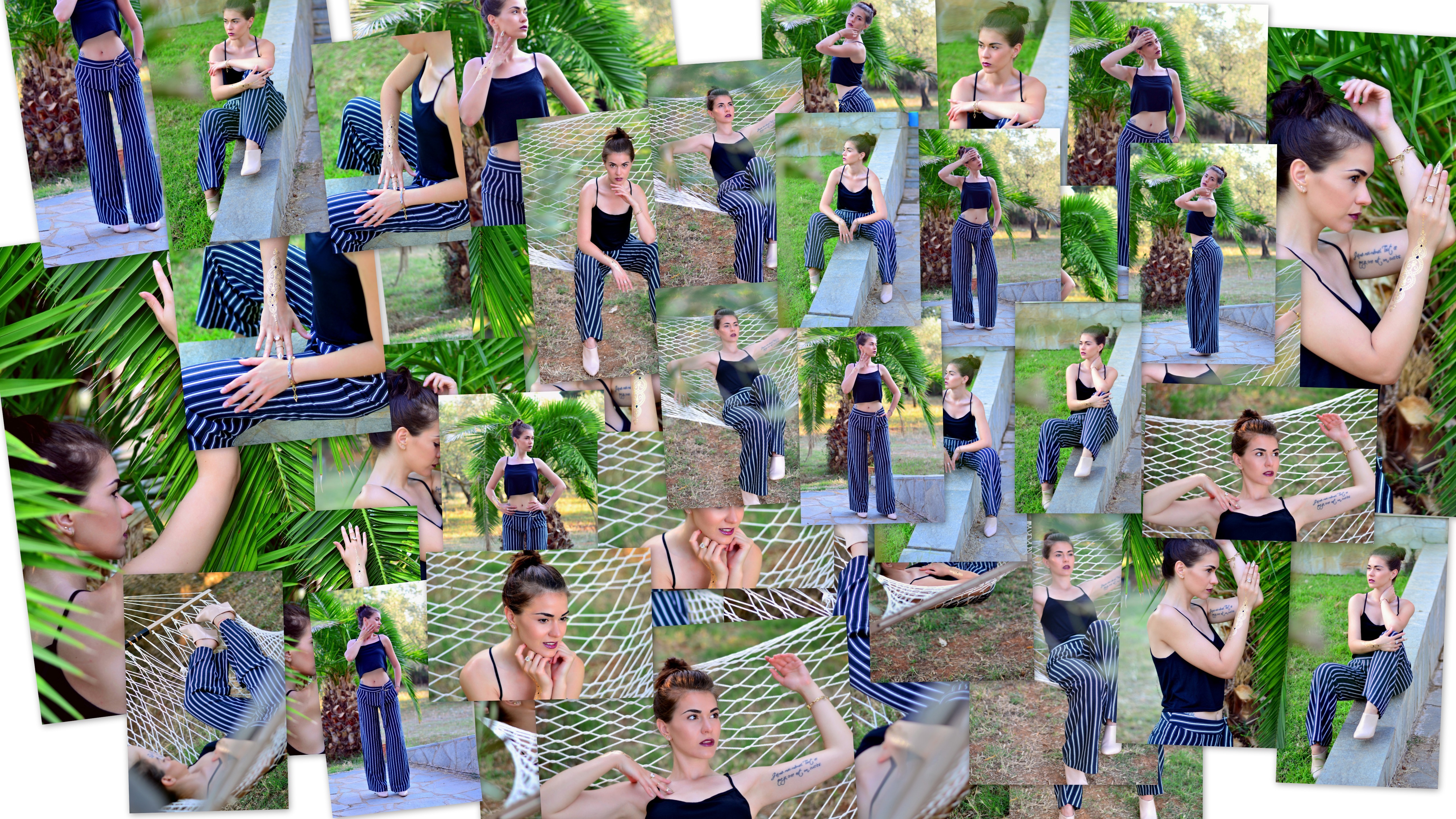 Simply and clean combination of striped wide-leg trousers by H&M and basic black cropped top by Topshop. Comfy yet stylish. For those pants, I always choose my H&M nude mules. Striped horizontal pants make your legs look longer, for that high heels are a great idea to complete the perfect outfit.
Makeup – delicate, eyes – only mascara, the accent is on my lips – dark, sensual and sexy. What do you think?

 Семпла и изчистена комбинация на раирани широки панталони H&M с класически черен къс топ Topshop. Удобно, но в същото време стилно. За тези панталони винаги обувам бежовите си чехли – сабо. Хоризонталното райе издължава краката, за това високите токчета са чудесна идея за постигане на перфектния аутфит.  Грим – деликатен, очи – използвала съм само спирала, акцентът тук е върху устните – тъмни, чувствени и секси. Какво е Вашето мнение?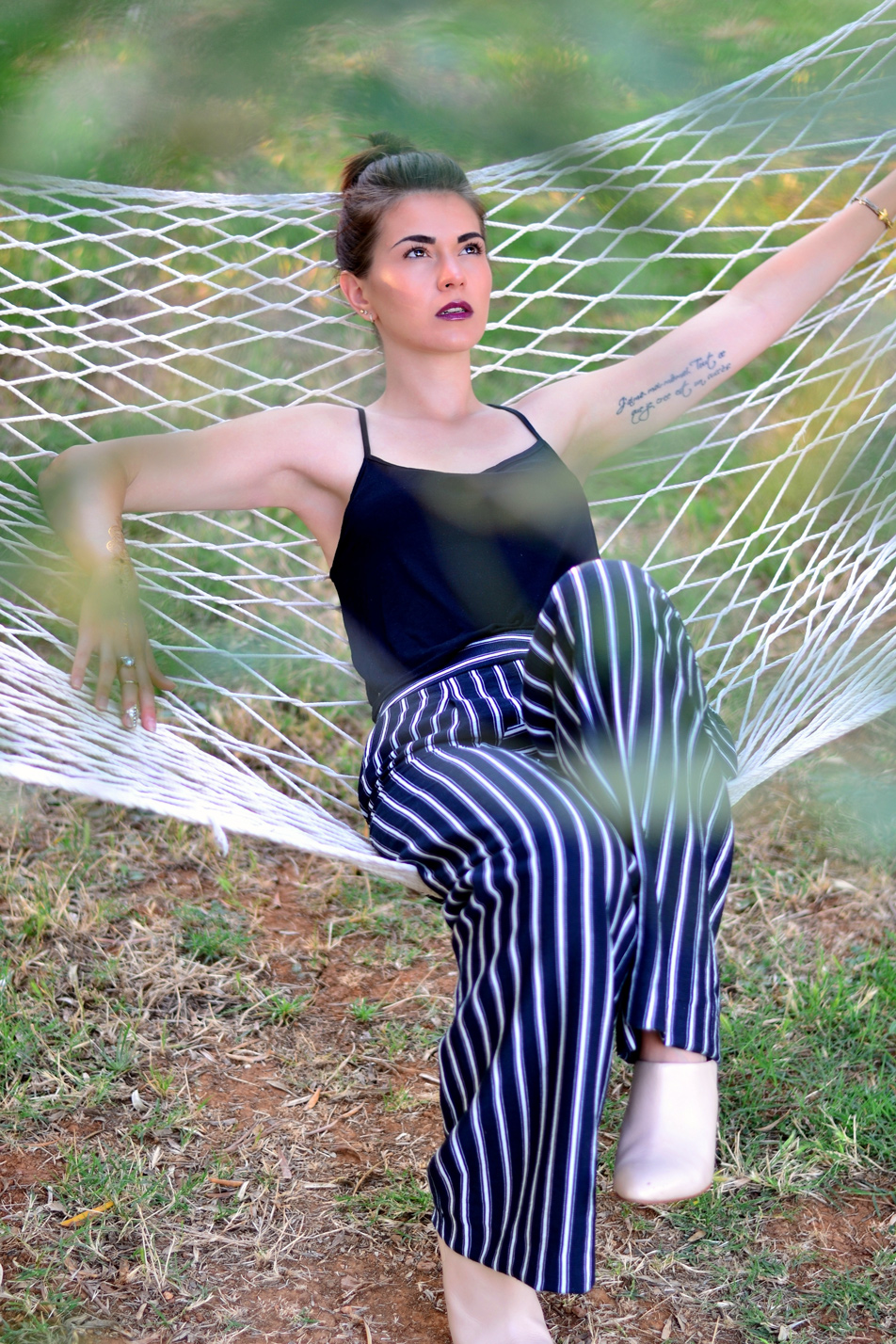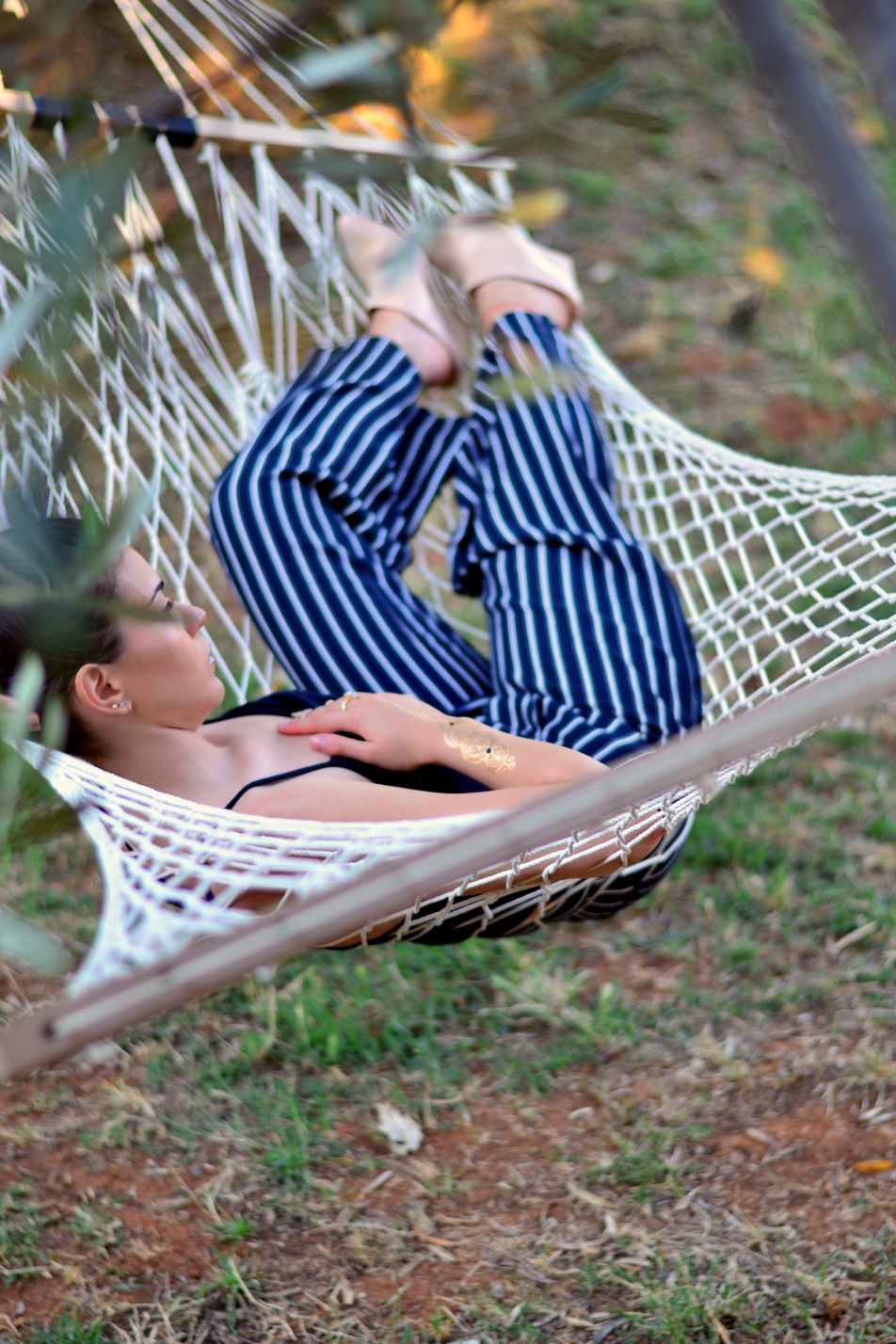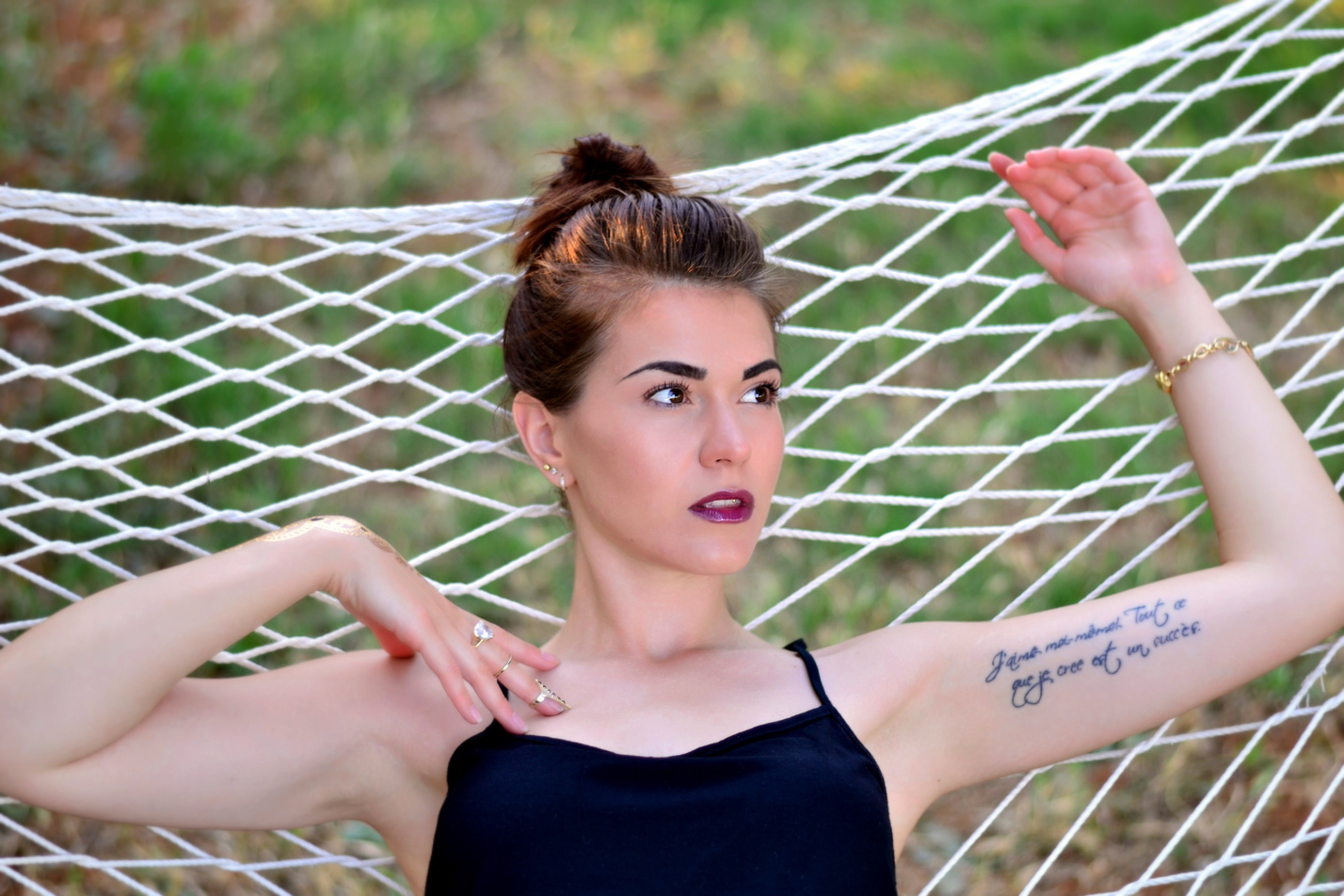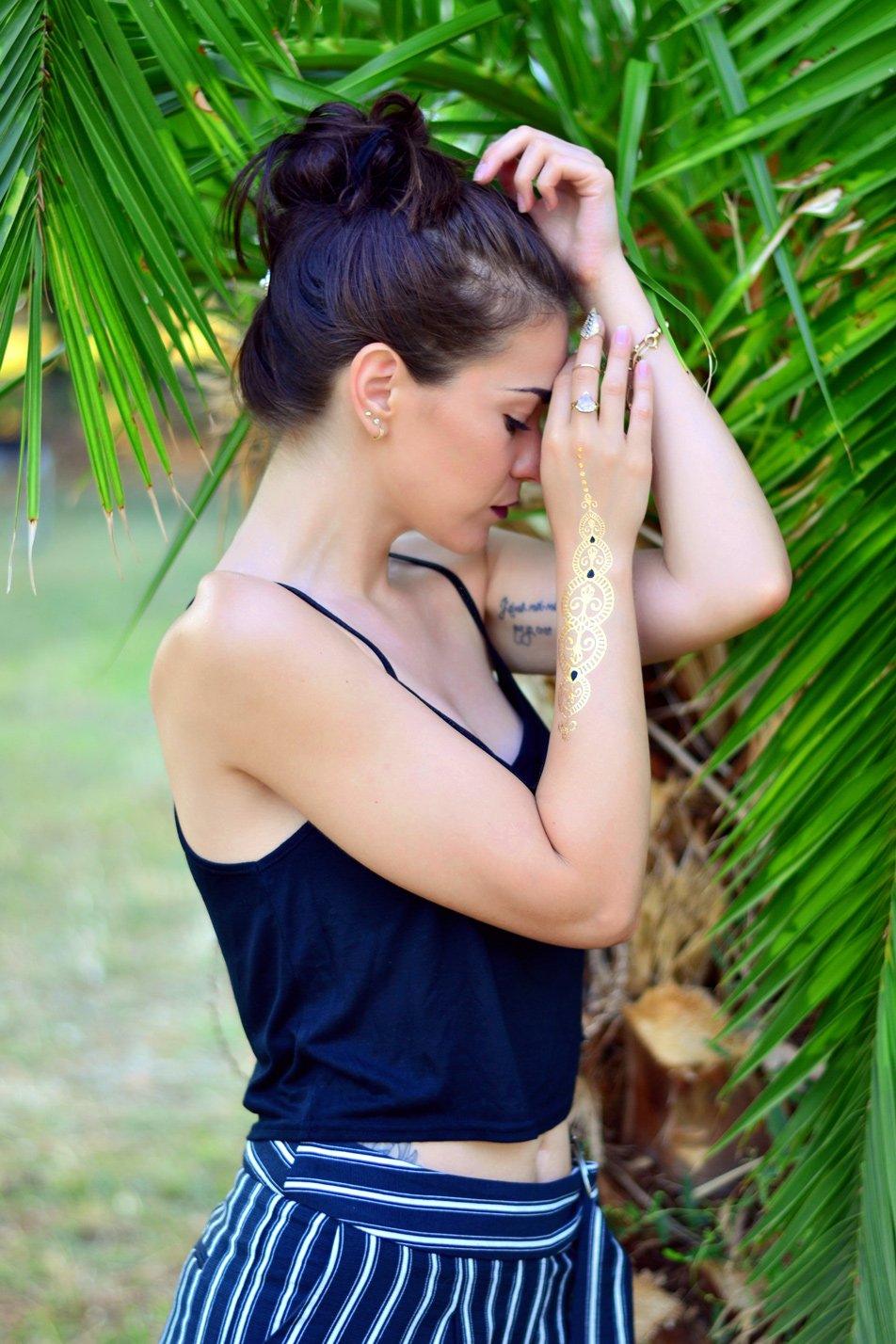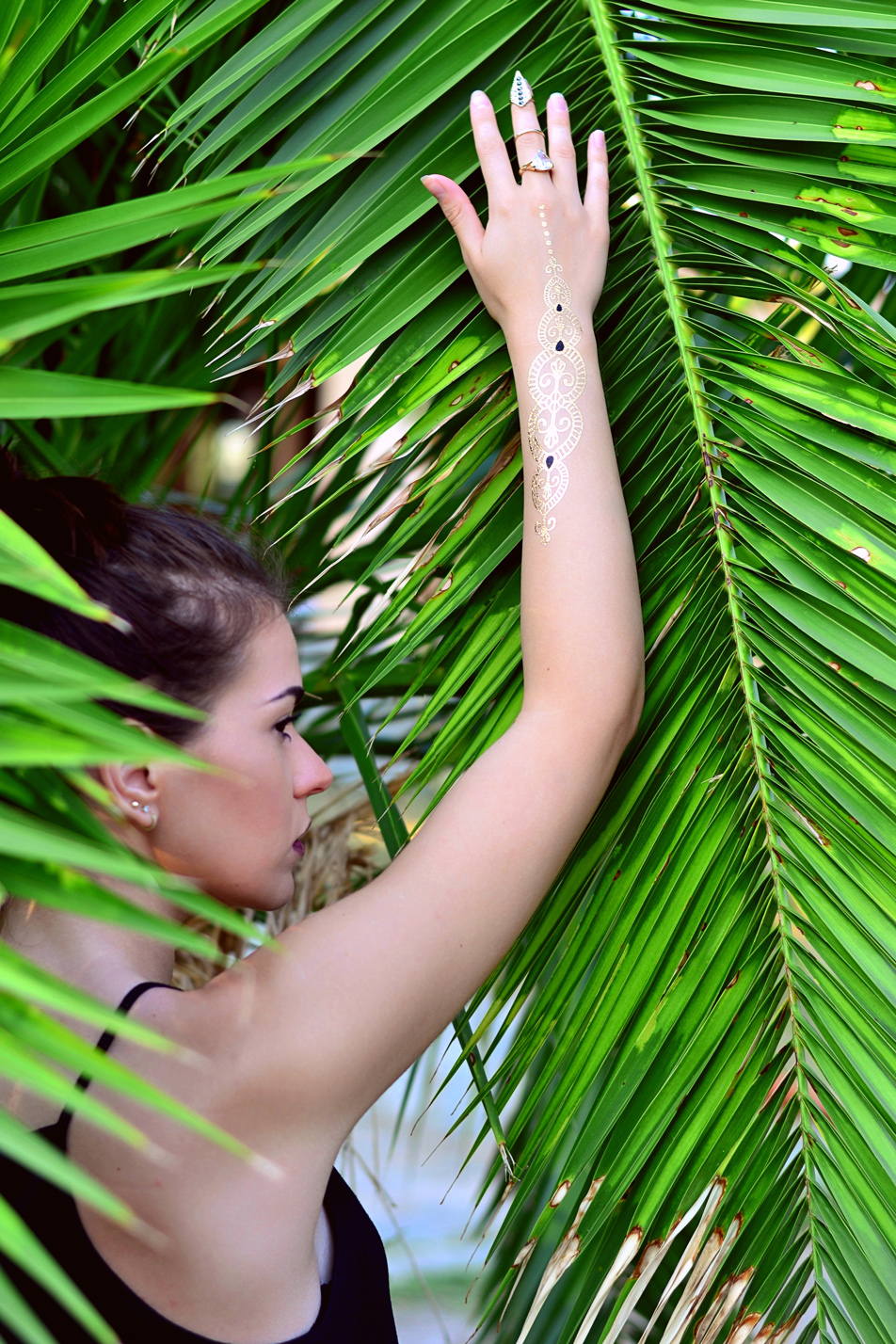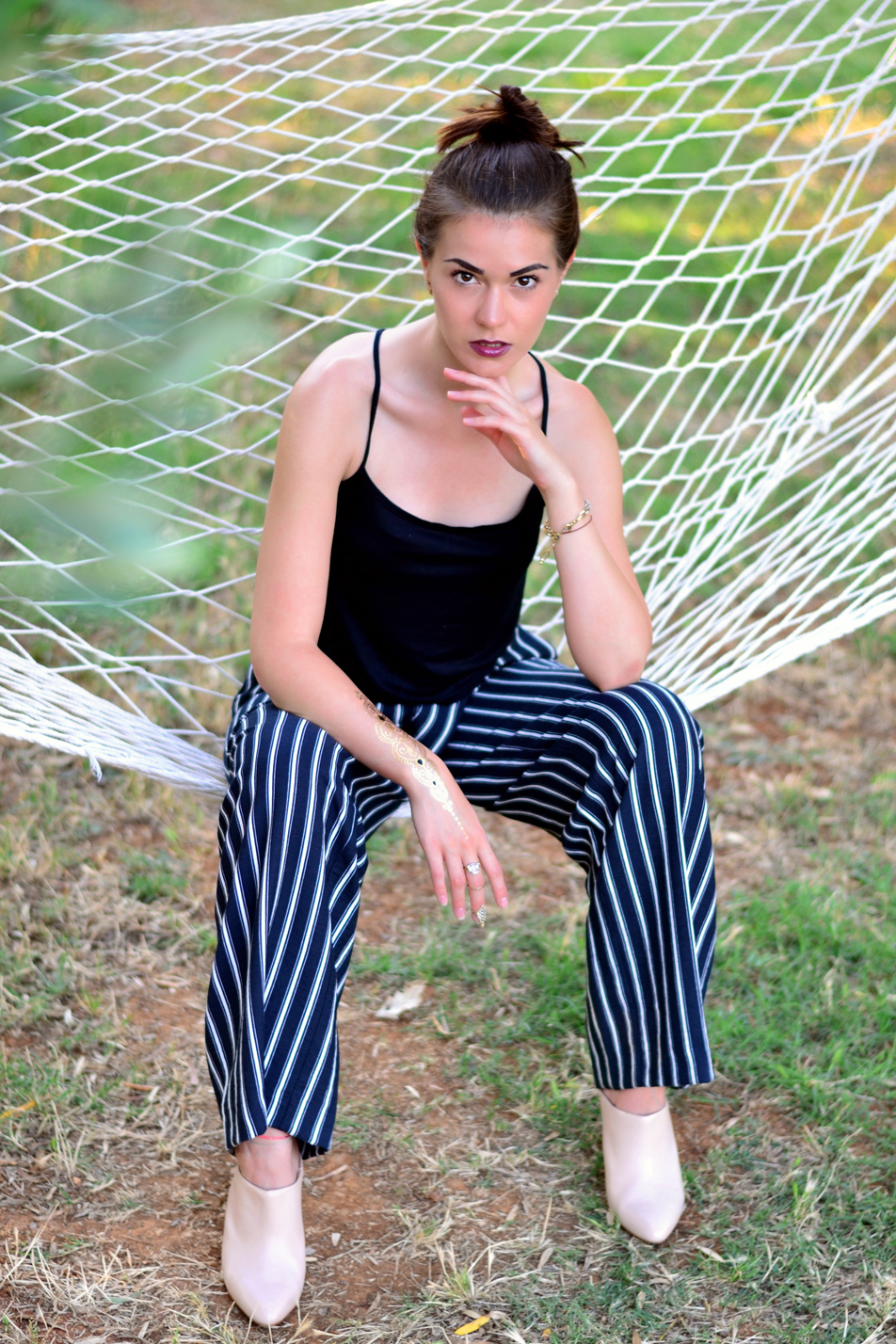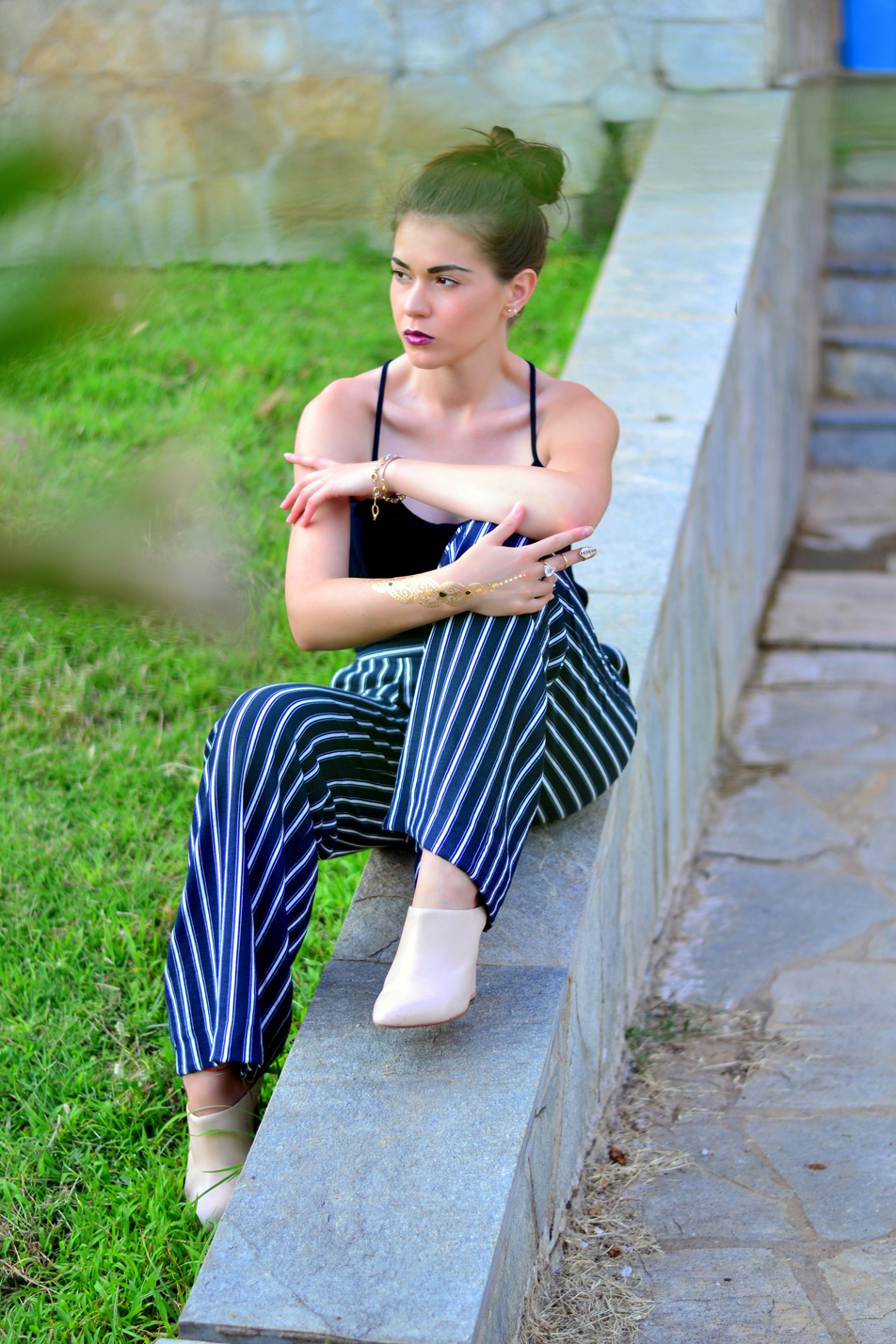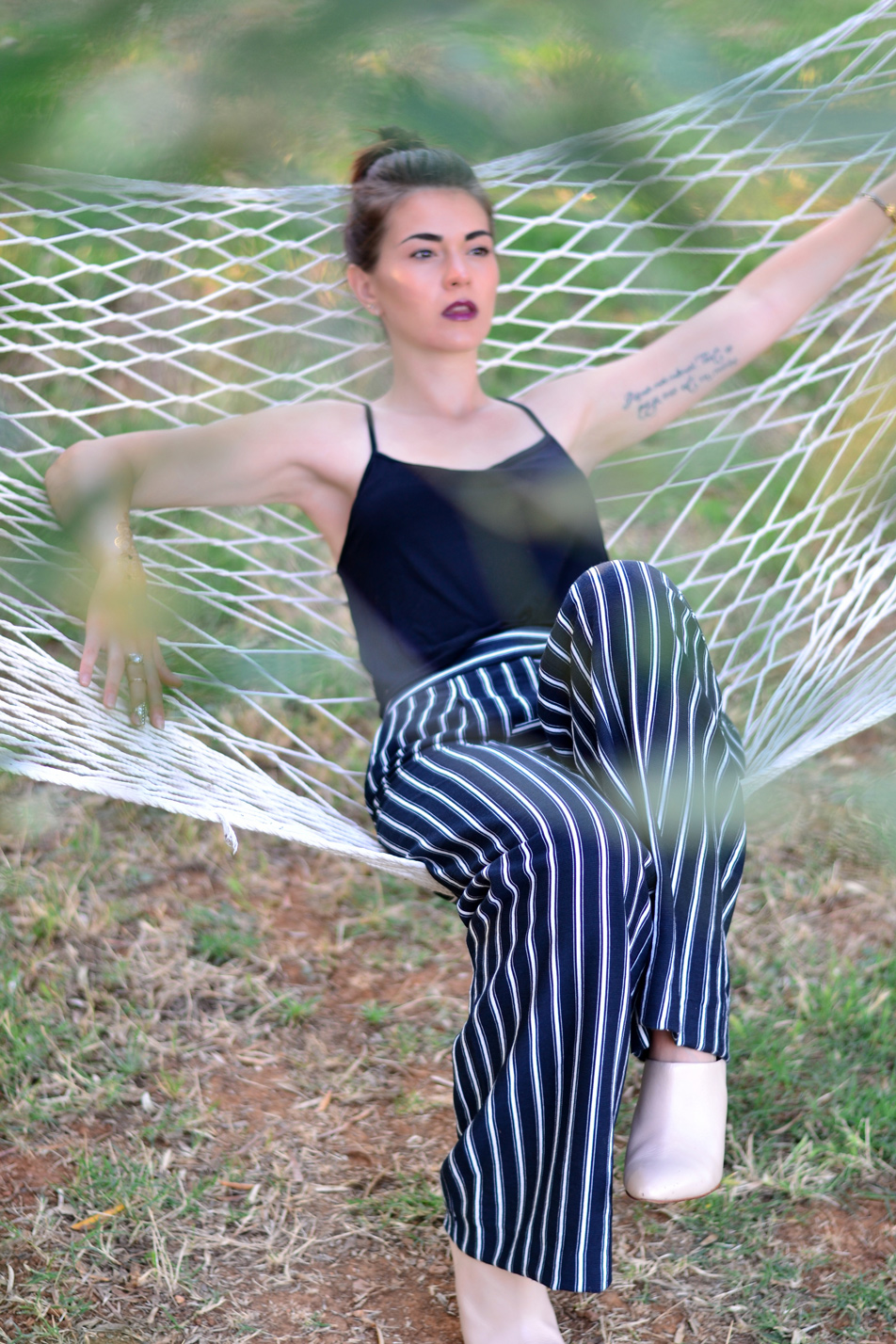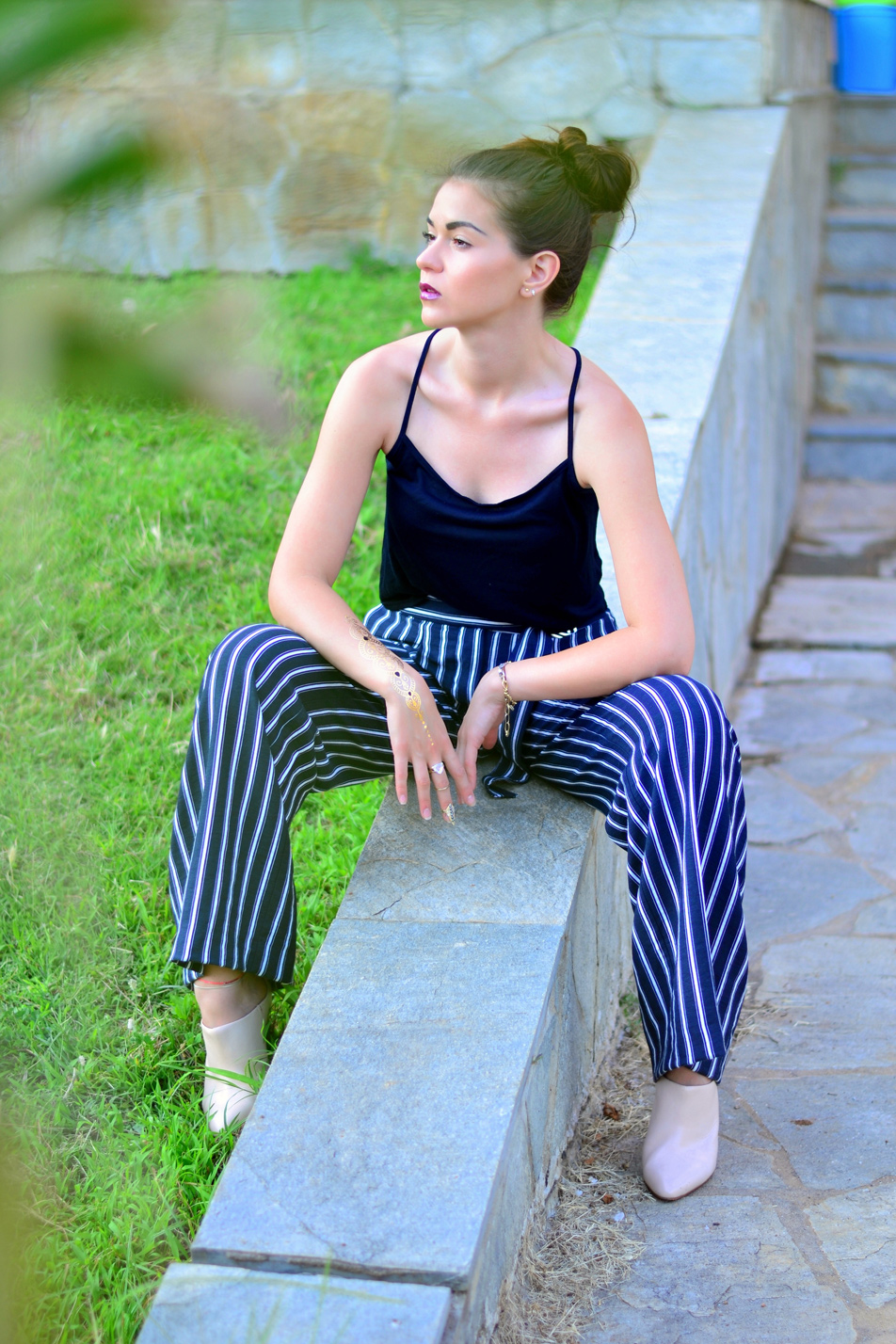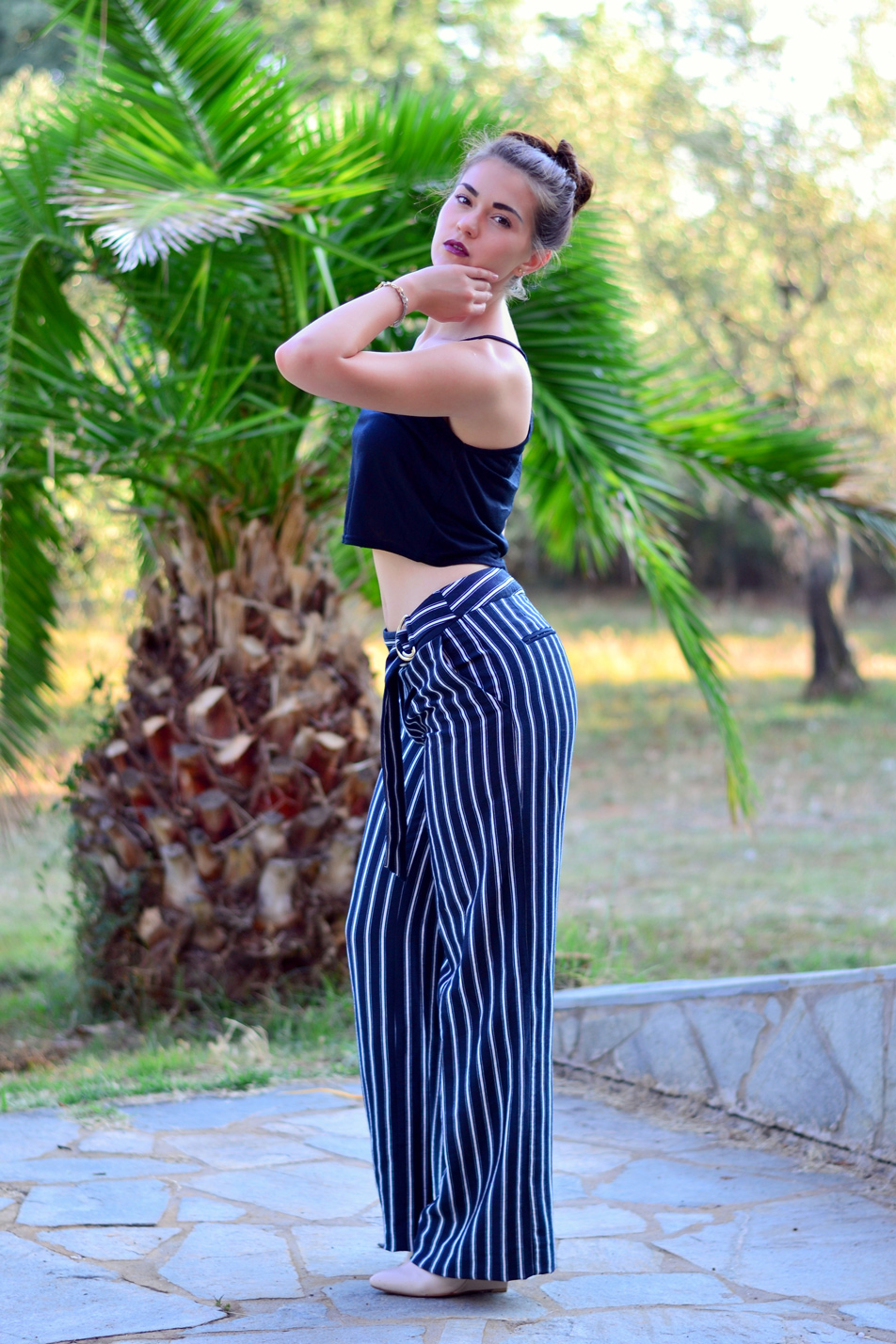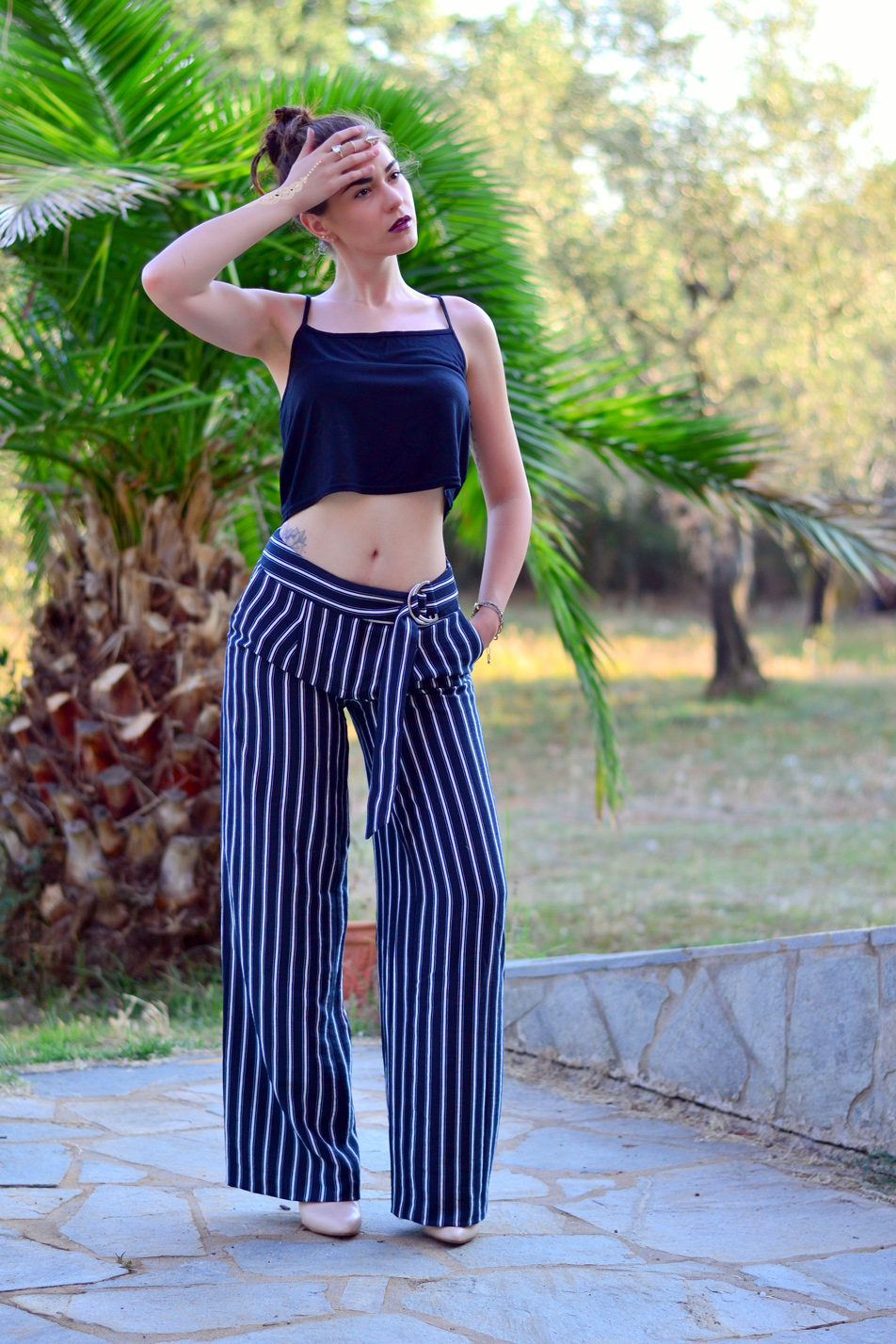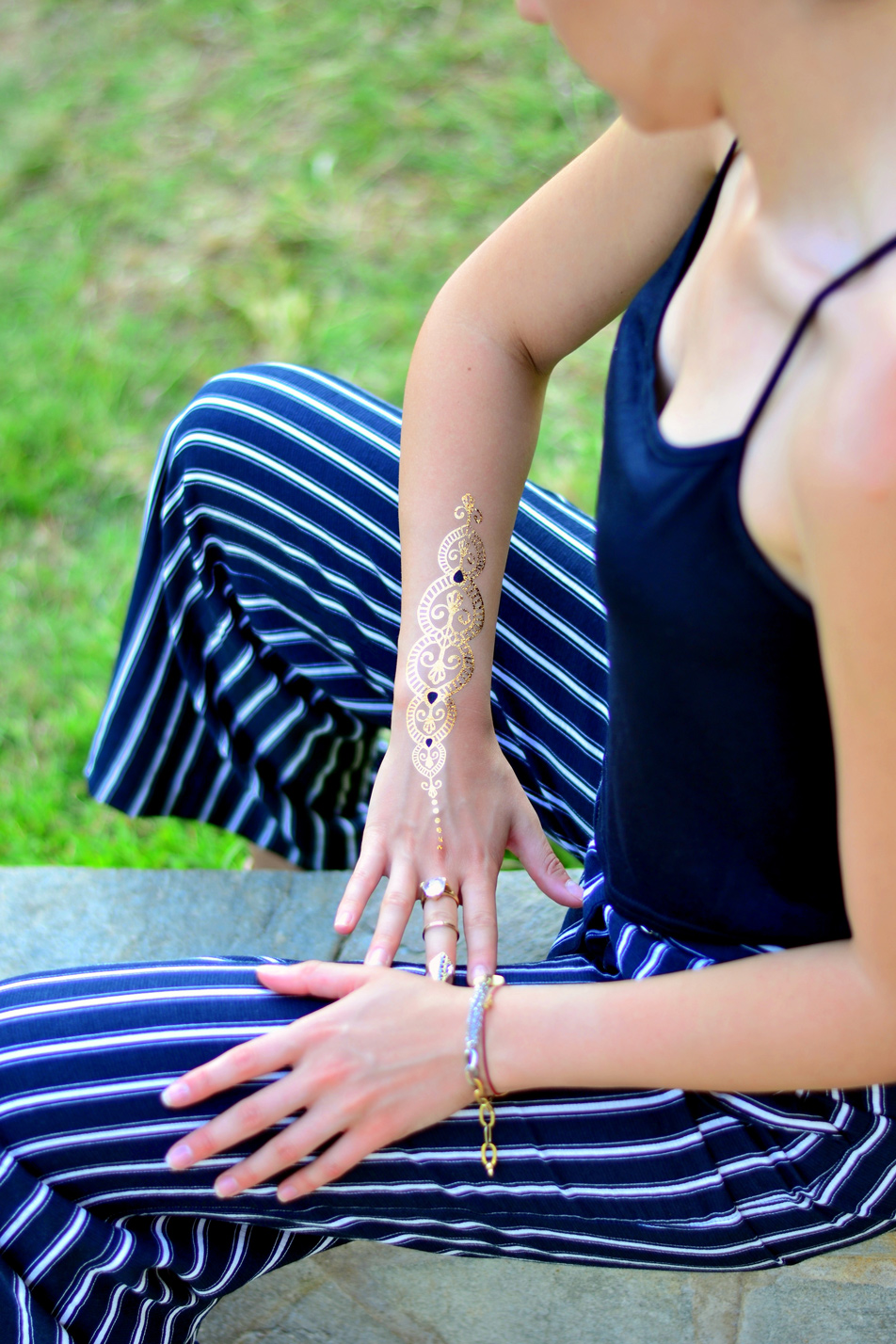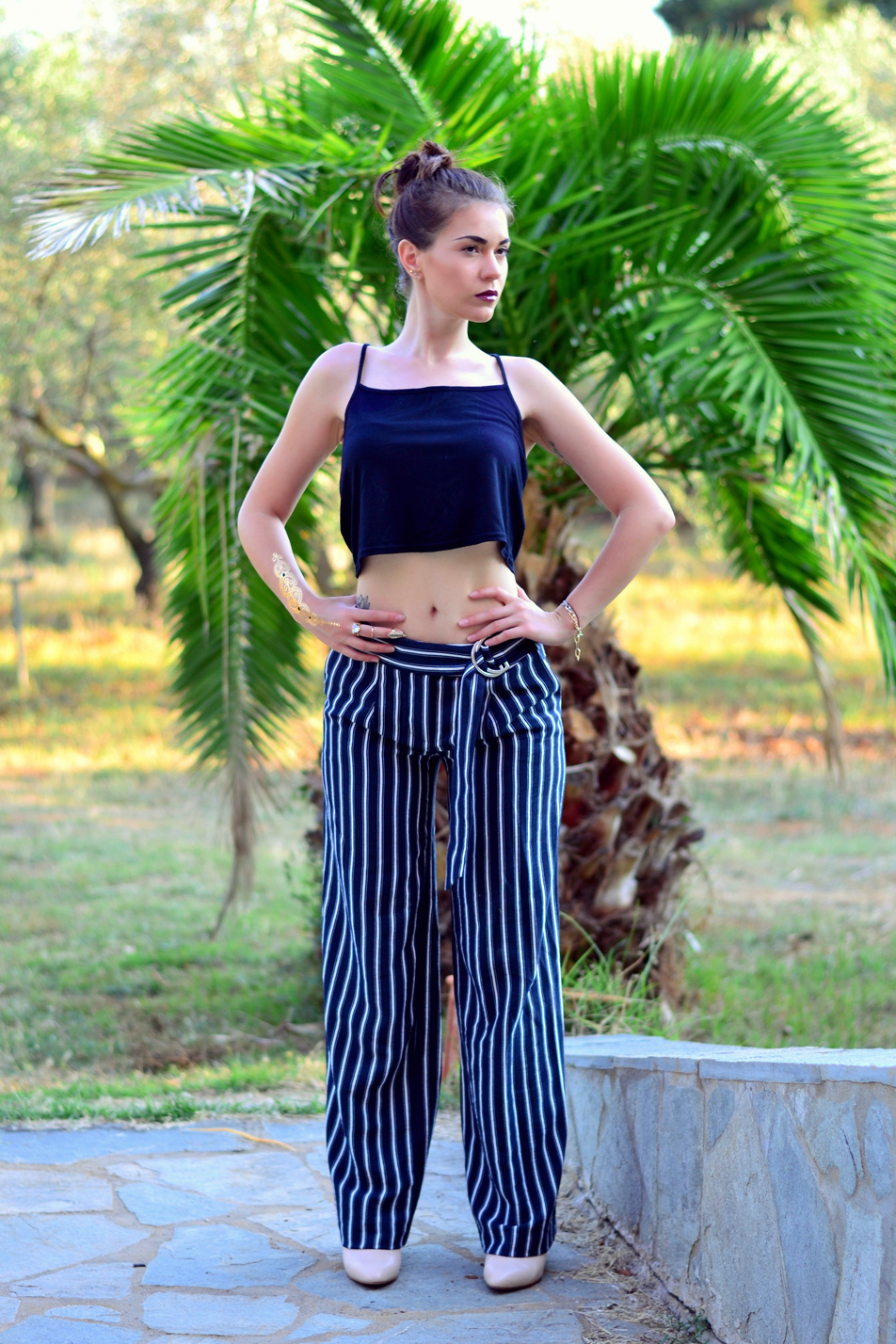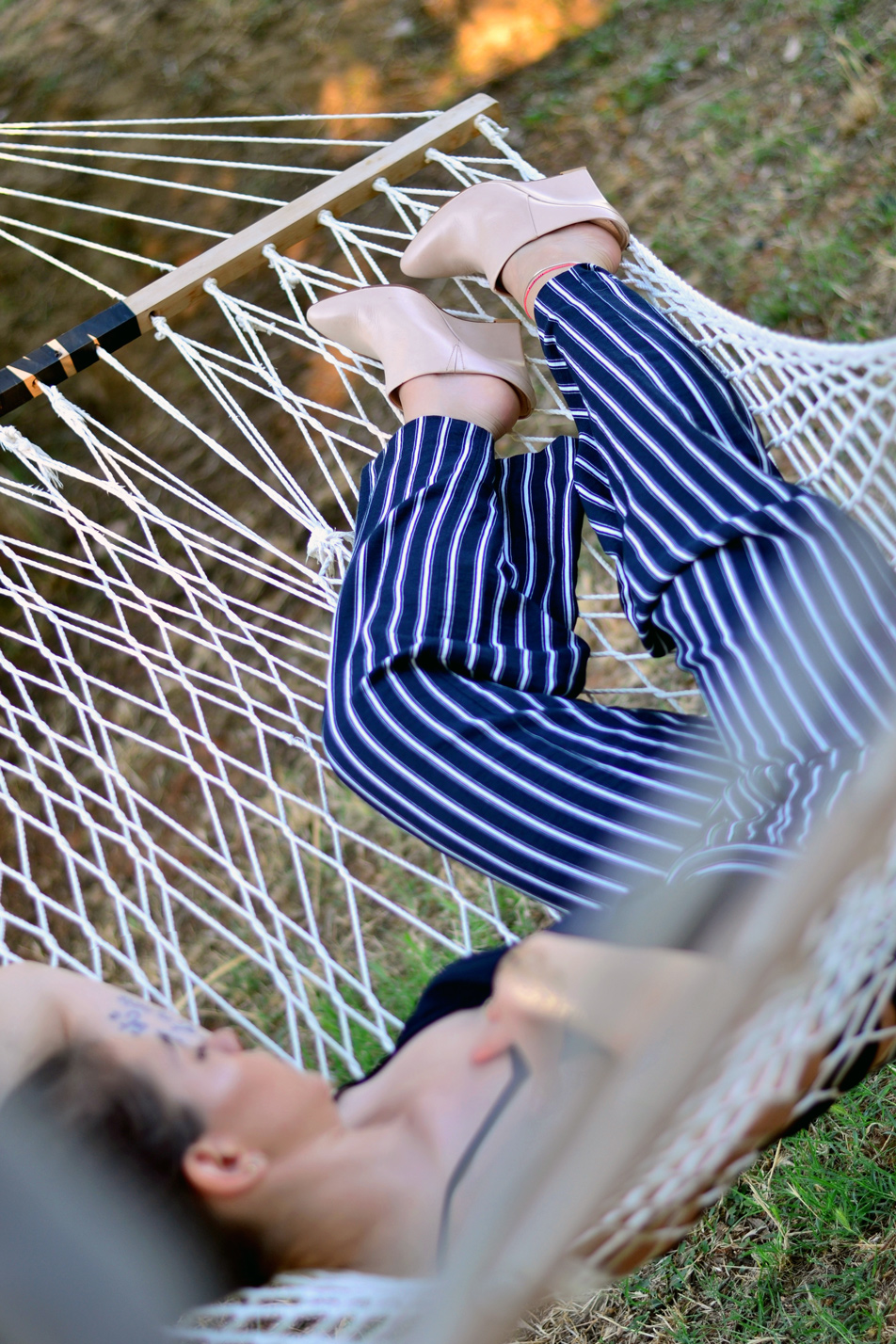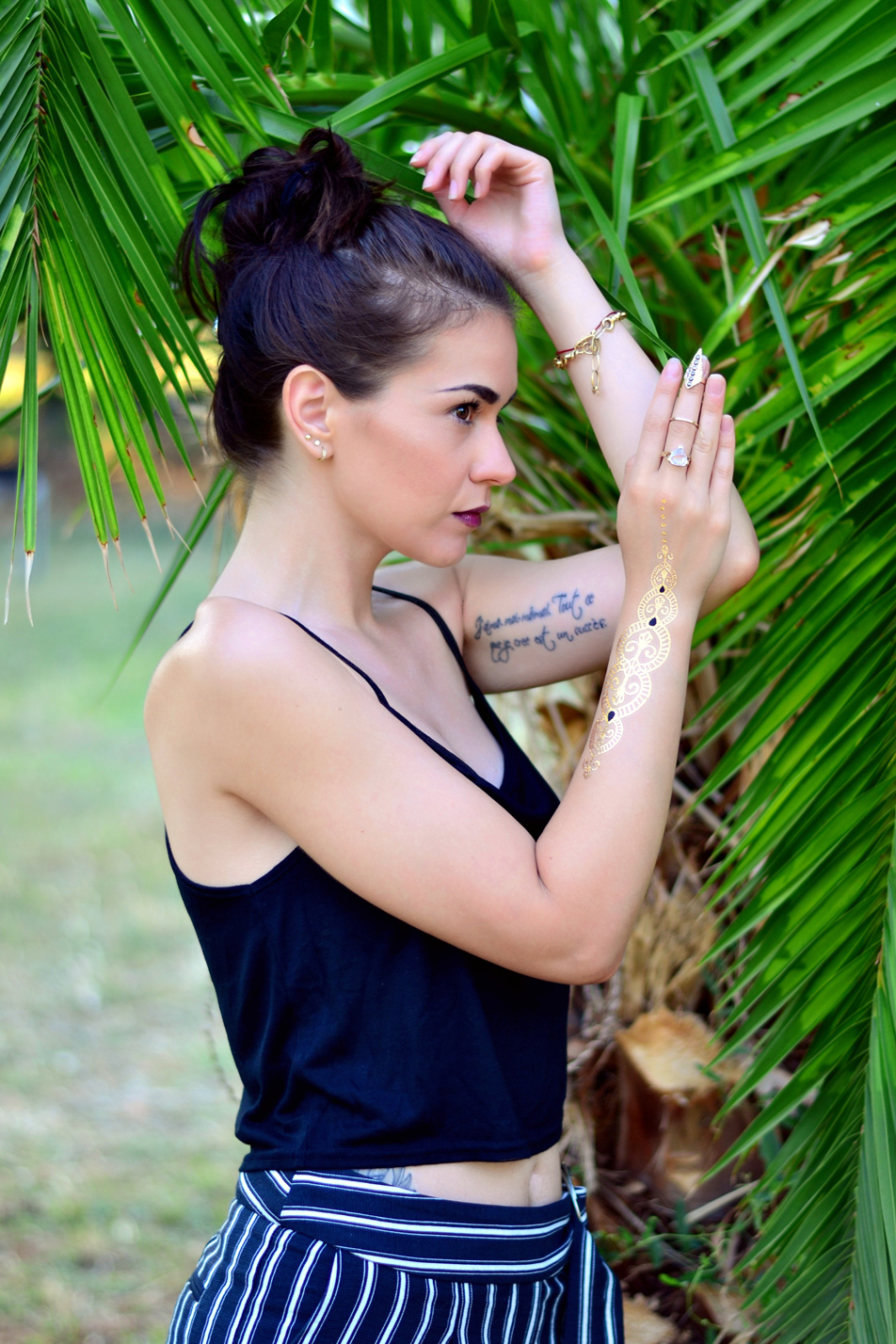 striped wide-leg trousers H&M, black crop top Topshop, nude mules H&M, metallic tatts, gold ring Valentin, small rings H&M;