Hello, guys, today's outfit is from the last sunny days before the snow falls. Finally, I combined the popular A-line skirt from the last season. I found an amazing model, which is perfect for the colder days. For this look, I choose my fave lace-up body. I think, it matches perfectly with the beige long vest in this case. Well, I feeling those 70's vibes, what about you?

 Здравейте, приятели, днес съм подготвила един аутфит от последните слънчеви дни, преди да завали снега. Като най-накрая успях да съчетая така известната през изминалия сезон пола с А-линия. Попаднах на доста подходящ модел, който е идеален за по-студено време. Друга дреха, която обожавам през зимата е бодито. Винаги съм харесвала как очертава силуета и е идеално за обличане под всякакъв вид връхни дрехи. Особено както е в случая под елече. Е, вписах се и аз в тези така модерни 70-те. Какво мислите за предложението ми?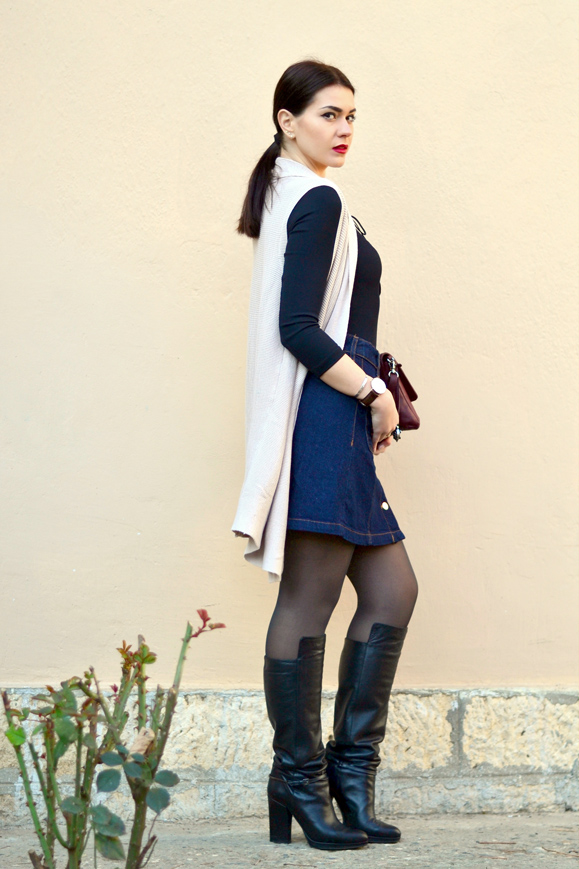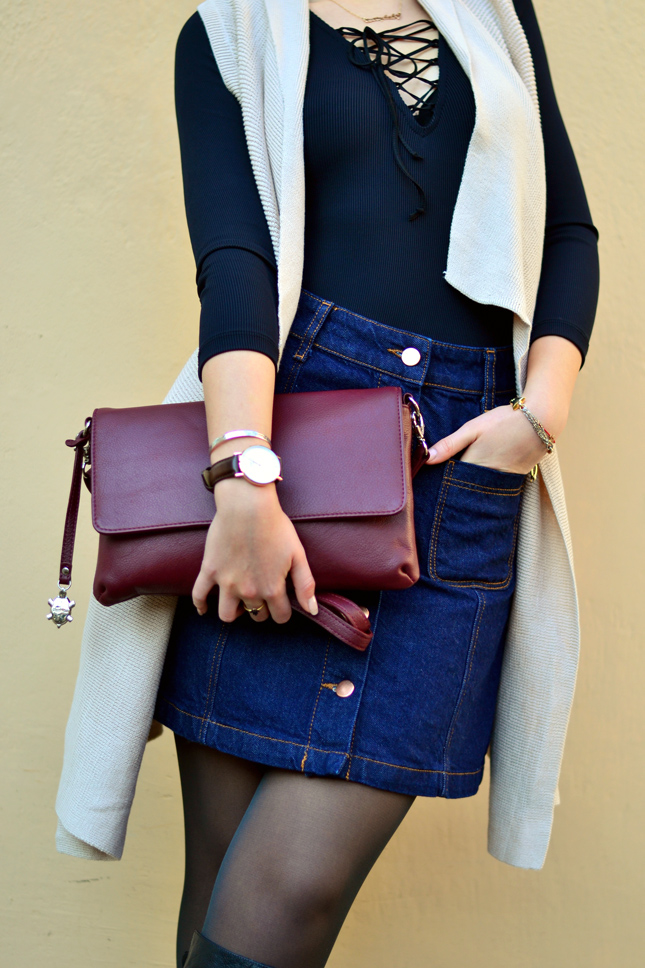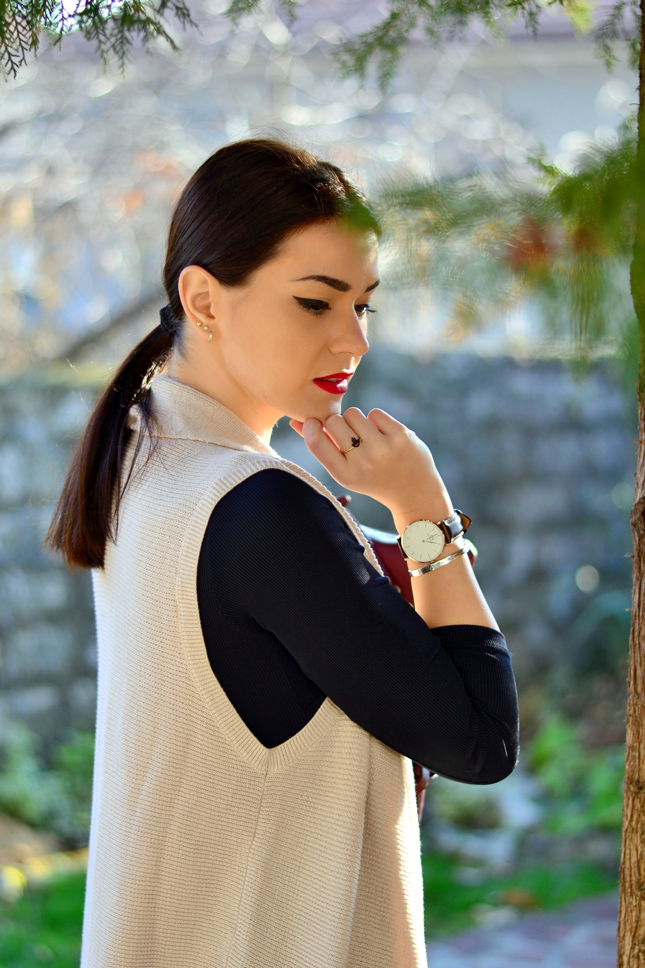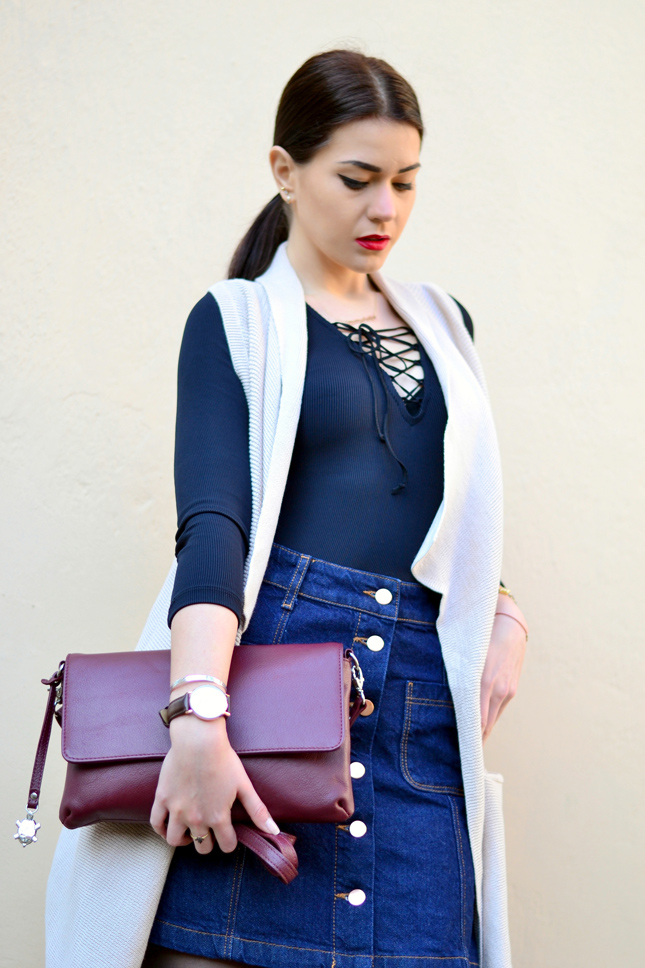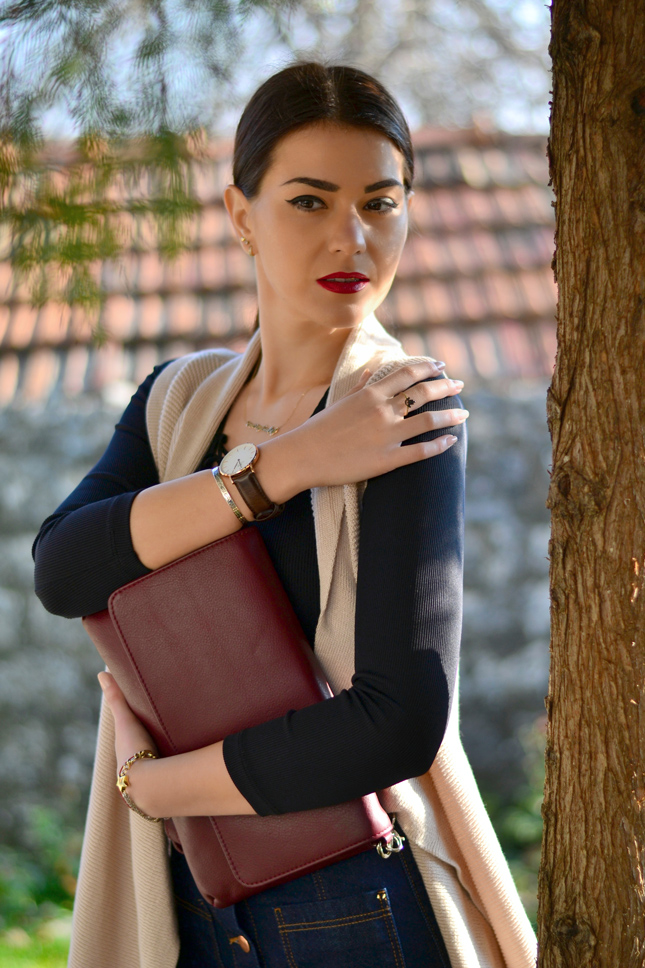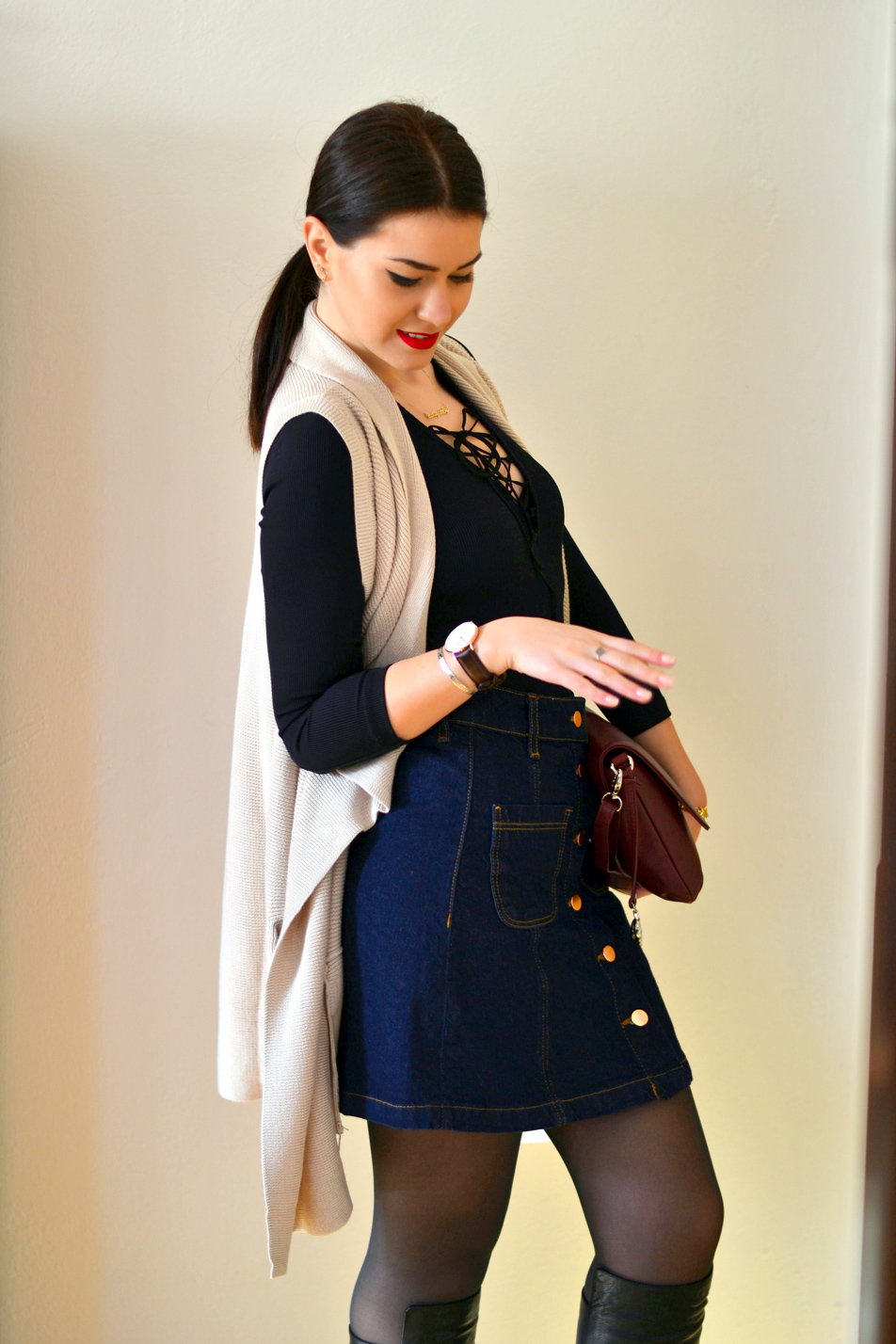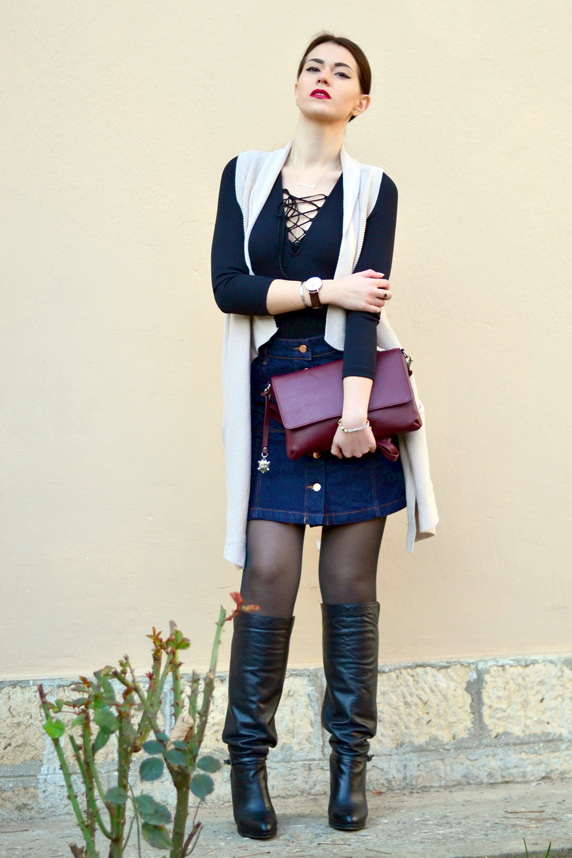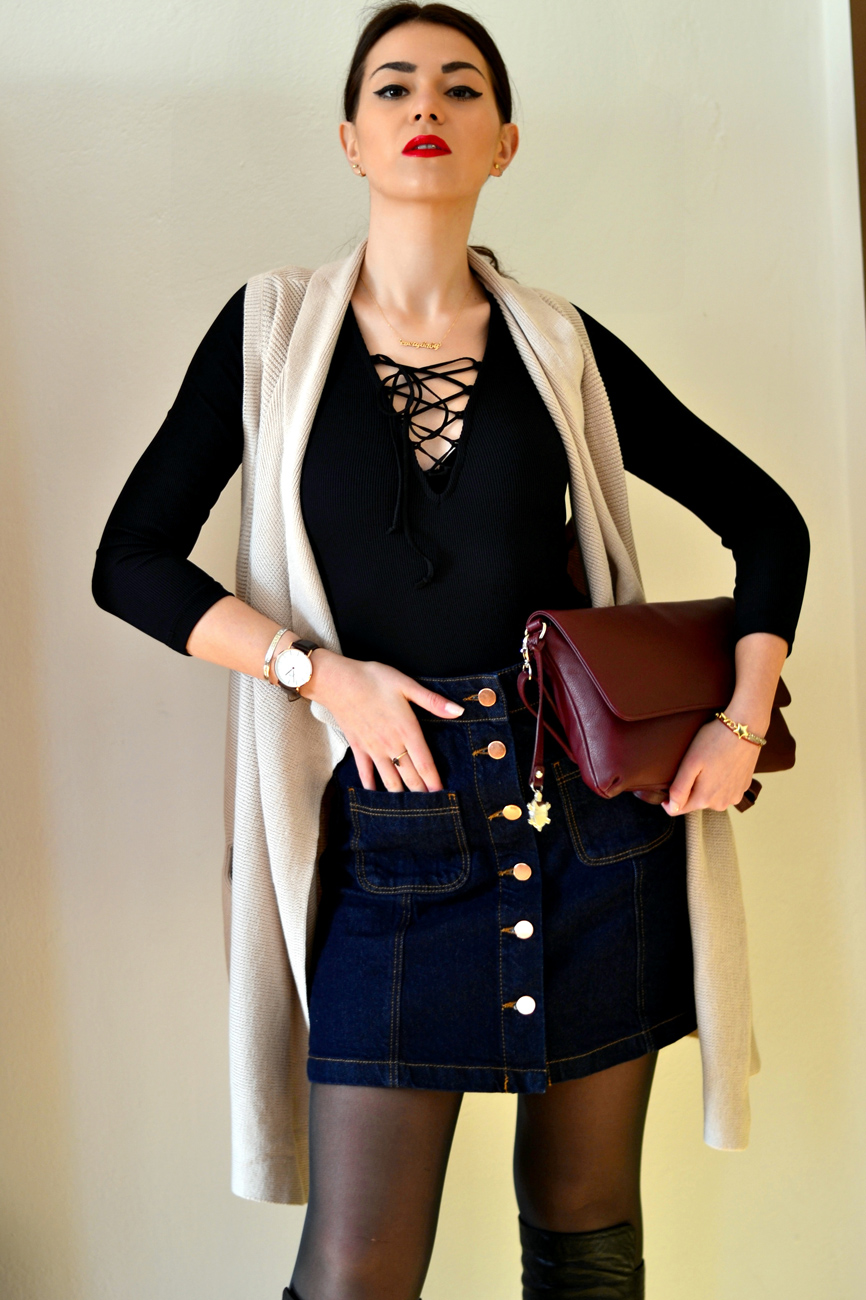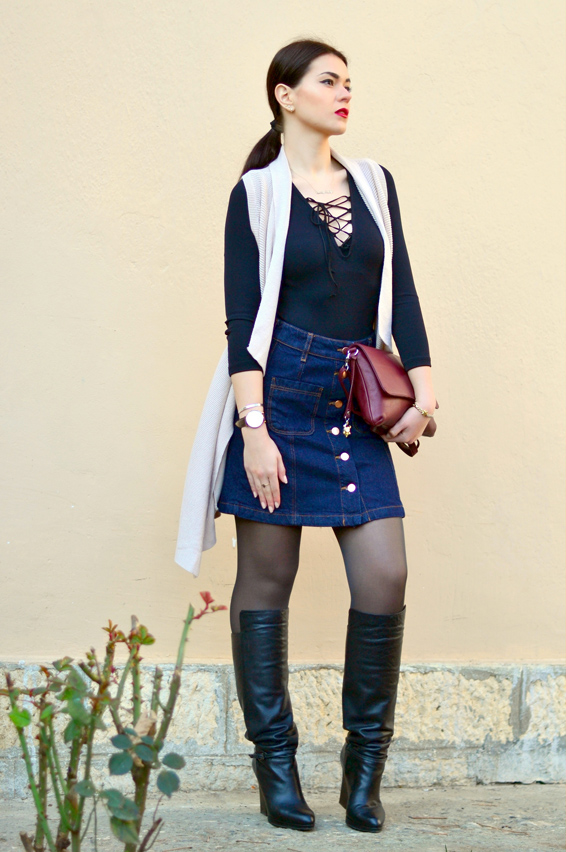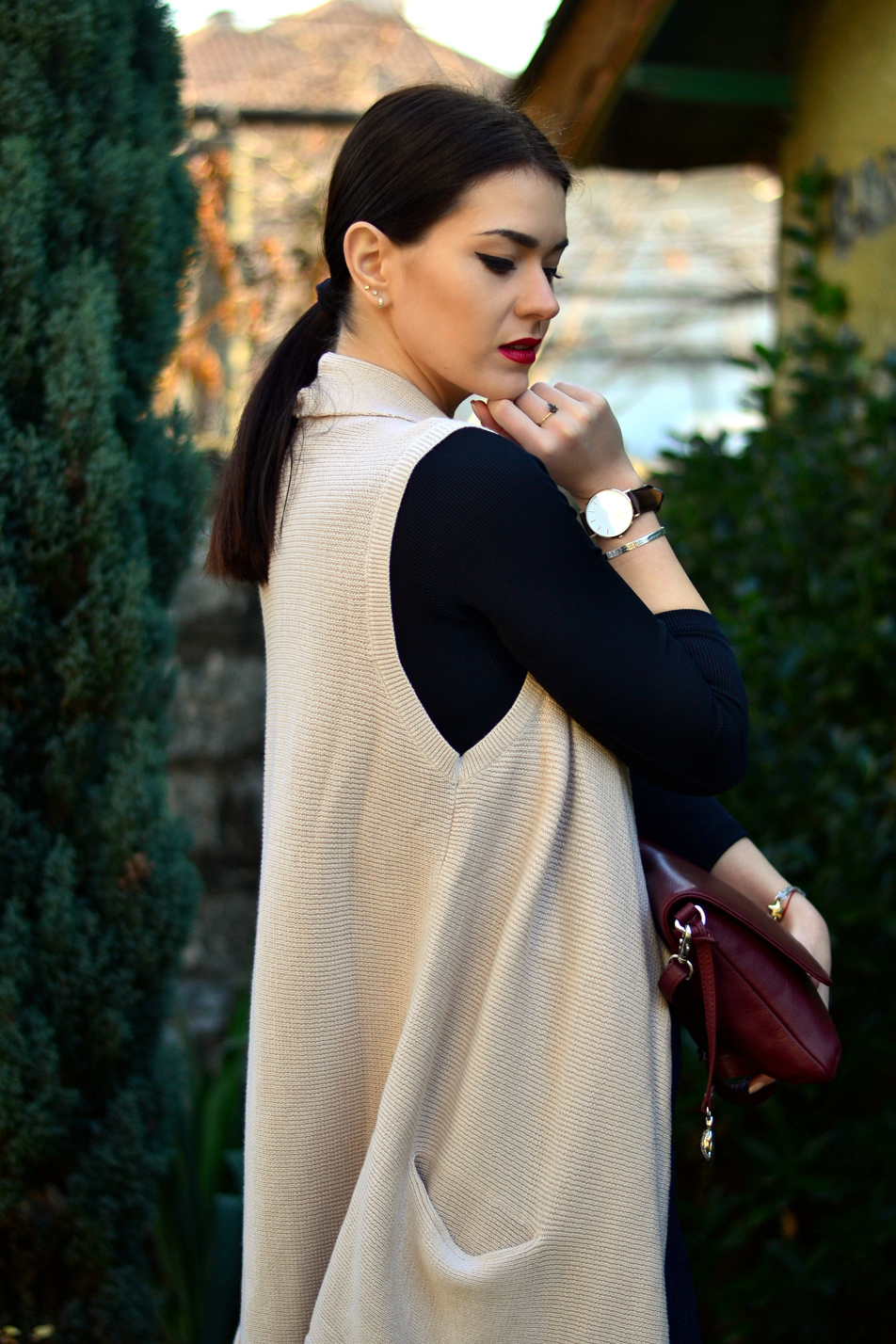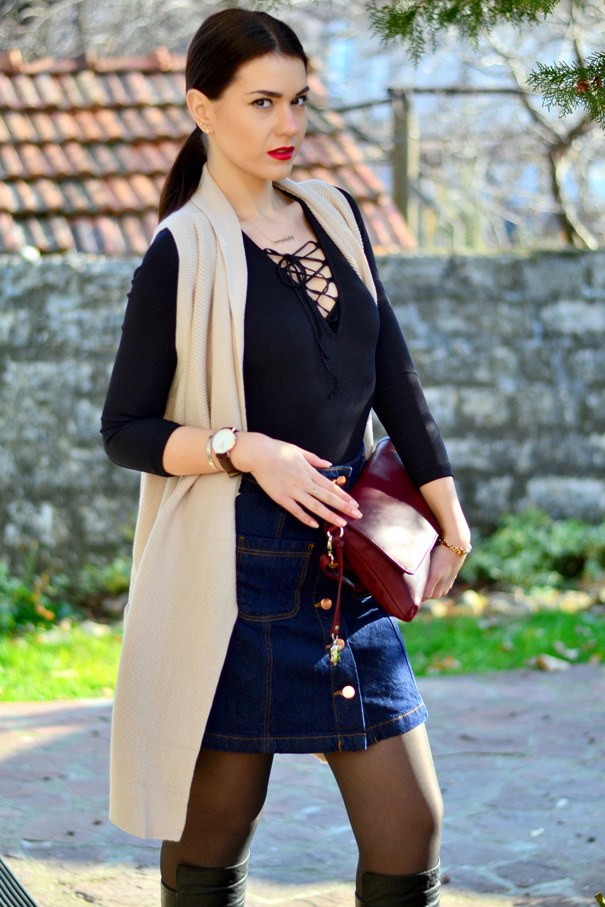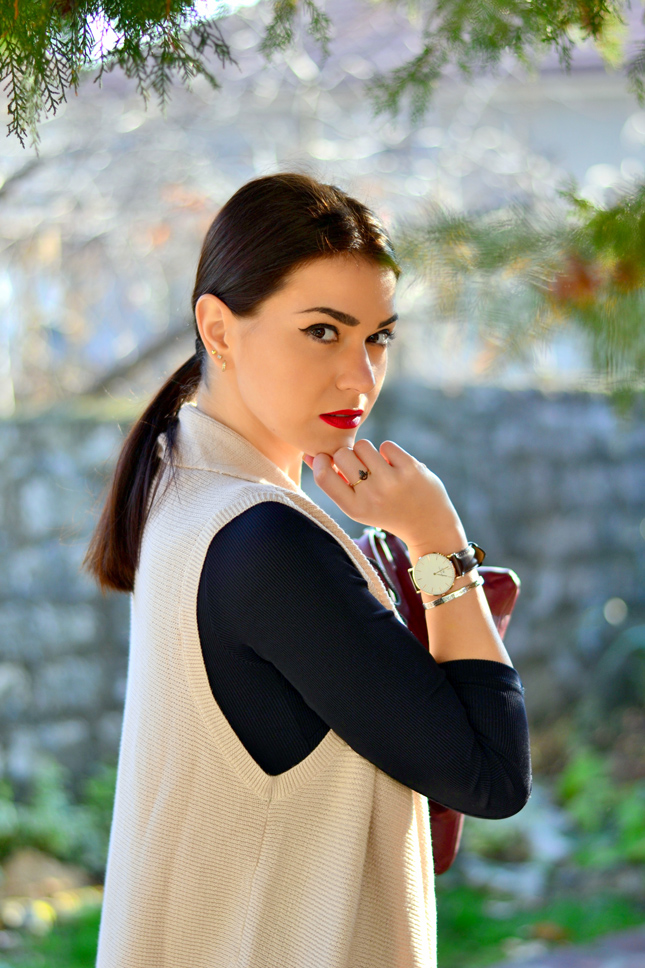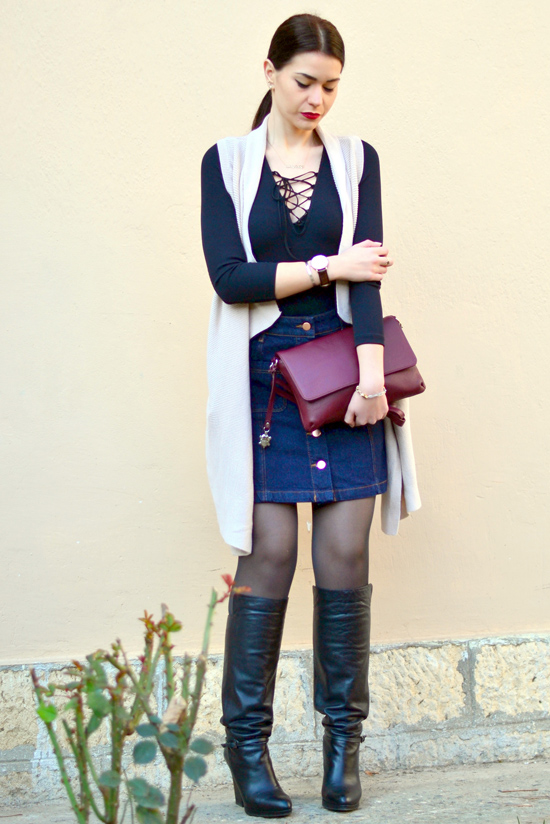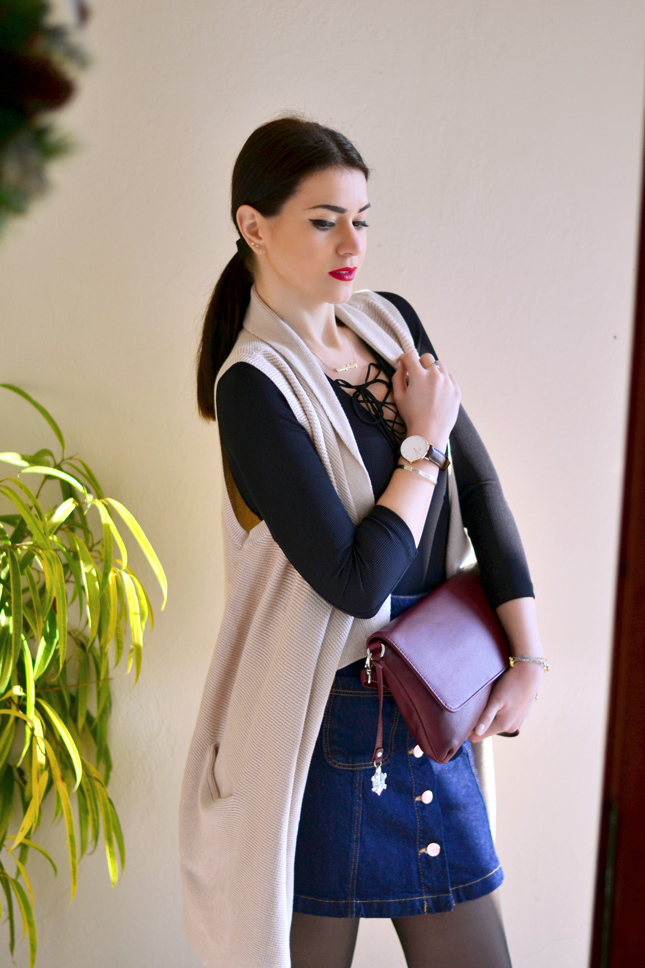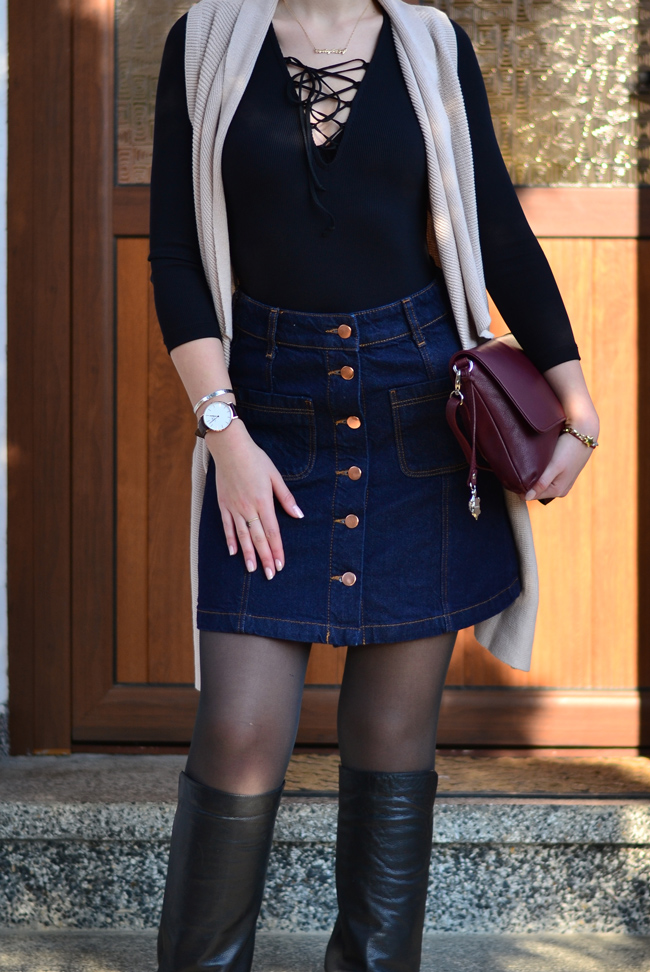 A-line skirt H&M, lace up body H&M, long vest H&M, high knee boots Massimo Zardi, red leather bag Carpisa;
Now you can enjoy of amazing Holiday offer by danielwellington.com. You can buy a set includes an amazing watch, a watchband and a festive package. Use my promo code DW_cvetybaby for 15% off until 15.02.16.