Здравейте, приятели! Случвало ли ви се е да усещате, че "нещо отвътре" ви кара да направите някаква промяна. Било то нещо малко, което да внесе свежест в ежедневието ви?! Аз попринцип не съм човек на спонтанността, но пък обичам експериментите (понякога). Преди няколко седмици реших, че искам да променя нещо. Първата ми мисъл беше да подстрижа косата си. Много пъти съм го правила и винаги има положителен ефект върху мен. Както се казва "чувствам се като нов човек". Може би се случва само при мен. Не знам. Имах възможност да се запозная с нов бранд за коса Joico. Съчетах полезното с приятното и пробвах боята им за коса. Спрях се на цвят патладжан и съм изключително доволна от резултата. За да продължа с експериментите, за днешната фотосесия, миксирах два цвята червило за "омбре ефект". Не съм сигурна, че се вижда толкова добре на снимките, колкото беше на живо, но все пак е супер интересна идея и перфектен избор за лятото. Обожавам матовите червила и съм страшно доволна, че новото лансирано червило на Estee Lauder е с матов финиш. Предлага се в много богата цветова гама, която дава възможност за всякакви смесвания и експерименти. Задължително трябва да пробвате този омбре ефект. Последното нещо, без което не излизам от вкъщи са бижутата. И по-точно пръстените. Обожавам пръстени, особено тези с големи и красиви камъни. Винаги съм вярвала в силата на скъпоценни и полускъпоценни камъни, амулети и символи. Най-накрая се сдобих с бижута с лунен камък. Носещи щастие и талисман за хората с творчески професии. Един наистина силен камък, който освен това предпазва и от негативното влияние на Луната върху човешкия организъм.

 Hello, guys! Did you happen to feel that you need a change. No matter that will be small or big change, but it will bring some freshness to your life?! I am not spontaneously kind of person, but I love to experiment sometimes. A few weeks ago I decided to bring something new in my life. The first thought was to cut my hair. I have done this many times before and always had a positive effect on me it always made me feel like a brand new person. So… the change… I had the opportunity to try a new hair care brand, called Joico. I tried their hair dye, my choice of color was aubergine and I am very satisfied with the result. Another experiment I made, was for today's photo shoot, I combined two lipstick colors to get the so-called "ombre effect". I'm not sure that you can see it very good on the pictures as it was live, but it's still it looks very interesting and it's a great choice for the summer. I'm so glad that Estee Lauder's new lipstick has a matte finish. Available in a very wide range of colors, allowing for any mix and match. You have to try this awesome ombre effect too. The last thing that I really love are rings, I never go out without some. I'm obsessed of those with large and beautiful stones. I've always believed in the power of precious and semi precious stones, amulets and symbols. I finally got
natural moonstone jewelry
. Carrying happiness and a mascot for people with creative professions. A really strong stone that also protects against the negative influence of the Moon on the human body.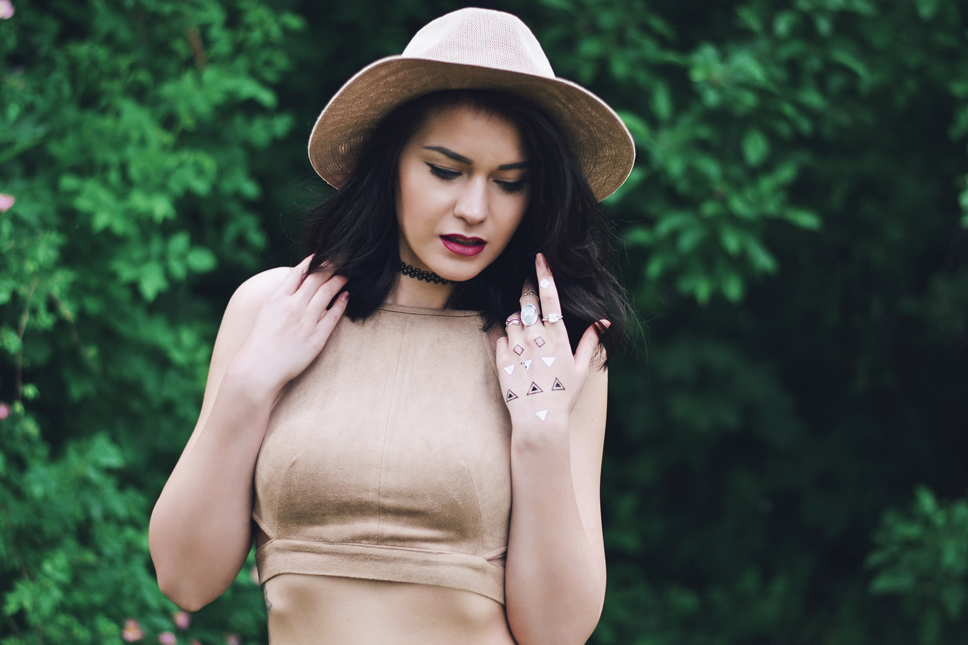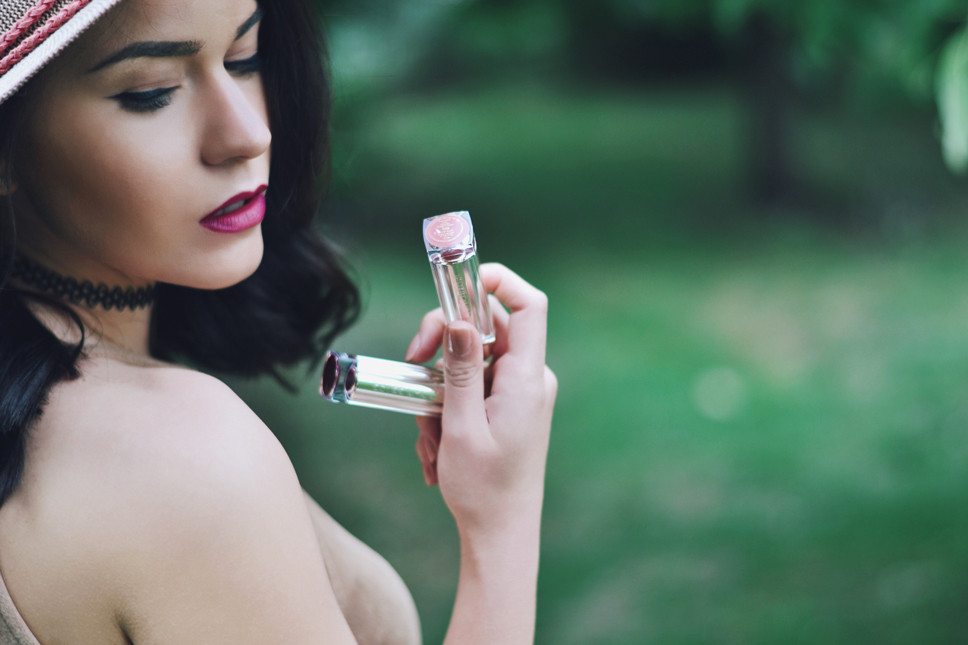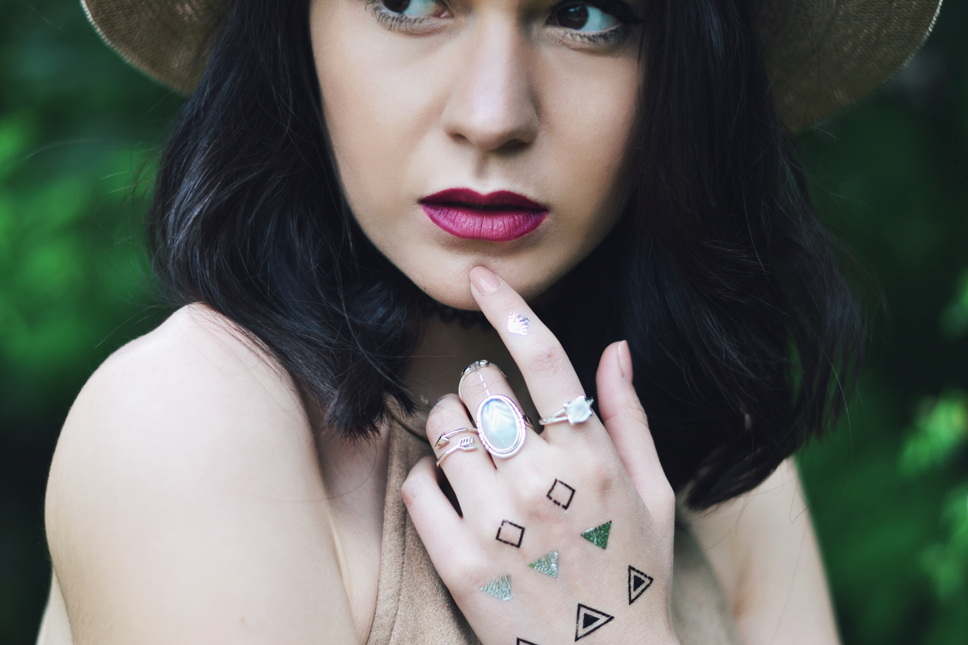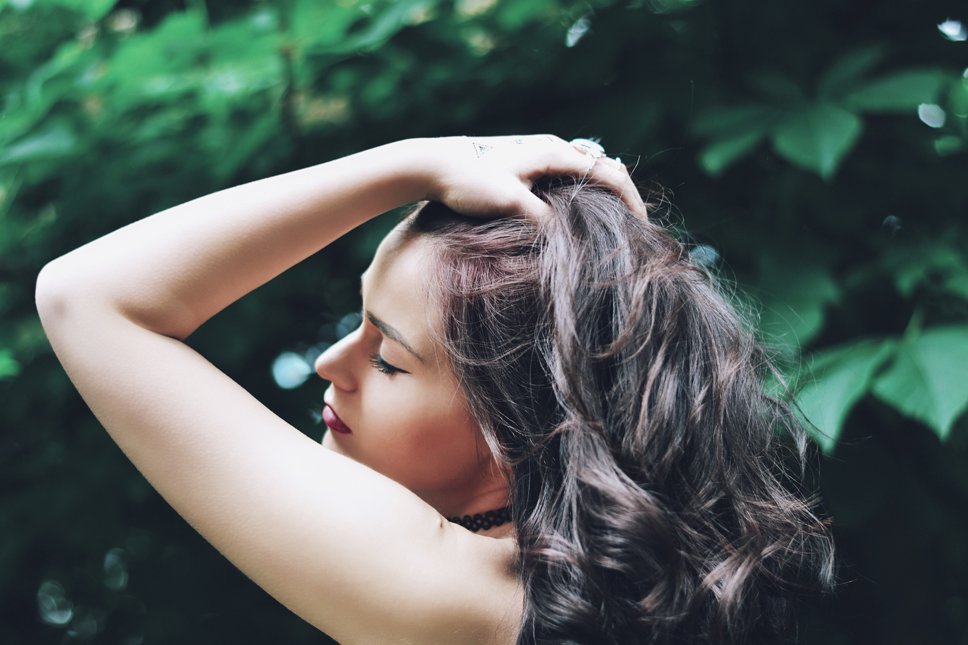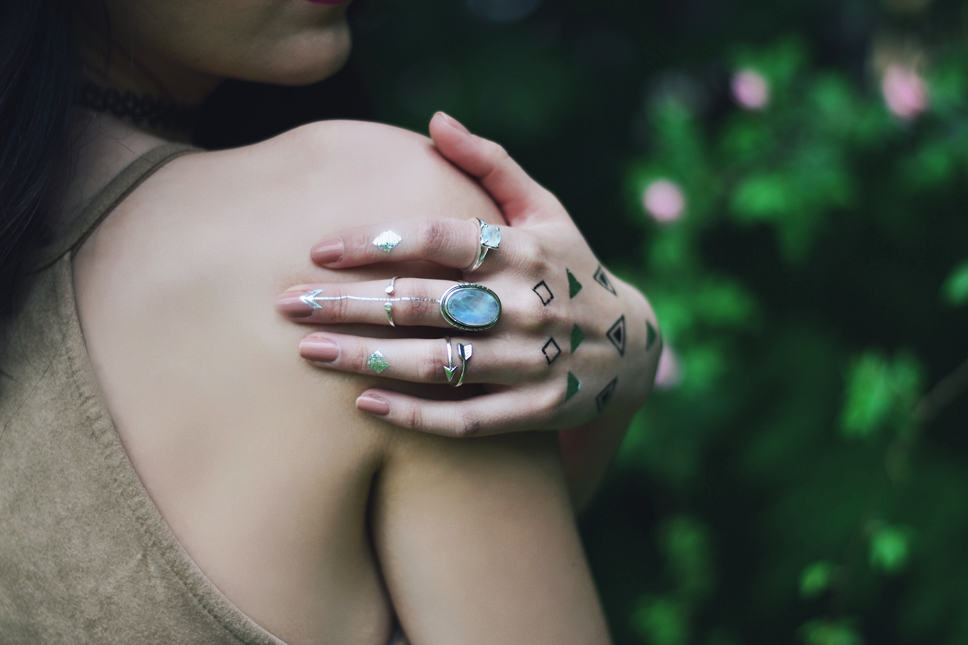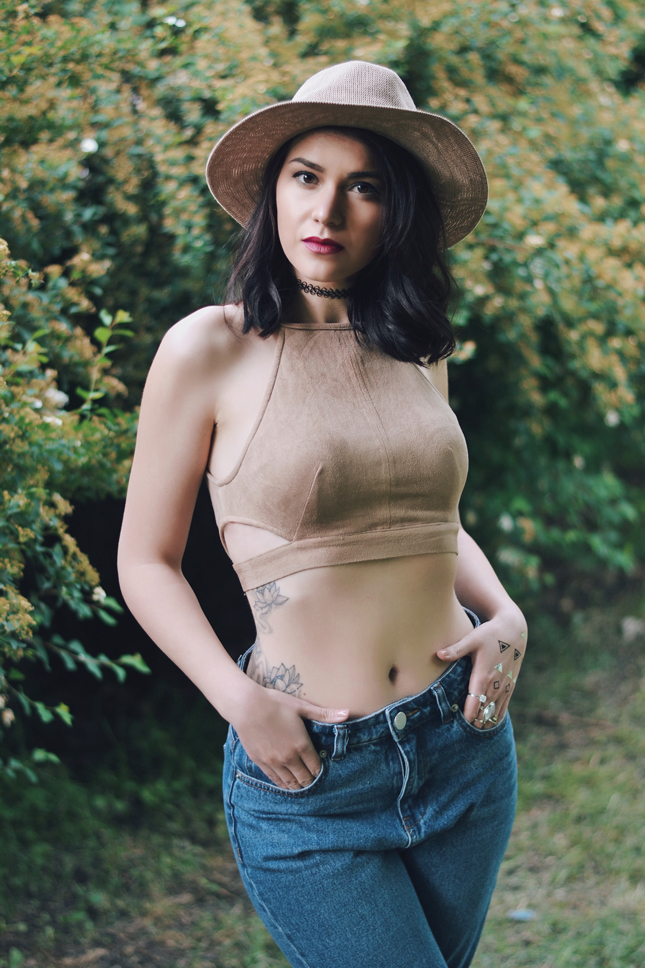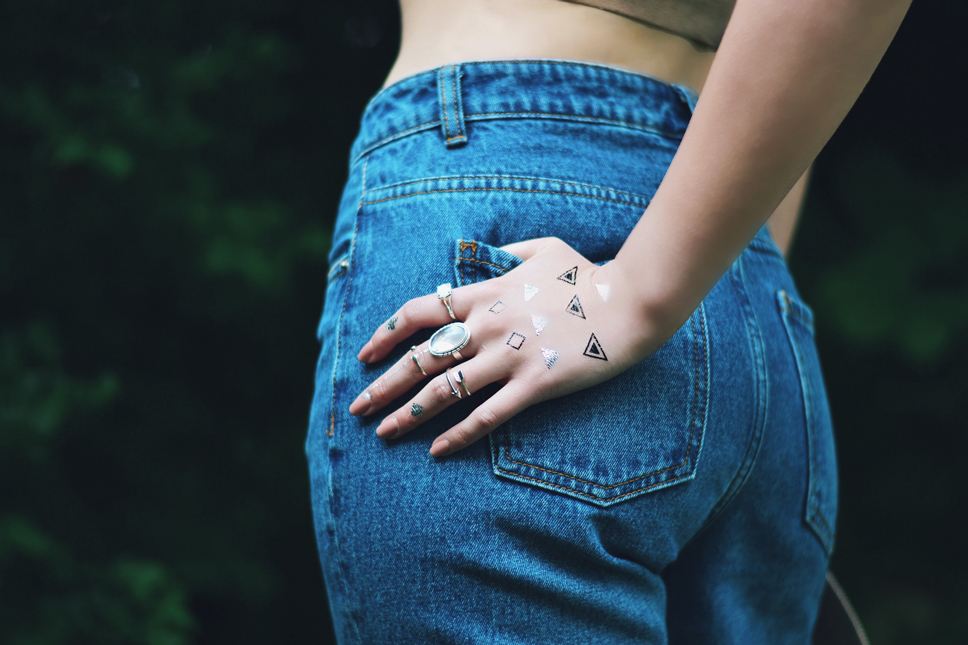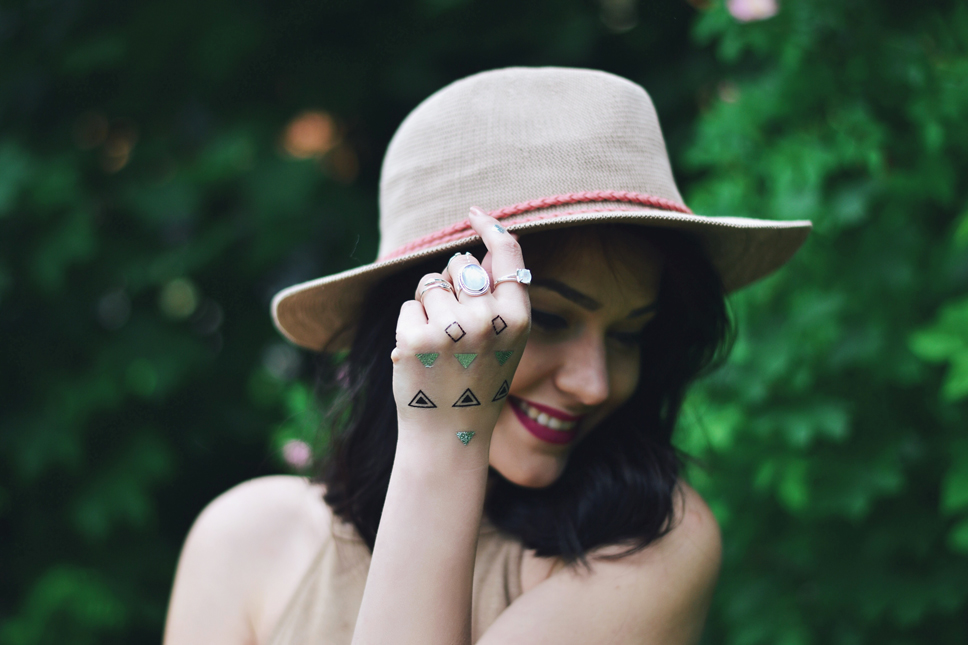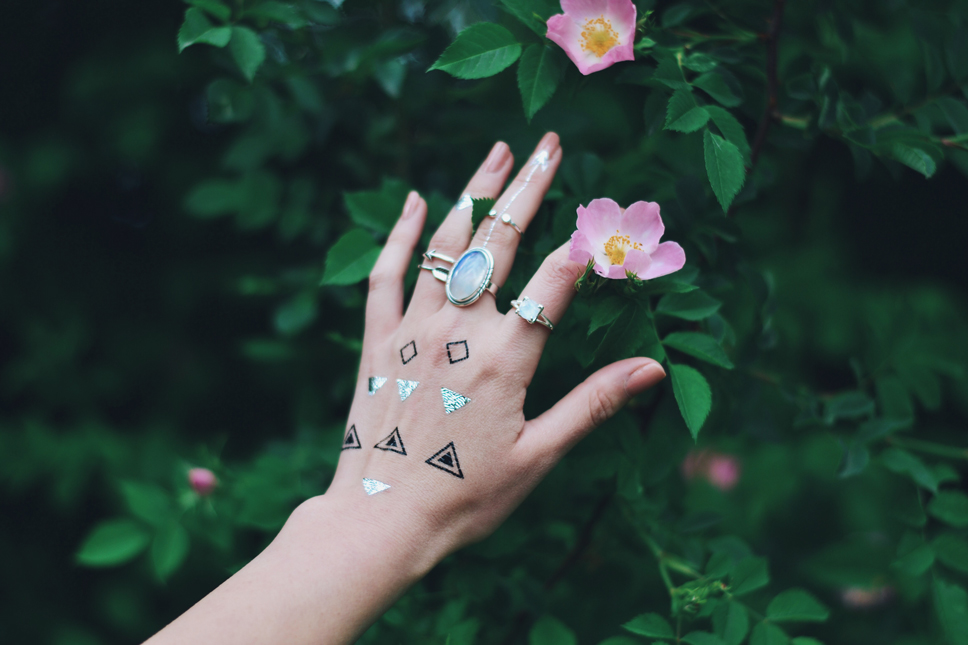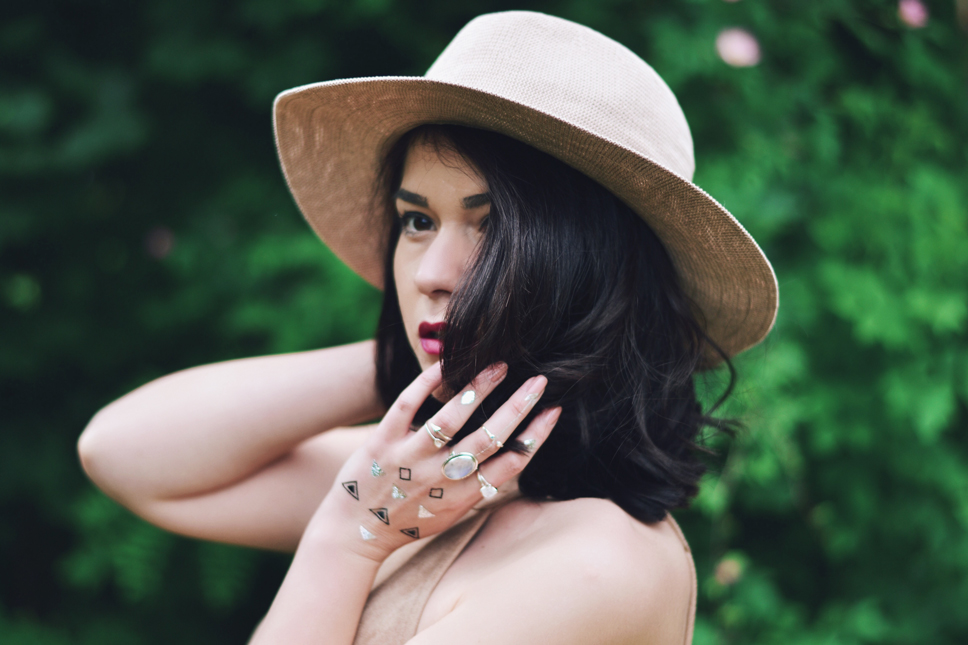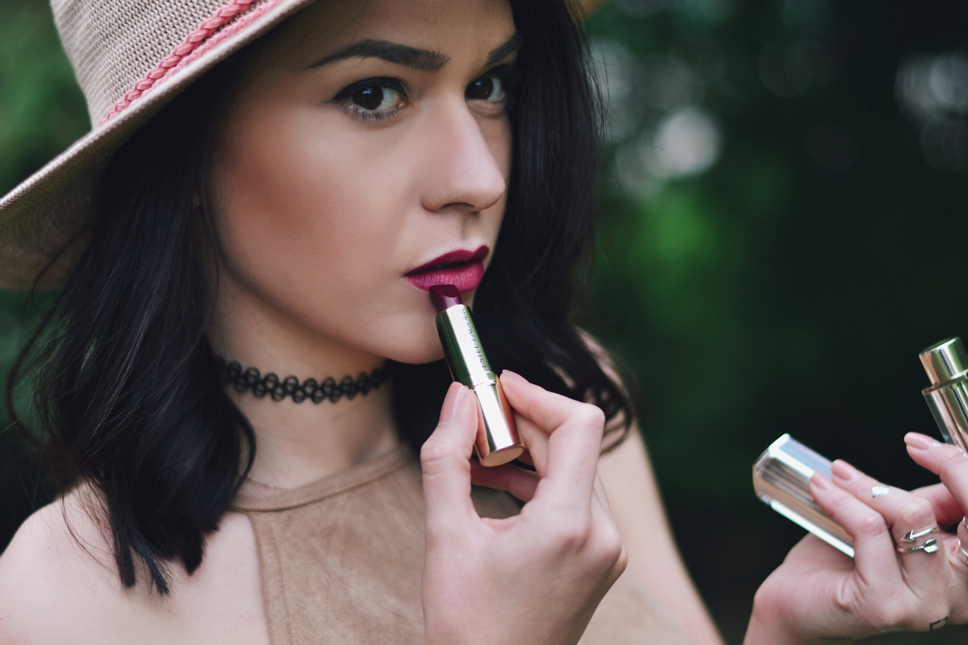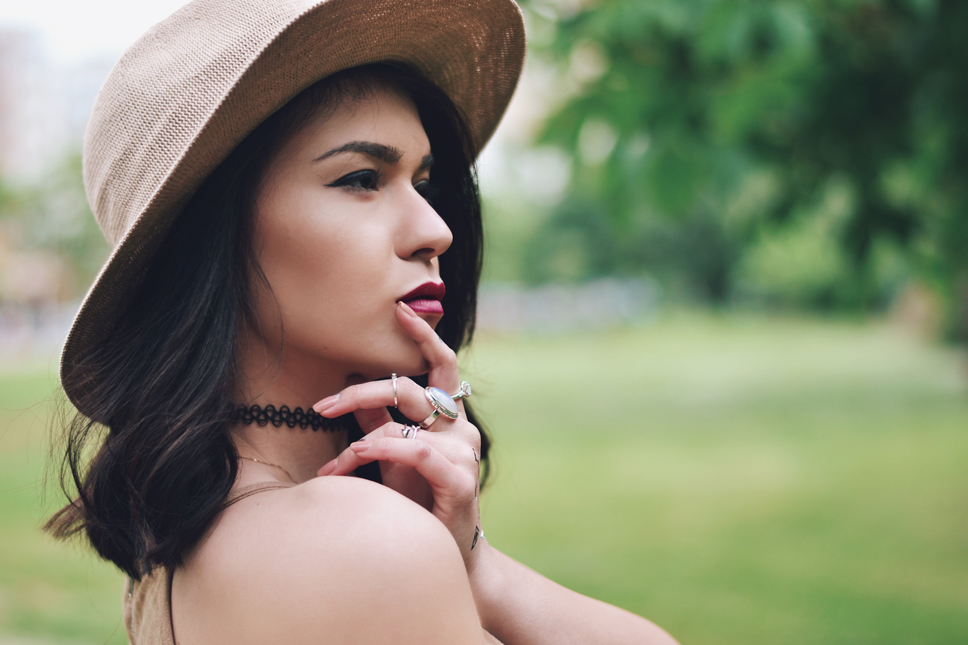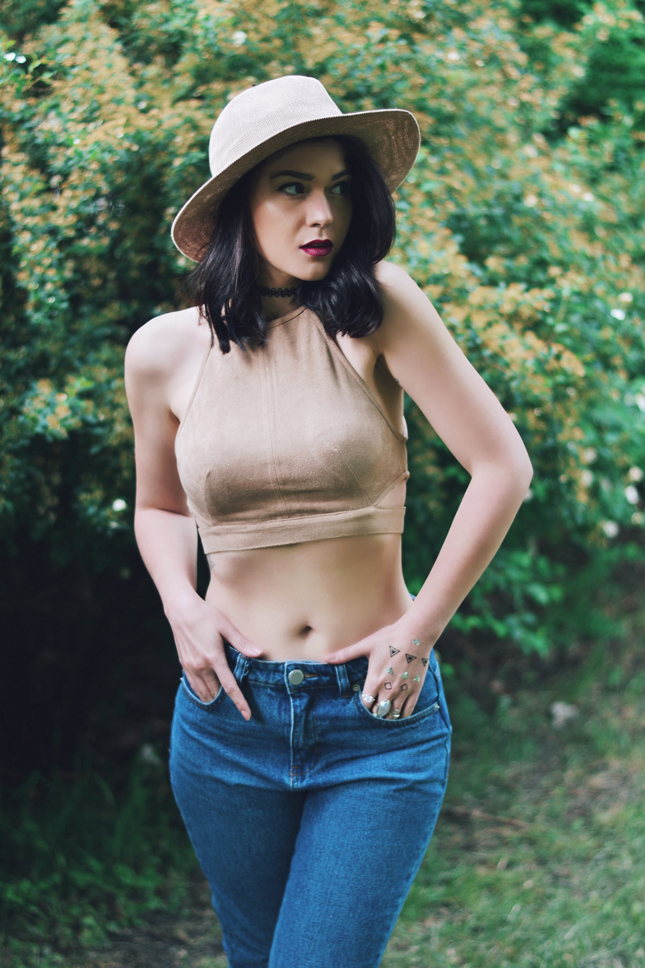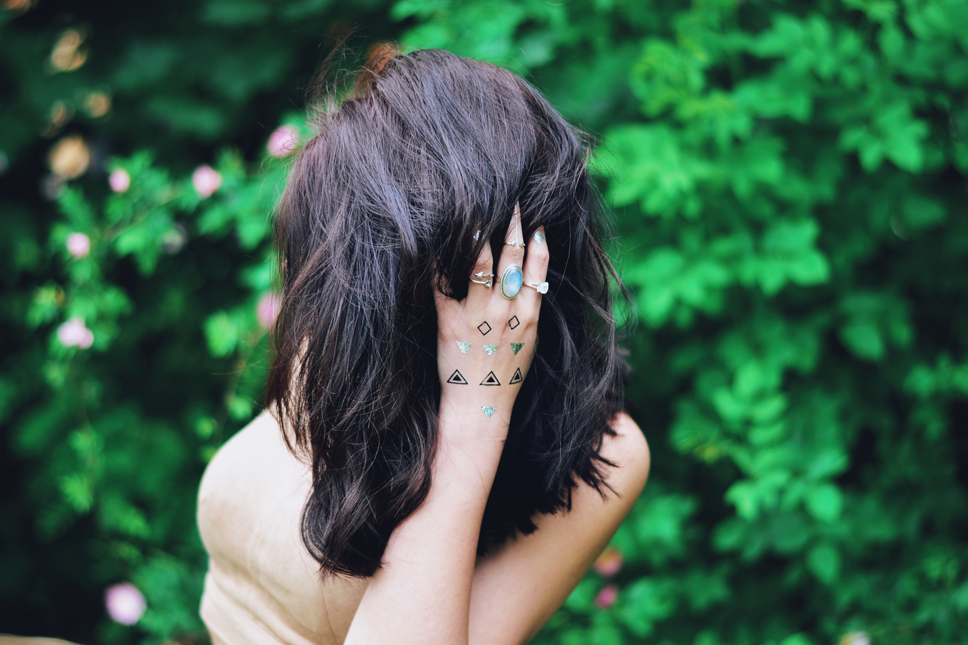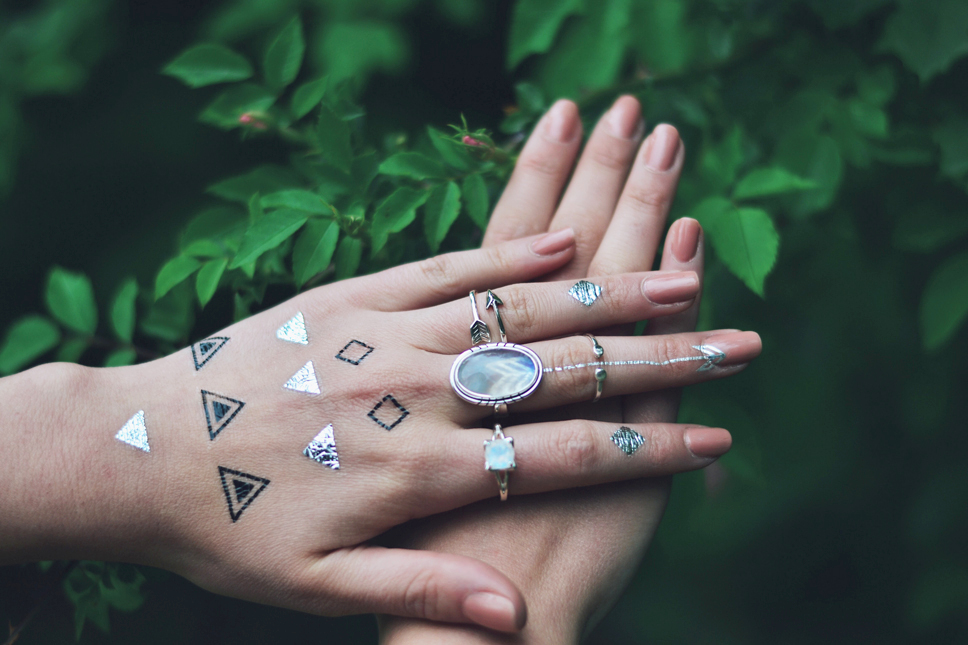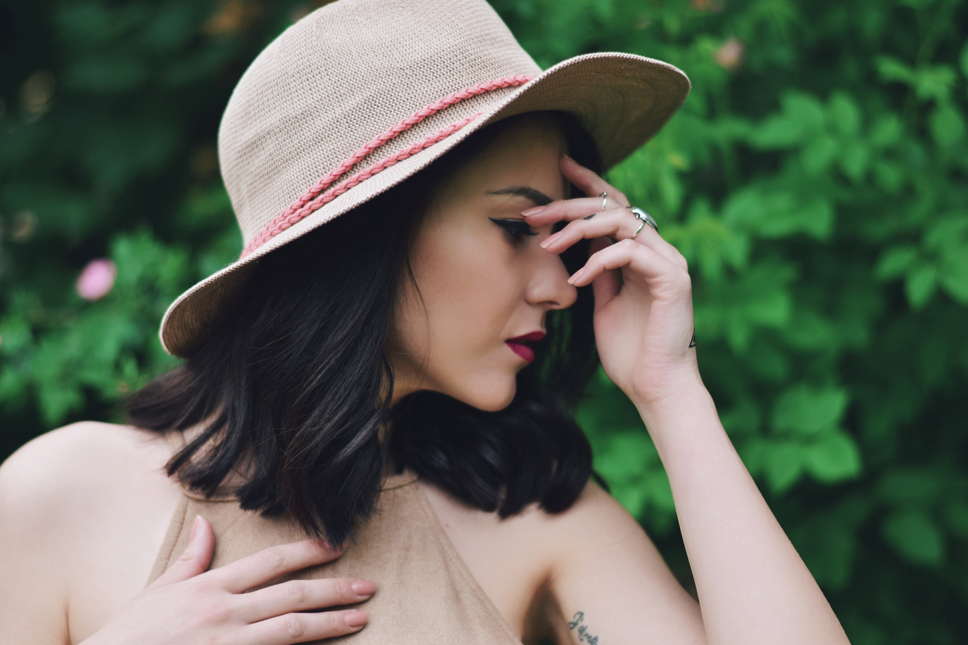 rings moonstonemagic.com, crop top Forever 21, mom jeans Forever 21, hat SIX Accessories, lipsticks Estee Lauder Pure Color Love 410, 100;