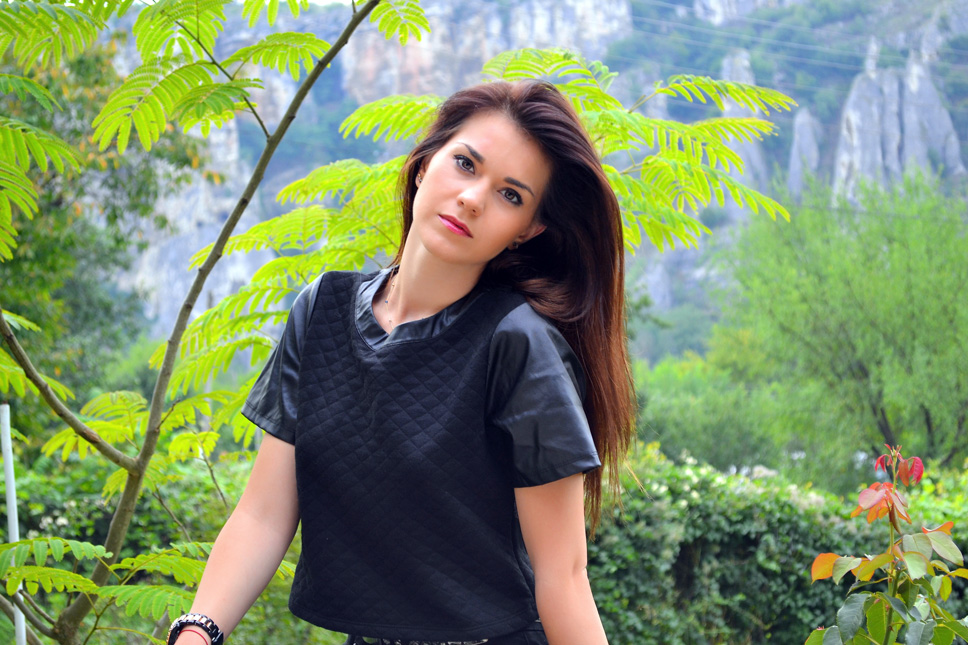 EN: There are plenty of ways to wear black without being boring. We've all heard the lines that black is slimming and it goes with everything but sometimes head to toe black outfits, while classic, can seem a bit bland.
High waisted pants look great with crop tops. It gives you a sleek and sophisticated look, but there's still a hint of sexy in there! Depending how you pair them, they're perfect for hitting the town, or hitting up an event.
In my case I choose all black look with crop and must-have black denim.
BG:Има много начини да носите черно без да изглеждате скучно. Всички сме чували, че черното ни прави да изглеждаме по-слаби и си отива с всичко, но понякога изцяло черните аутфити, въпреки, че са класически изглеждат малко скучно.
Панталоните с висока талия изглеждат чудесно с къси топове. Придават елегантен и изискан вид, но все пак оставят и секси намек. В зависимост как сте ги съчетали, те могат да са идеални както за градските улици, така и за по-официален случай.
В моя случай съм избрала изцяло черен тоалет, с къс топ и задължителните черни дънки.
Top @Republic, Shoes The Divine Factory, Belt Anthoni Crown, Watch  K&bros, pants old
 I'll be gone for a week, because I go to a vacation in Greece.
More pics in my Instagram @cvetybaby
With love.
xx cvety