Здравейте, приятели! Днешната тема е малко по-различна и е насочена към опазване на околната среда. Въпреки че този пост е категоризиран в раздел мода, а и е сниман за това. Искам да обърна внимание повече на мястото, на което сме снимали. Тъй като тази година пътувахме доста както в страната, така и в чужбина. Едно нещо ни направи огромно впечатление и това е, че хората не опазват достатъчно природата. Навсякъде по телевизията вървяха репортажи как някъде има пожар. Лятото беше наистина много горещо и не пощади тревните площи, както може да забележите на снимките. Всичко е "пожълтяло" от горещината. Трябва му съвсем малко, за да се запали и да се разрази пожар. И мислейки си някой, че е посредата на нищото, си решава, че може да прави каквото иска. Нали не е у тях все пак.. Палейки си огън, цигара и т.н., а това води до фатален край за огромни растителни площи и застрашава много животински видове, а понякога дори човешки животи. Е, струва ли си тази цена?!

 Hello, guys! Today I'll write about protecting the nature. Although this post is categorized in section fashion, and was shoot for it. I want to pay attention on the location that we chose for this photo session. Since this year we traveled a lot in the country and abroad. One thing made us a huge impression and this is that the people don't protect the nature at all. Everywhere then we went on the TV reports there is a fire somewhere. The summer was really hot and didn't spare the lawns, as you can see in the photos. Everything is "yellowed" from the heat. It need very little to ignite and fire erupted. Someone thinking that is in the middle of the nowhere, he can do whatever he wants. This is not his home, right?!.. light a fire for bbq, smoke, etc., and this leads to fatal end of the huge plant areas and threatens many species, and sometimes even lives. Well, is it worth it that price ?!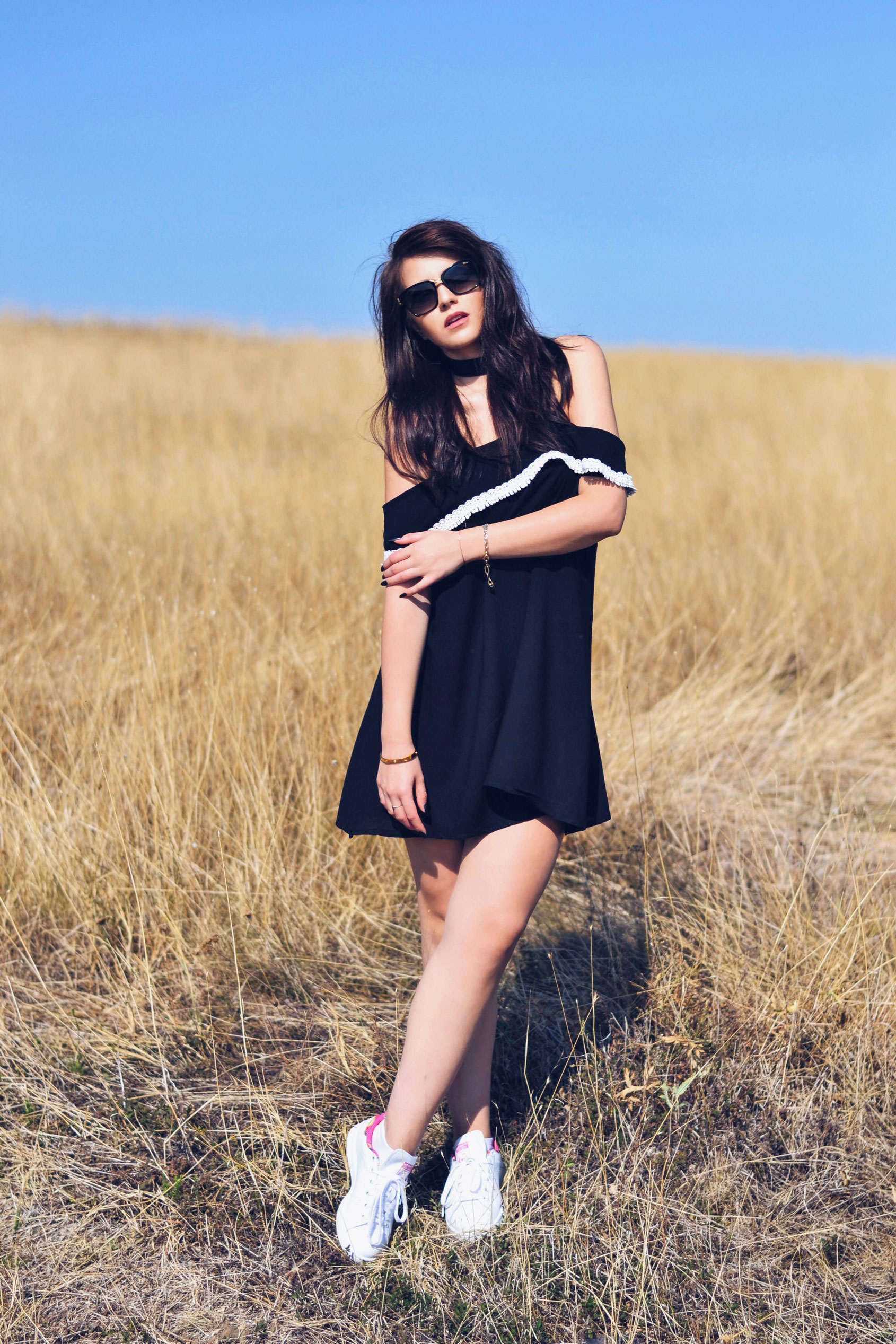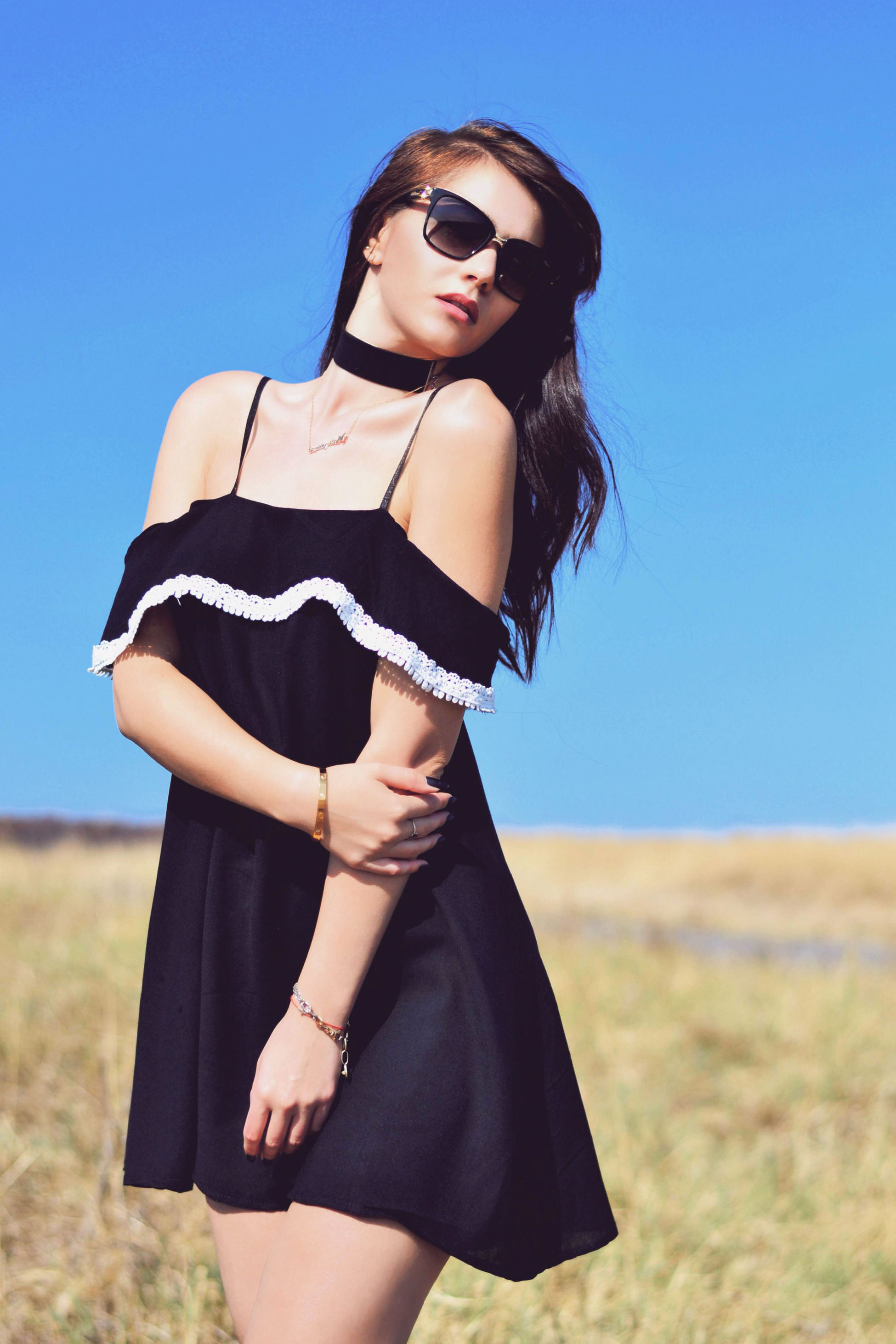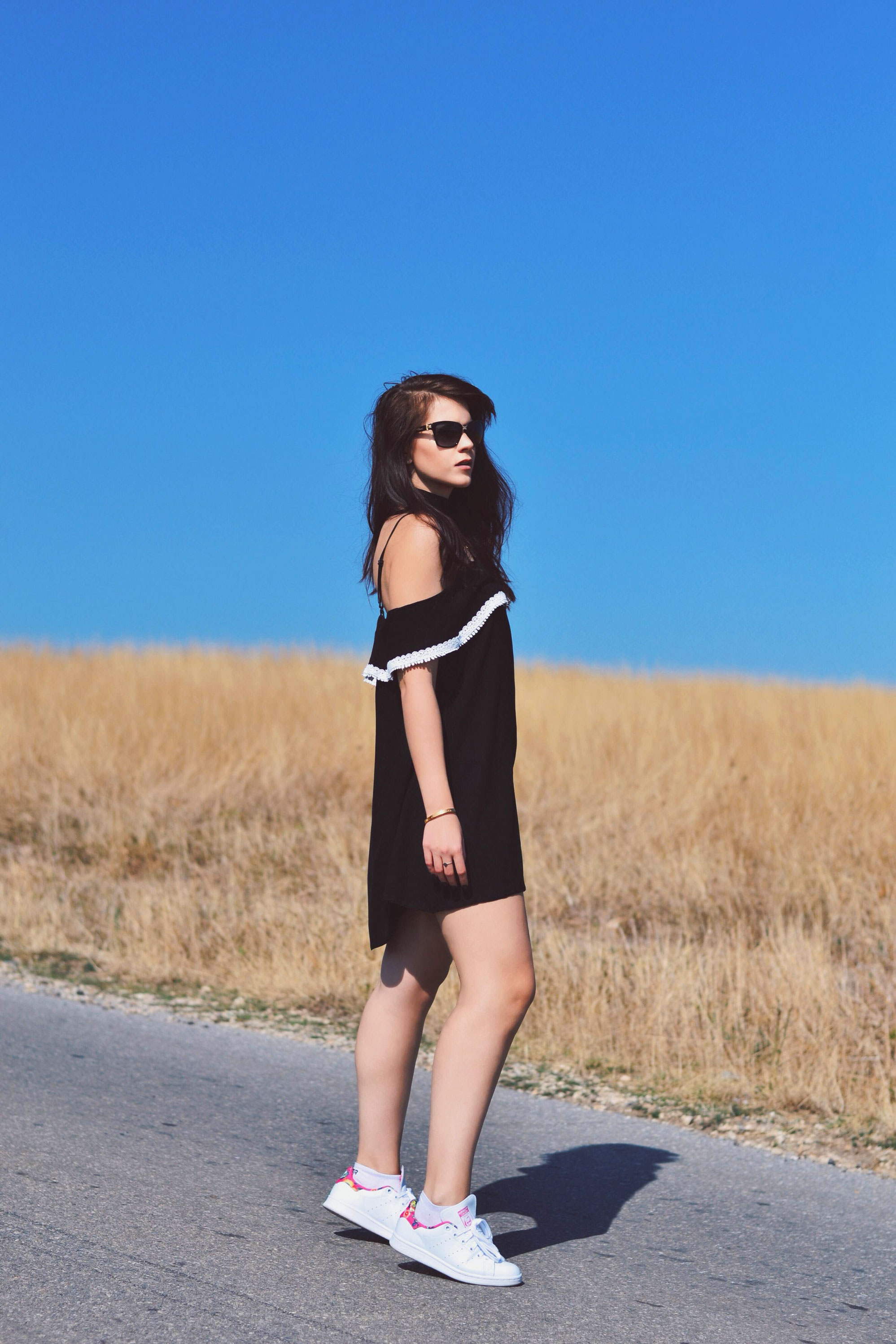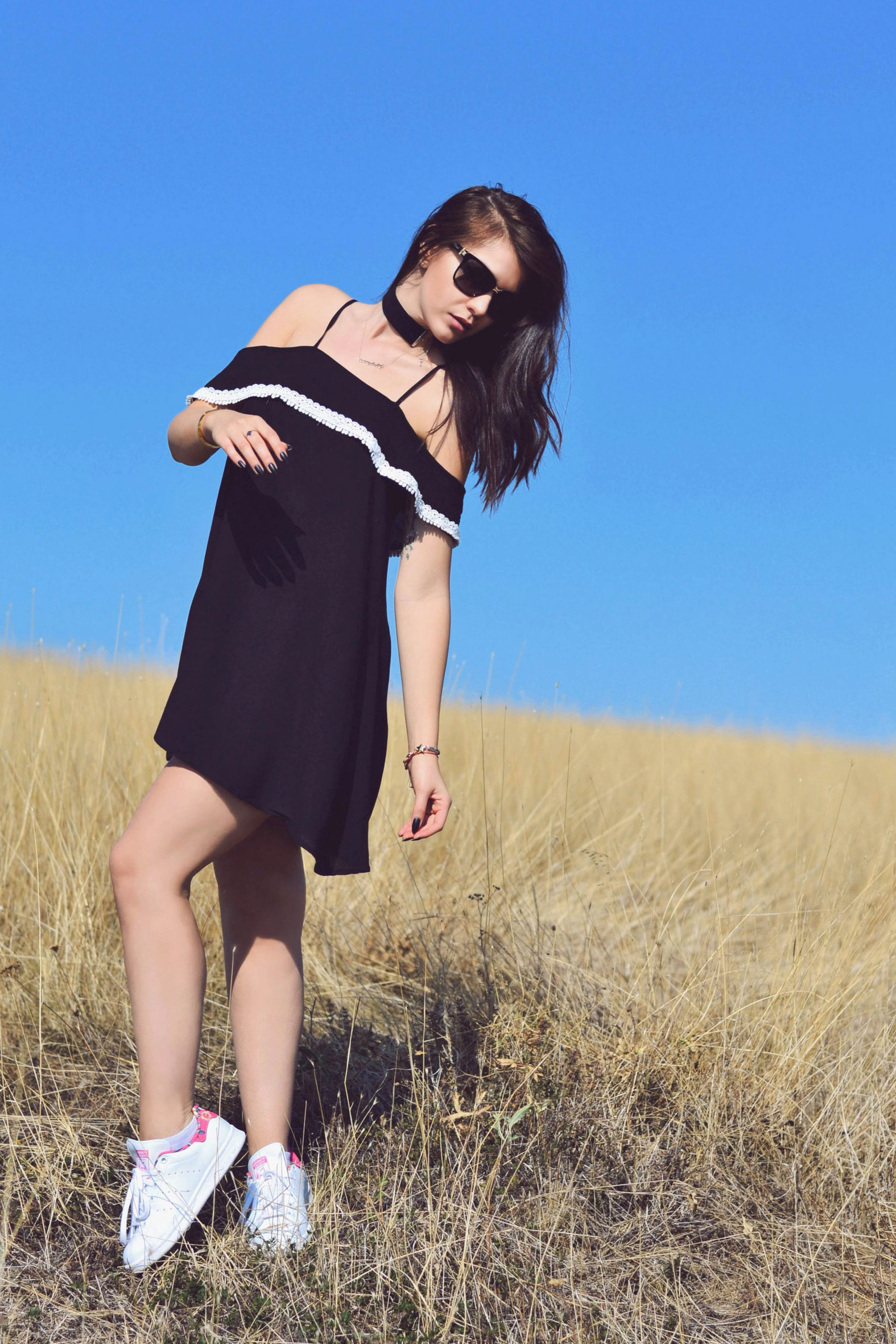 Нека споделя все пак и няколко думи за аутфита. Вече сменям цветовата гама в гардероба си с по-тъмни нюанси, а именно любимото ми черно. За тази визия се доверих на Zaful. Избрах рокля с паднали рамене и чокър. Два тренда, които са ми изключително любими, а и така добре се допълват. Приятни и леки материи, падащи добре по тялото и идеални за топлото време.

 And something about the outfit. I choose a bit darker colors, cause the autumn is coming and like you know I'm obsessed of black. So today I bet on black off the shoulder dress and velvet black choker from Zaful. I really love the patterns and those two trends match perfectly together. Beautiful and affordable pieces from Zaful. Check them out.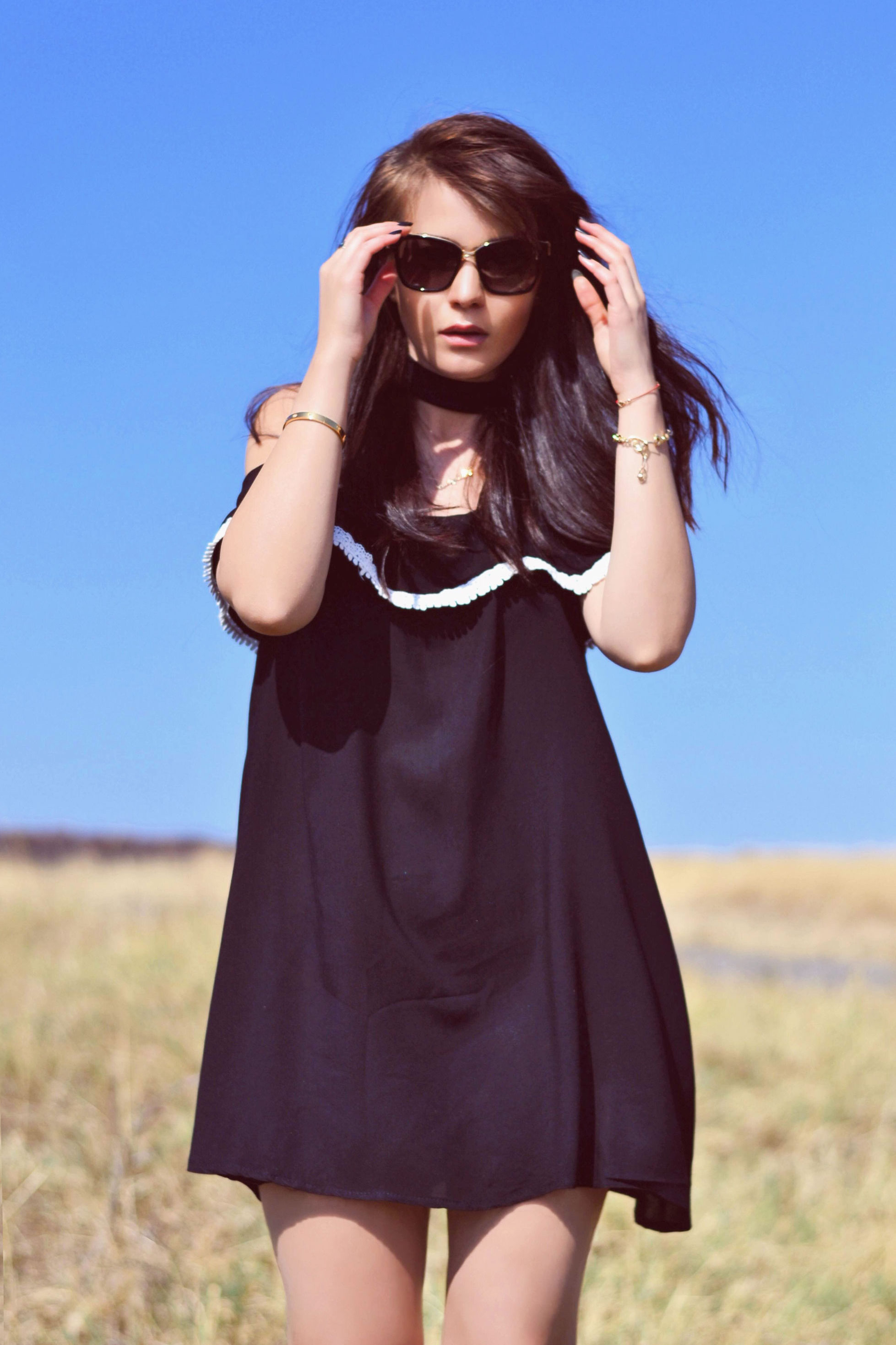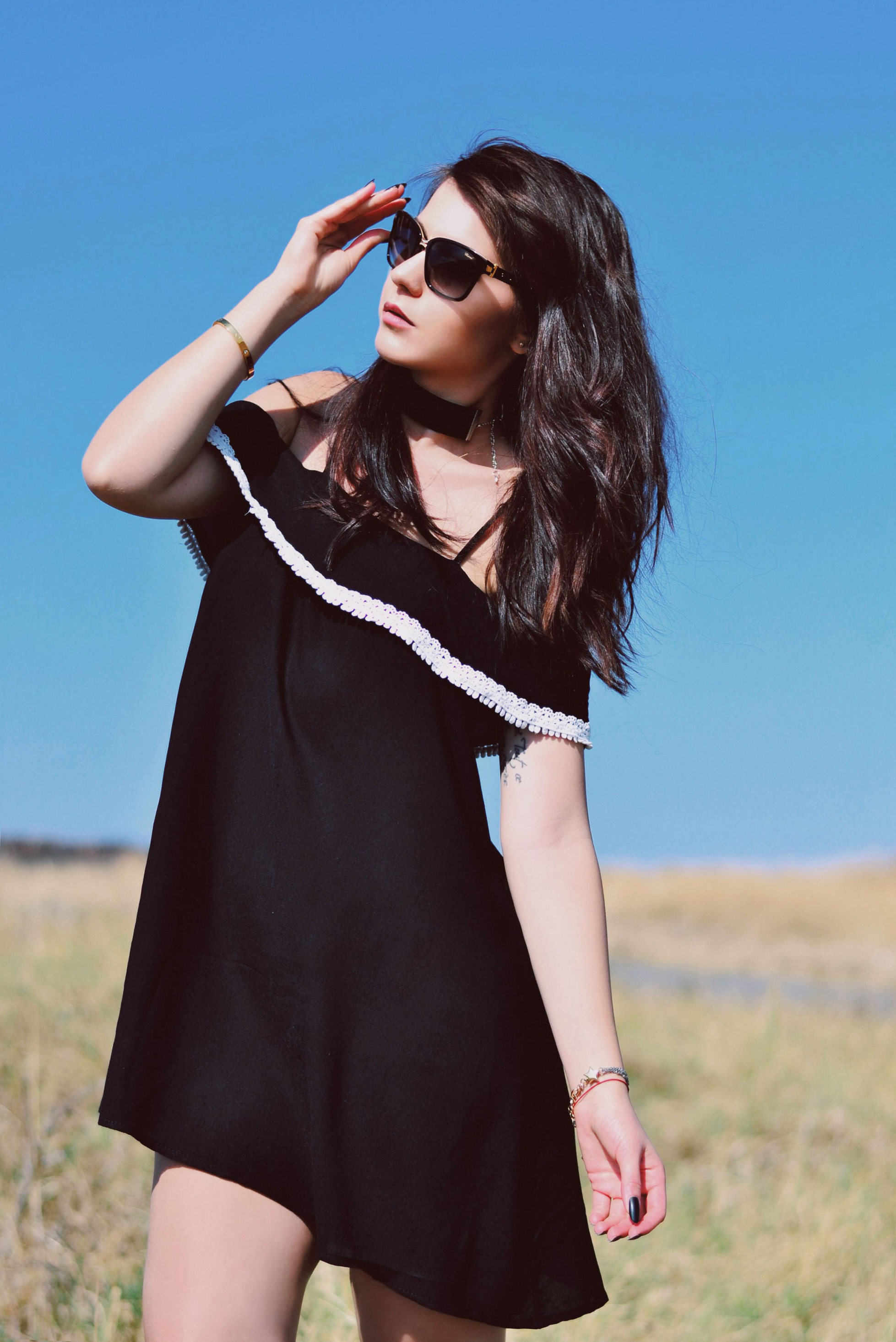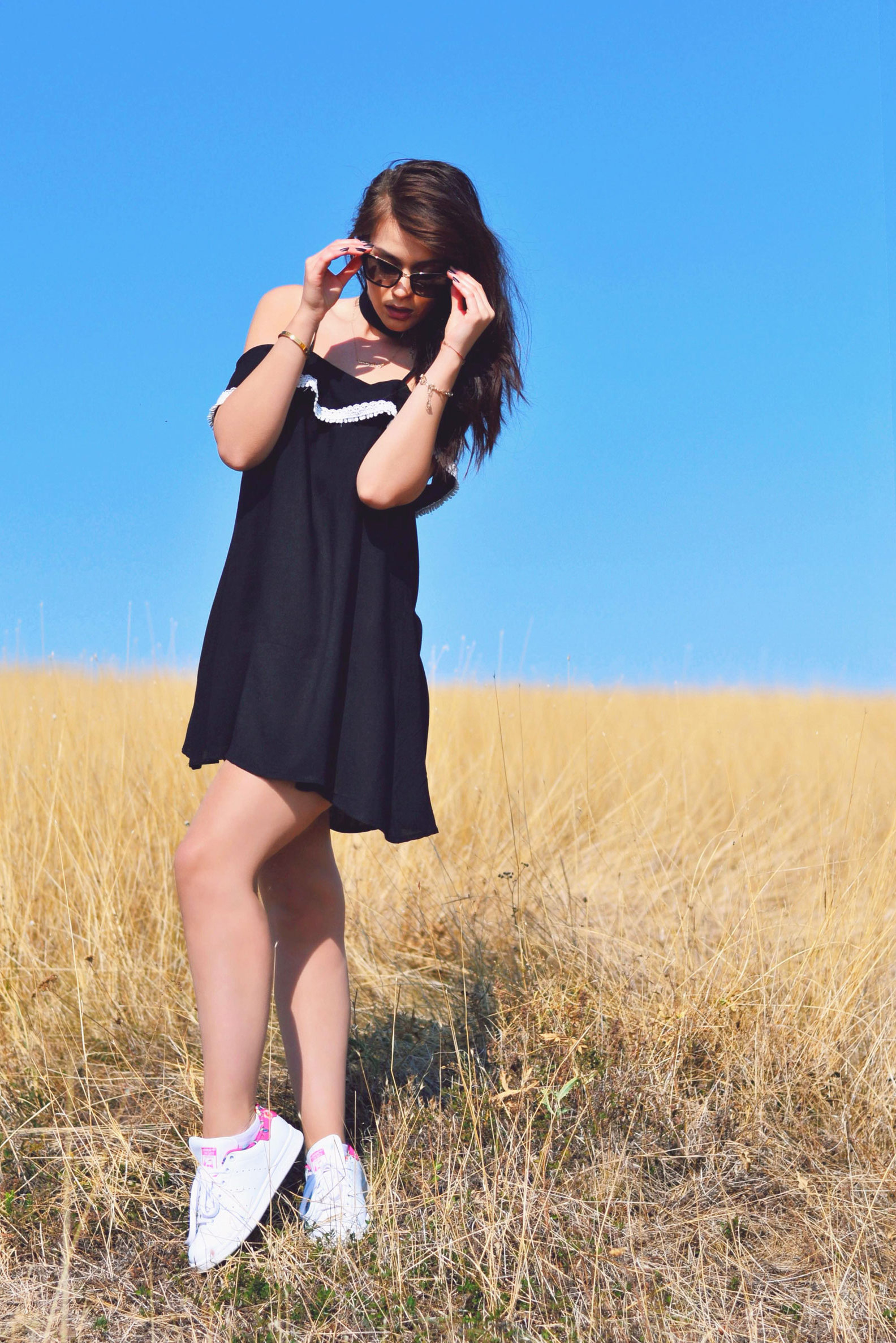 off the shoulder black dress Zaful, black velvet choker Zaful, white sneakers Stan Smith by adidas Originals, sunnies Chopard, bracelet Happiness Boutique;