Moroccanoil offers you innovative, easy-to-use formulas with excellent features that have a demonstrable impact on all types of hair, making the hair more beautiful, healthy and naturally radiant. From a pioneer in the category of all care products, Moroccanoil quickly became a hit among professionals in the field of fashion and beauty, and top stylists and celebrities. Moroccanoil appears for the first time 7 years ago. Currently, the products are available in over 60 countries worldwide. Moroccanoil line of professional hair care became known for its quality and is suitable for all hair types. It combines the best ingredients to deliver maximum results.
Moroccanoil products can be found in the finest salons. For more information visit the website www.moroccanoil.com.

 Moroccanoil предлага иновативни, лесни за използване формули с отлични характеристики, които имат видим ефект върху всички типове коса, като ги правят по-красиви, здрави и естествено сияйни. От пионер в категорията на всички продукти за грижа за коса Moroccanoil бързо става хит сред професионалисти в сферата на модата и красотата, а топ стилисти и известните личности, за които те се грижат, стават истински фенове на марката. Moroccanoil се появява за първи път преди 7 години. В момента продуктите са достъпни в над 60 страни от целия свят. Линията на Moroccanoil от професионална грижа за косата става известна с качеството си и е подходяща за всякакъв тип коса. Тя съчетава най-добрите съставки, за да достави максимални резултати.
Продуктите на Moroccanoil могат да бъдат намерени в най-добрите салони. За повече информация можете да посетите сайта www.moroccanoil.com.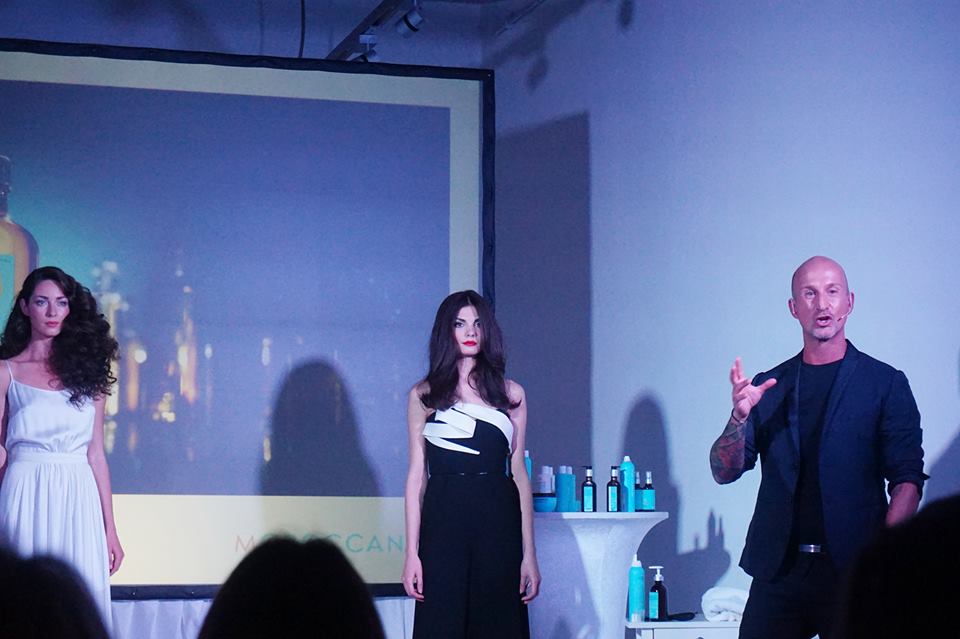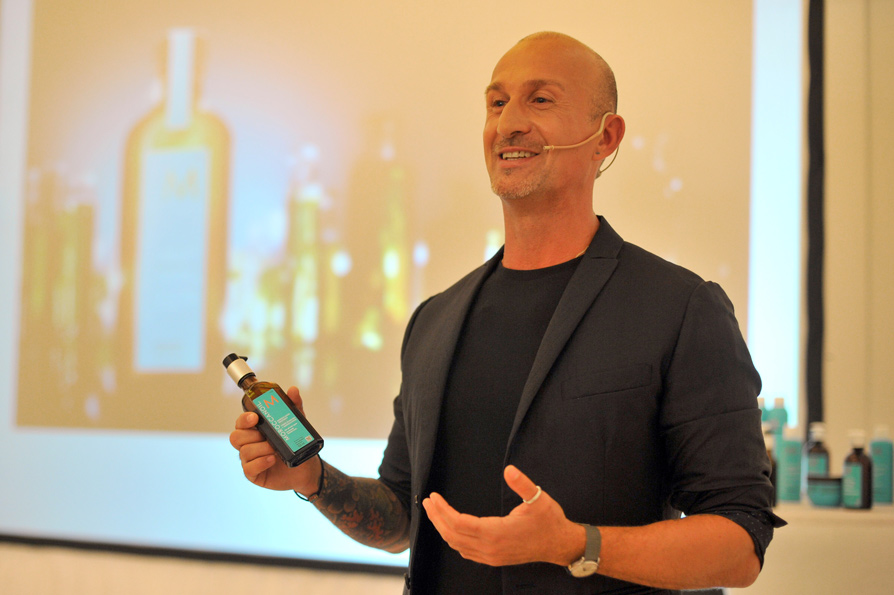 "Съвременната градска жена има нужда от бързо ежедневно стилизиране и лесна за поддържане прическа, която изглежда естествено. Перфектната визия започва със здравата коса. Тя е в основата на професионално стилизираните прически. Moroccanoil предлага точно това – най-висок клас професионална грижа и продукти за всеки тип коса", казва креативният директор на Moroccanoil Анджело Фрачика.

 "The modern woman needs quick daily styling and easy to maintenance hairstyle that looks natural. Perfect vision starts with healthy hair. It is basically a professionally styled hairdos. Moroccanoil offers just that – a high-end professional care products for every hair type", says the creative director of Moroccanoil  Angelo Frachika.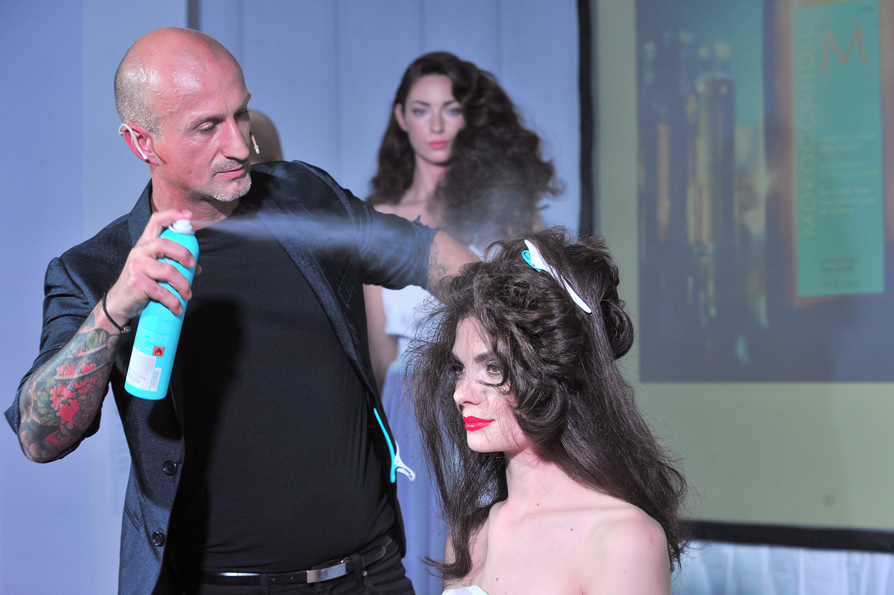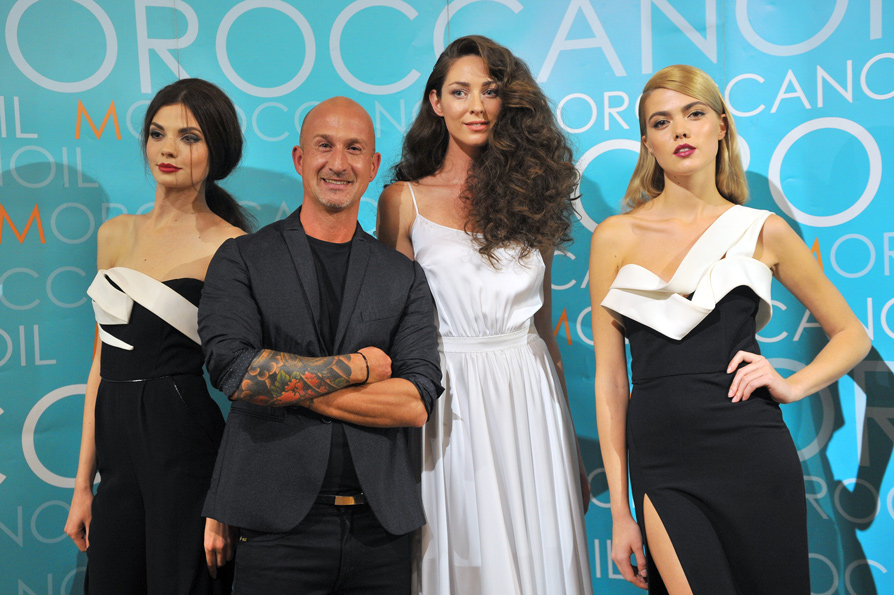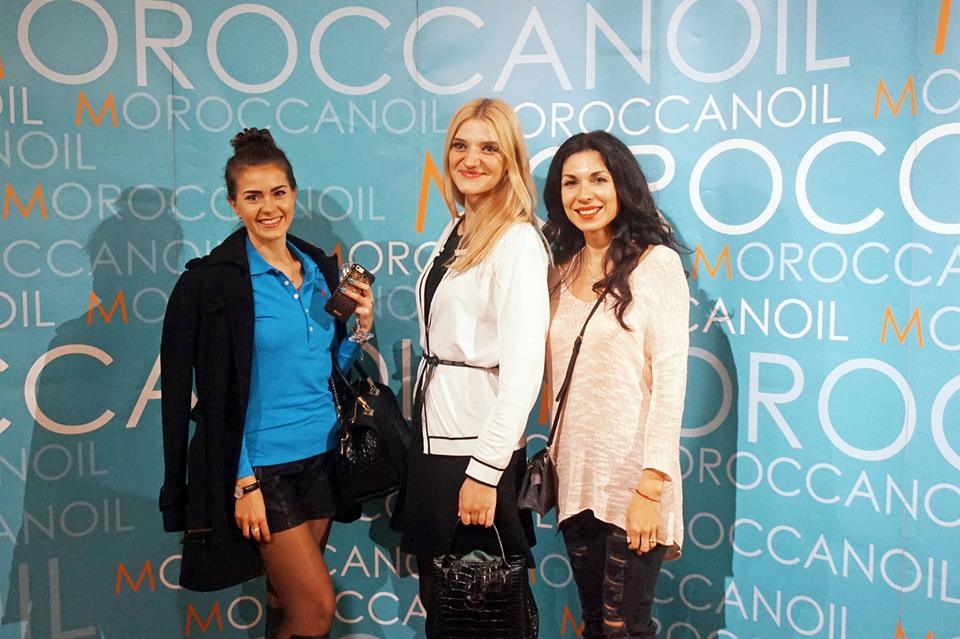 Успях да изпробвам шампоана и балсама за обем и Moroccan Oil напълно оправда очакванията ми. Не е нужно да нанасяте много от продукта или да чакате безкрайно много време да подейства. Достатъчна е минута-две. Арoматът е страхотен и тъй като все още не съм пробвала олиото, смятам скоро да го направя, защото вече обожавам бранда 🙂

 Finally, I tried the volume shampoo and conditioner. They definitely justified my expectations. Don't need to reapply many of the product or to wait infinitely long time. Enough is a minute or two. The scent is amazing and since I still have not tried the oil, I'll do it soon. Because I'm in love with the brand.