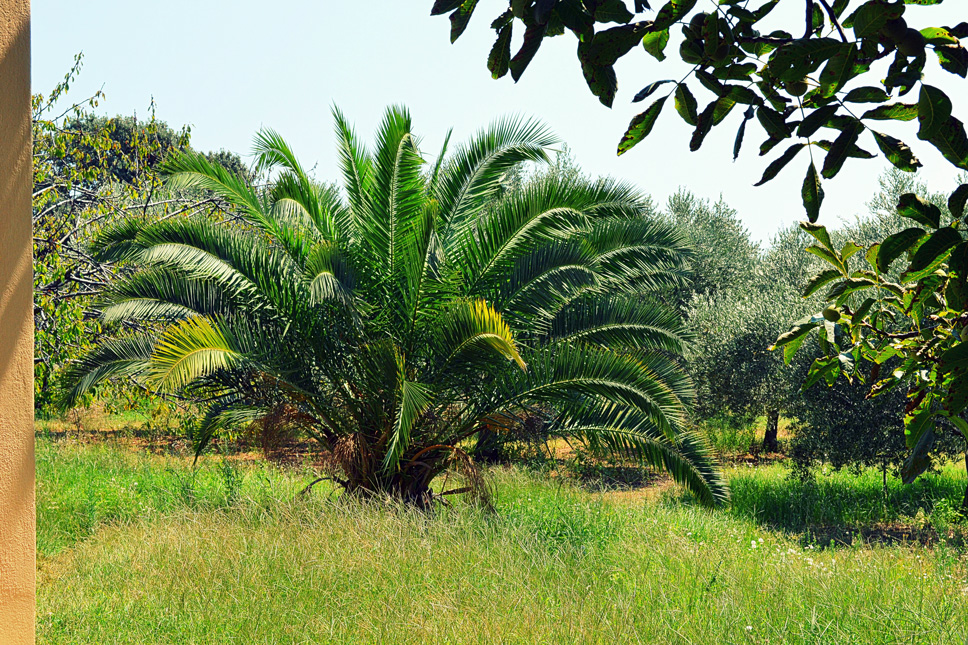 EN: Everyone knows about the Greek olives. Greece have a lot of olive trees. One of the most famous manufacturer of olive oil in the world. Such a beauty to visit these gardens. I have the opportunity to see them almost every year. I love to travel in this country for summer vacations, it is near Bulgaria. It have amazing nature, cuisine and really nice people.
On the road to beach we gone through such garden.
My funny association of Olive Oyl (from the cartoon Popeye) is, because I felt the same way when I was there.
Kisses.
BG: Всеки знае за гръцките маслини. В Гърция има много маслинови дървета. Един от най-известните производители на зехтин в целия свят. Много е красиво да се разхождате в такива градини. Аз имам възможността да ги виждам почти всяка година. Обичам да посещавам тази страна през лятото, защото е много близо до България. Има невероятна природа, кухня и наистина страхотни и мили хора. На път за плажа ние преминавахме през такава градина.
Забавната ми асосиация с Олив Ойл (от анимацията Попай) е, защото аз се чувствах по същият начин, когато бях там.
Целувки.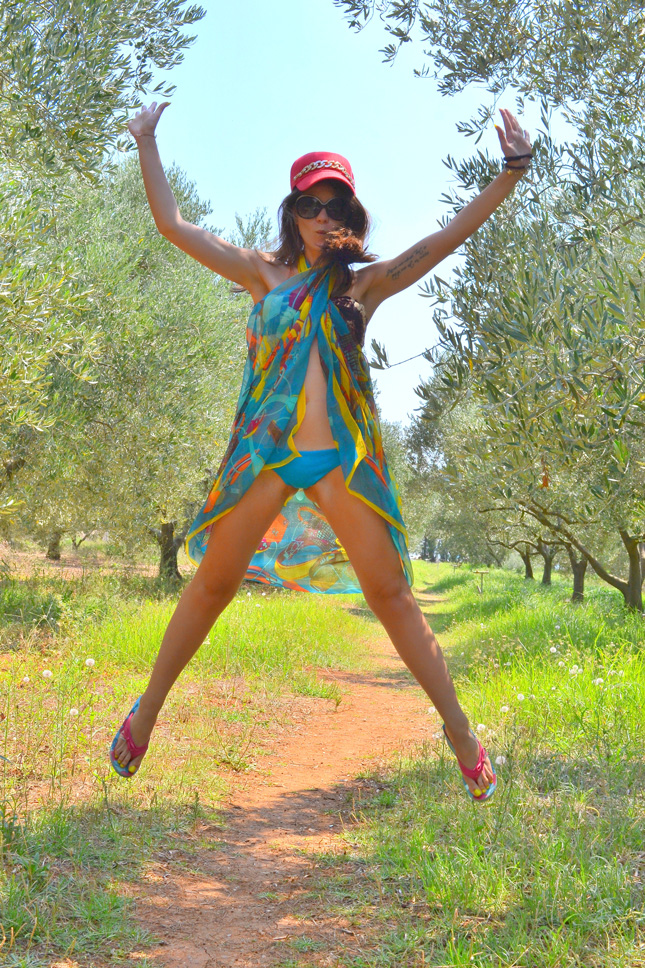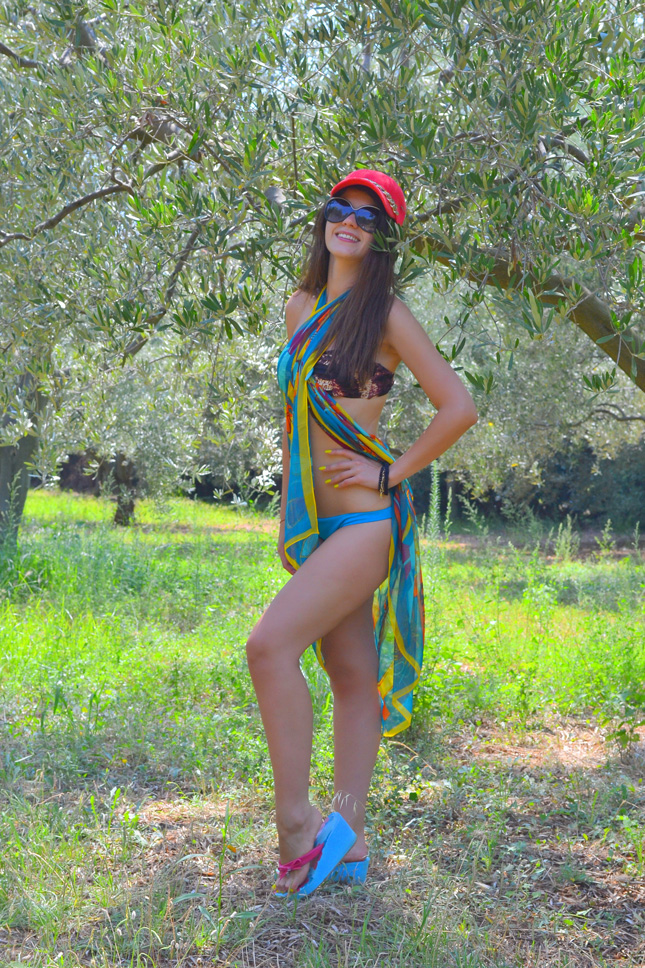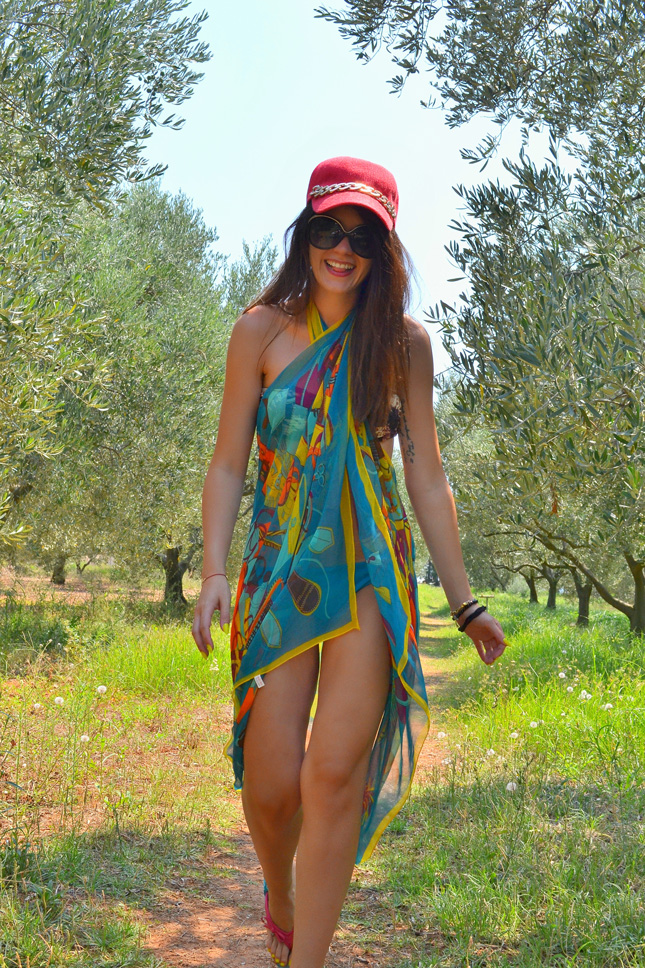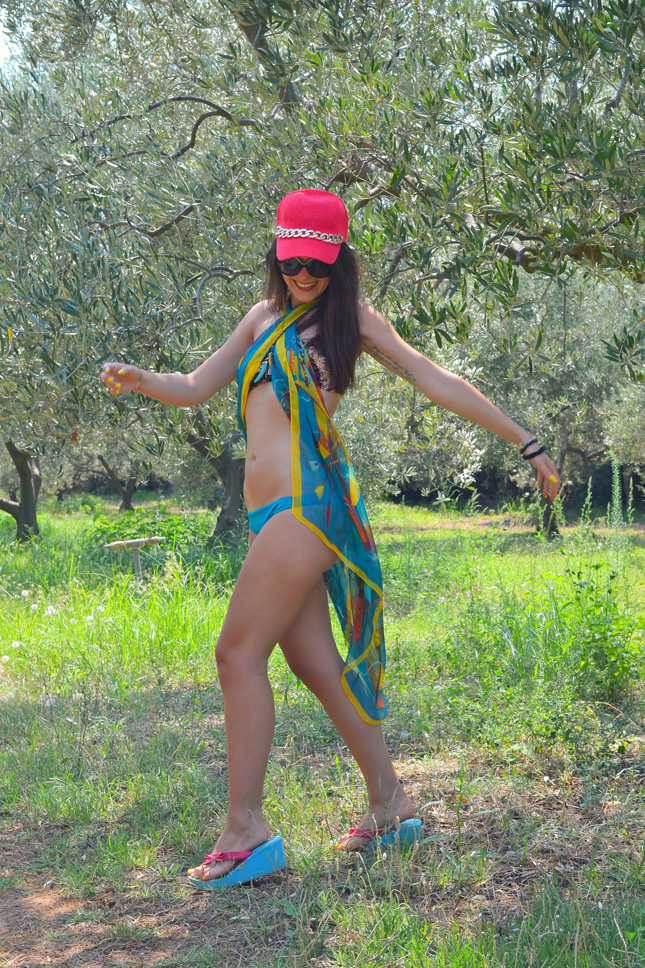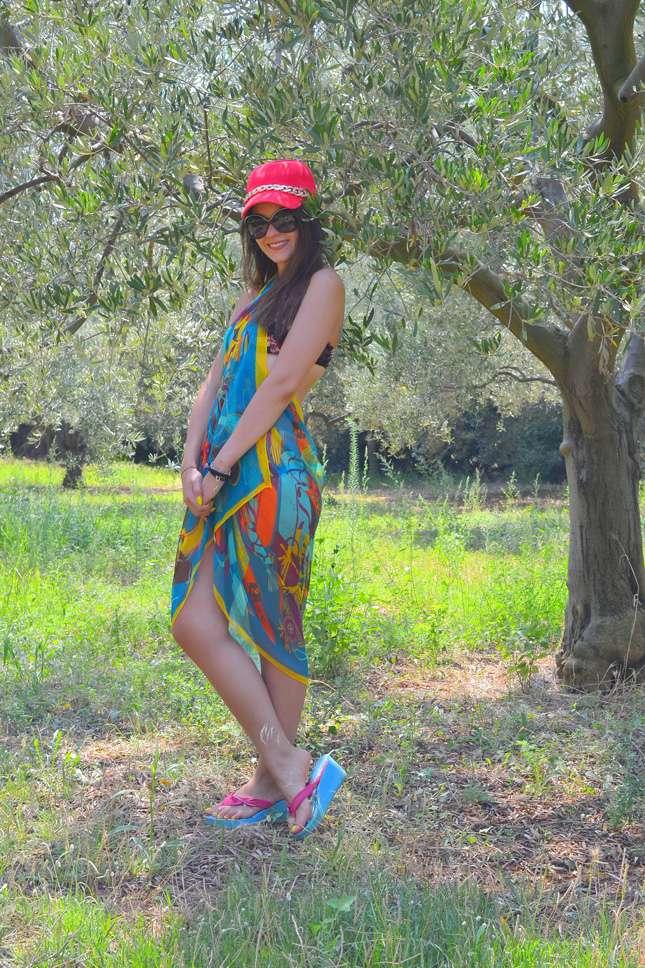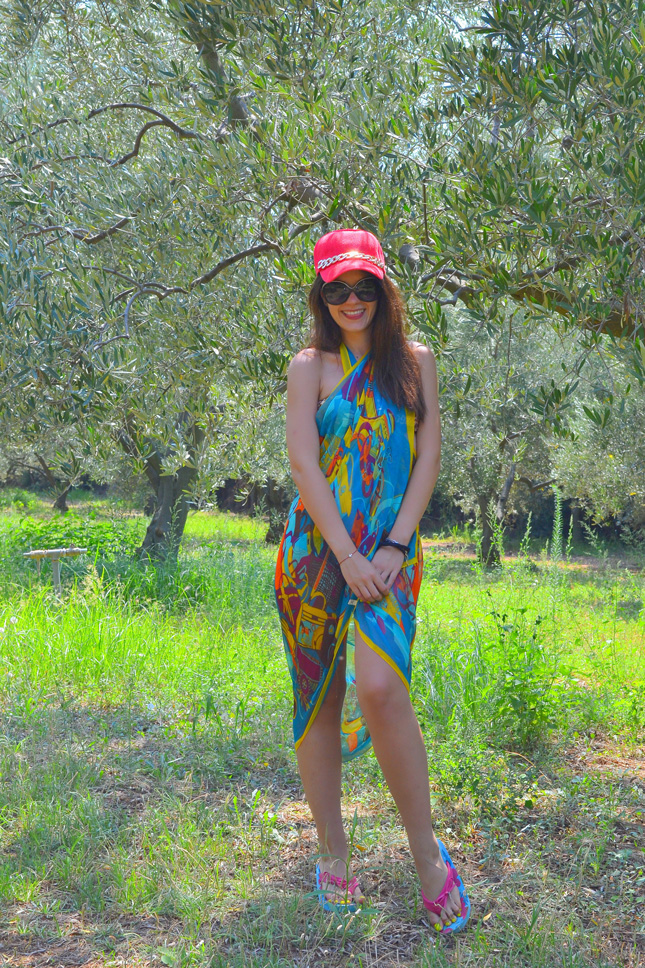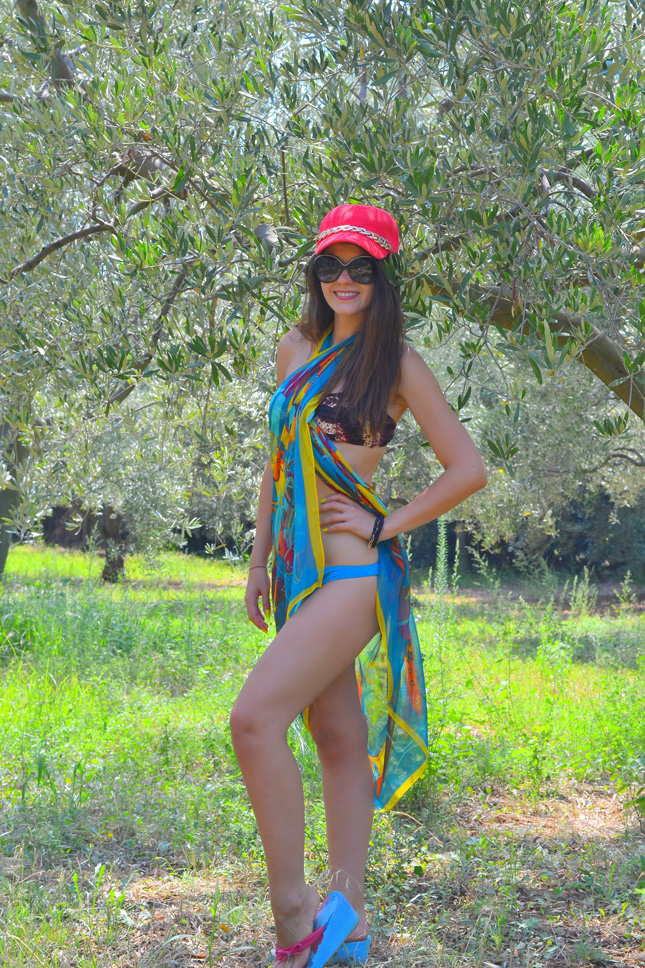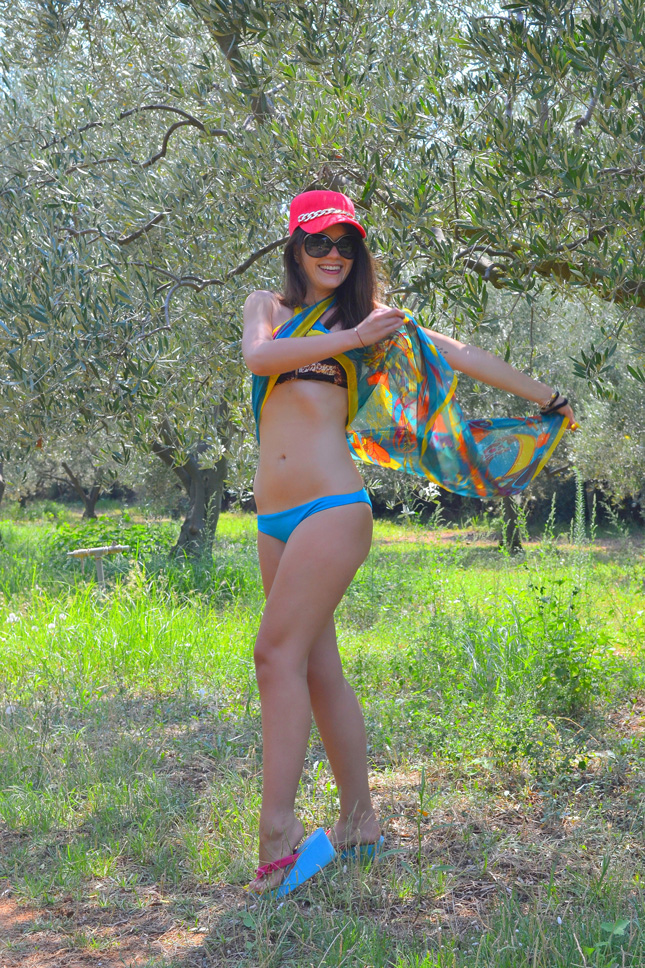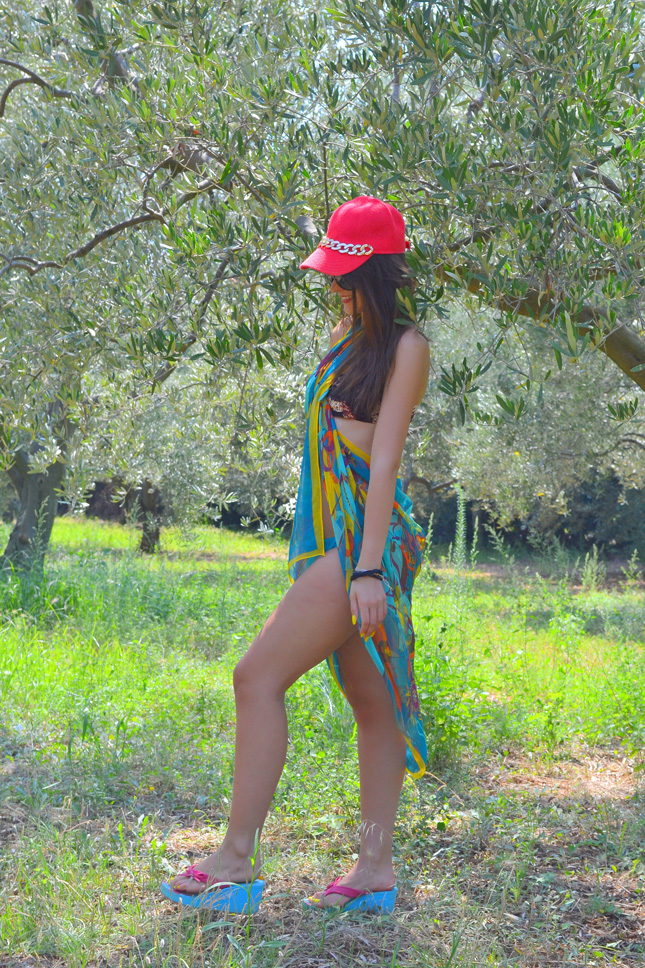 top H&M, bottom United Colors of Benetton, flats Golddigga, hat Orsay, sunnies Roberto Cavalli, scarf gift from mom;