Здравейте, приятели! Днес ще ви разкажа за една моя сбъдната мечта. Виждайки ежедневно картинката на компютъра си (плаж с палми и кристално чисти води), често си мечтаех и аз да си направя такива кадри. Щастлива съм, че тази година с моя приятел имахме тази възможност и то на най-красивият карибски остров – Саона, който е и национален природен парк. Още преди да заминем на почивката си в Доминикана, бях прочела на много места, че задължително трябва да го посетим и това беше първото нещо, което направихме, след като пристигнахме и се видяхме с нашия екскурзовод.
Тази екскурзия беше целодневна, с включен традиционен доминикански обяд на острова. Тръгнахме сравнително рано с автобус, който ни взе от нашия хотел. Пътувахме до един много интересен град Баяхибе. От пристанището му се качихме на катамаран, на който се насладихме на доминикански ром с кола, музика, танци и рабира се много слънце. Това моментално ни направи карибски пирати 🙂 Времето прекарано на катамарана беше около 2 часа, които няма как да усетиш потопен в тази приятна атмосфера и наслаждаващ се на уникалните гледки. Островът не е населен и на него няма никакви сгради. Единтсвеното, което може да видите са заслони от големи палмови клони, много палми и огромна плажна ивица.

 Hello, guys! Today I'll share with you one of my dreams come true. Every single day when I see my desktop wallpaper (a beach with palm trees and crystal clear waters) I dream of taking picture like this by myself. I'm so happy that this year me and my boyfriend finally had this opportunity. We visited the most beautiful Caribbean island – Saona, which is also a national park. The first thing we did after arriving and seeing our guide was to took tickets.
This excursion was all-day, including a traditional Dominican lunch on the island. We went early with a bus that took us from our hotel. We traveled to a very interesting town, called Bayahibe. From its harbor we went to the catamaran in which we enjoyed the Dominican rum with coke, music, dancing and a lot of sun. This instantly made us Pirates of the Caribbean 🙂 The time spent on the catamaran was about 2 hours which you can not feel immersed in this pleasant atmosphere and enjoying the unique views. The island is not inhabited and there are no buildings on it. The one thing you can see is shelter from palm branches, many palm trees and a really huge beach.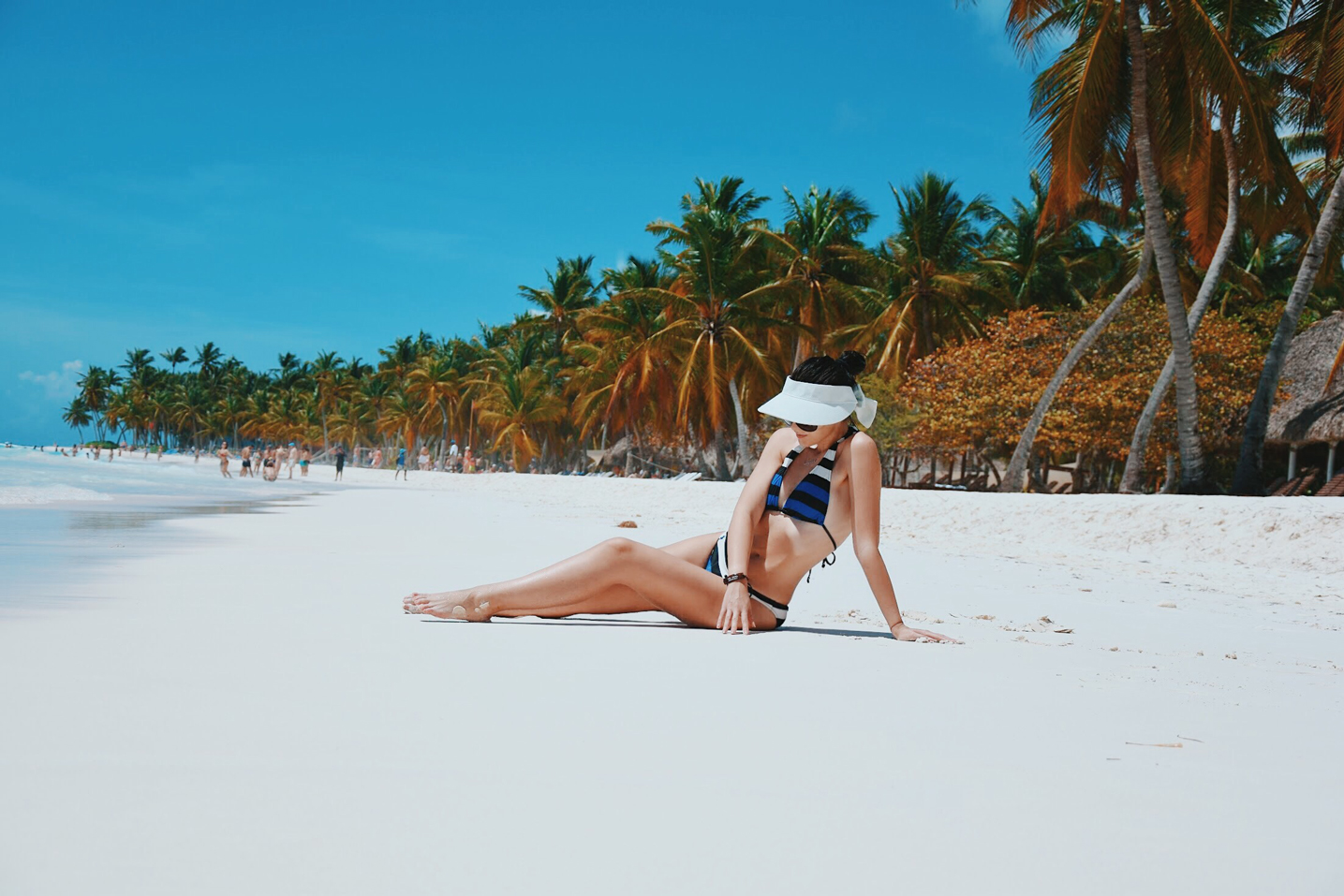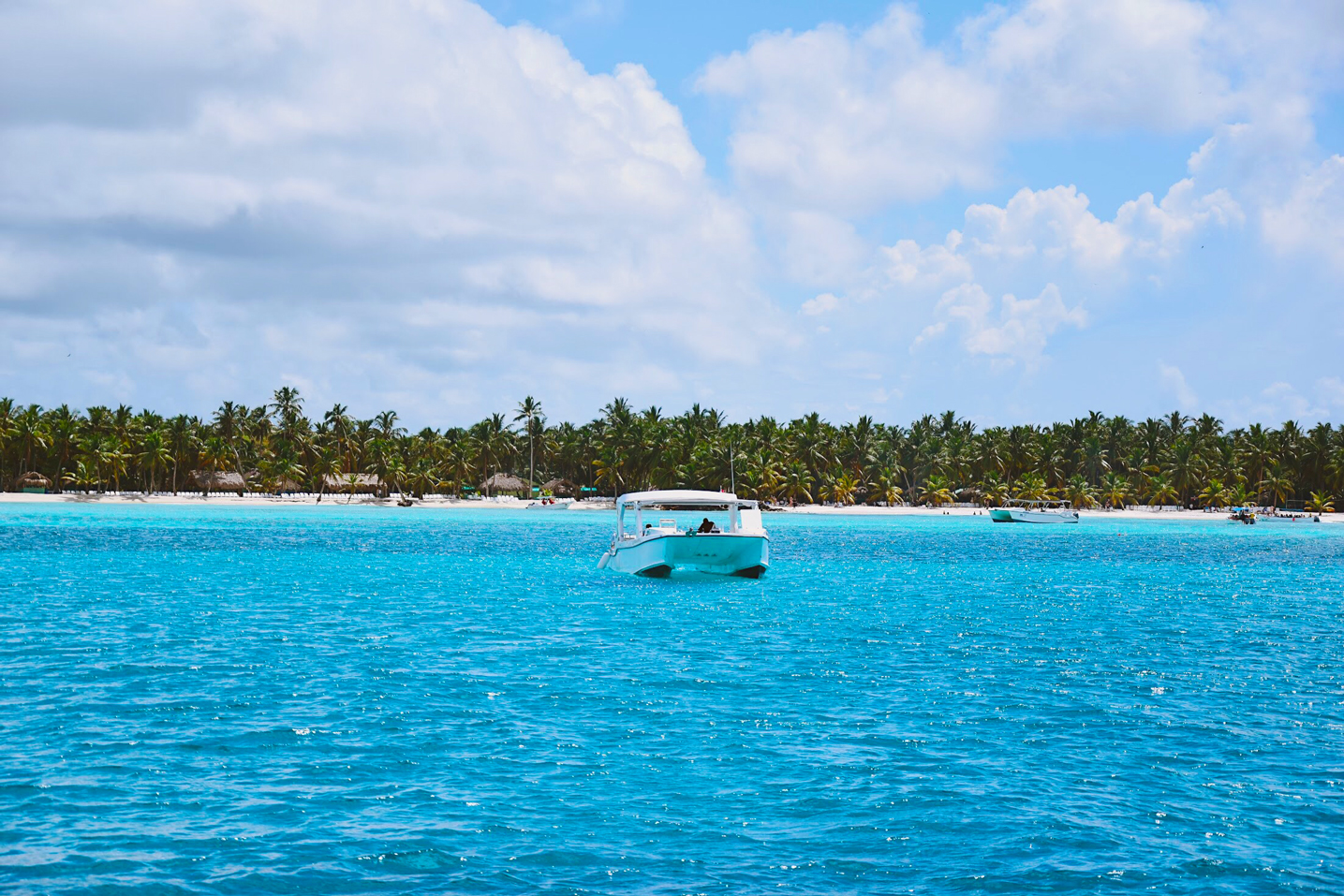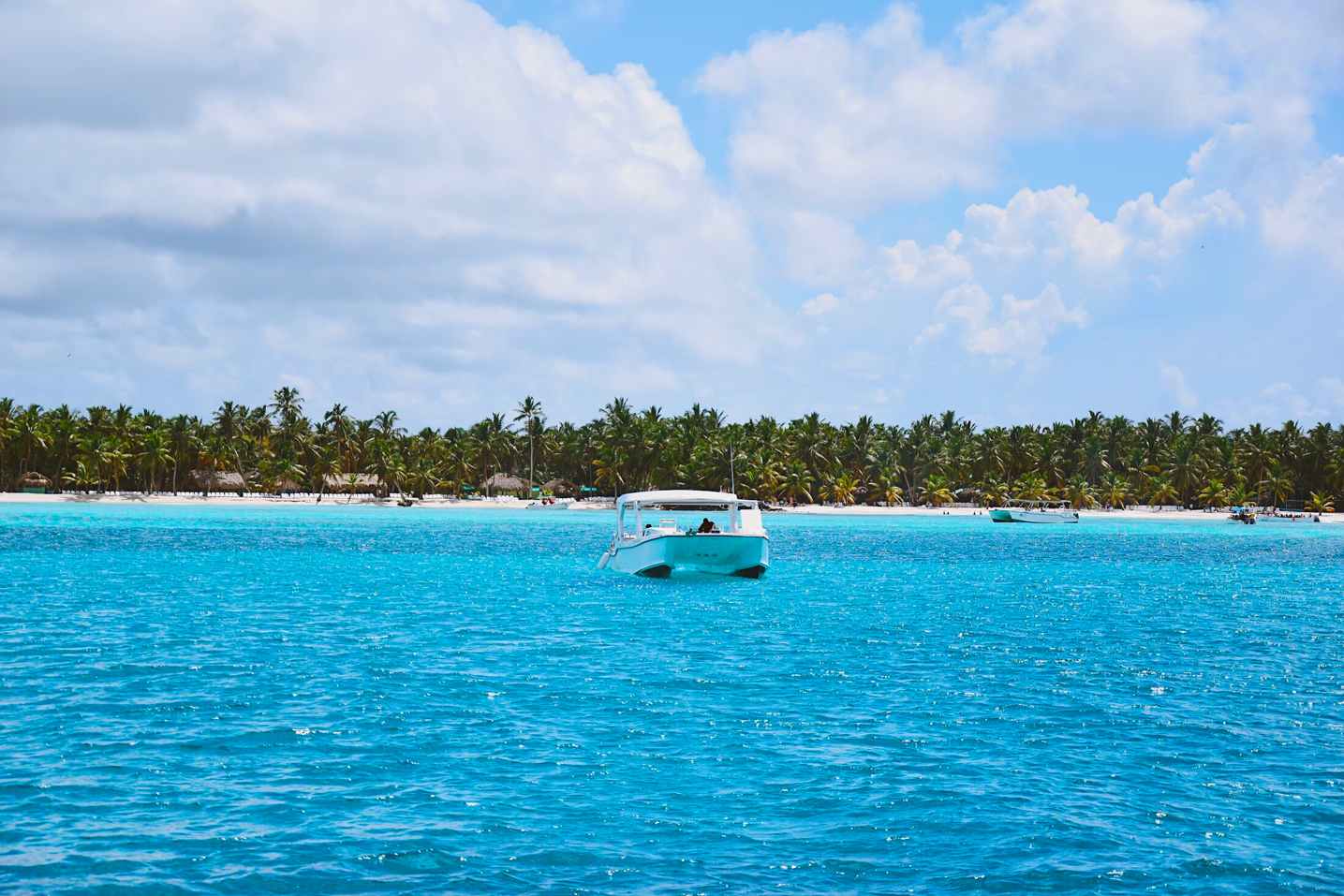 Пристигайки все по-близо до бреговете на остров Саона, водата става толкова светло синя и дори не може да повярваш, че е истинска. Първото нещо, което направихме беше да поплуваме в Карибско море. Една сбъдната мечта. Водата беше страшно топла и приятна, а бреговете с най-финия бял пясък. Място, от което не би искал да си тръгнеш. След приятните емоции, имахме възможността да си похапнем доминиканска храна. Често може да срещнете в менюто им ориз, пиле, риба, свинско, доста популярен и на почит там е лобстърът. Общо взето имахме възможност да опитаме от всичко. Храната им е изключително вкусна. Най-любимата ми част бяха екзотичните плодове. Особено ананасът. Не пропусках хранене без него.
След като хапнахме, имахме време да се разходим, да се снимаме и да се потопим още веднъж в кристалните води на Карибско море. Както сами ще забележите по-долу попрекалих със снимките, но не мисля, че някой не би го направил. На връщане от острова пътувахме с моторна лодка. Екскурзията ни включваше още едно вълнуващо място за посещение. Натурален басейн или плитко място на 1км от брега, на което туристите спират, за да плуват сред морски звезди и екзотични рибки и да се снимат с тях, разбира се :)) Това беше както се казва черешката на тортата и този ден остана завинаги в спомените ни.

 Arriving closer to the coаst of  Saona island  the water becomes so light blue that you can not believe it is a real. The first thing we did was to swim in the Caribbean Sea. A dream come true. The water was amazing and very warm. The beach with the finest white sand. A place you wouldn't want to leave. After all of those pleasant emotions we had a Dominican lunch. You can often find in their menu rice, chicken, fish, pork and the very popular Lobster. Overall we had the opportunity to try everything. Their food is very delicious. My favorite part was exotic fruits. Especially pineapple. I didn't miss a meal without it.
Once we ate, we had a lot of time to walk on the beach, take some pictures and dive once more into the crystal waters of the Caribbean. On a return from the island, we cruised a motorboat. Our excursion included another exciting place to visit. A natural swimming pool or a shallow place 1km away from the coast where tourists stop to swim with the starfishes and take pictures, of course :)) That was the icing on the cake and  I'll remember it all my life.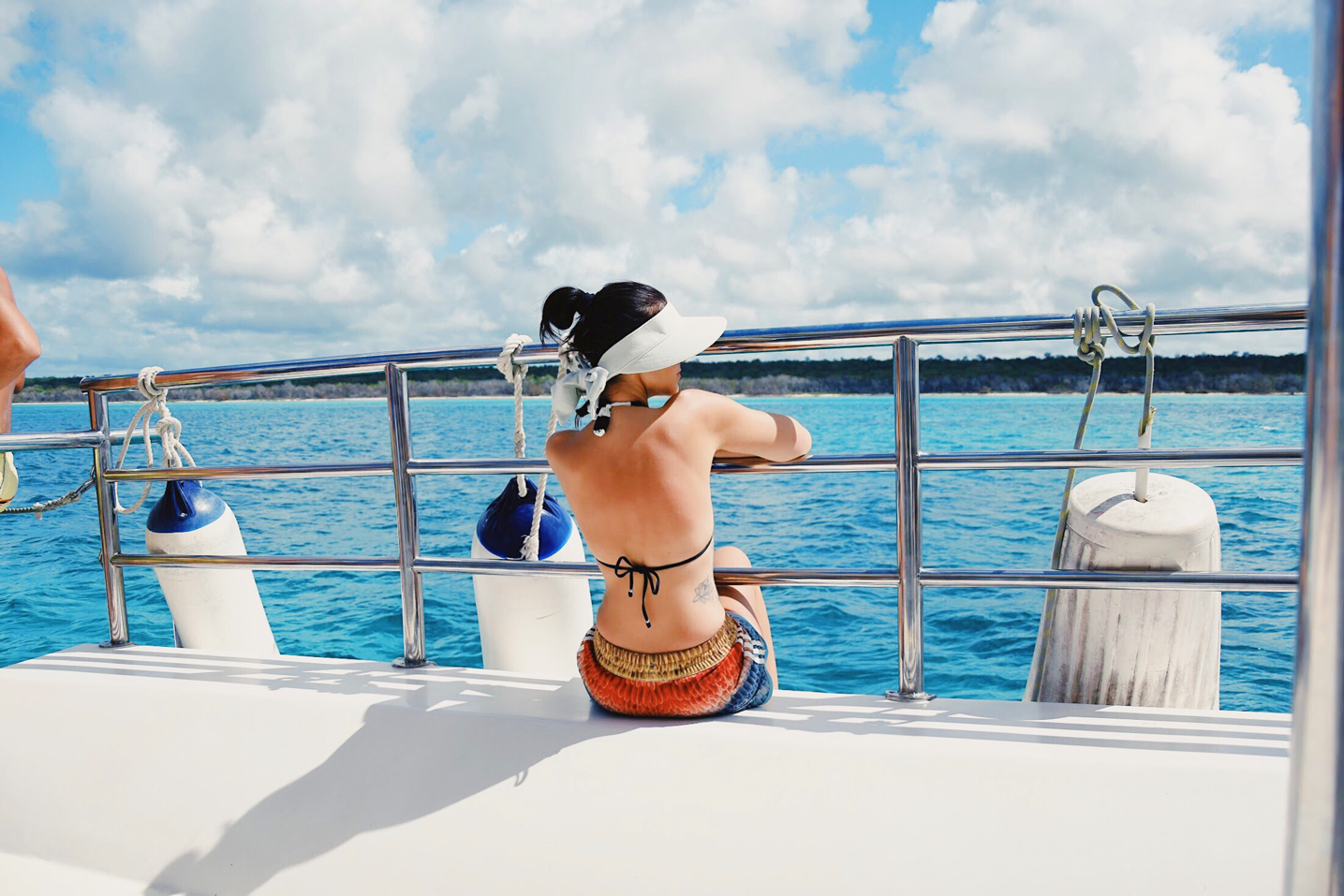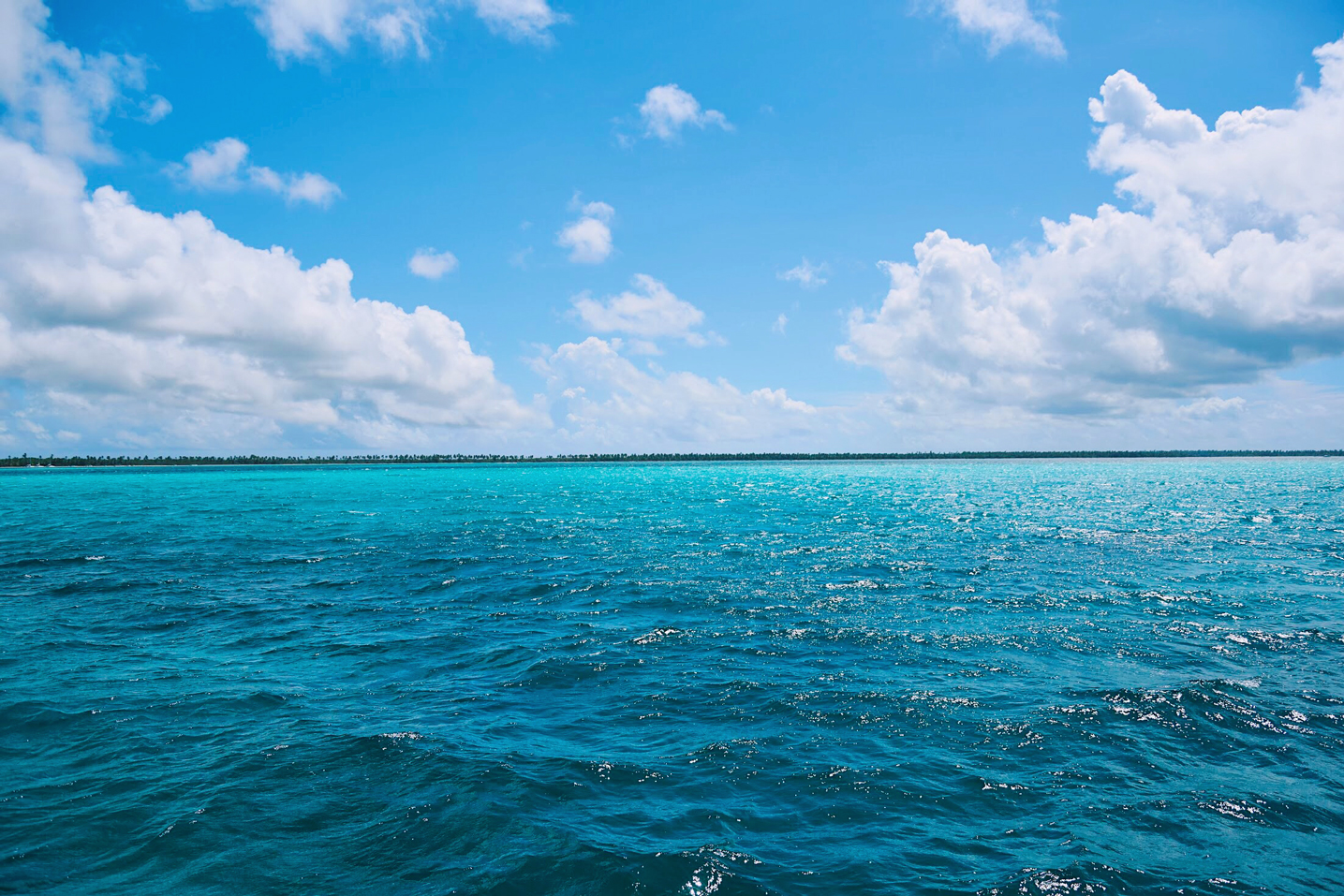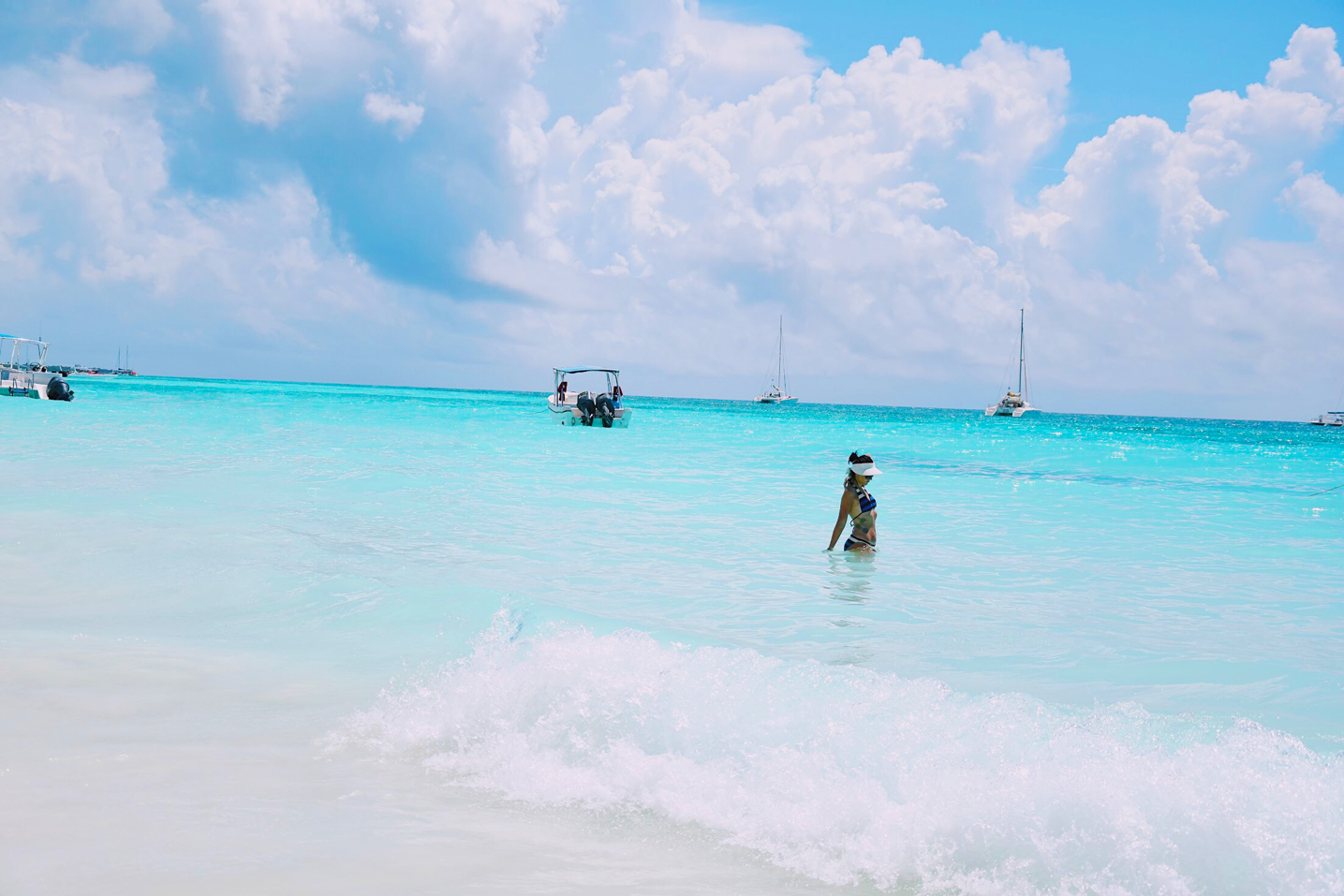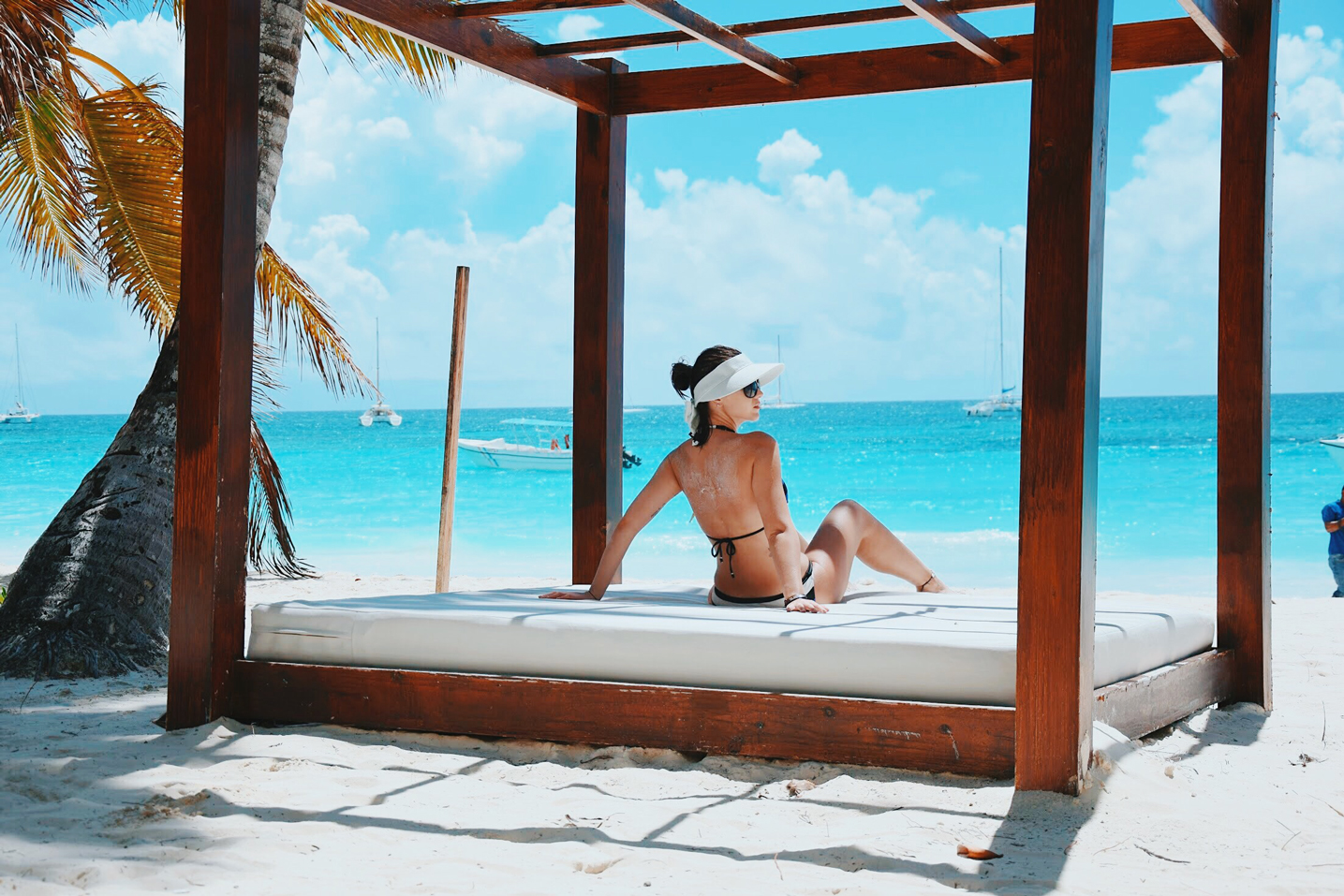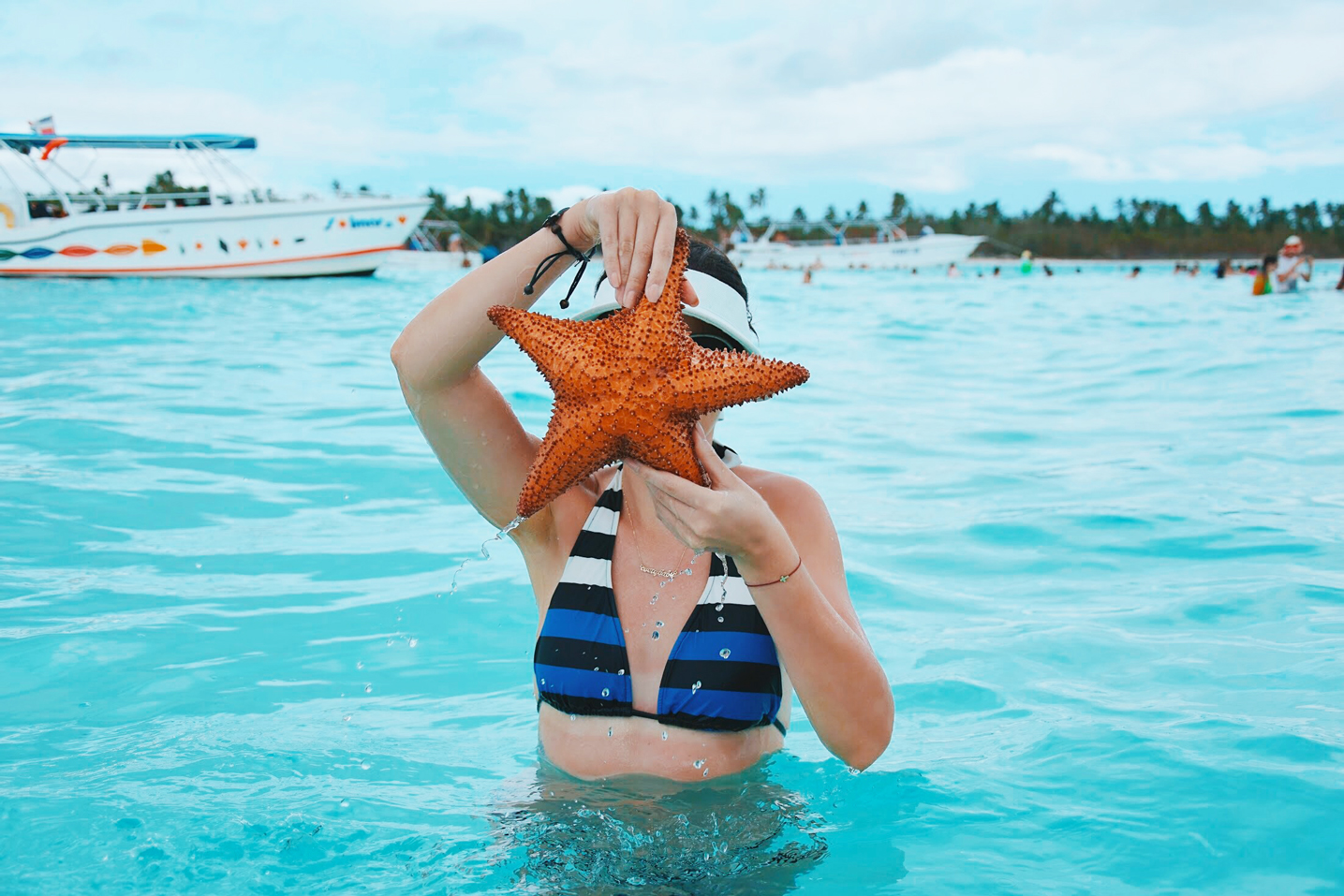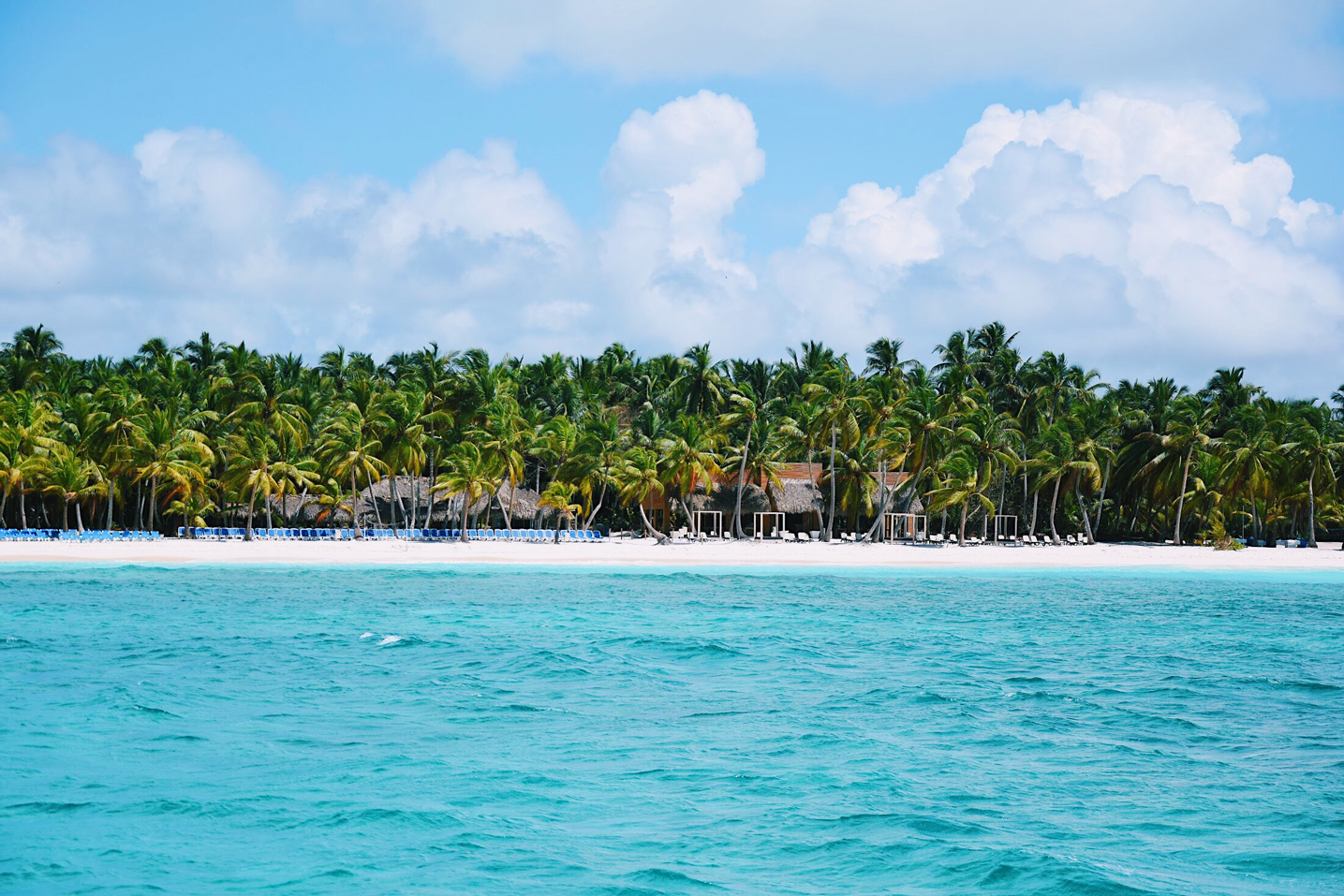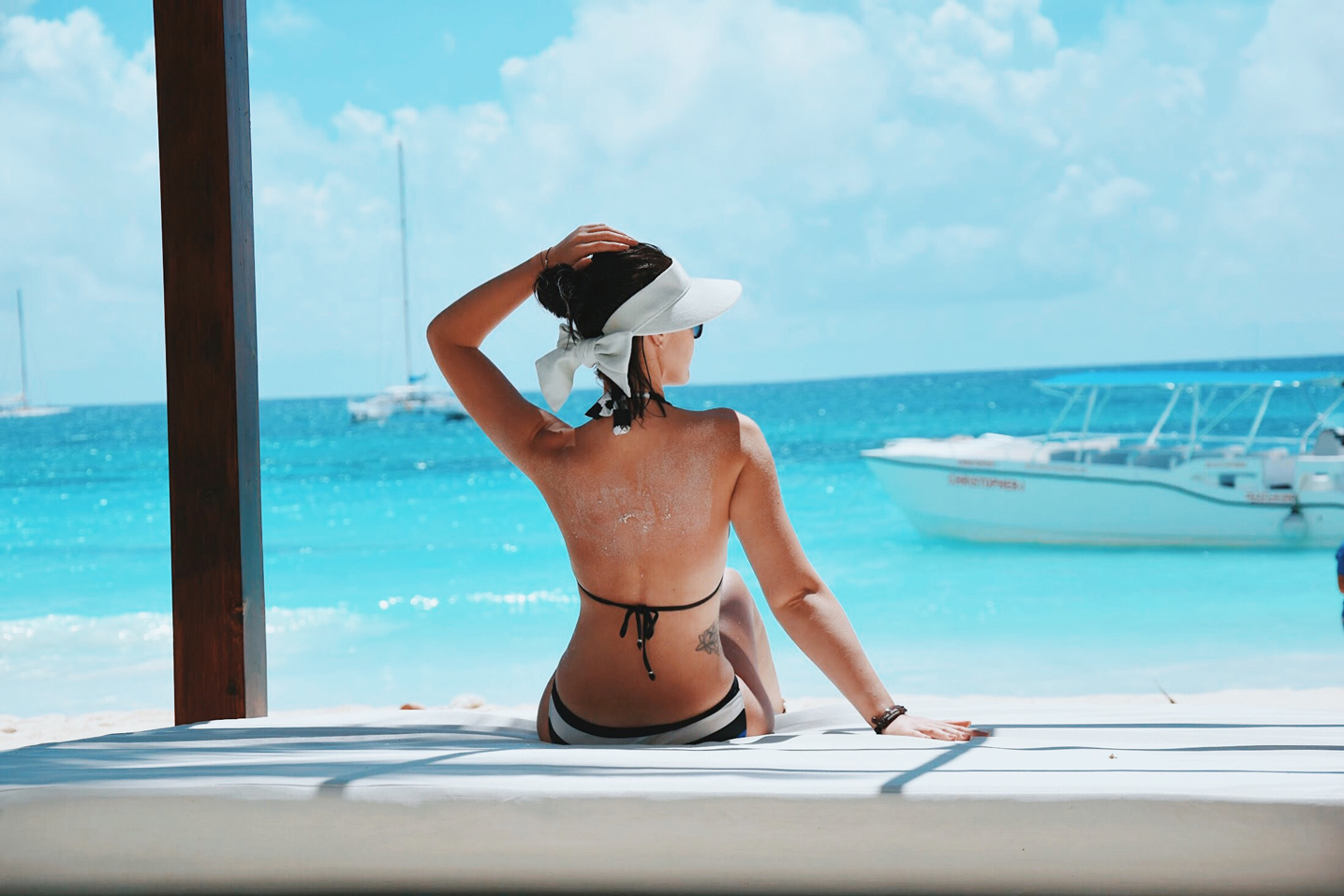 "След 20 години ще бъдете по-разочаровани от нещата, които не сте направили, отколкото от онези, които сте сторили. Затова вдигнете платната, отплавайте от безопасното пристанище.
Изследвайте. Мечтайте. Откривайте". 
–  Марк Твен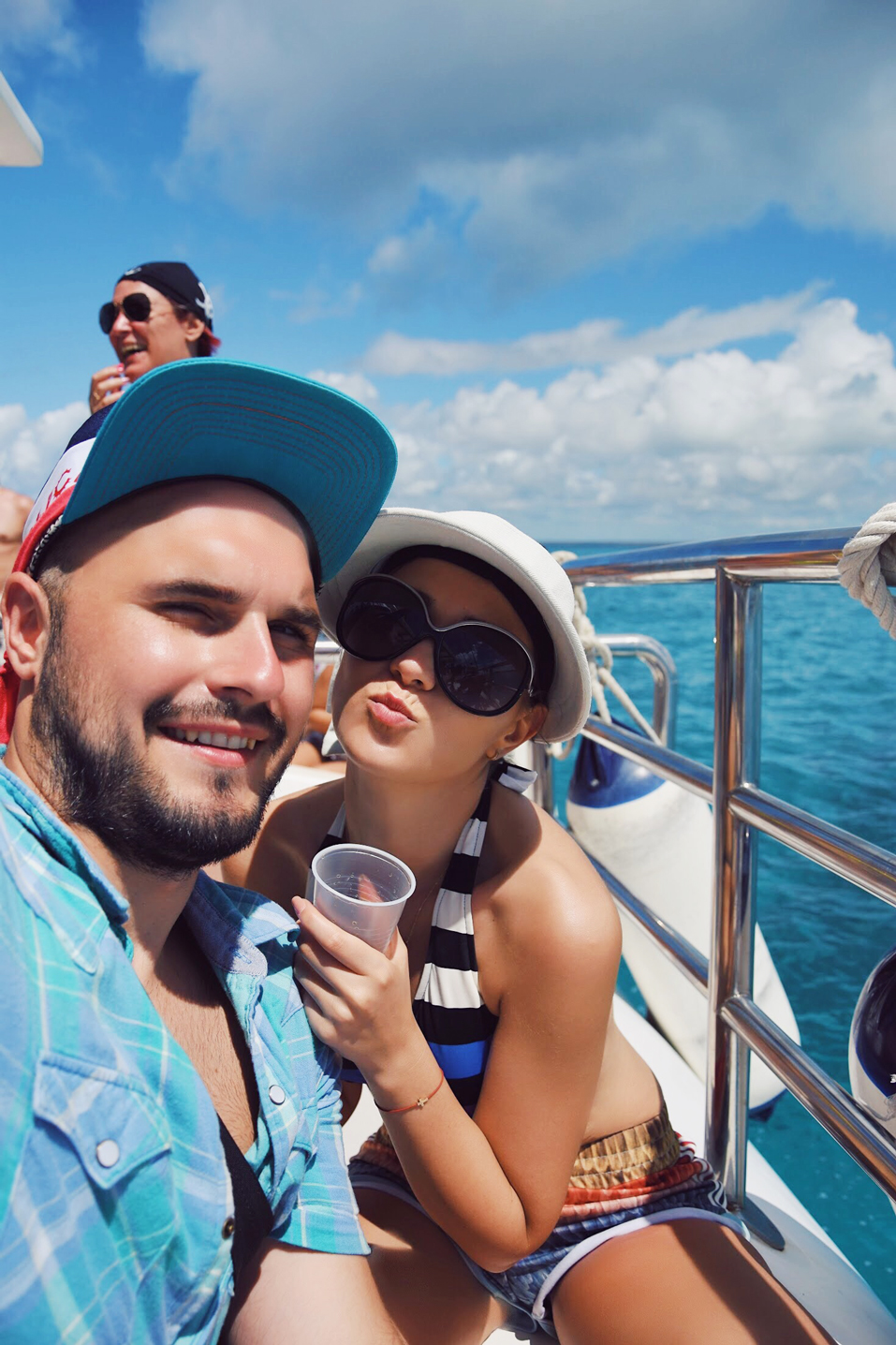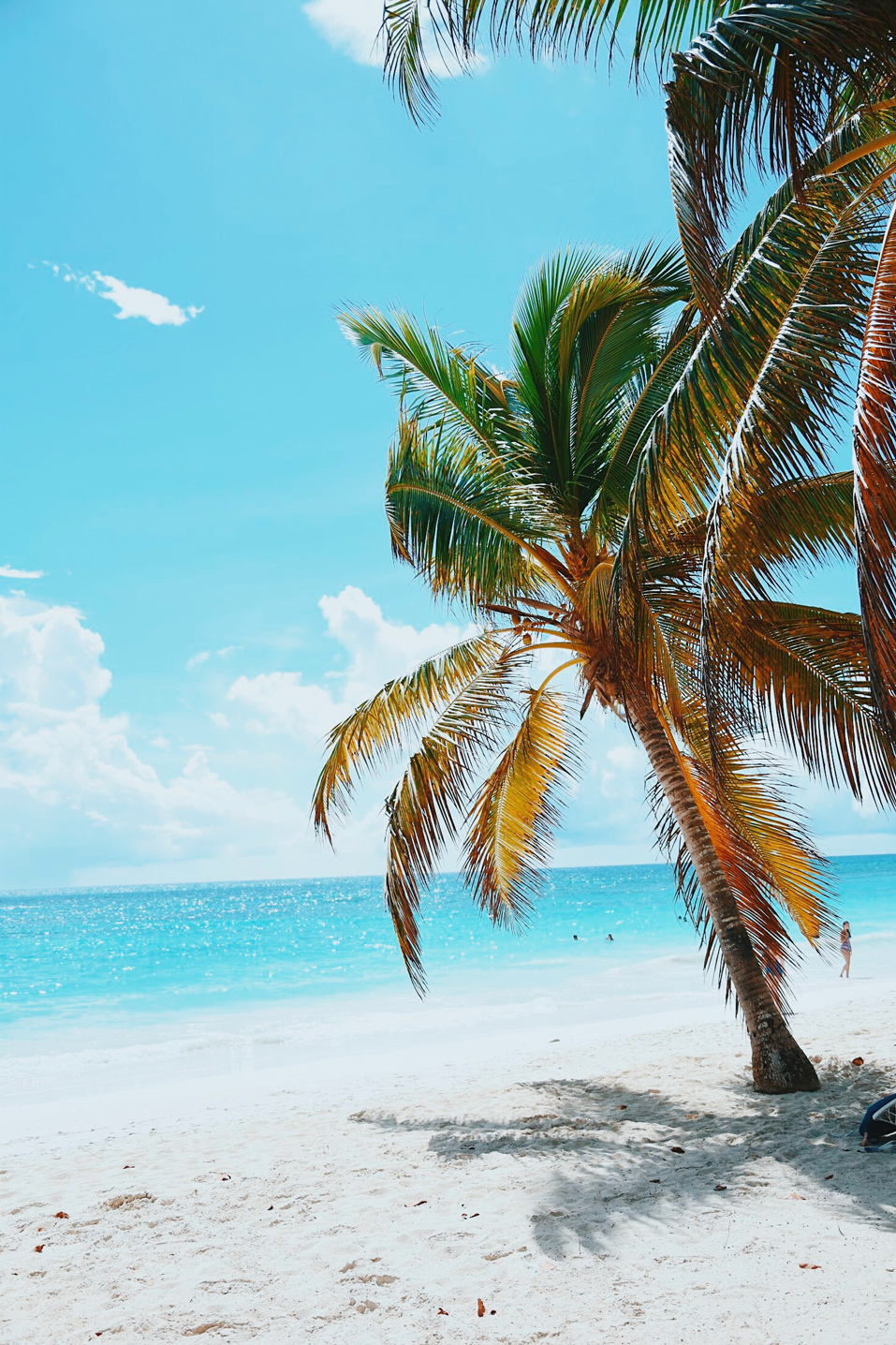 "Twenty years from now you will be more disappointed by the things you didn't do than by the ones you did do. So throw off the bowlines. Sail away from the safe harbor. Catch the trade winds in your sails.
Explore. Dream. Discover."
– Mark Twain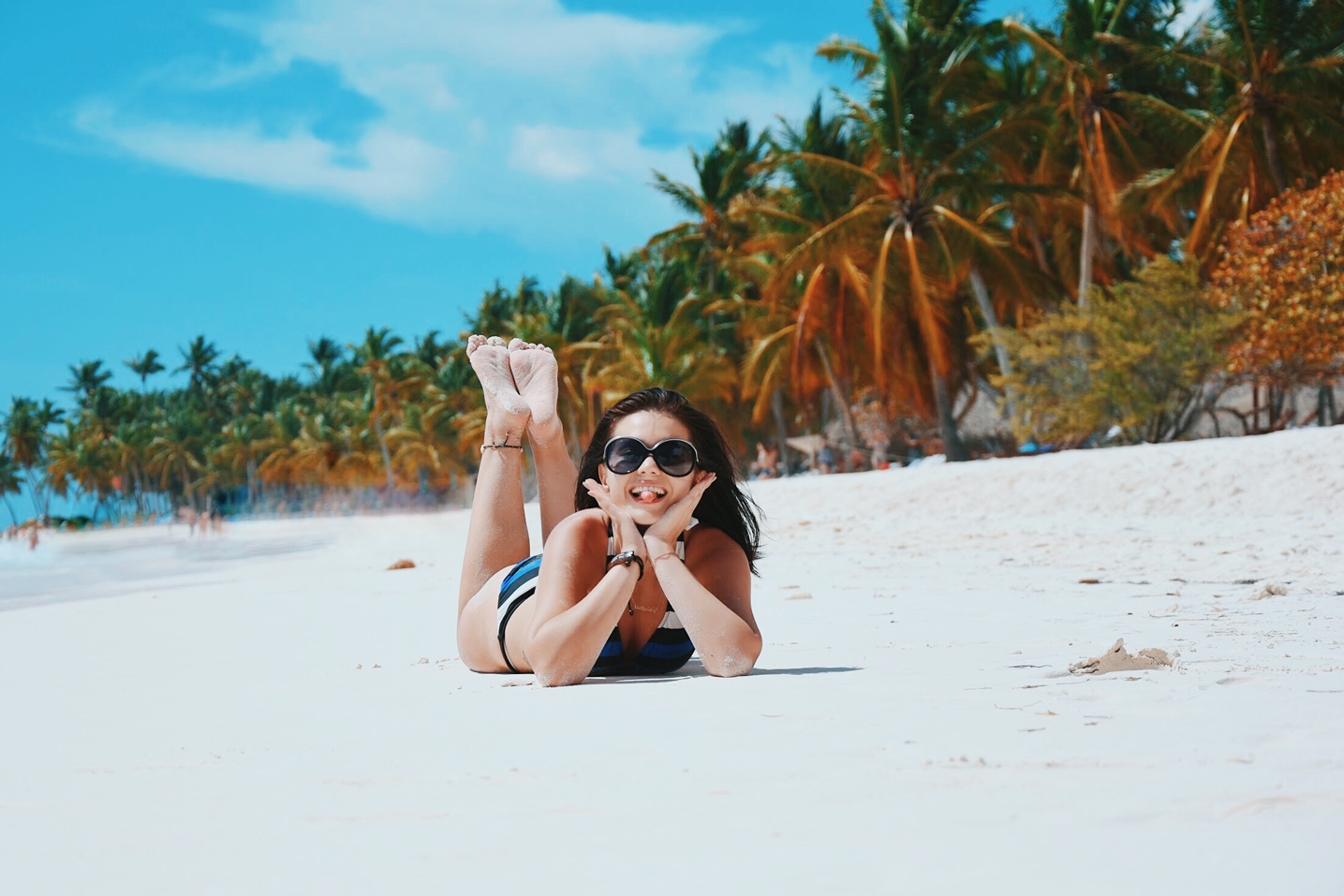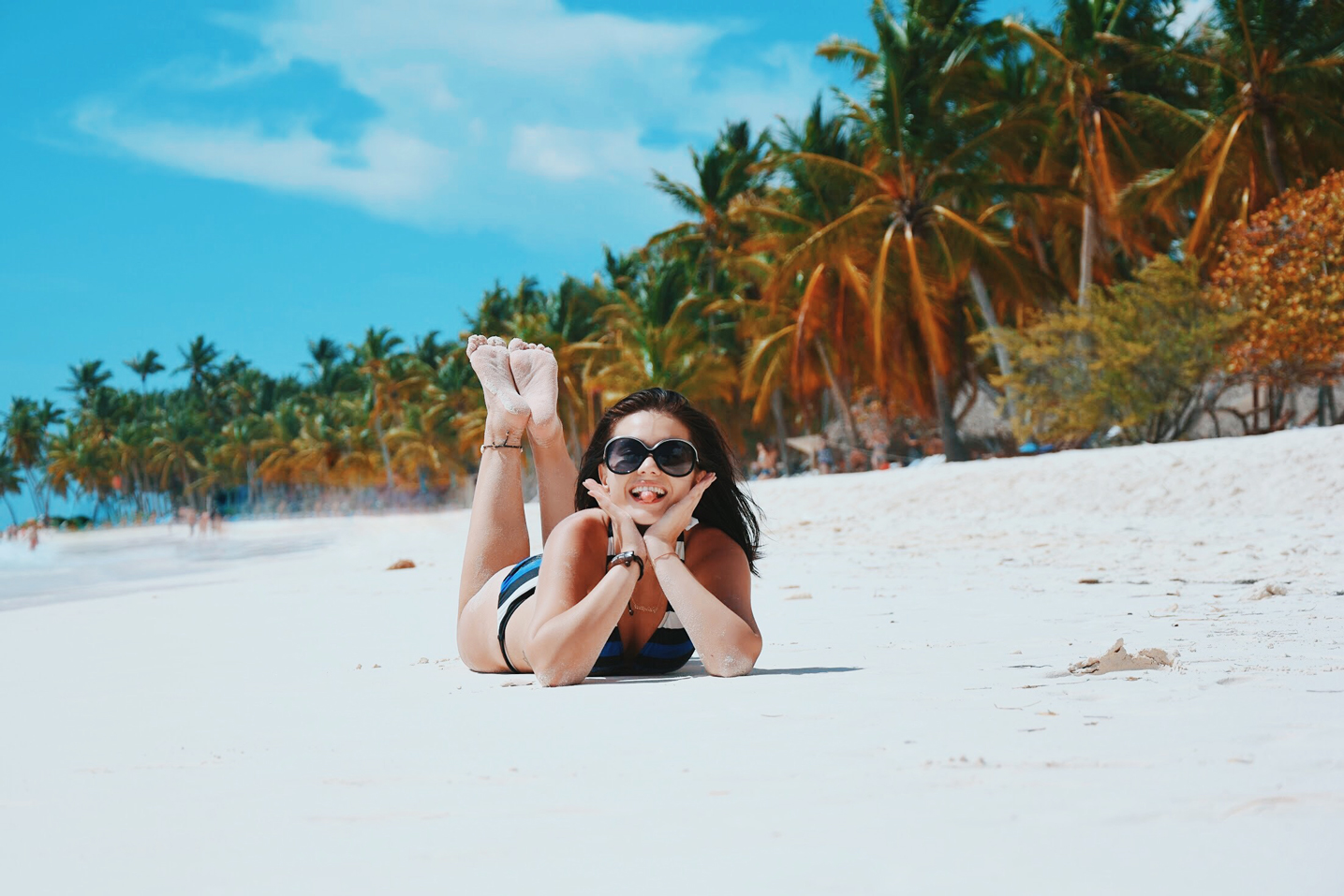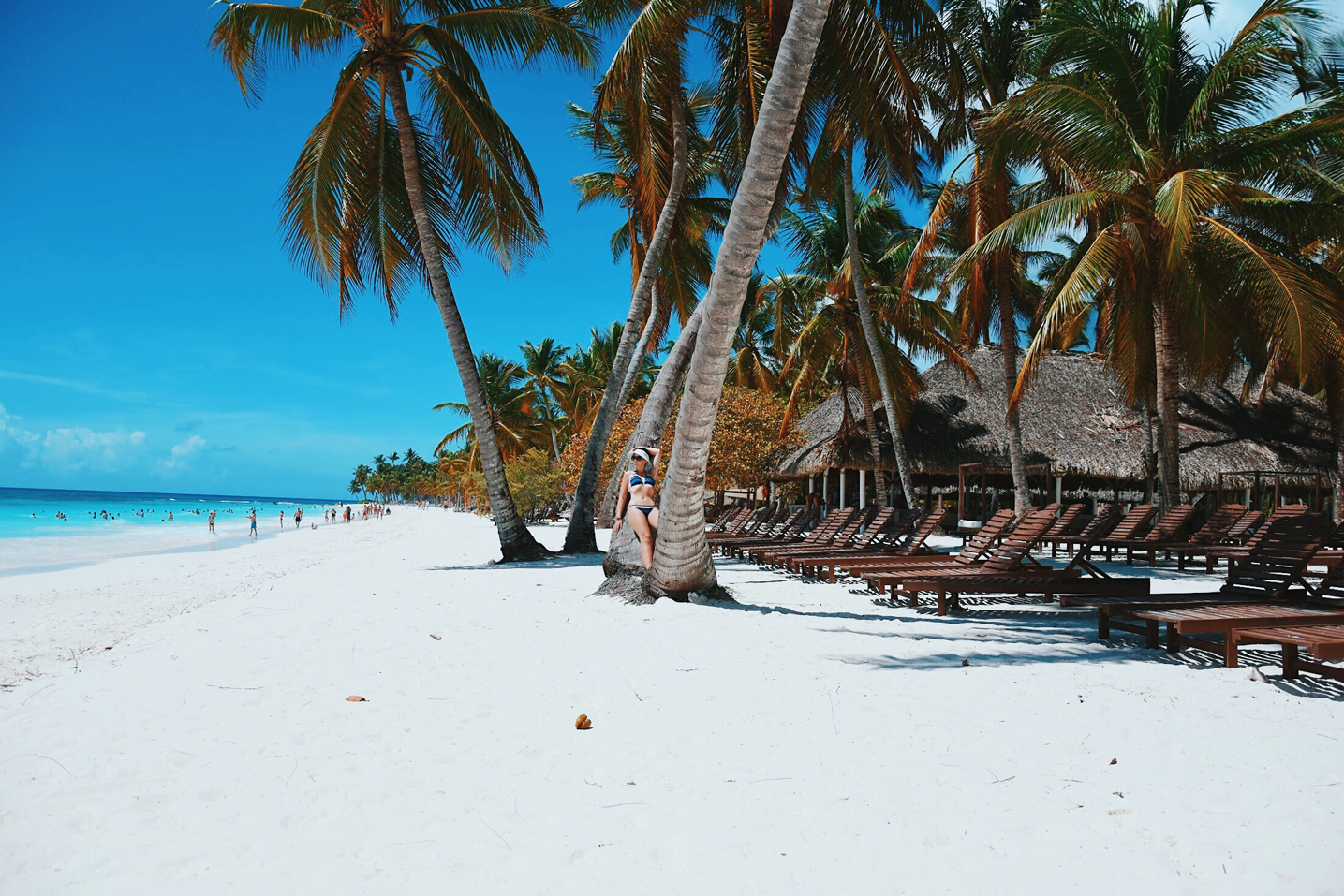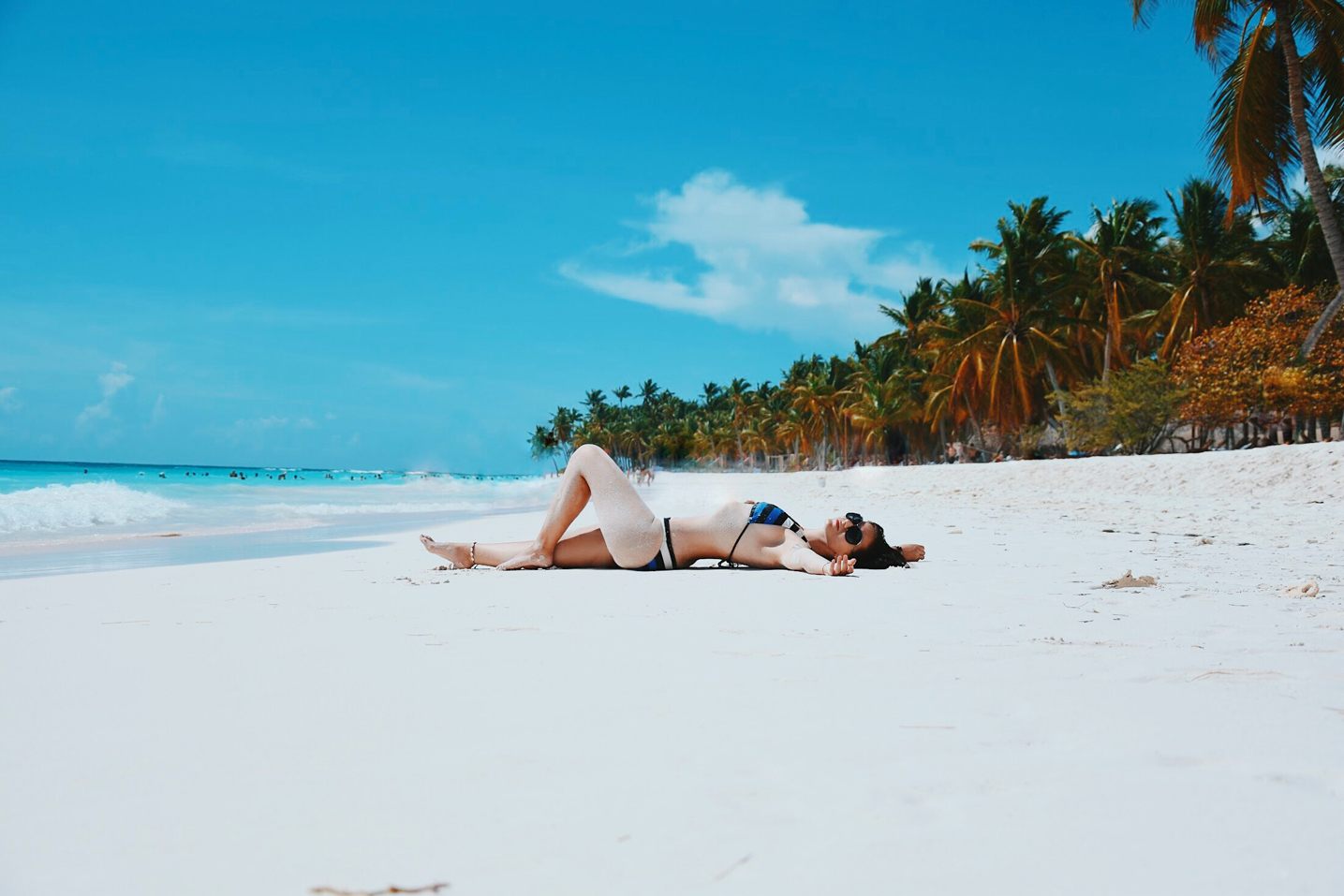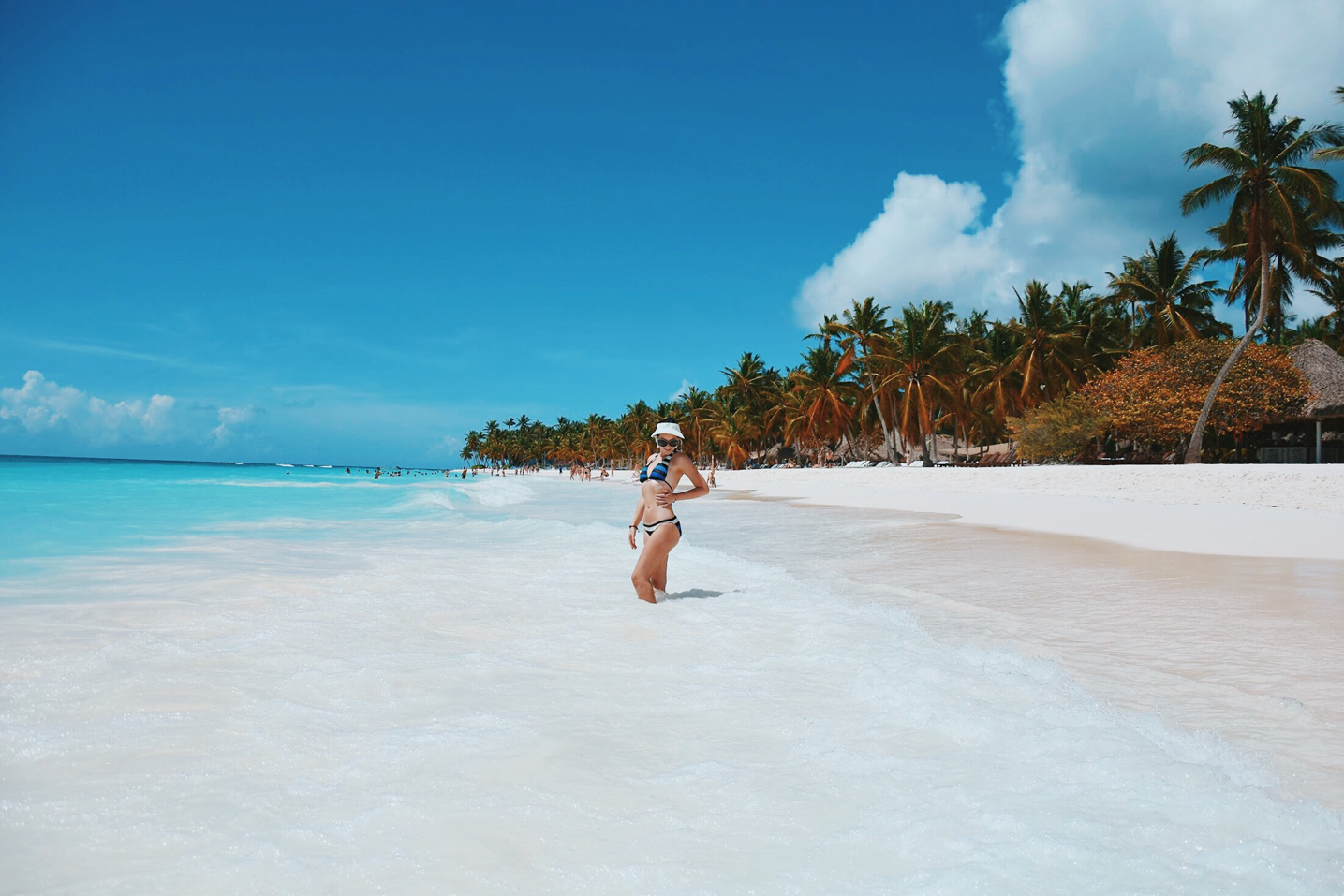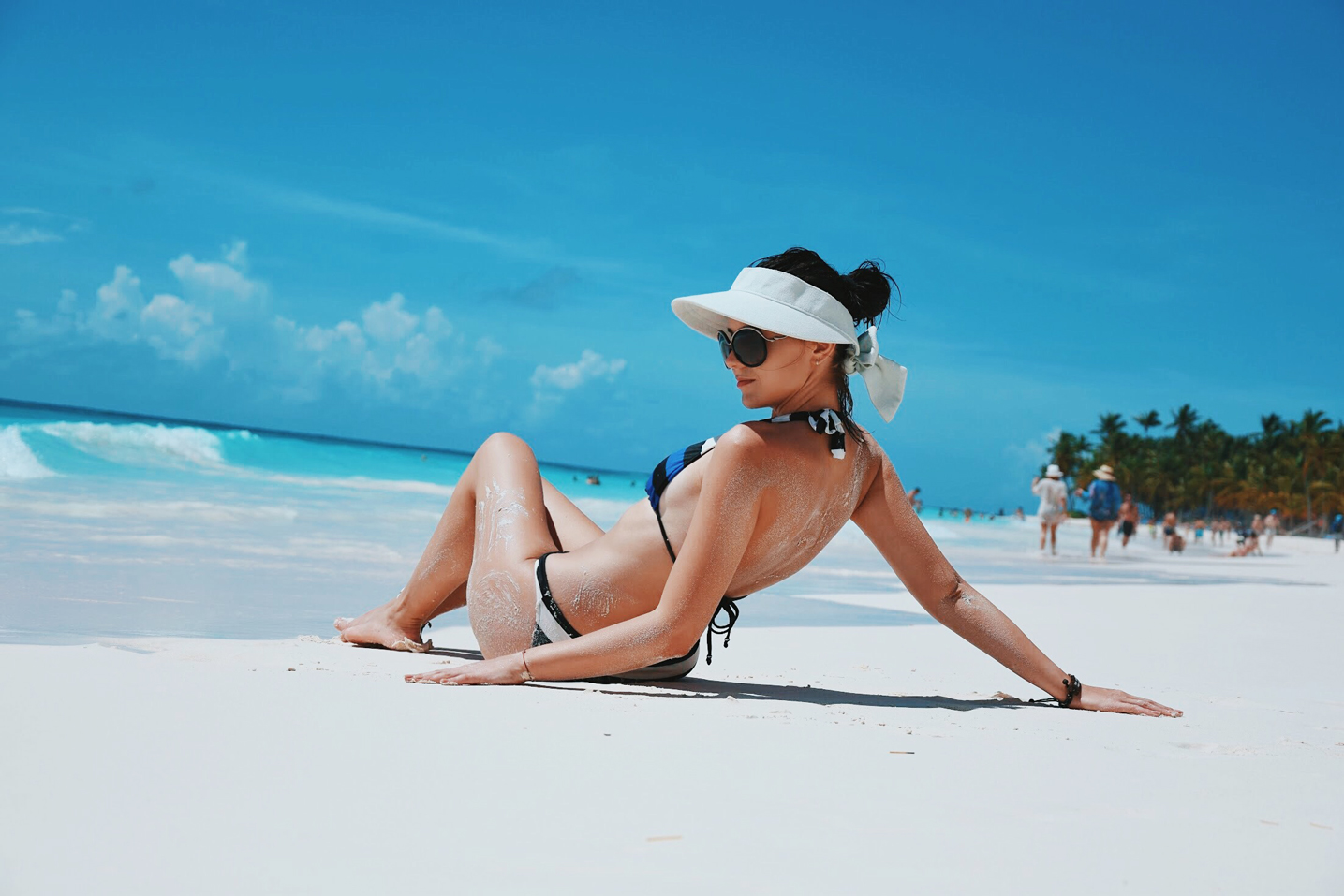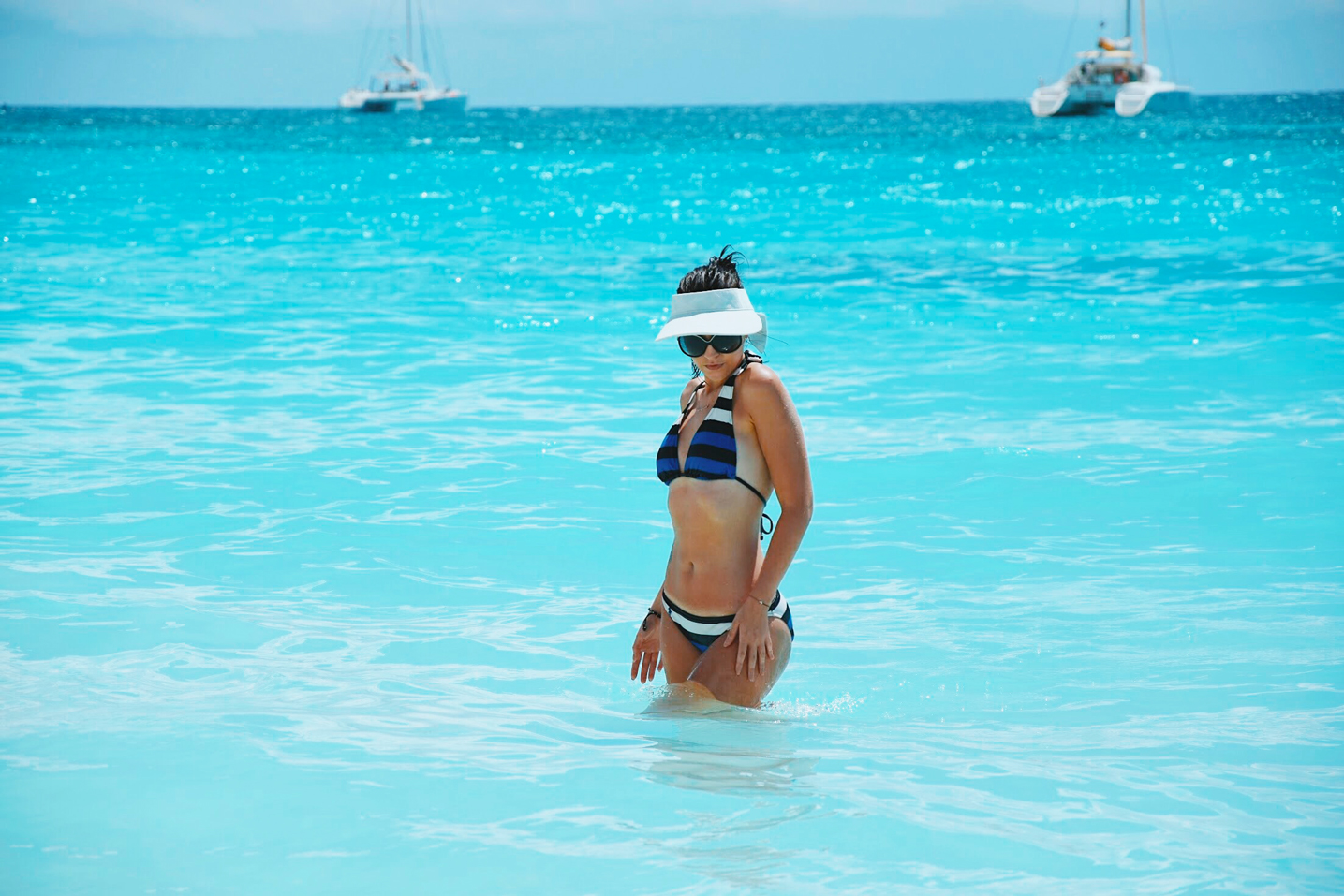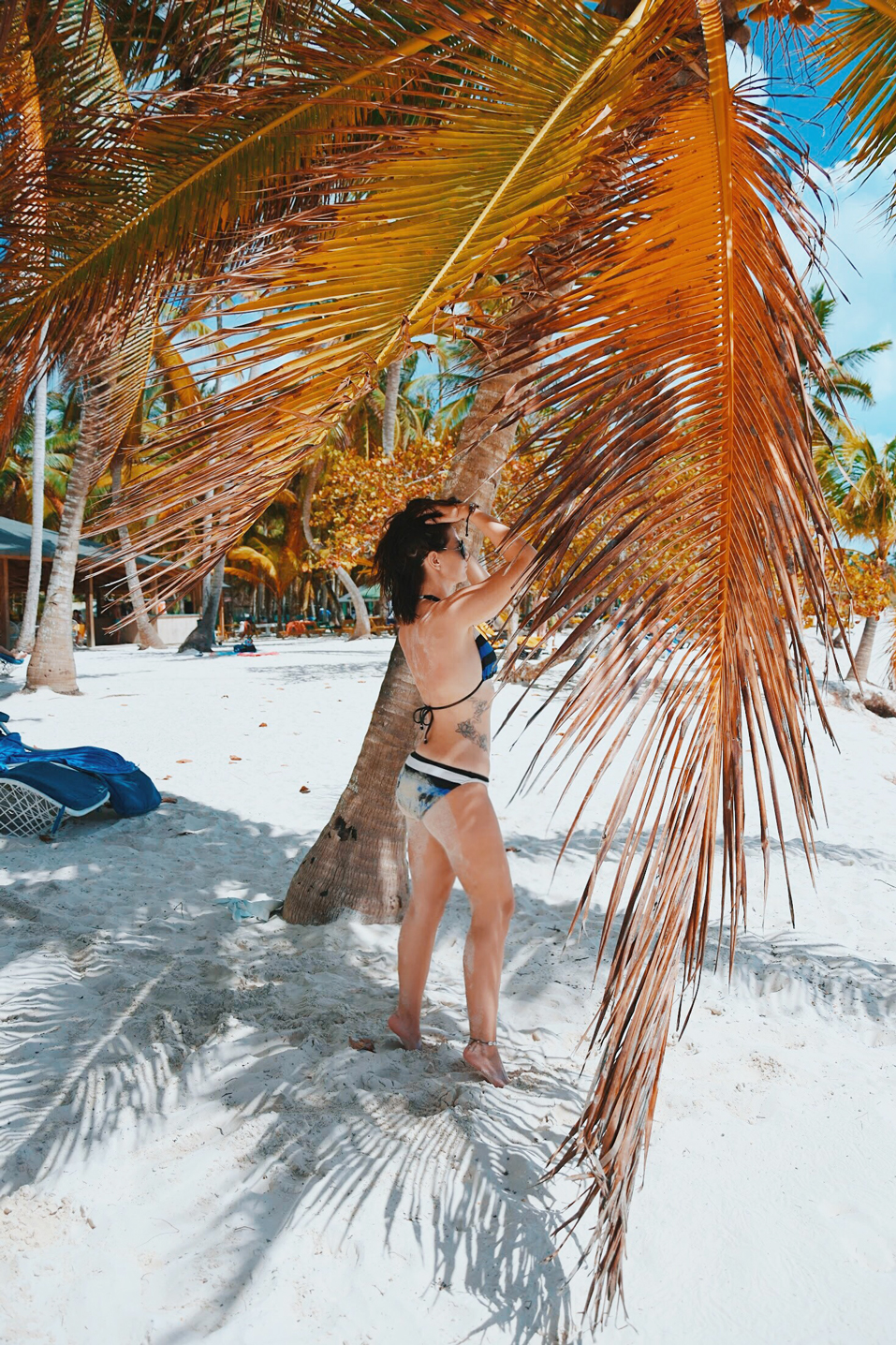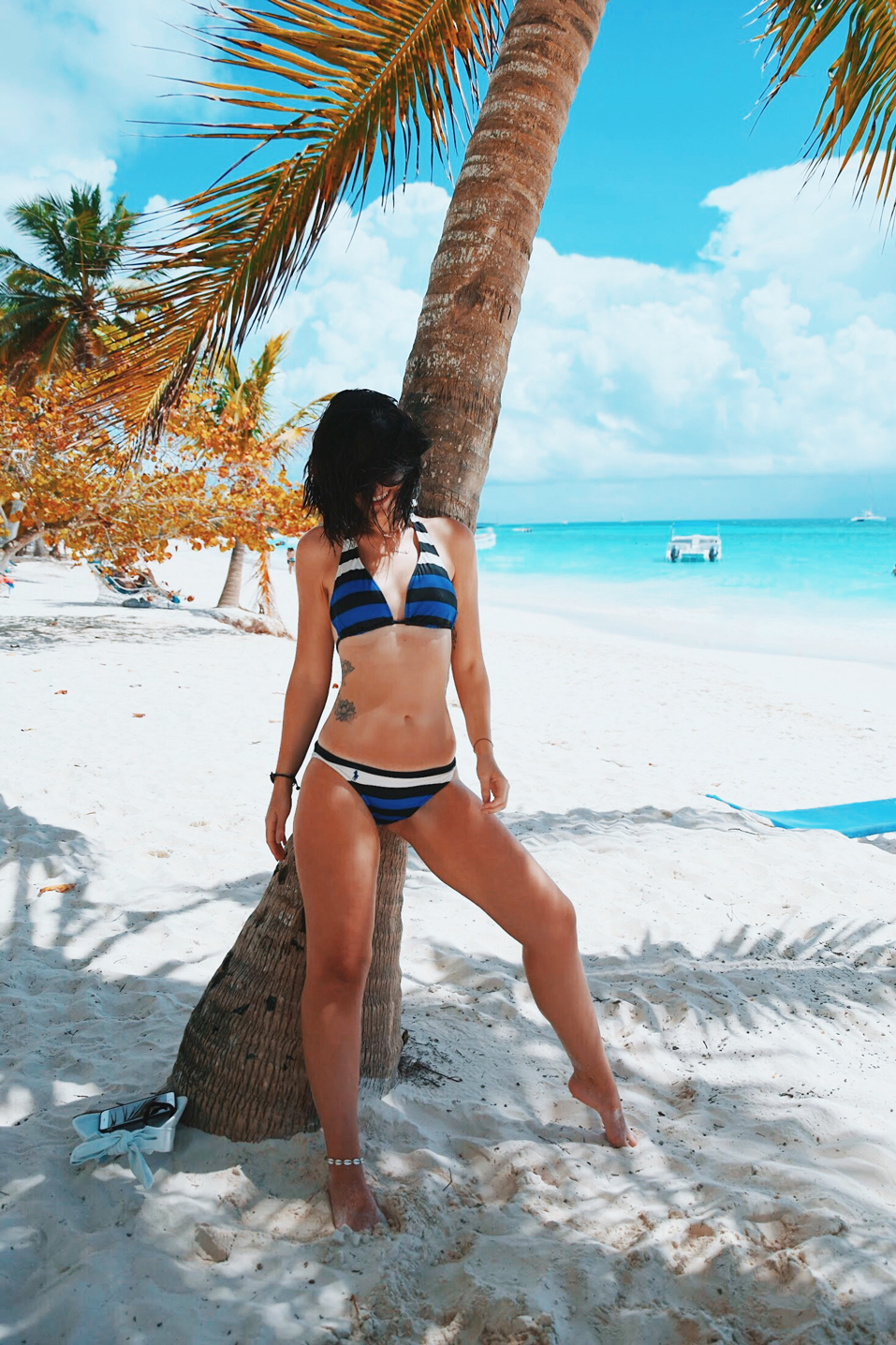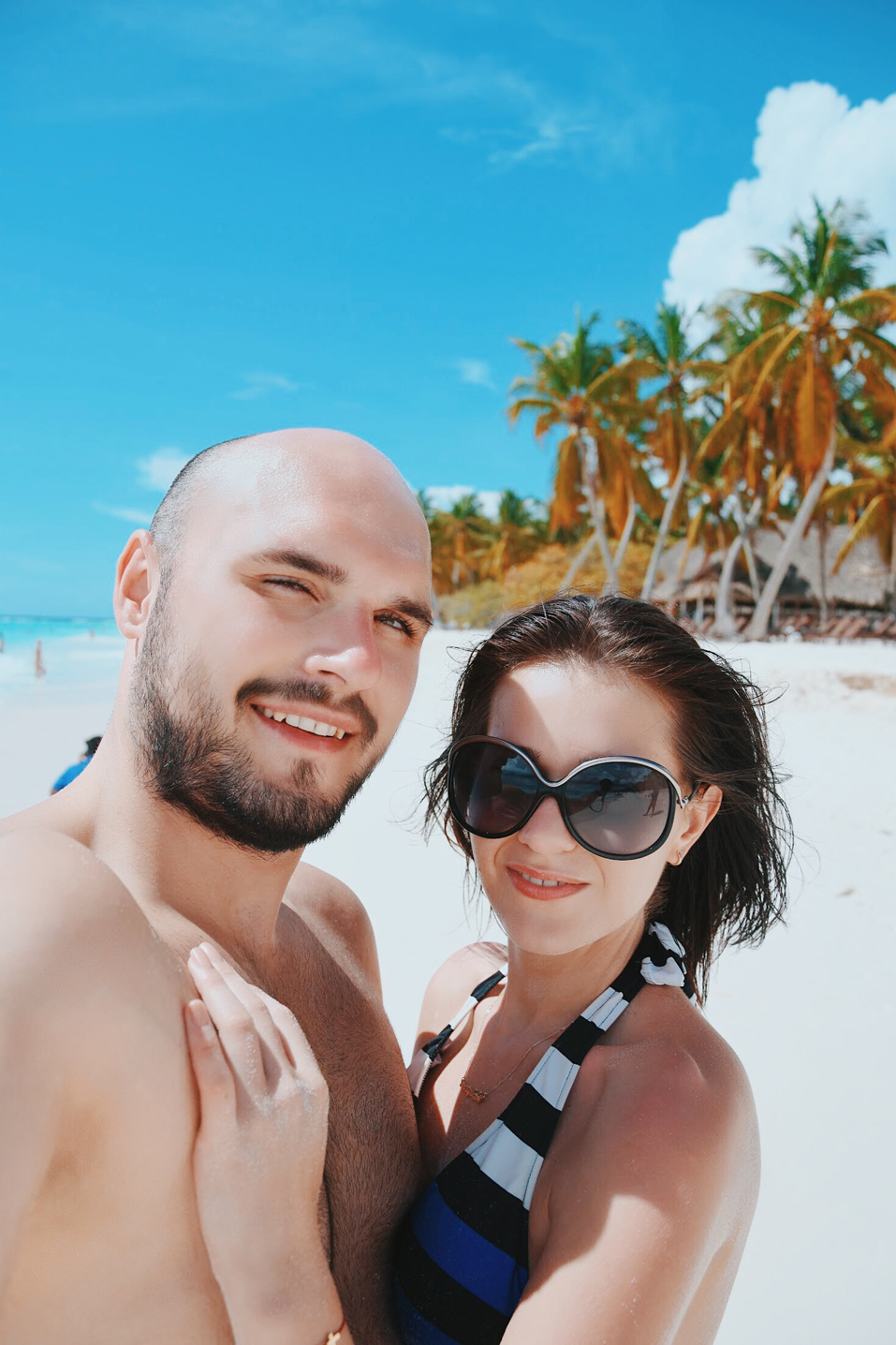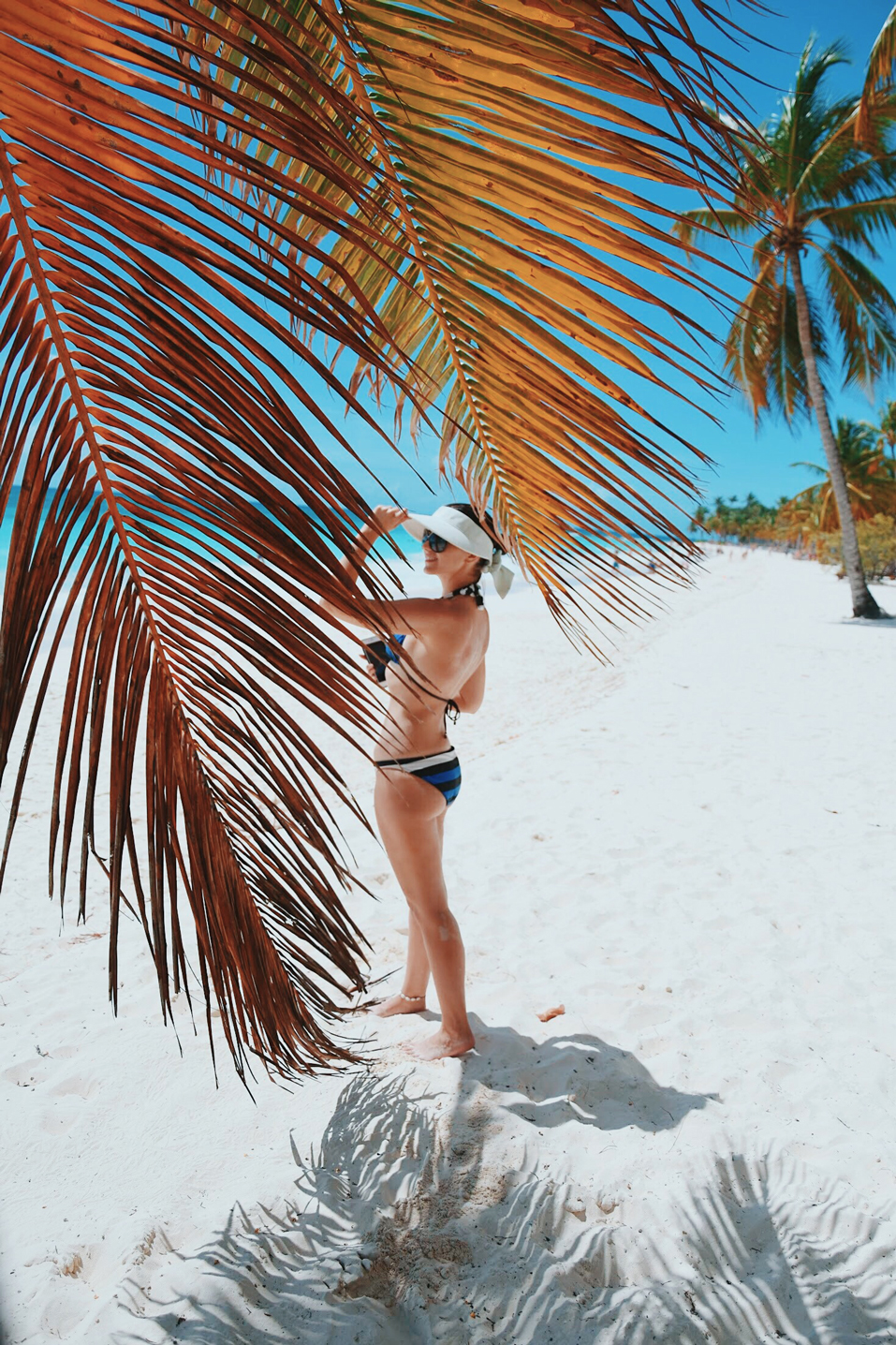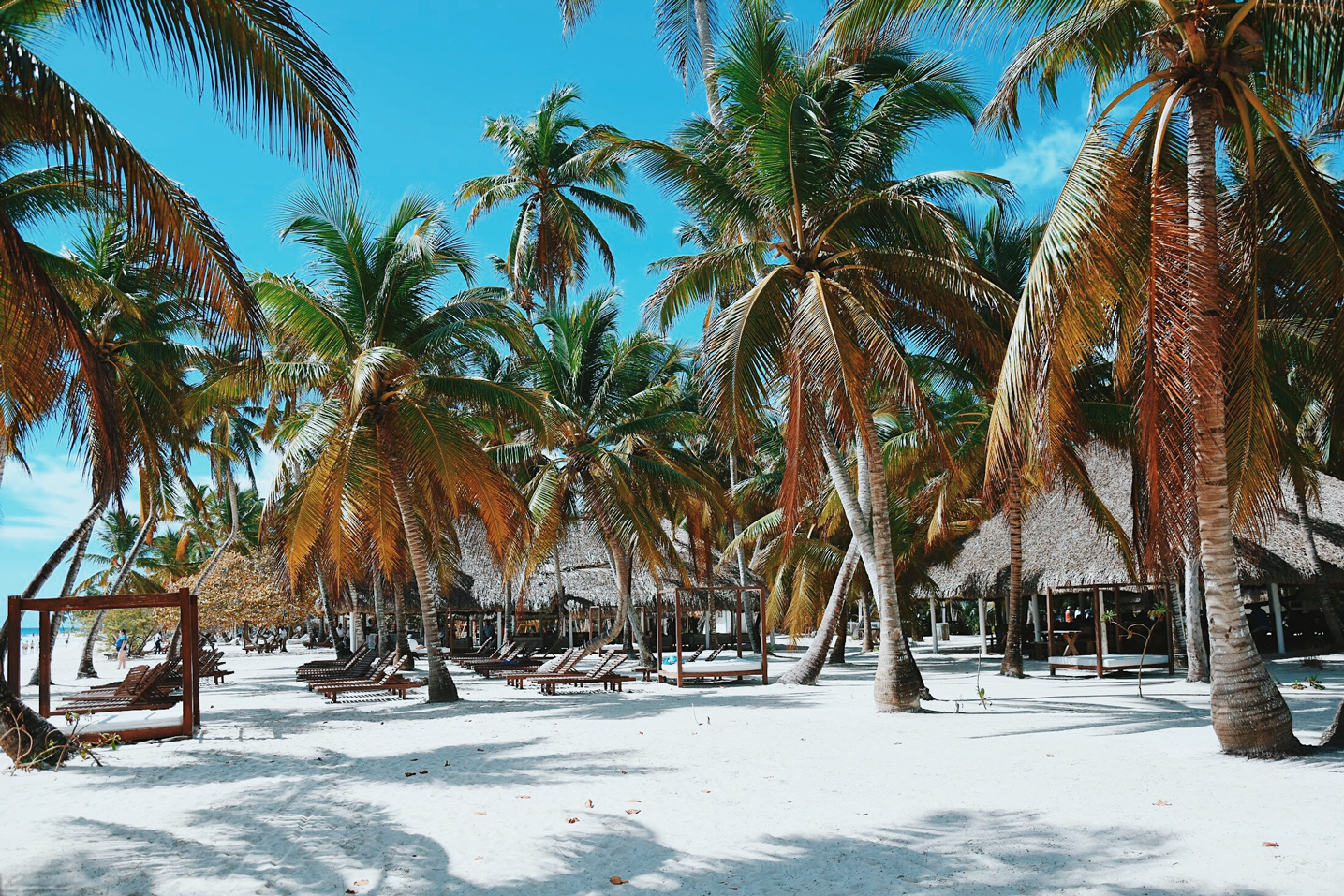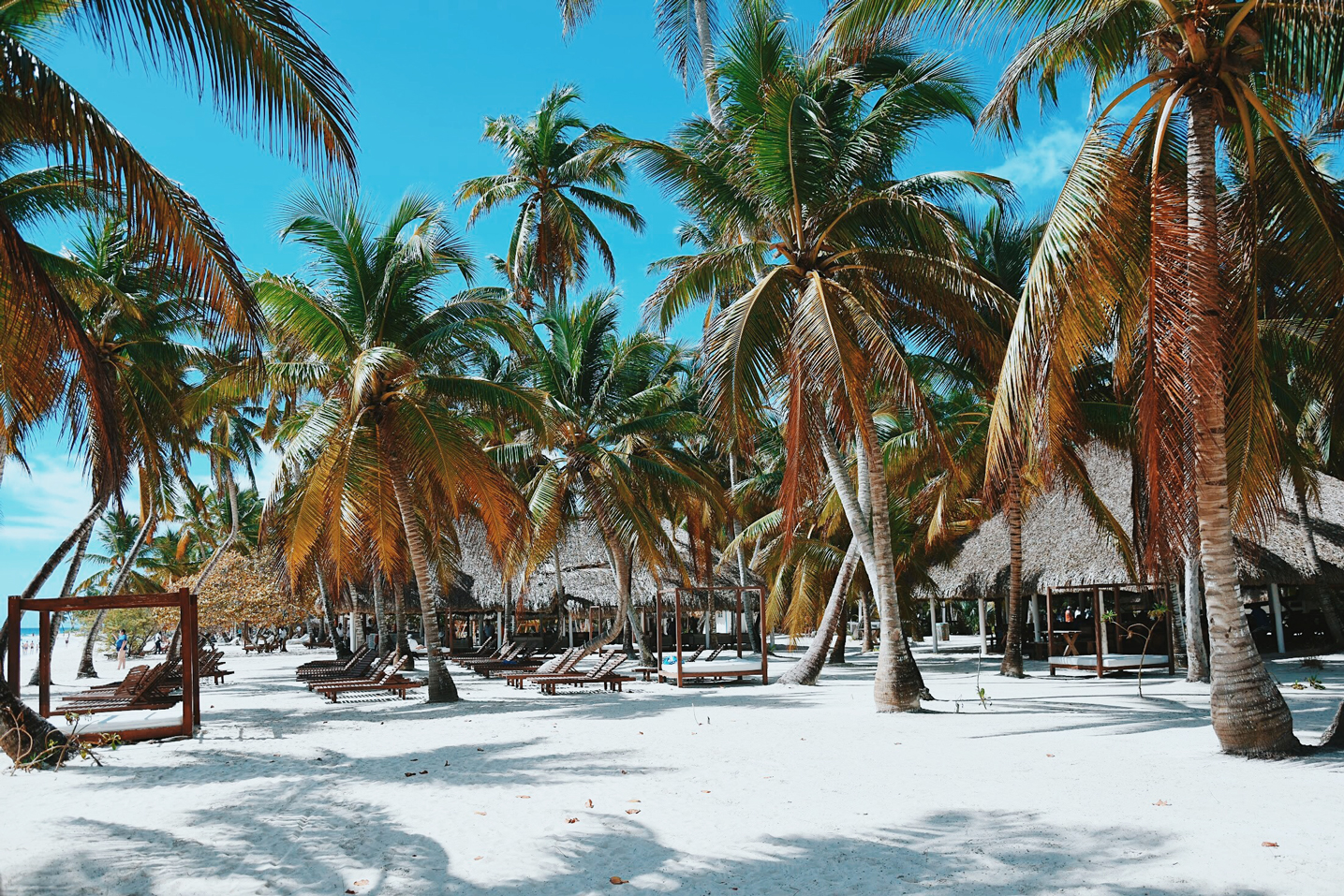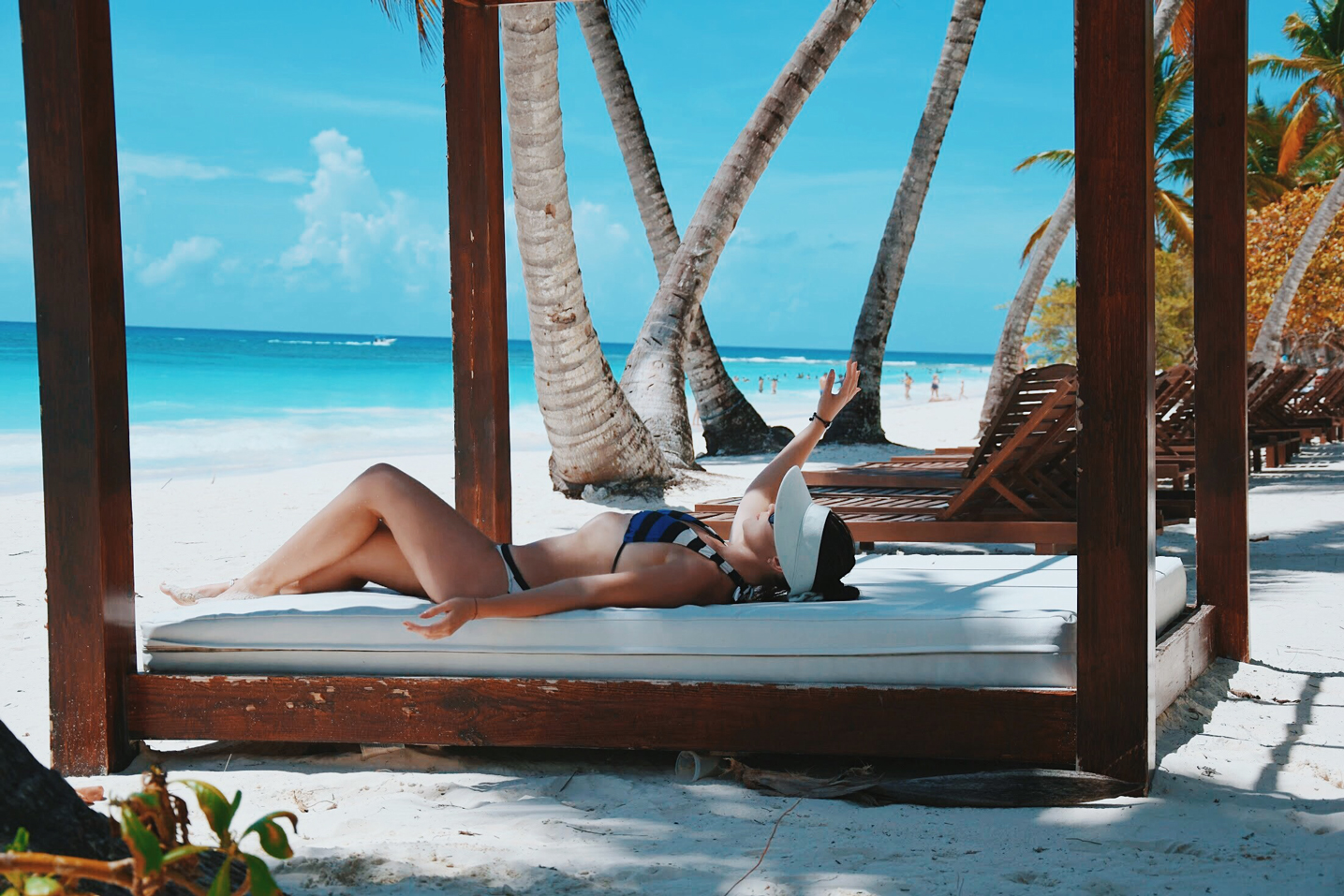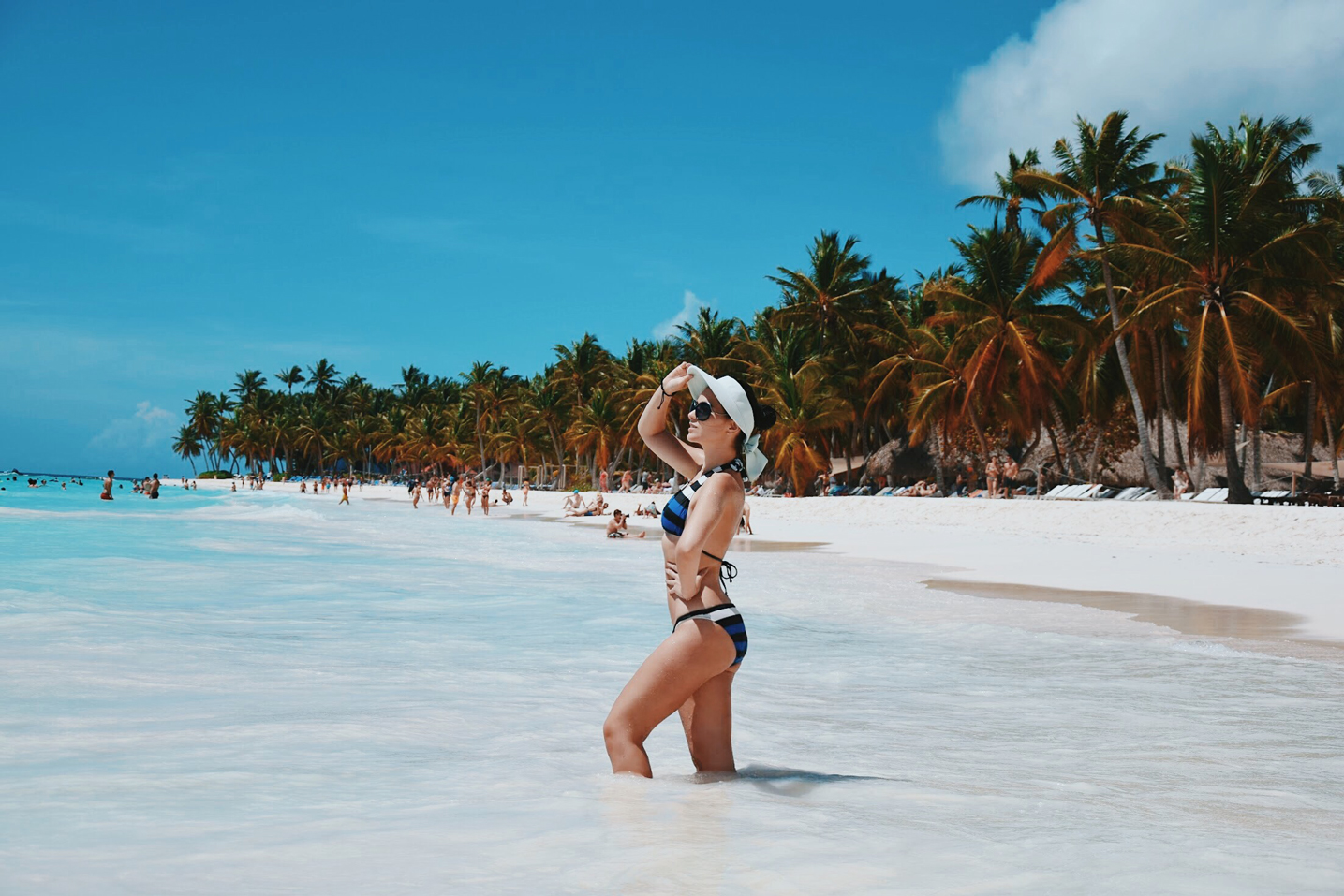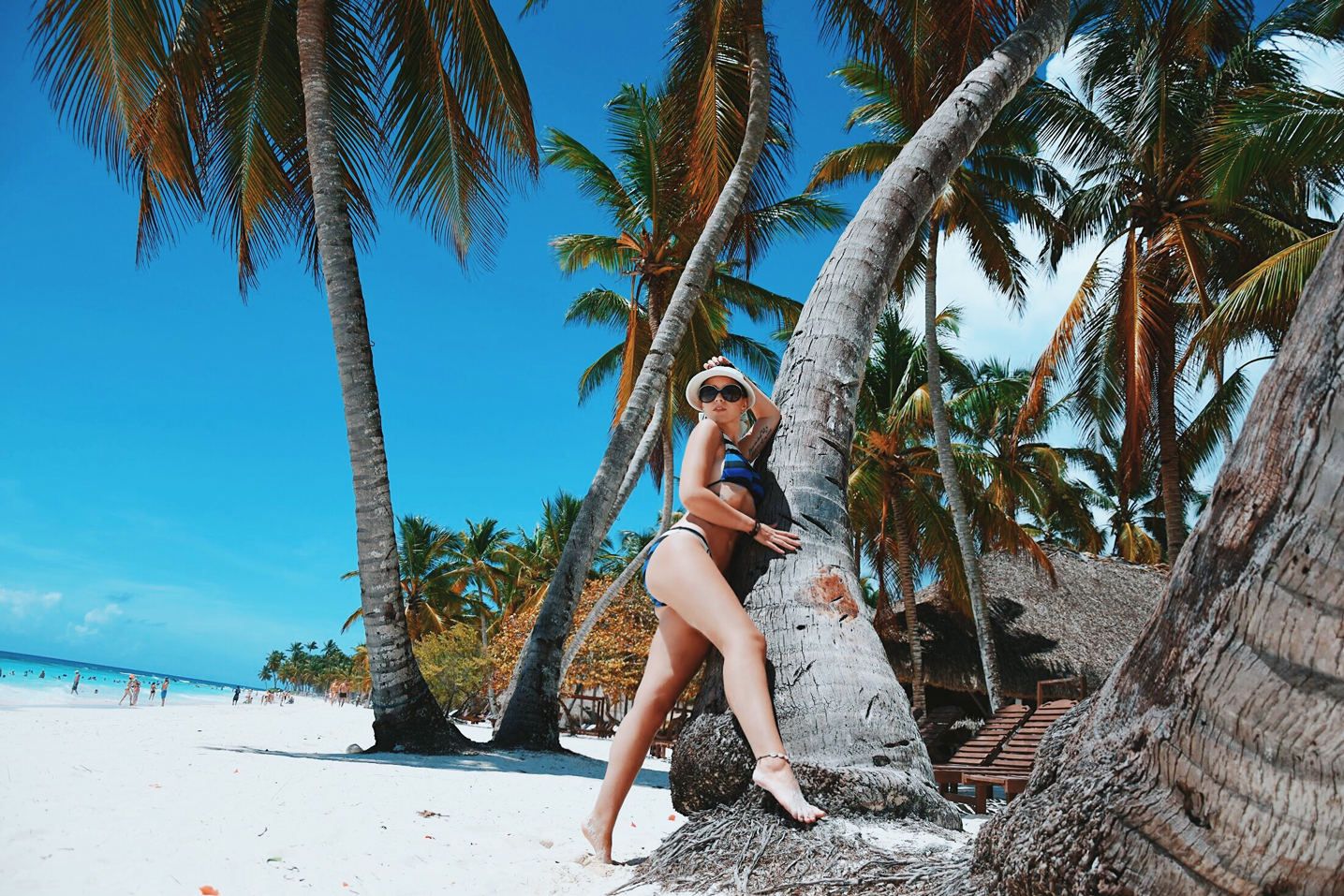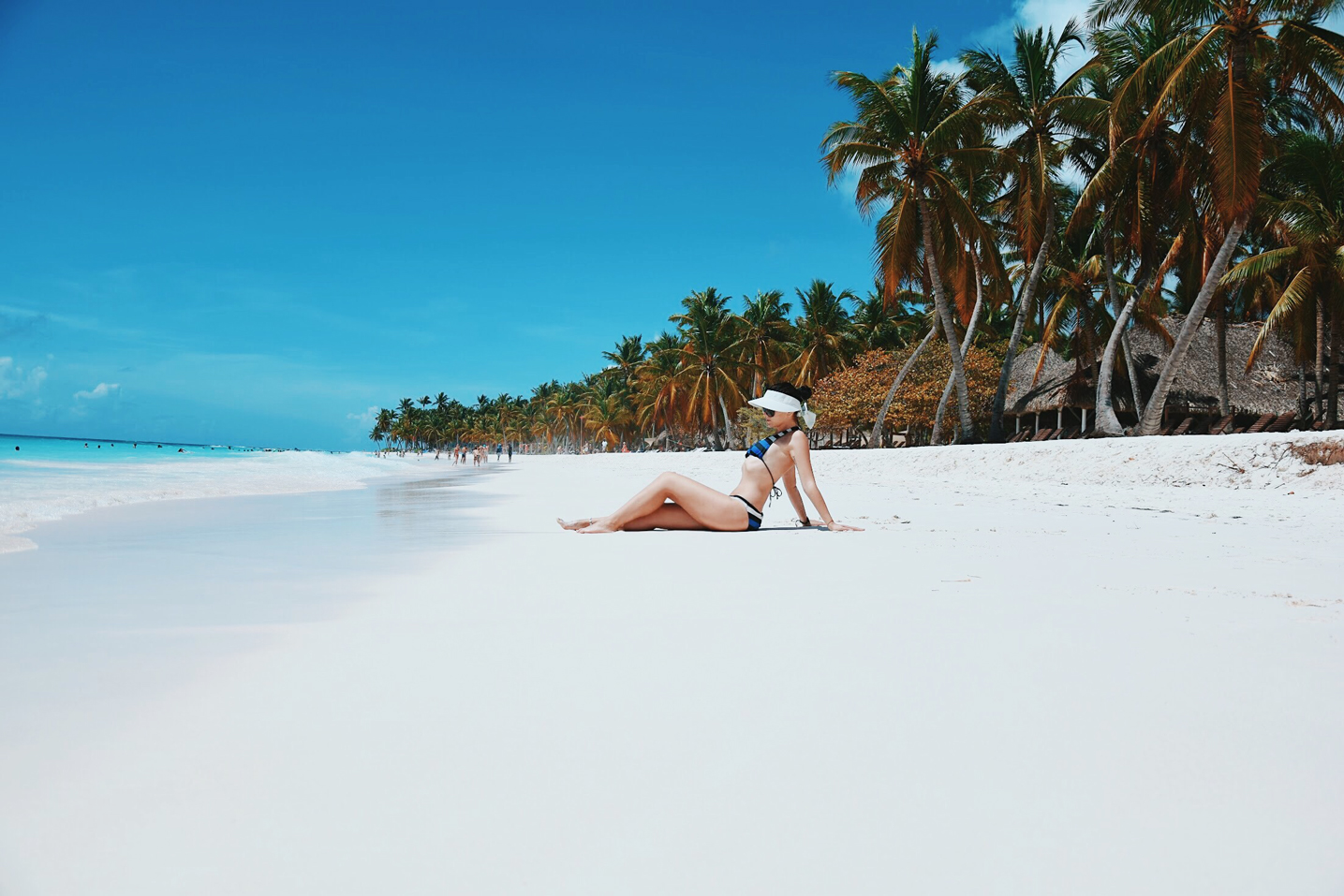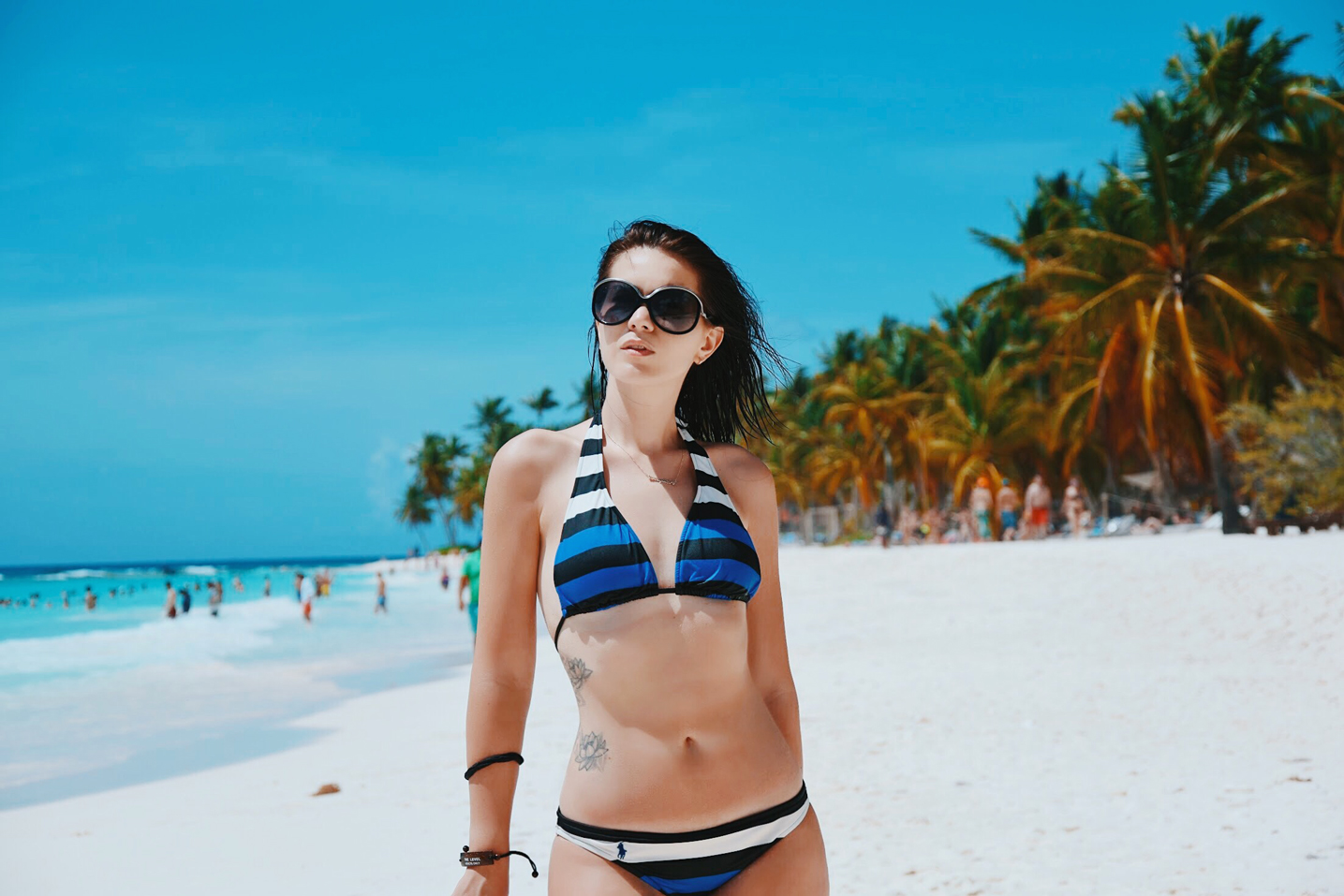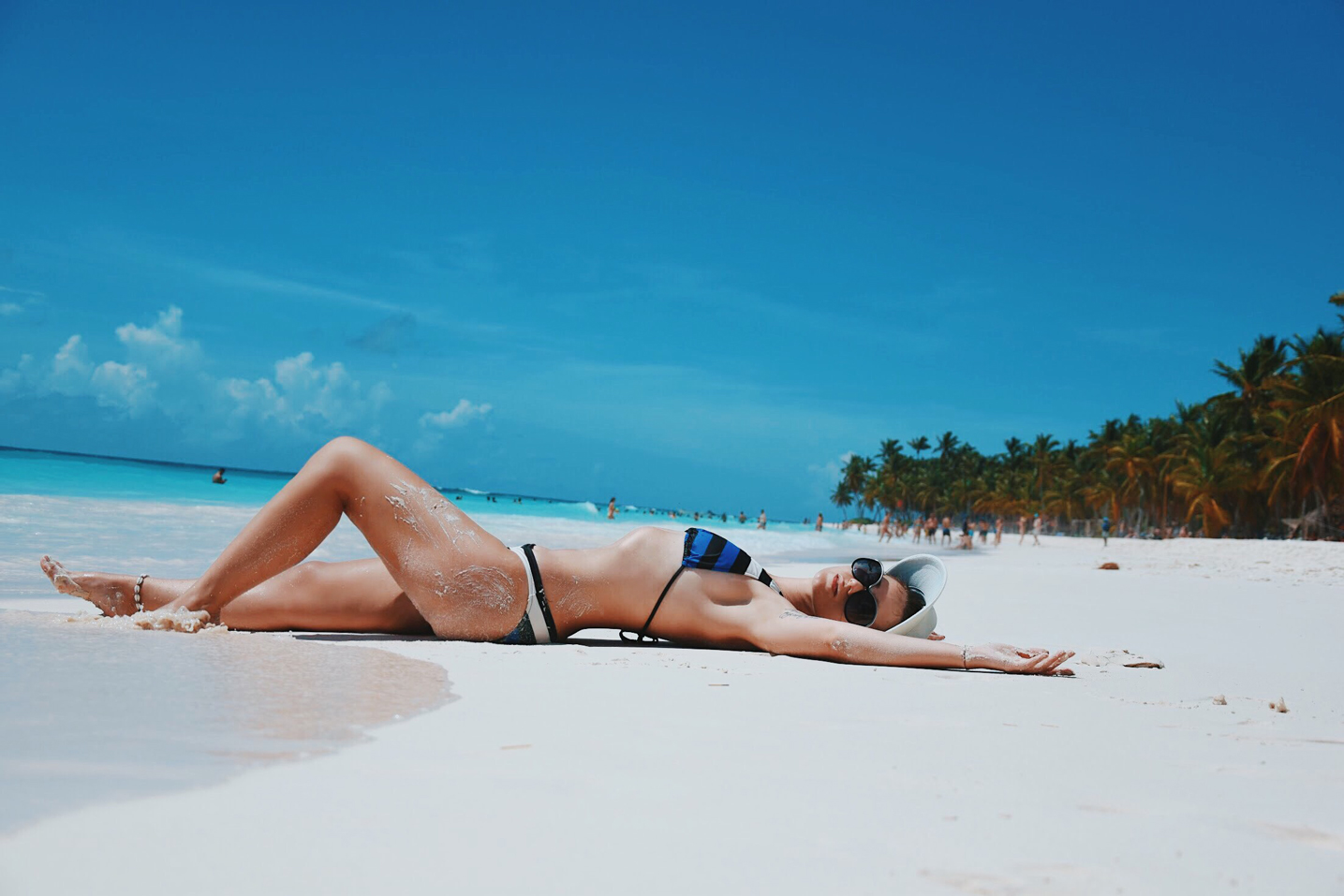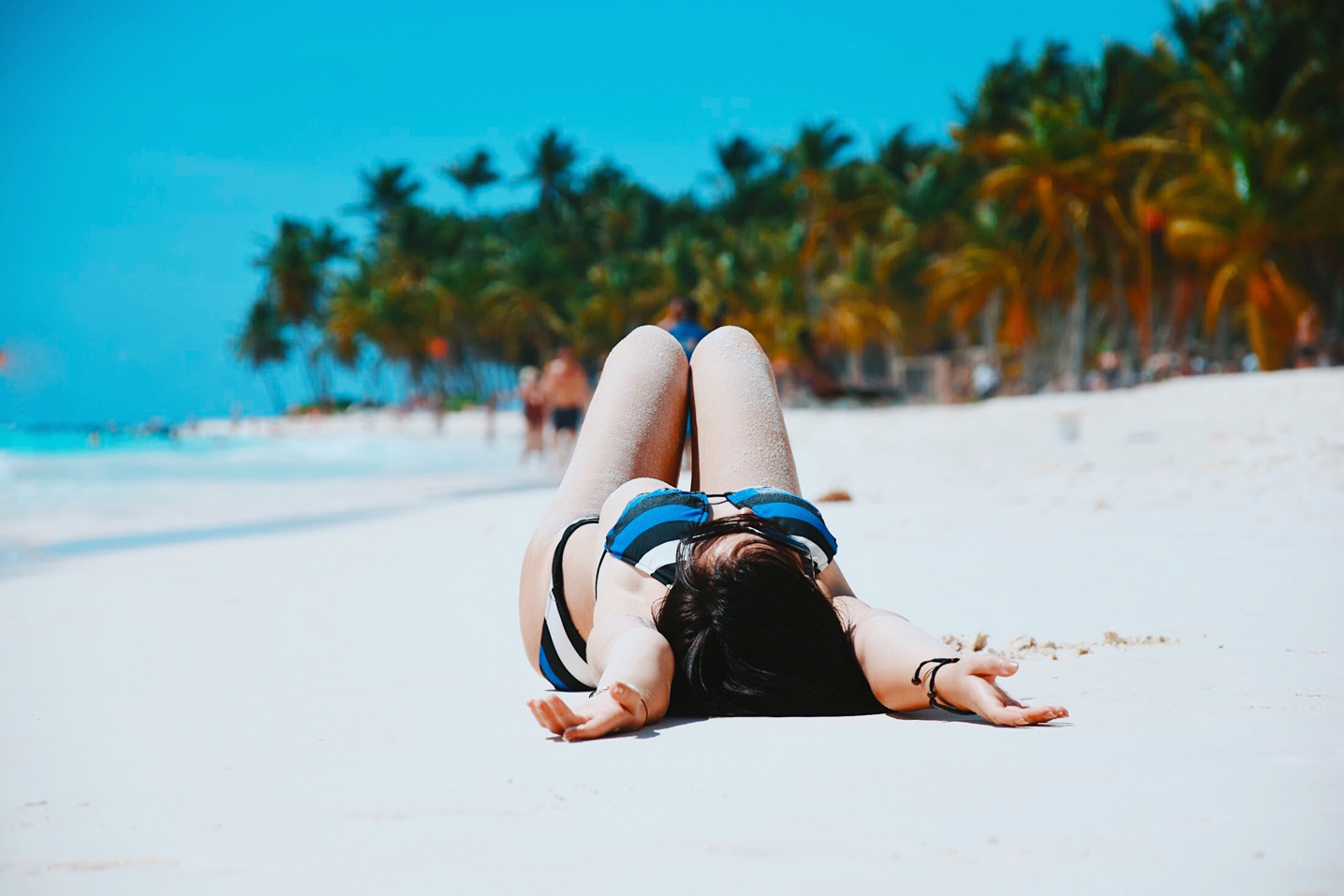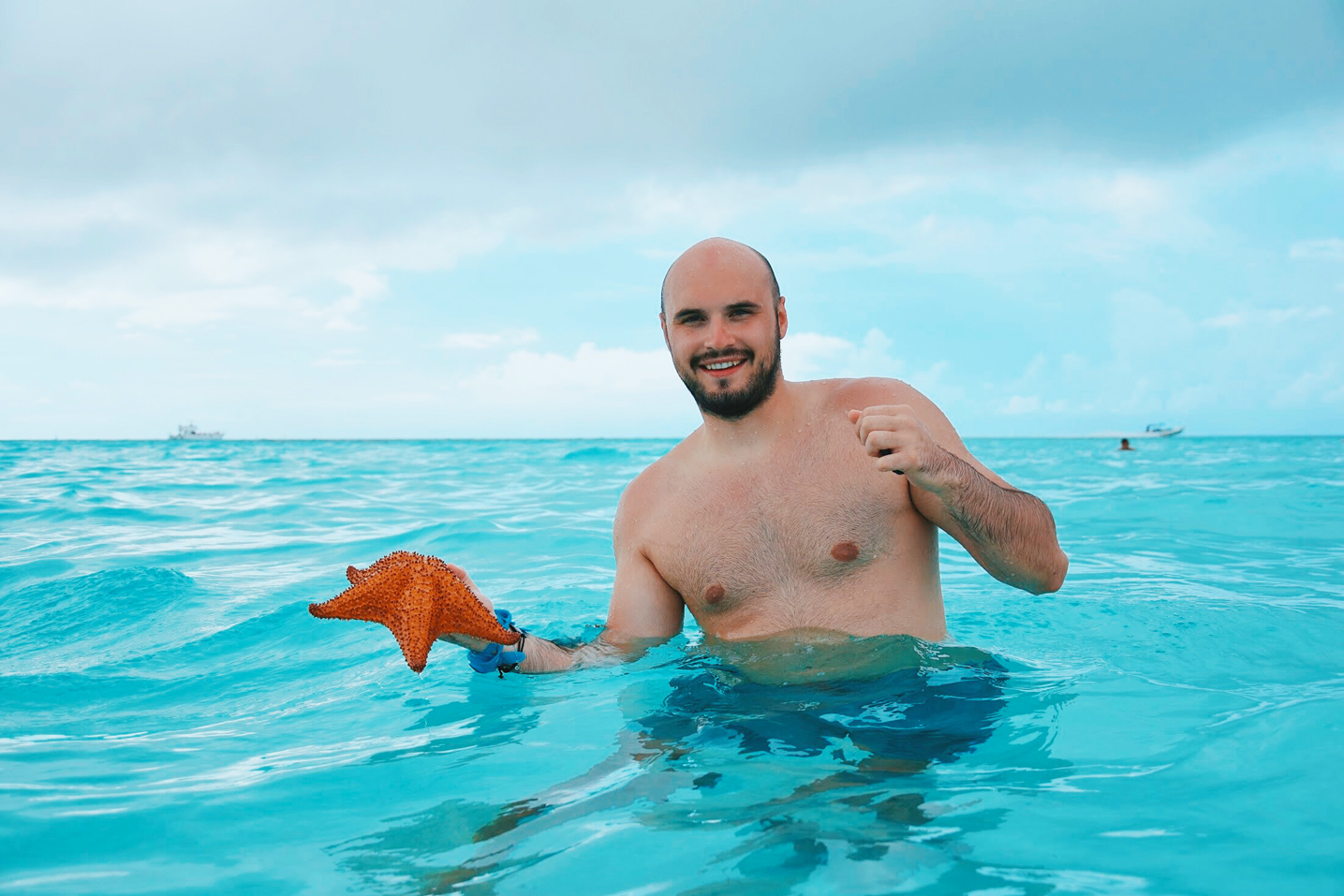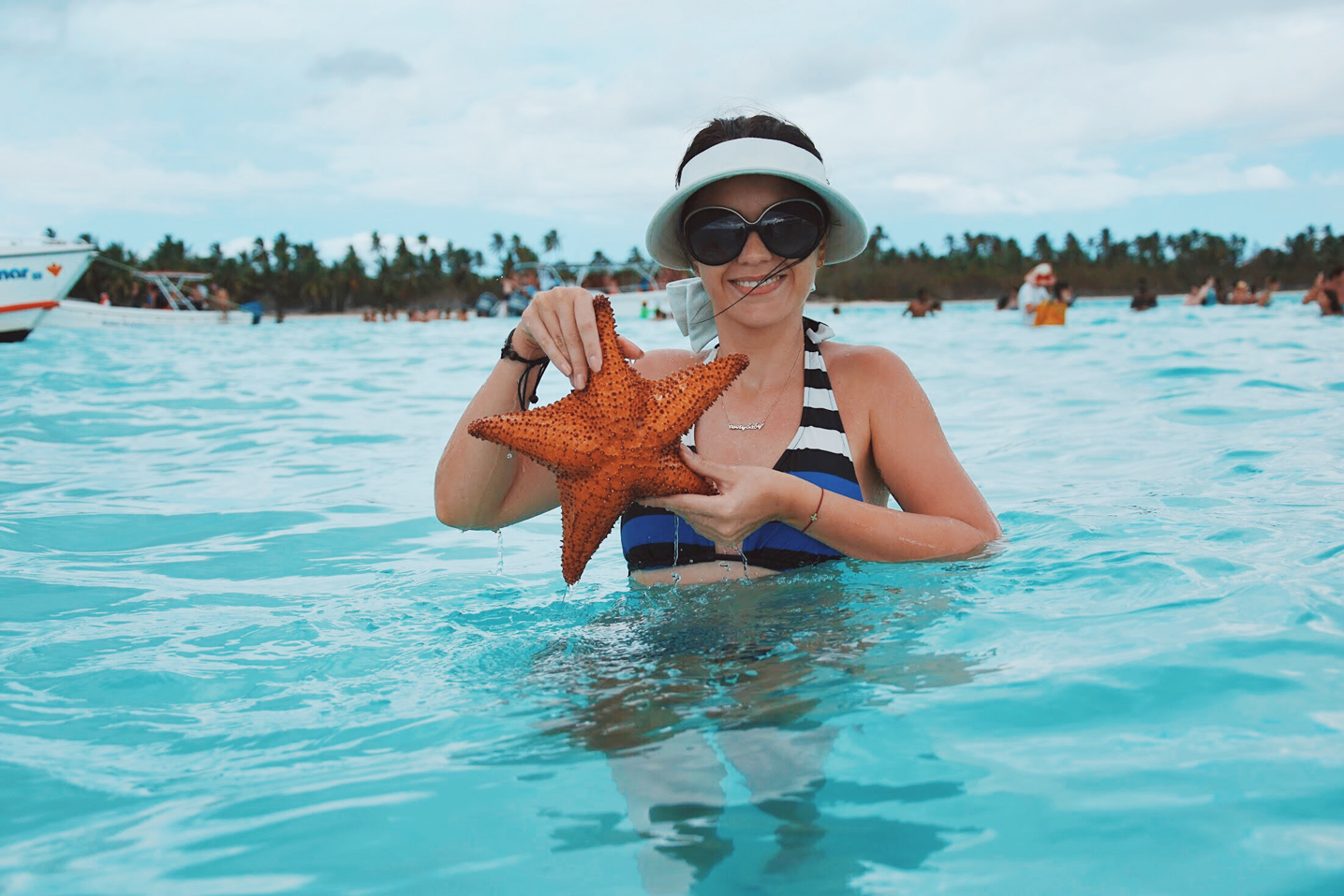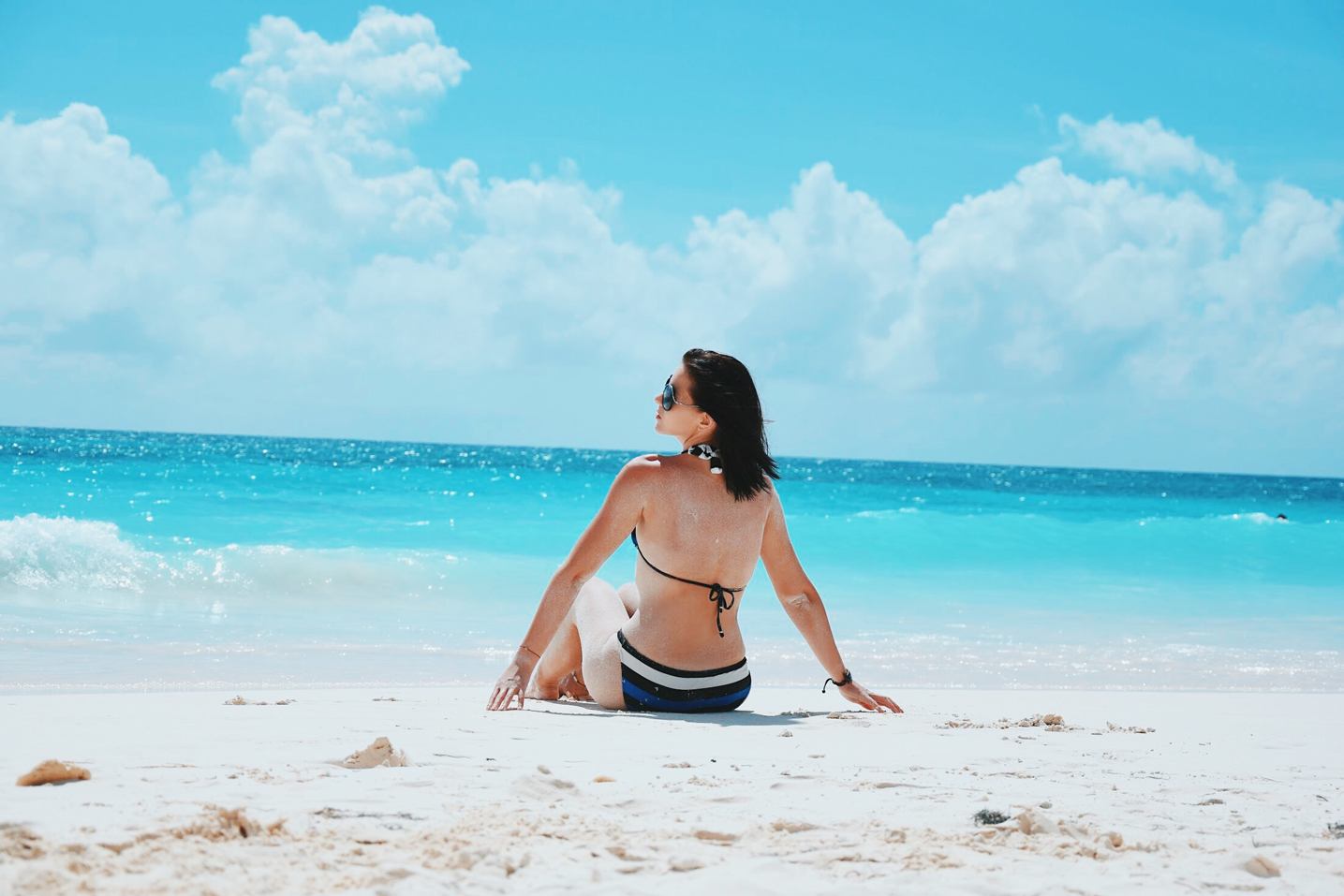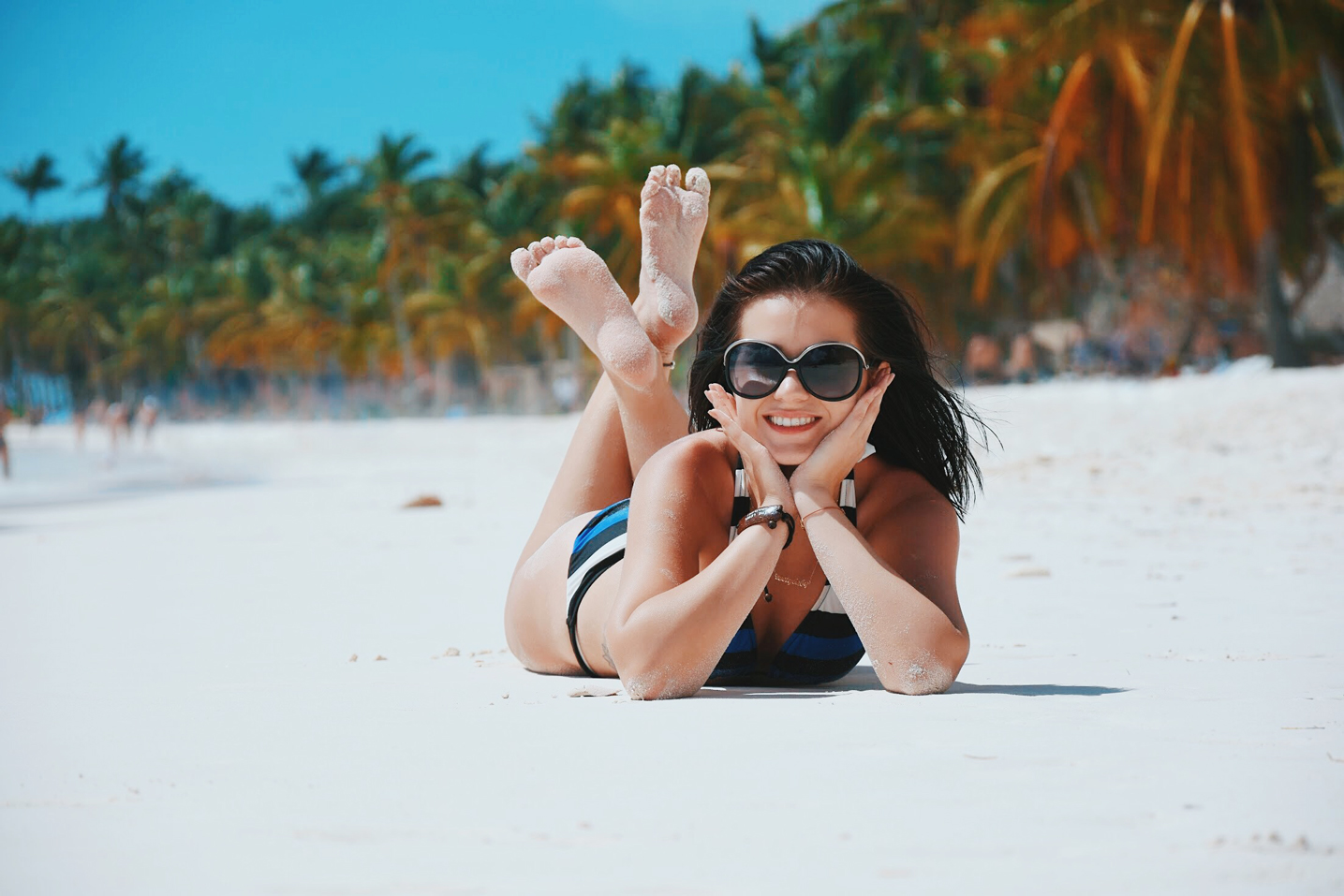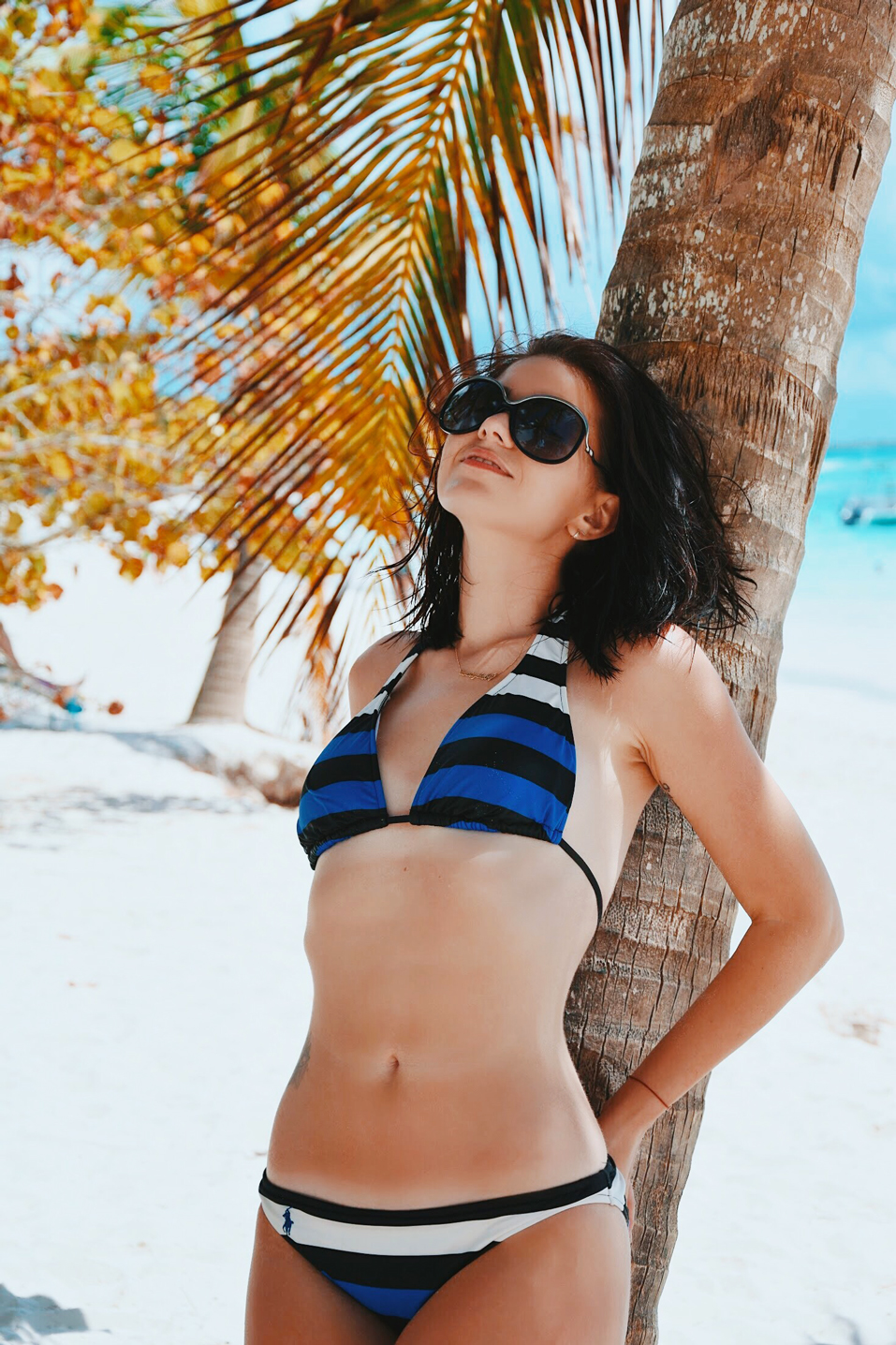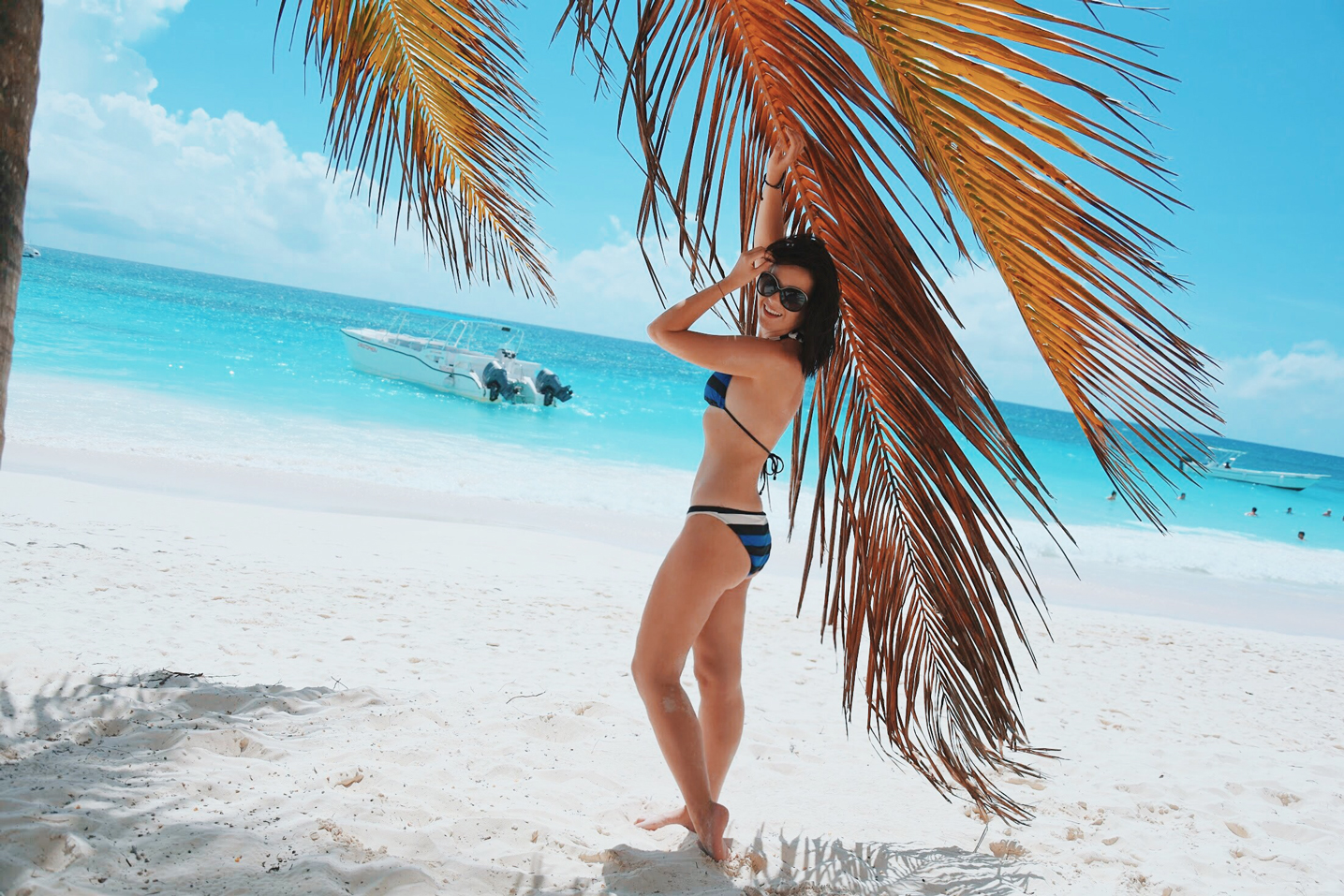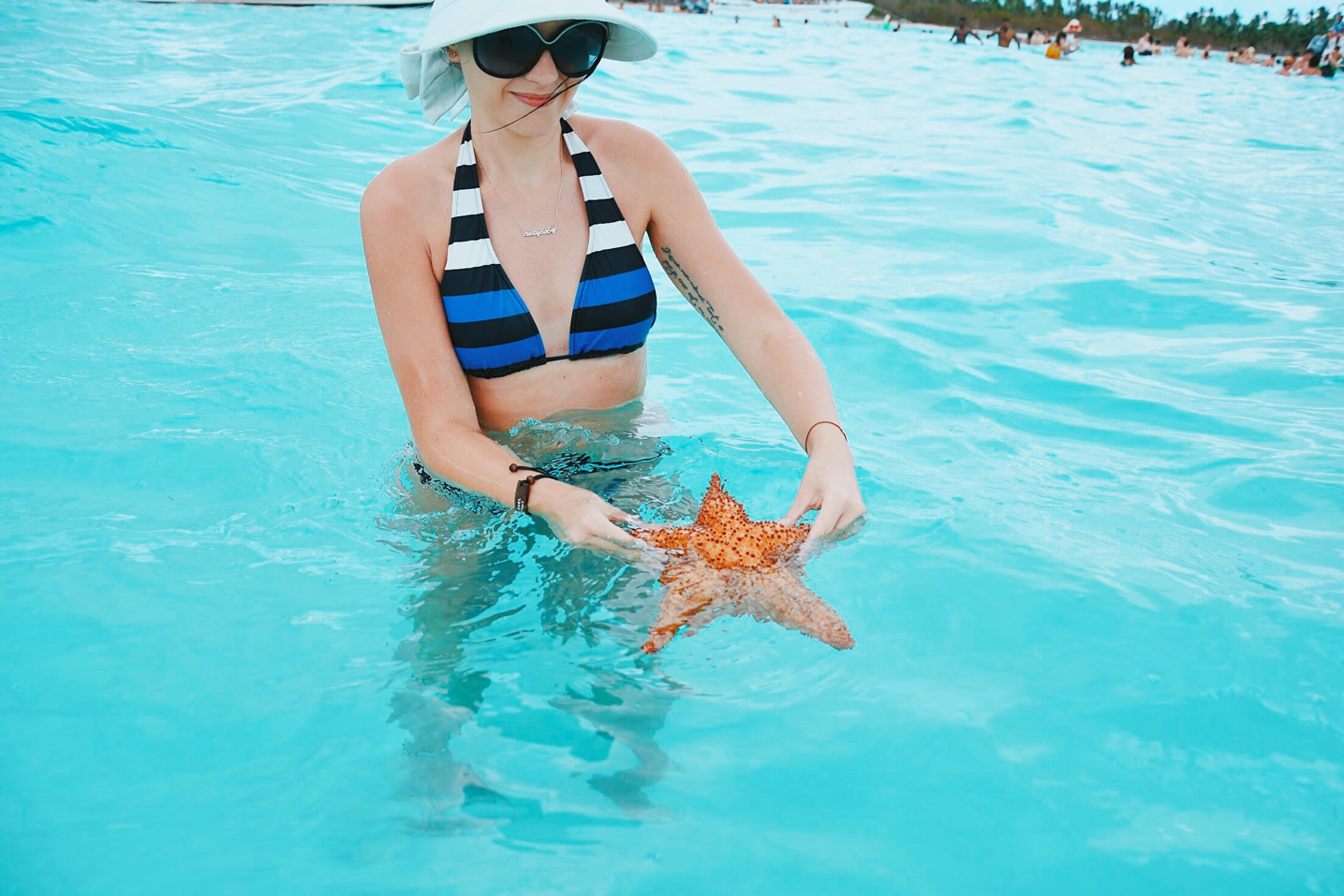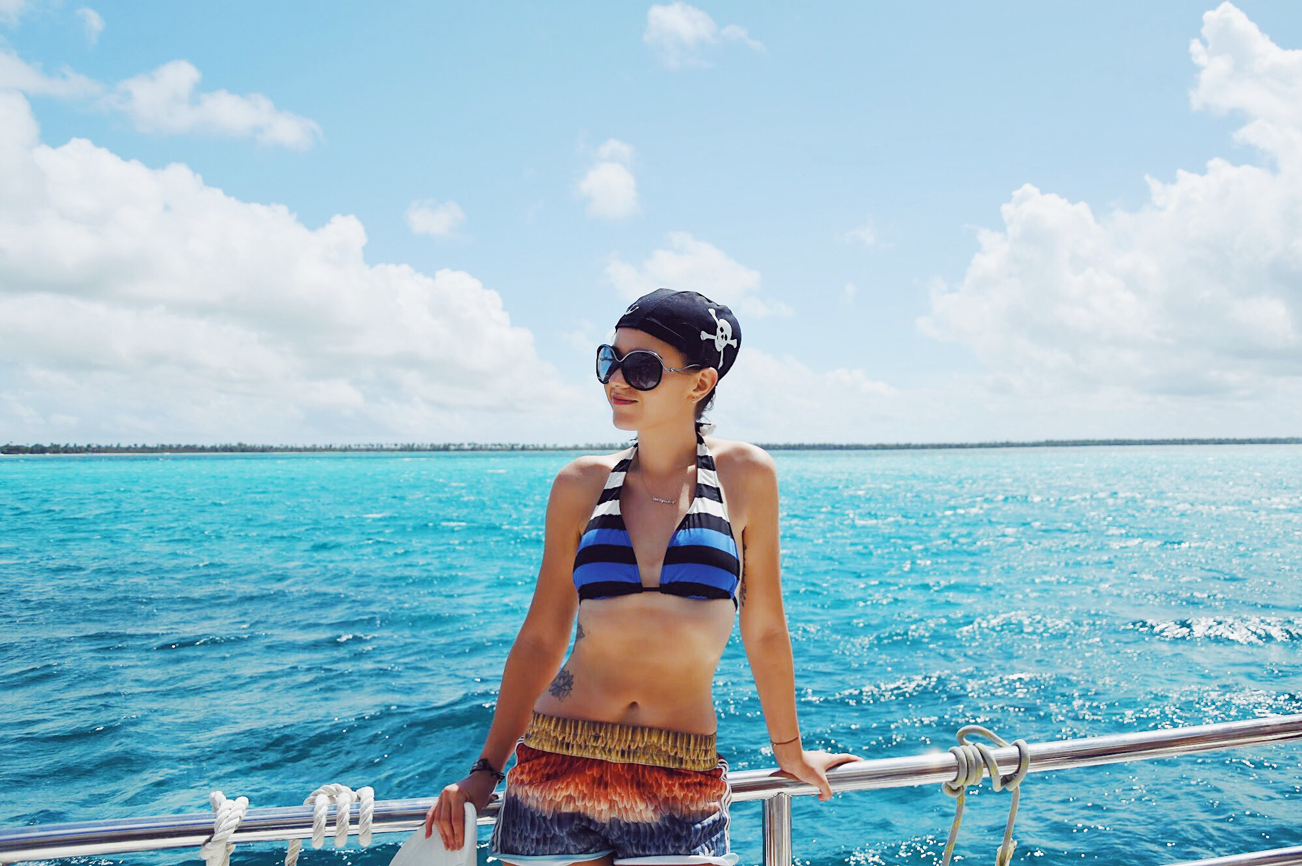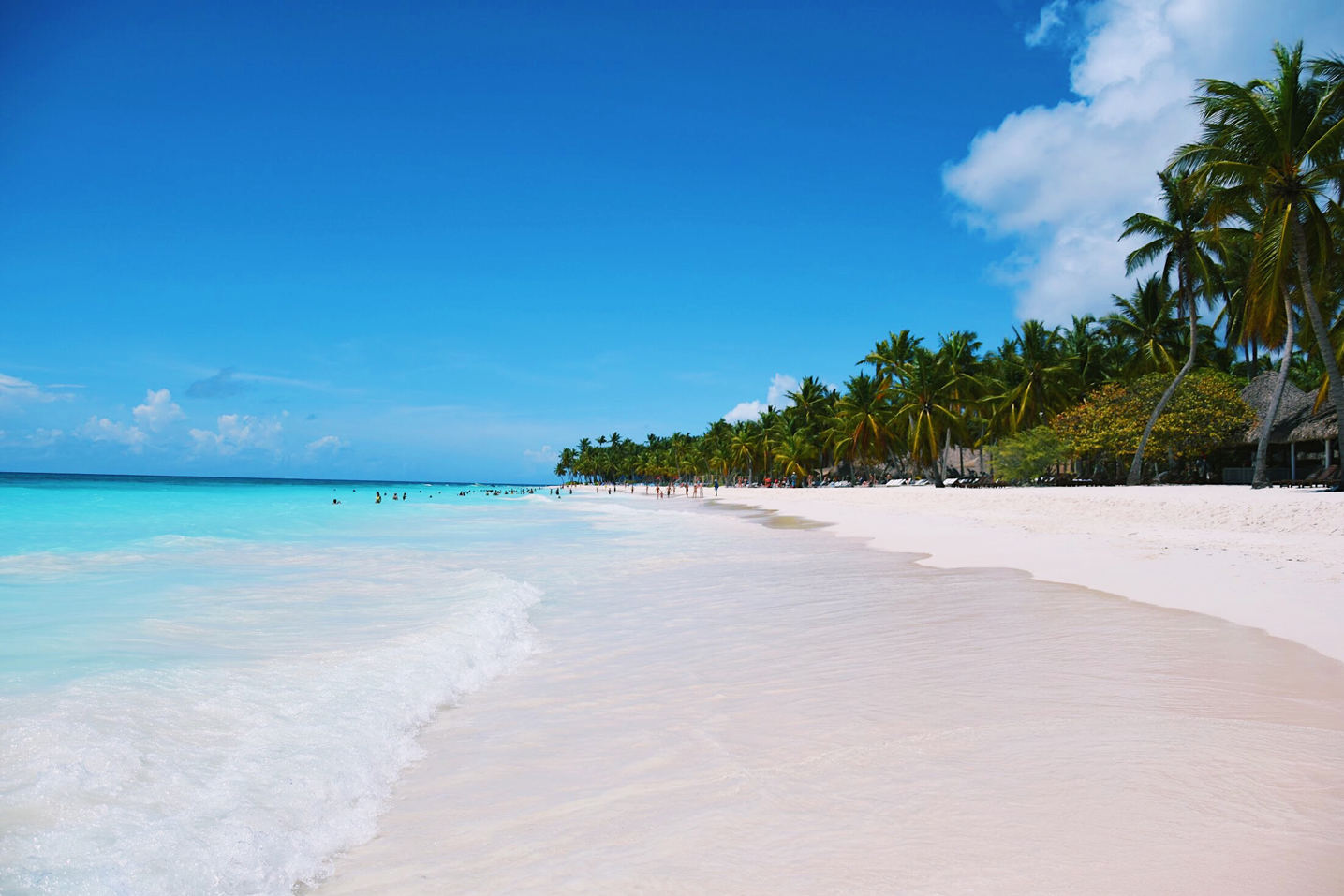 striped bikini Ralph Lauren, sunnies Roberto Cavalli, hat Oysho, shorts adidas Originals;
Location: Saona Island, Dominican Republic