Здравейте, приятели! Днес споделям едни от последните ми летни кадри и кипящият от живот Бенидорм. Град, който оставя огромно впечатление с невероятни гледки към Средиземно море и дълга крайбрежна улица отрупана с много барове, пълни с хора. Ако се чудите къде да отскочите другото лято, препоръчвам ви това място.
Акцентът на публикацията, разбира се, е аутфитът. И по точно, това как да носим панталон с широки крачоли. Тренд, който остава в колекциите на модните брандове през цялата година, а не се съмнявам, че ще го виждаме и в идната. Обожавам тези панталони. Издължават силуета и са изключително елегантни. А да не говорим за удобството им.. Като че ли най-лесният (за мен) начин да ги съчетавам е с къси топове. Винаги съм харесвала играта на дължини и когато имаме панталон с висока талия, късата блузка е добър избор. Като тук може да забележите и друг популярен моден тренд 2016г. – блуза с голи рамене. Семпла, но пък много ефектна визия, не мислите ли!?

 Hello, folks! Today I share with you my last summer days in beautiful city of Benidorm. City that makes a big impression with its amazing views of the Mediterranean and long coastal street covered with many bars full of people. If you are wondering where to take a vacation next summer, this place will be a perfect choice.
The focus of today's publication is the outfit, of course. And exactly how to wear wide-leg pants. Trend that remains in the collections of fashion brands over the year, and no doubt we'll see it in the next one. These trousers lengthen the silhouette and are very elegant. Not to mention they are very comfy too .. It seems that the easiest (for me) way to combine them is with crop tops. I always liked the game of lengths and when I wear pants with a high waist, crop top is the best choice. You can see an another fashion trend of 2016 – off the shoulder top. Simple, but very cool look, isn't it !?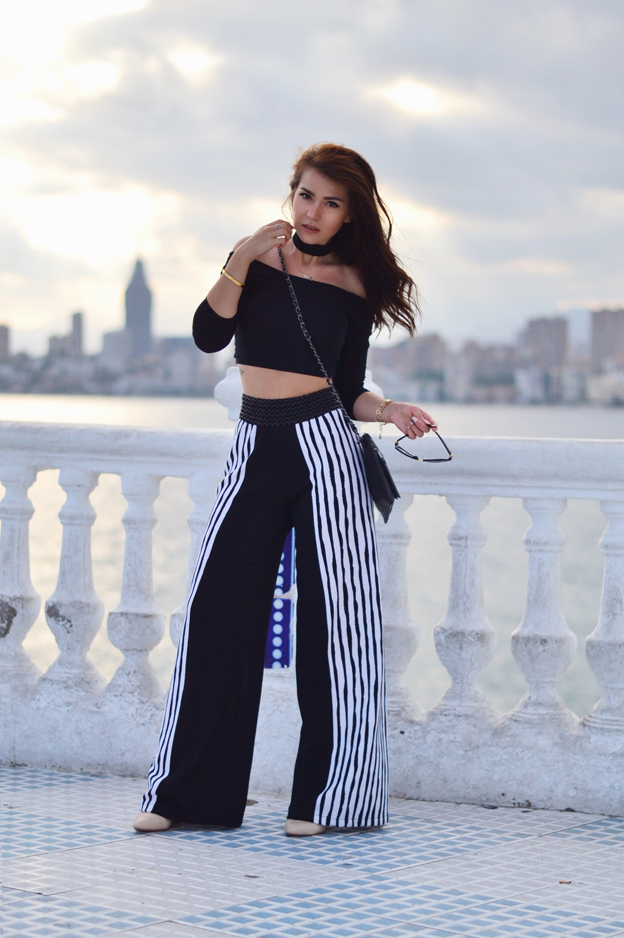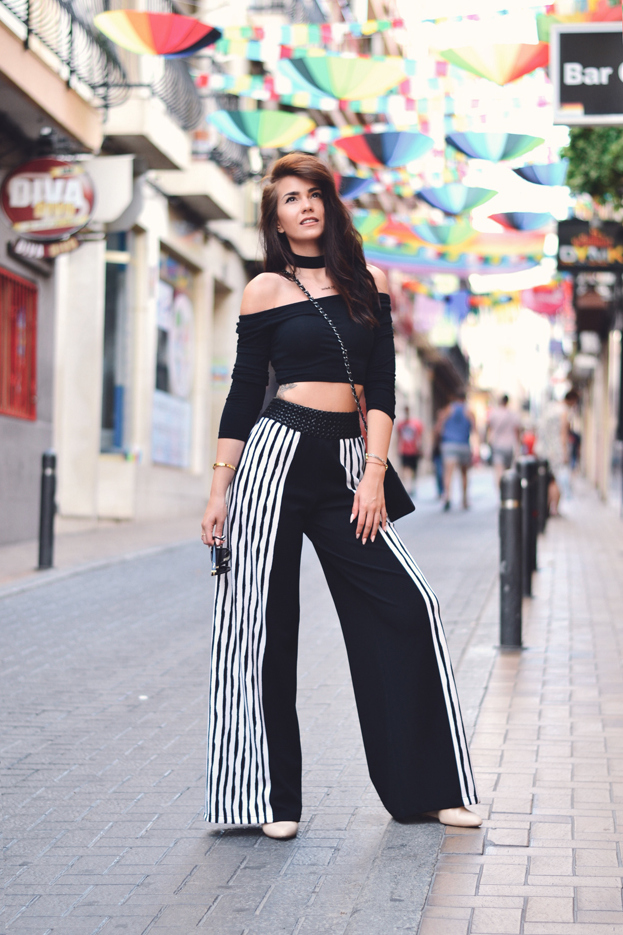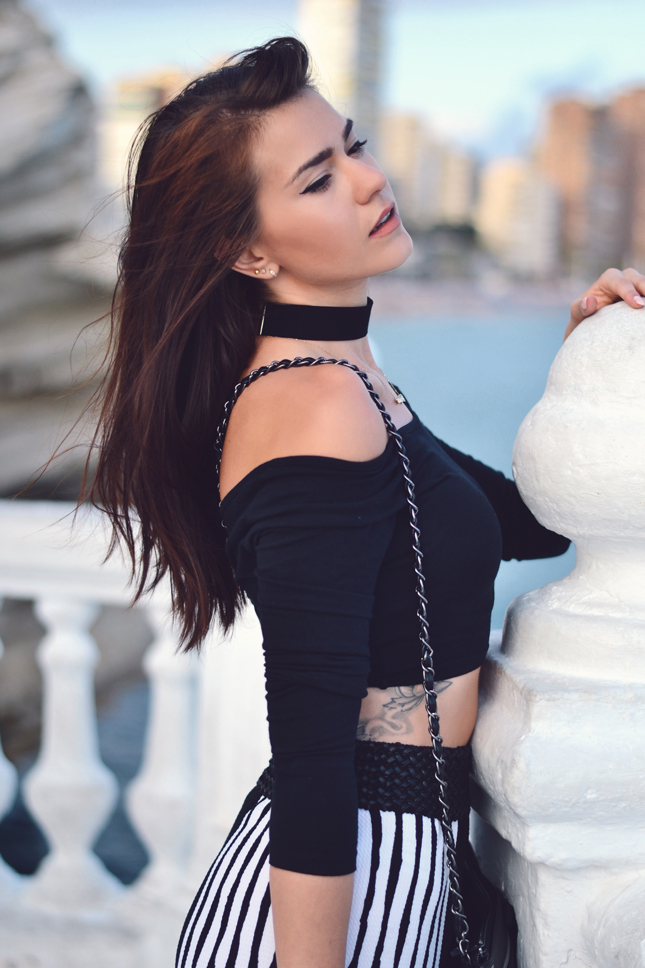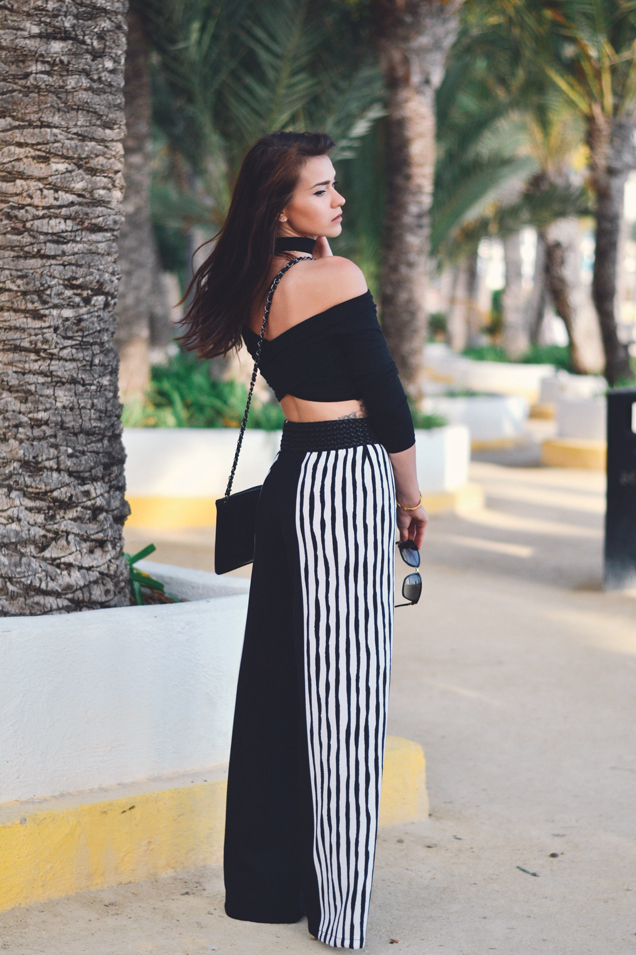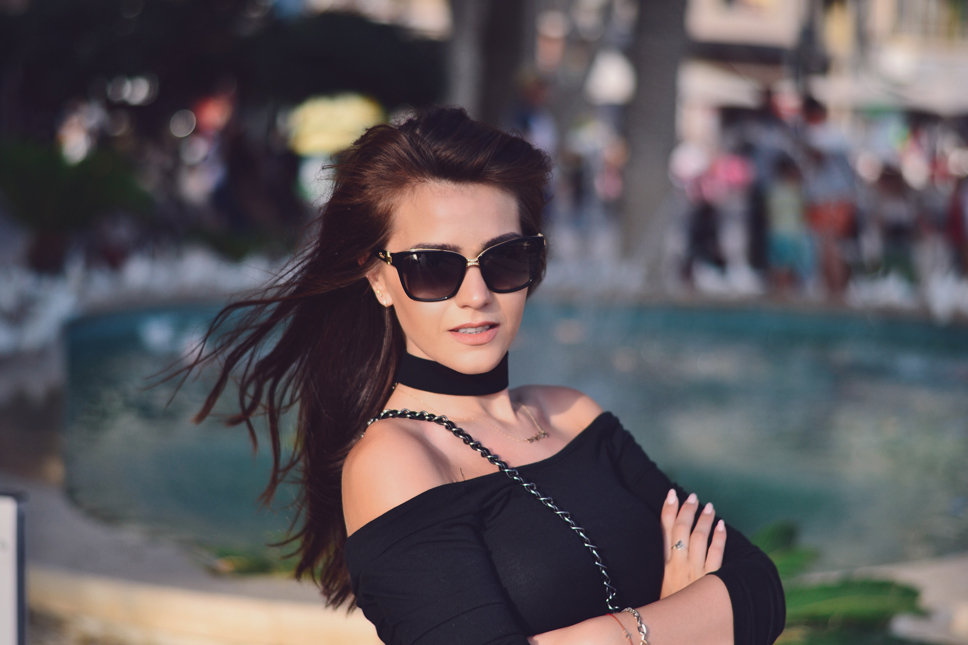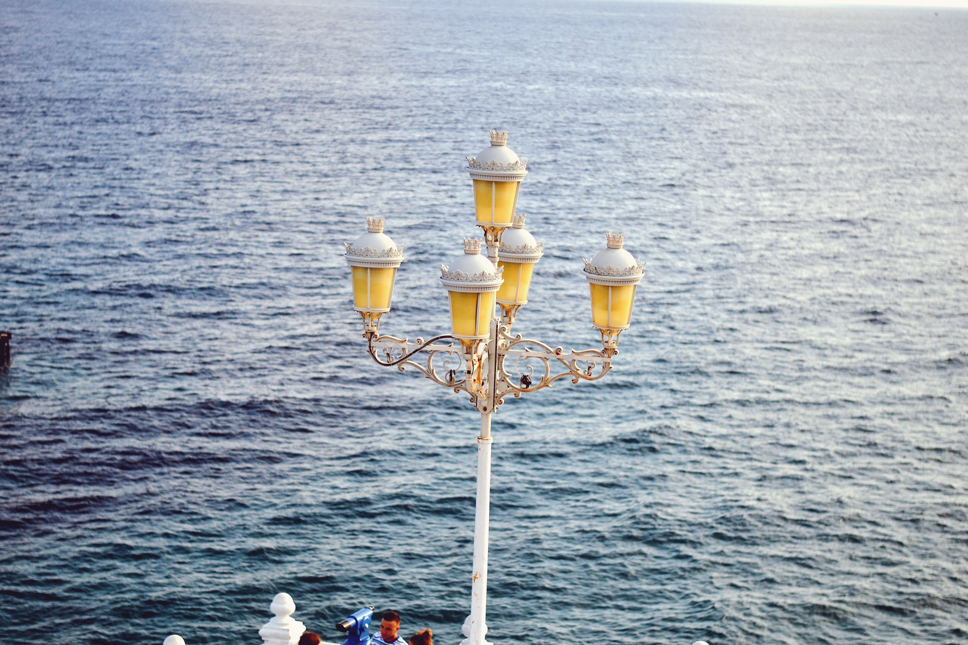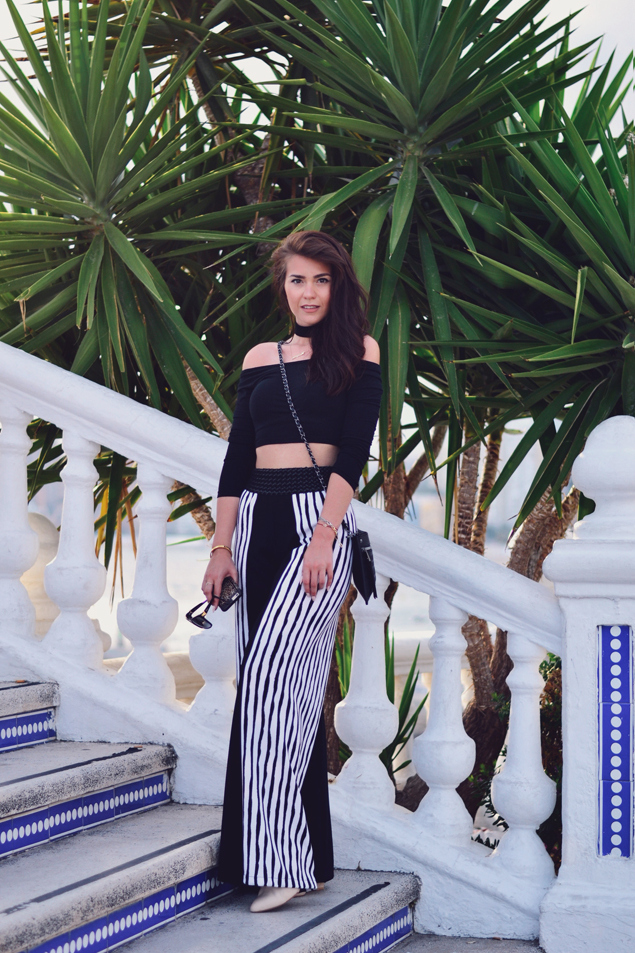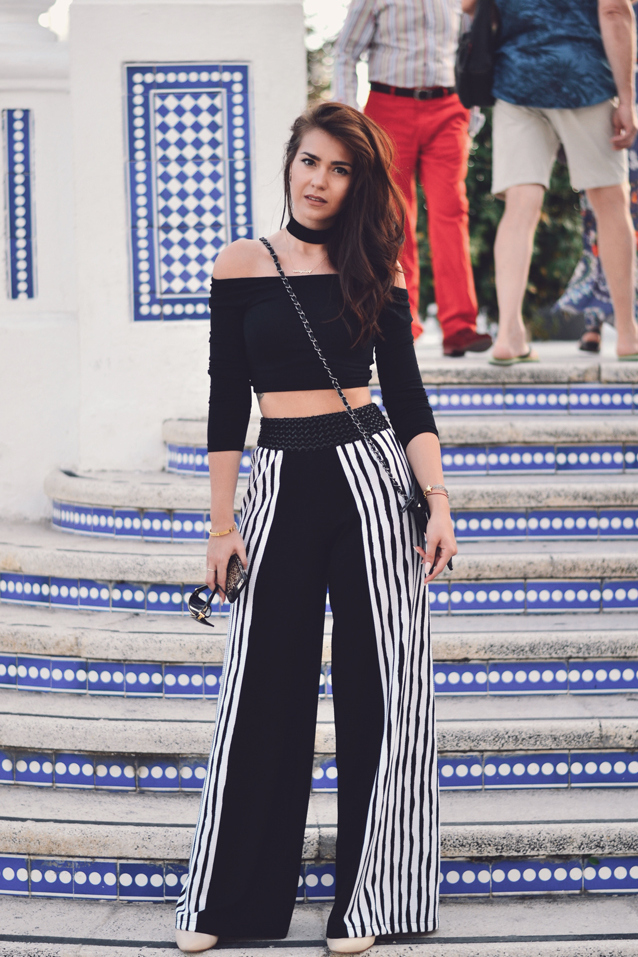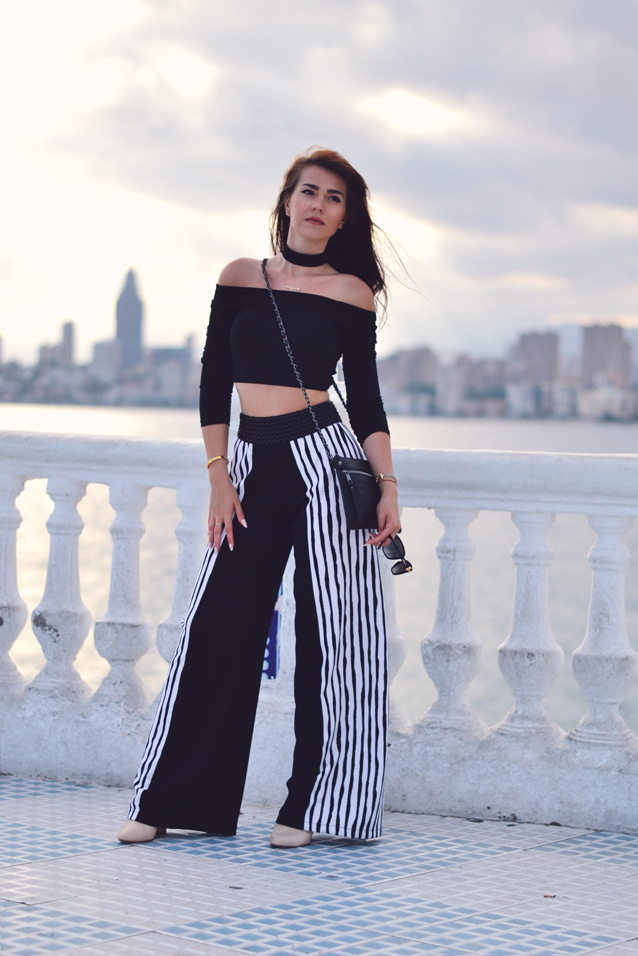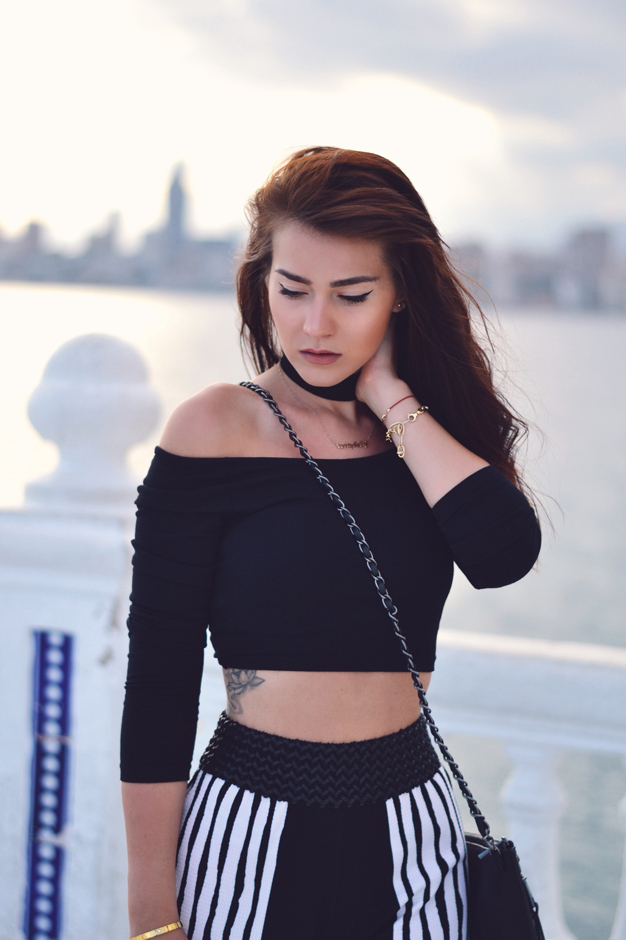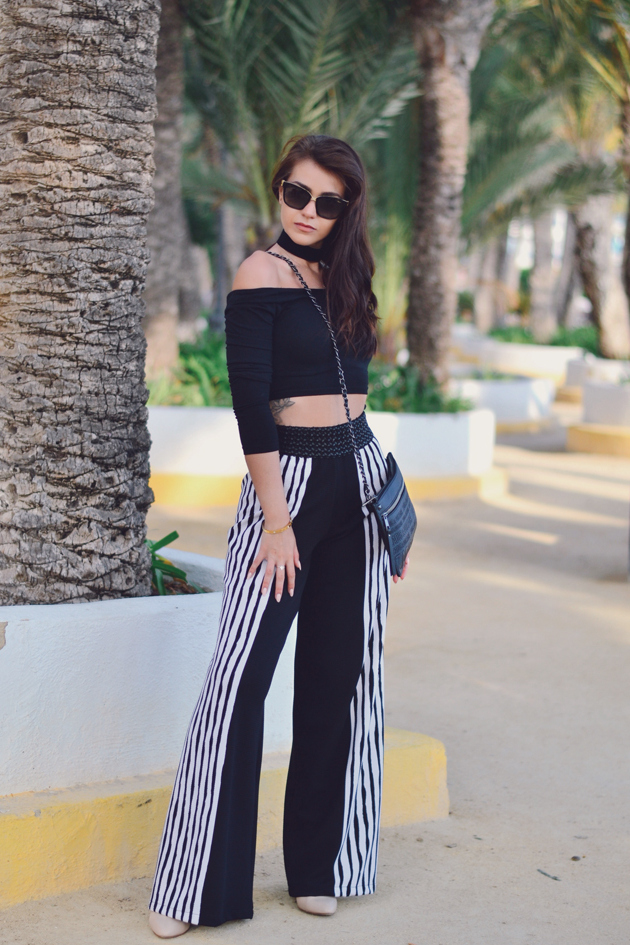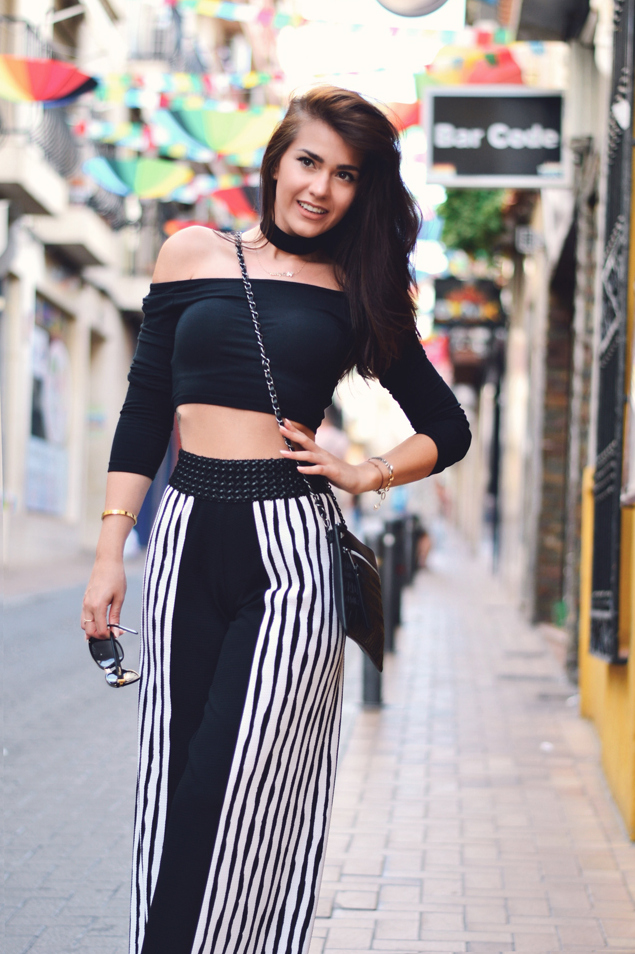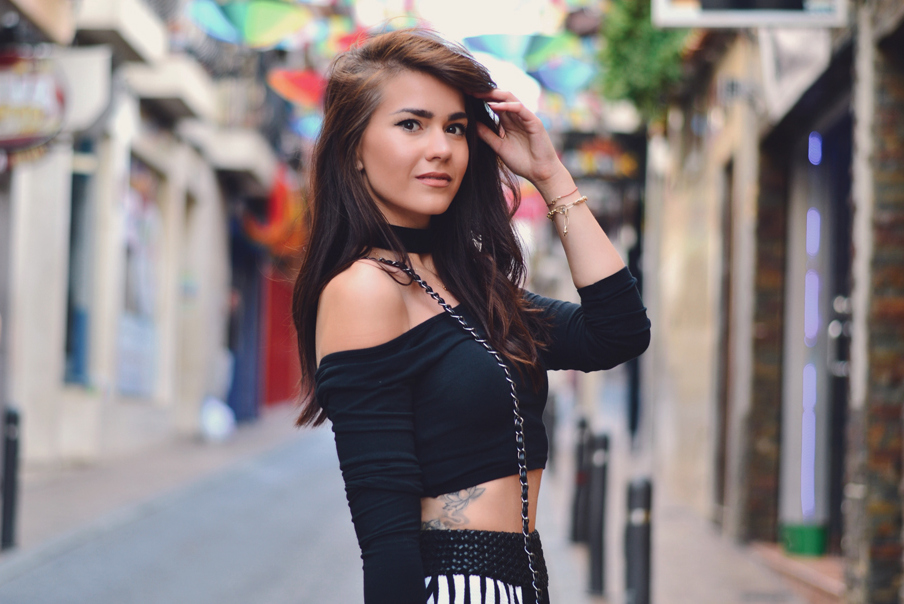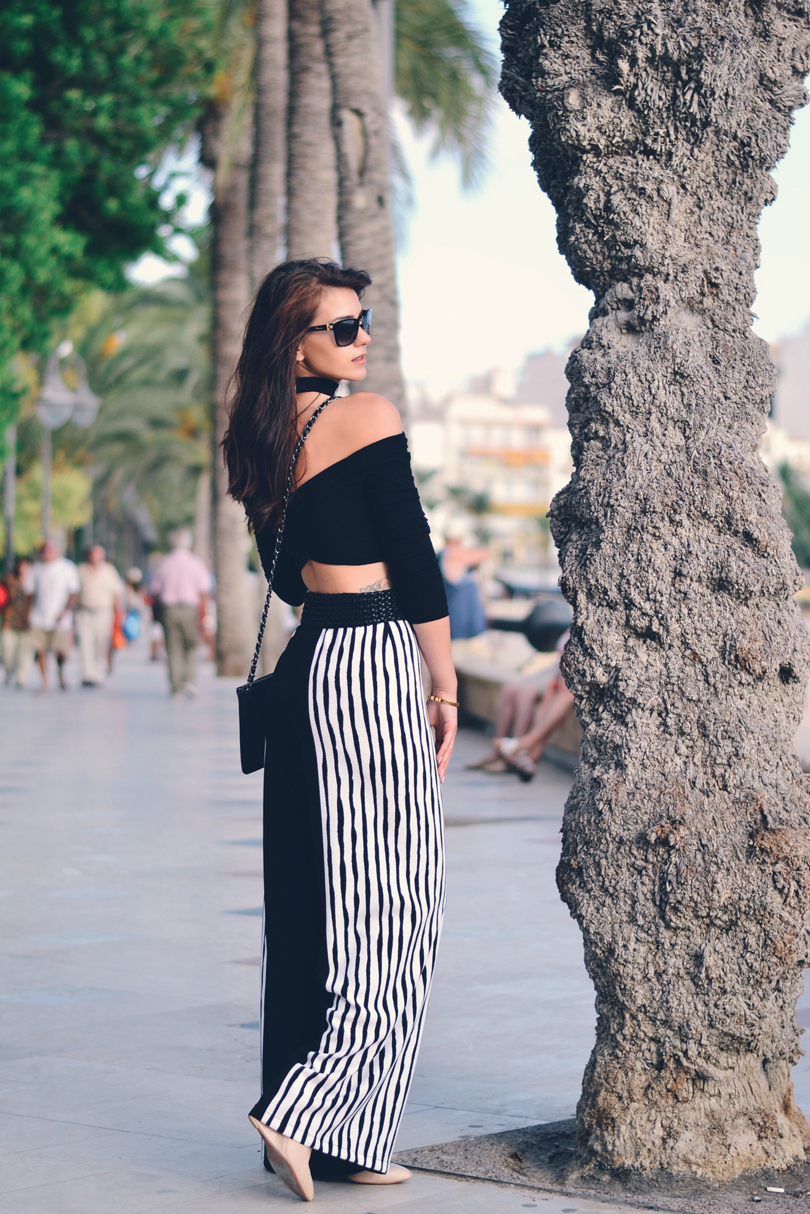 black crop top @Republic, crossbody bag Zadig et Voltaire, nude mules H&M, black velvet choker Zaful, bracelet Happiness Boutique, sunnies Chopard;