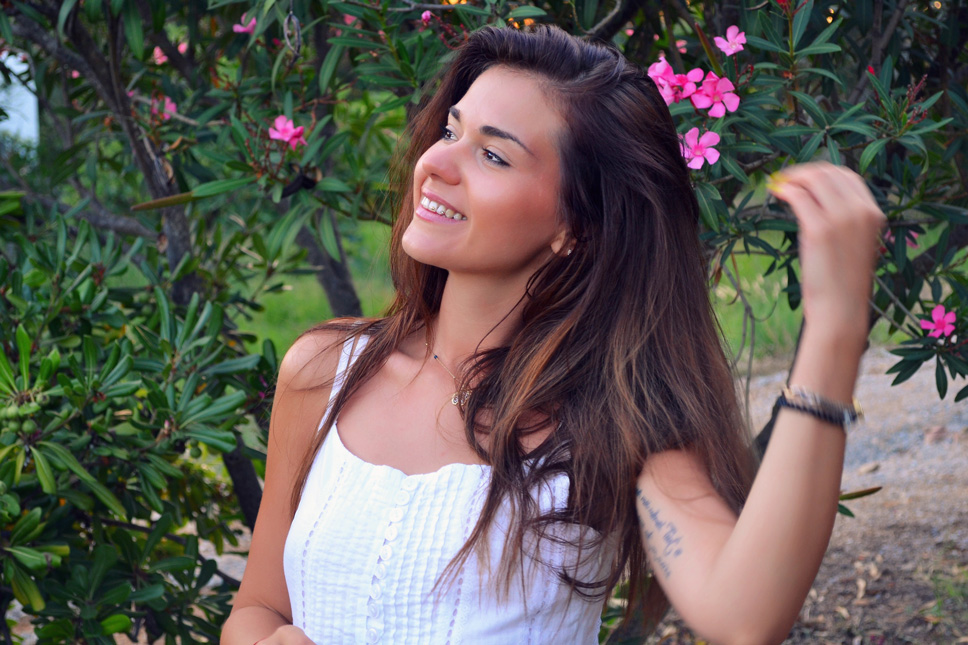 EN: My closet is stuffed to the brim with maxi dresses and I'm always on the hunt for new styles of maxis and different ways to wear them.
Ways to style a maxi dress can vary depending on the season. While trends come and go, the maxi dress has still proven to be a popular wardrobe staple. A basic maxi dress in a neutral color can be quite versatile. Whether you wear one alone with a few accessories or layer it up, the styling opportunities are endless.
This dress is vintage and I found her in my sis closet, but I really love her. It is so light and comfy 🙂
BG: Гардеробът ми е пълен с дълги рокли и винаги търся нови начини да ги нося. Начините на носене варират най-често според сезона. Докато тенденциите се менят, дългата рокля си остава един от най-популярните тоалети в нашия гардероб. Основната макси рокля в неутрален цвят може да бъде съчетавана по-много начини. Независимо дали сте само по нея или с няколко аксесоара отгоре, възможностите за стайлинг са безбройни.
Тази рокля е стара и я открих в гардероба на сестра ми, но наистина се влюбих в нея. Толкова е лека и удобна :))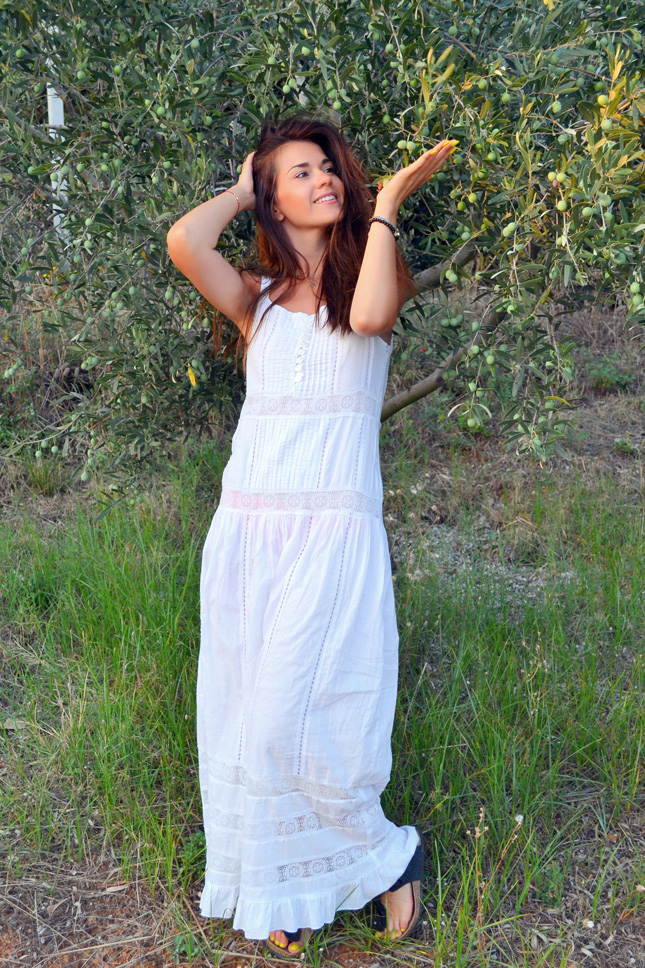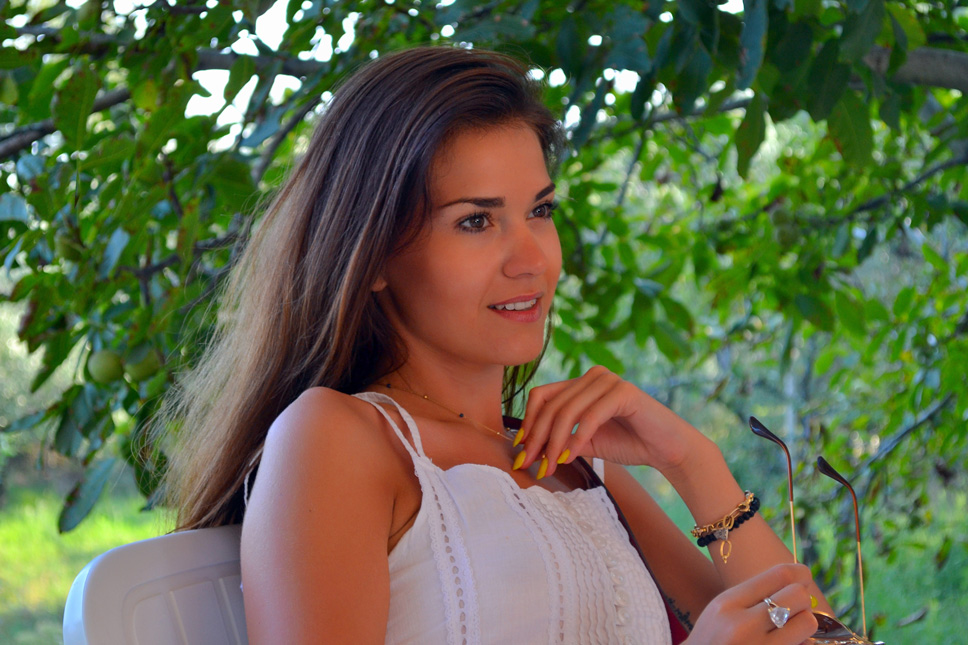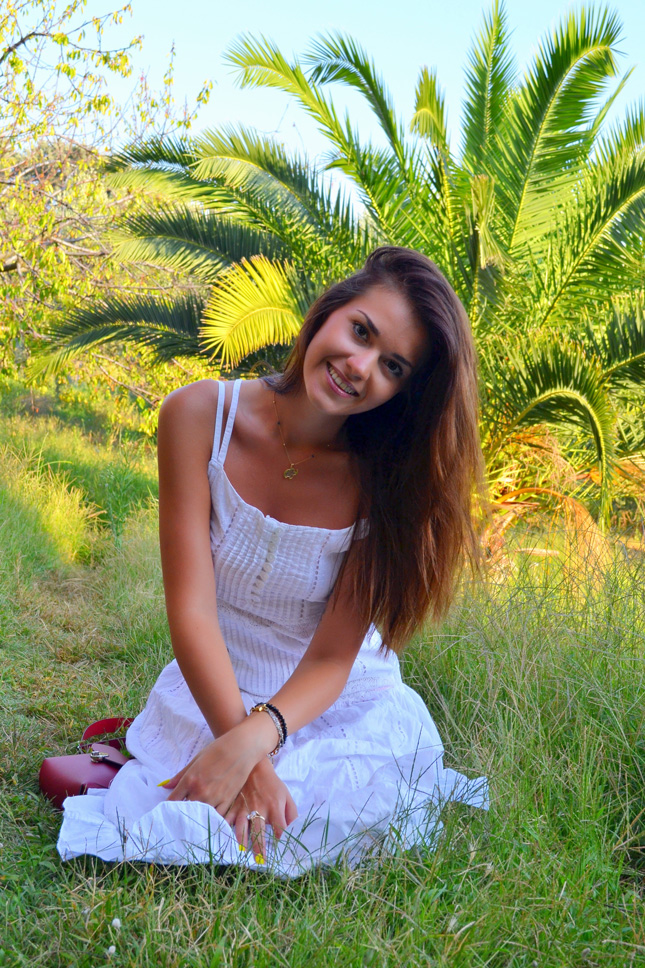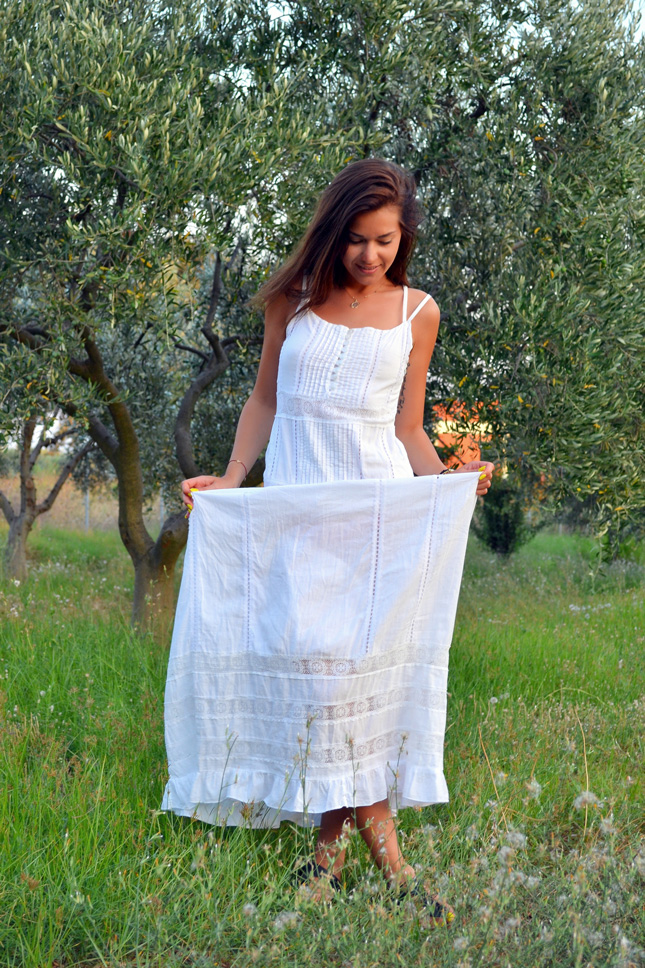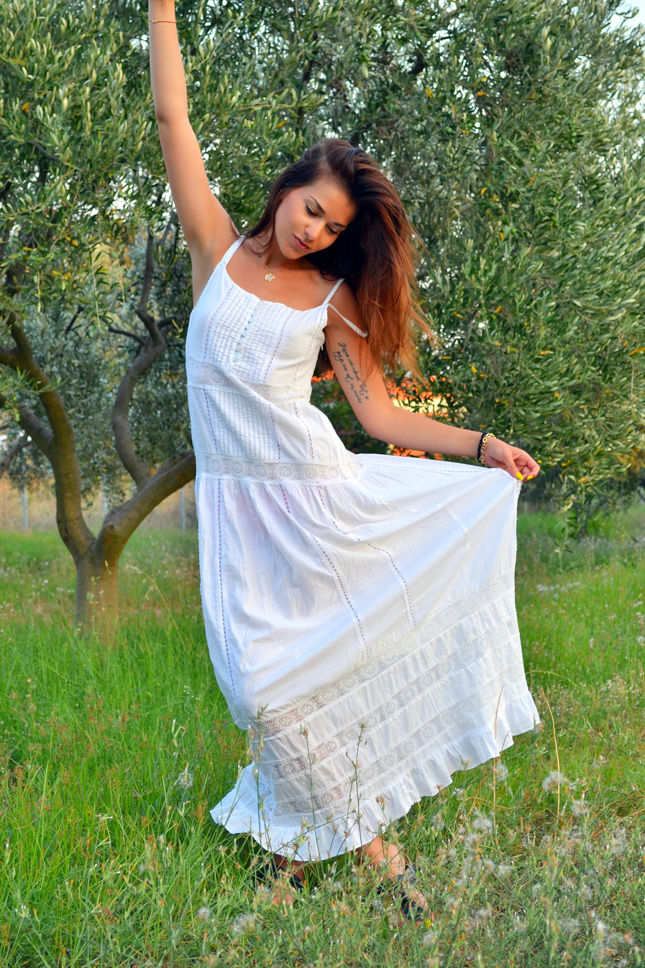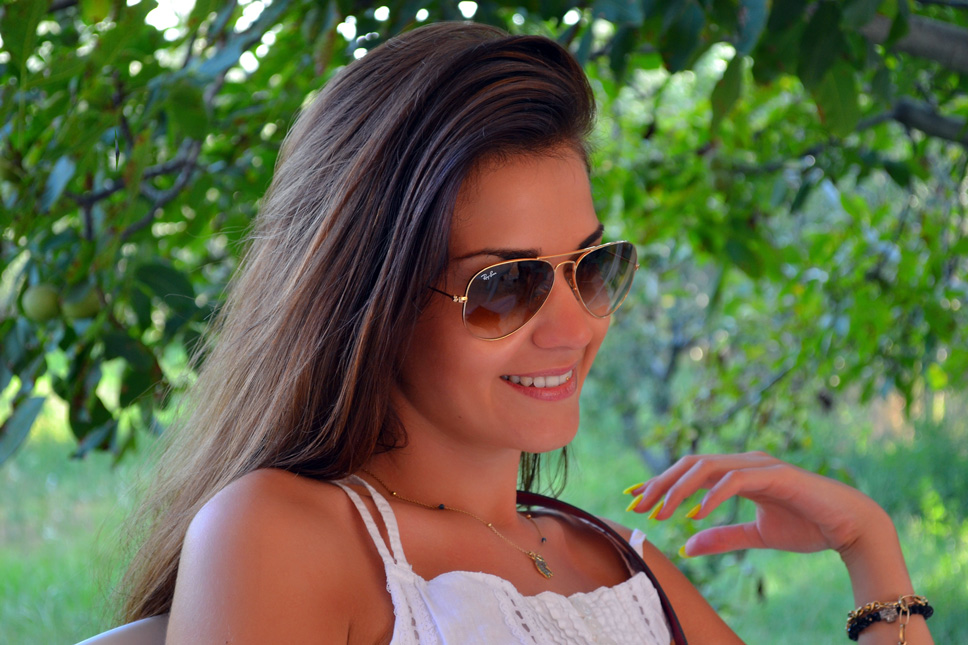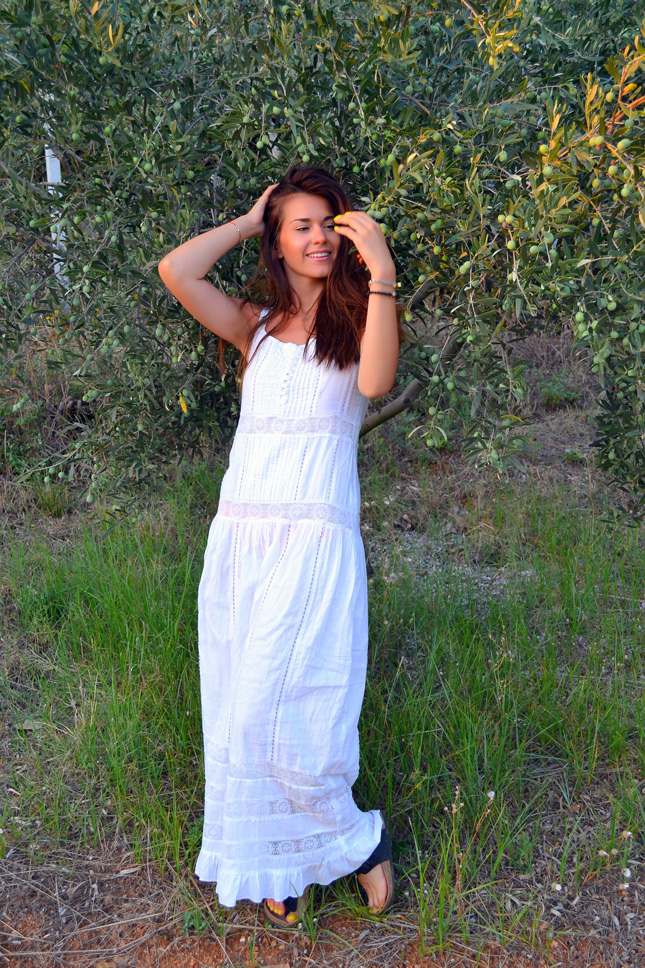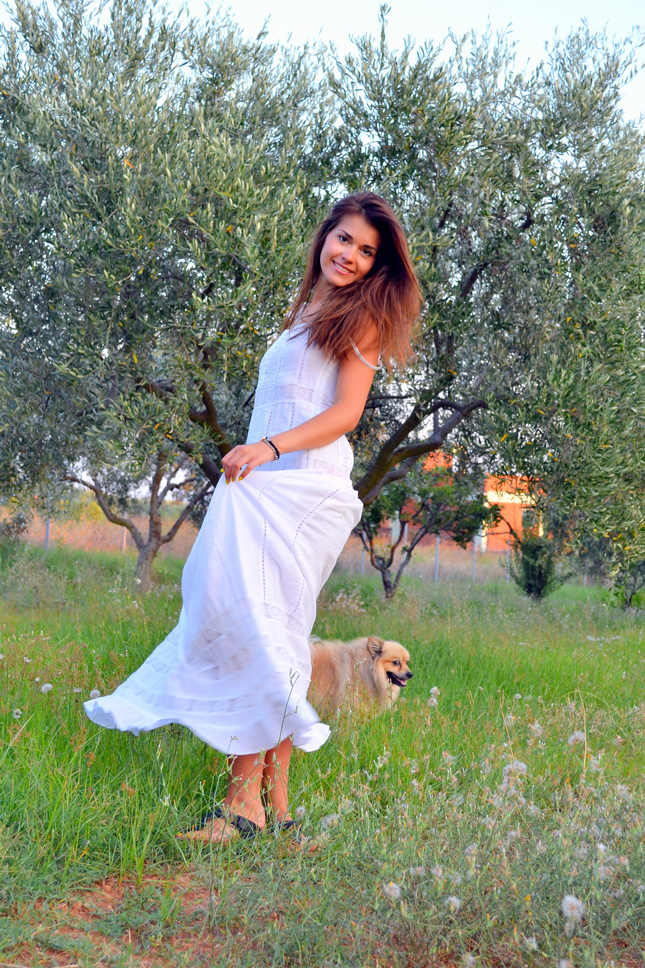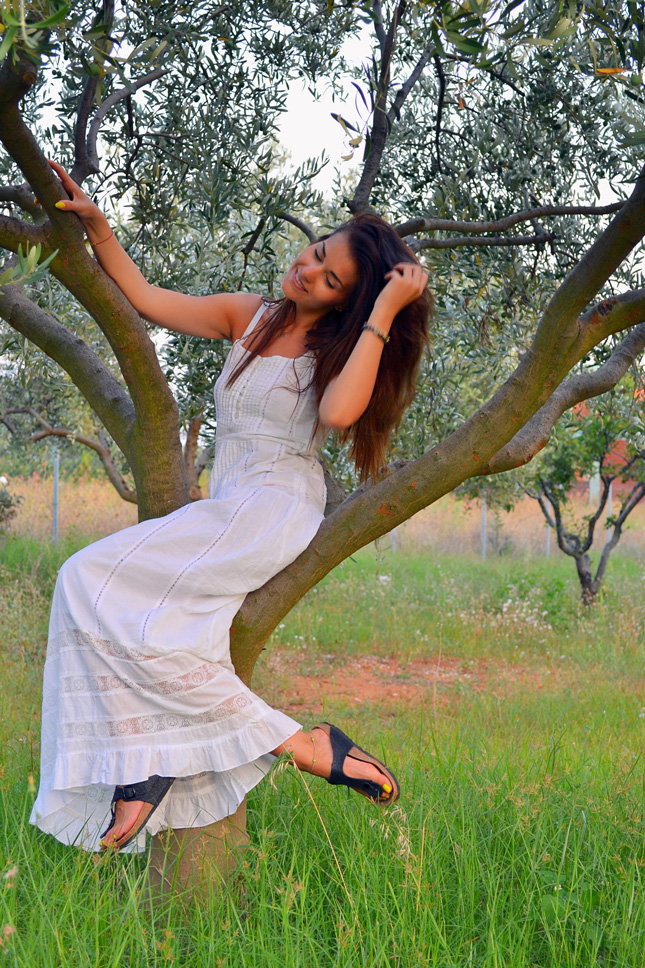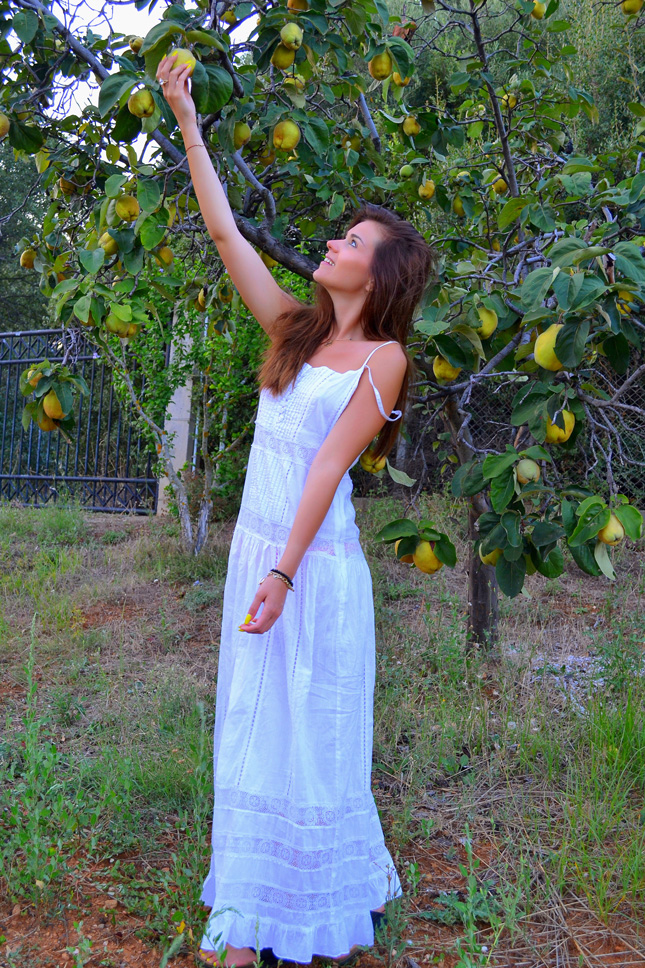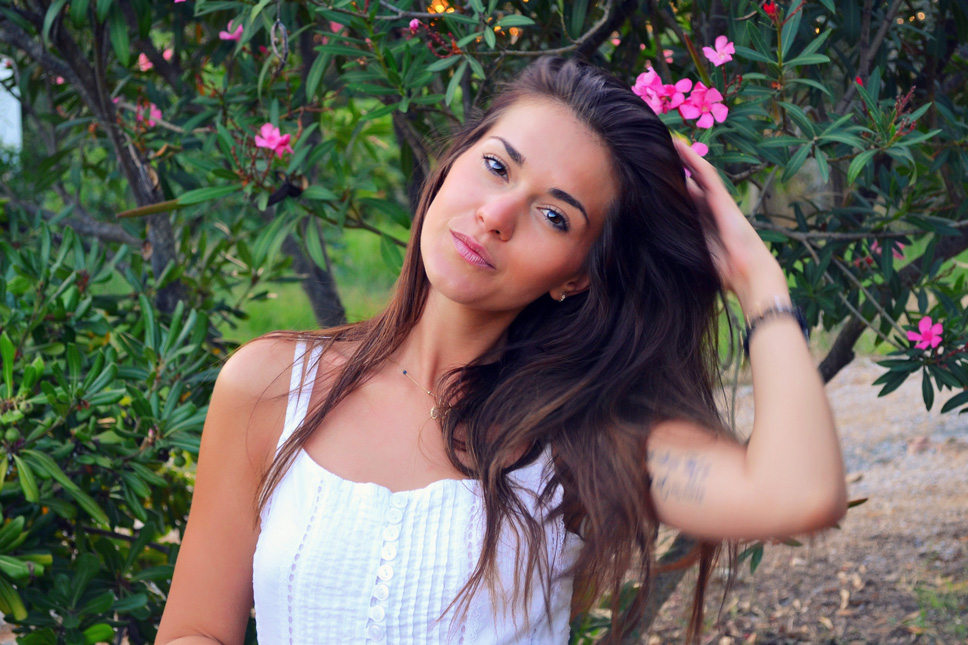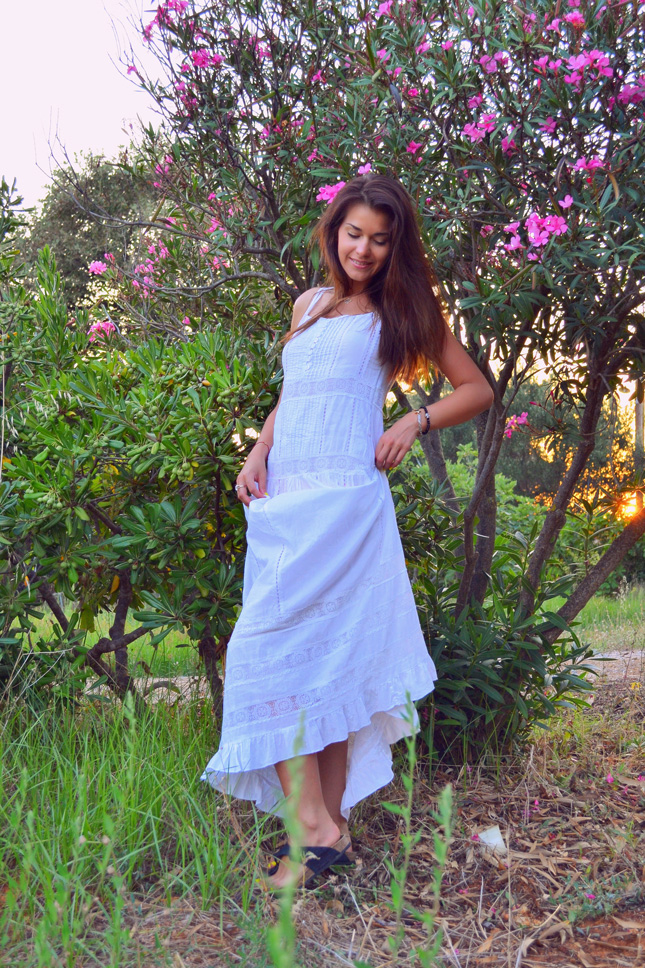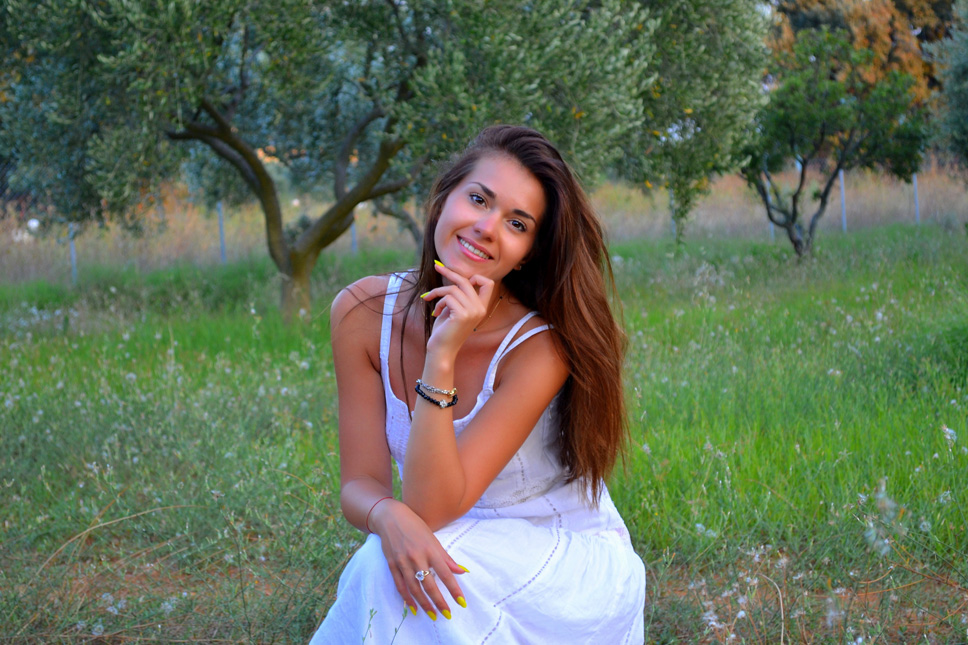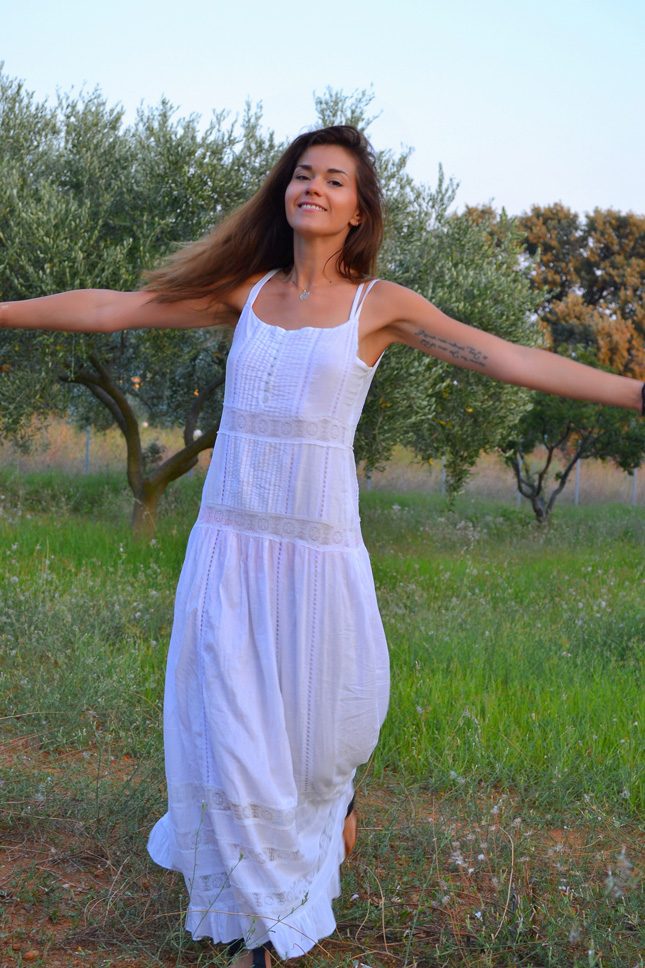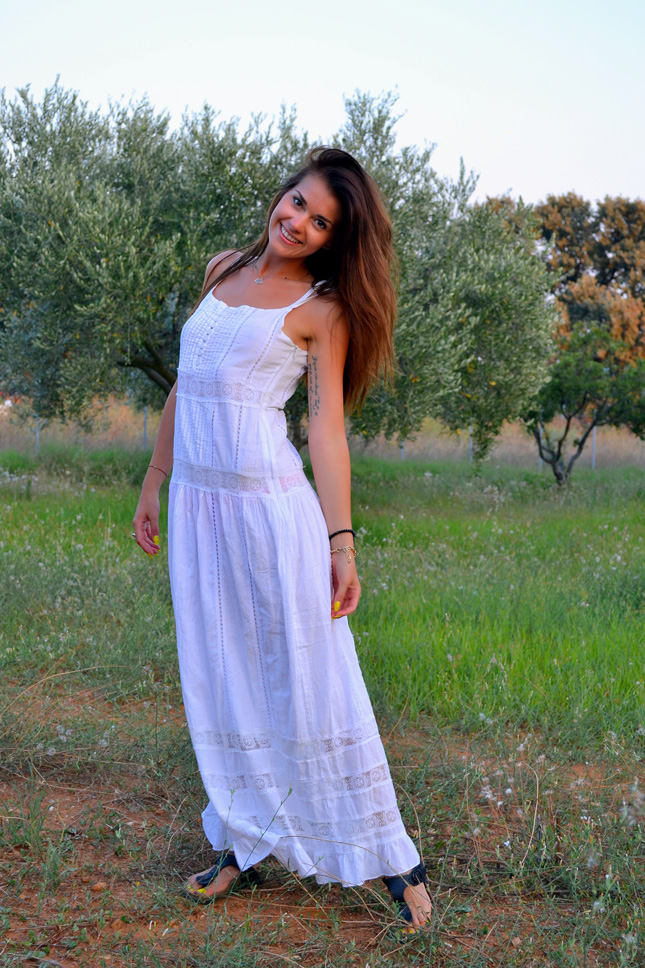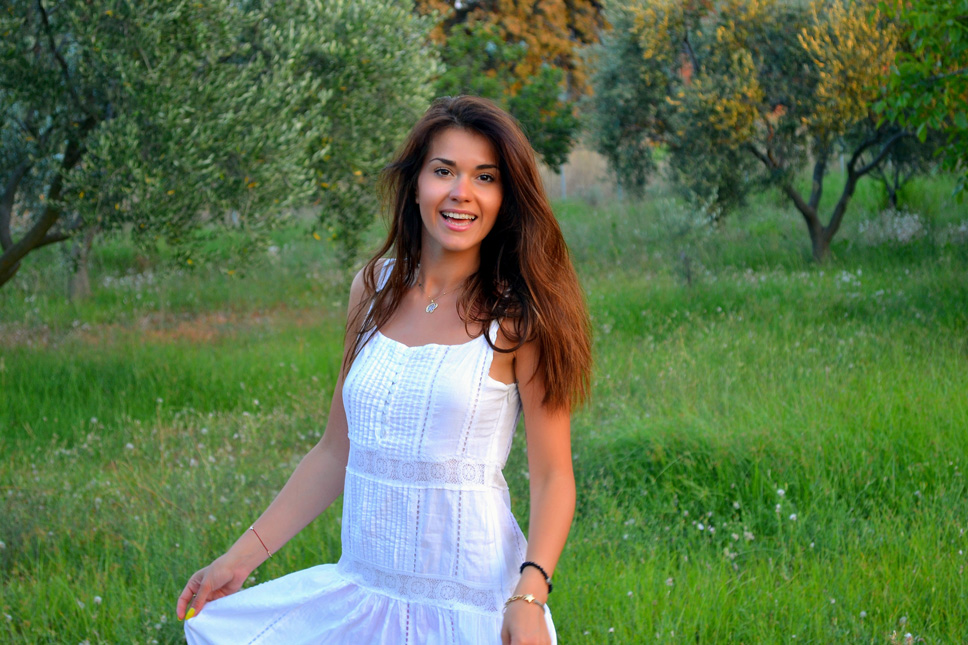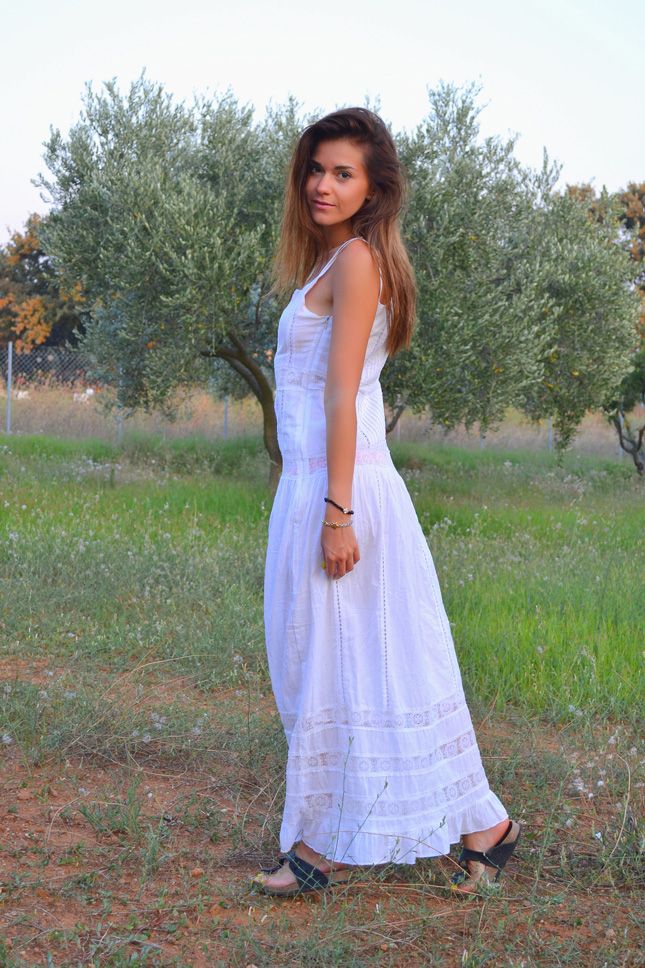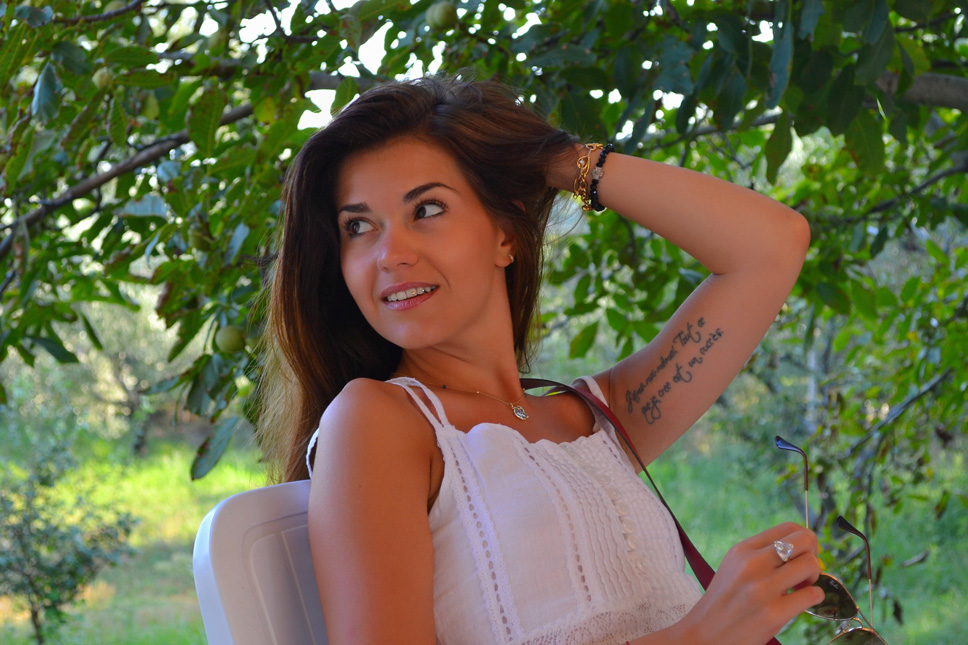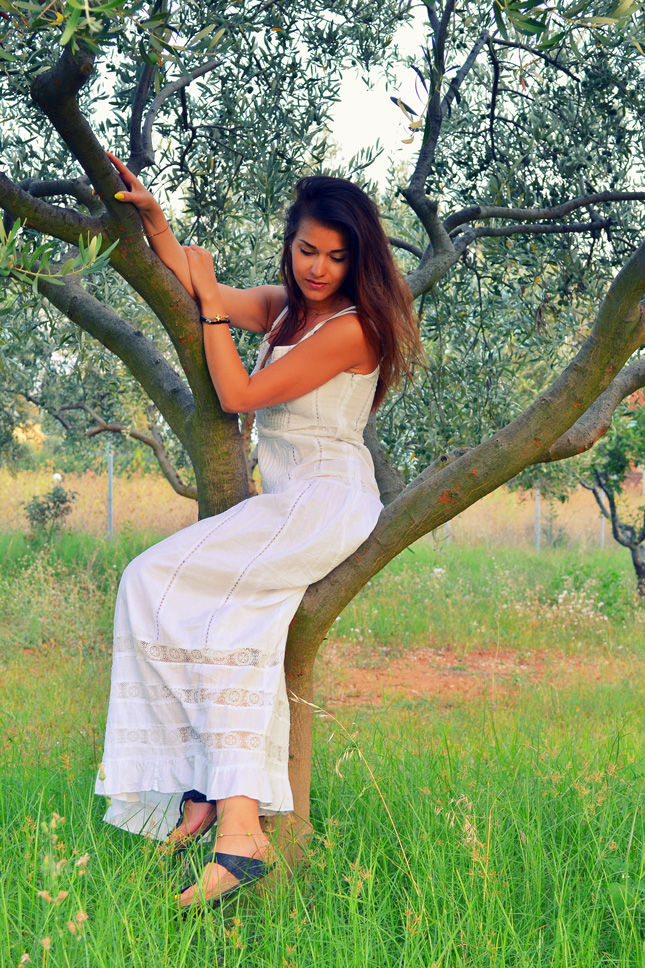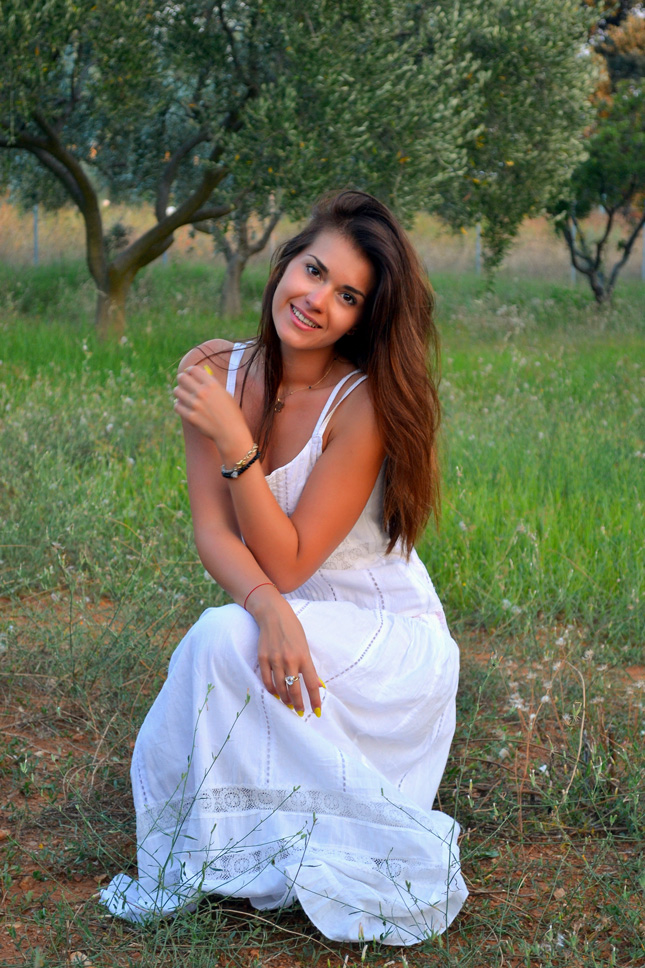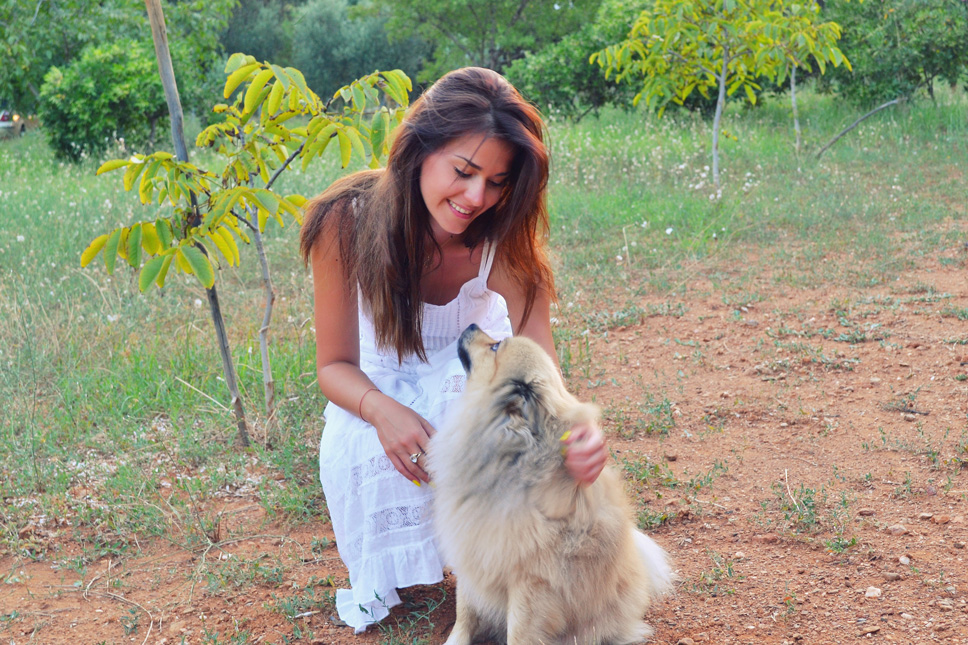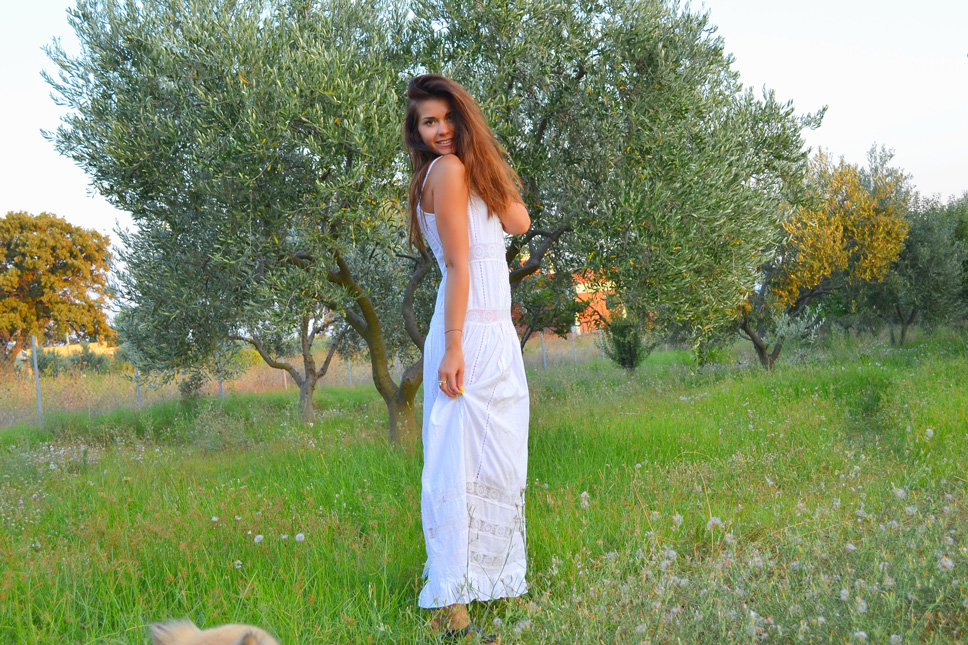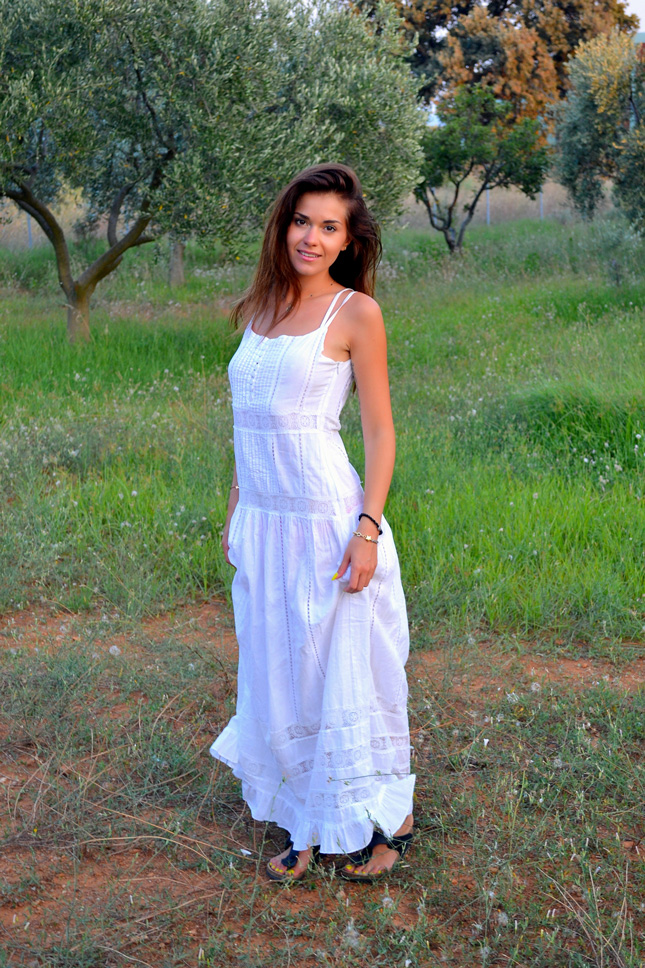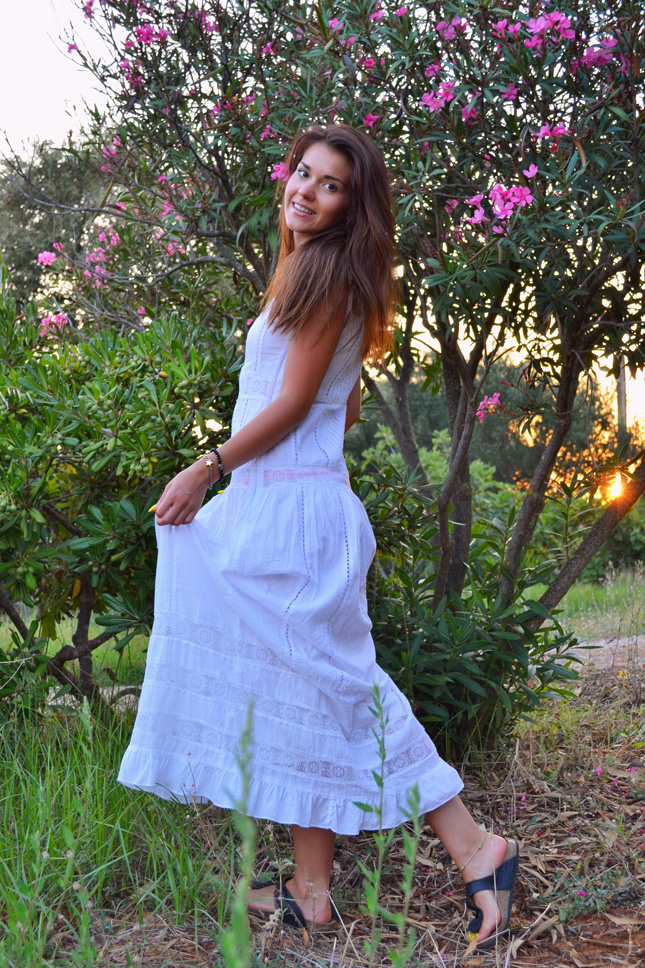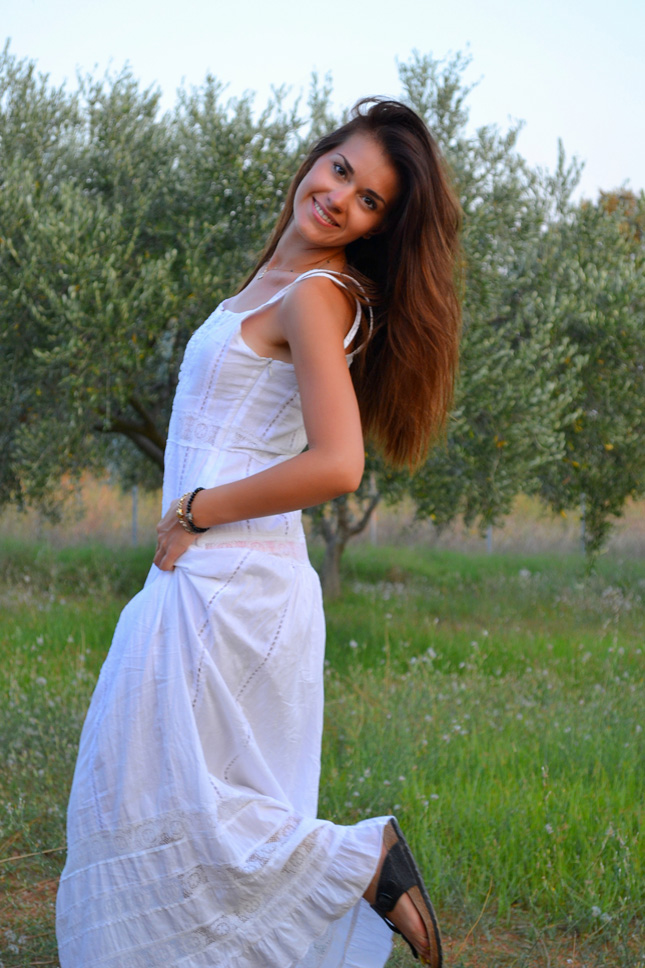 dress vintage; flats Bio Time, sunnies Ray Ban, mini bag Almini Milano, necklace Nomination Italy, ring Valenin;