Some of my favorites products Yves Rocher.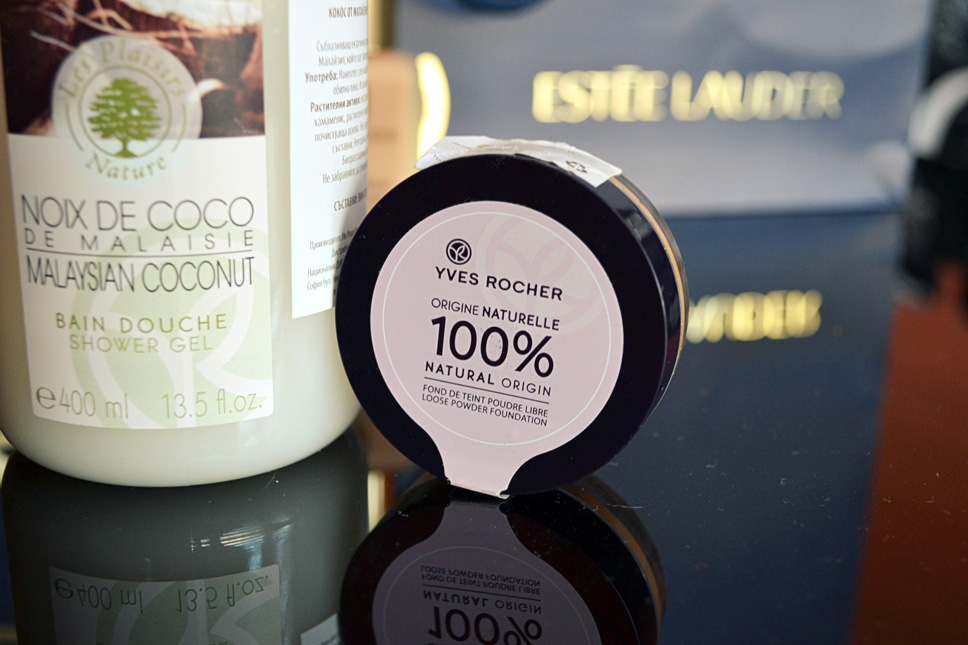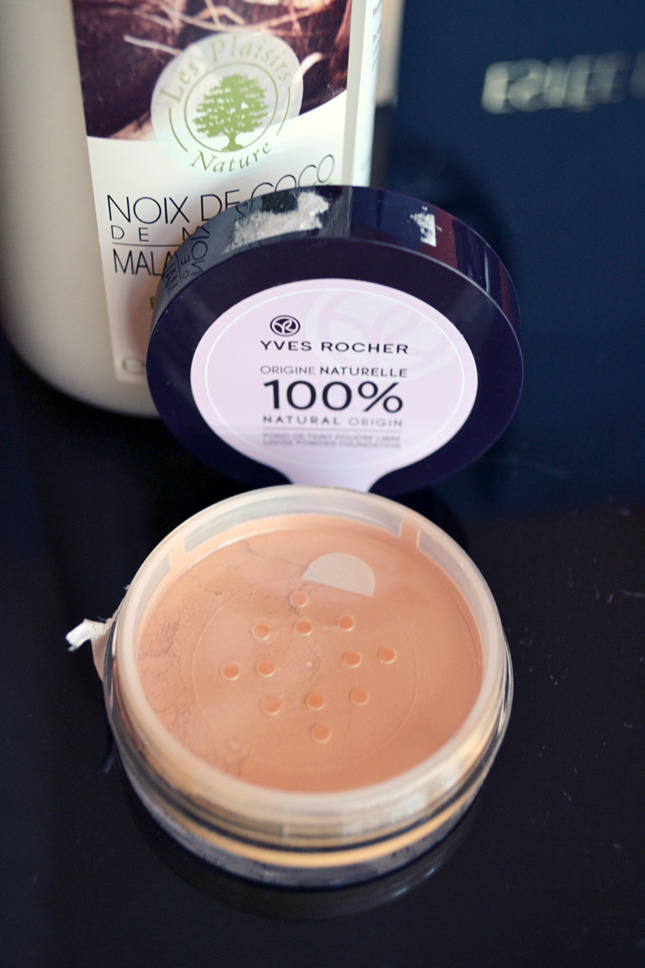 Loose powder foundation
For women who long for a smooth, unified, ultra-bright, complexion. This loose powder foundation, literally melts into the skin, cares for it and lets it breathe. Comfortable, ultra-soft upon application, respects all skin types, even the most sensitive.
Very easy to use, the texture is both light and offers perfect coverage while letting skin breathe. The complexion is unified, smoothed and illuminated by a spectacular light all with infinite comfort.
100% ORIGINE NATURELLE
Фон дьо тен – пудра с лека текстура
За жени, които търсят гладък, ярък и единен тен. Тази нежна прахообразна формула буквално се топи в кожата, грижи се за нея и и позволява да диша.  Удобна и лека за нанасяне, подходяща за всички типове кожа, дори и най-чувствителните.
 Много лесно се нанася, като е изключително лека, но въпреки това предлага перфектно покритие, оставяйки кожата да диша. Тенът е единен, гладък и блестящ, невероятен комфорт на кожата.
100% НАТУРАЛЕН ПРОИЗХОД!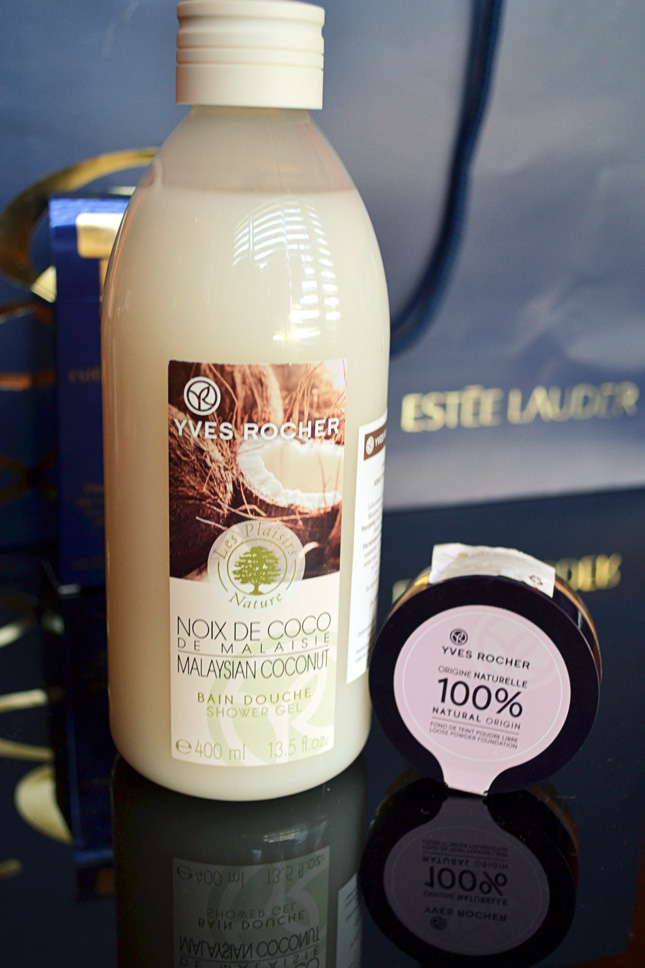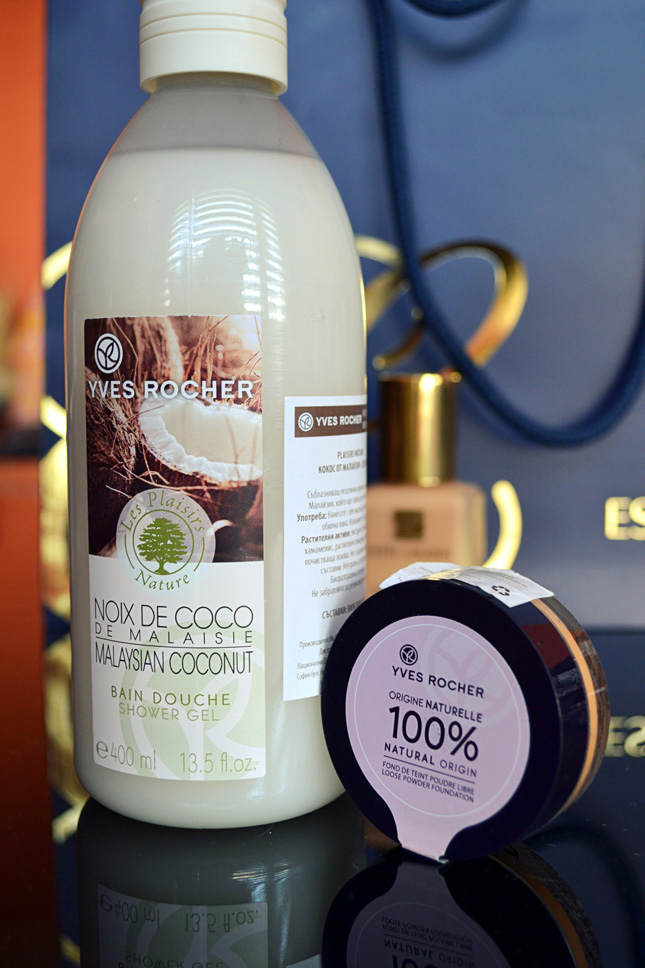 Malaysian Coconut Shower Gel
This bath shower enriched with Malaysian coconut lathers into a light, creamy foam. A true moment of pleasure with a mild tang, it offers you a delicious interlude of well-being!
The secret of Malaysian coconut: Originally from Southeast Asia, coconut is now grown in a number of countries. Yves Rocher has selected Malaysian coconut: fresh, deliciously crunchy, fleshy and filled with juice and milk. It coats the skin with a savory perfume that is subtle and sensuous…
Душ гел с аромат на малайзийски кокос
Този душ-гел обогатен с малайзийски кокос е с лека кремообразна пяна. Един истински момент на удоволствие, той ви предлага вкусна интерлюдия за благополучие!
Тайната на малайзийският кокос: Първоначална страна на произход Югоизточна Азия, сега се отглежда в редица други страни. Ив Роше е избрал малайзийския кокос пресен, вкусен, хрупкав, месест и изпълнен с кокосово мляко. Той покрива кожата с чувствен и изтънчен парфюм…