Здравейте, приятели, днешната тема е насочена само към дамите. Преди време имах едно запитване за блог пост свързан с проблемите, които имаме в избирането на сутиен. Бях доста ентусиазирана да пиша по темата, тъй като за мен, това е проблем от доста време. Никога не се чувствах комфорно и секси в сутиен. По-скоро за мен беше бреме, което трябва да изтърпя докато съм навън. Общо взето не бях доста информирана преди това, че има такова нещо като бра фитинг и че се предлага услуга, в която да диагностицират бюста ти за определяне на точен размер. И още повече бях доста приятно изненадана, че това нещо се предлага и в България.

 Hello, guys, today's topic is focused of the ladies. Before time, I had a question about blog post related with bra-blems. I was so excited to write on the topic, as for me, this is a problem from quite some time. I never felt comfy and sexy in a bra. Rather, for me it was a burden that must be endured while I'm outside. Overall I was not quite aware before, that there is such thing as bra fitting and offer a service in which you can diagnose breasts to determine the perfect bra size. And even more, I was pleasantly surprised that this is available in Bulgaria.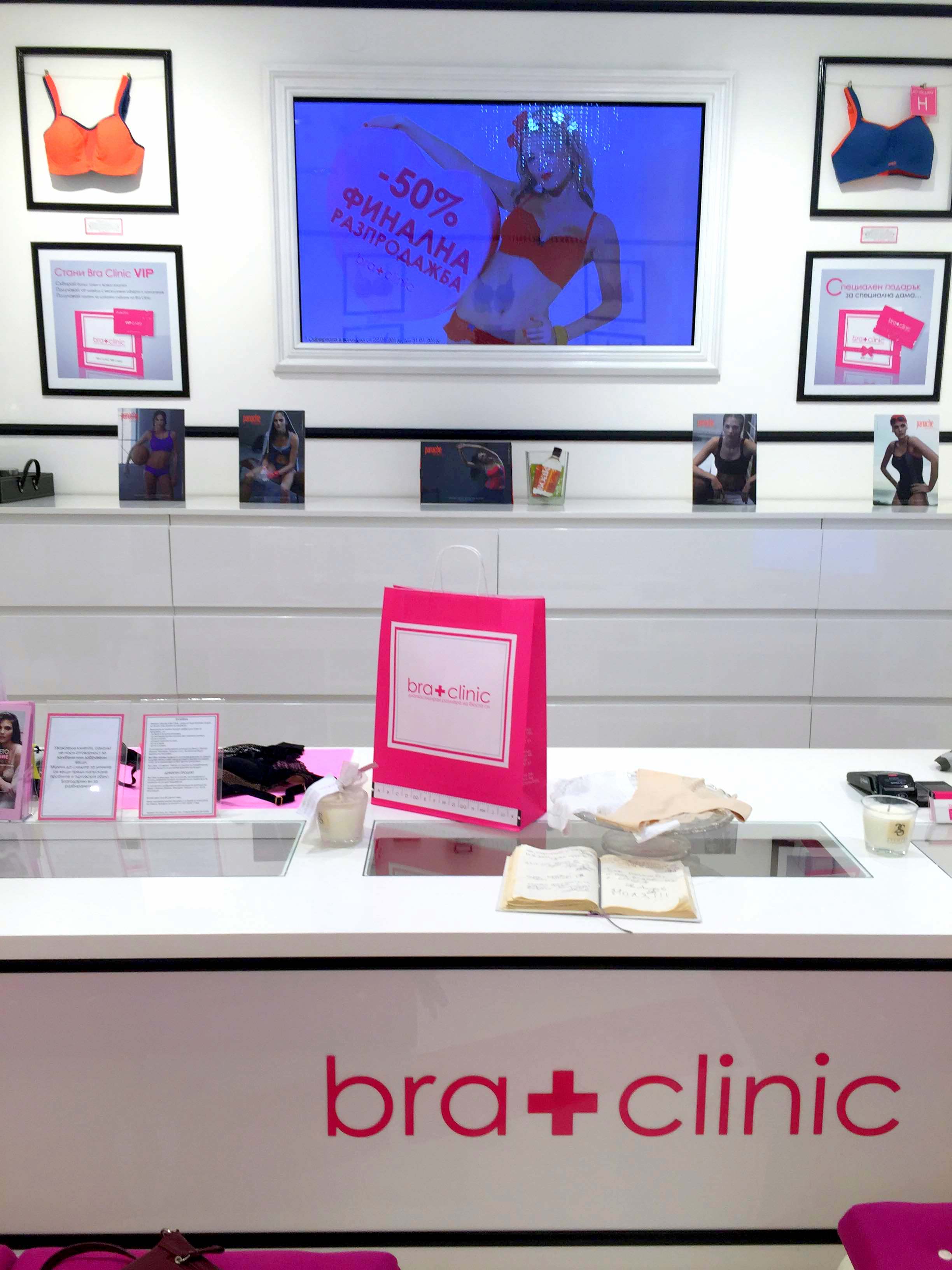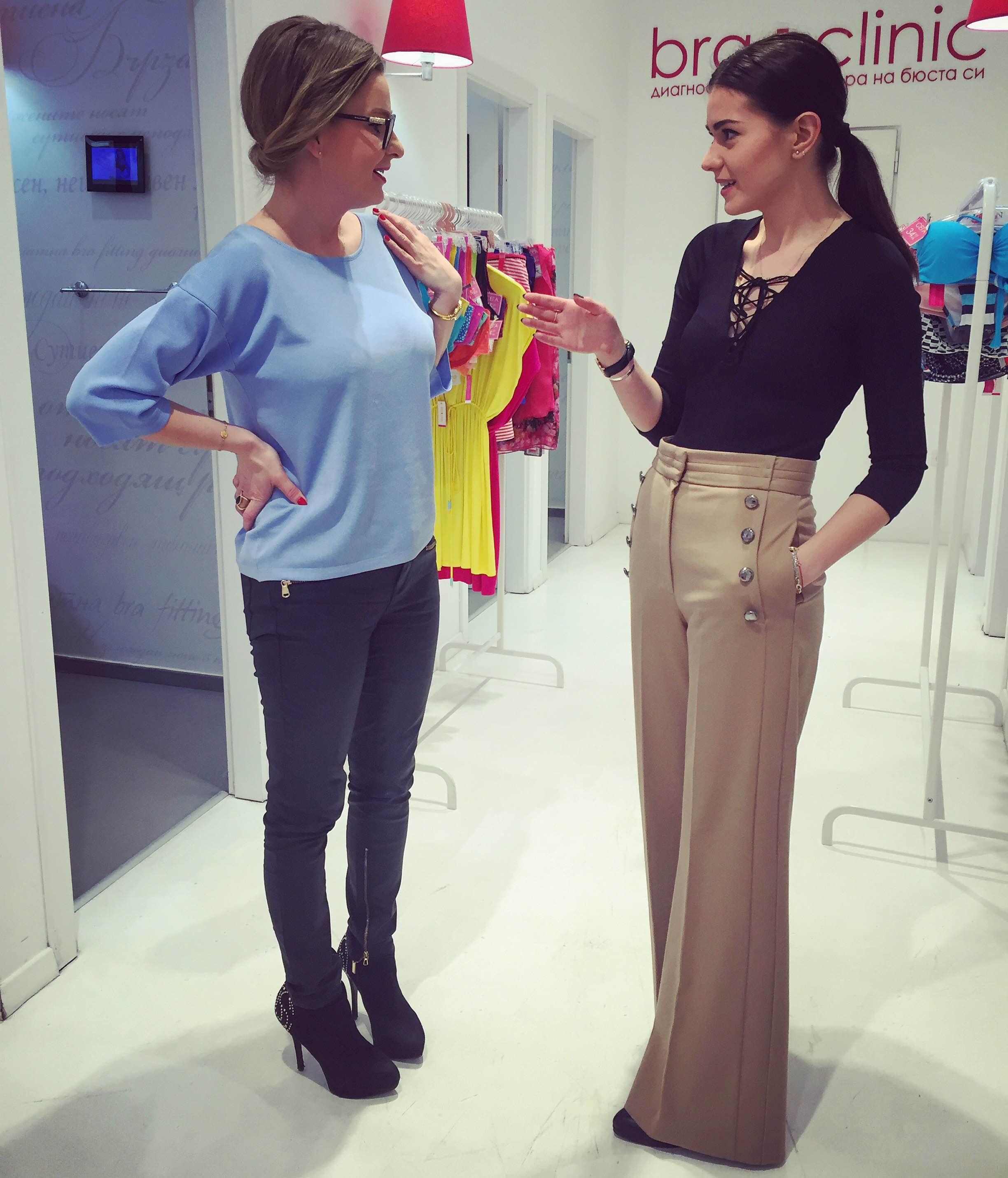 Мястото, в което може да намерите най-доброто обслужване и консултация за избор на бельо в София, България е Bra Clinic. Изискана обстановка, подготвени и усмихнати момичета, които ви посрещат и ви помагат в избора. Аз имах удоволствието да разговарям с основателката на тези салони, прекрасната Изабела Сакутова. Тя не само ме посрещна с усмивка, но ме накара да почувствам страстта, с която говори за бельото. Срещнах се с човек, който е отдаден на това, което прави и разбира се го предава на своите клиенти. Може би точно това прави тези бутици толкова уникални!

 The place where you can find the best service and advice for choosing the underwear in Sofia, Bulgaria is Bra Clinic. Elegant style, trained and smiling girls who greet you and help you in your choice. I had the pleasure to talk with the founder of these salons, the lovely Izabela Sakutova. She not only welcomed me with a smile, but made me feel the passion with which she talks about the underwear. I met with a woman who is dedicated to her job and of course, she transmit it to their customers. Maybe that makes these  boutiques so unique!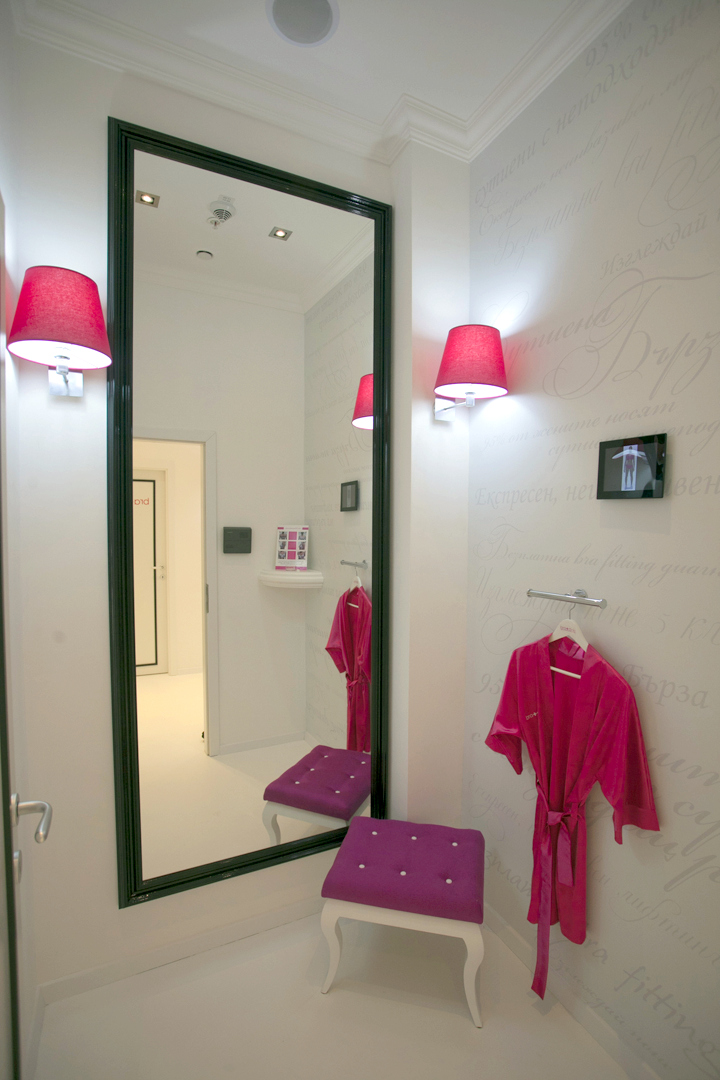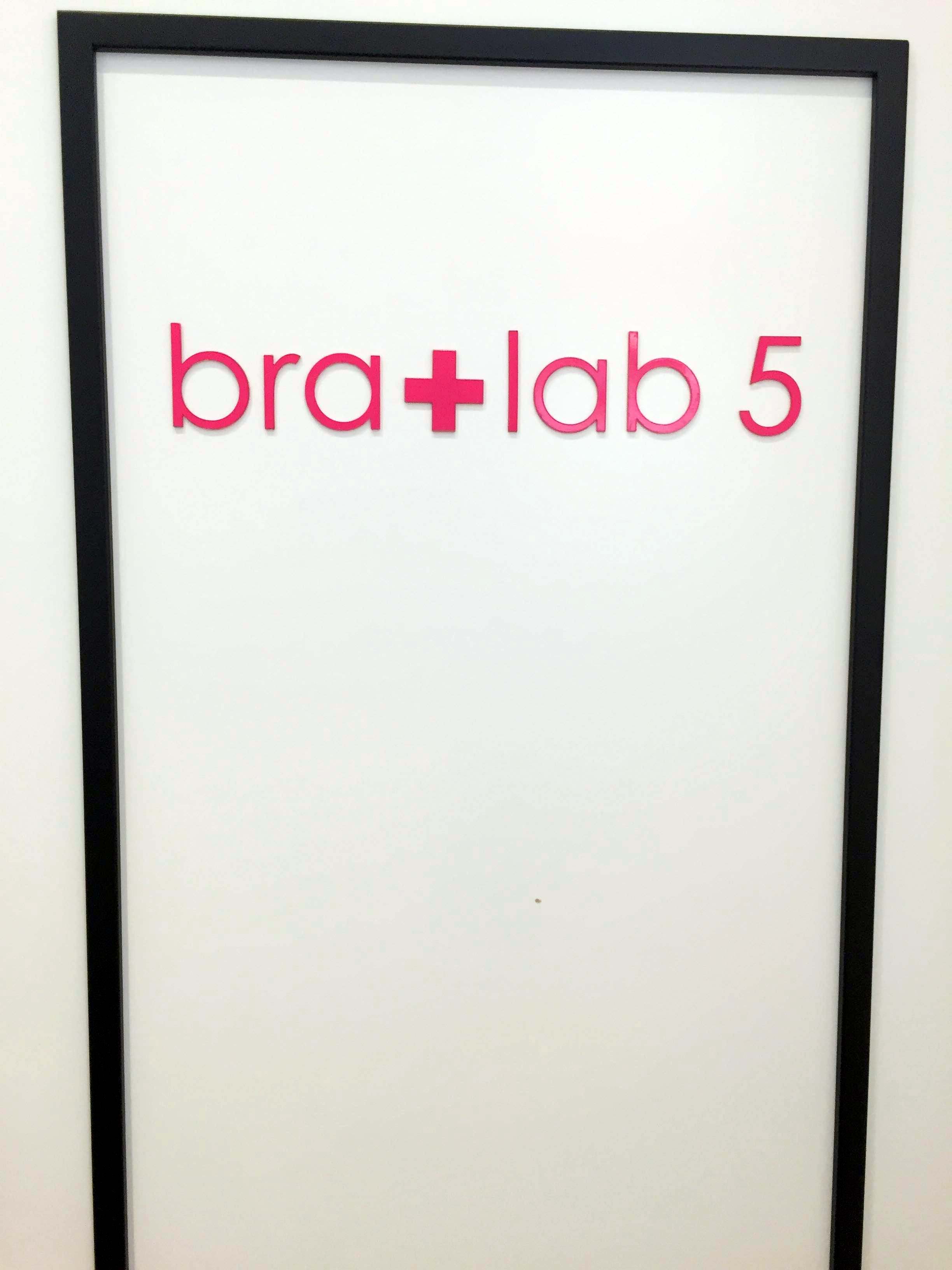 Първата тема, която ще споделя с вас е относно бра фитинга. Аз от доста време имам проблеми с намирането на удобен сутиен и дори вече се бях отказала. За мое голямо щастие, Изабела промени изцяло мнението ми за сутиените. Съвсем безплатно може да посетите салон на Bra Clinic, в който да диагностицират бюста ви, да определят обиколката, която се оказва 80% от самия избор на сутиен и съответно подходящата чашка. Да не говорим, че има всякакъв размер чашки.

 The first topic that I will share with you is bra fitting. For a while, I have trouble finding a comfortable bra, and even I had given up. I so happy that Izabela completely change my opinion of bras. Absolutely free, you can visit the boutique of Bra Clinic. The consultants will diagnose your breast size, which is 80% of the actual choice of the right bra and cup respectively. There you can find all cup sizes.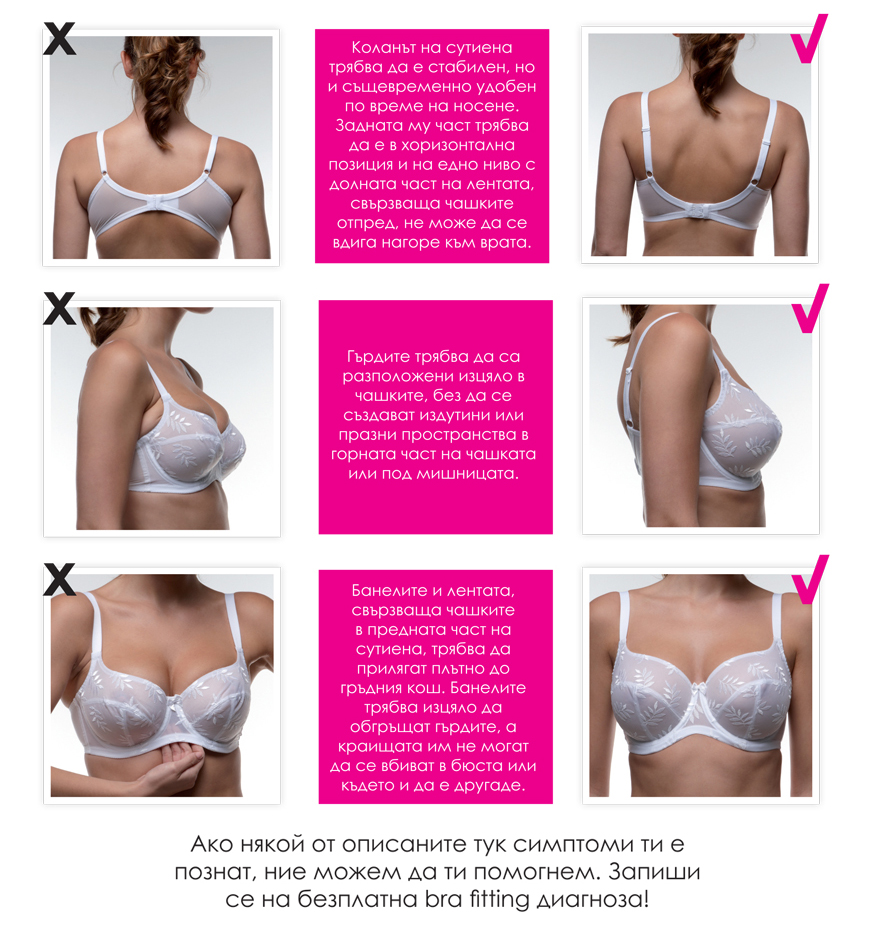 Бельото, което може да откриете в магазина е наистина много качествено. Имате възможност да пробвате всеки един сутиен, който пожелаете. И в крайна сметка, да пазарувате с удоволствие, без излишни нерви или прибързани решения. Изабела съветва, че една дама трябва да има минимум 3 хубави сутиена – един, който носи в момента, един, който си почива и един, който се пере. Лично аз съм на същото мнение, според мен е съвсем нормално една жена да има 3 сутиена. Разбира се, при възможност и желание не е изключено и по-голяма бройка. Но тук искам да акцентирам върху това, че трябва да заложим на качеството, а не на количеството. Не гледайте предубедено на красивата опаковка, в действителност цените, които Bra Clinic предлагат са доста приемливи. А и почти винаги има намаления.

 The lingerie, which you can find in the store is really high qualitative. You can try each bra that you want. And finally, buy it with pleasure, without unnecessary nerves or hasty decisions. Izabela advises that a lady must have at least three good bras – one that brings in the moment, one that rests, and one that is washable. Personally, I am of the same opinion, I think it is normal for a woman to have 3 bras. Of course, it is good to have more. But here I want to emphasize that we need to rely on quality, not quantity. Don't look prejudiced of the beautiful packaging, in fact prices at Bra Clinic are really acceptable. And almost always have pieces on sale.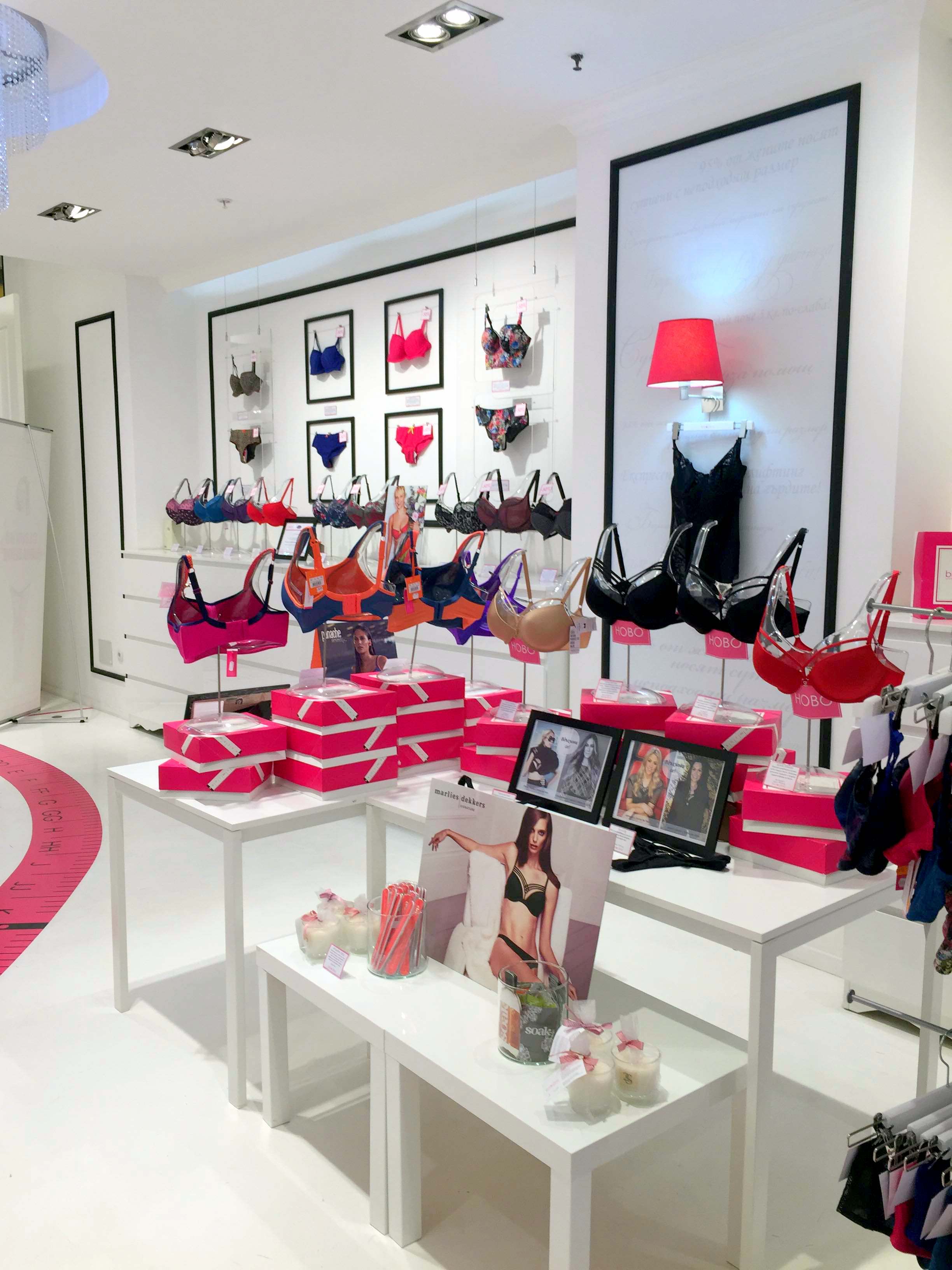 И на последно място ще кажа две думи за една прекрасна кампания Докосвам=Побеждавам! През целия октомври в салоните на Bra Clinic в Сердика Център, София, можете да занесете и изхвърлите своя стар неудобен сутиен (зле пасващият сутиен може да навреди, увеличавайки риска от заболявания на гърдите). В замяна ще получите 10лв. ваучер за отстъпка за закупуването на нов сутиен от Bra Clinic в точен размер, определен след професионална бра фитинг консултация. Научете повече за салоните тук или на място в Сердика Център или Парадайз мол.

 Finally, I would say two words for a wonderful campaign  – I touch = I win! Throughout October in the store Bra Clinic in Serdika Center, Sofia, you can take and throw away your old uncomfortable bra (ill-fitting bra can be harmful, increasing the risk of diseases of the breasts). In return you will receive BGN 10. discount voucher for buying a new bra Bra Clinic in a precise amount determined after a professional bra fitting consultation. Learn more about Bra Clinic here or in the Serdika Center or Paradise Mall, Sofia, Bulgaria.