Черно, отново?! Може би много често залагам на него в аутфитите си… За едни черното е символ на скръб, за други на самоувереност, власт. Всеки сам може да прецени с какво да го свърже. Много суеверия ни отблъскват от този цвят, заклеймявайки го, че "не е на хубаво". Задавали ли сте си въпроса какво е за вас един цвят (независимо дали е зелен, червен, черен, бял)? Без да се уповавате на мненията на психолози, астролози и колористи, за това как влияе съответния цвят на хората. Аз лично нося това, което ме прави уверена и подчертава моята индивидуалност. Свързвам черният цвят с изтънченост, сила, отличителност. За съжаление, не всеки може да го съчетае толкова добре, колкото си мисли. Това е труден цвят и изисква характер, който го подчертава. Не случайно смокинга е черен и малката рокля също… неща, които времето няма как да забрави.

 Black, again ?! For someone black is a symbol of grief, for others of self-confidence and power. Everyone can decide how to connect it. Most of us think it's a bad color. Have you ever asked yourself what is for you one color (whether green, red, black, white)? Without relying on the opinion of psychologists, astrologists and colorists on how the color affects of people. Personally, I wear what makes me confident and emphasizes my personality. I associate black with sophistication, strength, distinctiveness. Unfortunately, not everyone can combine it as well as he thinks. This is a difficult color and you should have a character to wear it. Not accidentally the tuxedo and the little dress are black… things that time can not forget.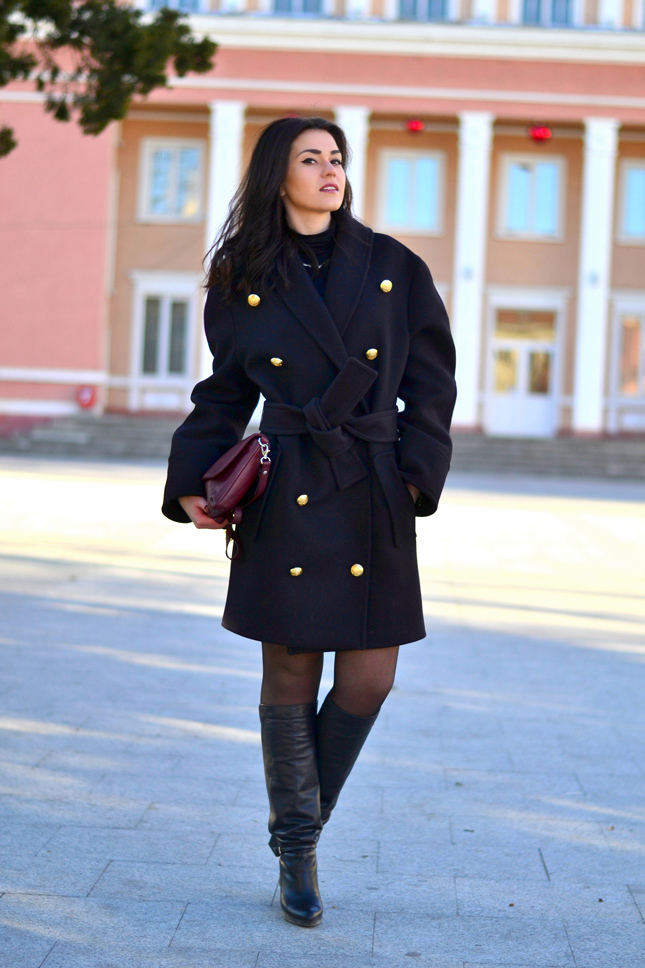 Но тук акцентирам върху палтото. Едно палто, в което съм влюбена, излъчващо стил и класа. Любимият ми артикул от колаборацията на Balmain с H&M. Модел "прегърни ме", реглан ръкав и огромни златни копчета в типичен Balmain стил. Наистина любов от пръв поглед. И определено идеално попадение за сегашните минусови температури.

 But here an accent is the coat. One coat, which I love, absolutely stylish and classy. My favorite item of a collab Balmain x HM. Model "hug me", raglan sleeves and large gold buttons of a typical Balmain style. Love at first sight. And definitely a perfect fit for the current freezing temperatures.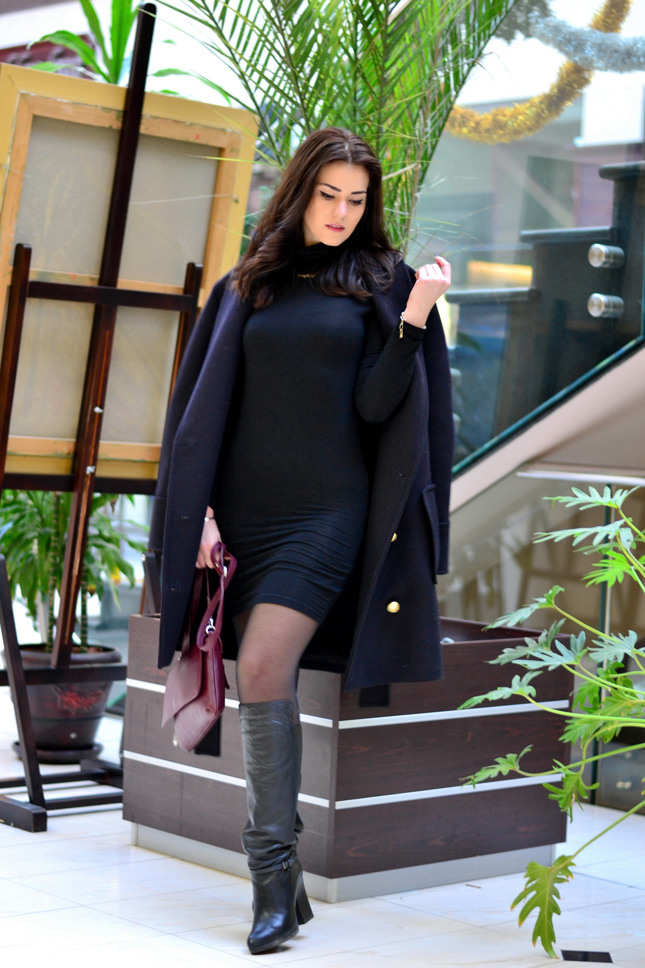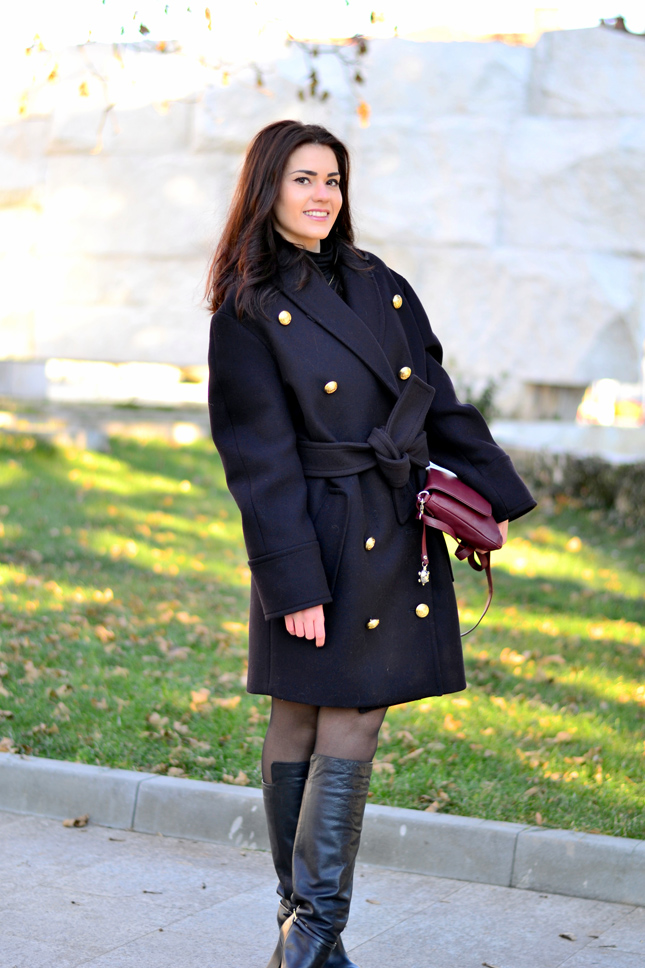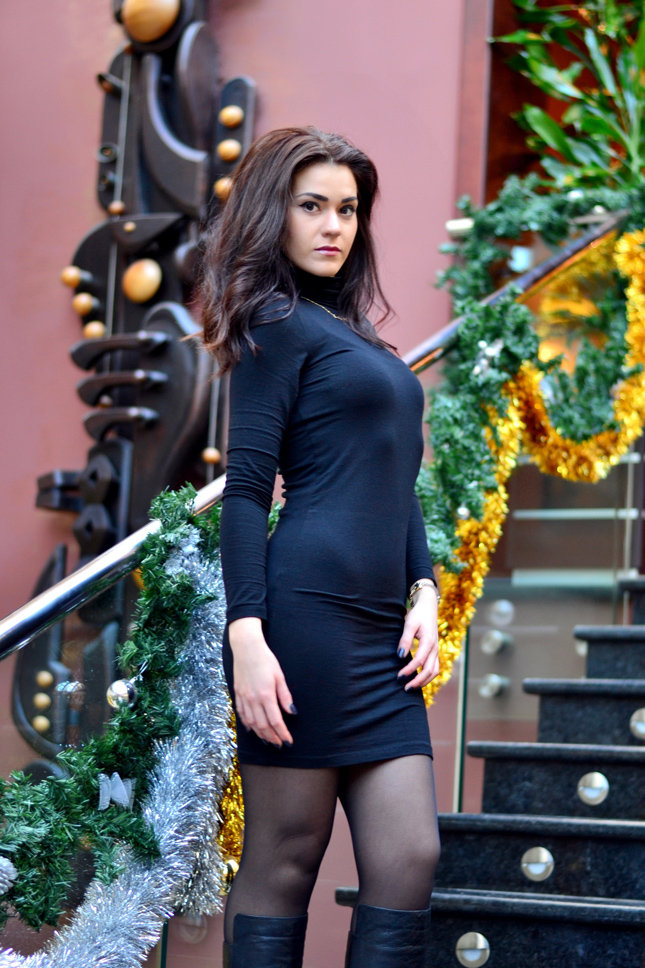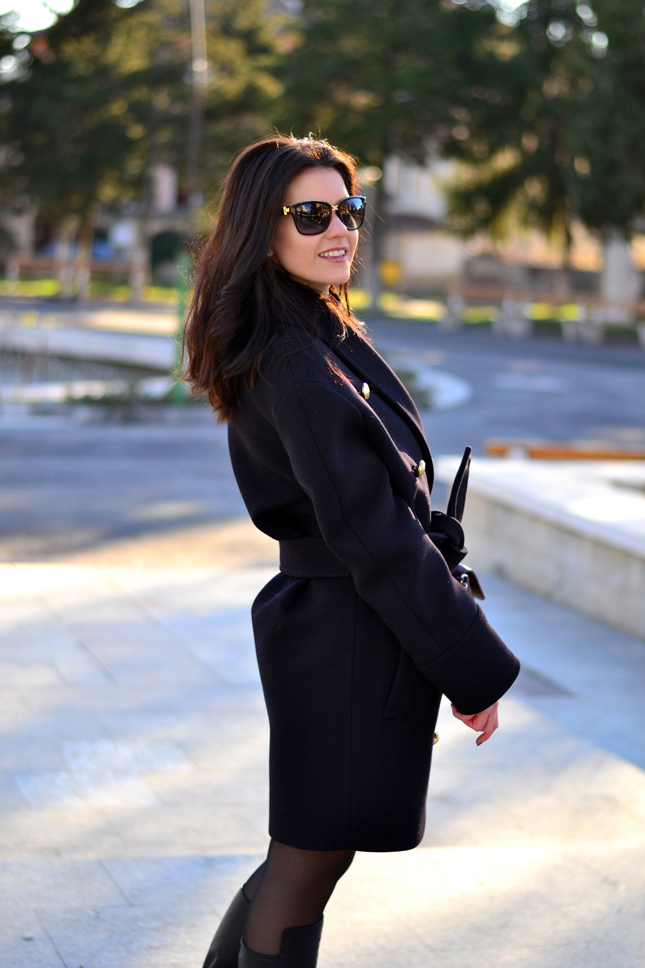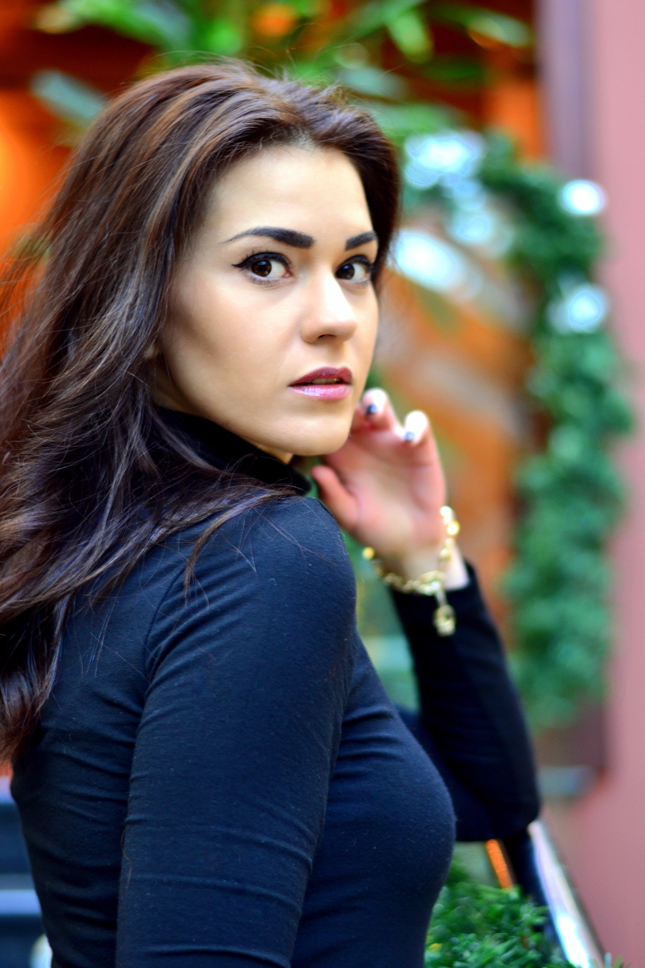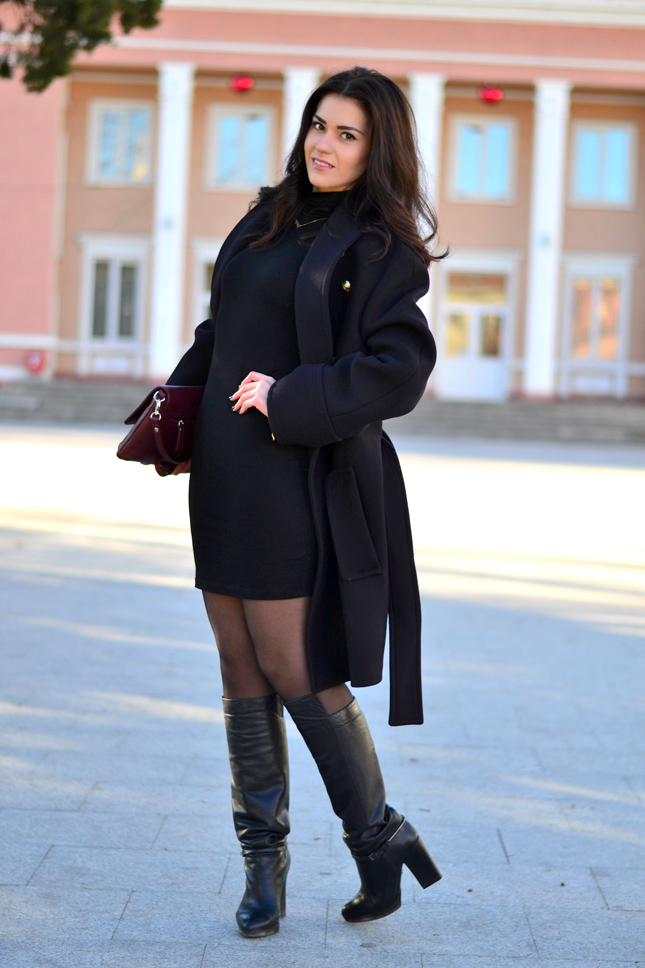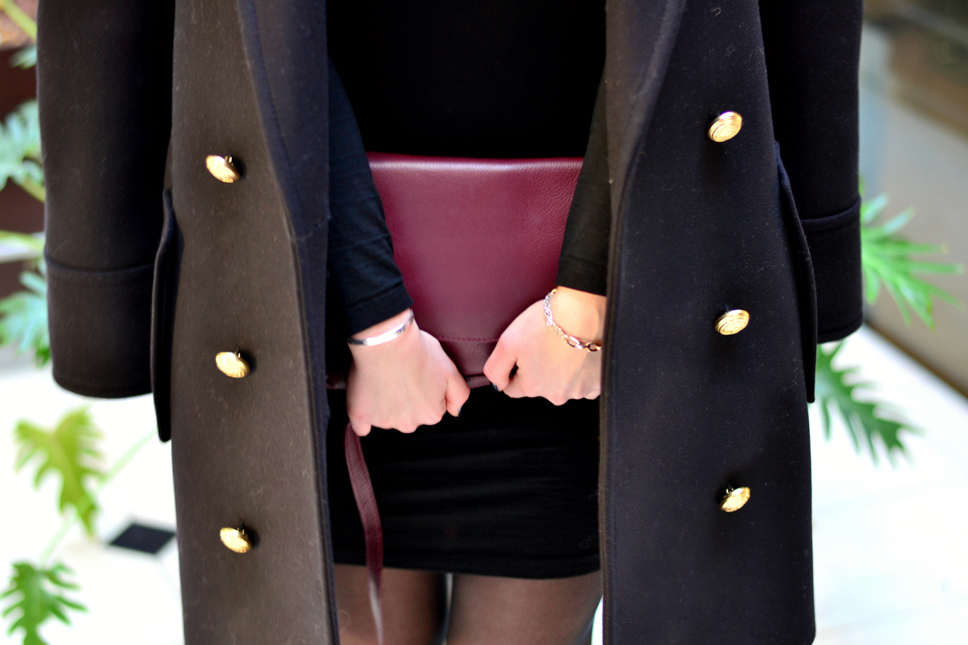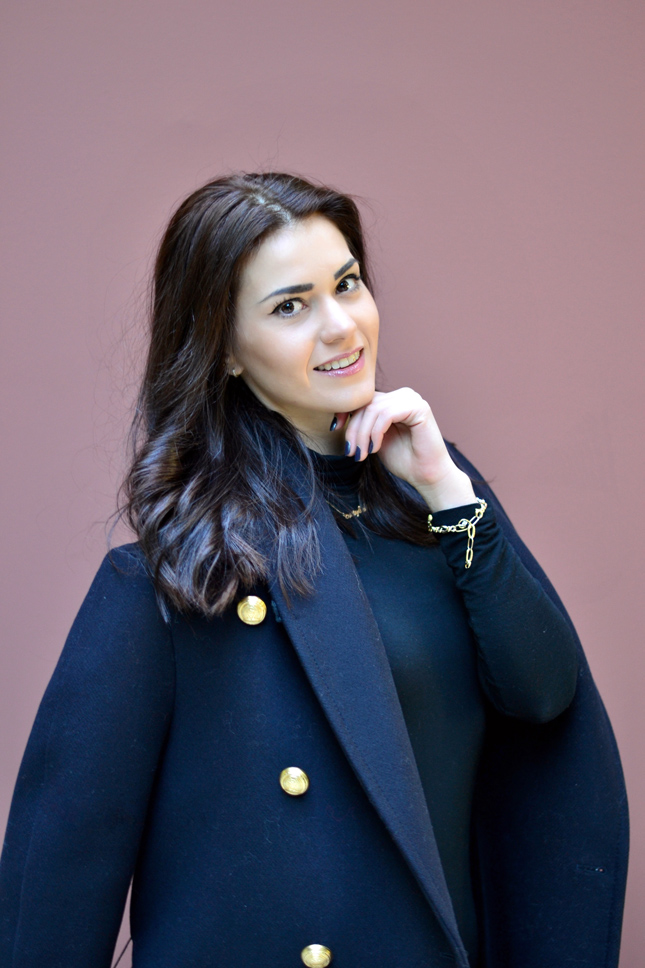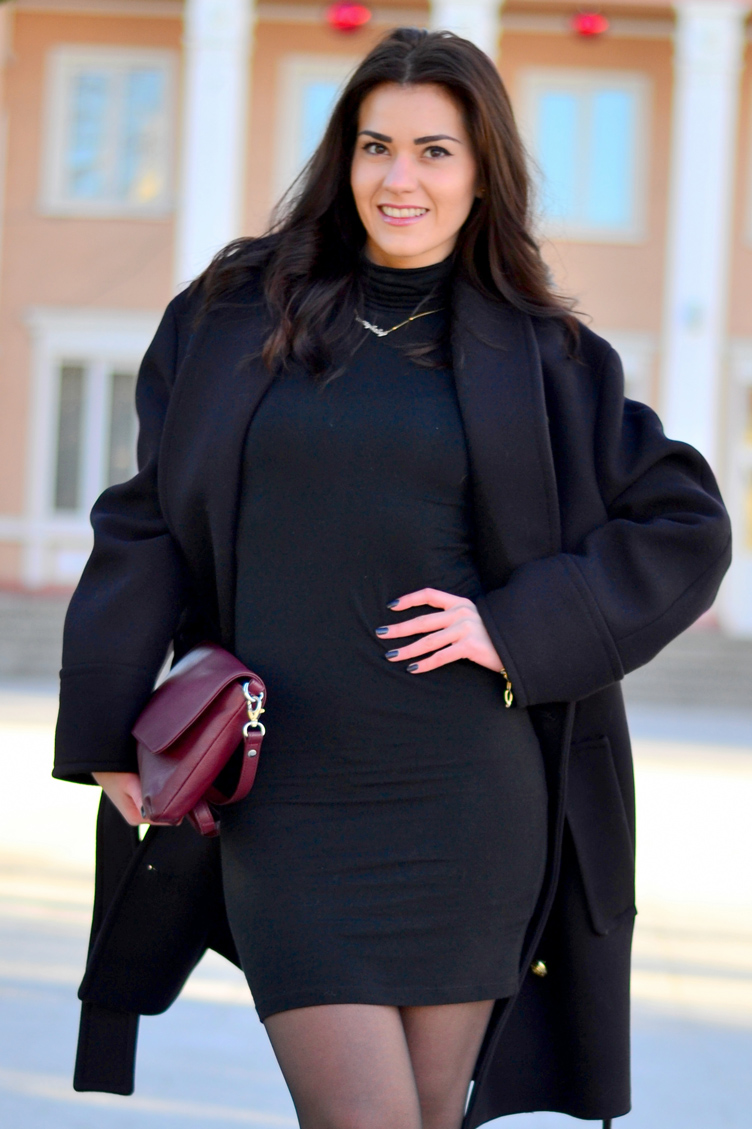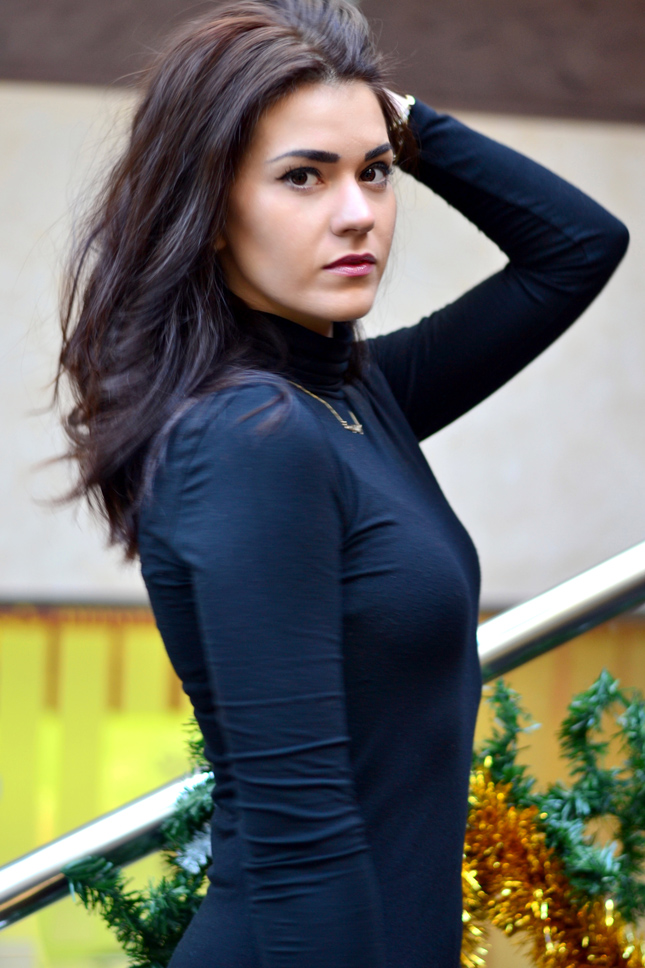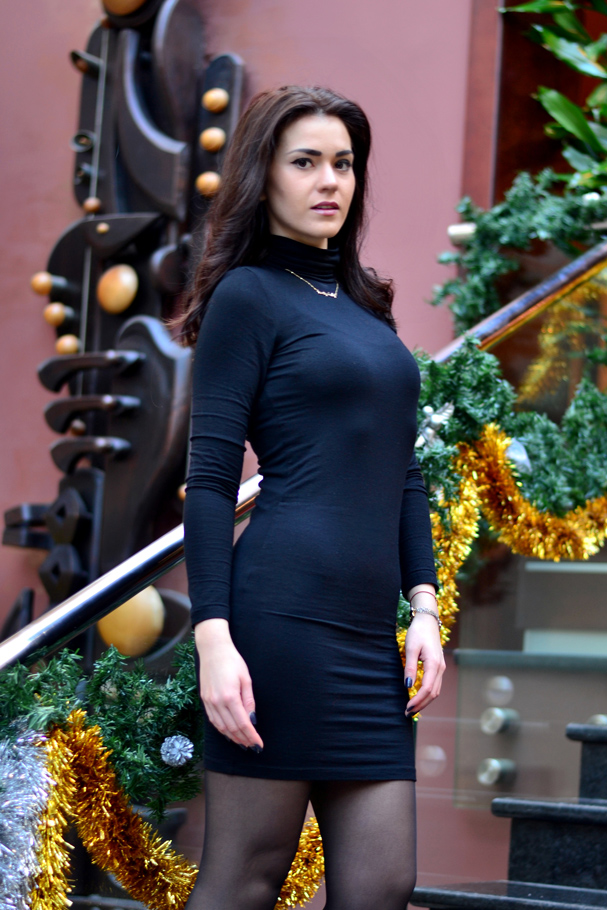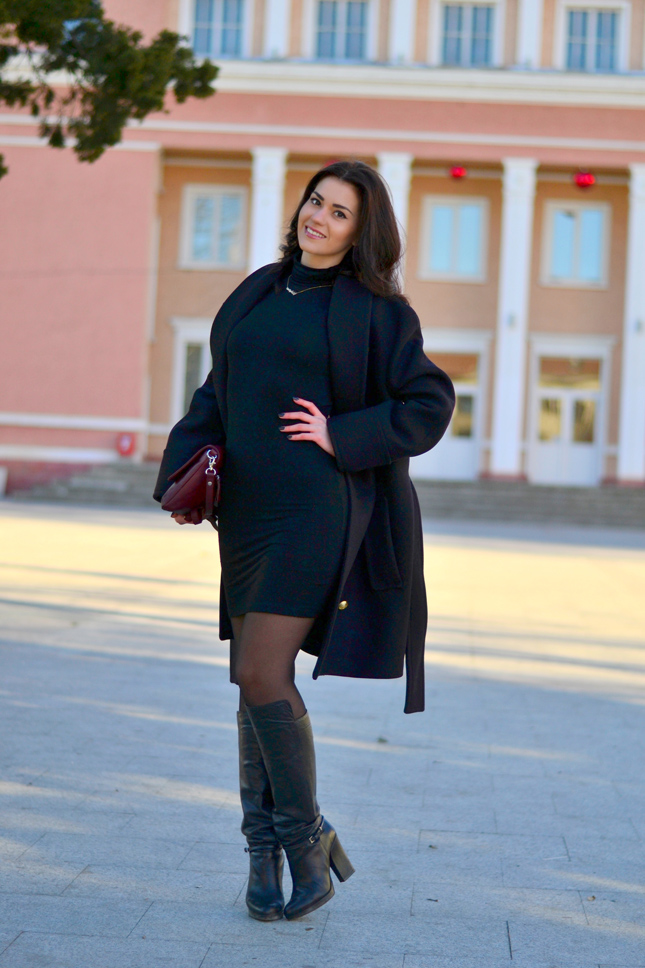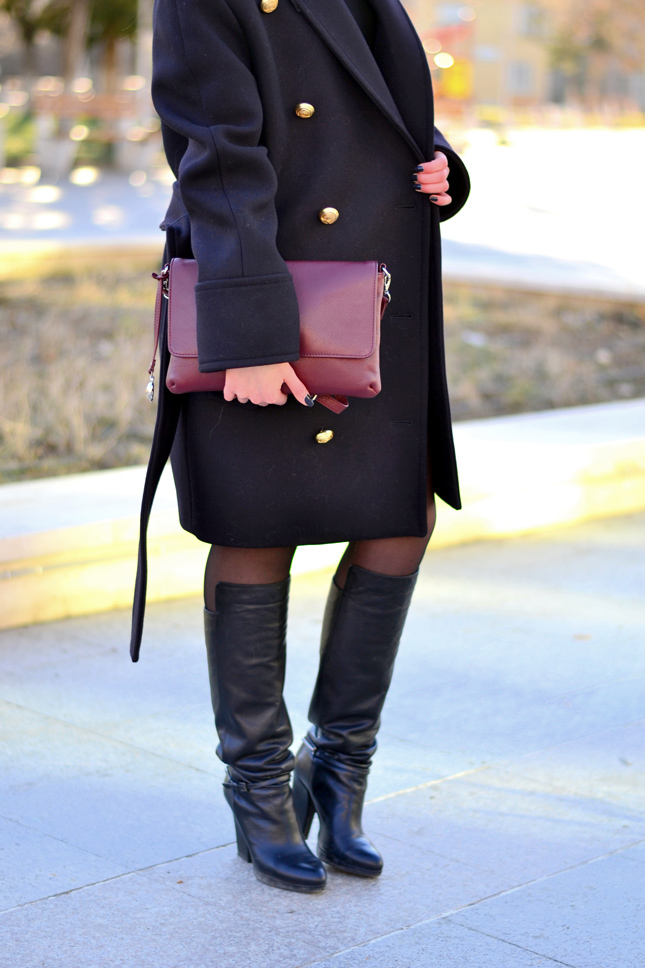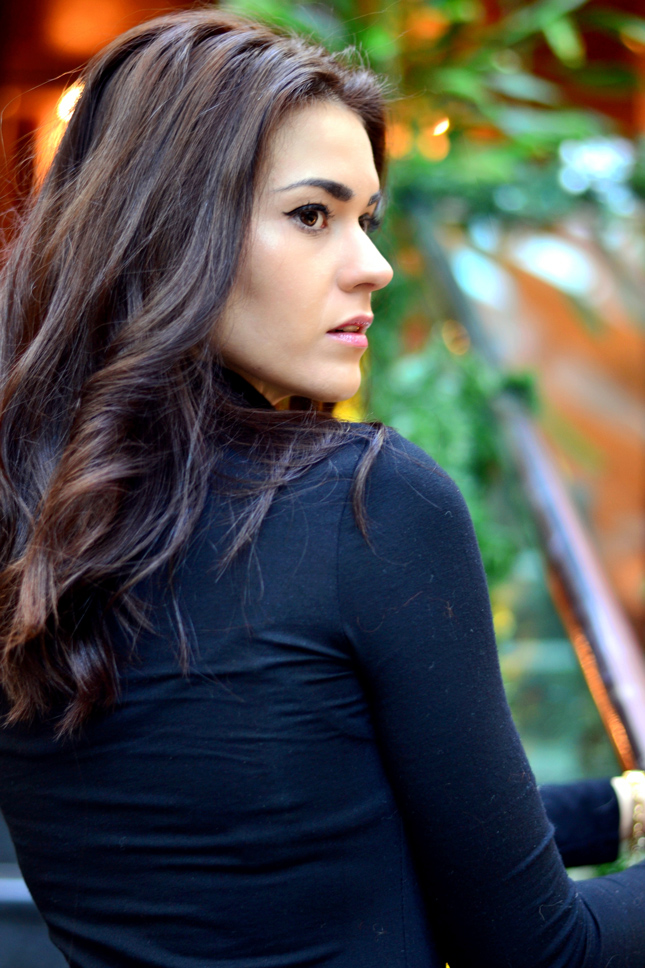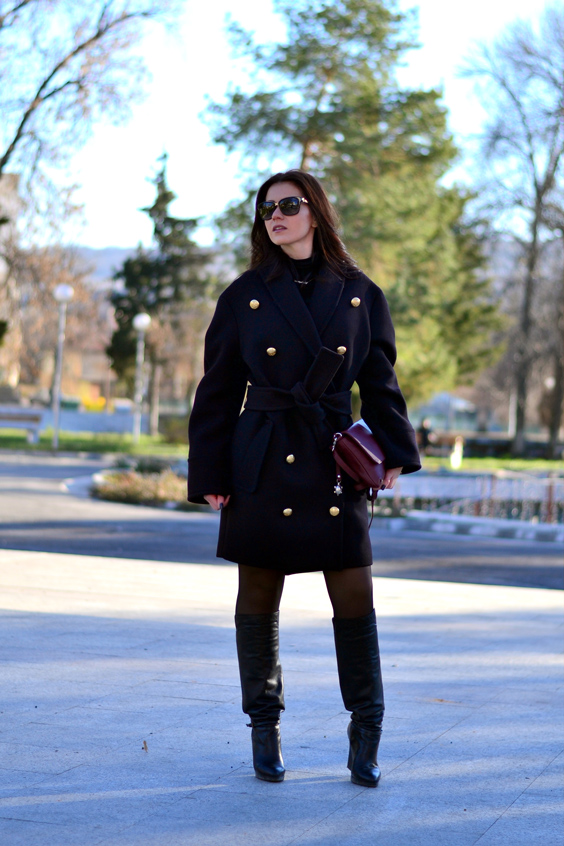 black coat HMxBalmain, black bodycon dress H&M, high-knee boots Massimo Zardi, red leather bag Carpisa, black sunglasses Chopard, necklace custom made by Burov's Atelier;
in cooperation with Diplomat Plaza Hotel & Resort

 със съдействието на Diplomat Plaza Hotel & Resort