Здравейте, приятели, днес ще ви представя една свежа и шик визия, която смятам за идеален избор в топлите летни дни. Избрах популярната дънкова пола с А-линия, но в средна дължина. Тя е подходяща както за разходка, така и за офиса. Реших да съчетая с бял топ с яка, който може да носите по-два начина в зависимост от повода. За ежедневна визия вържете на кръста, а за работа просто го натъпчете в полата. Обуваме сандали с платформа, които са много популярен модел в момента и изключително удобни за забързаното ежедневие. Тази визия може да допълним с кок и шал или пък с пусната коса на вълни, изборът е изцяло ваш. Но разбира се, никога не забравяйте и любимият си аромат. Парфюмите показват нашата идентичност и същност. Лично аз избирам парфюмите си много прецизно и имам за абсолютно всеки повод. Слагам според настроението и визията си. Днес се спрях на един чувстен и силен аромат, какъвто е Narciso Rodrigues. Излъчване на чистота, елегантност и финес. Това е един от любимите ми аромати, с който определено оставям следа след себе си. Още по-прекрасно е, че може да се сдобиете с комплект от Parfium.bg ТУК.

 Hello, guys today's look is super fresh and chic. It's a perfect choice for hot summer days. I chose the popular denim A-line skirt in midi length. It is suitable for walking and for the office. I decided to combine it with a white collar top that you can wear at two ways depending on the occasion. For a casual look tie it on the waist, for work just stuffed it in the skirt. Put sandals with platform, which are very modern at the moment and very comfy for everyday. Finish the outfit with a multicolored bandana scarf and bun or beautiful waves in the hair, the choice is entirely yours. But of course never forget your favorite fragrance. Perfumes show our identity and essence. Personally, I choose perfumes very precise and I have one for any occasion. Today my choice is a sensual and feminine scent L'absolu by Narciso Rodrigues. Purity, elegance and finesse. This is one of my favorite scents, which definitely leave a trail. It'a amazing that you can buy a set from Parfium.bg HERE.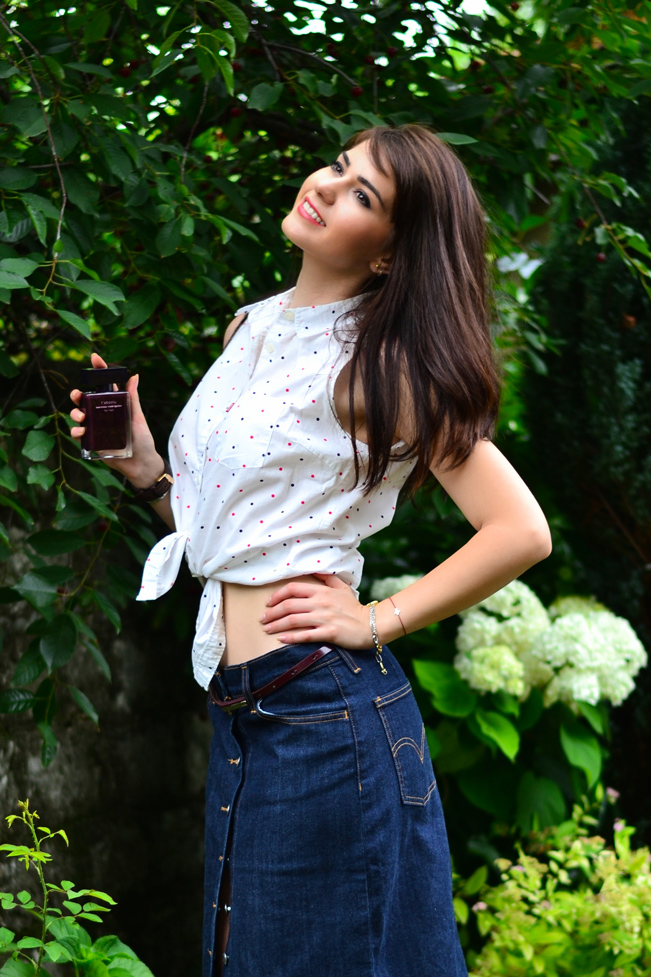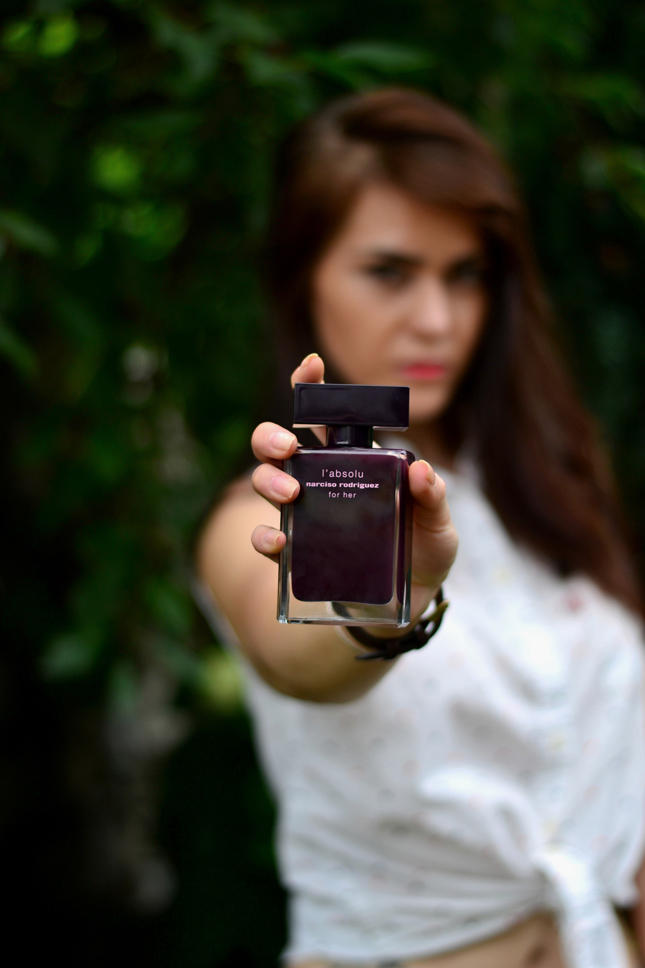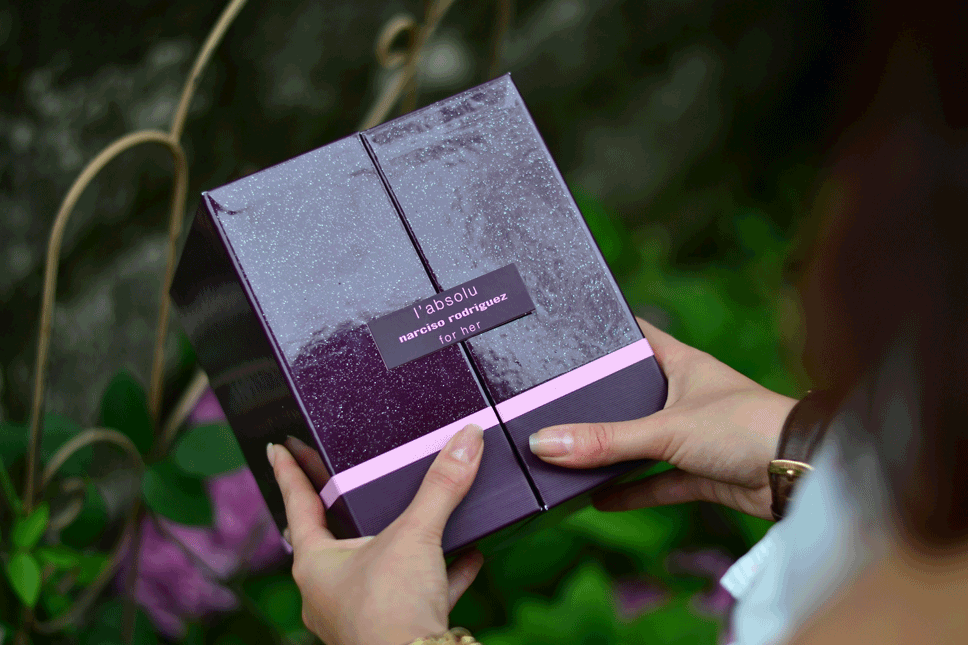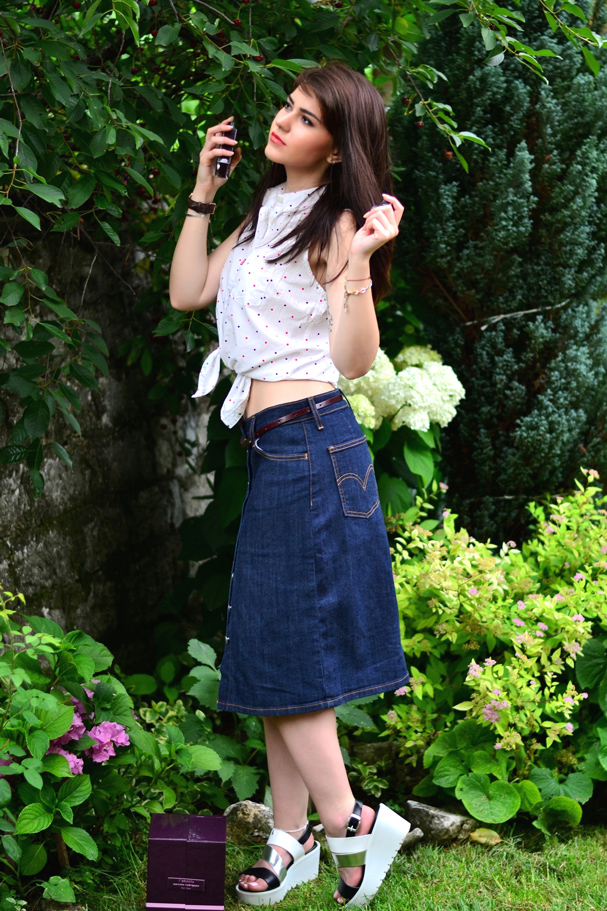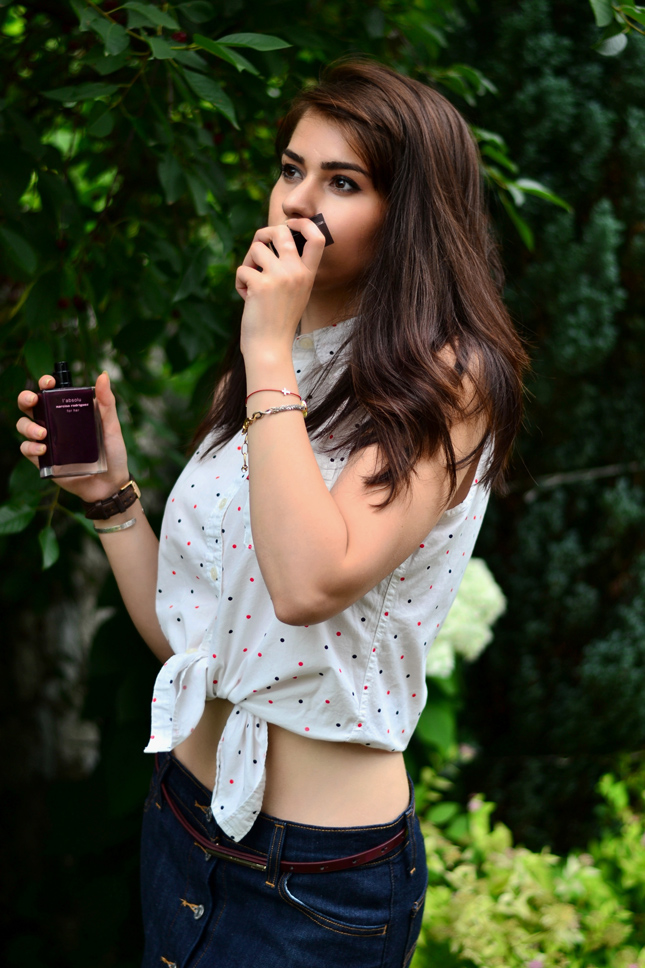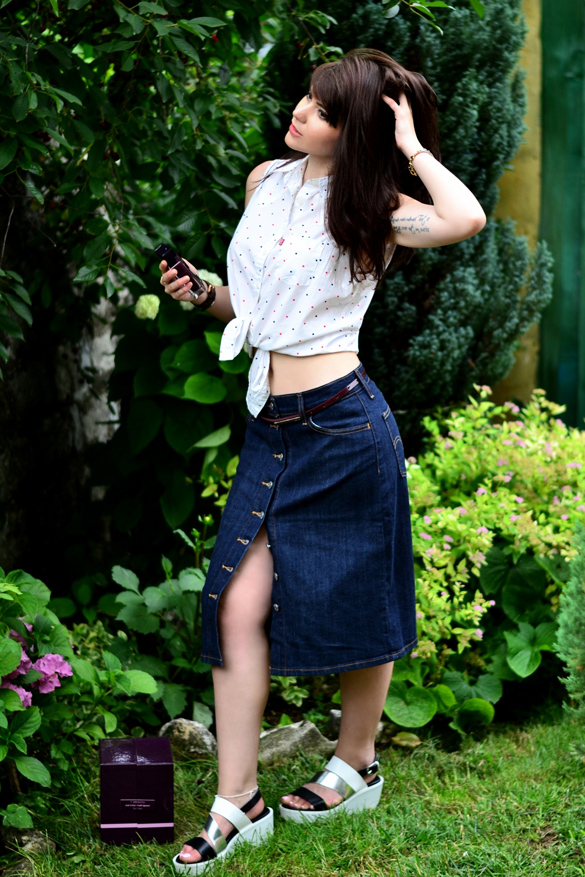 Много от вас ще се зачудят защо точно от там да си го купя?! Нека ви разкажа малко за Parfium.bg. Това е онлайн магазин за оригинална парфюмерия и козметика, който е на пазара от 2009г. Както сами може да забележите в сайта има изключително голям избор на брандове, което означава, че може лесно да откриете вашия любим аромат. Може да пазарувате с регистрация или да оставите номер и да се свърже с вас оператор. Също така може да получите професионална помощ при избор на парфюм. Имате безплатна доставка при покупка над 50лв., както и бърза доставка до 90 мин., ако в последния момент решите, че искате да подарите парфюм на близък. А за всички останали въпроси може да се обърнете към екипът на Parfium.bg. Какво по хубаво от коректност и бързина?!

About Parfium.bg. This is an online store for original perfumes and cosmetics, which is on the market since 2009. The store has a very big selection of brands, which means you can easily find your favorite scent. You can shop with registration or leave a number and the operator will contact you. You can also get professional help when choosing a perfume. You have free shipping on purchases over 50 BGN, And fast delivery to 90 min. And for all other questions can contact the team Parfium.bg. What could be better than correctness and quickness?!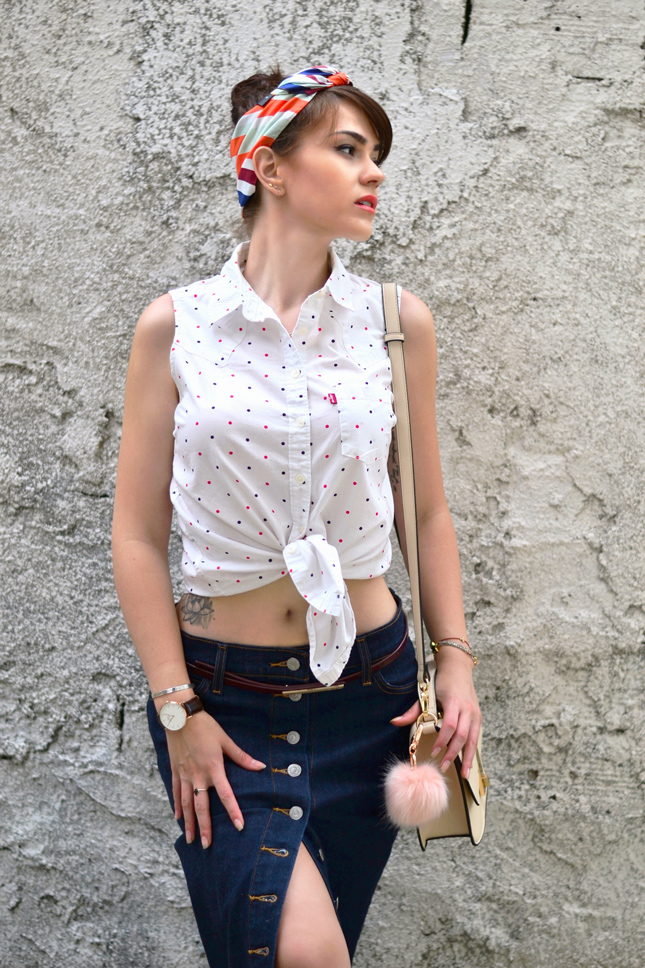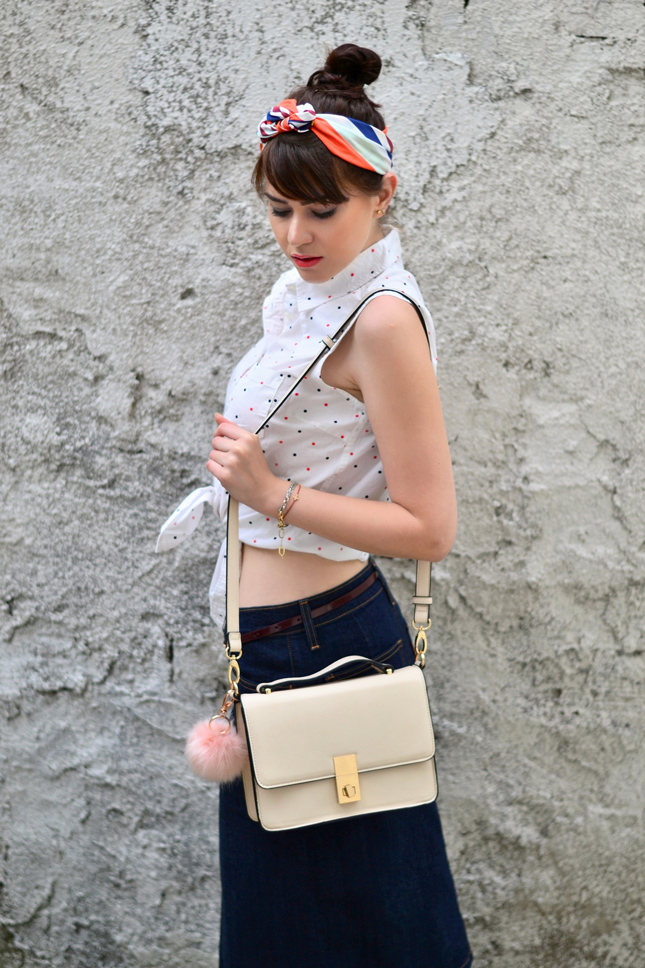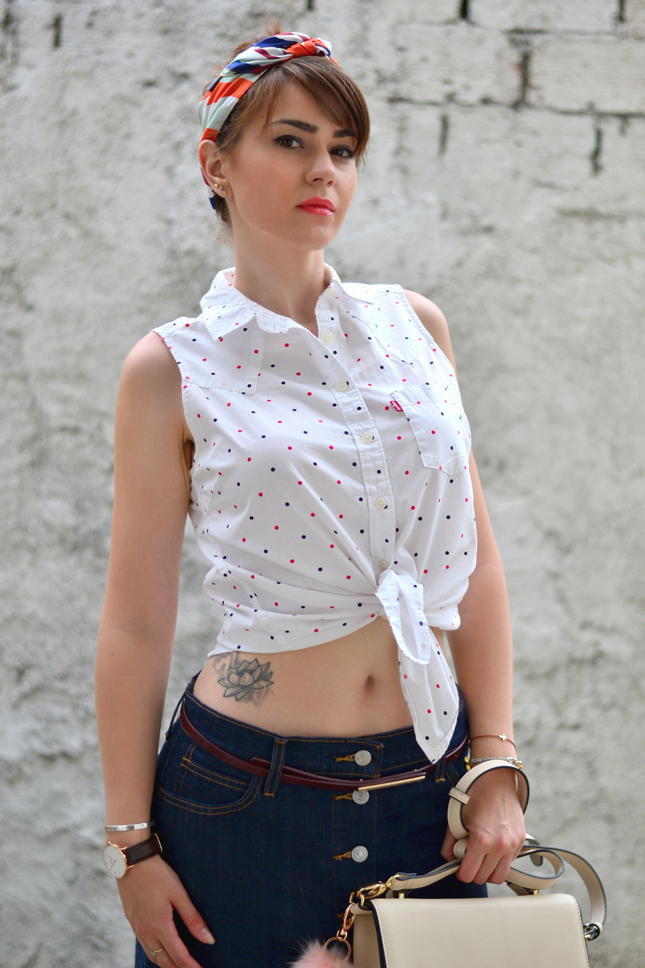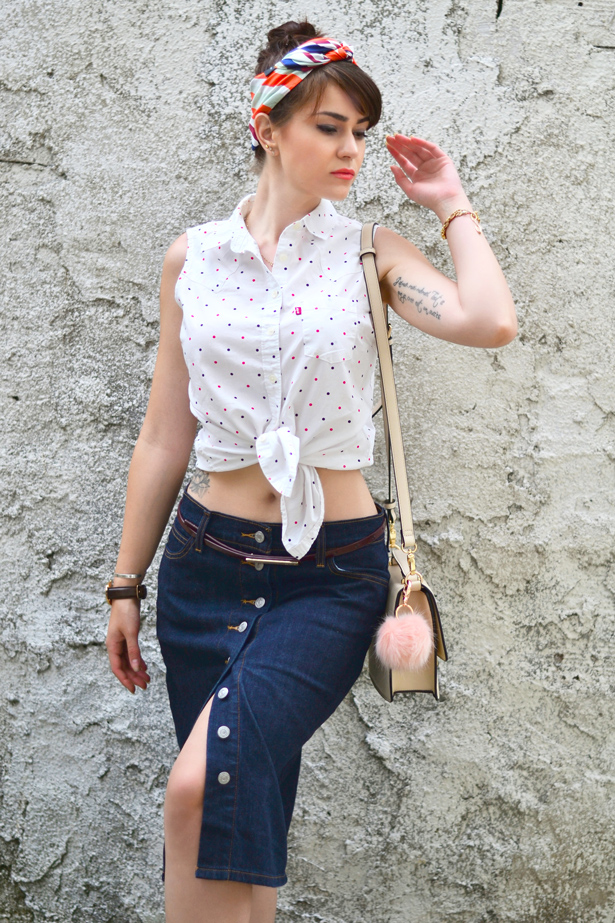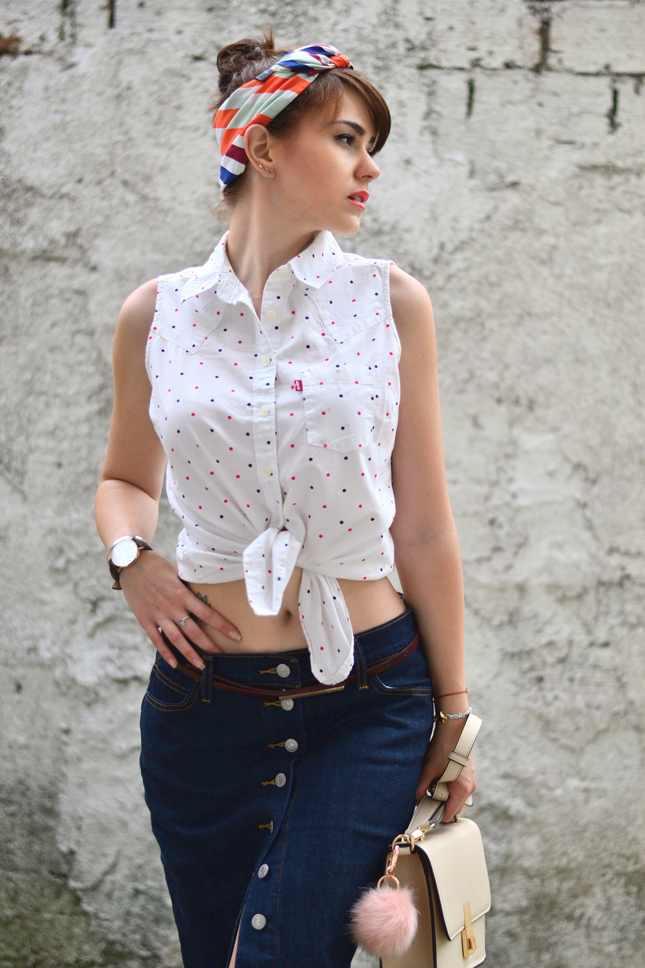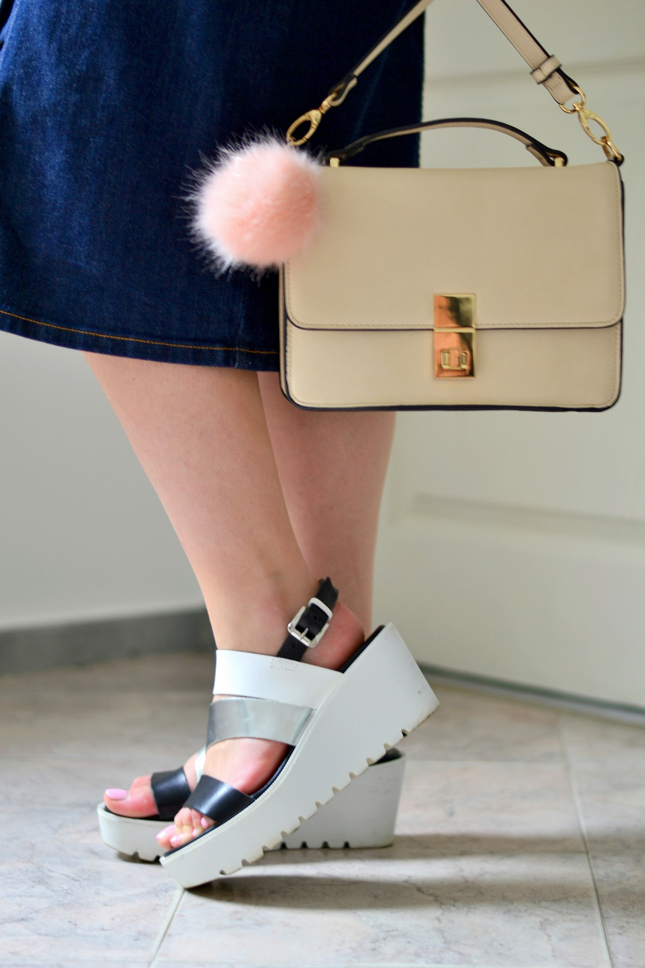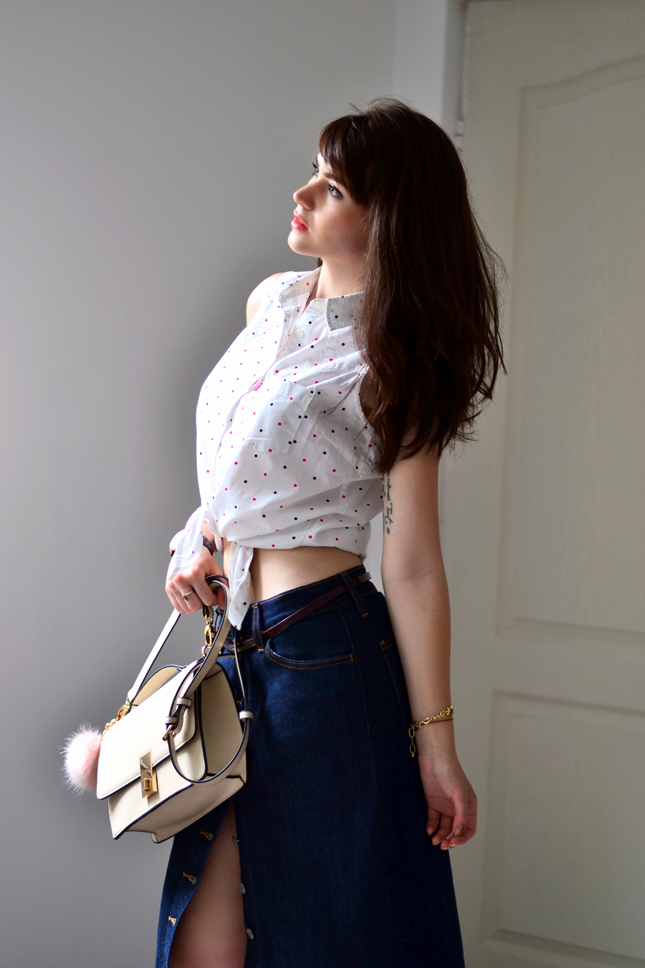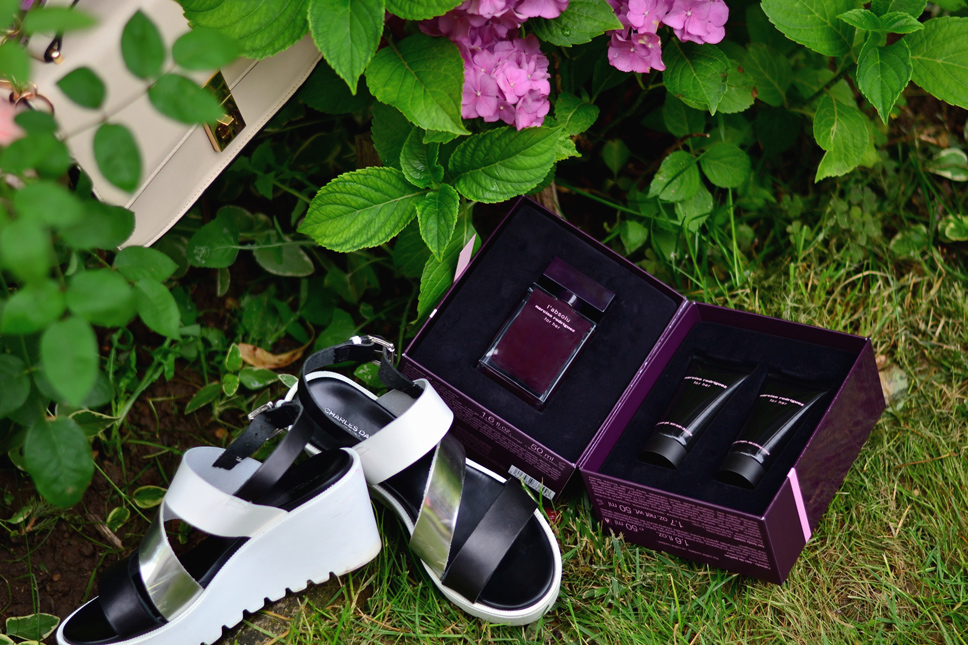 denim midi A-line skirt Levi's, white top Levi's, black and white sandals Charles David, nude crossbody bag Forever 21, multicolored bandana scarf Zara, purple belt Calvin Klein,  pink pom pom H&M, leg bracelet Avon, watch Daniel Wellington;