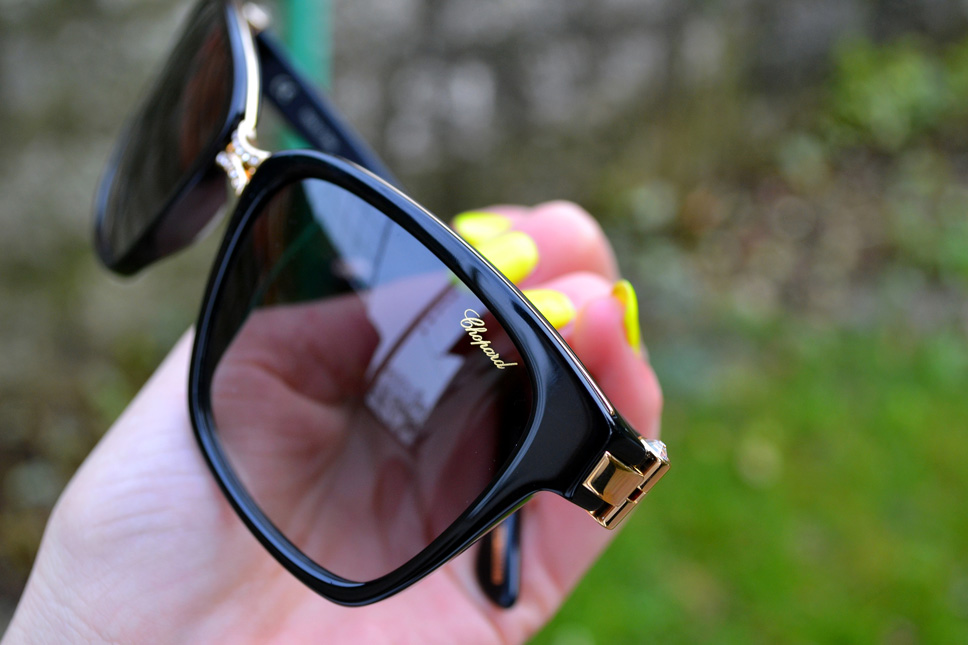 Well .. thеse are my amazing new sunglasses Chopard. All happened one Sunday a while ago when I woke up and saw that I was the winner of Eye See Euphoria giveaway. When you ask someone if he is lucky, in most cases the answer will be NO! I'm the same way, do not often win awards of any, but now that I took the "luck". There is not much to say about the glasses, they really speak for themselves – class, luxury and sophistication! As we know, Chopard is one of the most class brands worldwide. I want to thank you very much to Darryl from Eye See Euphoria that make me proud owner of these treasures. Maybe you can become the owner of some incredible and unique model, only need to check eyeseeeuphoria.com and join his amazing giveaways. Good luck to all!
P.S. As you can see my choice is a classic black suit with my favorite white shirt.

Добреee.. това са моите невероятни нови слънчеви очила Chopard. Всичко се случи в един неделен ден преди известно време, когато се събудих и видях, че съм победителят в giveaway-a на Еye See Euphoria. Когато попитате някой дали е късметлия, в повечето случаи отговора ще е НЕ! Аз съм по-същият начин , не печеля често награди от каквото и да било, но ето че и аз извадих "късмет". Няма какво много да кажа са самите очила, те наистина говорят сами за себе си – класа, лукс и изтънченост! Както знаем Chopard е една от най-класните марки в целия свят. Искам да благодаря изключително много на Darryl ot Eye See Euphoria, че ме направи горд притежатeл на тези съкровища. Може и вие да станете собственик на някой невероятен и уникален модел, единствено трябва да проверите eyeseeeuphoria.com и да се включите в неговите невероятни гивове. Успех на всички!
P.S. Както забелязвате избора ми е класически черен костюм в съчетание с любимата ми бяла риза.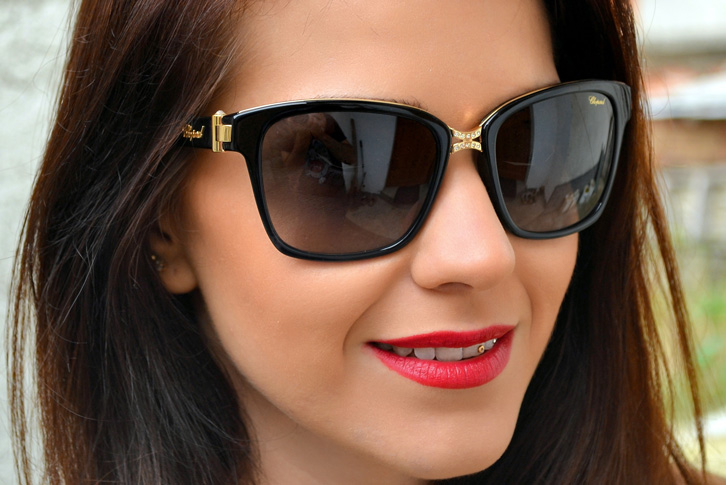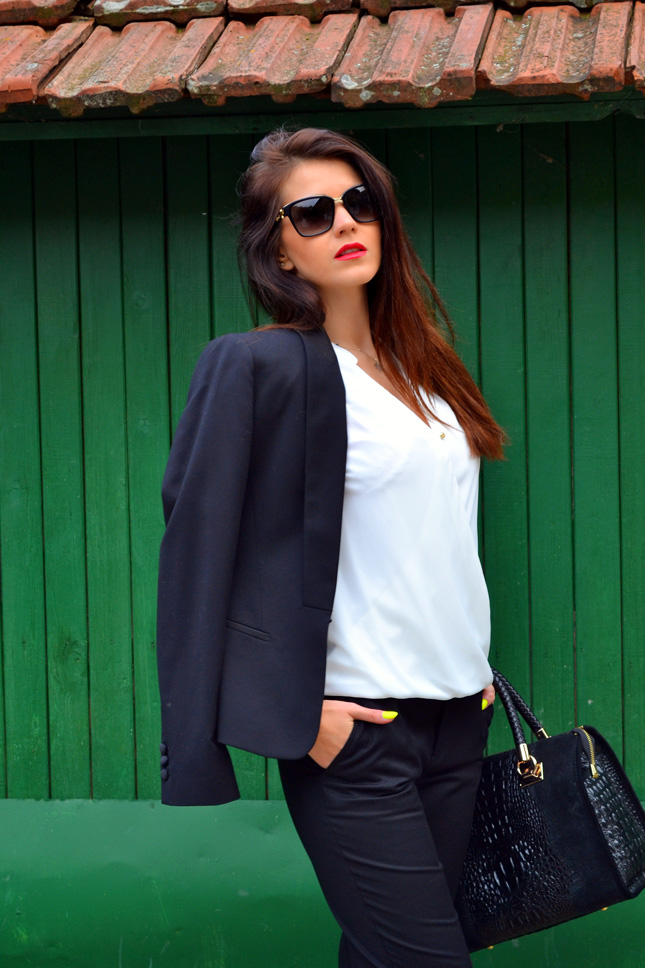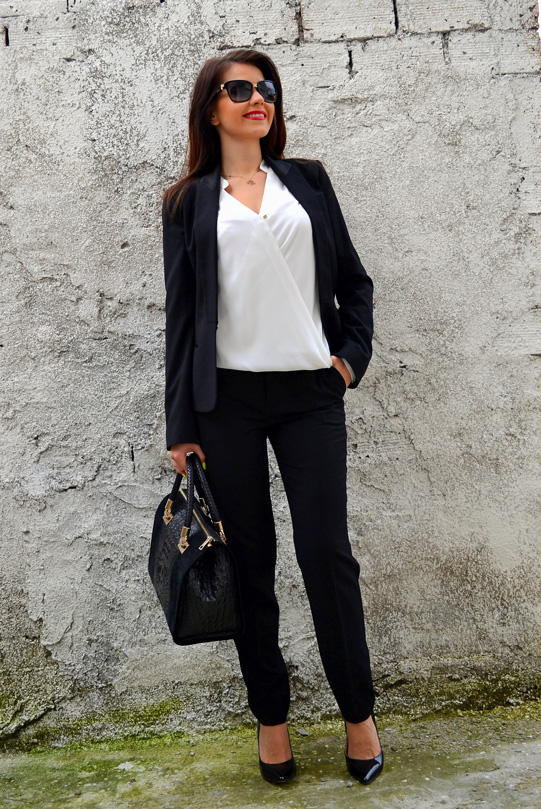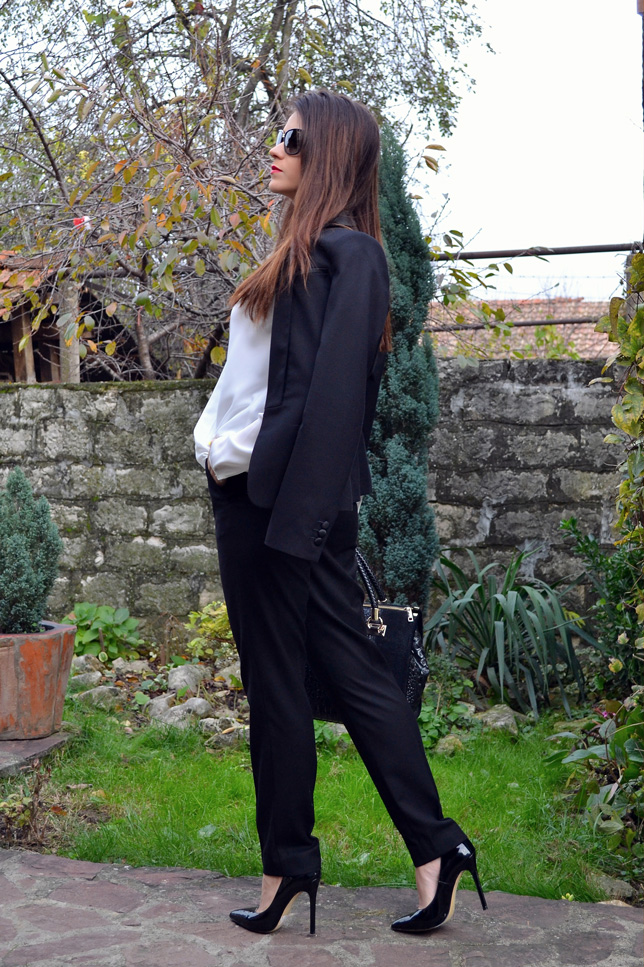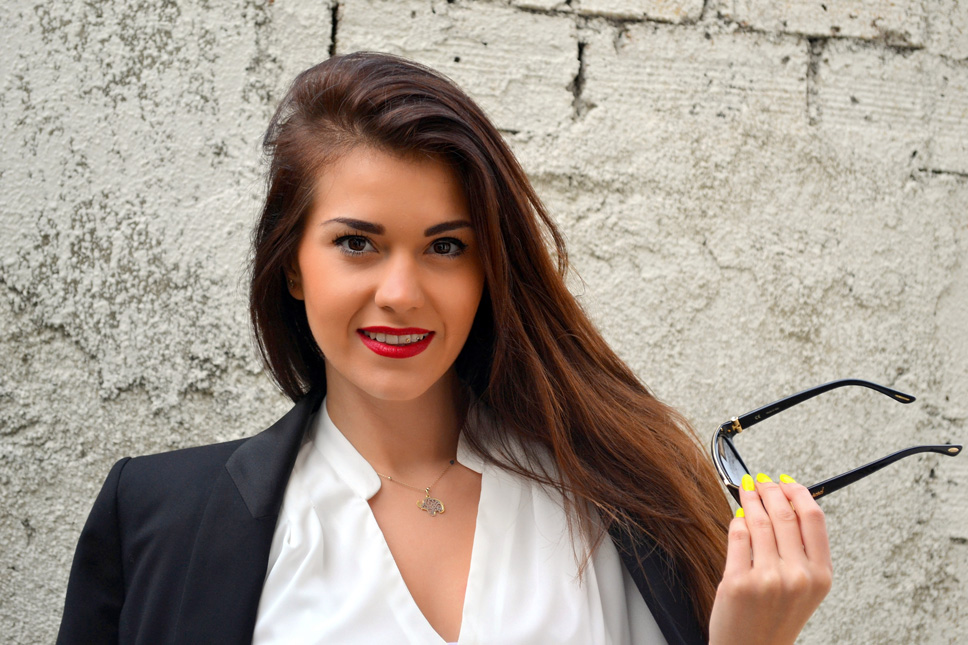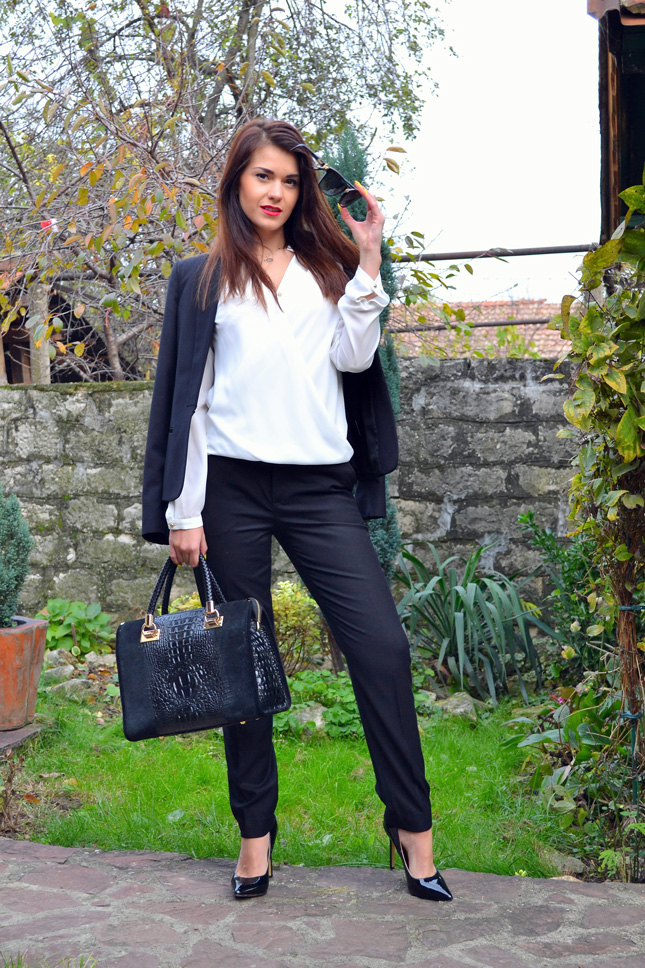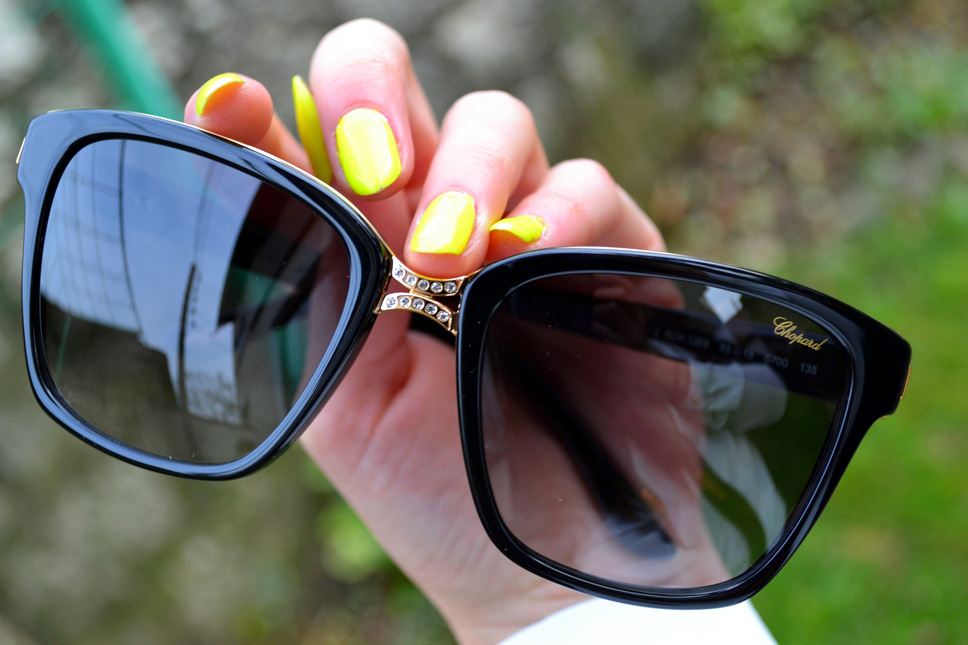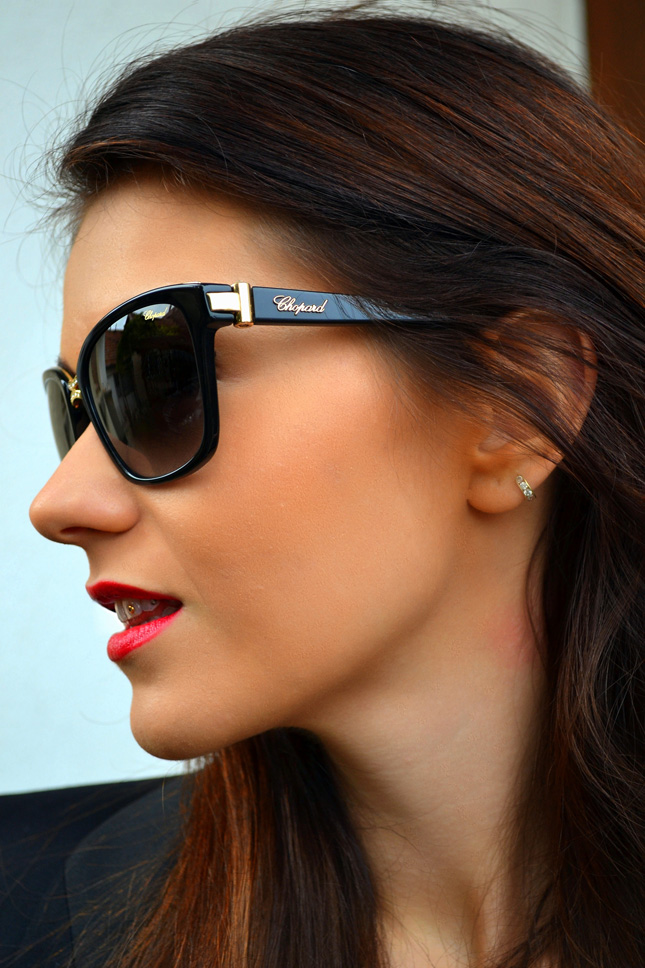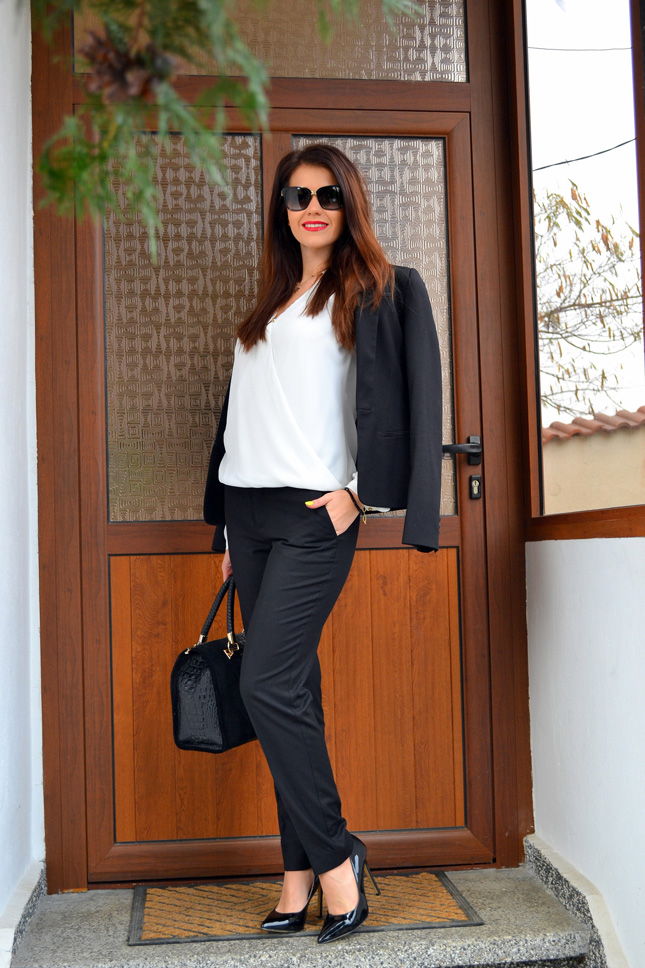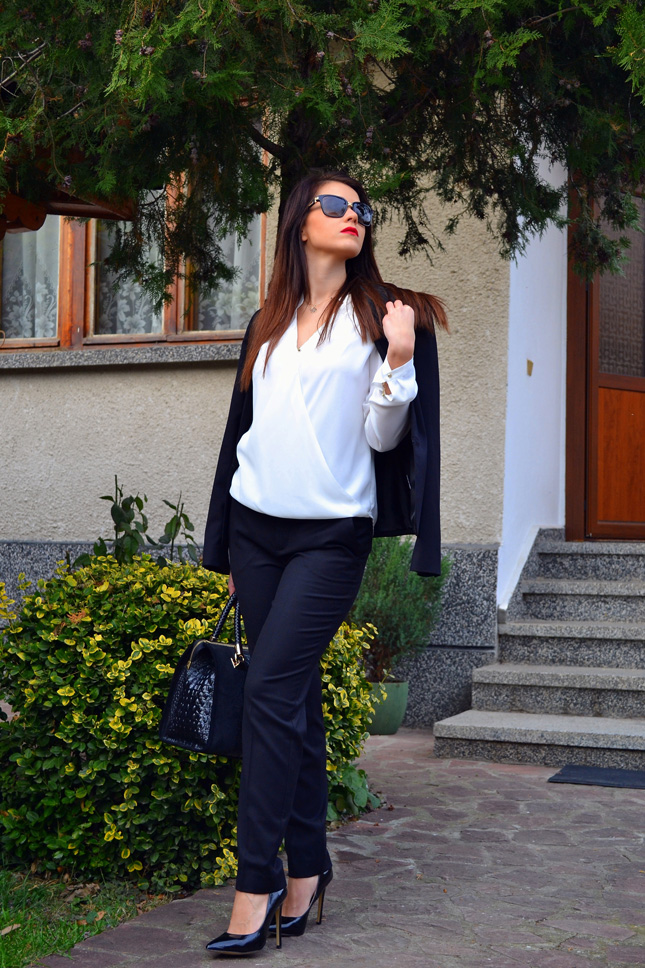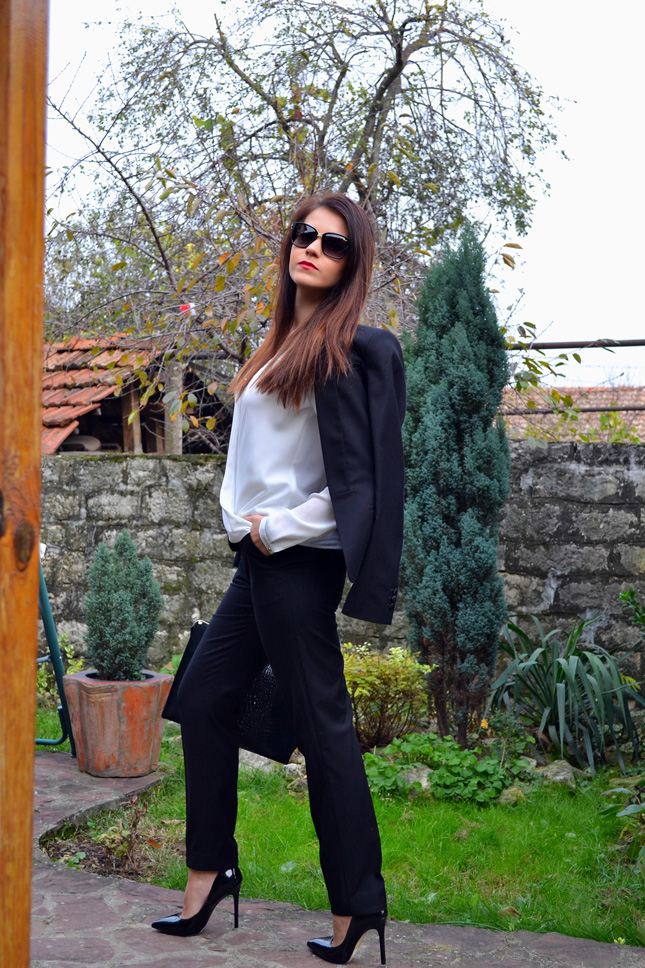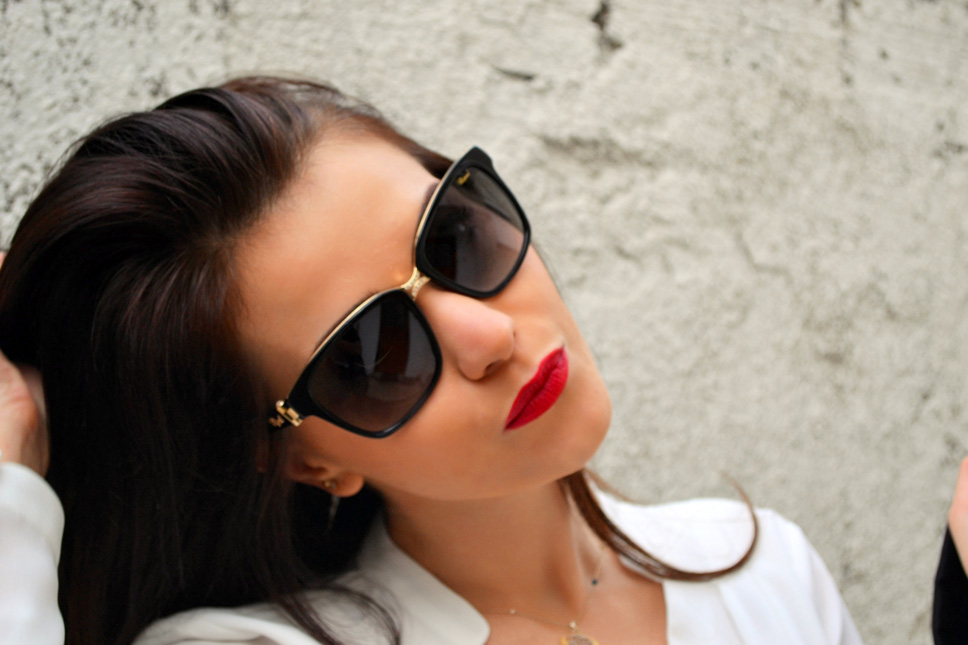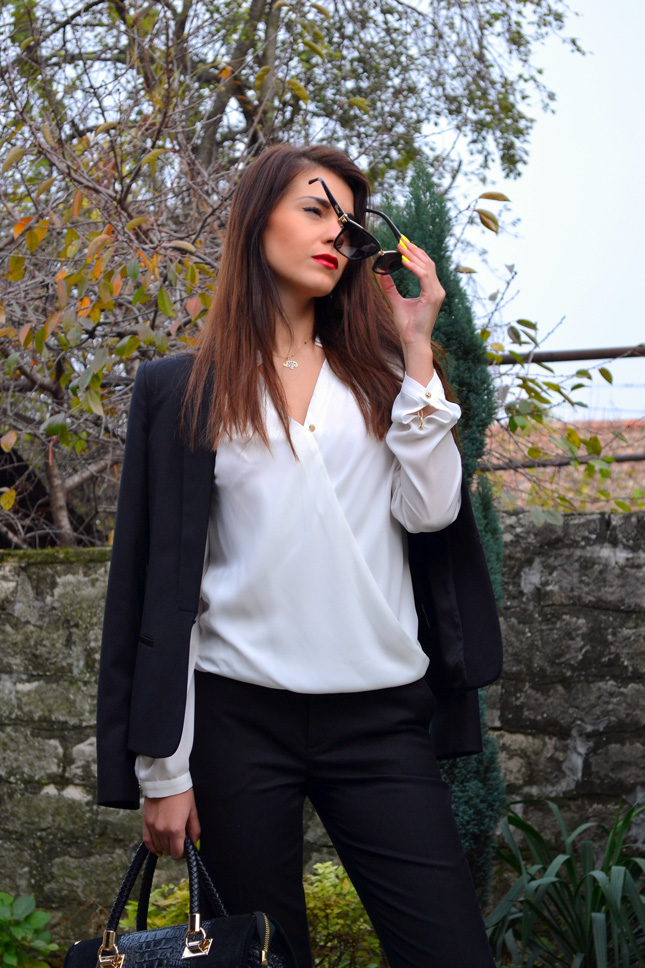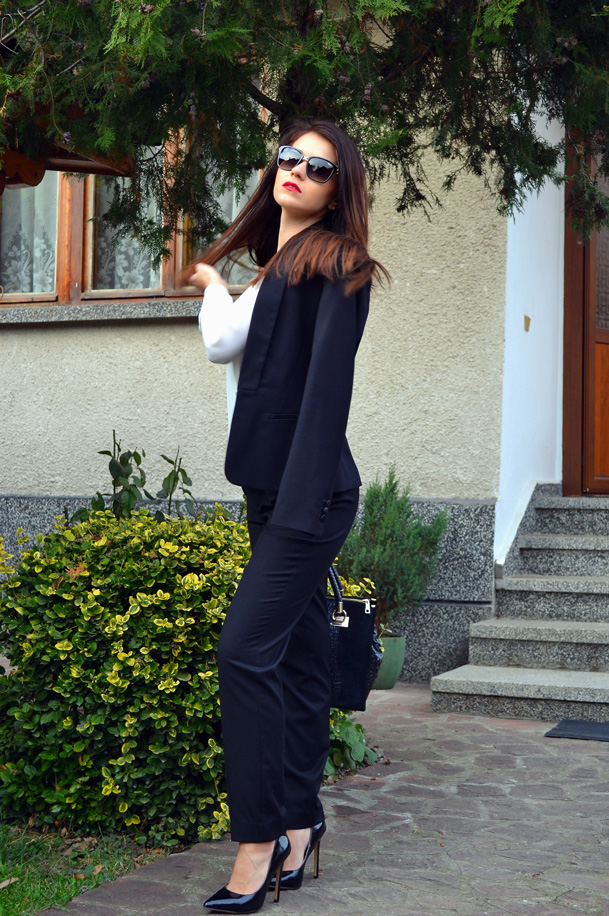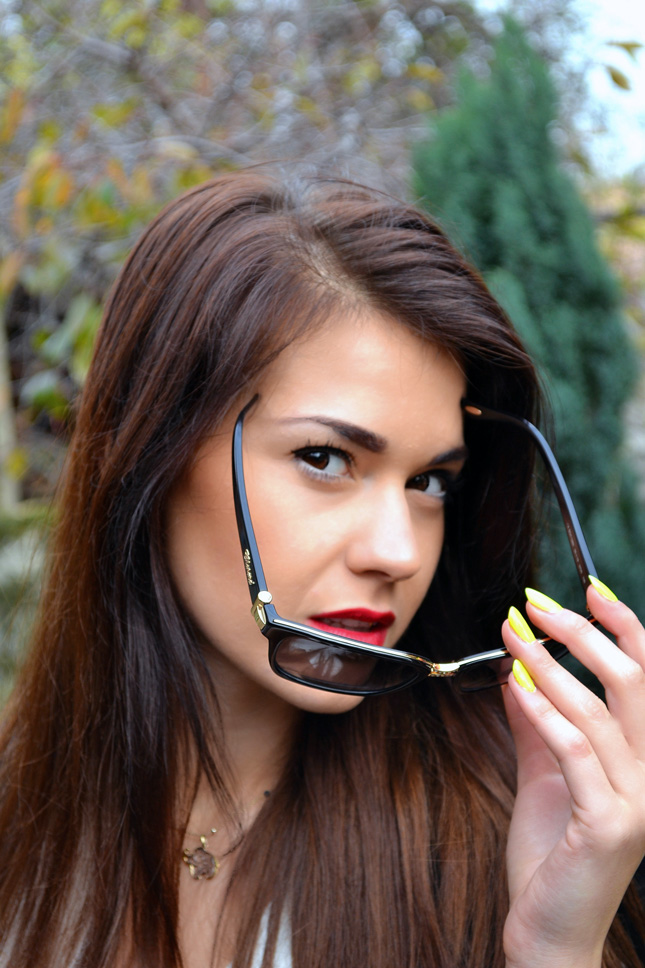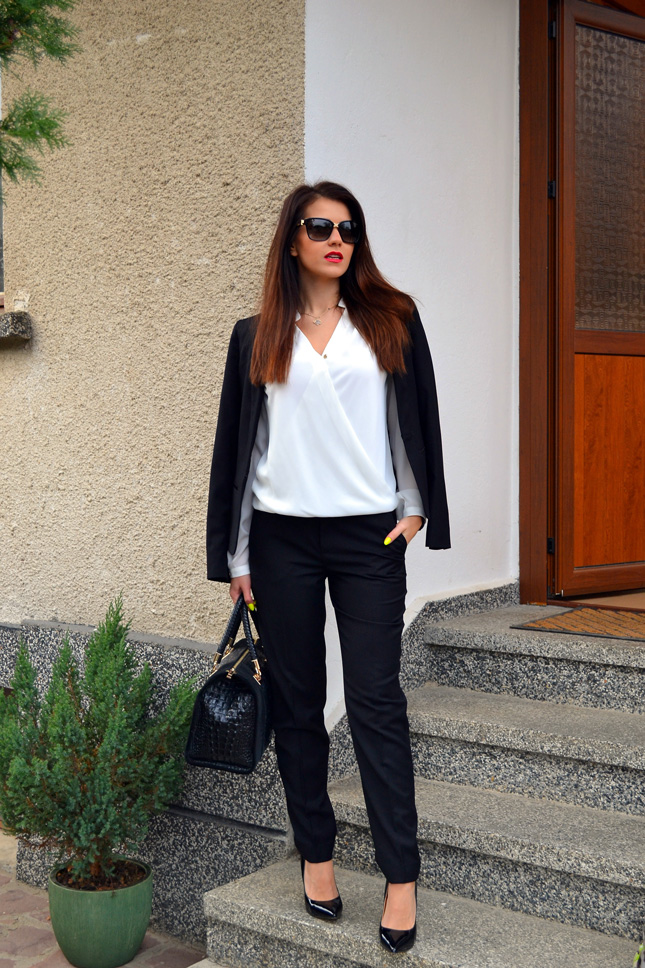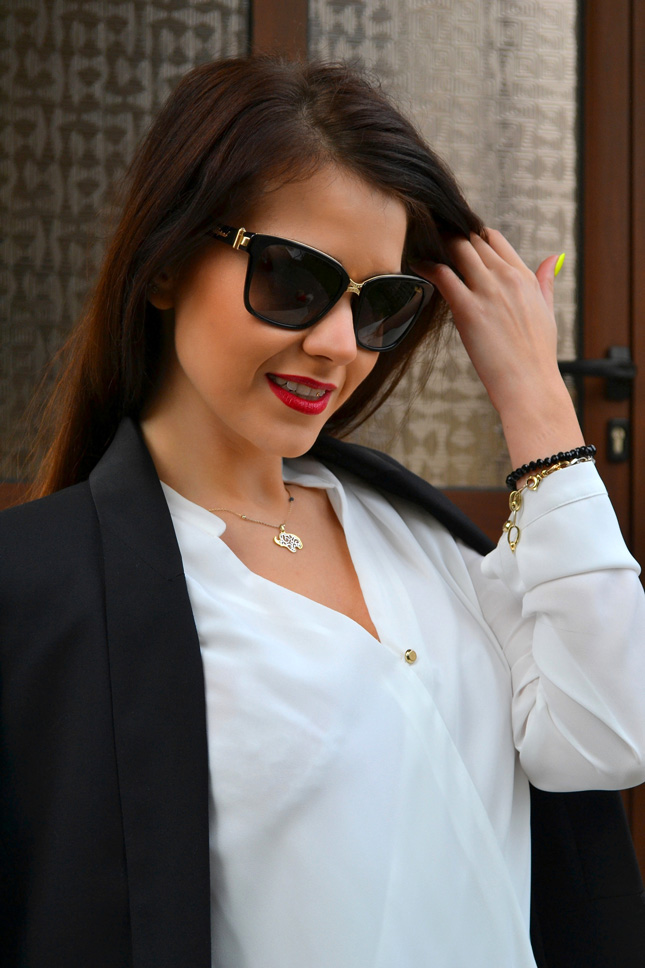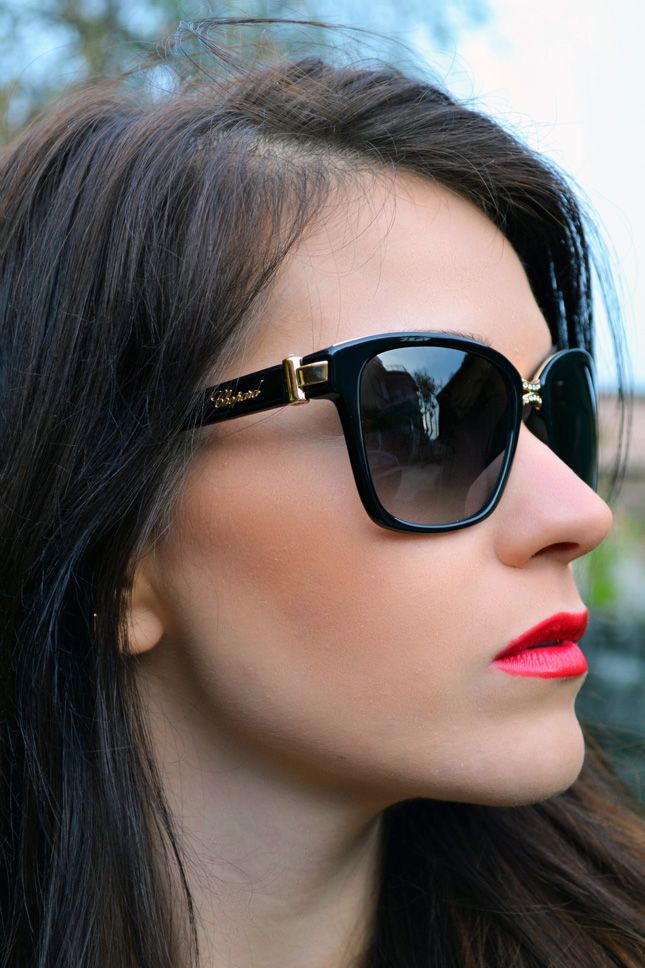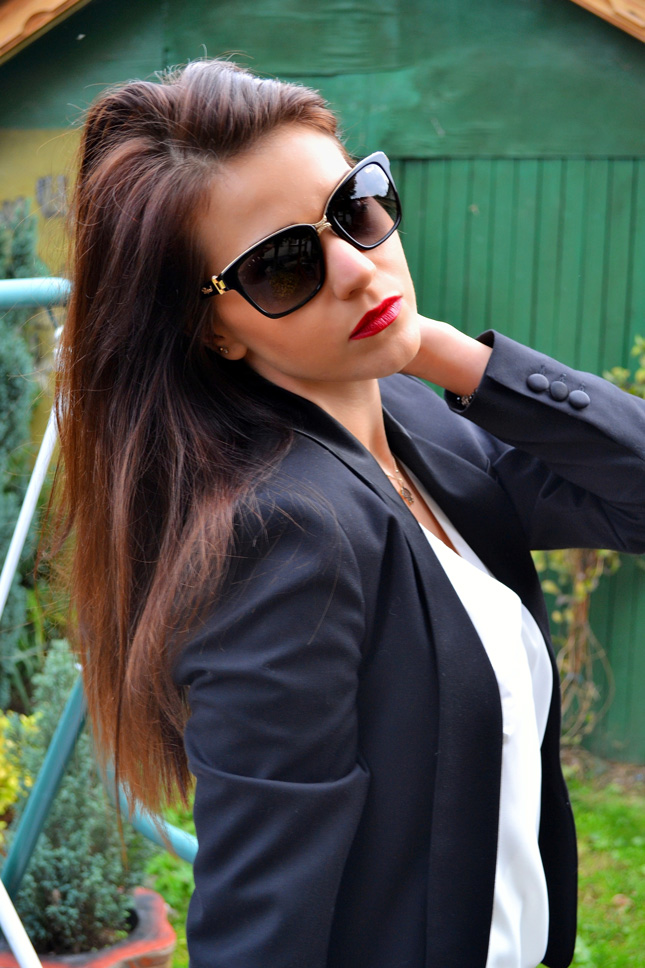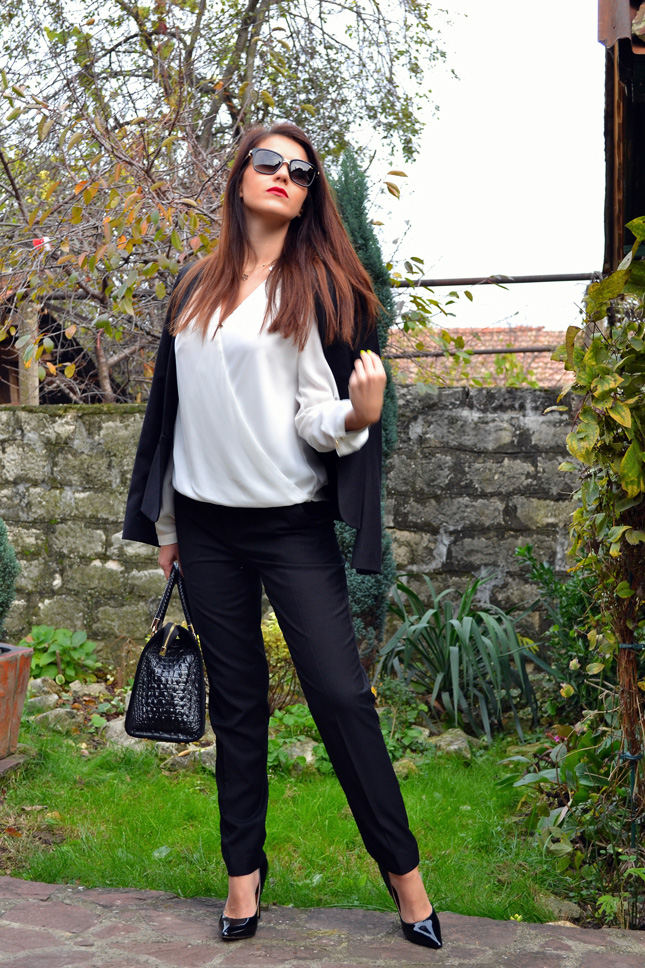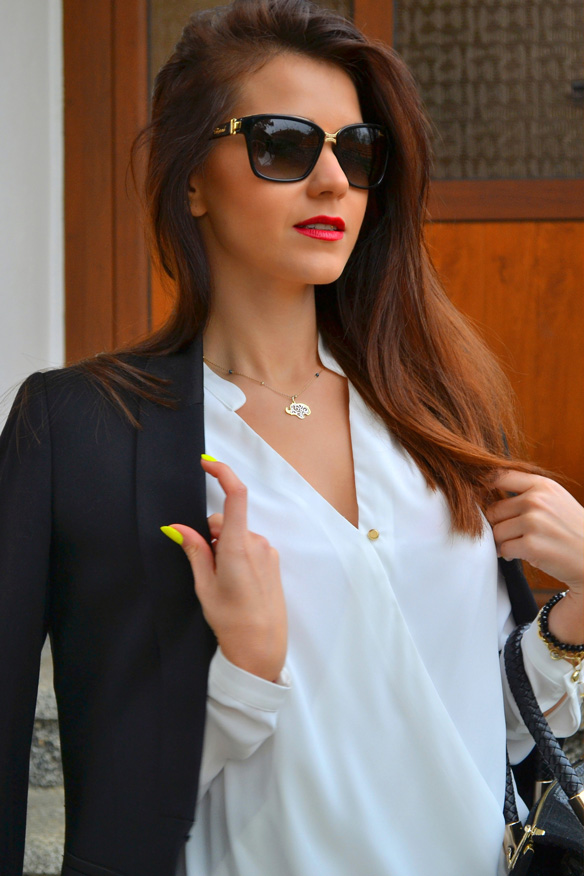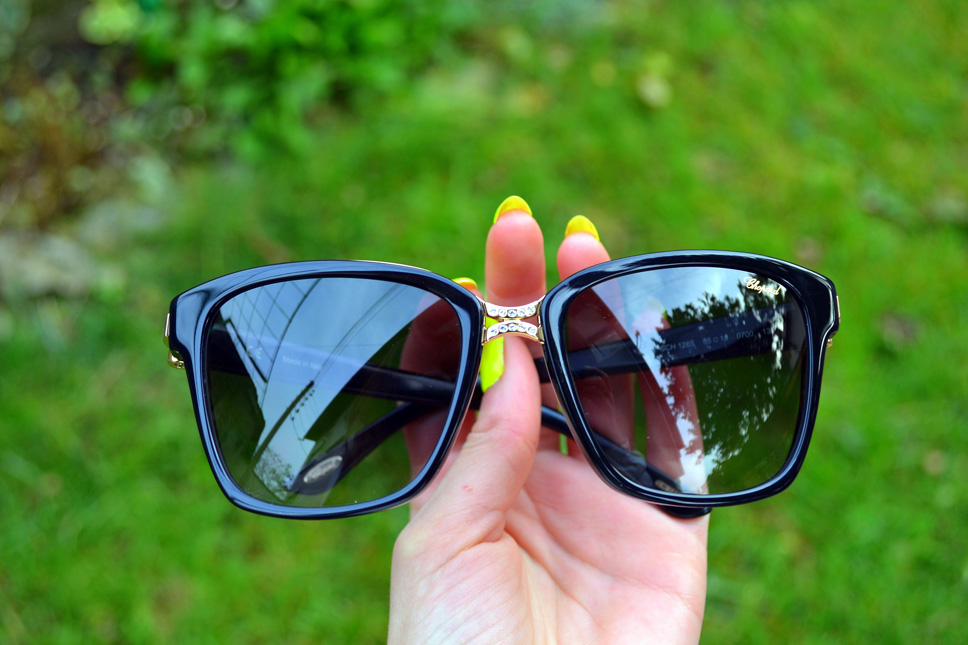 all look DiKa, black pumps La strada, bag Made in Italy, sunnies Chopard, necklace Nomination Italy, lipstick YSL;