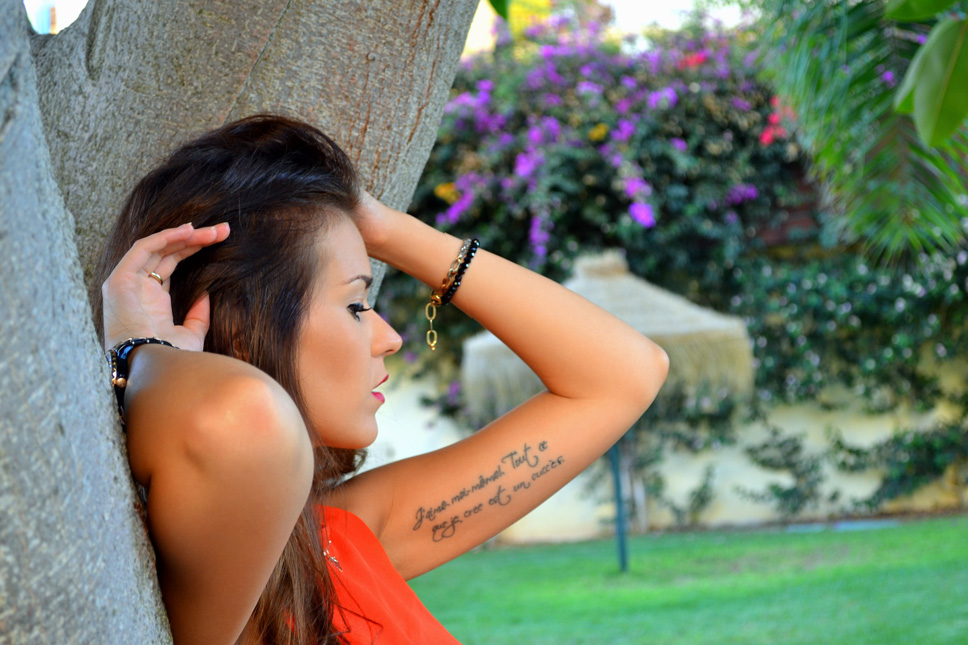 EN: Hello guys, I'm back. This is the first outfit from my spanish vacation. The location is Costa del Sol, Hotel Monarque Fuengirola Park. I visited for first time Spain and really love it. Andalusia is the most populous and the second largest in area of the autonomous communities in Spain. The region has a rich culture and a strong cultural identity. Many cultural phenomena that are seen internationally as distinctively Spanish are largely or entirely Andalusian in origin. These include flamenco, bullfighting, and certain Moorish-influenced architectural styles.
Andalusia is the hottest area of Europe.
BG: Здравейте хора, завърнах се. Това е първият ми аутфит от испанската ми почивка. Местоположението е Коста дел Сол, хотел Monarque Fuengirola Park. Посетих за пръв път Испания и наистина я обикнах. Андалусия е най-гъсто населената и втора по големина област в Испания. Районът има богата култура и силна културна идентичност. Много известни явления, които се наблюдават в цял свят и са характерни за Испания, водят своето начало именно от тази област. Това са добре познатите ни фламенко, корида и някои архитектурни стилове повлияни от маврите. Андалусия е най-горещата област в Европа.
top Mango, skort Zara, sandals Made In, watch K&bros, necklace Nomination Italy, ring Valentin;