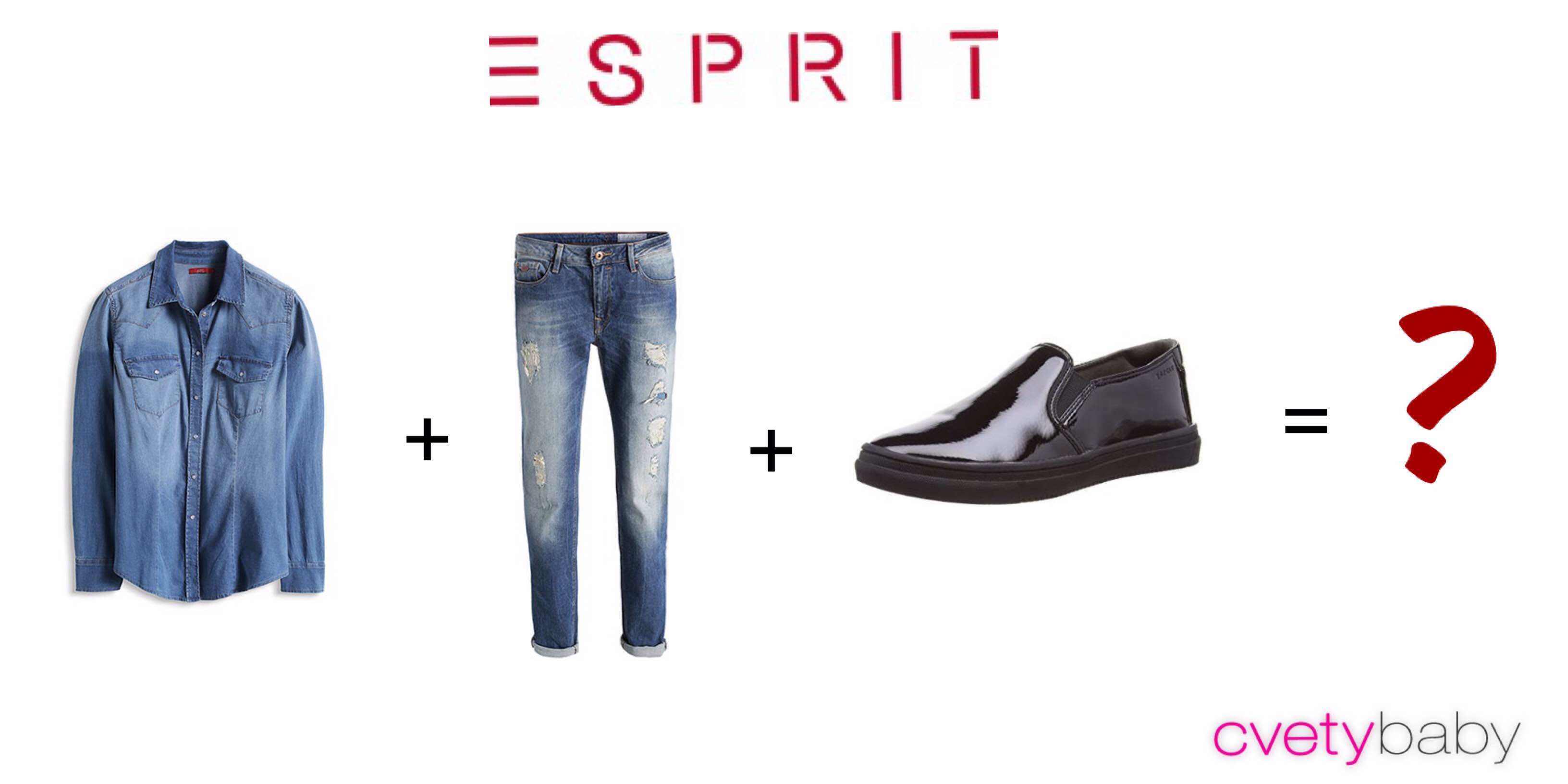 Hello folks, today I have prepared a post who I badly wanted to be done. Something really new, cool and fun. Namely, do yourself a personal style on Denim Blues. Last week and the next three will consist some events inspired by friendship at Esprit store in Bulgaria Mall. You can learn more about the inspiration of the brand here: esprit.com .
First of all, I want to thank the man who managed to make my idea a reality and make it happen, just as I had thought. I love you so so so Much!
Secondly I want to tell you that I will be part of the team of Esprit with lovely Sirma Markova at two events and we will help you to choose the models that best fit your body shape. After that you will remain in the hands of experienced makeup artist Marina and hair stylist Nicky. Then it's time for photos and win prizes! Generally will be quite fun. Come with a friend in Bulgaria Mall of 21.03.15 and prepare below with a favorite image on Denim Blues.
It is time to explain how it works, choose jeans, blouse and then finally a pair of shoes and generate the desired combination :)) To warn – cannot put on two pairs of jeans, right ?! So here you will not get it :)) Good luck, I'll be glad to hear what you think of my idea :)) (which is AWESOME). You can create all possible combinations until you find your favorite one <3 Enjoy!

 Здравейте, приятели, днес съм ви подготвила един пост, който толкова много исках да се осъществи. Нещо наистина ново, готино и забавно. А именно, сами да си направите персонален стил на тема Denim Blues. От миналата седмица, в продължение на още три поредни съботи, ще се състоят събития вдъхновени от приятелството в магазина на Есприт в България Мол. Може да научите повече за вдъхновението на бранда ето тук esprit.com.
Първо, изключително много искам да благодаря на човека, който успя да направи моята идея реалност и да я осъществя, точно както го бях замислила. Много, ама много те обичам!
На второ място, искам да ви кажа, че ще съм част от екипа на Есприт заедно с прекрасната Сирма Маркова, на две от събитията и ще ви помогнем да изберете моделите, които най-добре ви подчертават. След което ще останете в опитните ръце на гримьорката Марина и коафьора Ники. После е време за снимки и печелене на награди! Общо взето ще е доста забавно. Заповядайте с приятел в България Мол на 21.03.15г. и се подгответе по-долу с любима визия на тема Denim Blues.
Време е да обясня как става, избирате си дънки (като натискате малкото квадратче пред името), след това блузка и накрая един чифт обувки и генерирате желаната от вас комбинация :)) Да предупредя – не се обличате с два чифта дънки, нали?! Така, че и тук няма да ви се получи :)) Успех, ще се радвам да чуя какво мислите за идеята ми :)) (която е ЖЕСТОКА). Може да пробвате всички възможни комбинации, докато не намерите любимата си :))