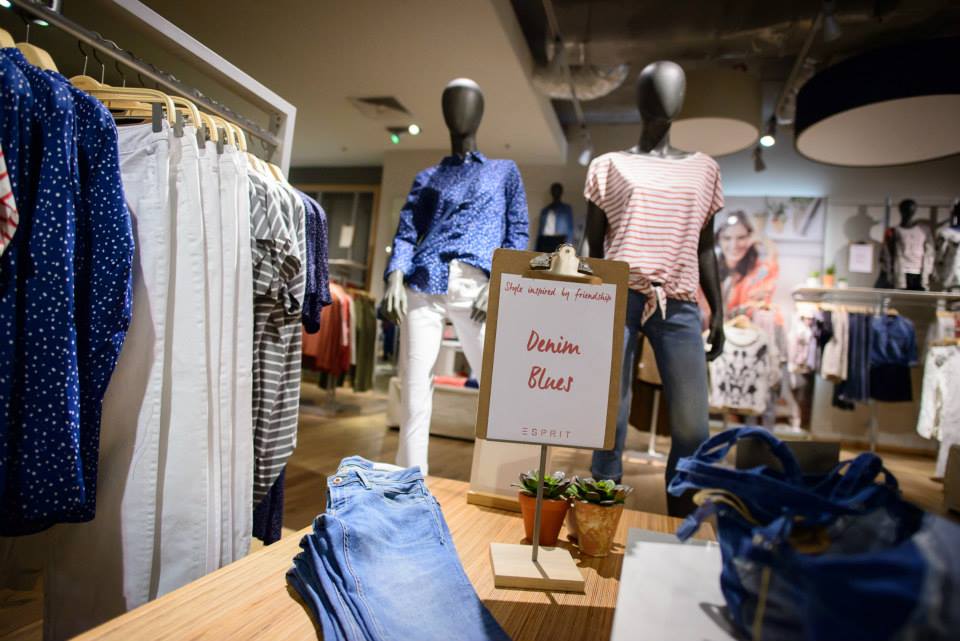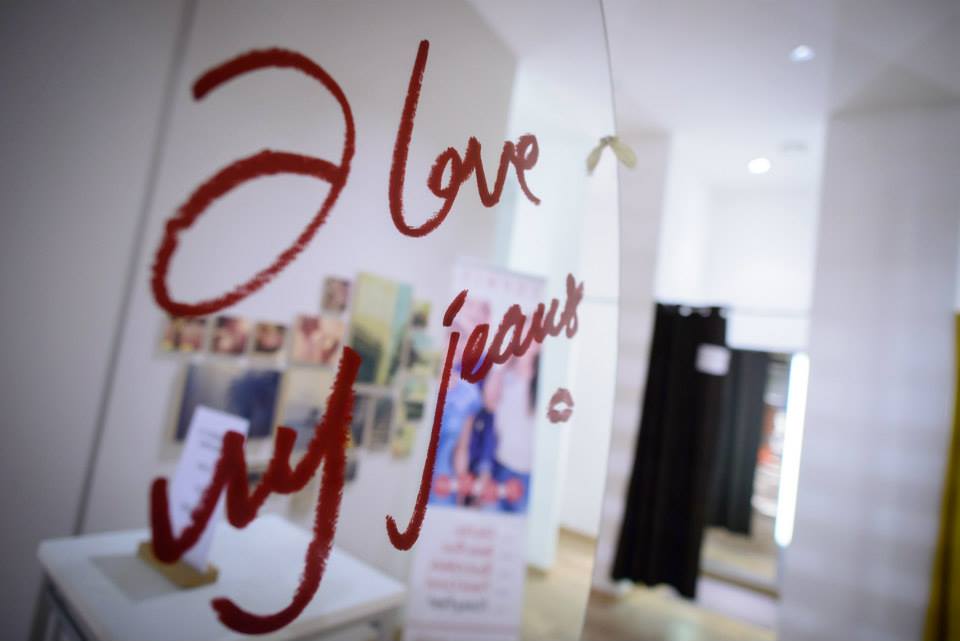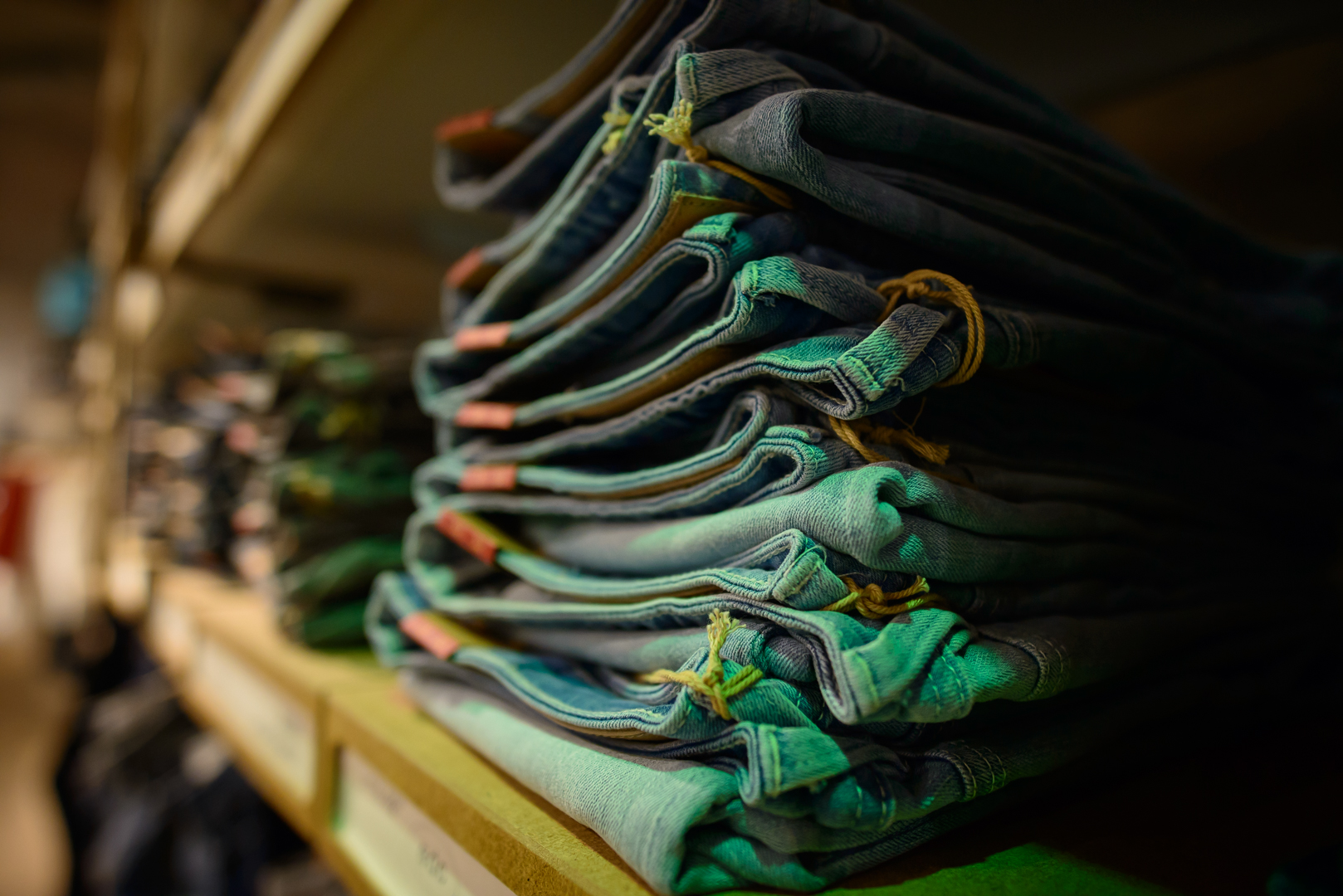 Today we'll talk about denim. Each of us has at least a few pairs of jeans in its wardrobe. Nowadays they are an integral part of our lives – comfy and stylish, can be combined with everything. The models that are available are as wide and sporty boyfriend jeans, as skinny models that perfectly can be combined with the elegant shirt and blazer. Last week I was part of the team of Esprit in Bulgaria Mall, Sofia. We helped to several teams to dress stylishly on Denim Blues. After which they remained in the hands of experienced Marina and Nicky –  makeup and hairstyle. It was really great, as you can see in the pictures below.

 Днес ще говорим на тема деним. Всеки от нас има поне няколко чифта дънки в гардероба си. В днешно време те са неизменна част от живота ни – удобни и стилни, могат да се комбинират с абсолютно всичко. Из модните брандове са разпространени както широките и спортни бойфренд дънки, така и скини моделите, които идеално могат да се съчетаят с по-елегантна риза и сако. Миналата седмица бях част от екипа на Есприт в България Мол, гр. София. Имахме за задача да помогнем на няколко отбора да се облекат на тема Деним Блус. След което те останаха в опитните ръце на Марина и Ники, за грим и прическа. Беше наистина страхотно, както може да видите на снимките по-долу.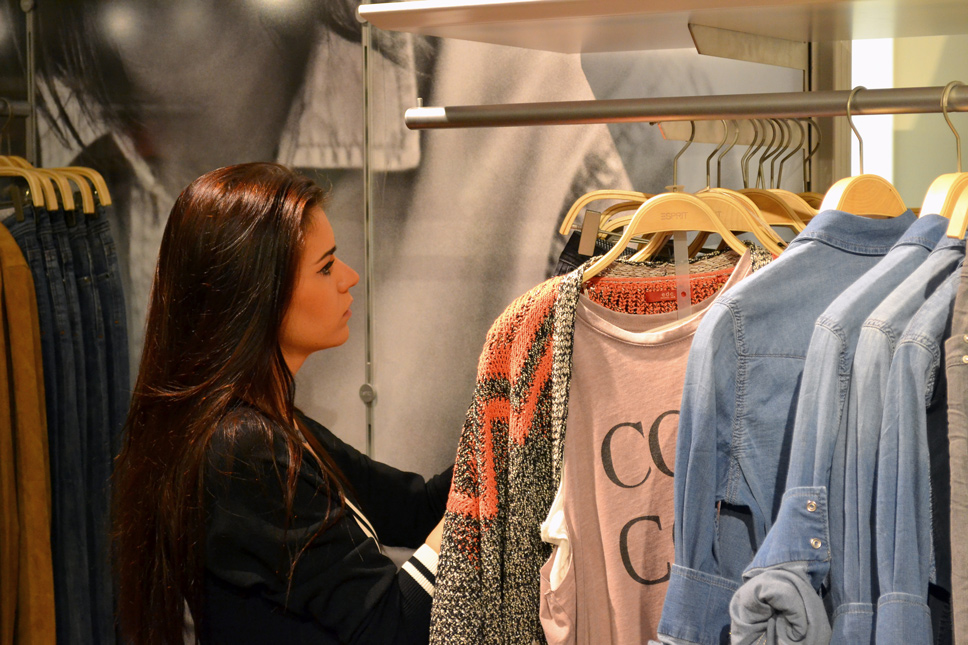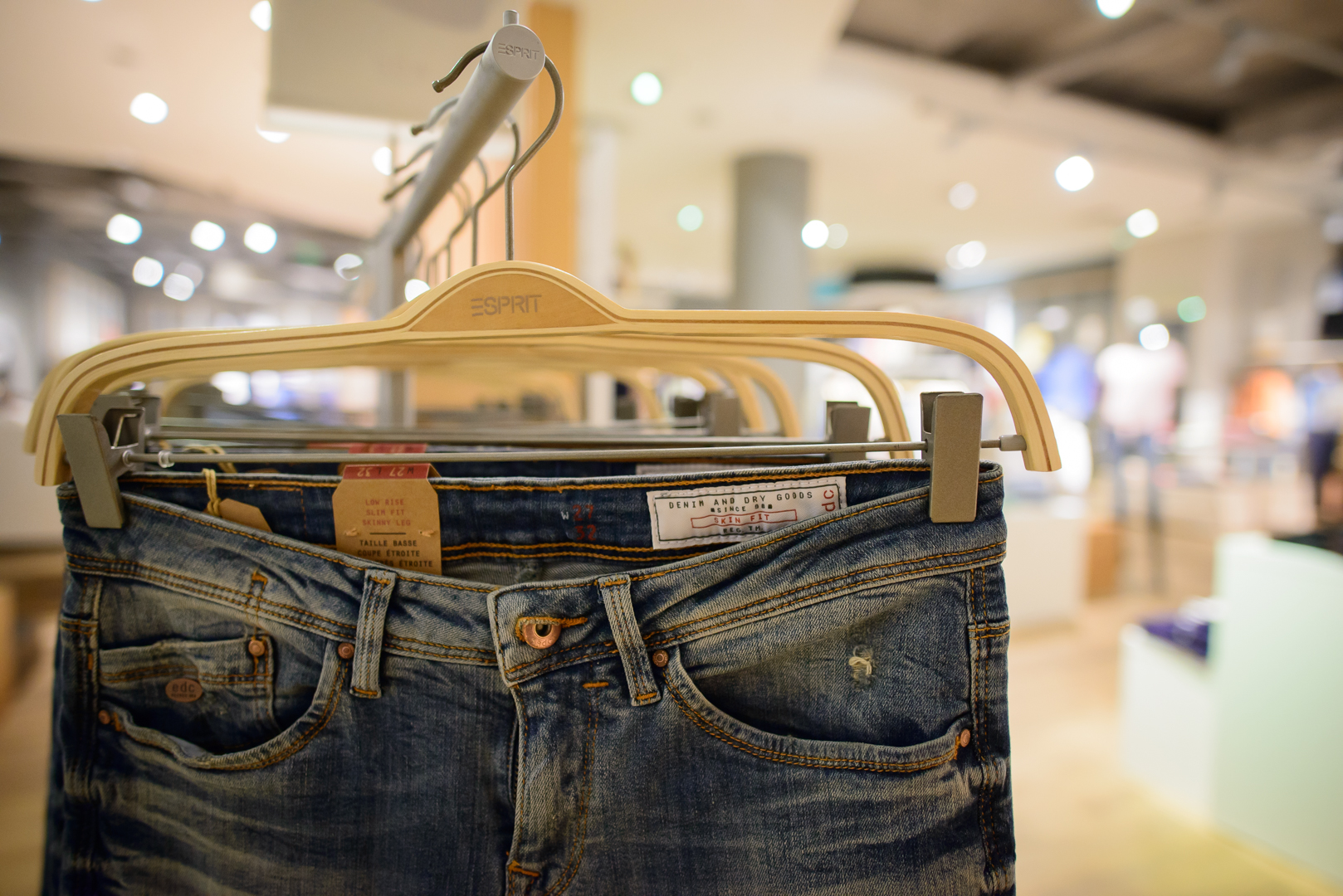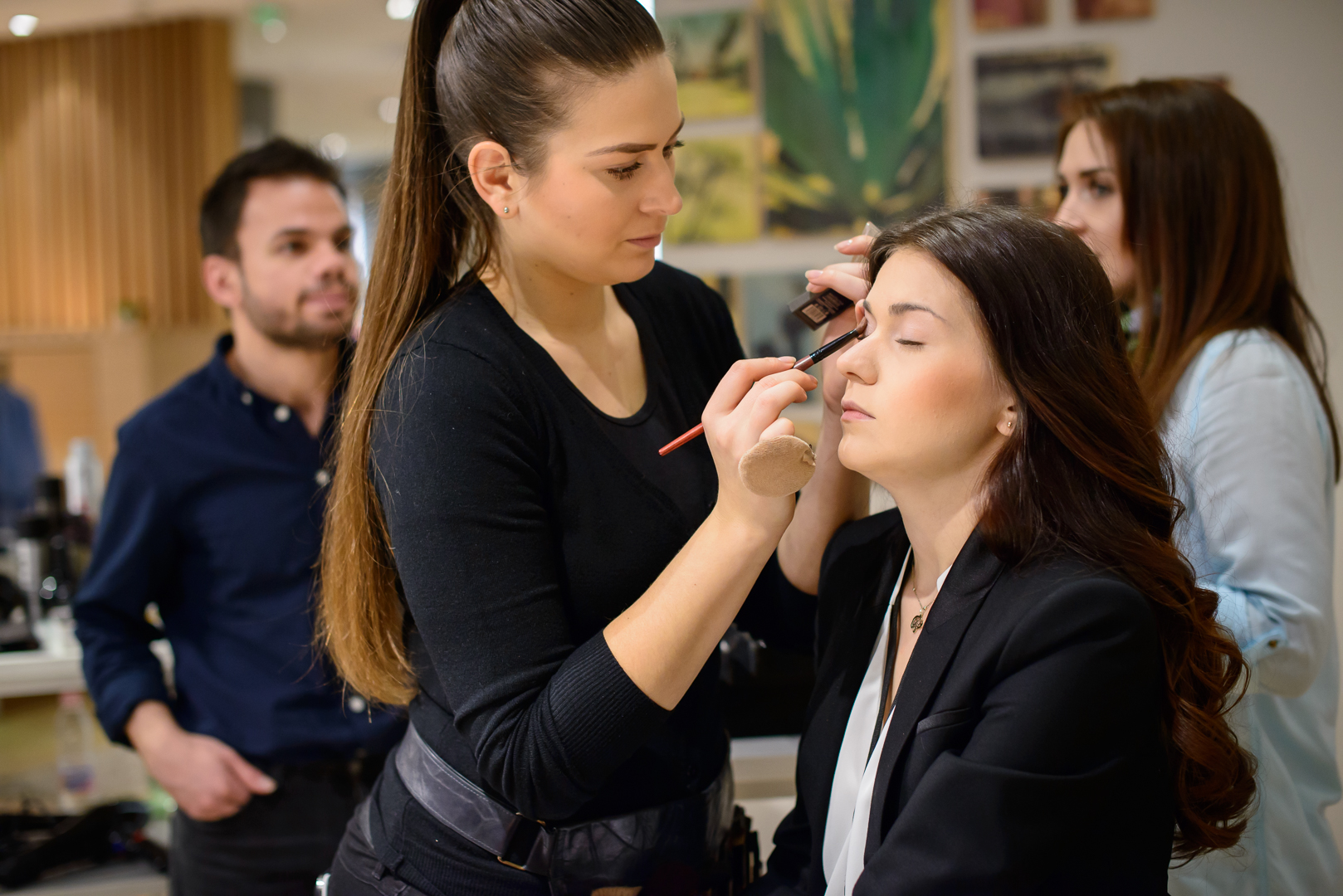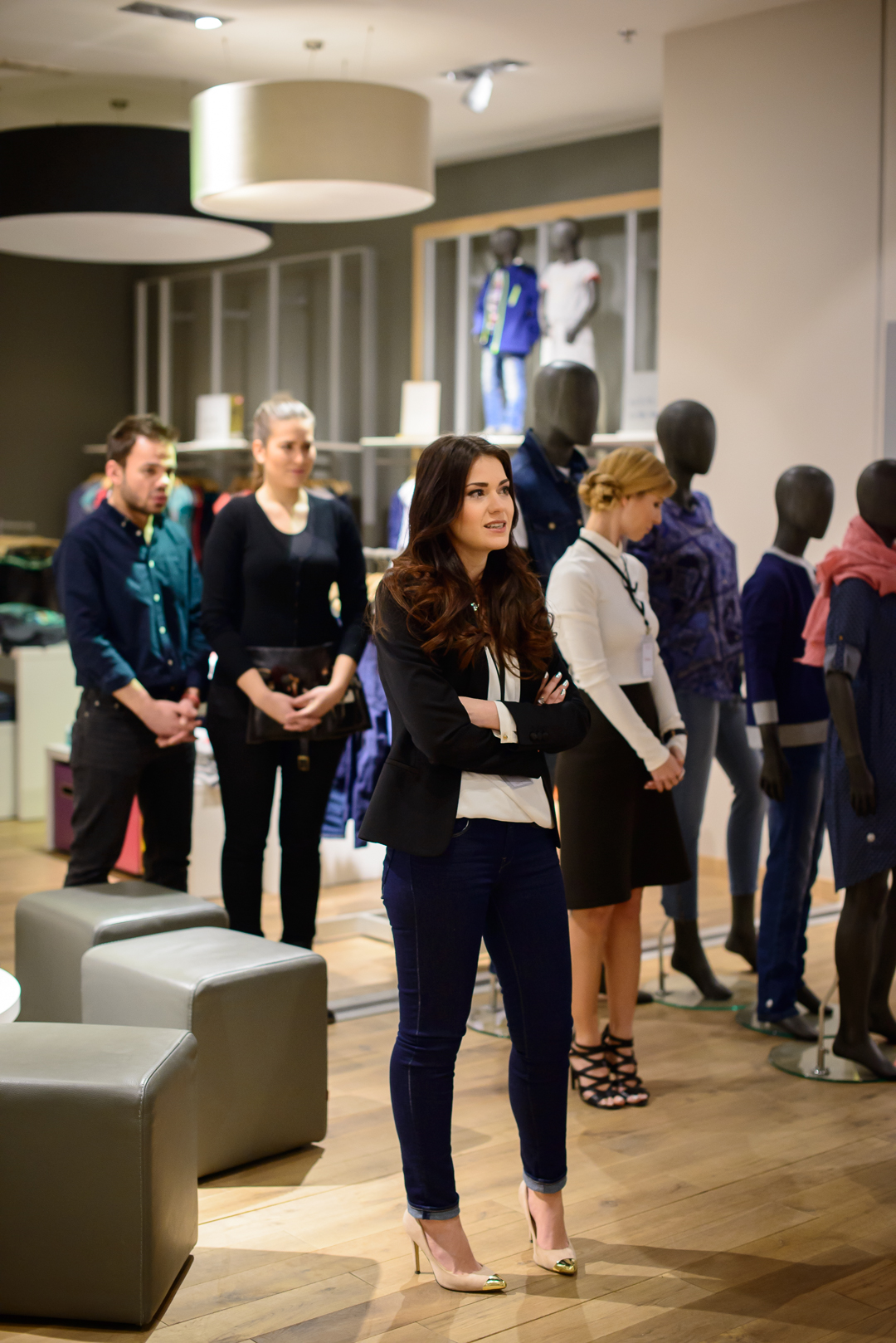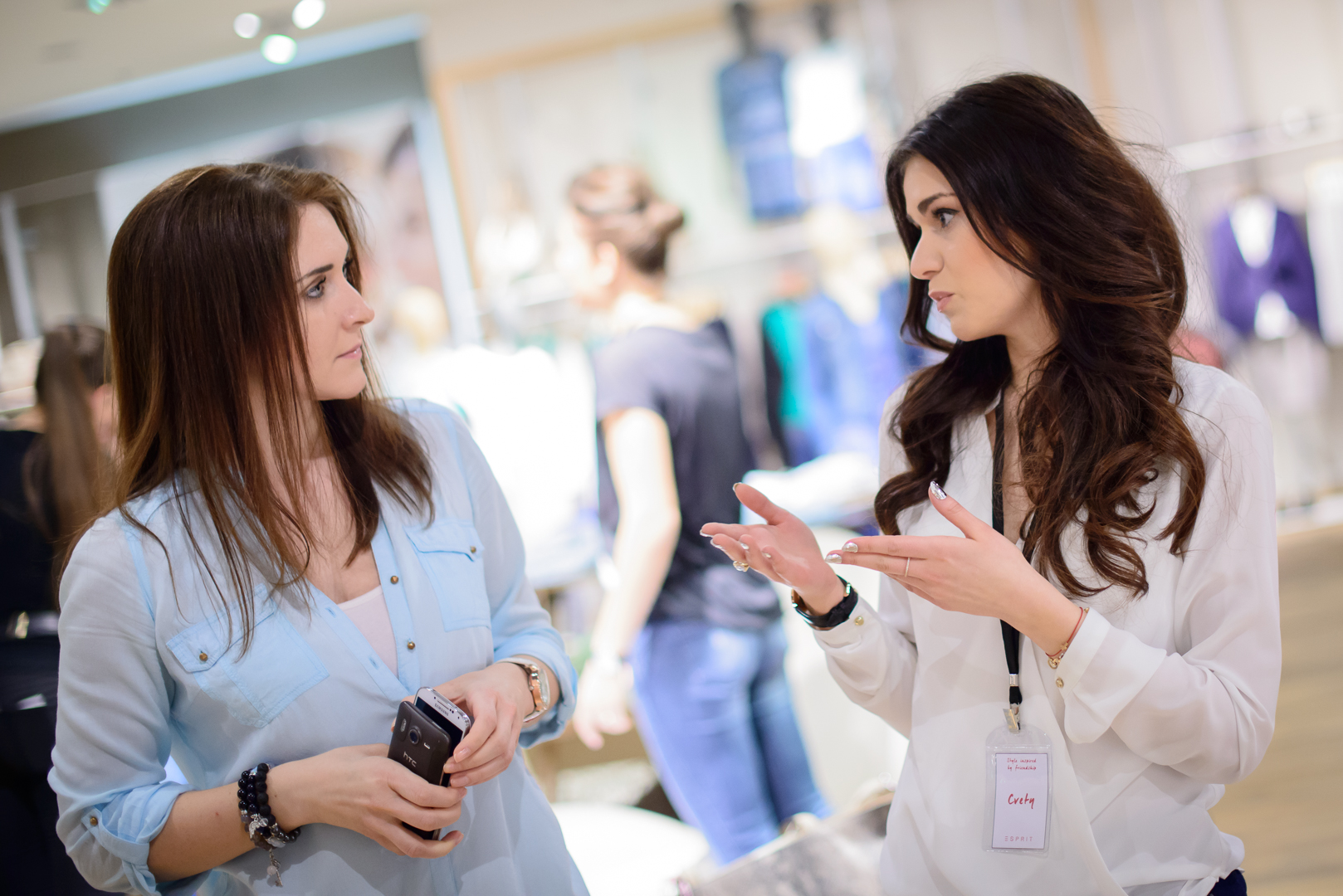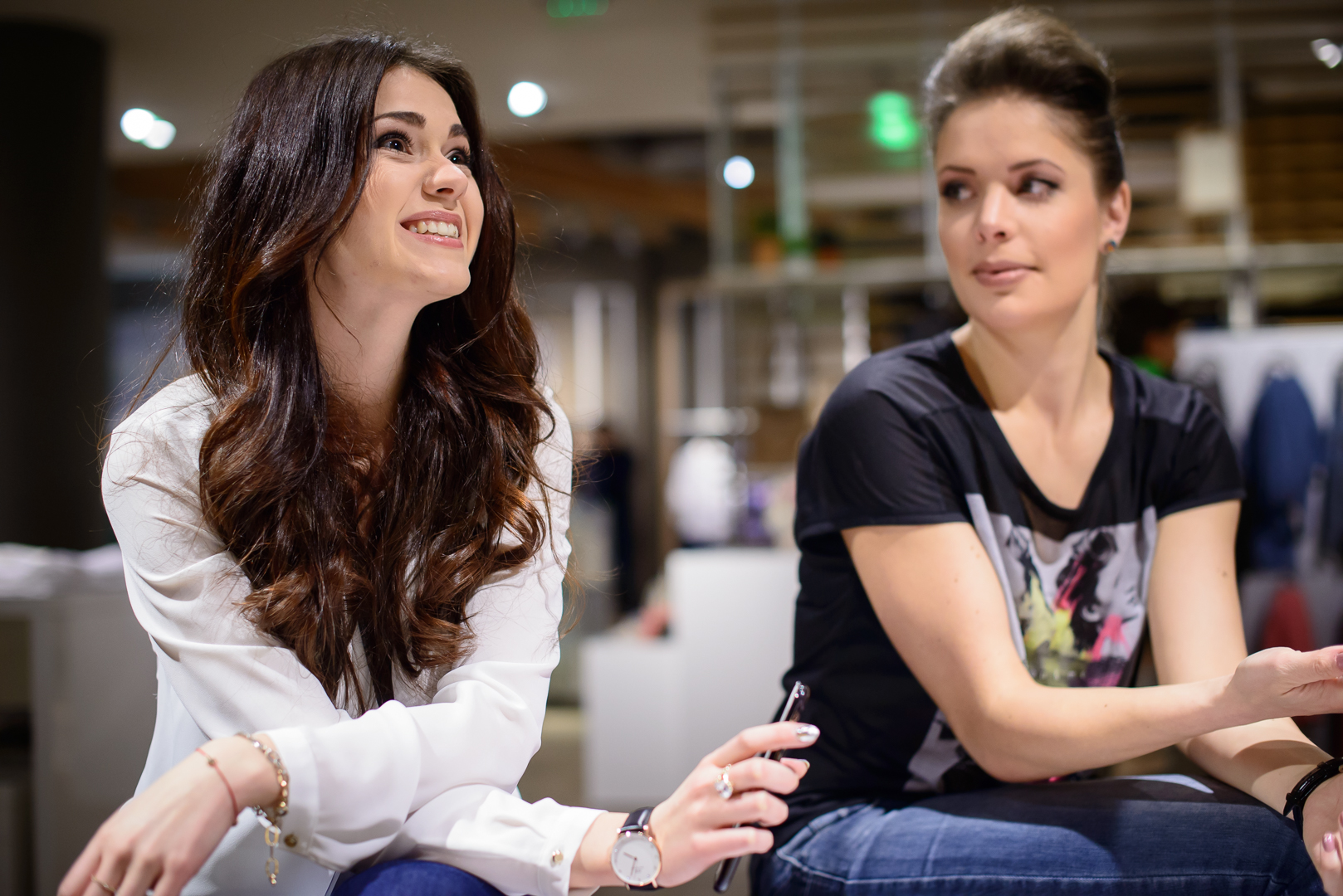 I personally enjoyed of beautiful hair and makeup from the professionals and it was very nice :)) The brand Esprit offers an extremely wide selection of denim. Currently fashionable jeans are with high and medium waist. The models are familiar boyfriend torn jeans or skinny models. I personally suggested to one of the participants to bet on the white jeans, which will be must have for the season 🙂

 Аз се възползвах от прическа и грим и ми беше много приятно :)) Брандът Есприт предлага изключително богат избор на деним. Като в момента модерни са дънките с висока и с медиум талия. Моделите са познатите ни скъсани бойфренд дънки или тъмни скини. Като тук се вписват и цветните панталони от деним, най-вече акцентите са върху белите и черни такива. Затова предложих на една от участничките да заложи на бели дънки, които са задължителни за сезона 🙂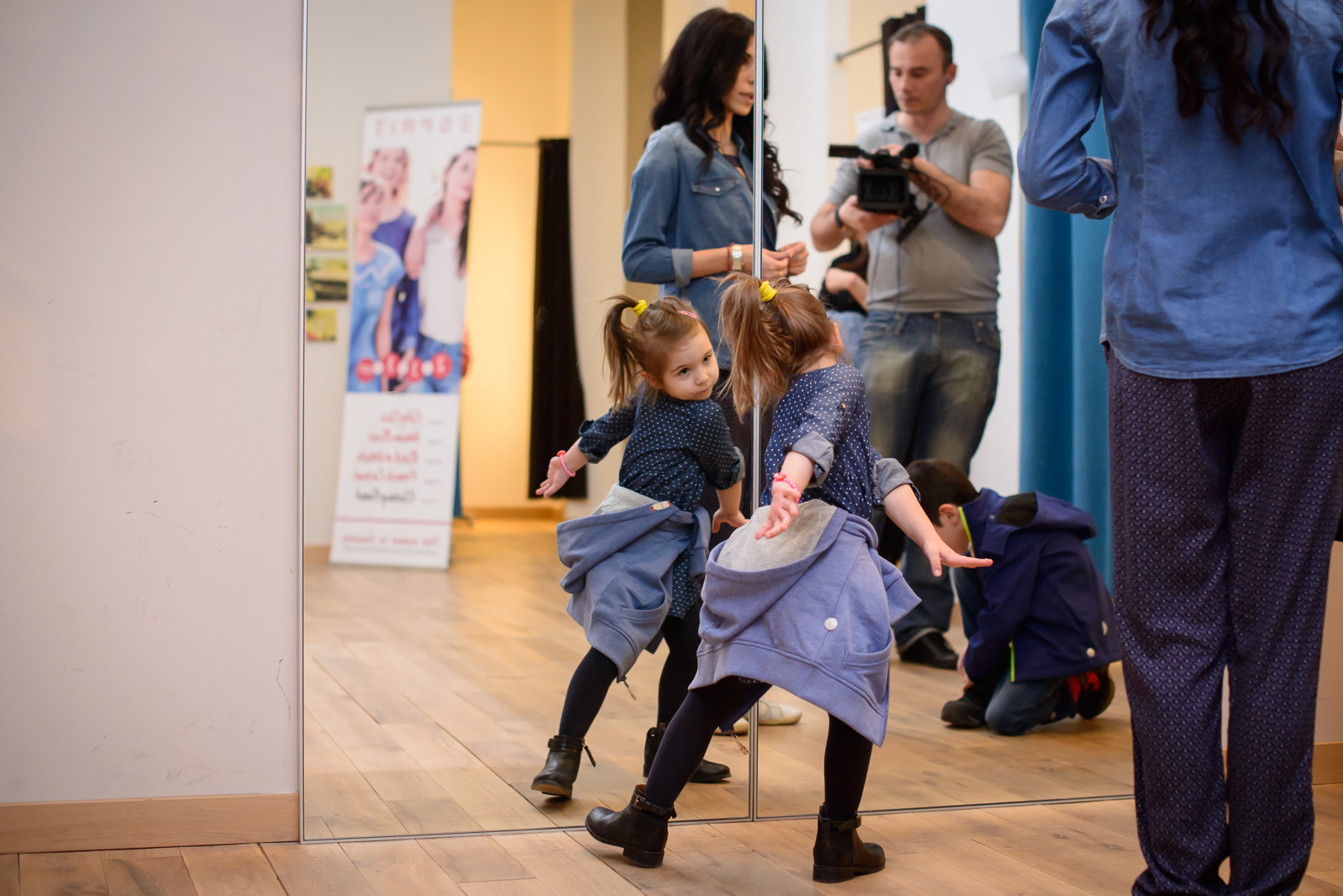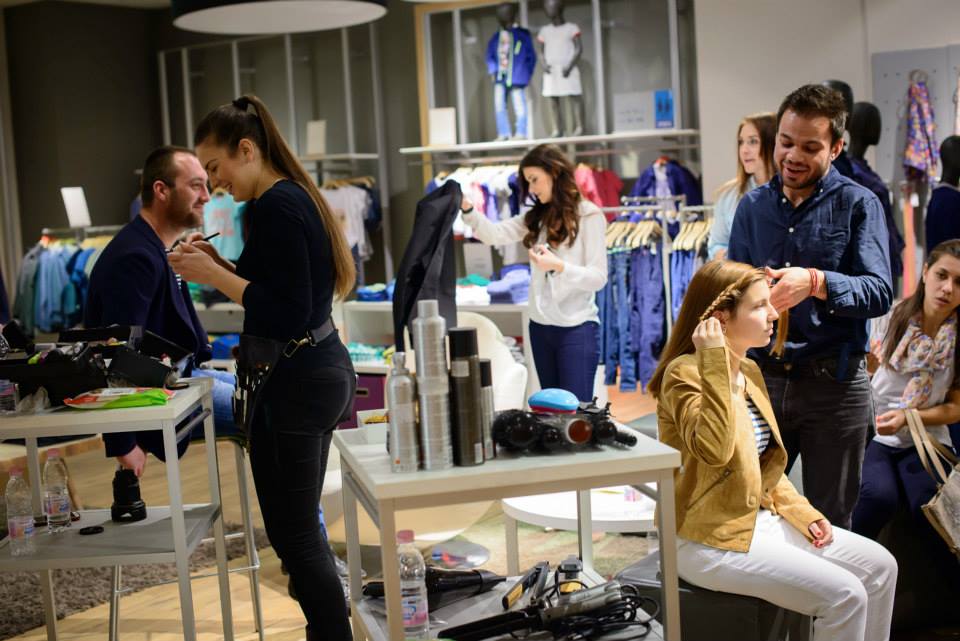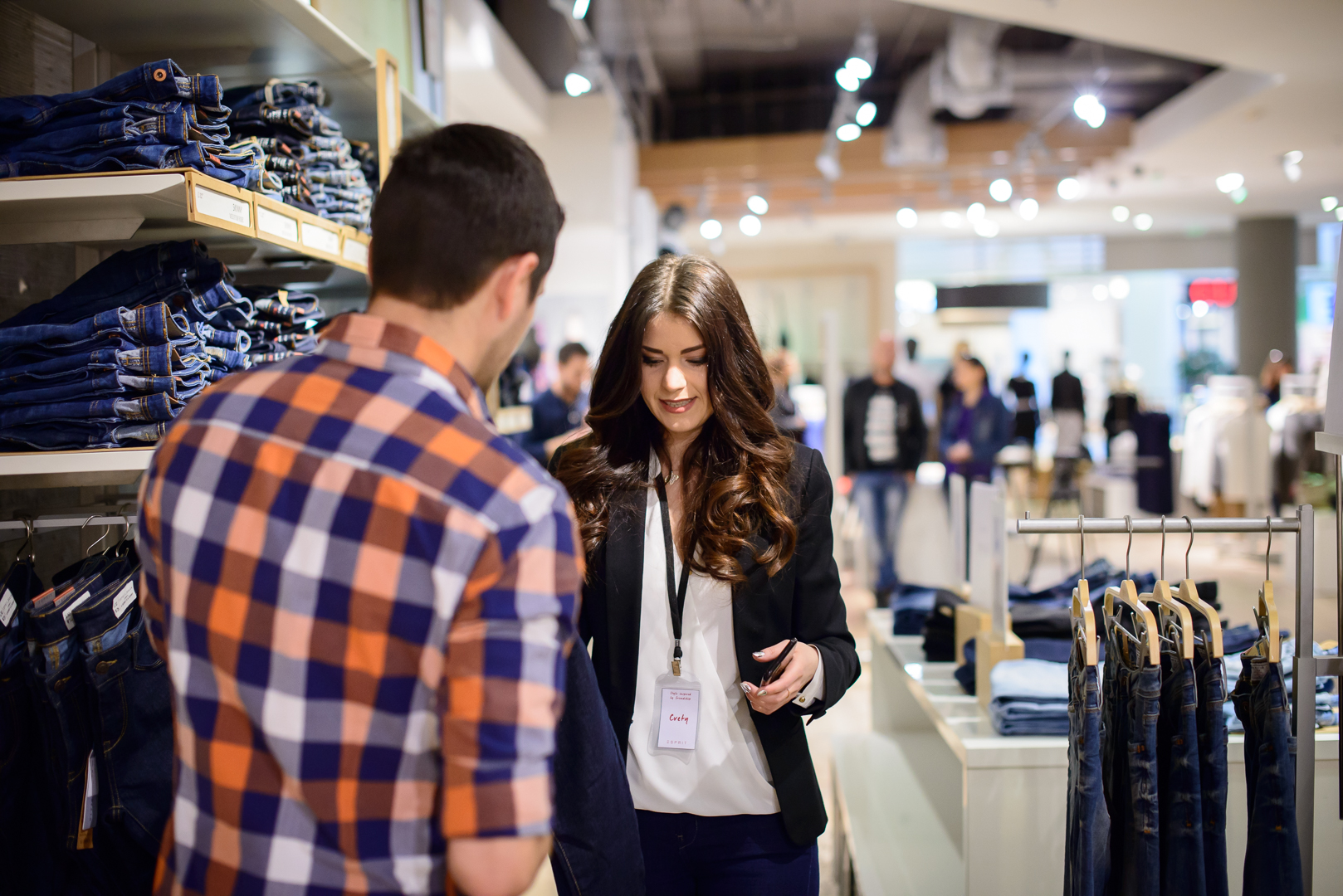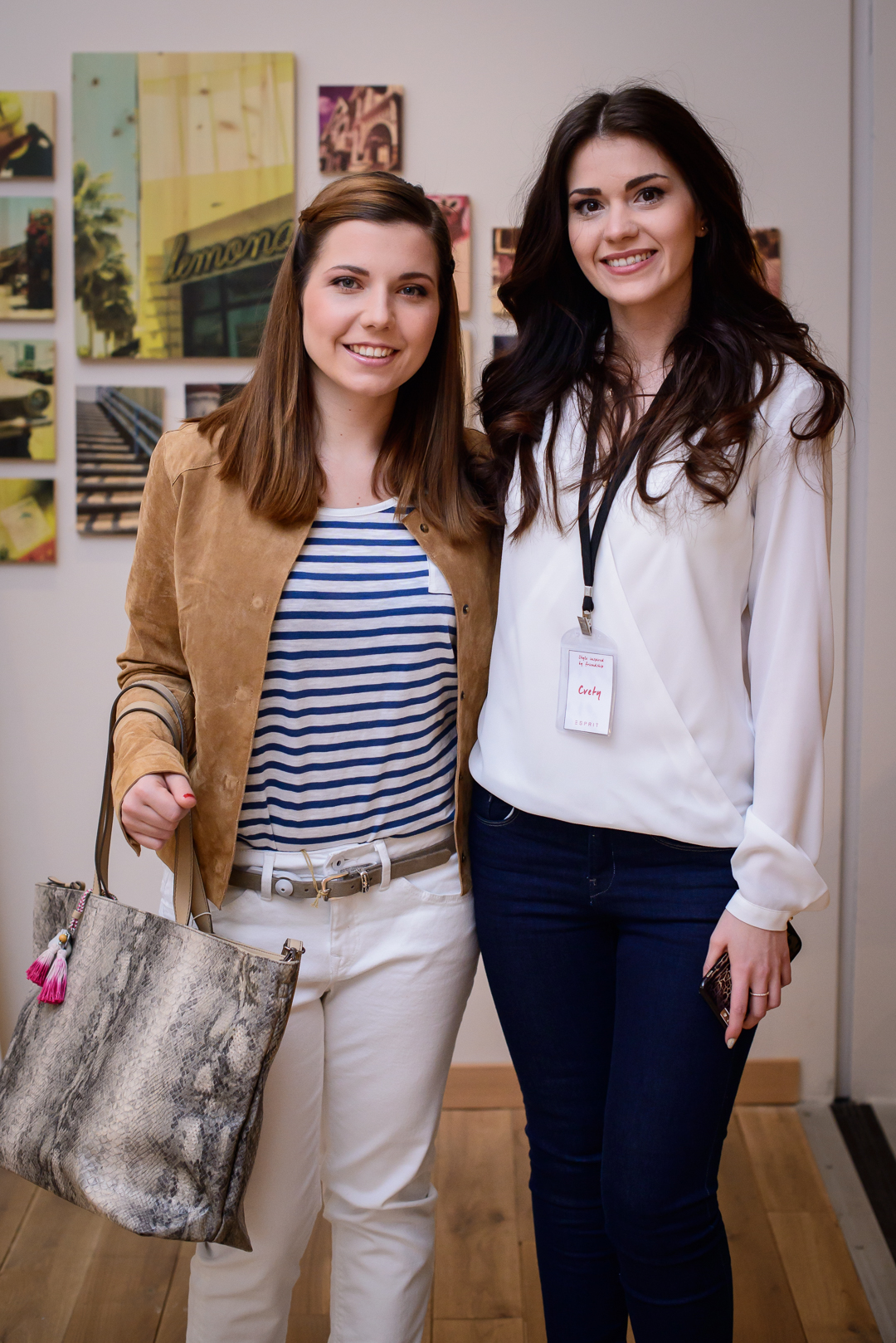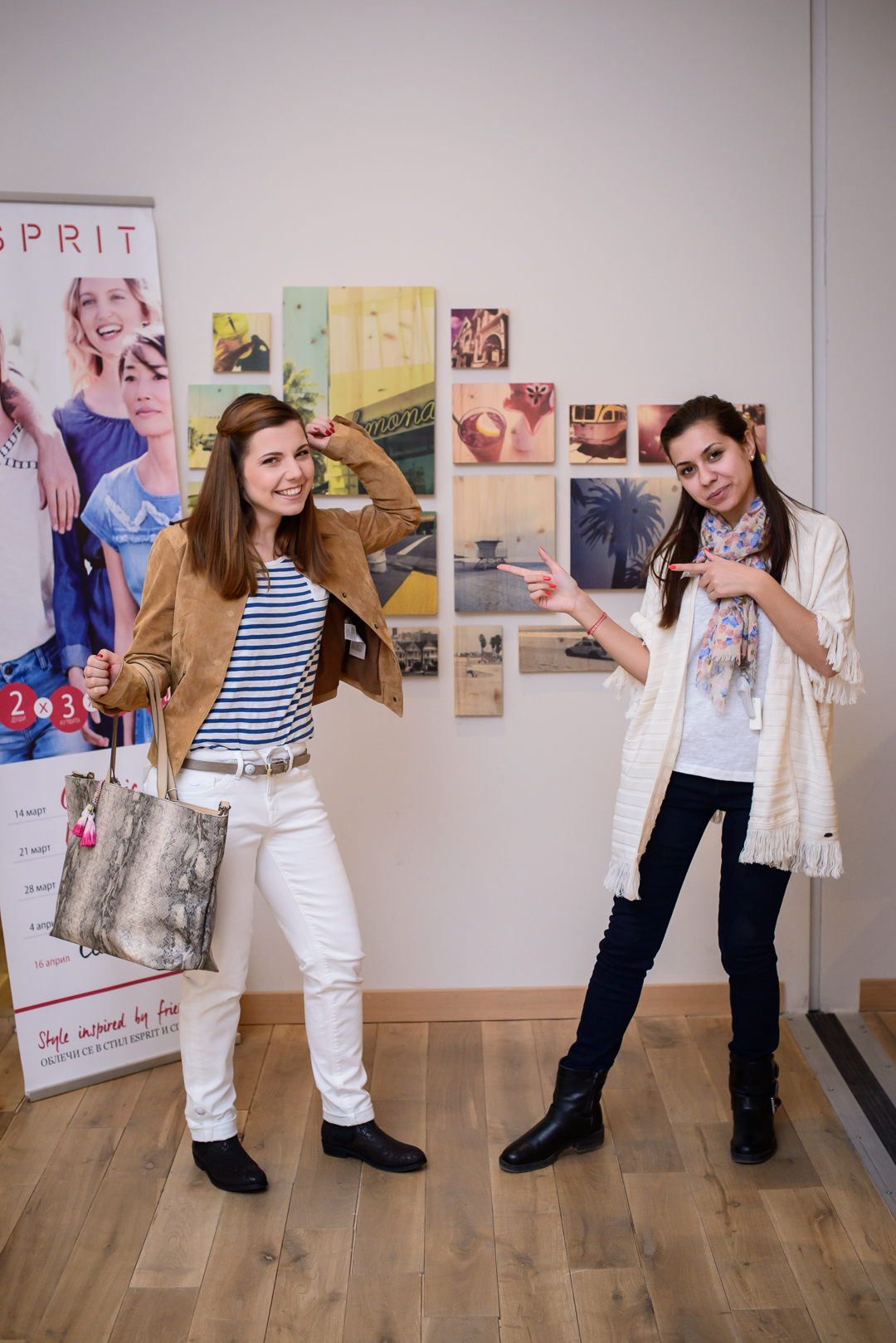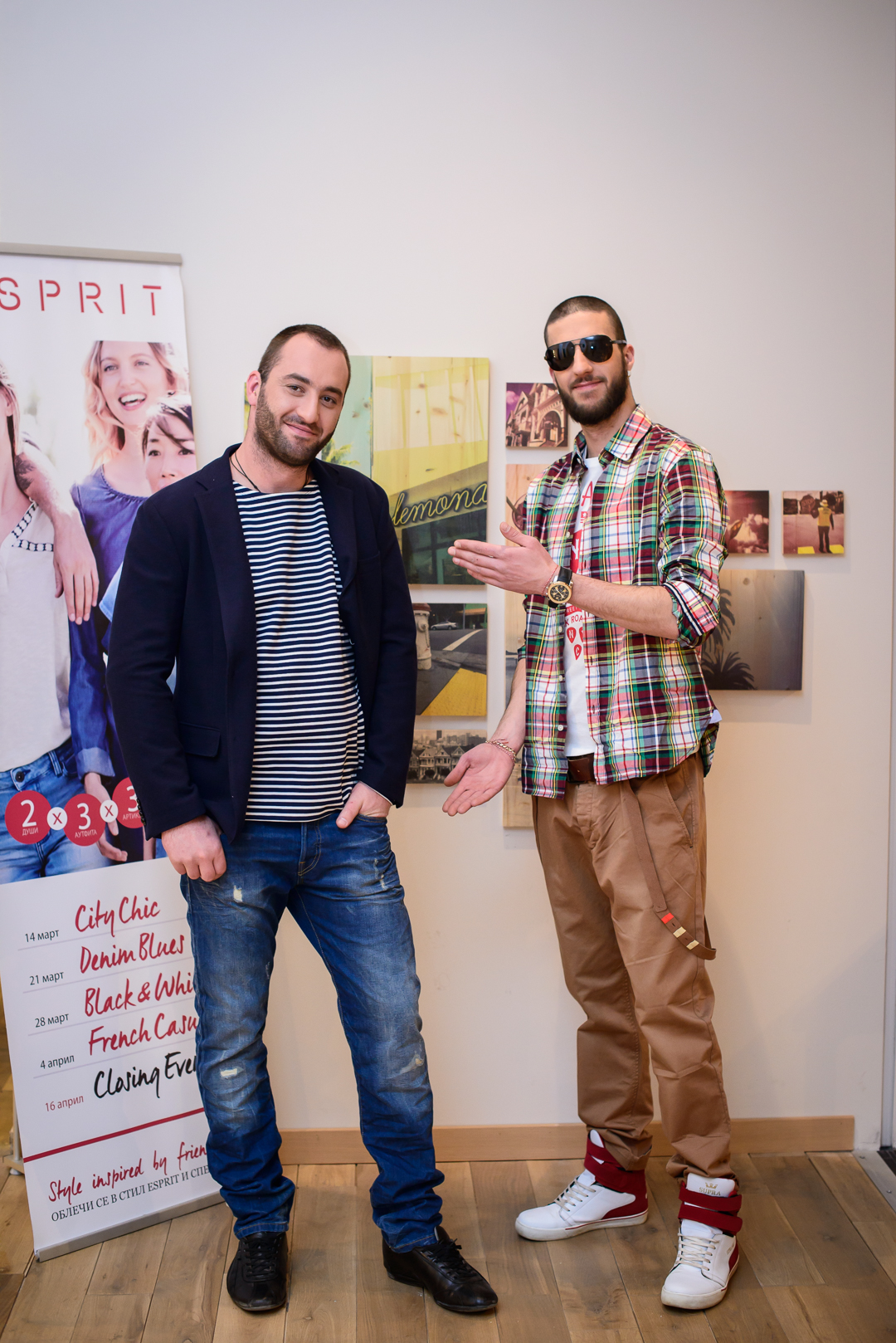 Starting with this stylish little lady involved and looks amazing 🙂 Then you can see the two teams, which I helped. Or more precisely so modern for s/s –  stripes. As you may notice, I bet of striped blouses – male and female. They look really stylish and chic. Can be combined with denim or beige trousers. We rely on tote handbag, while men a sport coat. Which is both stylish and comfortable.
I would love to know what you think and of course you can see our video, which is a small "guide" for trends in denim style in the new s/s season.

 Започвам с тази стилна малка госпожица, която участва и изглежда невероятно 🙂 След което може да видите двата отбора, на които помагах. Или по-точно на така модерното за сезон пролет/лято райе. Заложих на дамска и на мъжка блуза в райе. Изглеждат наистина стилно и шик. Може да се съчетае с деним или с бежав панталон. Избрахме обемна дамска чанта (tote handbag). В мъжката мода този сезон ще срещаме все по-често спортното сако. Което е едновременно и стилно и удобно. Както знаем мъжете, предпочитат да носят дрехи, в които се чувстват комфортно, за това по-рядко стават "жертви" на модата.
Ще се радвам да кажете какво мислите и естествено може да видите нашето видео, което е малък "наръчник" за тенденциите в деним стила през сезон пролет/лято.