Почистваща козметика за лице.
Top 5 of my favorite face cleansers and make-up removers.
Топ 5 на моите любими почистващи препарати за лице.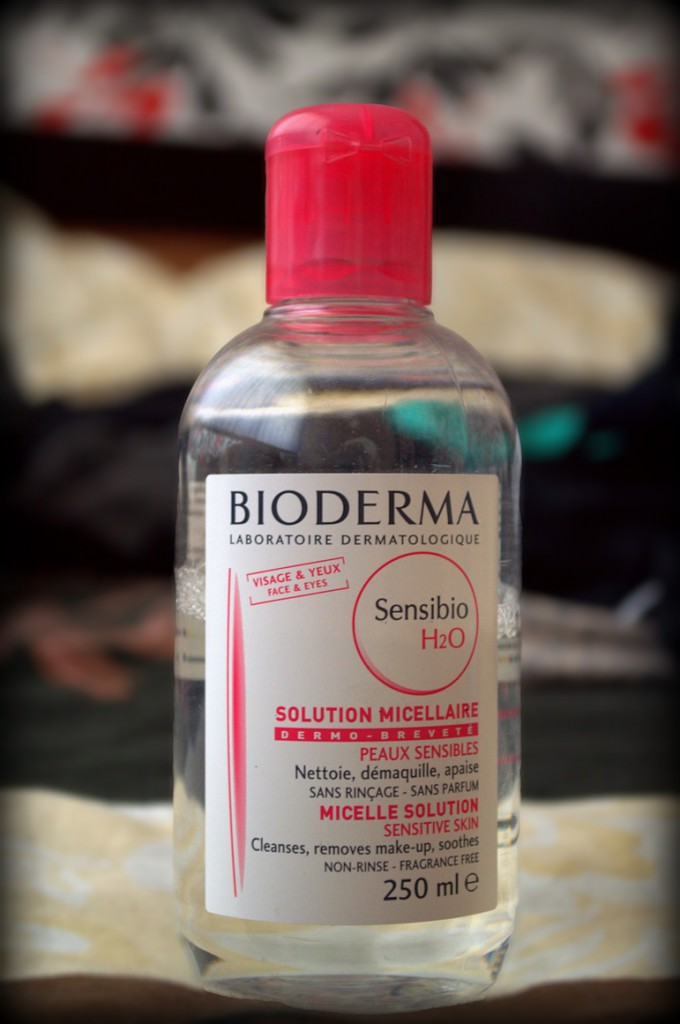 1. BIODERMA – Sensibio H2O Solution Micellaire
 The micelle solution that daily cleanses and  removes make-up from sensitive skin. Specially formulated  for sensitive, normal to dry skins, the Sensibio H2O micelle  solution gently cleanses face and eyes. It removes water-  resistant make-up.  
 €13/$18 (250ml)
1. Биодерма – Мицеларен разтвор
Мицеларният разтвор се използва за ежедневно почистване на лицето и премахване на грим , за чувствителна кожа. Специална формула за чувствителна , нормална към суха кожа. Той нежно почиства лицето и очите. Премахва и водоустойчив грим. 
 €13/$18 (250ml)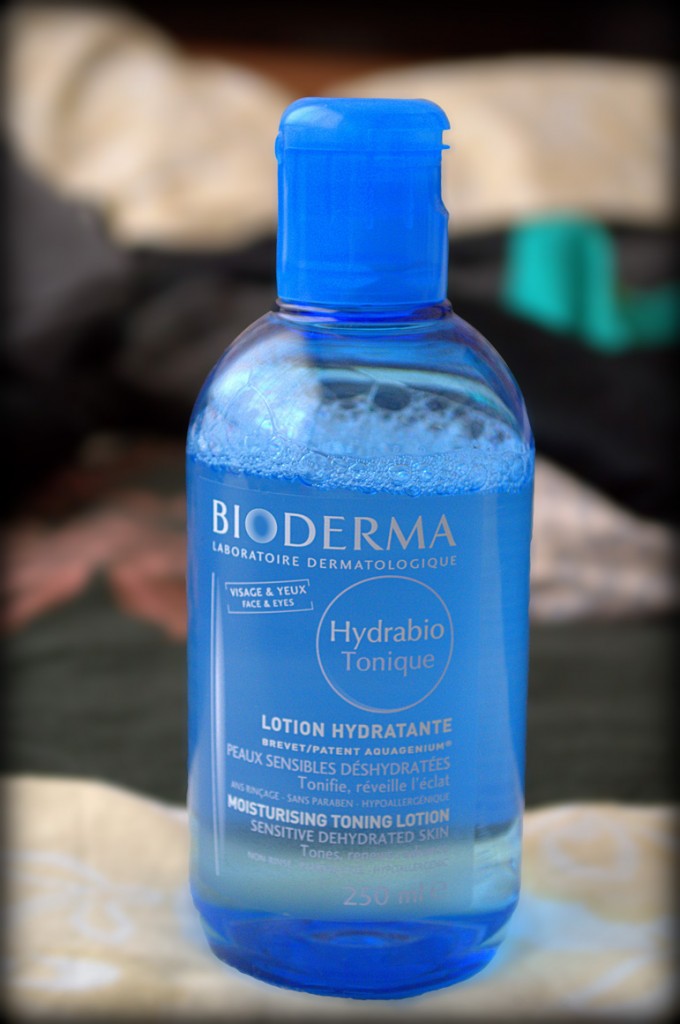 2.  BIODERMA – Hydrabio Tonique
The first moisturising toning lotion with Aquagenium® that completes the cleansing of sensitive and dehydrated skins.  Rebalanced, durably hydrated, the skin regains its tone, suppleness an  radiance. Hypoallergenic, Hydrabio Tonique guarantees excellent skin and eye tolerance.  
 €12/$16 (250ml)
2. Първият хидратиращ лосион с тонизиращо Aquagenium, който завършва почистването на чувствителната и дехидратирана кожа. Ребалансира, трайно хидратира, кожата възвръща своя тонус, гъвкавост и сияние. Хипоалергенен Hydrabio Tonique  гарантира отлична толерантност към кожата и очите.
 €12/$16 (250ml)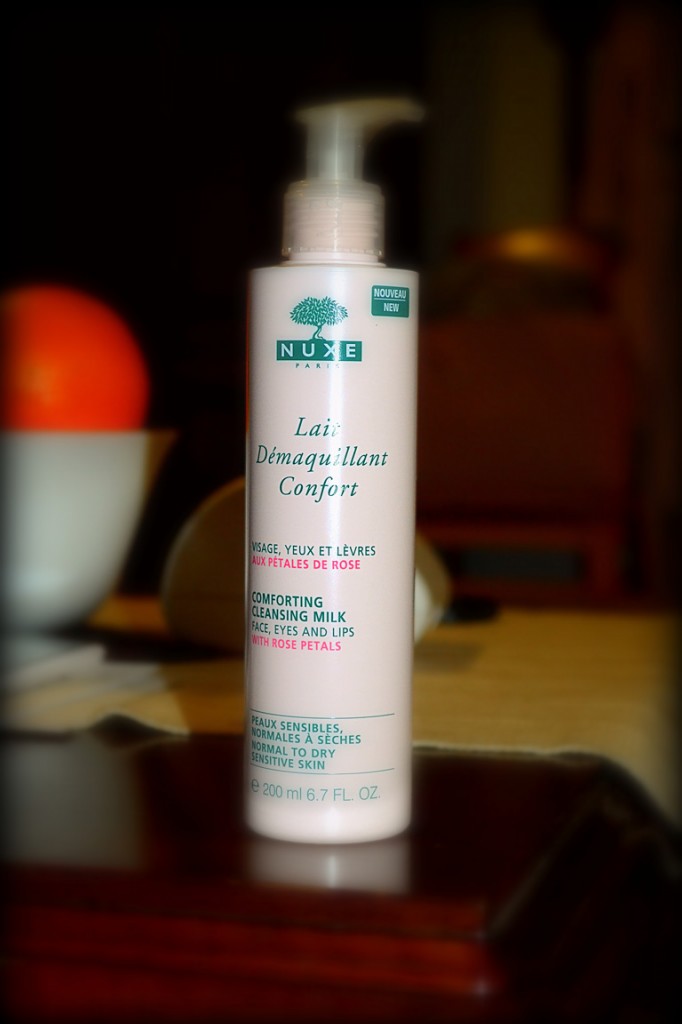 3. Nuxe  Comforting cleansing milk with rose petals
Face, Eyes and Lips – Normal to dry sensitive skin, ultra soft makeup remover. A rich, smooth and comfortable texture that perfectly cleanses, removes make-up and protects the skin from dryness with a non-oily finish. Face, eyes and lips are perfectly cleansed. Skin is supple and comfortable.  
 €15/$21(200ml)
3. Nuxe – Нежно почистващо мляко с розови листенца
Лице, очи и устни – От нормална до суха чувствителна кожа, нежно отстраняване на грим. Богата, гладка и нежна текстура, която почиства перфектно, премахва грима и предпазва кожата от изсушаване, не оставя мазни следи. Лицето, очите и устните са перфектно почистени. Кожата е еластична и успокоена.  
 €15/$21(200ml)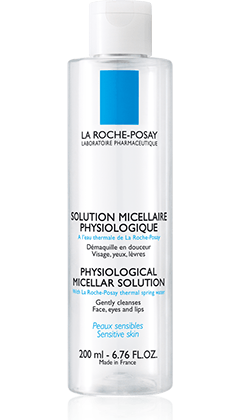 4. La Roche- Physiological micellar solution gentle make-up remover face, eyes, lips.
Micellar Physiological Solution gently removes make-up from sensitive skin. Non-comedogenic. Physiological Formulation Charter: – cleansing agents selected for optimal tolerance, high make-up removing power, with La Roche Posay thermal spring water, – physiological pH, soap-free, alcohol-free, colorant-free, paraben-free. 
 €13/$18(200ml)
4. La Roche- Мицеларен разтвор, премахващ грим от лицето очите и устните.
Мицеларният разтвор нежно премахва грима от чувствителната кожа. Некомедогенен. Съдържа – почистващи агенти, избрани за оптимална толерантност, високо ниво за премахване на грима, с термална изворна вода Ла Рош, pH, без съдържание на сапун, алкохол, оцветители и парабени.                    
 €13/$18(200ml)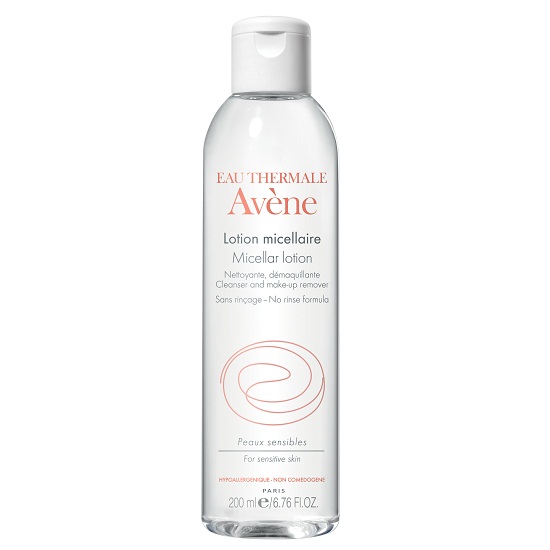 5. Avene-  Micellar Lotion Cleanser and Make-up Remover
Gentle no-rinse cleanser, toner and make-up remover (3-in-1). Technologically advanced cleansing water removes impurities and make-up. It is based on a micelle principle that protects and releases cleansing agents and softening actives upon contact with skin. Alcohol, soap, and oil-free care for the face and eyes. 
 €15/$21(200ml)
5. Avene-  Мицеларен разтвор – почиства и премахва грима
Нежен разтвор почиства, тонизира и премахва грима (3 в 1). Специалните термални почистващи води на Авен премахват дневните замърсявания и грима. На основата на мицел, който защитава и освобождава почистващите агенти  и омекотява кожата. Без                   съдържание на алкохол, сапун и масла, грижа за лицето и очите.                    
 €14,5/$20(200ml)
What is your favorite face cleanser and make-up remover?
Кой е вашият любим почистващ препарат за лице?
                                                                                                                   xxx,
                                                                                                                          cvetybaby