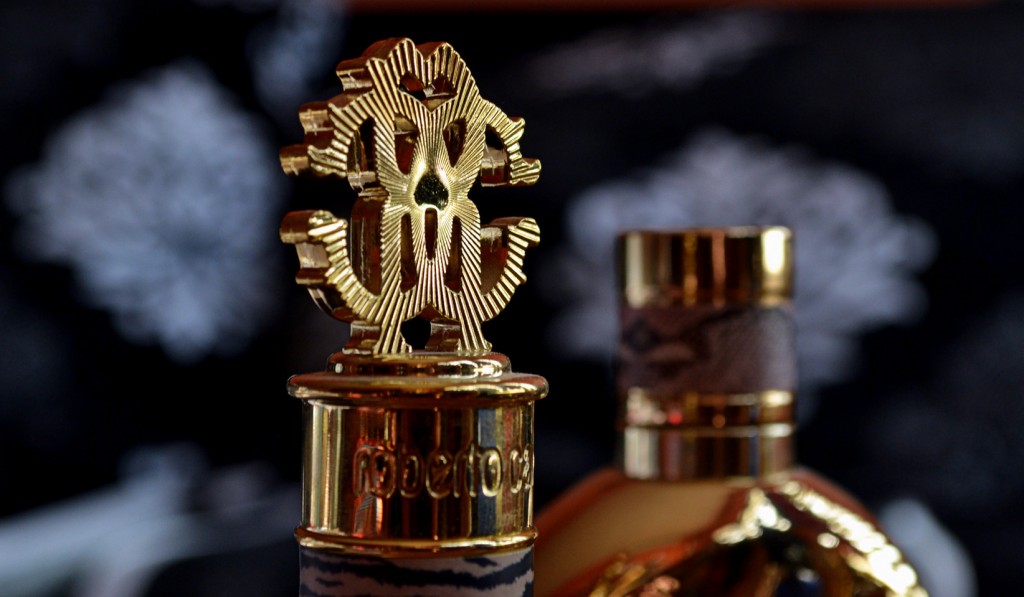 I will show you three of my babies. This is my favorite brand and the perfumes are amazing!
Ще ви покажа три от моите парфюми. Това е любимата ми марка и парфюмите са невероятни!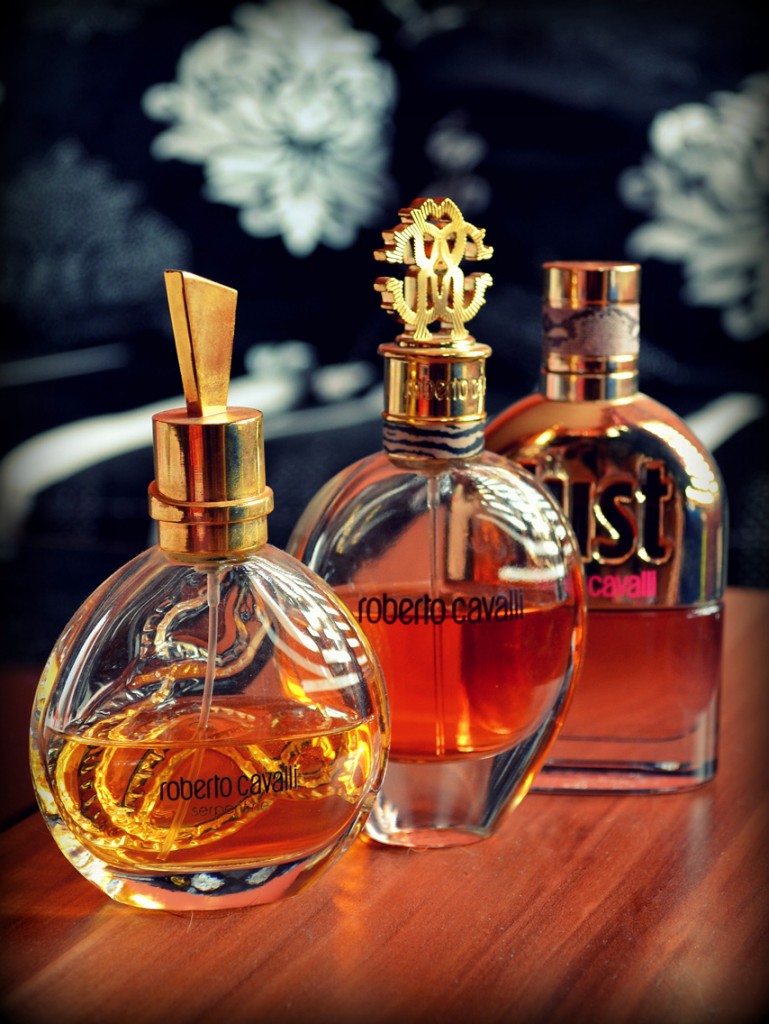 The first place I will present you Serpentine.
The fragrance Serpentine, the signature representation of Roberto Cavalli, is feminine, sensual and treacherously attractive. The composition is built around mango blossom known in Hindu tradition as the provisions of Gods.
Fragrance Notes: This floral-oriental composition opens with sweet mandarin notes and mango blossom. The heart introduces exotic Tiare flower and wealthy scent of Frangipani blossom, refined by violets and black pepper.
На първо място ще ви представя Serpentine.
Ароматът Serpentine е подписът, който представя Роберто Кавали. Той е женствен, чувствен и коварно привлекателен. Той е изграден на основата на цвят от манго, който в Ундуитската традиция означава предсказание на Боговете.
Ароматни нотки: Този цветно-ориенталски състав се допълва със сладки нотки на мандарина и мангов цвят. В себе си съчетава и екзотичното цвете гардения и богат аромат на плумерия, рафинирана от виолетки и черен пипер.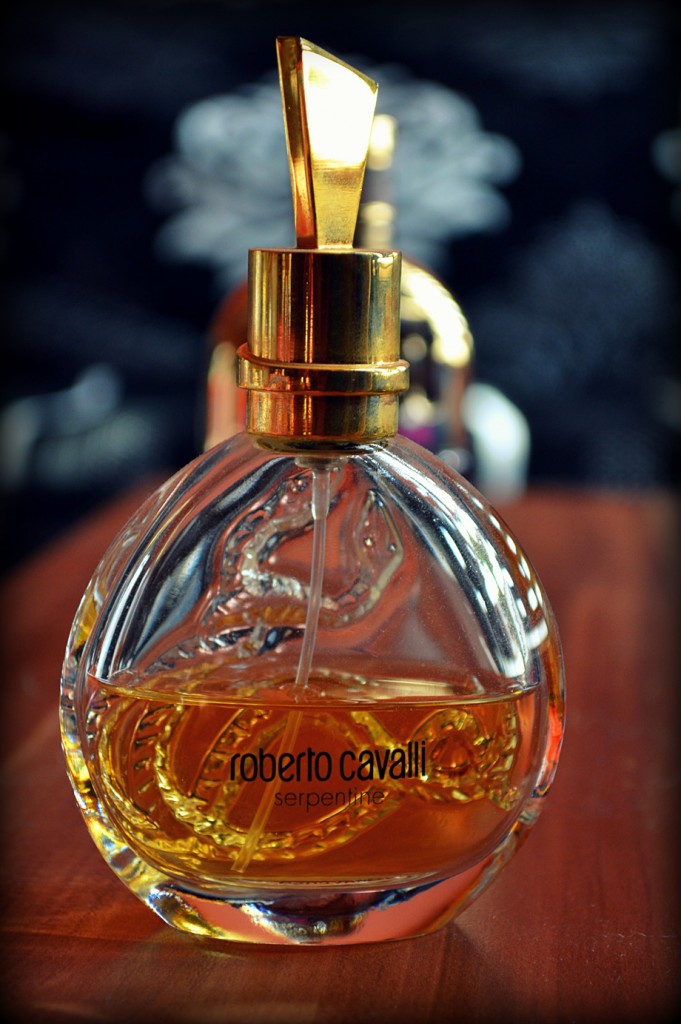 The second place is for Roberto Cavalli Signature. "A luminous and sexy print" – Roberto Cavalli.
The Roberto Cavalli perfume belongs to the ambery floral family. It is an exuberant and sunny fragrance whose top notes, lit by pink peppers, exude a genuine strength of character.
At the heart of the Roberto Cavalli perfume one finds all the majesty of the absolute of orange blossom. It is a colour as much as a scent that reveals an ultra-feminine trail and leaves no-one indifferent. This sensuality finally wraps itself into the captivating base notes of the tonka beans that leaves an appetizing imprint on the skin… essentially addictive.
Второто място е за Roberto Cavalli Signature. "Сияен и секси отпечатък" – Роберто Кавали.
Парфюмът принадлежи към кехлибарено-флоралното семейсвто. Той е темпераментен и слънчев аромат, чийто връхни нотки са на розов пипер, показвайки една истинска сила на характера.
В основата на този парфюм, човек открива величието на чистотата на портокаловия цвят. Това е един цвят и един аромат, който разкрива женствеността и не оставя никой безразличен. Тази чувственост завършва със завладяващи нотки на тонка боб, който оставя апетитен отпечатък върху кожата… водещ до пристрастяване.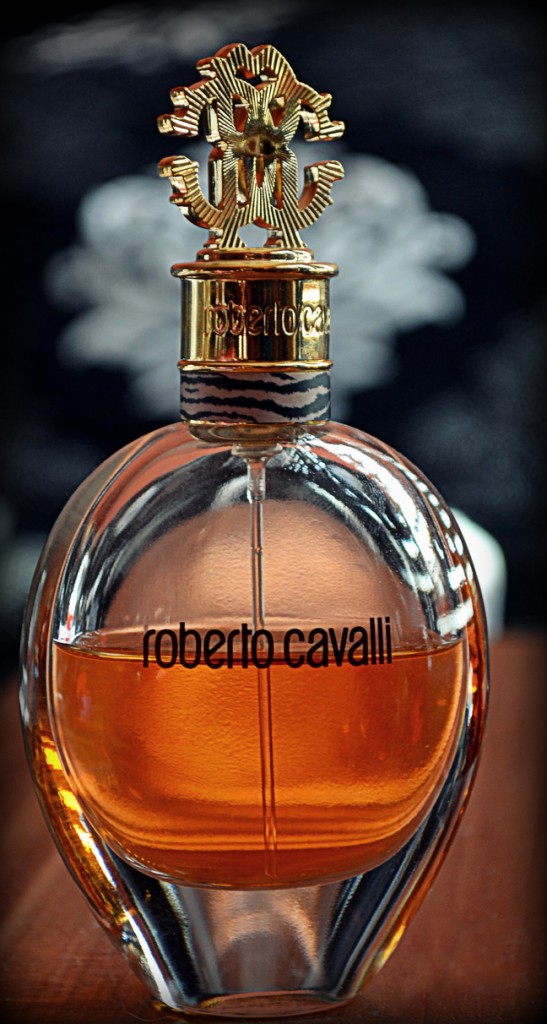 And finally, i will show you Just Cavalli perfume.  " LOVE AT FIRST BITE "
Just Cavalli for her is more than a perfume. It is an attitude, a way of being. Its mark is the Just Cavalli bite, a powerful symbol of belonging. Wearing Just Cavalli is a rite of passage, the initiation to a new urban tribe. It is a sign of destiny.
The Just Cavalli fragrance opens with a dazzling top note of Neroli, an essential oil produced from blossoms of the bitter orange tree. The fragrance is followed by a magnetic heart note of the precious Tahitian Tiare flower. This enticing floral mix is grounded by a creamy palissander wood accord that adds power and nobility. Fresh, intense and alluring, Just Cavalli is the scent of youth and seduction.
" A FASHION MIX OF GOLD, INTENSE PINK AND ANIMAL PRINT "
Накрая ще ви покажа парфюмът Just Cavalli. "Любов от първото ухапване"
Just Cavalli  за нея е повече от парфюм. Той е отношение, начин на съществуване. Запазената марка на парфюма е ухапването, мощен символ на принадлежност. Използване на парфюма е ритуал на преминаването към ново градско племе. Той е знак на съдбата.
Ароматът се отваря с ослепителна нотка на нероли, етерично масло, получено от цветовете на горчив портокал. Ароматът е последван от невероятна нотка на таитянска гардения. Този привлекателен цветен микс е заземен с дървени нотки, които му добавят мощност и благородство. Свеж, интензивен и примамлив, този аромат е на младостта и съблазняването.
"Модерен микс от злато, интензивно розово и животински принт"