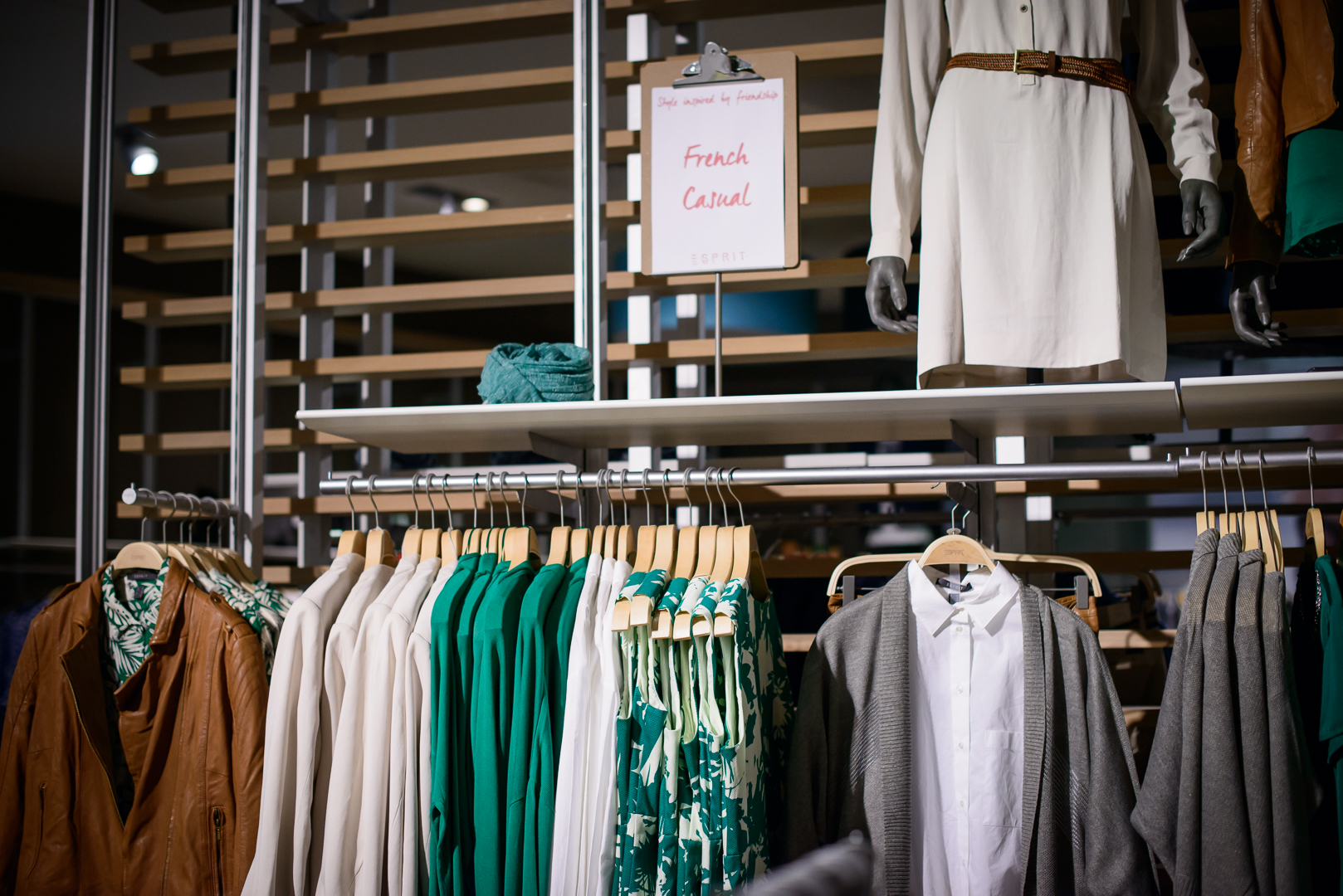 Hello, folks :)) on Saturday I was a part of an incredible event by Esprit – French Casual. You can see one of the previous events on Denim Blues here. First I want to say it was very pleasant and fun. Participants were smiling and positive people who love stylish and beautiful clothes. It was very nice to help them in the selection of clothes and combine them for the perfect outfit.

 Здравейте, приятели :)) В Събота бях част от едно невероятно събитие на Есприт на тема Френч Кежуал. Ето тук може да видите и едно от предходните събития на тема Деним Блус. Първо искам да кажа, че беше изключително приятно и забавно. Участници бяха усмихнати и позитивни хора, които обичат стилни и красиви дрехи. Беше ми много приятно да им помогна в подбора на дрехи и да съчетаем идеалния за тях аутфит.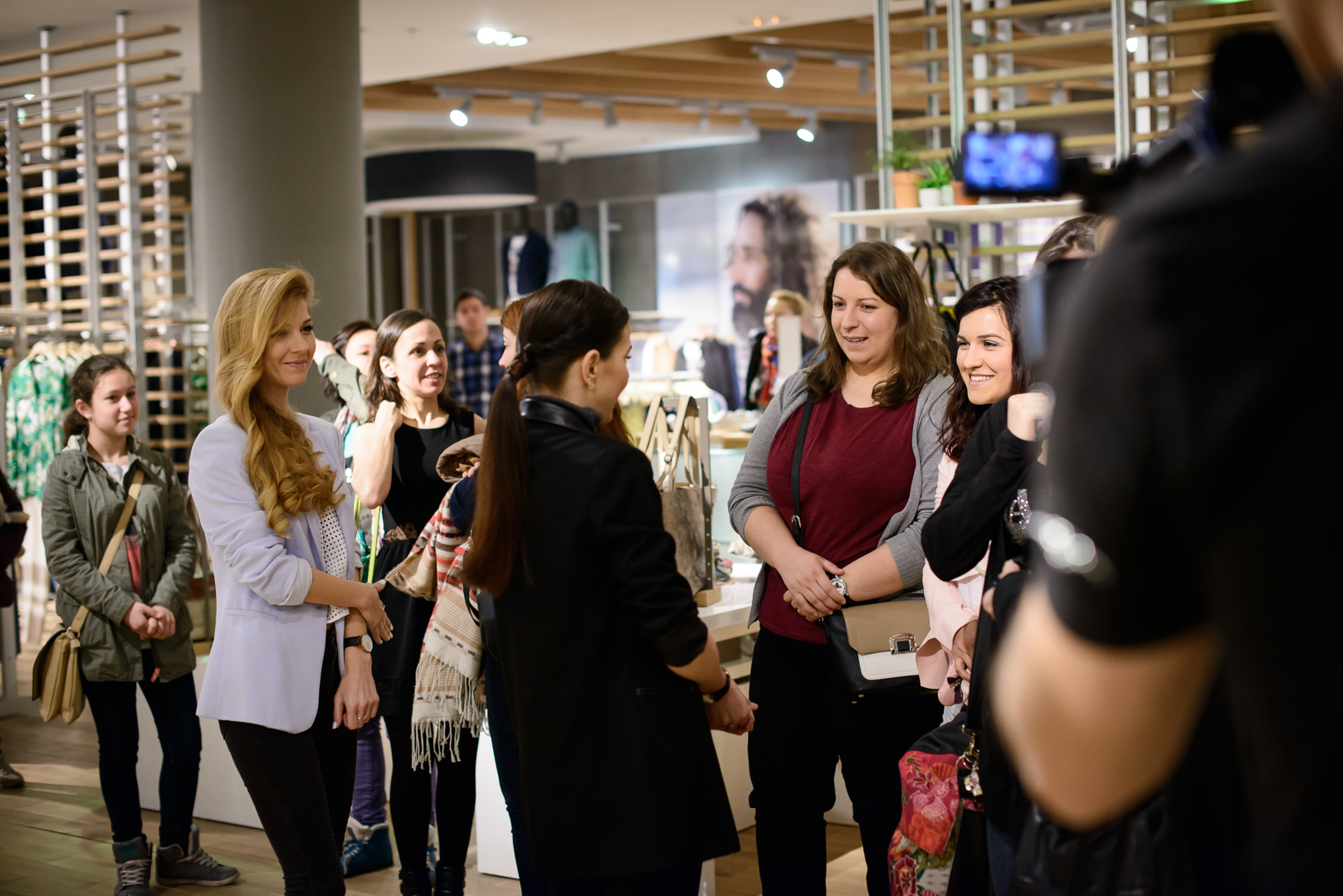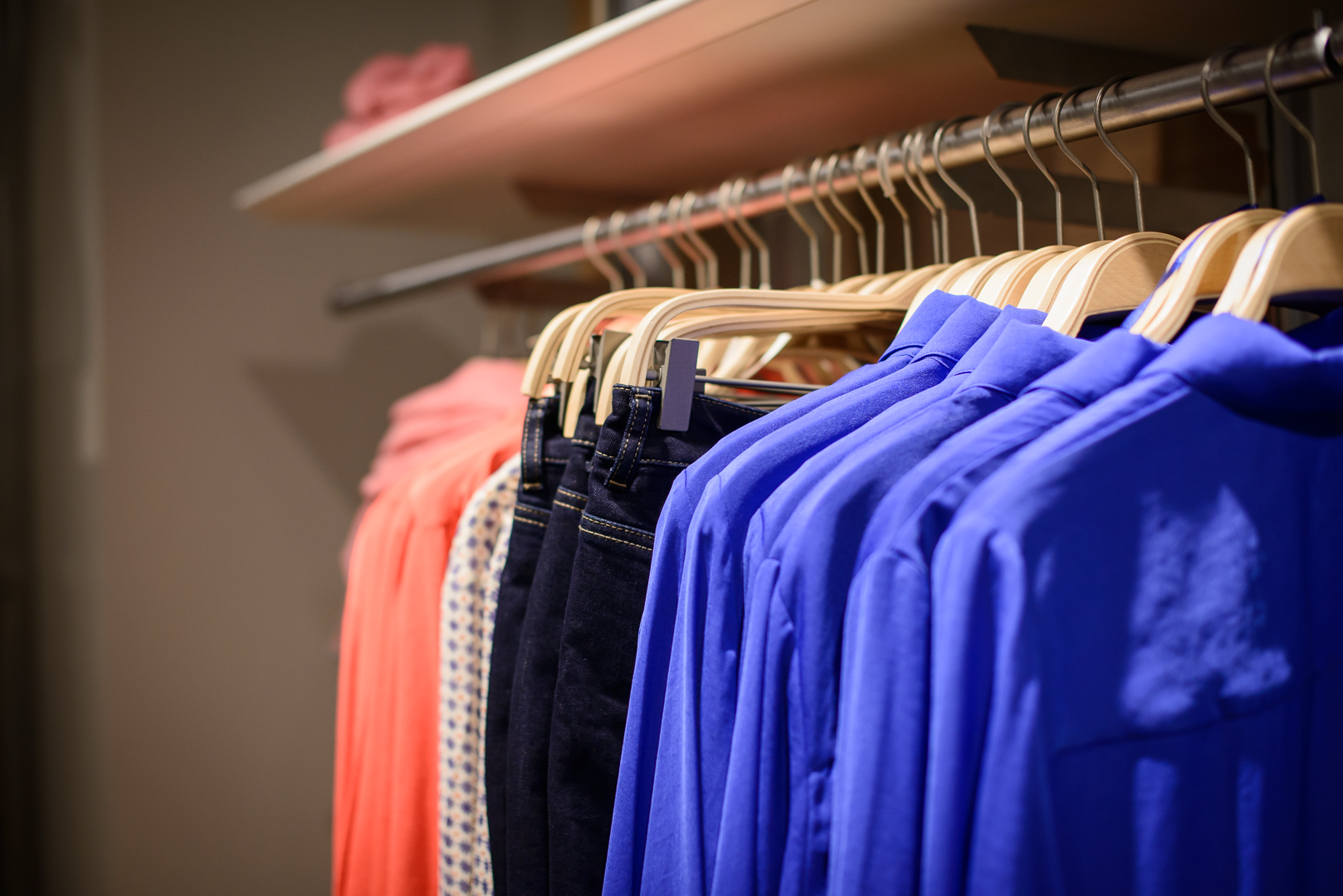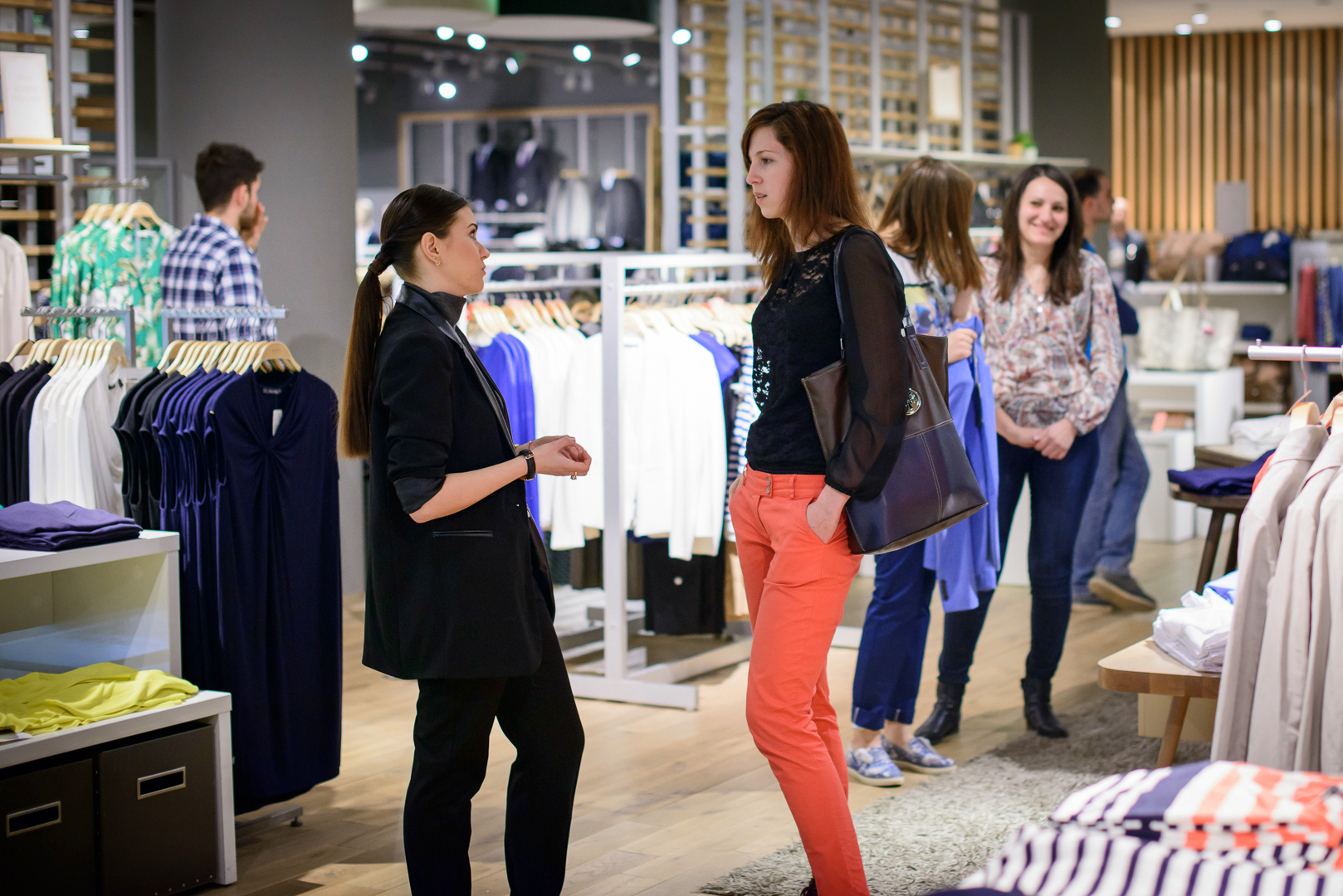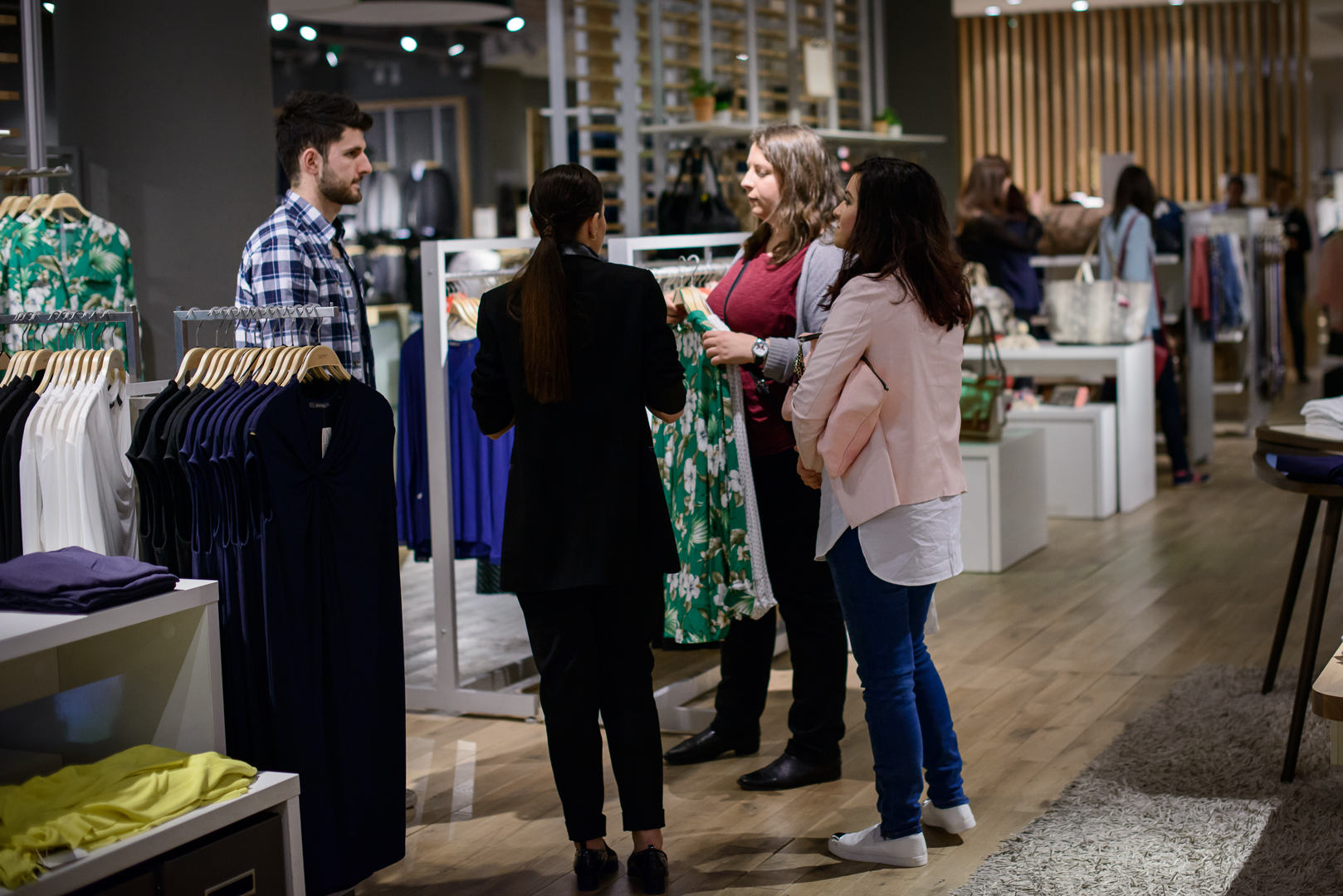 I want to tell you a bit about this style. French tendencies are in the whole world, and not coincidentally many brands originate from there. French style is strict and elegant, having male models in women's fashion – straight pants and blazers and flat shoes, which are currently very popular. Casual style is even reverse it. The models are clean and simple. Combining was extremely easy. The idea here was to combine the elegant style of French fashion with everyday casual models and get stylish French Casual outfit.

 Искам да ви разкажа малко за самия стил. Френската мода налага тенденциите си в целия свят, неслучайно и много от брандовете водят началото си от там. Френският стил е строг и елегантен, налага мъжките модели в дамската мода – правите панталони и сака и ниските обувки, които в момента са много популярни. Кежуал стилът пък е обратен на него. Моделите са ежедневни и обикновени. Комбинара се изключително лесно. Идеята ни тук беше да съчетаем строгият стил на френската мода с по-ежедневни кежуал модели и да получим стилен Френч Кежуал аутфит.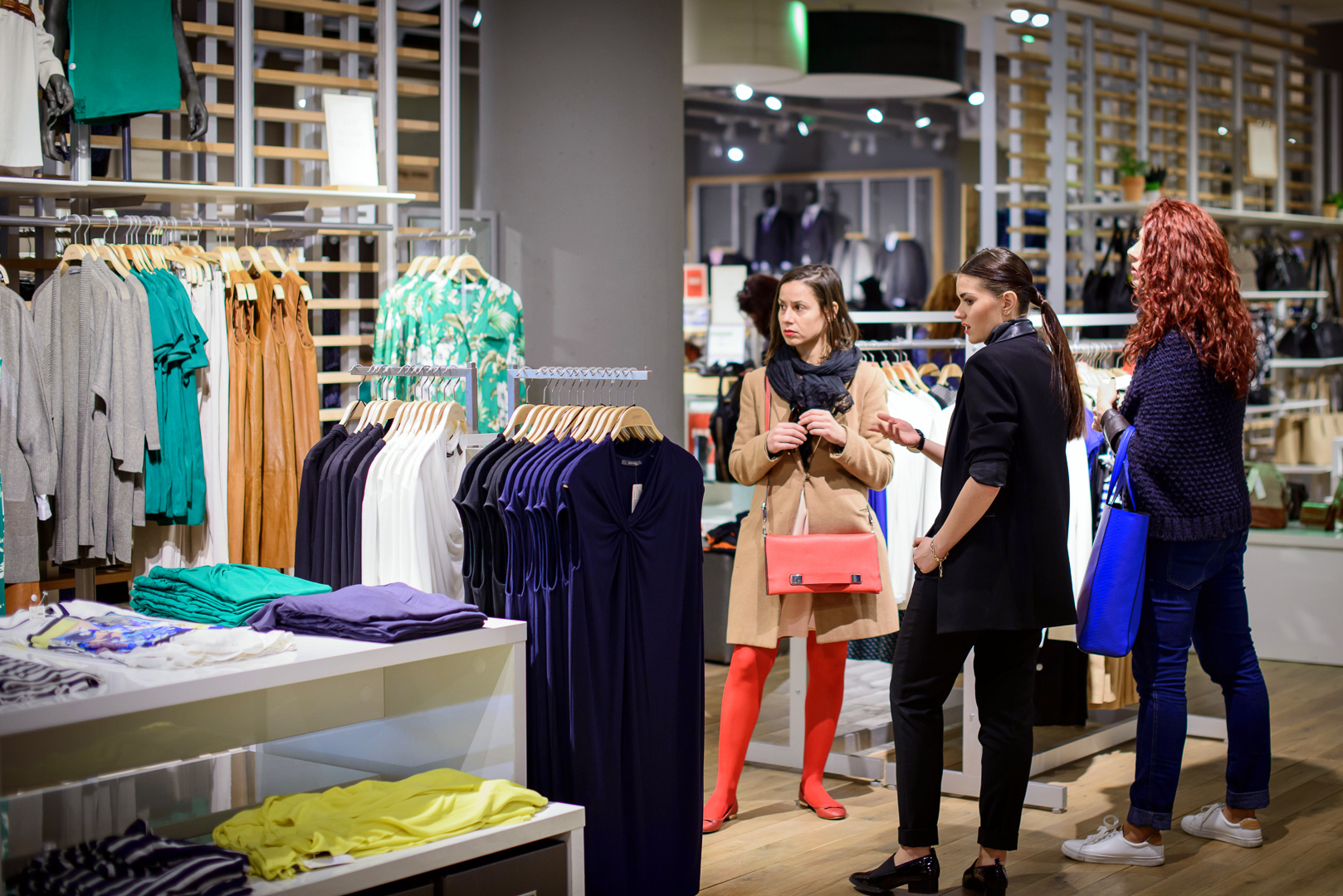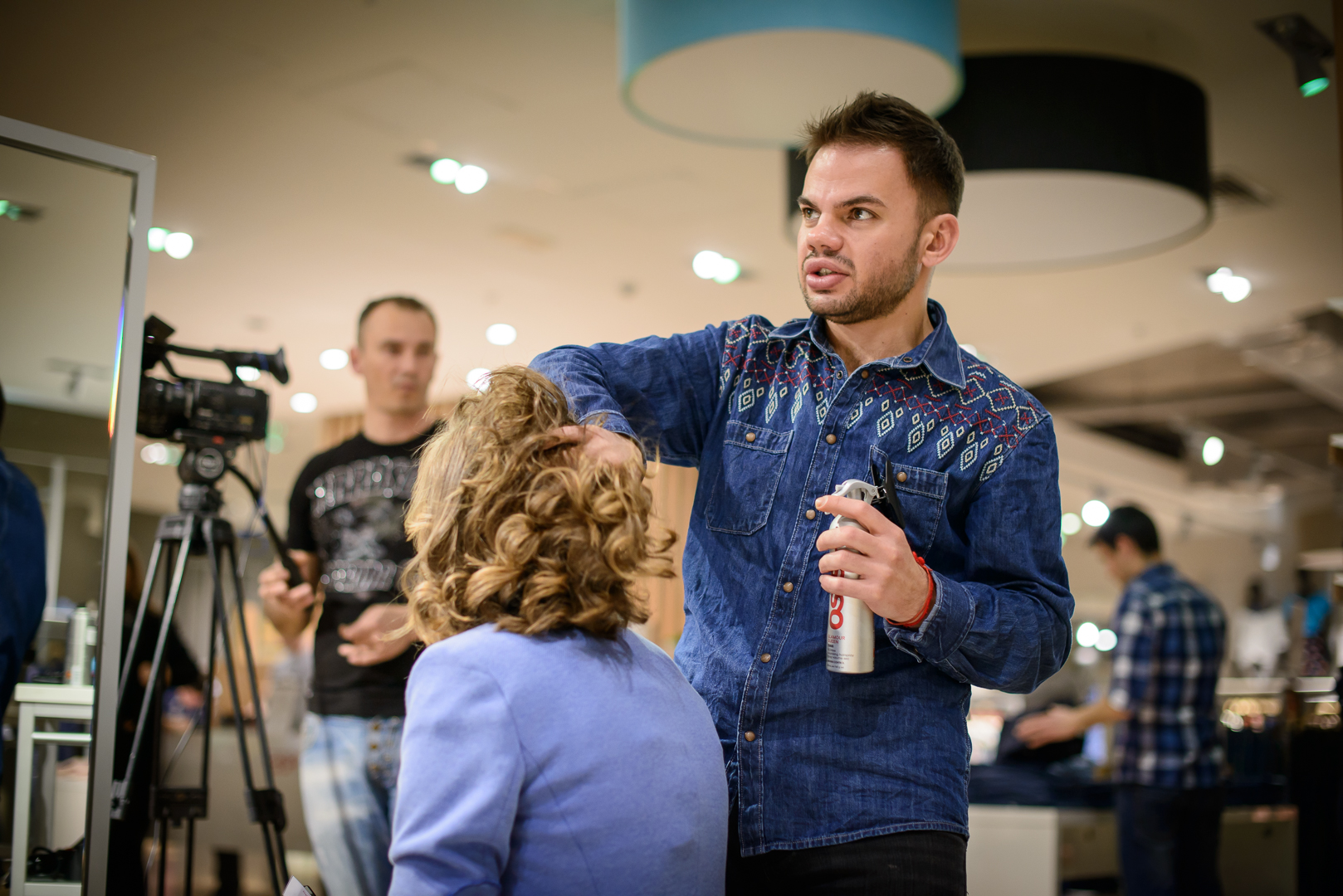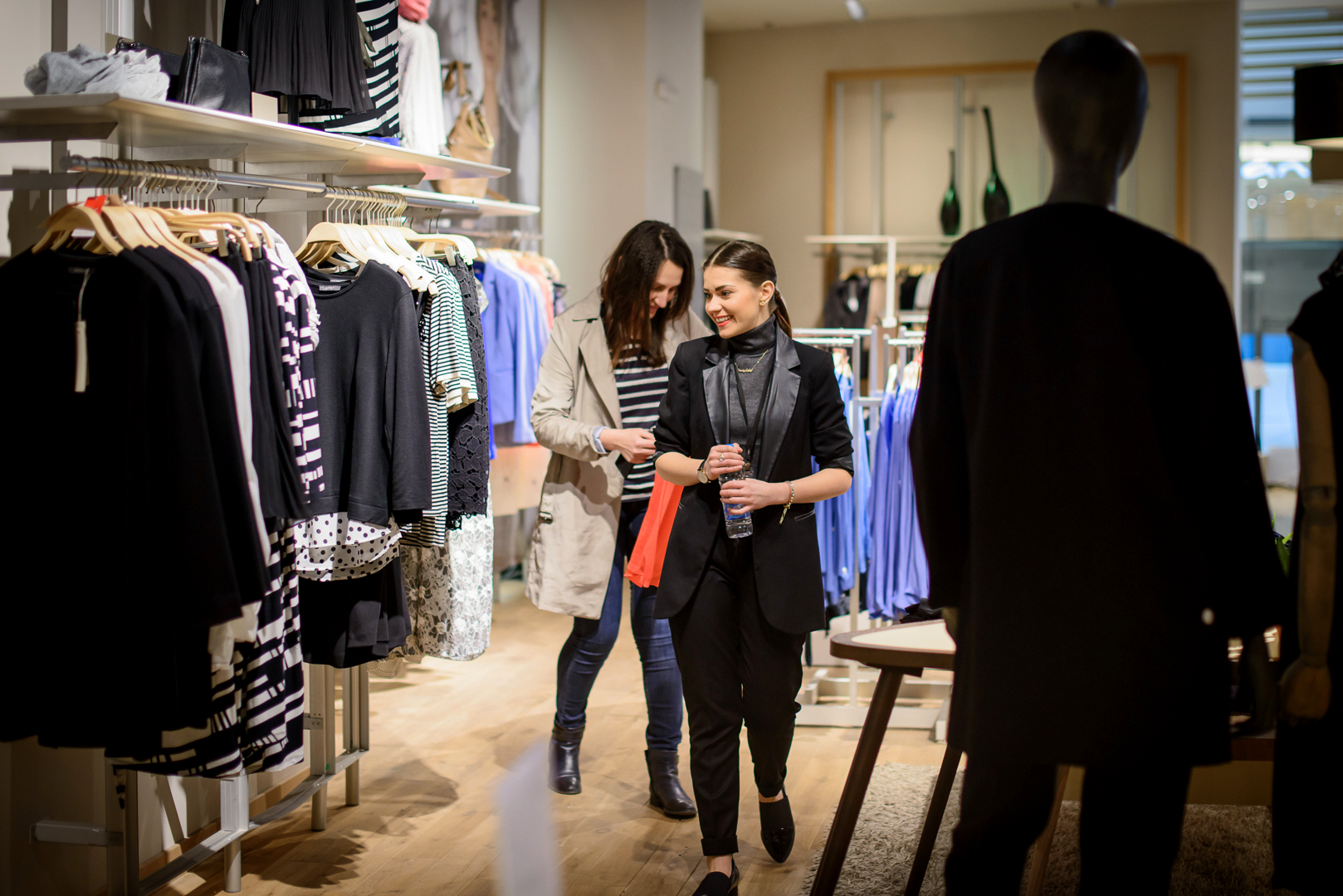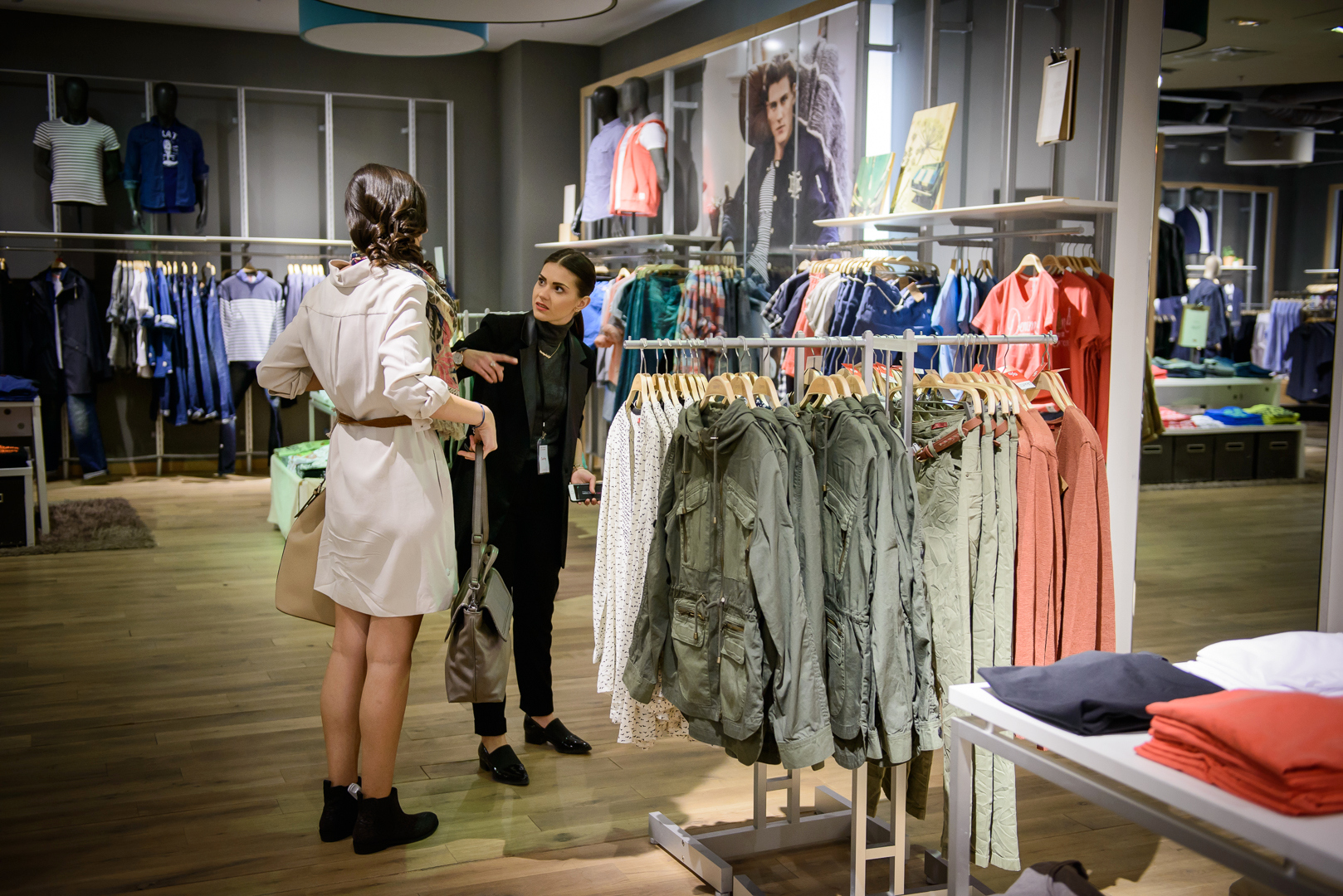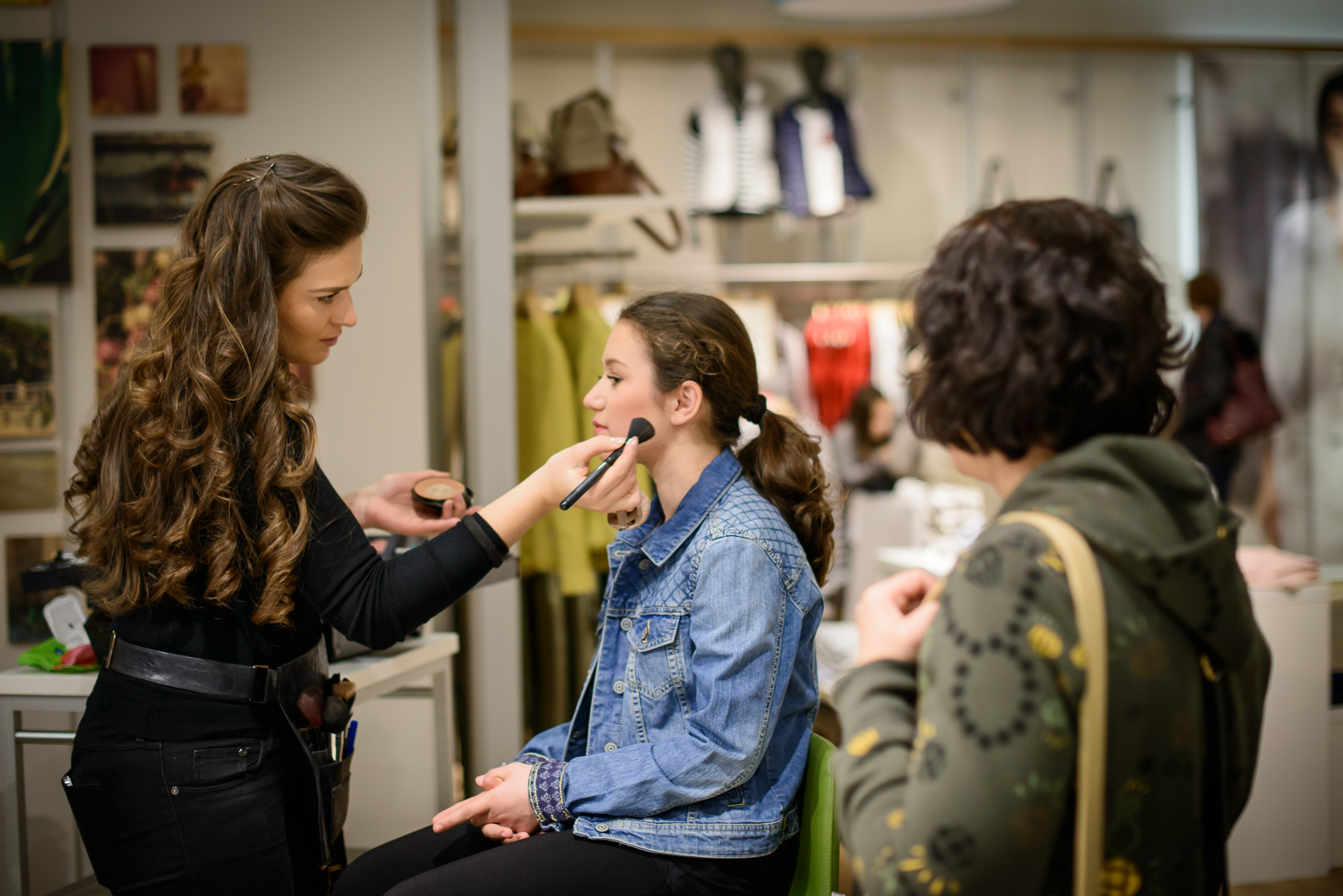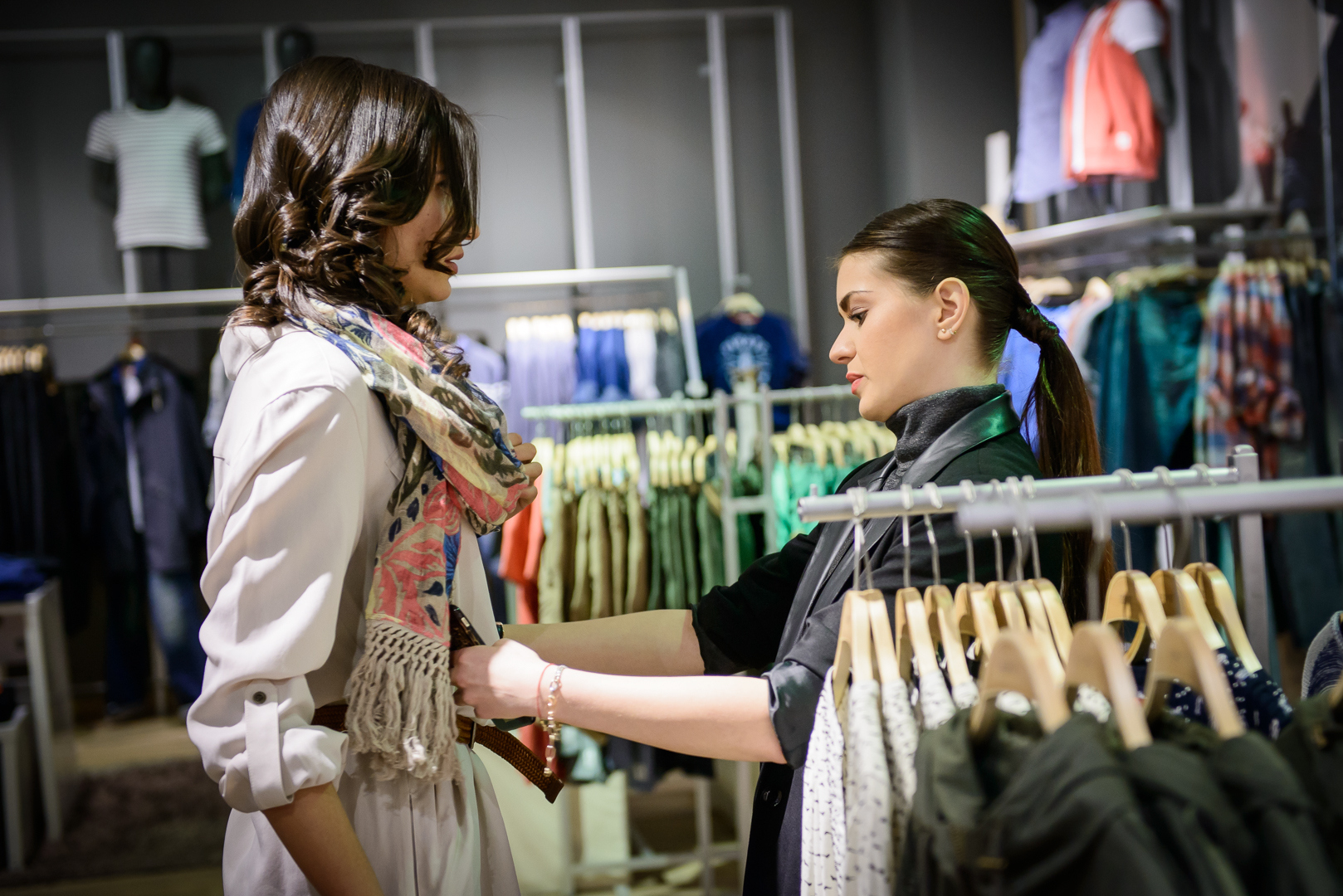 Below you can see the incredible 7 teams that participated in the event Style inspired by friendship by Esprit on a topic French casual. All of them are great, look stylish and are ready for the catwalk. Here you can see more about that inspiration of Esprit and vote for the vision that  you like the best: Style Inspired by Friendship

 По-долу може да видите невероятните 7 отбора, които се включиха в събитието "Стил вдъхновен от приятелството" на Есприт на тема Френч кежуал. Всички те на страхотни, изглеждат стилно и са готови за модния подиум. Ето тук може да видите повече за вдъхновението на Есприт и да гласувате, за визията, която най-много ви допада.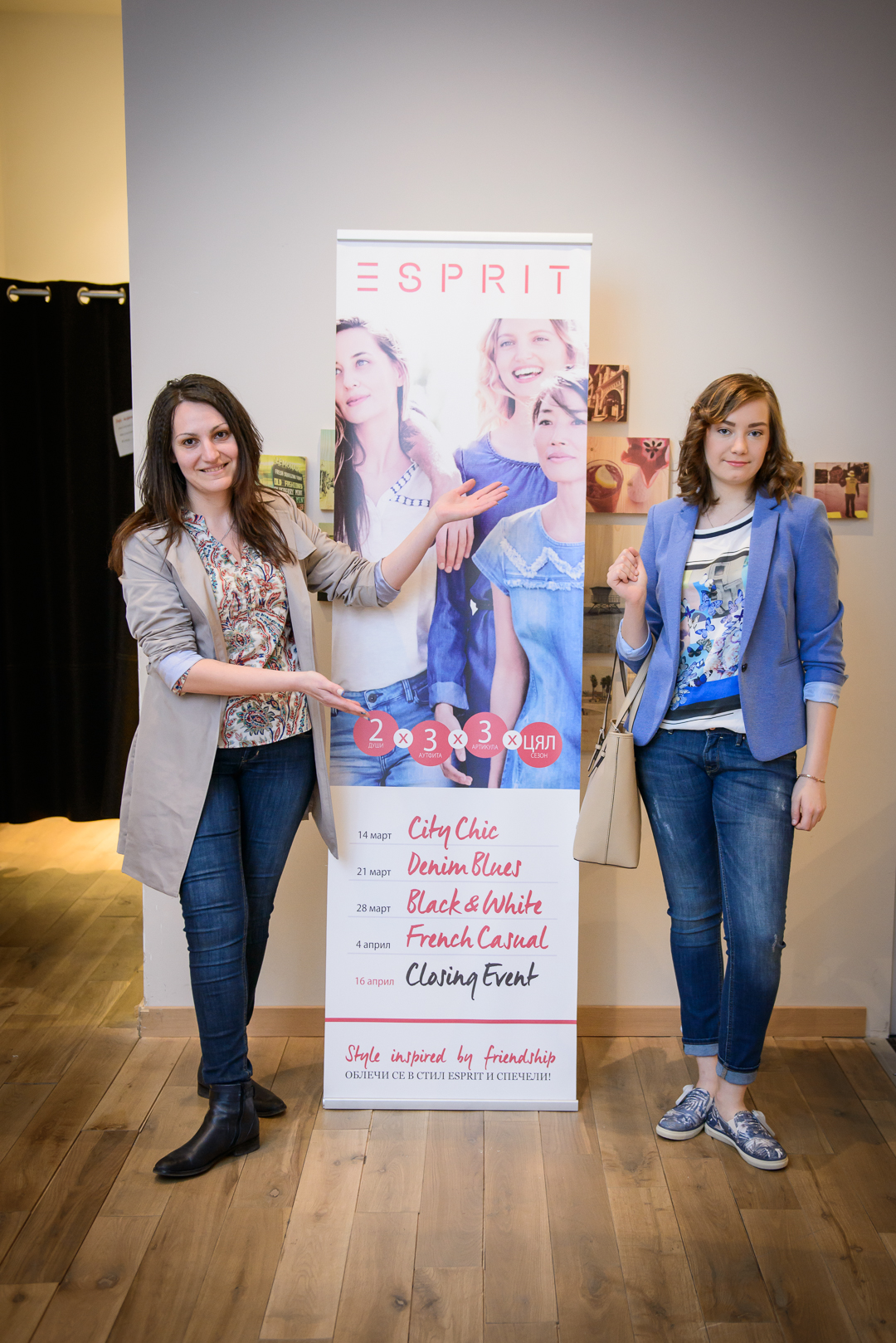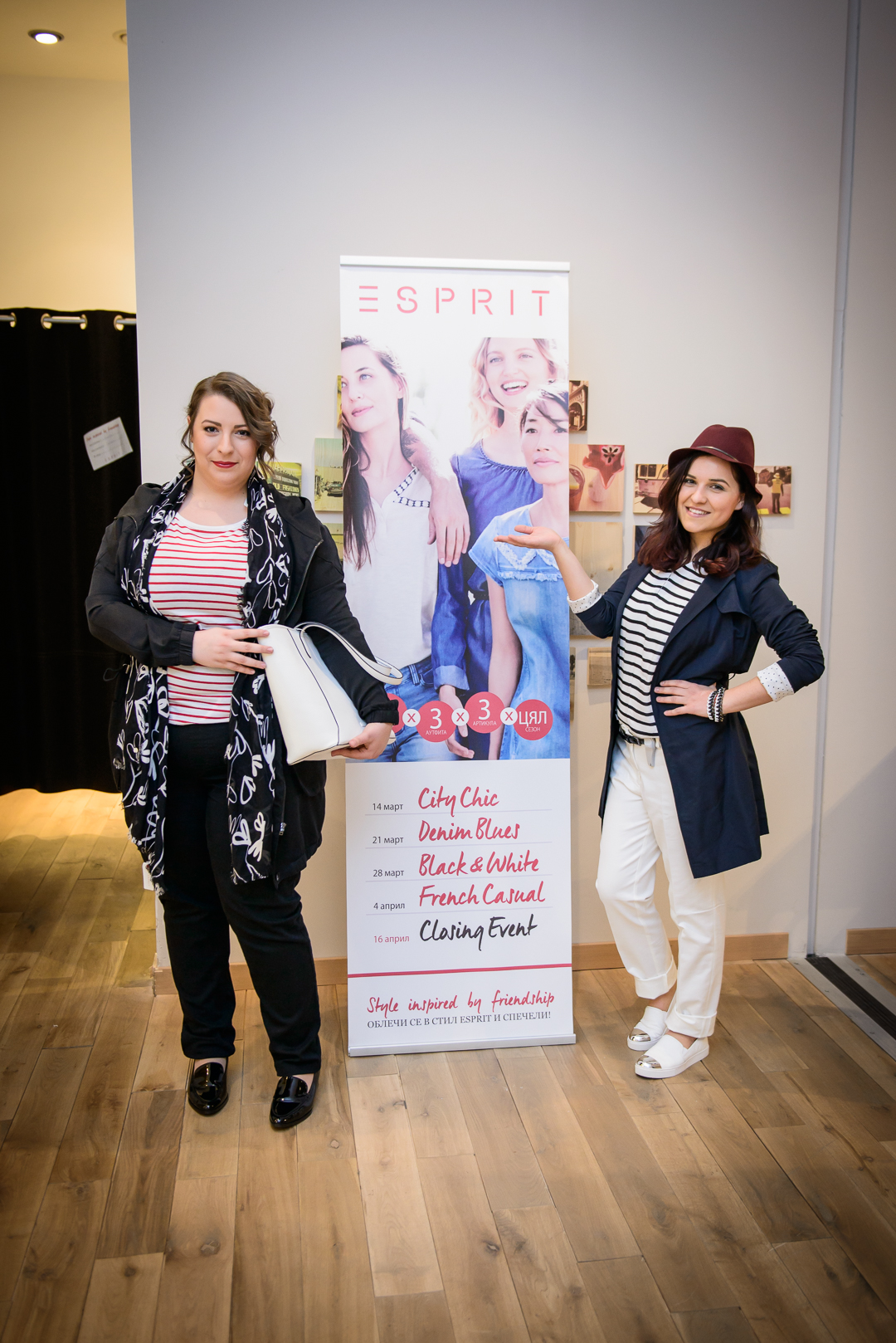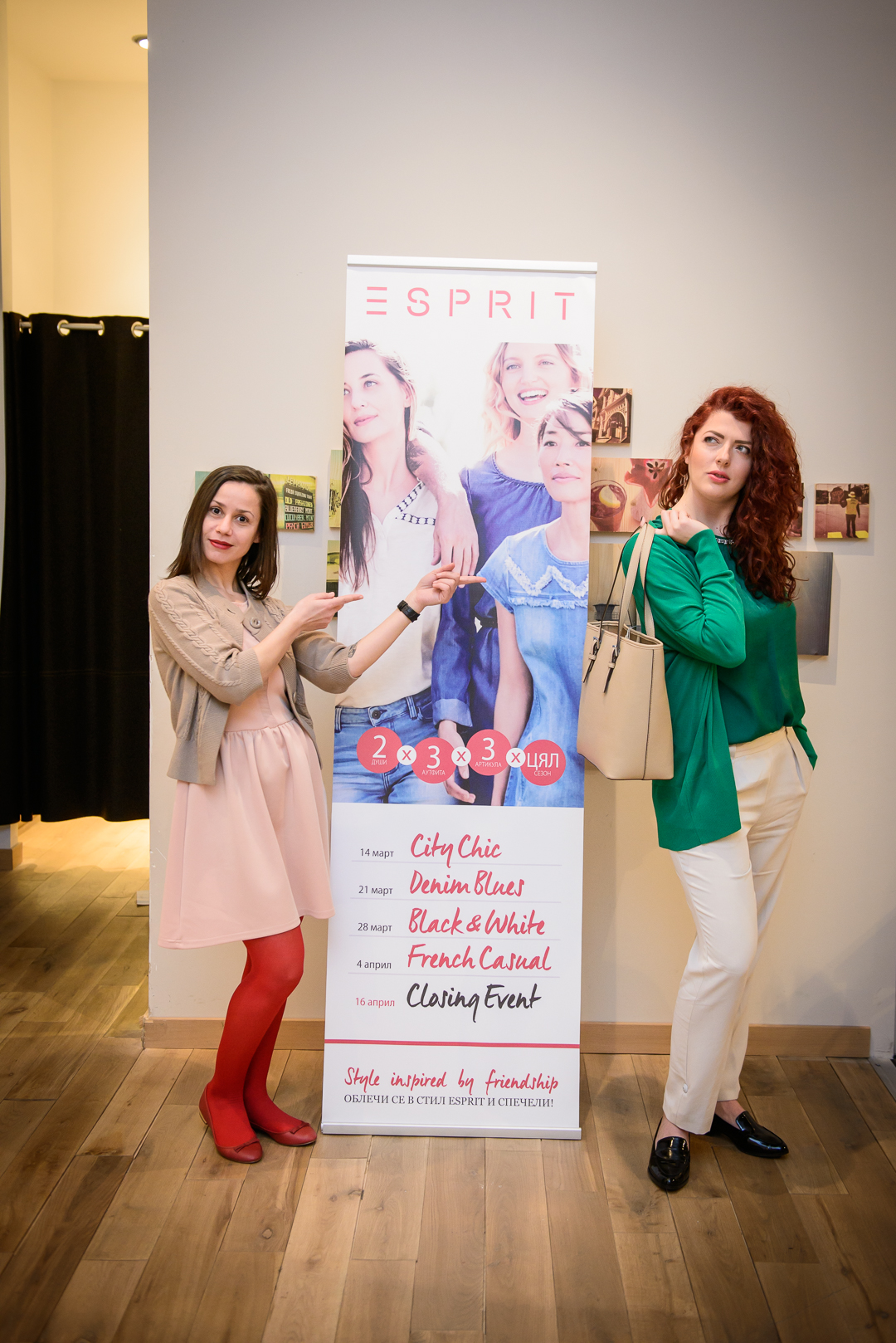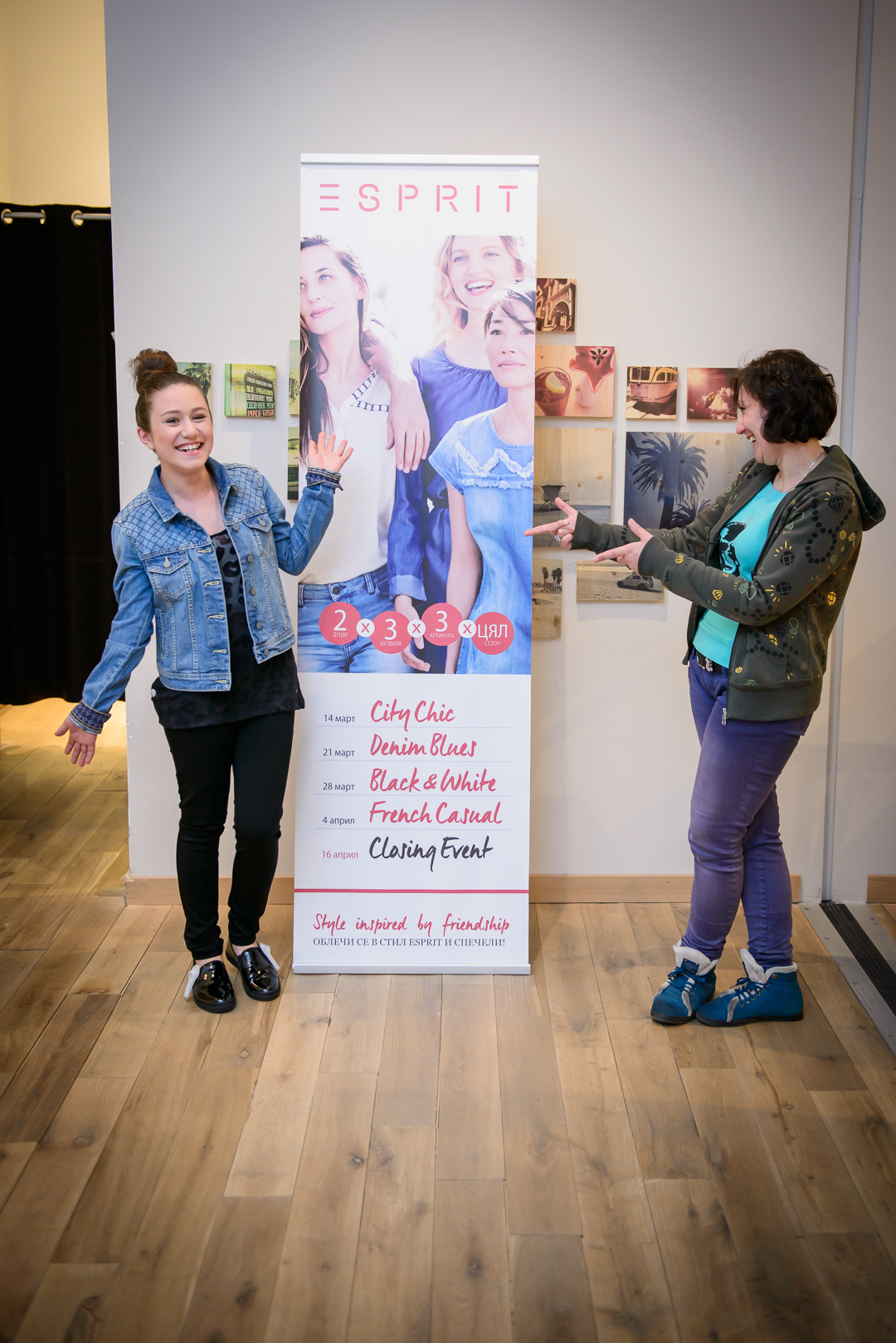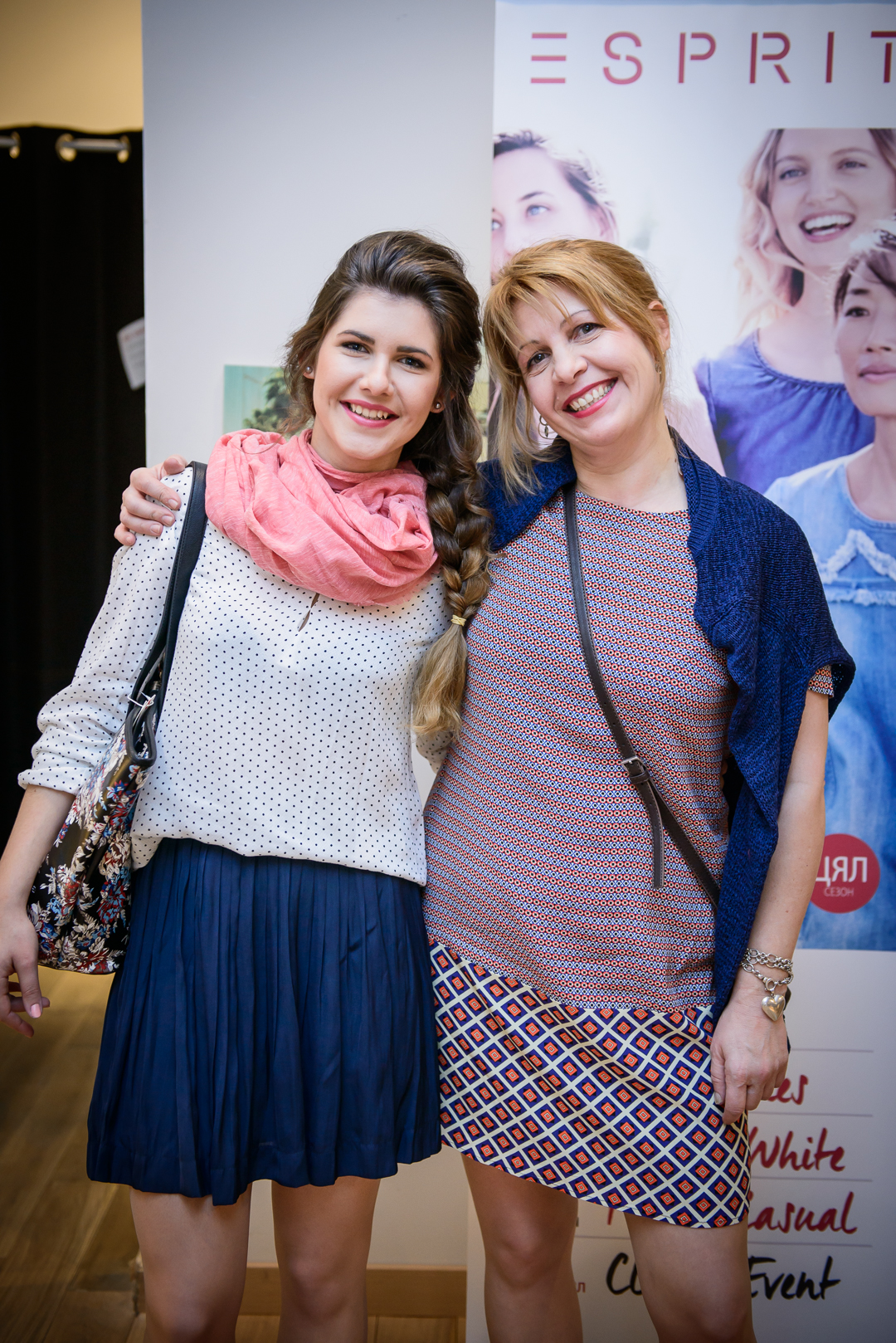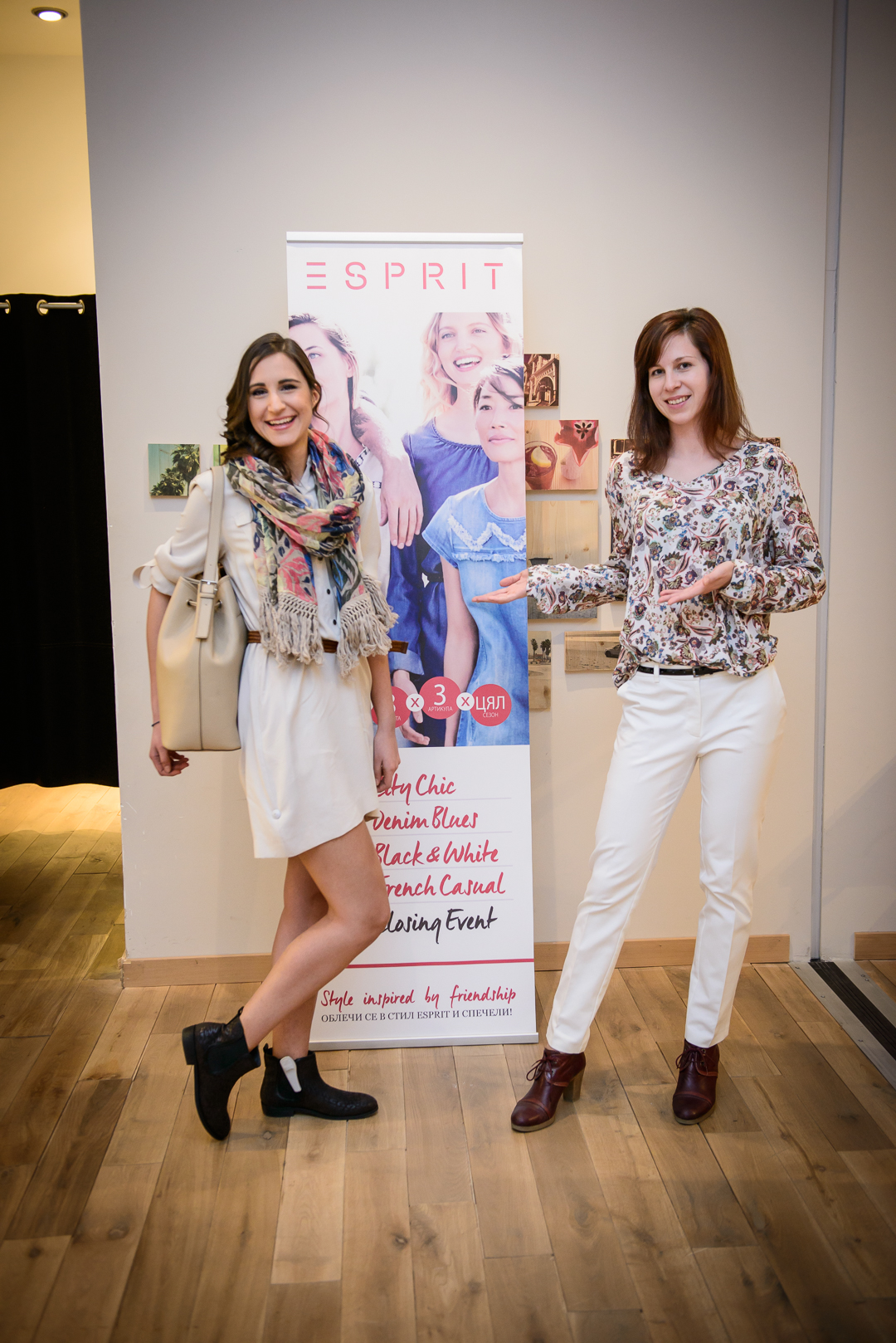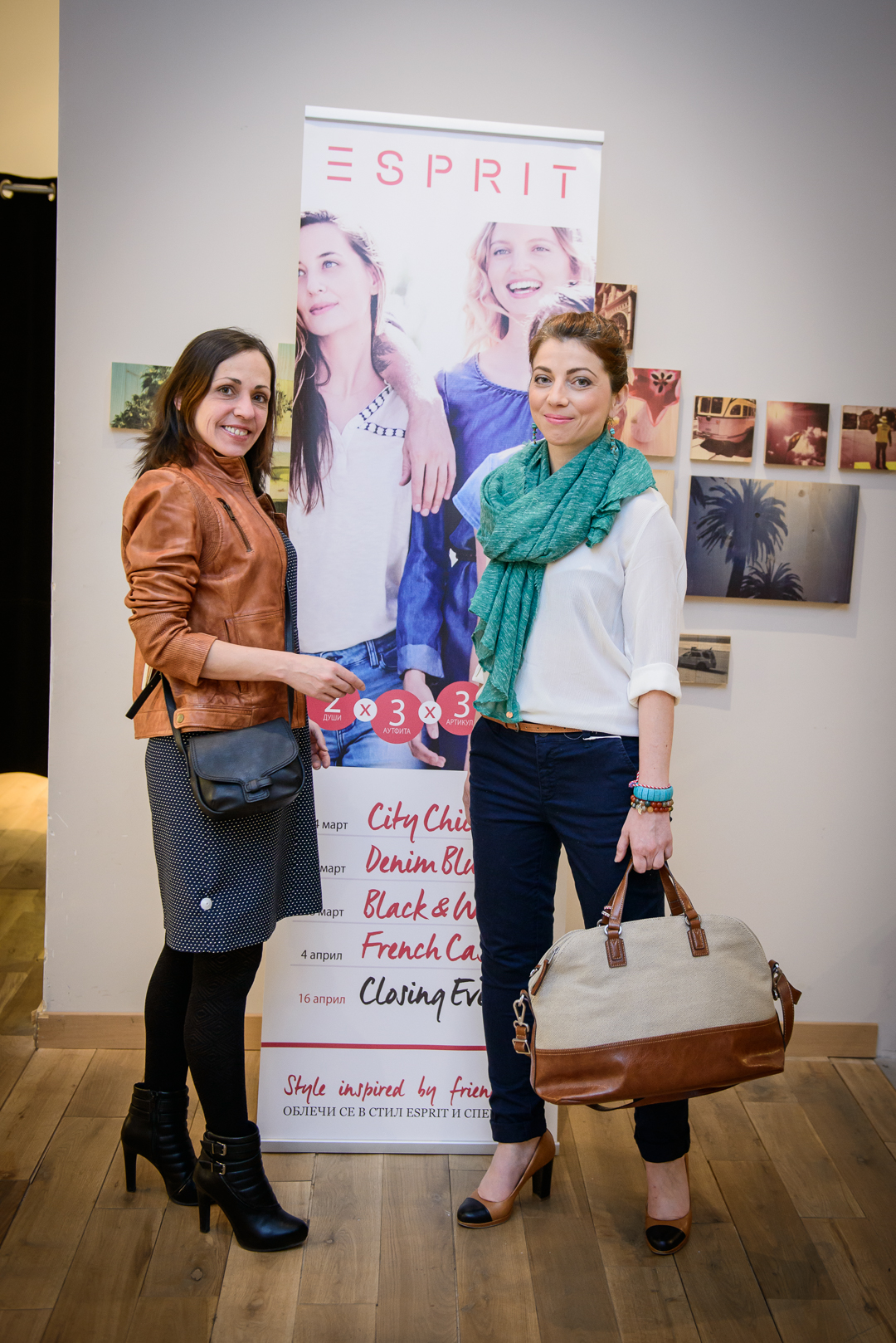 Here's a photo of the amazing team of Esprit for this event. I and Sirma helped participants to combine beautiful clothes by Esprit in French casual style. Then they passed through the hands of experienced Marina and Nicky, makeup and hairstyle. I am very happy to have worked with such good professionals and of course the organization of the whole event was perfect. It was a real pleasure!

 Ето и снимка на невероятния екип на Есприт за това събитие. Аз и Сирма помогнахме на прекрасните участници да съчетаят дрехите на Есприт във Френч кежуал стил. След това, те преминаваха през опитните ръце на Марина и Ники , за грим и прическа. Много се радвам, че работих с толкова добри професионалисти и разбира се организацията на цялото събитие беше перфектна. Истинско удоволствие!