Здравейте, прекрасни хора, доста време мина от като не съм публикувала игри с подаръци/giveaway/. За това реших да се поправя и да направя "краят на лятото" или "отново на училище" giveaway. Вие си изберете какво 🙂 Селектирала съм един прекрасен козметичен комплект на Белапиер на стойност над 100 лева. Играта е интернационална и може да се включи всеки, който иска. И така, сега ще ви разкажа повече за бранда.
Белапиер е изцяло минерална козметична марка. Предлага пълна гама на грим и грижа за лицето на базата само на минерални съставки. Това прави не само кожата ви прекрасна, но и вие да се чувствате така!
Минералните съставки са подходящи за всякакъв тип и тон на кожата. Подхранват я с всяко използване и осигуряват безупречен завършек всеки път, когато ги поставяте. Продуктите Белапиер са Без Парабени и Не Са Използвани Върху Животни.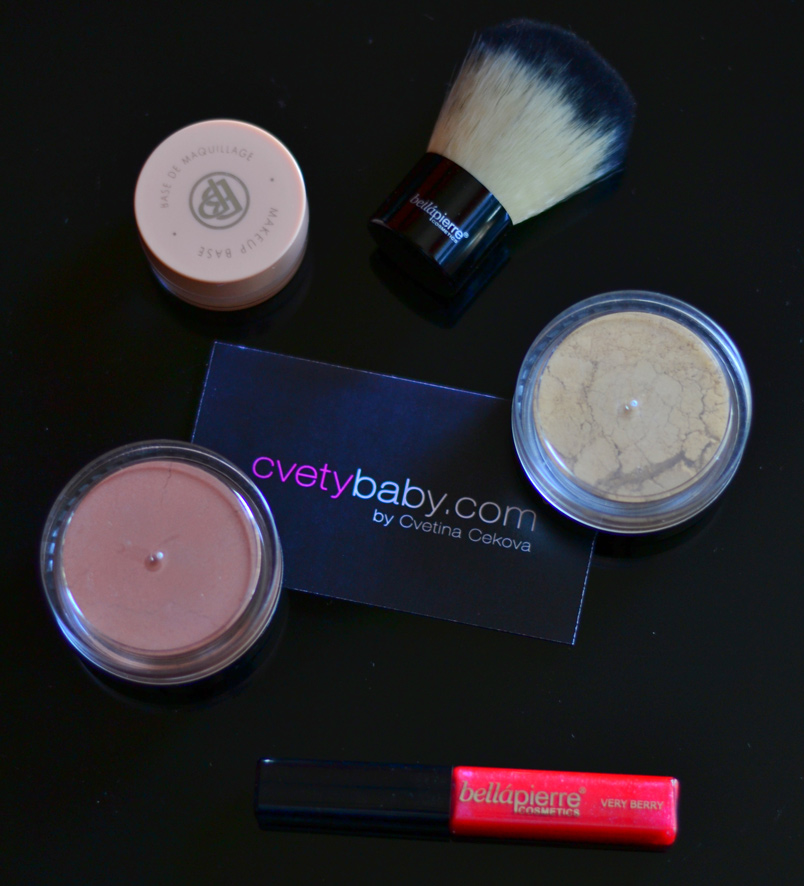 Hey, guys, it's been a long time since I've posted a giveaway. So I decided to make "end of the summer" or "back to school" giveaway. You decide what 🙂 I gathered for you a beautiful set of products by Bellapierre value of over 60$/50EUR. The giveaway is open Internationally. Okay, I'll tell you more about the brand.
Bellápierre is an entirely mineral cosmetics. Offering the full range of mineral makeup and skincare. With 100% natural mineral cosmetics across the range not only will your skin look amazing, it will feel amazing too!
The ingredients of the mineral cosmetics appeal to all skin types and tones, improving your complexion with every use and ensuring a flawless finish every time. The products are Paraben-free and Cruelty- free!

 I combined 5 products for medium skin /

 Комбинирах за вас 5 продукта за среден цвят на кожата:

 The first one is … of course – a Make Up Base. /

 Първият, разбира се, е Основа за Грим.
Ingredients/Състав: Helianthus Annuus (Sunflower) Seed Oil, Ricinus Communis (Castor) Seed Oil, Caprylic/Capric Triglyceride, Cera Alba (Beeswax), Magnesium Carbonate, Kaolin, Candelillacera (Candelilla wax), Copernicia Cerifera Cera(Carnauba Wax), Simmondsia Chinensis (Jojoba) Seed oil, Lonicera Caprifolium (Honeysuckle) Flower Extract, Lonicera Japonica (Honeysuckle) Flower Extract, Silica, Tocopheryl Acetate(Vitamin A), [+/- Mica ( CI 77091),Titanium Dioxide ( CI 77891),Iron Oxides;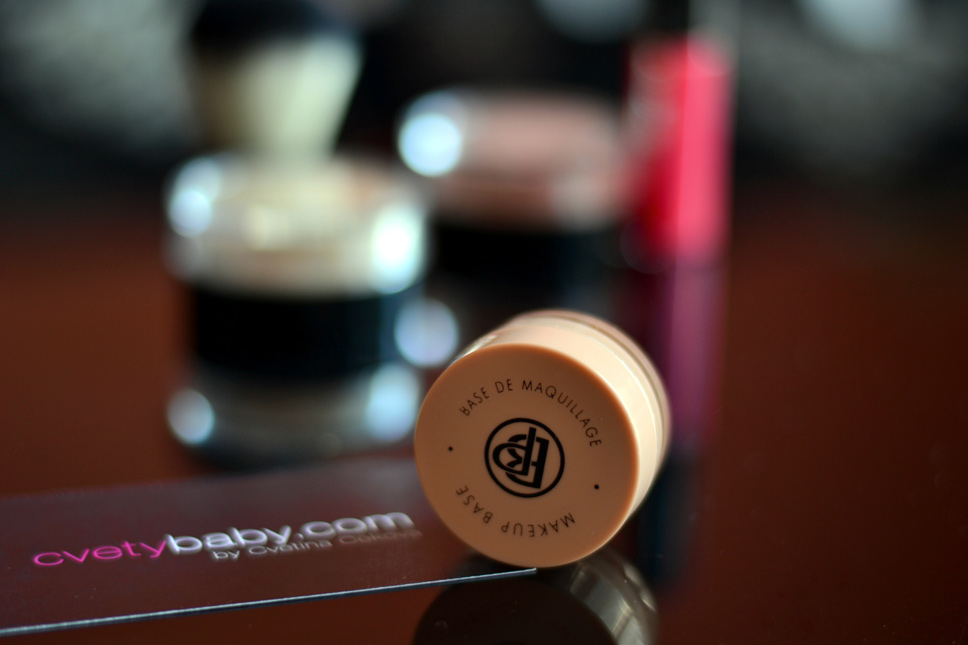 Number two  – Mineral Foundation – Cinnamon

 Вторият продукт е Минерален Фон дьо тен в цвят Канела
Ingreadients/Състав: Mica, Titanium Dioxide, Zinc Oxide, Iron Oxides. May contain: ultramarine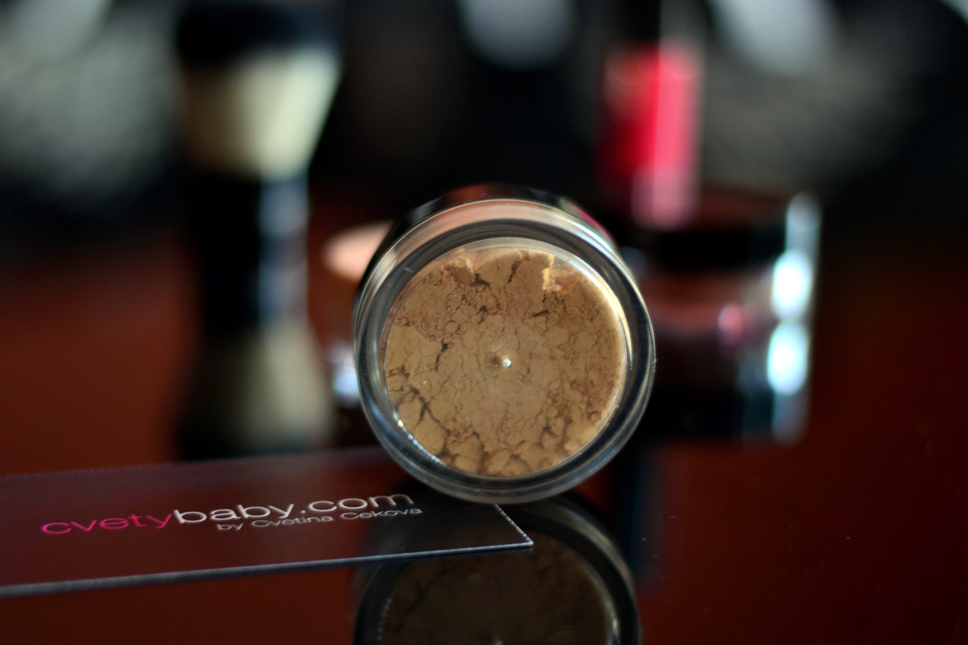 Three – Mineral Blush – Desert Rose

 Три – Минерална пудра – Пустинна роза
Ingredients/ Състав: Mica, Titanium Dioxide, Iron Oxides;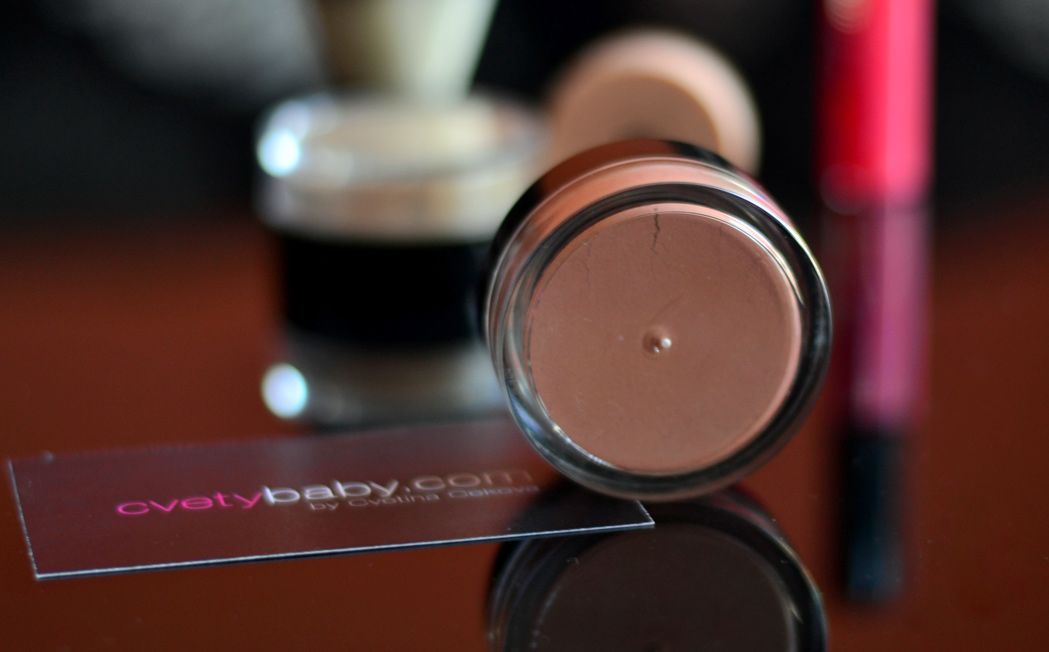 Four – Kabuki Brush – Synthetic hair.

 Четири – Кабуки Четка от изкуствен косъм.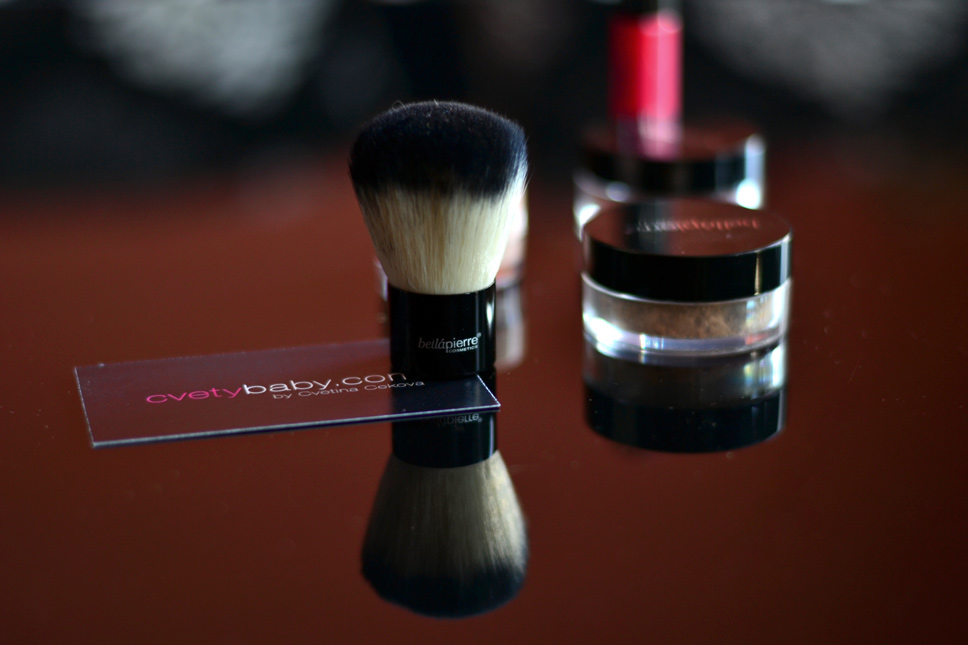 And one extra gift from me is Super Gloss – а lipgloss by Bellapierрe – Very Bery!
Bellàpierre "Super Gloss Lip glosses" is made with Natural ingredients and enriched with vitamin E, Jojoba, Avocado and Sunflower waxes it is infused with Palmitoyl Oligopeptide a natural plumper that has the potential to enhance collagen and hyaluronic acid production This increases the volume in the lip tissue and creates the plumping effect, it also helps minimize fine lines on and around the lips making them smoother and more healthy-looking.

 И един допълнителен страхотен подарък избран от мен е Супер глосът на Белапиер. В цвят Very Berry!
Bellàpierre "супер гланц за устни " се прави от природни съставки и е обогатен с витамин Е, масло от жожоба, авокадо и слънчогледови восъци, като те си взаимодействат с  Palmytoil Oligopeptide естествена съставка, която придава плътност. Това спомага за естественото производство на колаген и хиалуронова киселина. Така, че целта на глоса е да увеличава обема в устните и да изглеждат по-плътни. Също така придава гладкост и здрав вид.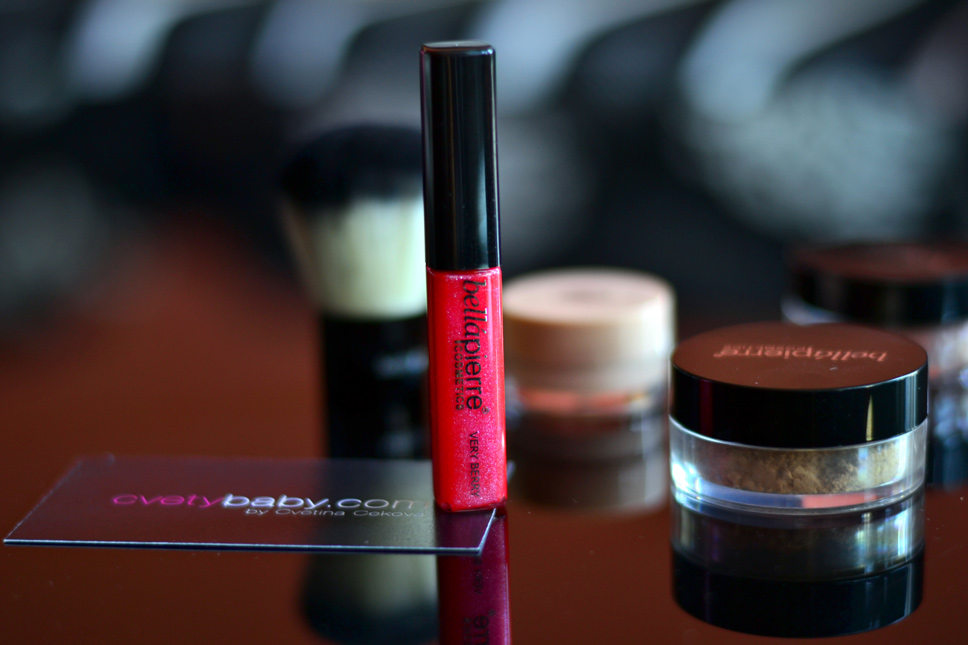 Just follow the steps at the platform below. In the free spaces, you must write your social account nicknames and also the links that you share. That's it. The giveaway is open from now and ends at 19.09.2015 in 12:00 AM. The winner will be drawn Randomly and I'll announce it when I'm sure that it has passed all the steps. You can share for the giveaway every day for extra entries! Good Luck!

 За участие, вижте по-долу и попълнете платформата. На празните места трябва да напишете своите псевдоними в социалните мрежи и да сложите линковете, които сте споделили. Това е. Giveaway-ят започва от днес и ще приключи на 19.09.2015 в 12:00 на обяд.  Победителят ще бъде изтеглен на Случаен принцип и ще го обявя, веднага след като се обедя, че е минал през всички стъпки за правилно участие. Може да споделяте всеки ден за по-голям шанс за печалба! Успех!