Ah, summer is finally here and even though we hate the terrible heat we love all the beach partying and skinny dipping that comes with it! Unfortunately, we can't be spending our whole summer on the beach (someone has to work, right?), we can make weekends or any day offs count!
Your first thought when someone says "beach party" is flip flops, a bikini and a light wrap. That would work just fine if you were just going to the beach for a swim and not for a show off. You know it, I know it – all parties on the beach are the time when you not only enjoy the summer vibes but give your best to look stunning in your summertime outfit for the occasion.
As a stylist, I've worked with plenty of people, both men and women, and we've covered a number of occasions, one of them being a beach party. And I've seen so much kitsch and wasted potential, like you can't imagine! This is why I wrote this post to help all of you channel your inner fashion goddess and look absolutely stunning at the next beach party you'll attend.

 E, лятото е вече в разгара си и въпреки че мразим ужасната жега, все пак обичаме всичките плажни купони и "голото" плуване, които идват с него! За съжаление, няма как да прекараме цялото лято на плажа (някой трябва да работи, нали?). За това може да се възползваме от уикенда или други почивни дни, за да се позабавляваме! Първата ви мисъл, когато някой каже "плажно парти" е джапанки, бански и парео. Това щеше да е добре, ако сте решили просто да отидете на плажа, за да плувате, а не за забавление. Вие го знаете, аз го знам – всички партита, на брега на морето, са времето, когато вие не само се наслаждавате на летните вибрации, но давате всичко от себе си, за да  изглеждате зашеметяващо във вашият бански костюм за случая. Като стилист, съм работил с много хора, мъже и жени, и сме ги обличали за редица поводи, като един от тях е плажно парти. Виждал съм толкова много кич и загуба на средства, които дори не може да си представите! Ето защо написах този пост, за да помогне на всички ви, като събуди във вас модната богиня и изглеждате абсолютно зашеметяващо на следващото лятно парти.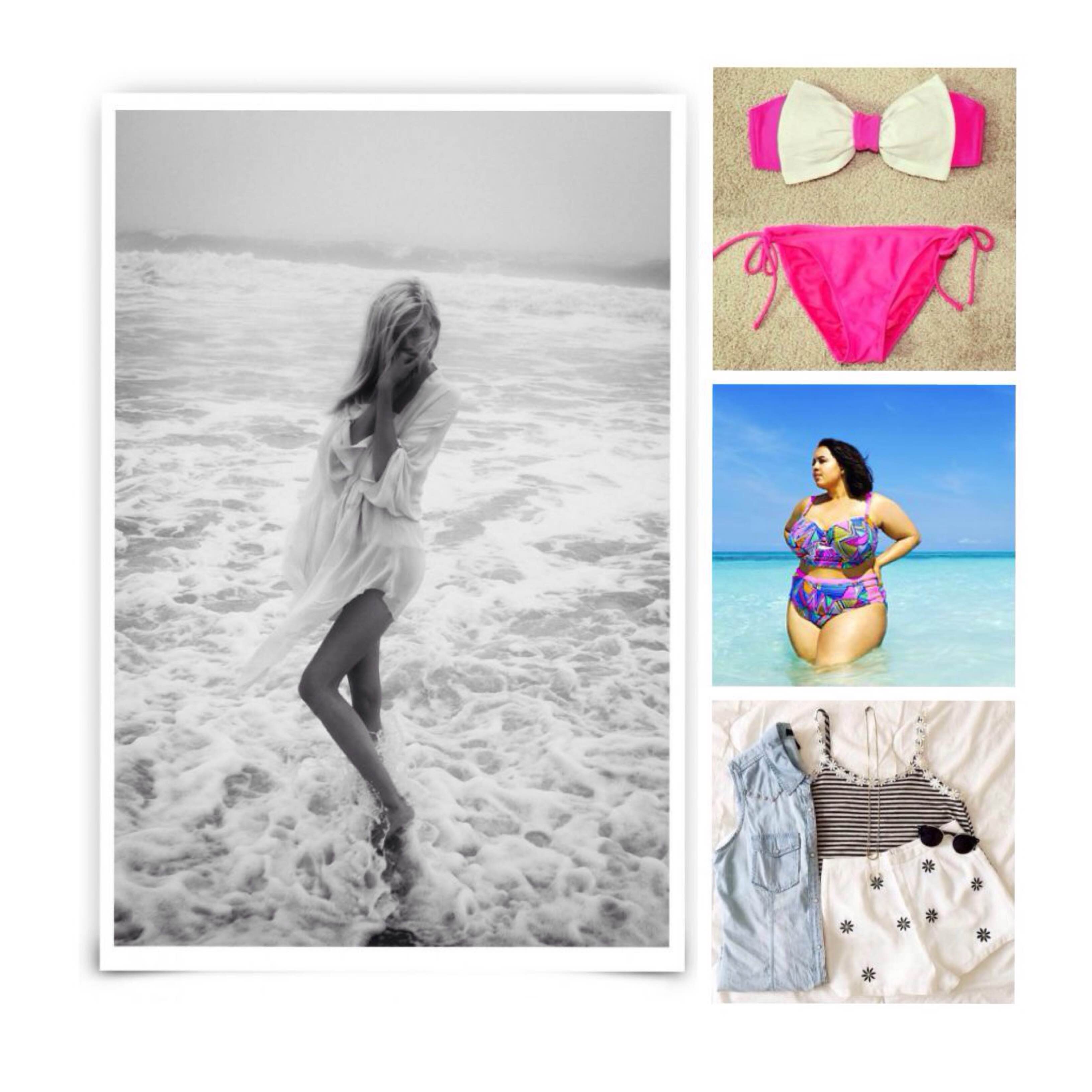 Are there any restrictions, outfit-wise?
Yes! Beach parties are all about flowy cuts and loose outfits so use this "rule" to your advantage. Loose doesn't mean maternity clothes; it can be a perfectly styled kimono, wrap dress, maxi dress or a see-through throw on dress. Never wear tight clothes that will look like it's suffocating you. If you are a fan of tight outfits, combine flowy and tight- for instance, tight shorts with an oversized see-through top with a cute bra under and some crazy summer neckpiece is an awesome fit! Or a tight crop top with a flowy maxi skirt/pants – take your pick!
Further, summers are great for girls with a few extra pounds. Given that oversized and flowy are what you should wear in the summer, you can hardly tell if a certain number is a trendy plus size summer dress or not.

 Има ли някакви ограничения за аутфита?
Да! На плажните партита се наблюдават феерични дължини и широки кройки , така че трябва да използвате това "правило" в своя полза. Широки не означава, дрехи за бременни. Това например е кимоно или рокля увита около тялото, макси рокля и много други. Никога не носете тесни дрехи, които изглежда, че ви задушават. Ако все пак сте фен на тесни тоалети, комбинирайте широко и тясно -например тесни шорти с огромна прозрачна блуза с един цветен сутиен отдолу и някое готино колие! Или пък щирока пола/панталон с висока талия и къс топ! Oсвен това лятото е страхотен сезон за момичетата с няколко килограма отгоре. Като се има предвид, че широките и феерични дрехи, са тези които трябва да носите, едва ли може да се каже, дали някой по-голям размер е модерен или не.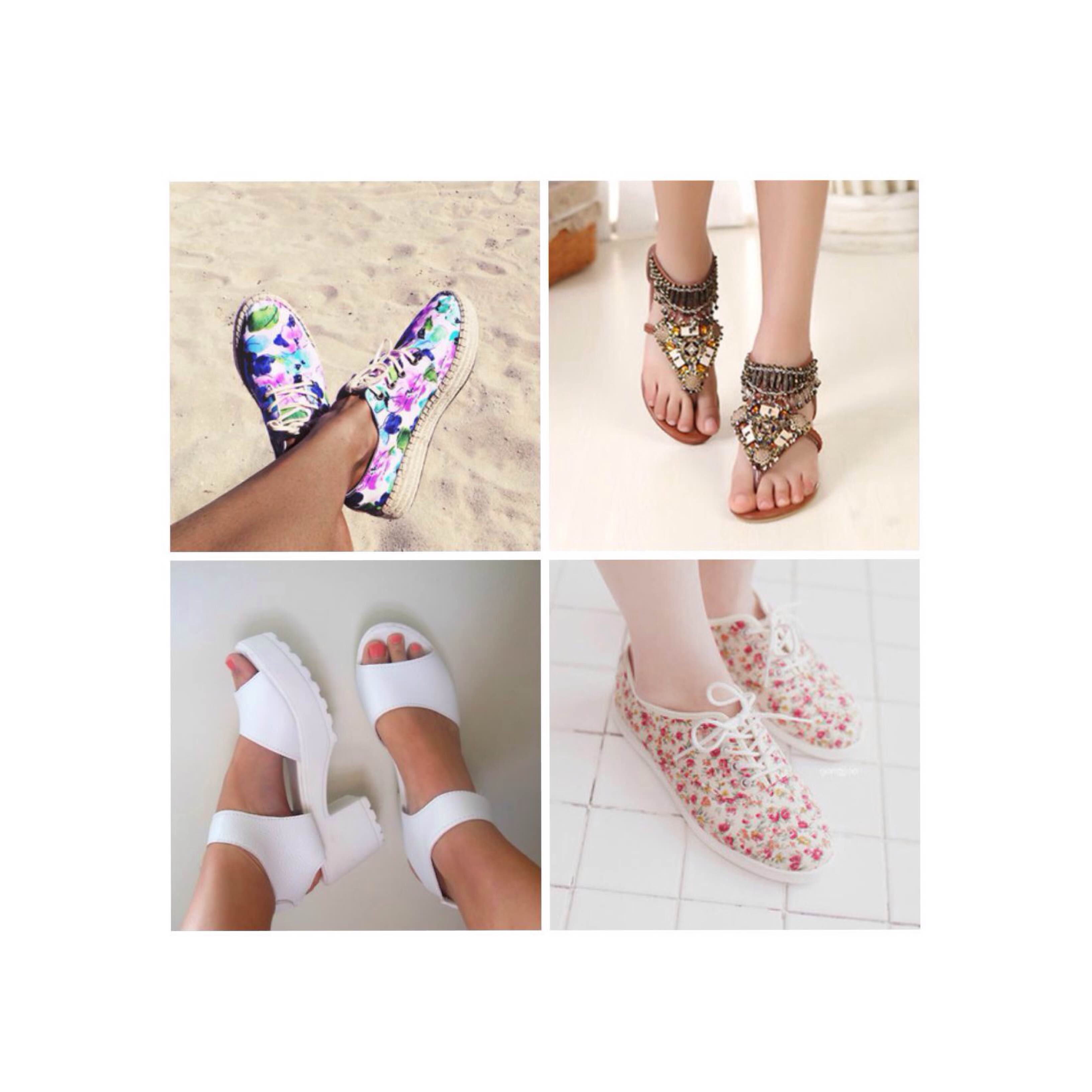 What to (never) wear when it comes to footwear?
Unless you are attending an A-list event by the pool with champagne and staff dressed as penguins, you should never wear heels! Heels (any kind) are what you wear when you attend events indoors or on tile paved huge balconies, not sandy beaches. Summer parties should be about comfort first, so I'd suggest wearing flats of any kind. This season celebrates gladiator sandals, ankle sandals, strappy sandals or even stylish sneakers. The color of your footwear can be any that agrees with shades of your outfit. A little bit of glitz is allowed too – shimmer or diamond shaped ornaments on your sandals are allowed, too.

 Какво (никога) да (не) нося, когато става въпрос за обувки?
Освен ако не сте в главния списък на събитие край басейна с шампанско и служители, облечени като пингвини, никога не трябва да носите токчета! Токчетата (всякакъв вид) са това, което носите, когато присъствате на събития на закрито или на огромни тераси с равномерна настилка, а не на пясъчни плажове. На летните партита на първо място трябва да се чувствате удобно, така че бих ви препоръчал да носите всякакъв вид ниски обувки. Този сезон популярни са гладиаторски сандали и сандалите с каишки, дори може да заложите на стилни маратонки. Цветът на обувките ви, може да бъде всякакъв, който разбира се да съответства на аутфита ви. Малко повече бляскавост е добра идея – блещукащите камъни са идеален орнамент към сандалите.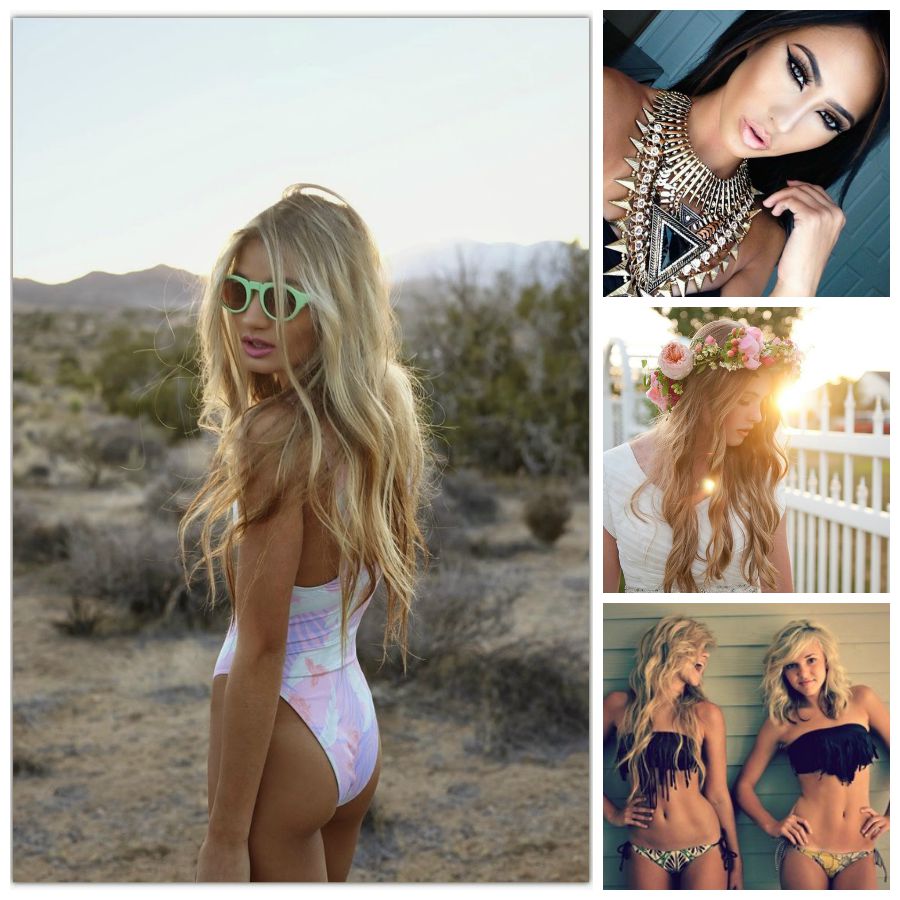 What about hair and makeup?
When attending a summer beach party, let your gorgeous locks down to ooze freshness and chill. Hair down or tied up in a messy bun, boho chic is the perfect option for a beach party. If the party is on the upper scale, you may even wear your hair in sleek pony-tail. Just don't go for the too straight, hair-down, do. It's too serious and glamorous for a beach party.
As for makeup addicts, forget about 15 layers of concealer, 20 layers of liquid powder, 13 blush shades and 45 strokes of eyeliner. Your skin is now tanned which lets its natural glow take the spotlight! If you have a few blemishes, tap just a tiny bit of concealer over, but not too much. Use a bit of bronzer on your cheekbones and chin to give your face frame and use a lot of waterproof mascara to make your eyes pop! Avoid matte lipsticks as they'll look too serious for a summer beach party. Rather, opt for a lip gloss in a color you want to give your face that gorgeous pout.

На какво да обърнем внимание за грима и прическата?
Когато присъствате на лятно плажно парти, нека вашите прекрасни кичури са спуснати свободно, за да пропускат свежест и хлад. Косата да свободно падаща или пък в небрежен кок. Бохо шик е перфектният вариант за плажно парти. Дори може да заложите на конска опашка. Просто не трябва да е перфектно права, това просто не е за плажно парти, може би за по-официален случай. Що се отнася до пристрастените към грима, забравете 15-те слоя коректор, 20-те слоя пудра, 13 руж нюанси и 45 черти с очна линия. Кожата ви сега е добила тен и изглежда идеално с естествения си блясък! Ако имате няколко пъпки, докоснете само една малка част от коректора и нанесете върху тях, но не прекалено много. Използвайте малко бронзант върху скулите и брадичката, за да оформите контурите на лицето си и сложете водоустойчива спирала! Избягвайте матови червила, тъй като те изглеждат твърде сериозно за плажно парти. По-скоро,  изберате гланц за устни в цвят, с който да добиете сладурски и свеж вид.