Hey, guys, I'll share with you one super easy recipe for healthy bliss balls. It's raw and vegan too. Perfect dessert for a party. Don't miss my new collection Flora by Zak!designs. I'm obsessed of this lovely brand.When I cook I see smiley faces from my spoons, lotus flowers from my bowls and fresh colors for a good mood in the kitchen. Enjoy!

 Здравейте, прекрасни хора, днес ще споделя една много лесна рецепта за здравословни сладки-топчета. Тя е също така изцяло сурова и веган. Идеалният десерт за вашето парти. Не пропускайте и страхотната колекция Флора от Zak!designs. Напоследък съм обсебена от тази марка. Когато готвя, виждам усмихнати лицича от лъжиците си, цветя лотус от купите и много свежи цветове за доброто ми настроение в кухнята. Забавлявайте се!
П.С. Брандът е немски. Наличен е и в България. В магазин @Home :))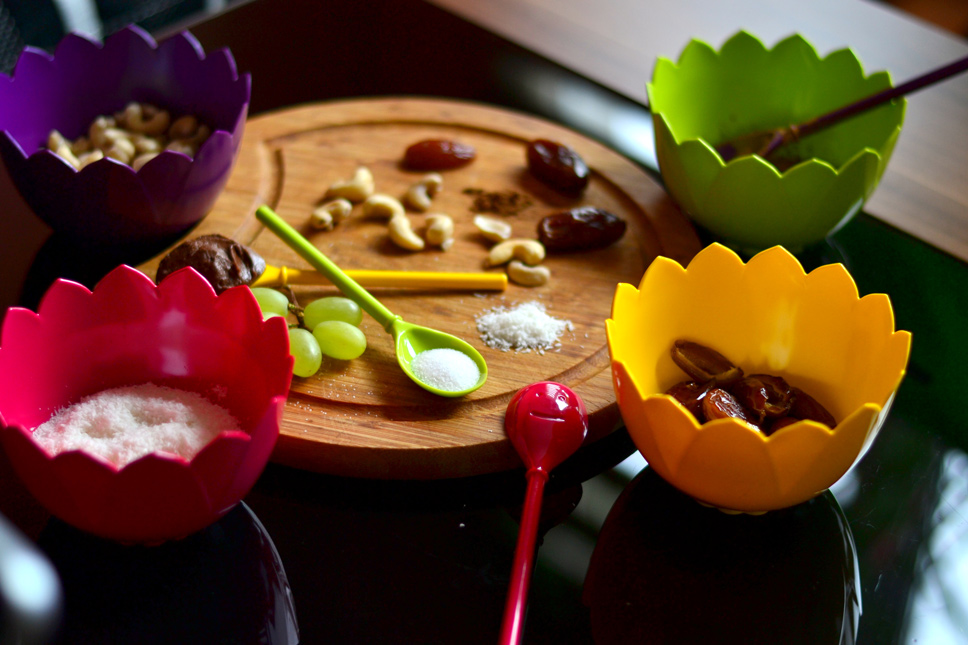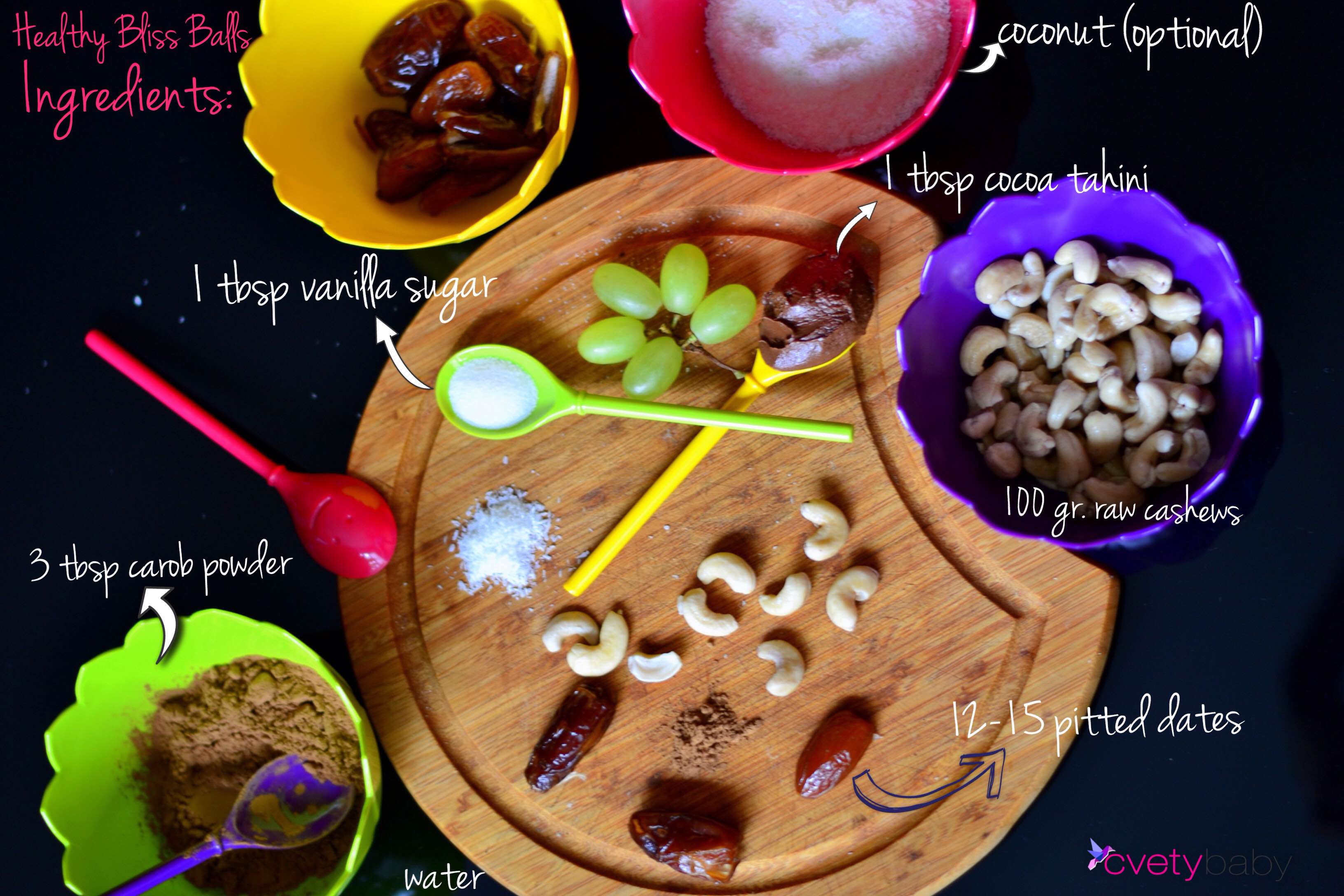 Put all the ingredients into the blender until you have a nice dough consistency. If the mix is too dry, put some water. Roll the mixture into balls. Roll in desiccated coconut and store in an airtight container in the fridge.

 Слагате всички съставки в блендера до получаване на тестена смес. Ако е прекалено суха добавете малко вода. След това оформяте топки и овалвате в кокосови стърготини. Съдът, в който съхранявате трябва да е херметически затворен и да се държи в хладилника.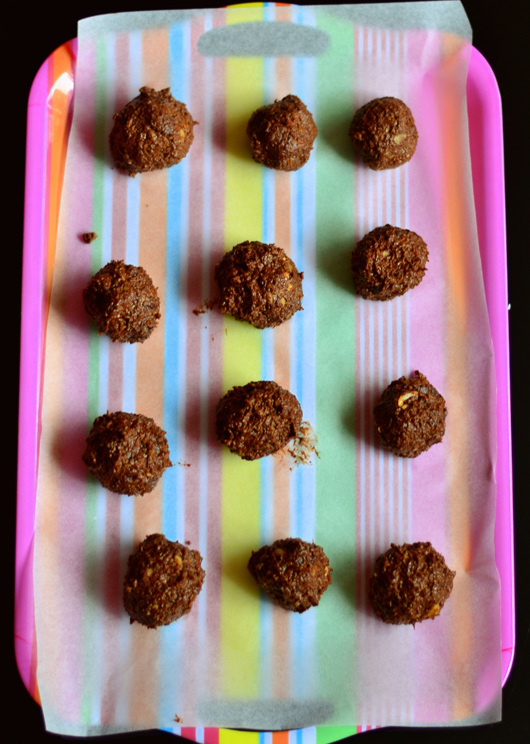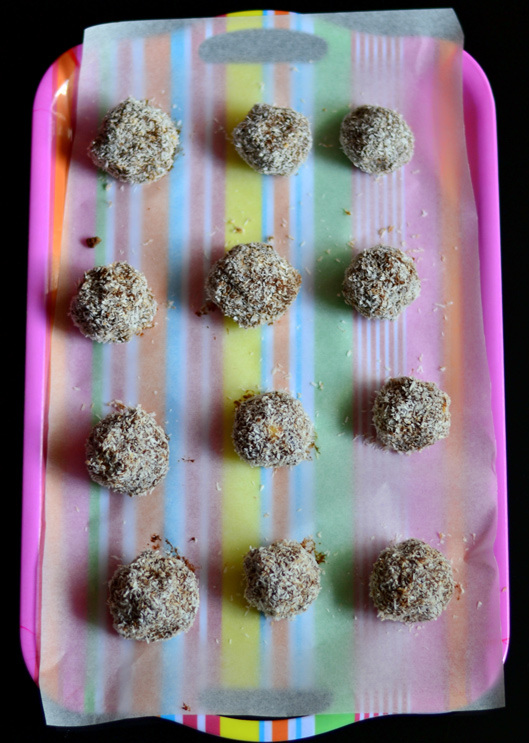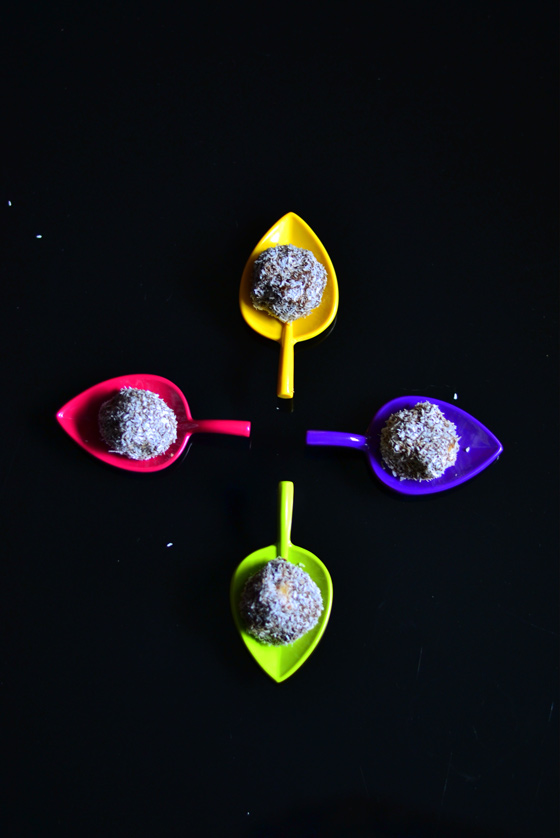 Arrange into your favorite plates for bites and served in a pleasant company.

 Подрете в любимите си чинийки/плата за хапки и поднесете в приятна компания.