Health Yeah! I started the weekend with something healthy, delicious and raw – bounty bars. I'm obsessed with any kind of coconut. And really love Bounty. So I will share with you a bit healthier recipe of it. Okay, we start.

 Здравейте, приятели, тъй като ми е съботно и не ми се налага да ходя на работа :)) Започвам уикенда с нещо много вкусно, здравословно (разбира се) и сурово, а именно барчета Баунти. Обожавам кокос във всичките му вариации. А още повече се изкушавам от Баунти.. За това реших да споделя една малко по-здравословна рецепта на него. Добре, нека да започваме!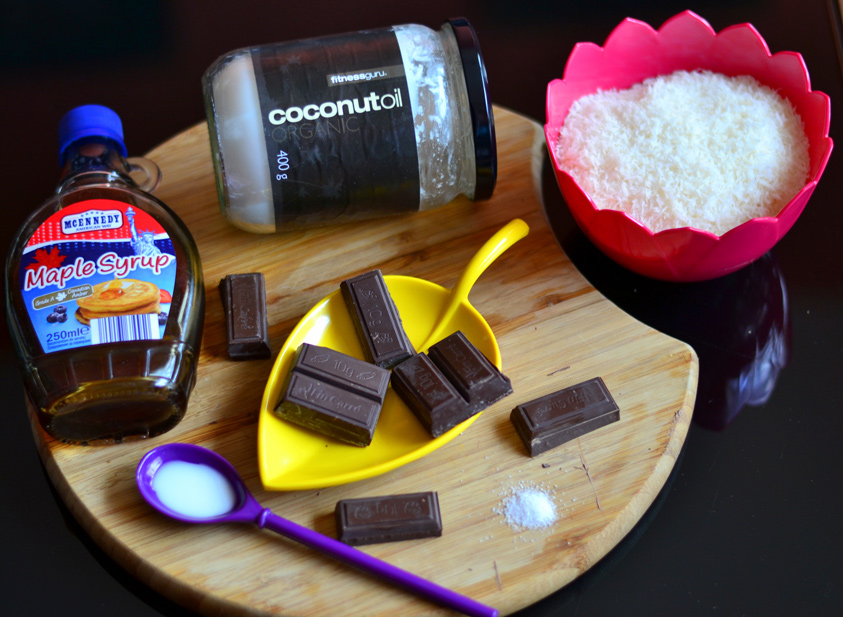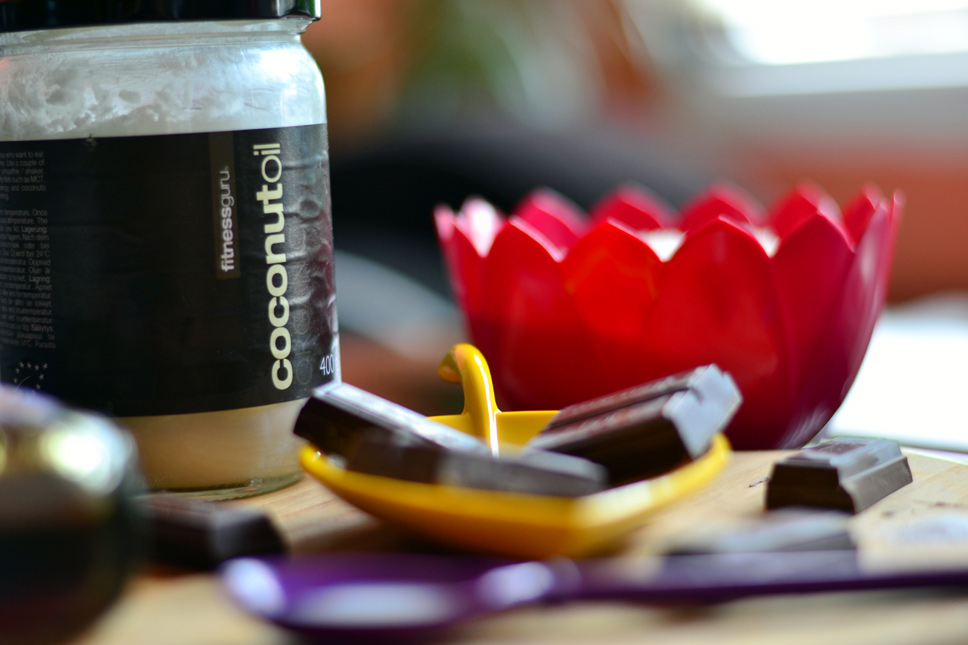 Ingredients:
2 cups desiccated coconut/ I prefer full-fat/
60 ml coconut oil  Organic Coconut Oil Fitnessguru /melted/
3-4 tablespoons milk
a pinch of sea salt
2-3 tablespoons maple syrup (or honey, stevia, optional)
1 vanilla sugar
1 dark chocolate
Продукти:
2 купи кокосови стърготини / хубаво е да са пълномаслени/
60 мл кокосово олио Organic Coconut Oil Fitnessguru /разтопено/
3-4 лъжици прясно мляко
една щипка сол
2-3 лъжици кленов сироп (може мед, стевия, по избор)
1 ванилена захар
1 черен шоколад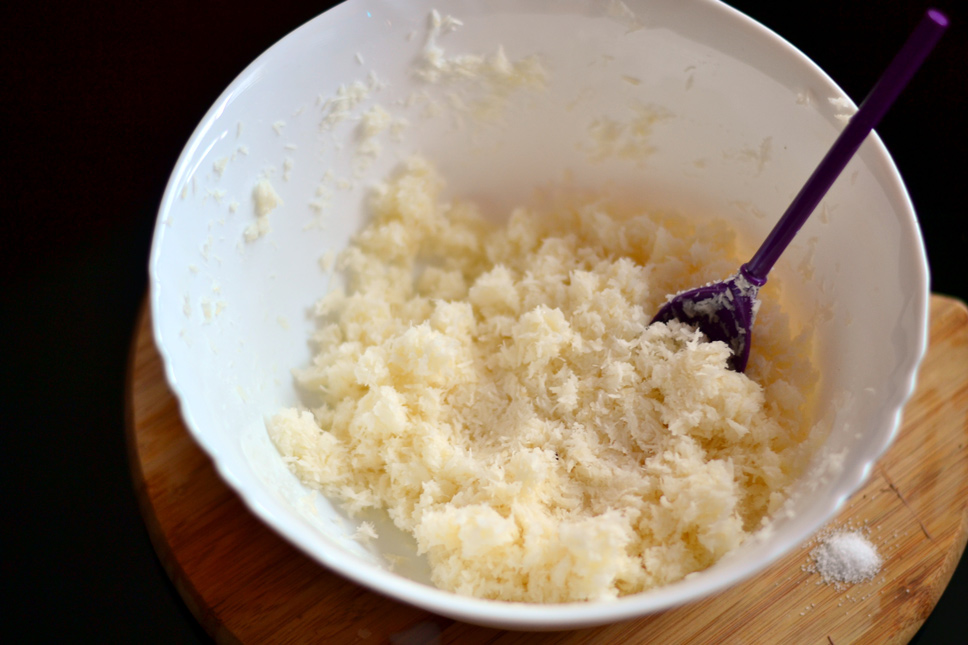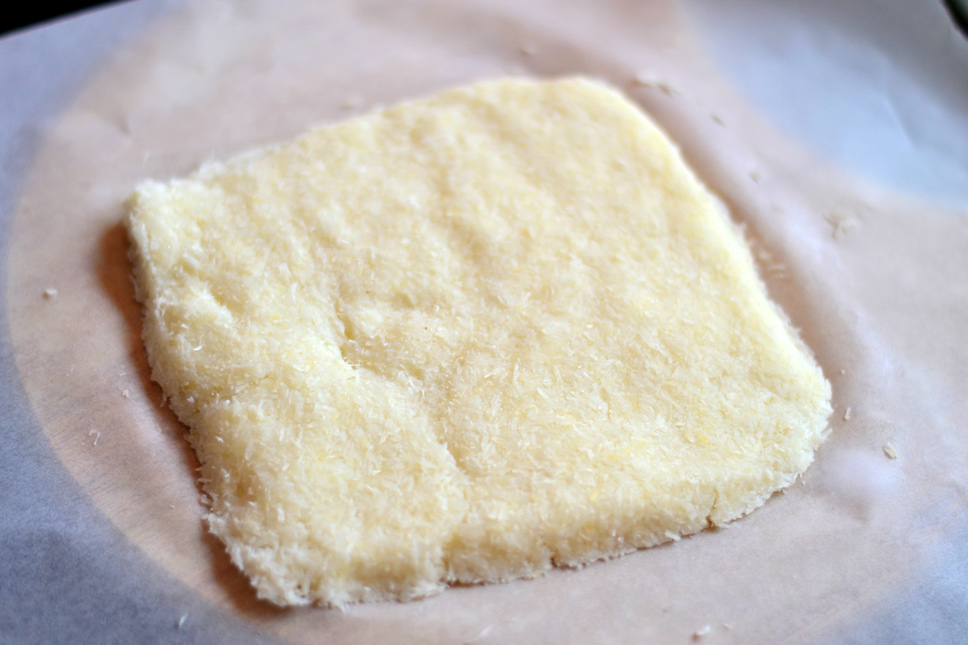 Combine all ingredients without chocolate and stir well until mixture is sticky. Line a regular square with baking paper and press base until relatively flat. Refrigerate.

 Смесвате всички съставки, с изключение на черния шоколад, докато не получите лепкава смес. Може да използвате тава за печене на кекс, но тъй като нямам подходяща, аз го поставих направо върху хартия за печене. Оформята сместа като квадрат и натискате, докато стане развномерна. След това поставяте във фризера.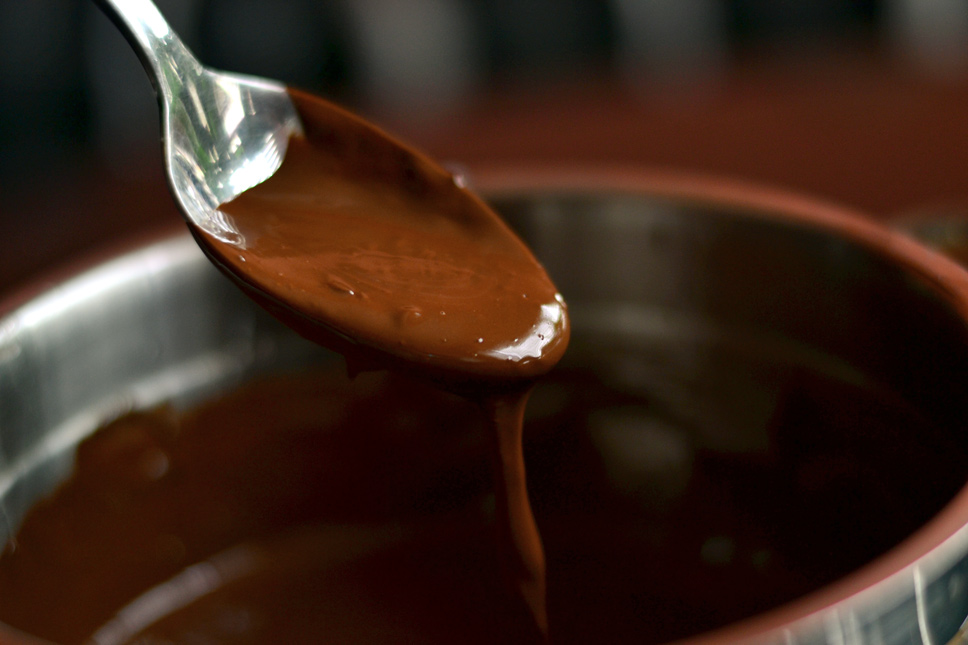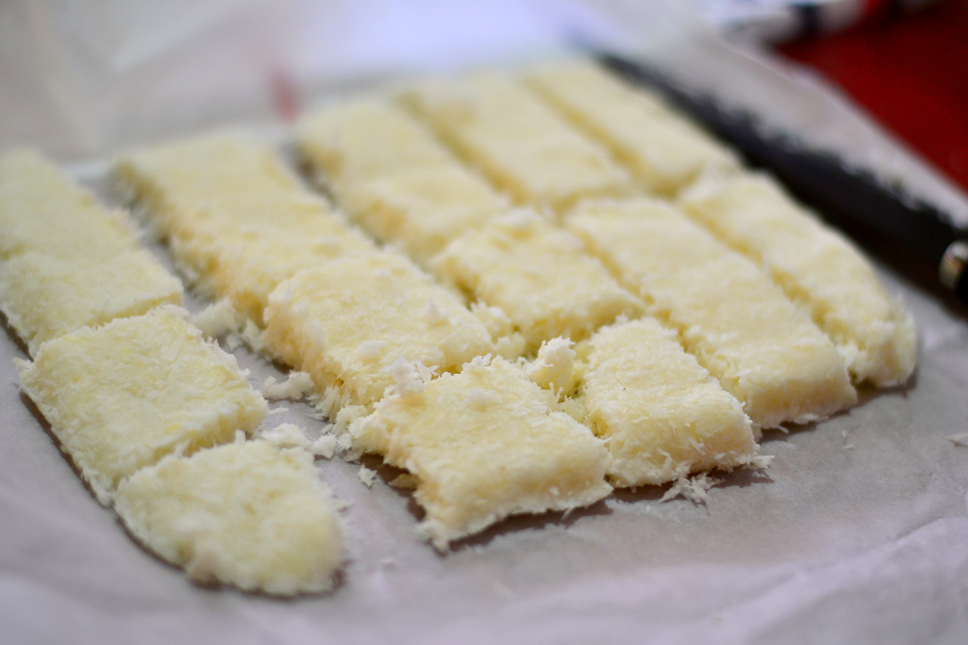 During this time melt the chocolate. Remove the coconut mixture from the fridge and cut into bars. Dip the bars into the melted chocolate  until they are evenly coated. Then place the bars on the baking paper and leave them in the fridge for several hours. Bon Appétit!

 През това време разтопете шоколада. Изваждате кокосовата среда от фризера и я разрязвате на парчета по желание. Потапяте барчетата в разтопения шоколад и от двете страни, за да се получи равномерен топинг. След това ги поставяте на хартия за печене и ги оставяте отново във фризера за няколко часа. Това е!  Bon Appétit!