Hello, guys, today's topic is tooth whitening. Many times people asked me for whitening products, but I used only whitening toothpaste. You can read my article about it here! The color of my teeth is the lightest than normal natural colors, which made me super lucky. For me the most important thing is the mouth care and a beautiful smile of the person. Of course, everyone wants to have a Hollywood smile, but I was convinced that this would be a great folly against healthy teeth. For quite some time I wanted to try out a pen or whitening strips, which are quite popular lately. But most of them are absolutely not friendly of the enamel and gums. About that I stopped by Pearl Guard of Orax Dent, I decided to test them only for one reason – they are peroxide free. If they contained it I would never do it.

 Здравейте, приятели, днес ще говорим за избелване на зъбите. Много пъти са ме питали дали използвам някакви продукти за избелване, като гордо мога да кажа, че до този момент се доверявах само на пасти за избелване, за които имам и статия. Прочетете я тук! Цветът на зъбите ми е най-светлия от нормалните естествени цветове, което си е супер късмет. Винаги съм държала на добрата грижа и може би и за това първото нещо, което виждам у хората е усмивката. Разбира се, всеки иска да има холивудска усмивка, но във времето се убедих, че това би било голяма глупост спрямо здравите зъби. От доста време исках да изпробвам писалка или ленти за избелване, които са доста разпространени напоследък. Ноо повечето от тях са абсолютно НЕ щадящи емайла и венците. Тези, на които се спрях са Pearl Guard на Orax, реших да ги изпробвам само, поради причината, че са без пероксид. Ако го съдържаха никога нямаше да го направя.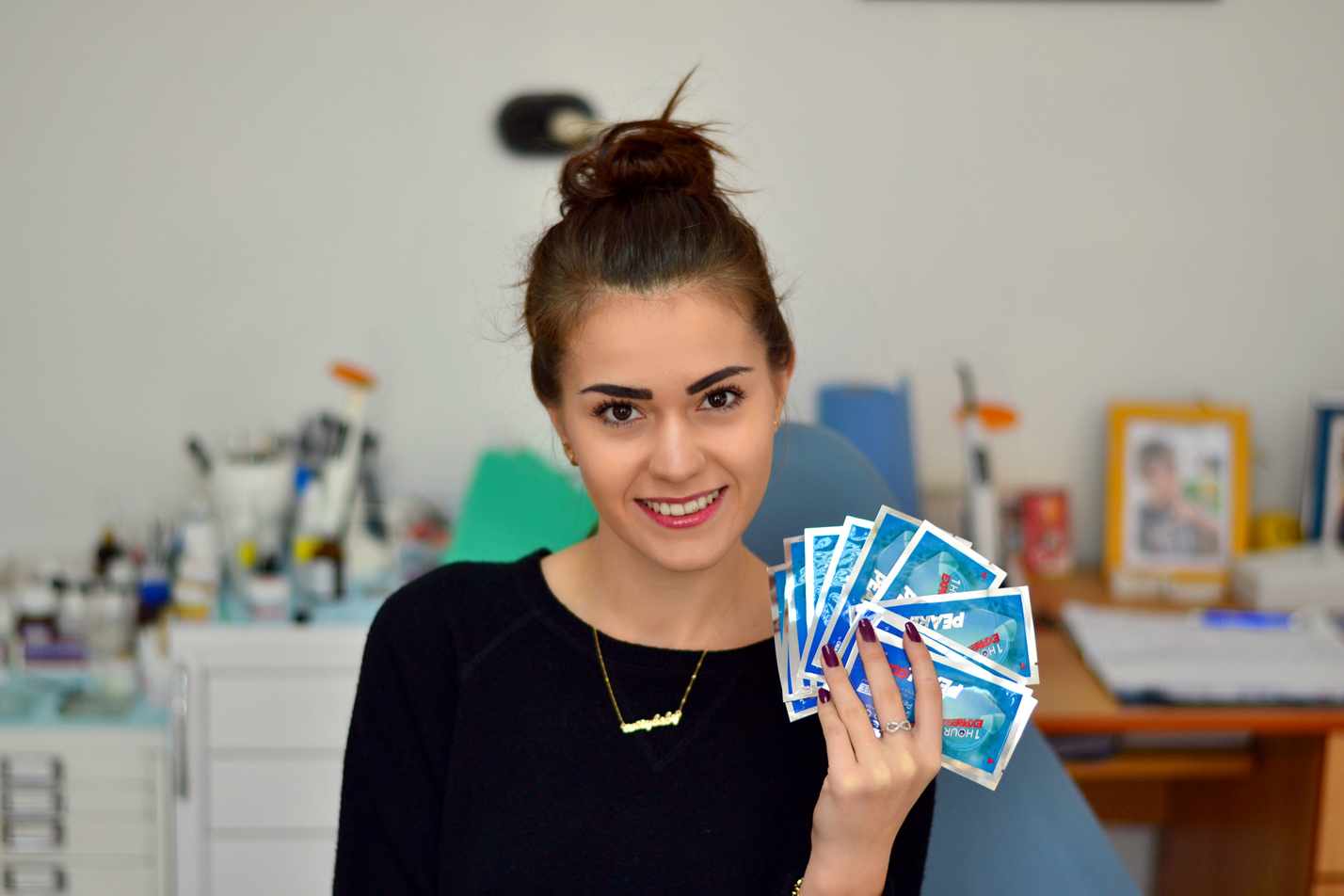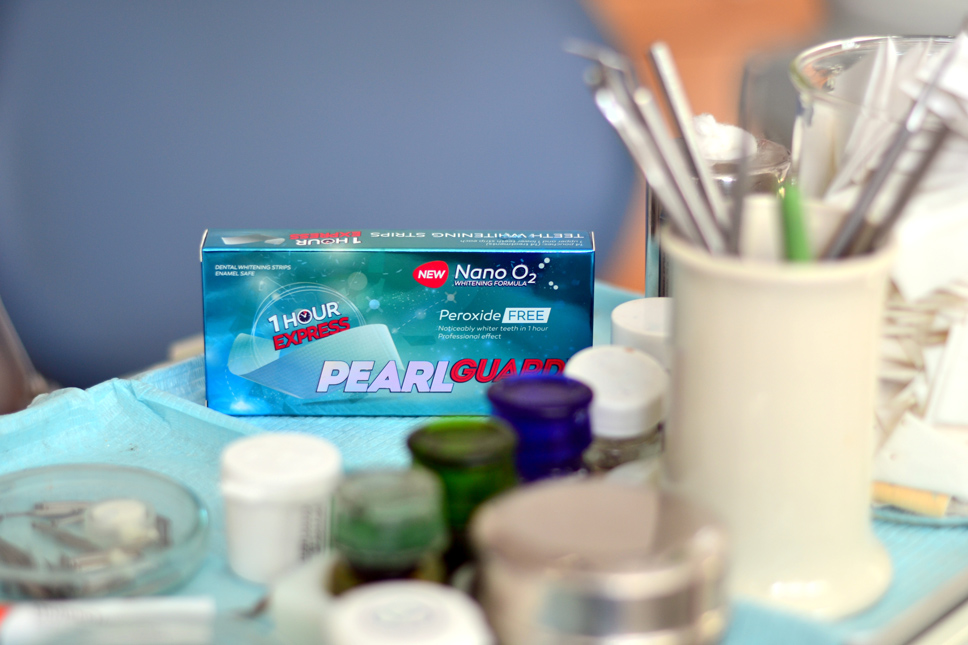 I want to tell you something about the whitening pen or strips.You can not expect to get the famous Hollywood smile or some amazing results from them. You know what happens to the hair when you decide to get a blondie .. the same happens with the enamel of your teeth when you are made them unnaturally white. Plus, the gums become extremely sensitive and bleeding. So, I think it would be really foolish. Bet on something that is much more friendly and which will give you a result. Several shades whiter teeth are quite an achievement.

 Искам да подчертая и да ви кажа нещо, от писалка или лентички не може да очаквате да получите прословутата холивудска усмивка или някакви невероятни резултати. Знаете какво се случва с косата, когато решим да я изрусим.. е същото се случва и с емайла на зъбите ви, когато искате да са неестествено бели. Плюс това, венците стават изключително чувствителни и кървящи. Така че, според мен би било глупаво да си го причини някой. Заложете на нещо, което е доста по-щадящо и което ще ви даде някакъв резултат. Няколко тона по-бели зъби си е доста голямо постижение.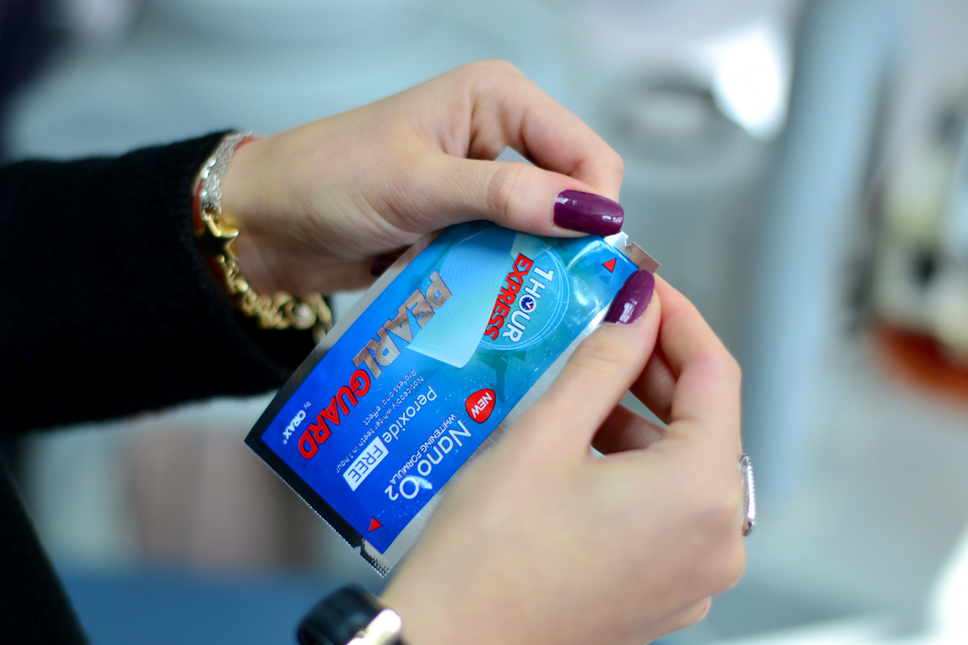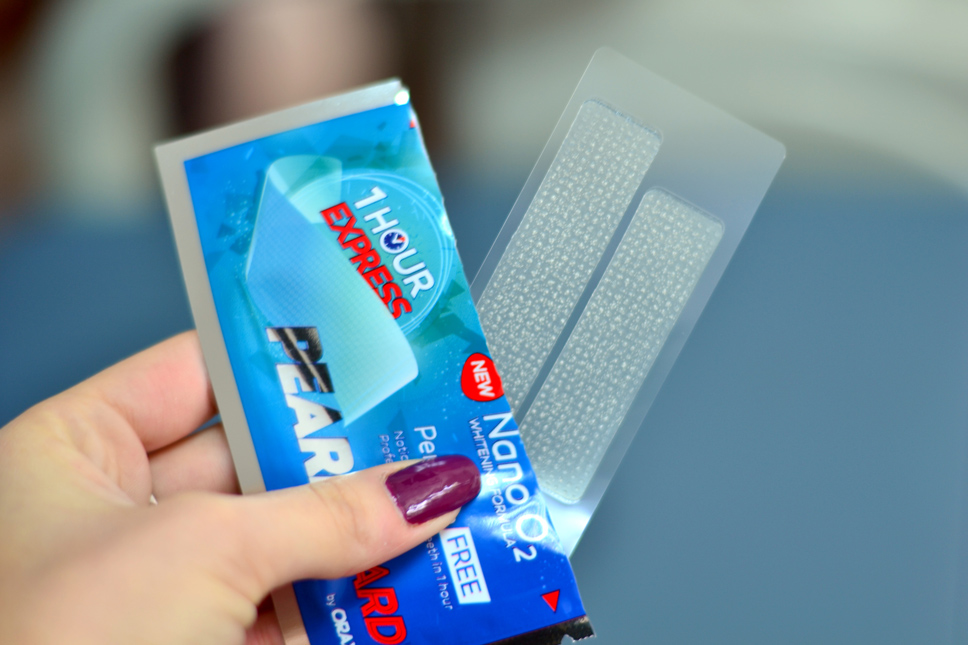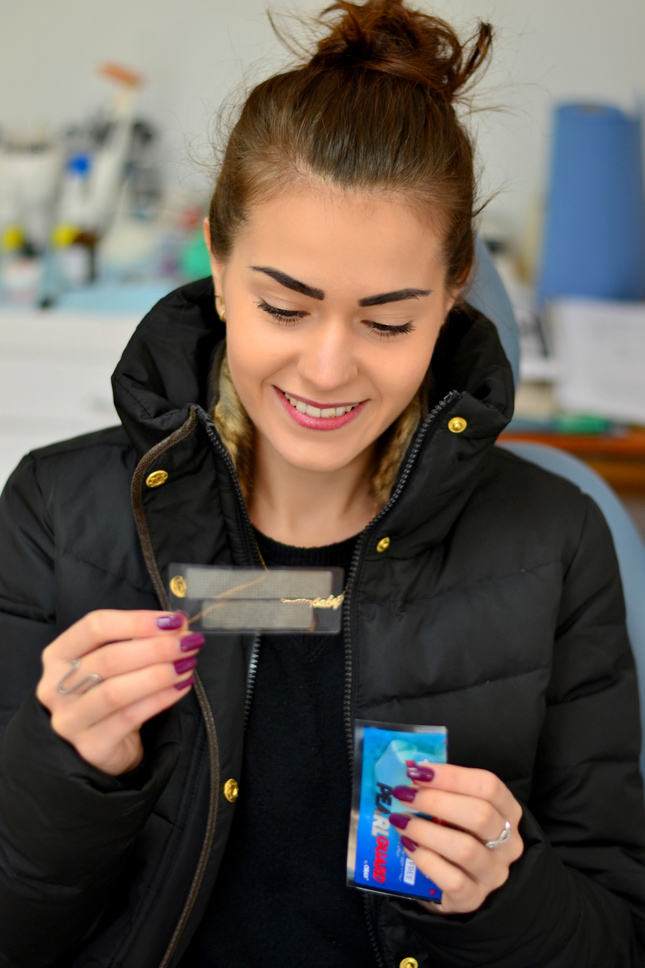 About the strips Pearl Guard I will say a few words and I will take you a link to their website to read more info and their ingredients. So, first of all, the way you put them is absolutely easy. Sticking them and stay for one hour. They work-based gel, which then must be removed if it left on the teeth. After a couple days, we can already see a difference. I personally have a problem with the gums, so I trusted of a dentist for my first applying, cause I have a problem with my gums. And my biggest problem was the diamonds on my teeth. For the price of 25EU/ $27 I think it is worth to try. Here is the link to the website: Pearl Guard by Orax

 За лентичките Pearl Guard ще кажа само няколко думи и ще ви насоча с линк към сайта им, за да прочетете каква информация ни дават производителите и какво е съдържанието им. Така, на първо място абсолютно лесни за приложение, отлепяте, залепвате на зъбите и оставате с тях за 1 час. Не се усеща нищо докато сте с лентите. Работят на базата на гел, който след това трябва да махнете, ако е останал по зъбите. След няколко дни вече може да видите разлика. Аз лично имам проблем с венците, за това се доверих на специалист на първото слагане, като ми ги изряза с точност по зъбите, за да не се допират венците. А и разбира се да не ми паднат диамантите, което си беше най-голямото притеснение за мен :)) За цената от 49лв. смятам, че си заслужава да се изпробват. Ето и линк към сайта: Pearl Guard by Orax