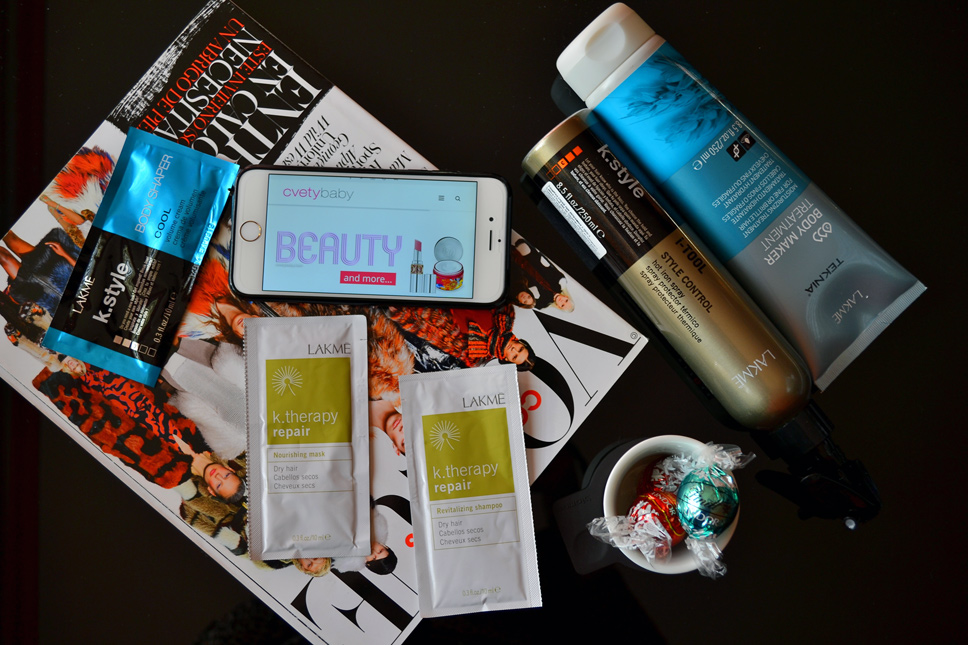 Hello, fellas! Today I have prepared a beauty post. I will pay attention to the products Lakmé. This brand is Spanish and is used by many professional beauty studios. I personally started buying products from zlatnaribka.com. I have a lot of experience with them. I can say that I've tried all varieties of shampoos Teknia for a certain hair colors – starting from blond, red-orange and brown. I have used hair dyes and masks too.

 Здравейте, приятели! Днес съм ви подготвила едно бюти постче. Ще обърна внимание на продуктите Лакме. Бландът е испански и се използва професионално от много салони за красота. Аз лично започнах да си купувам продукти от златна рибка. Сега имам доста голям опит с тях. Мога да кажа, че съм изпробвала няколко разновидности на oцветяващите шампоаните за коса  Teknia – като започна от русо, медни тонове и кестеняво. Използвала съм боя за коса и балсами също.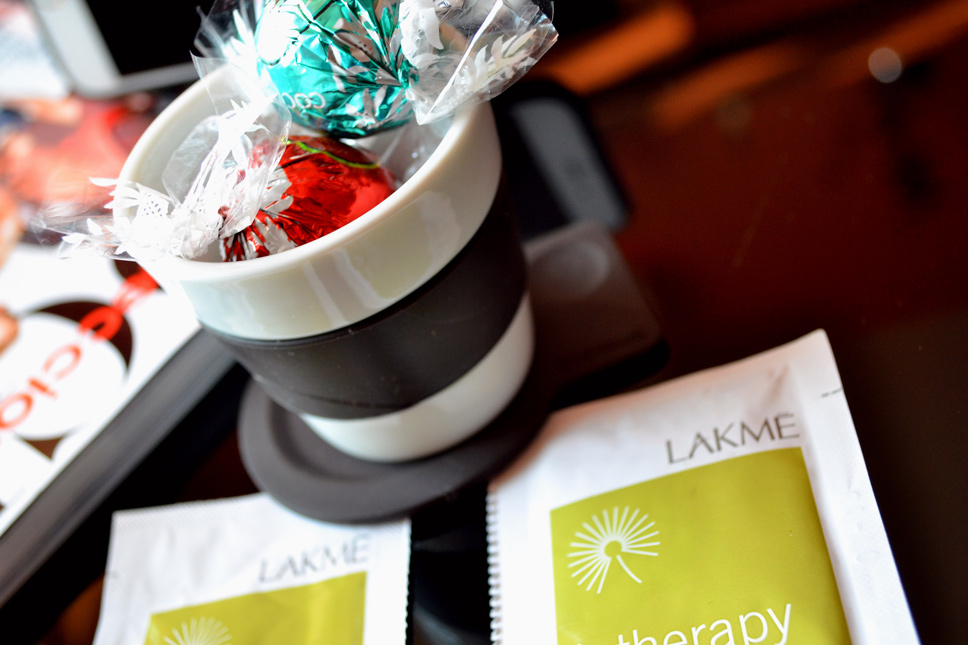 I begin with this shampoo and mask K.therapy Repair for dry hair. Honestly, I will tell you I never used  before these  recovery series. But of course, I was not disappointed at all. As well as other products and those worked great.

 Започвам с този шампоан и маска K.therapy за суха коса. Честно да ви кажа, точно от тези възтановяващи серии не бях използвала продукти до сега. Но разбира се, не бях разочарована изобщо. Както останалите продукти и тези ми действат добре.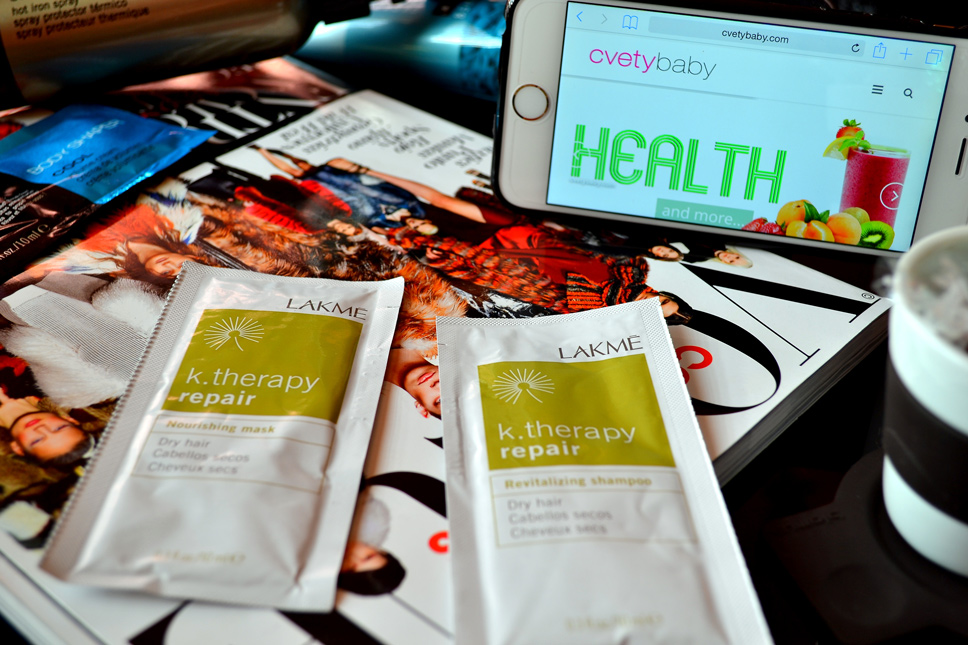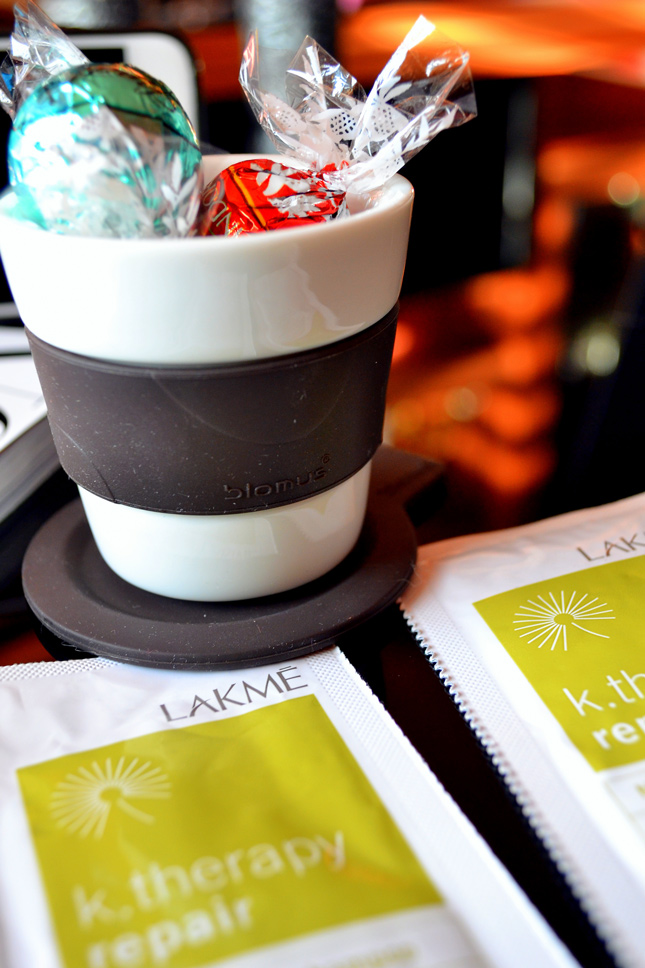 For quite some time I use the spray for thermal protection of Lakme – K.style iTool. I tried to photograph the ingredients, so I will not go in long explanations. I am very pleased with this spray, because to me there is also the effect of varnish. After spraying and went to press your hair remains long time in the specified style. I don't  use very often hair straighteners (only for waving of hair), but the product is very economy and I am absolutely happy with it 🙂

 От доста време използвам спреят за термозащита на Лакме К.style iTool. Опитала съм да снимам съставките, така че няма да влизам в напразни обяснения. Много съм доволна от този спрей, защото при мен има ефекта на лак също. След като напръскам и мина с преса, косата си остава доста време в определената прическа. Не използвам много честно преса (само при къдрене), но все пак продукта е много икономичен и съм абсолютно доволна от него 🙂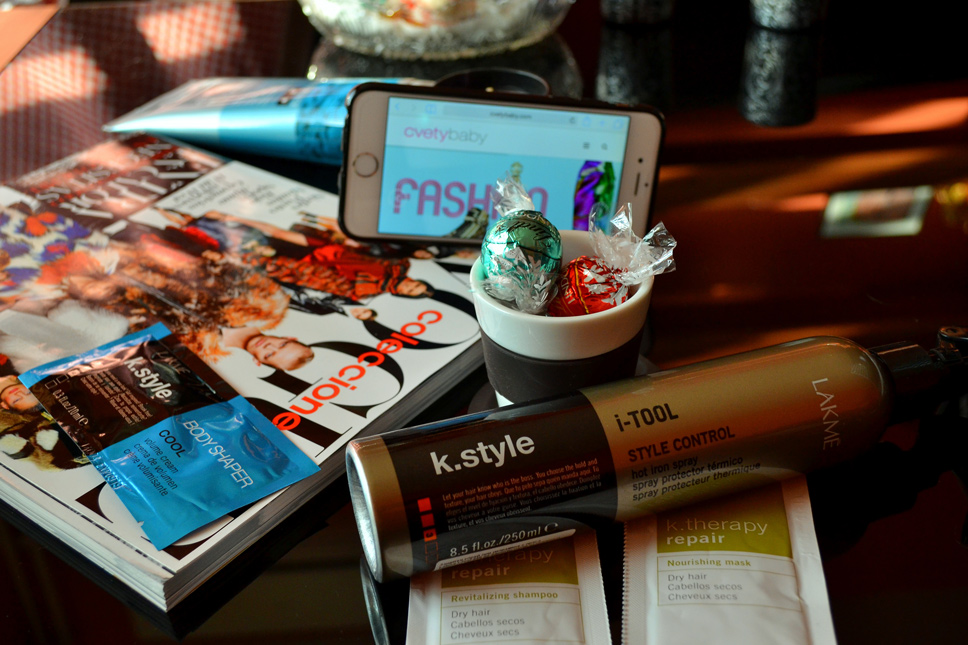 I was very excited to try the product of this series K.style Cool, because to be honest I had not seen until I received the sample. It is  a volume cream Body Shaper . Every lady seeks volume (even some over do it :D). I have super straight hair and tell you I'm not complaining that no volume. But the product is quite promising. I think a better effect it will have on a curly hair.

 Много бях ентусиазирана да изпробвам продукт от тази серия K.style Cool, тъй като да сме честни не я бях виждала докато не получих мострата. Тя е на крем за обем Body Shaper. Всяка дама се стреми да има обем в косата си (даже някои прекаляват с него 🙂 ). Аз имам супер права коса и да ви кажа не се оплаквам, че нямам обем. Но все пак продукта е доста обещаващ. Според мен по-добър ефект ще има на къдрева коса.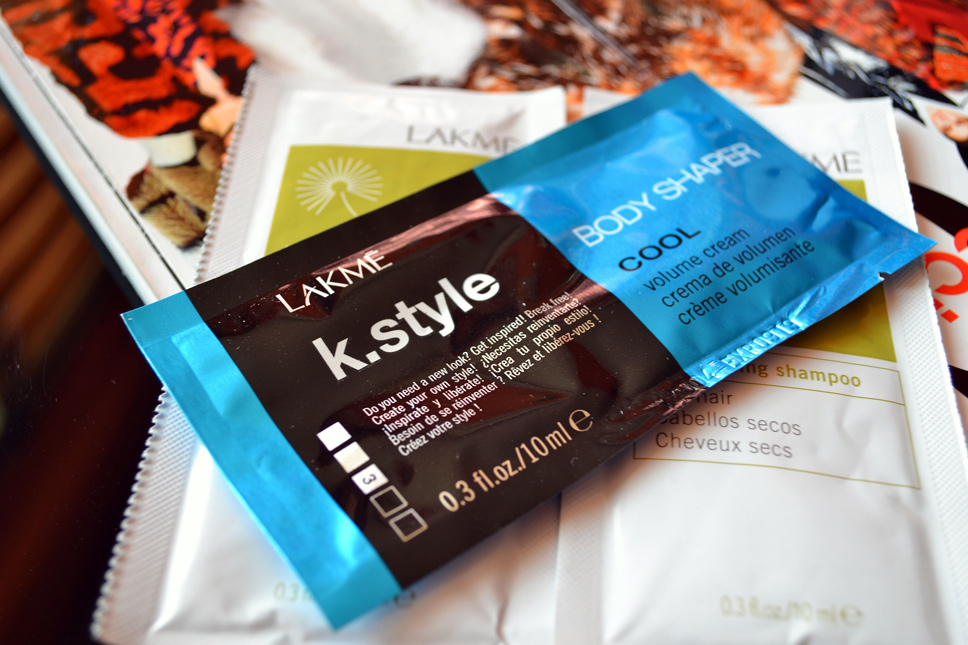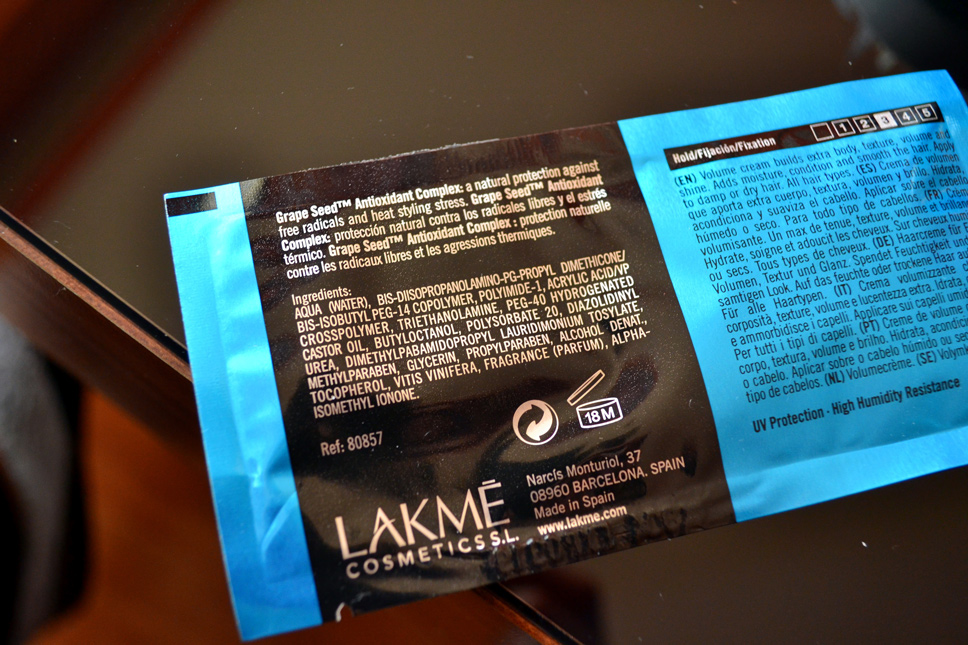 I continue with a volume, and this is the mask Body Maker of Lakme. Unfortunately it was only the mask for these photos, but I had shampoo too. This series of Lakme are for a treated hair under a stress. It'm not buying it, but rather my sister gave it to me. Overall product worth, but I'm more pleased with other Teknia shampoos, which as I said above are for a certain hair color…..

 Продължавам с обема, и това е маската Body Maker на Лакме. За съжаление остана само тя за снимките, но имах и такъв шампоан. Нямам забележки и към този продукт, той за финна и третирана коса, подложена на стрес.  Не съм ги купувала , сестра ми ги подари да ги изпробвам. Като цяло продукт, който си заслужава, но аз съм по-доволна от останалите Текниа шампоани, които както казах по-горе са за определен цвят коса.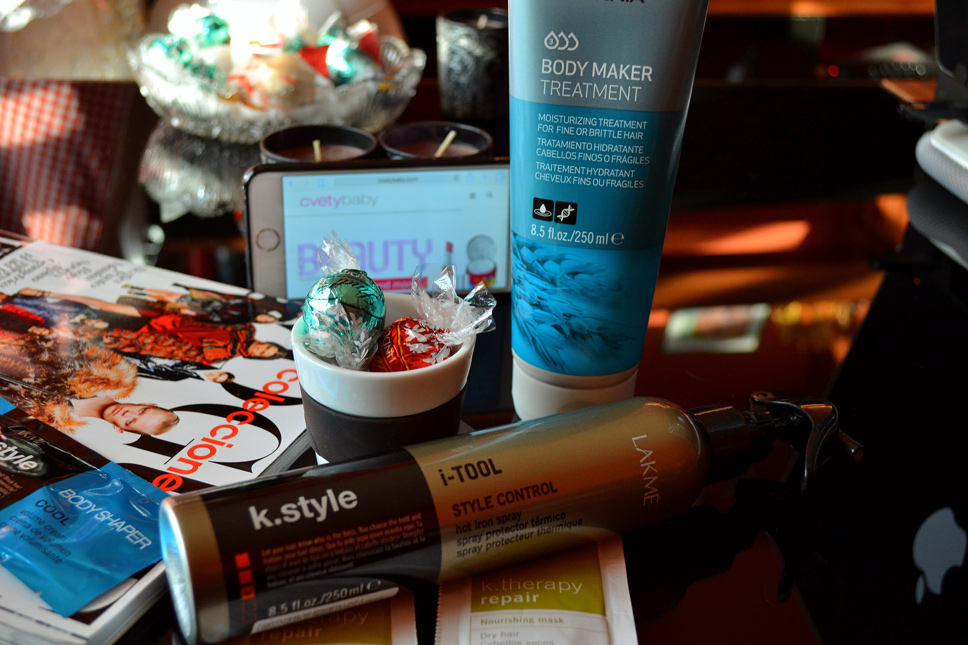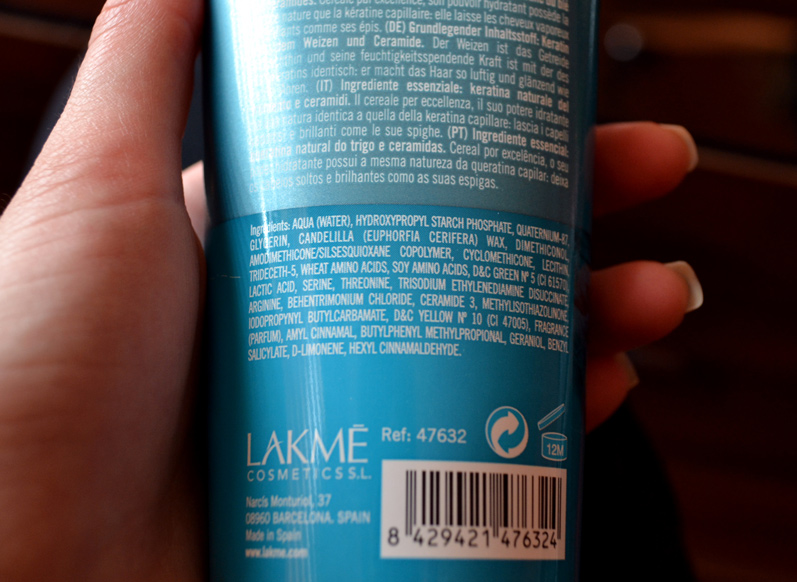 Do you like Lakme ? I would appreciate if you share favorite products of the brand, which I missed and worth to try.

 Вие харесвате ли Лакме? Бих се радвала, ако споделите любими продукти на марката, които съм пропуснала и си заслужава да се пробват.