Today I drew attention to the products Macadamia, I can say that this is one of my favorite cosmetic brands. I have used almost all products as a shampoo I've been back 4-5 times, also the oil for hair twice, etc. In today's post I will tell you more about 3 product and hairbrush Macadamia.

Днес ще обърна внимание на продуктите Макадамия, мога да кажа, че това е една от любимите ми козметични марки. Използвала съм почти всички продукти, като към шампоана съм се връщала около 4-5 пъти, също така олиото за коса 2 пъти и т.н. В днешният пост ще разкажа повече за 3 продукта и за четката за коса Макадамия.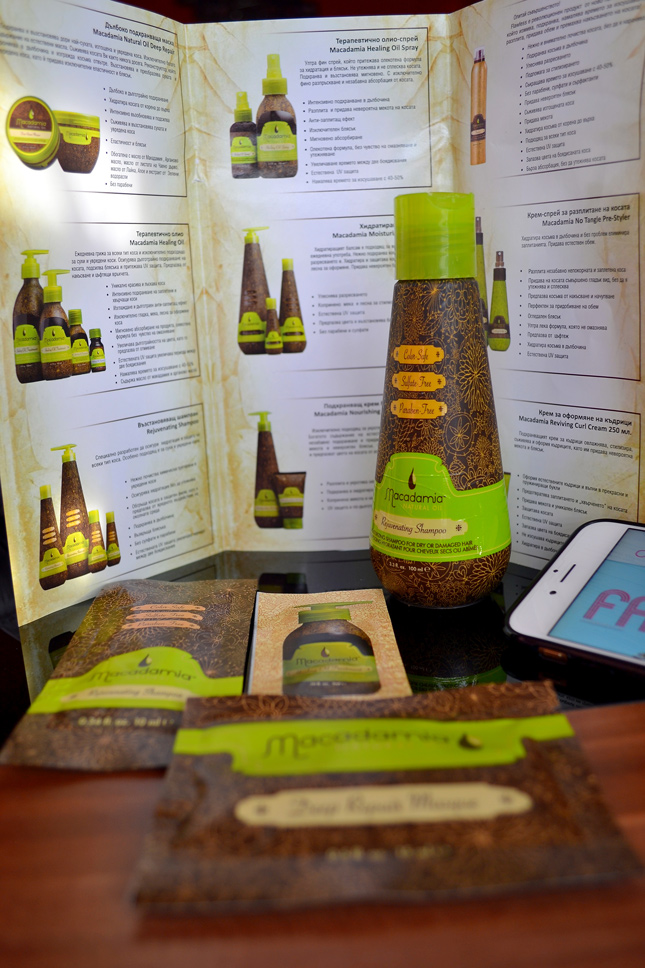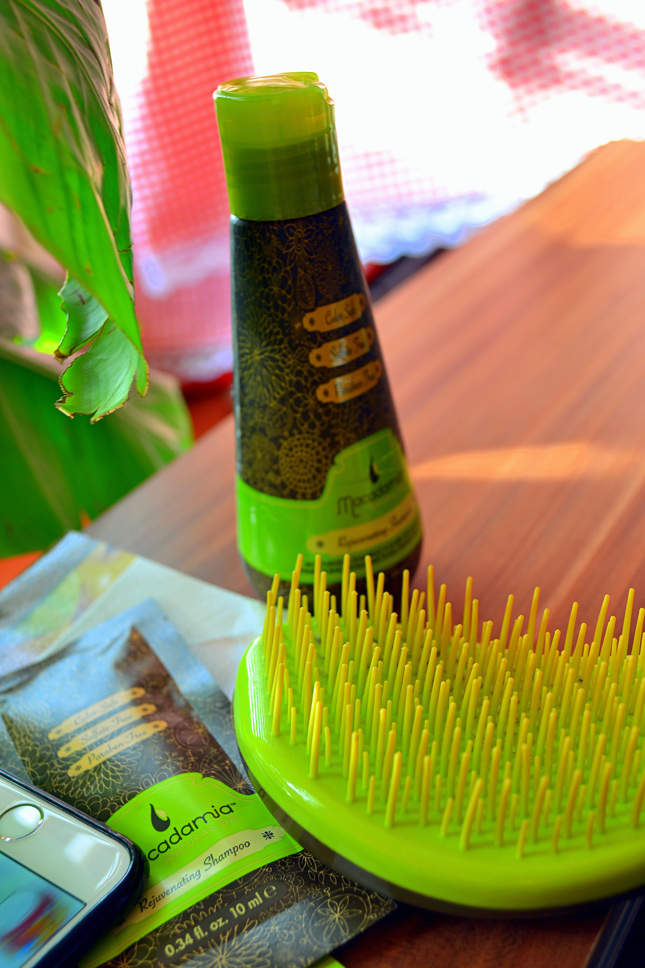 Start with the hairbrush, I use it for a year or more, and I can say that is the best hairbrush I've ever had. Do not go anywhere without it. It says "No Tangle" and this is so true. My hair is very straight and I never had a problem with combing, but sometimes I get matted places after sleep and is quite painful unraveling them, but with the brush I have no problem, doing is perfect. Love it:))

Започвам с четката, тъй като нея използвам вече от година и повече и мога да кажа, че това е най-хубавата четка за коса, която някога съм имала. Не тръгвам никъде без нея. Тя се казва "Без сплъстяване" и е точно така. Моята коса е изключително права и никога не съм имала проблем със сресването, но понякога ми се получават сплъстени места след сън и е доста болезнено тяхното разплитане, но с четката нямам никакъв проблем, справя се идеално. Обожавам я :))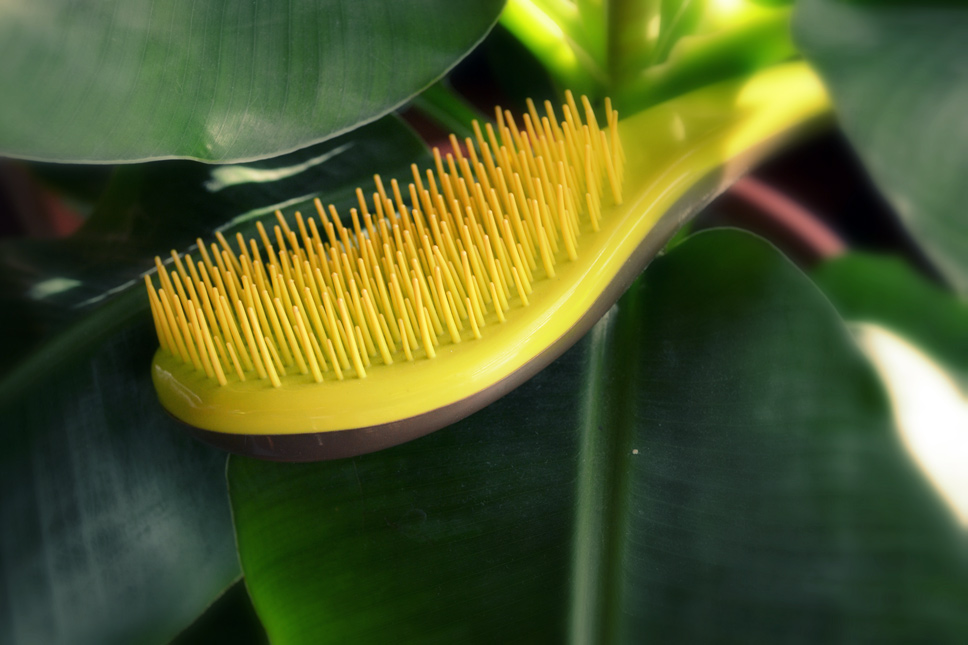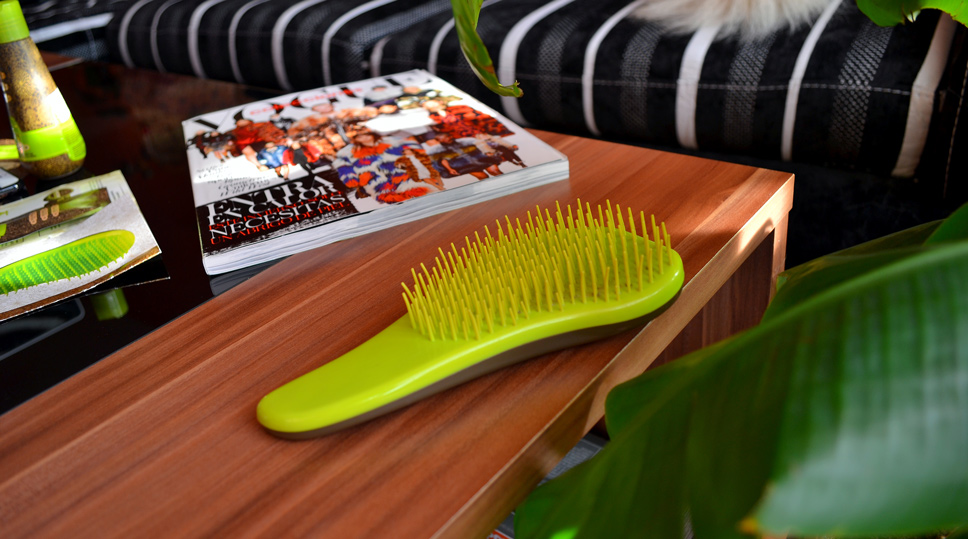 Next stop on the shampoo with macadamia and argan oils. It is for all hair types and is free of sulfates and parabens. Usually it all products based on oils are designed to strengthen and nourish the hair and this shampoo is ideal for treated hair or problematic ones. The ingredients can read in the image below. Personally, I've bought several times, and I have it now.

На следващо място се спираме на шампоана с макадамия и арган. Той е за всички типове коса и е без сулфити и парабени. Попринцип всички продукти на базата на масла са създадени да укрепват и подхранват косата, за това и този шампоан е идеален за третирани коси или проблемни такива. Съставът може да прочетете на снимката по-долу. Аз лично съм го купувала няколко пъти, имам го и в момента.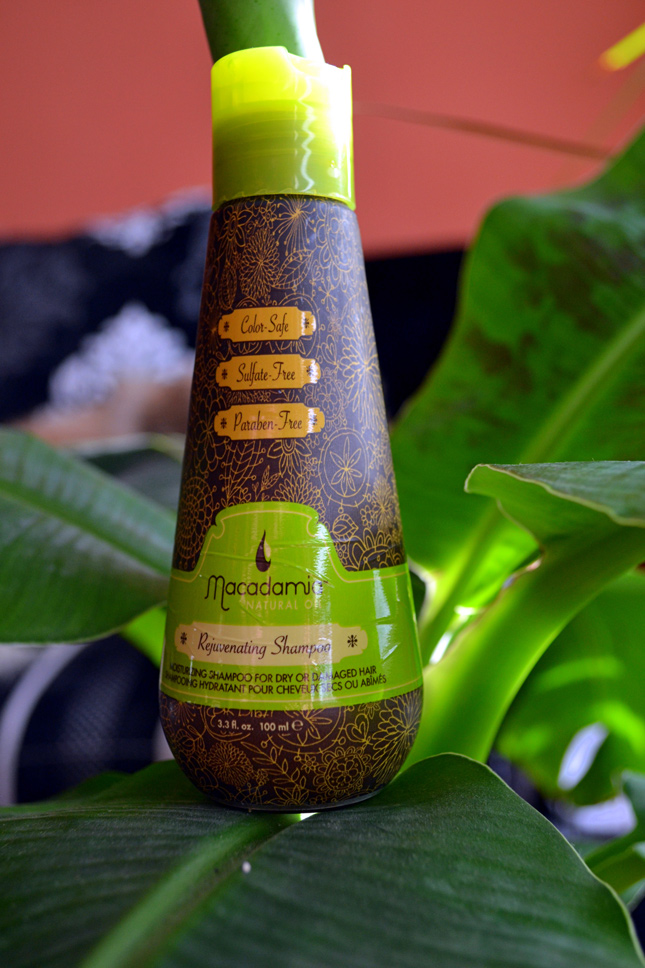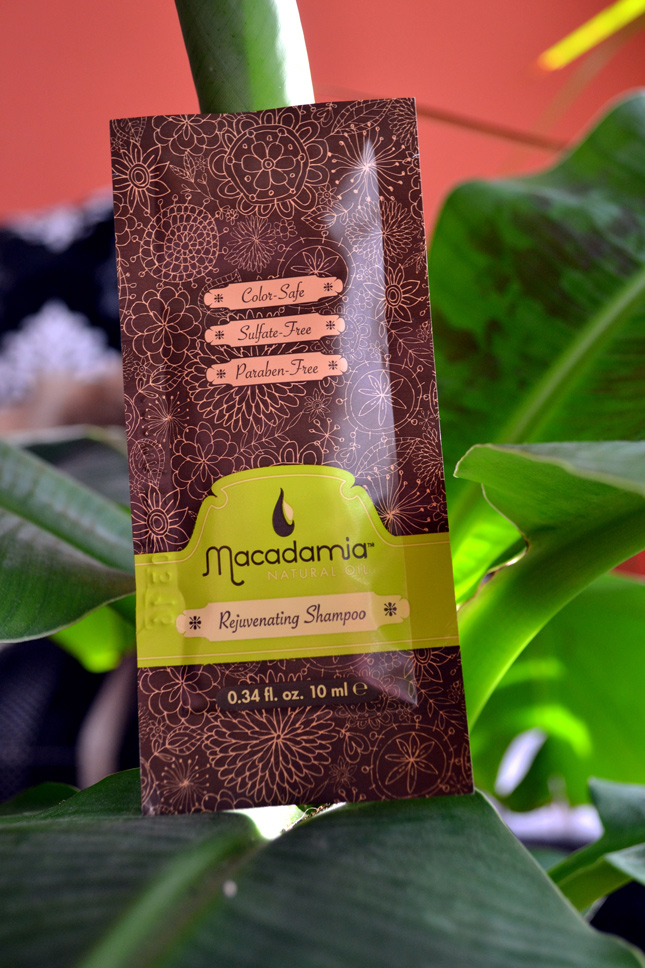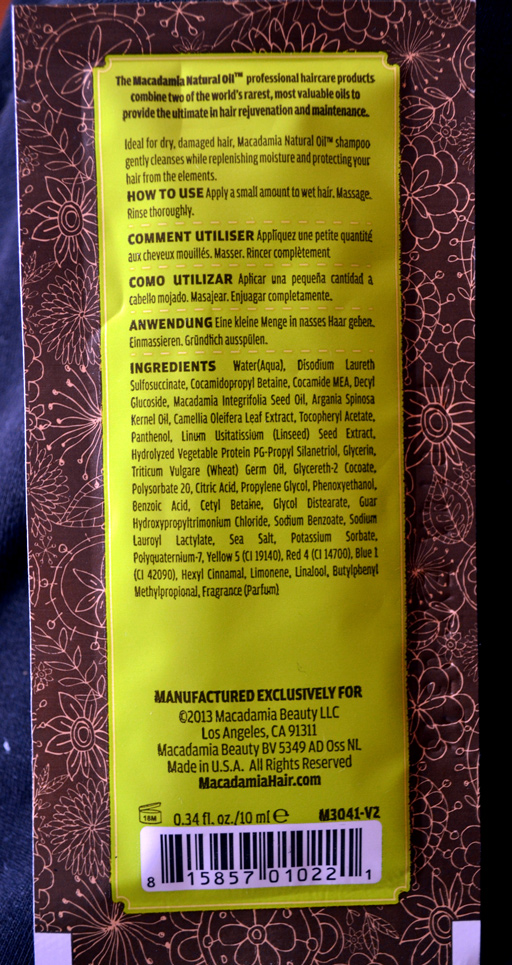 I'm not buying the mask, because I have a lot of samples, one of which takes two to three coats, depends on the length of hair. It is also very good product, its consistency is more dense with restorative action too. I personally use it every week or two.

Маската не съм я купувала, защото имам много мостри, една от които стига за две до три нанасяния, зависи от дължината на косата. Тя също е много добър продукт, консистенцията и е по-плътна, а действието възстановяващо. Аз лично я използвам веднъж на седмица-две.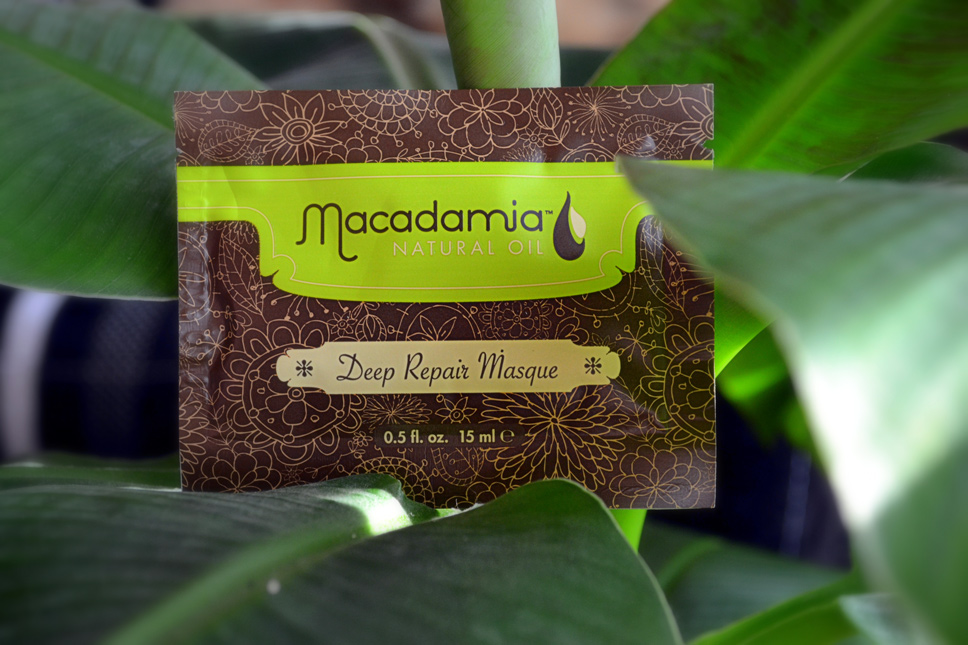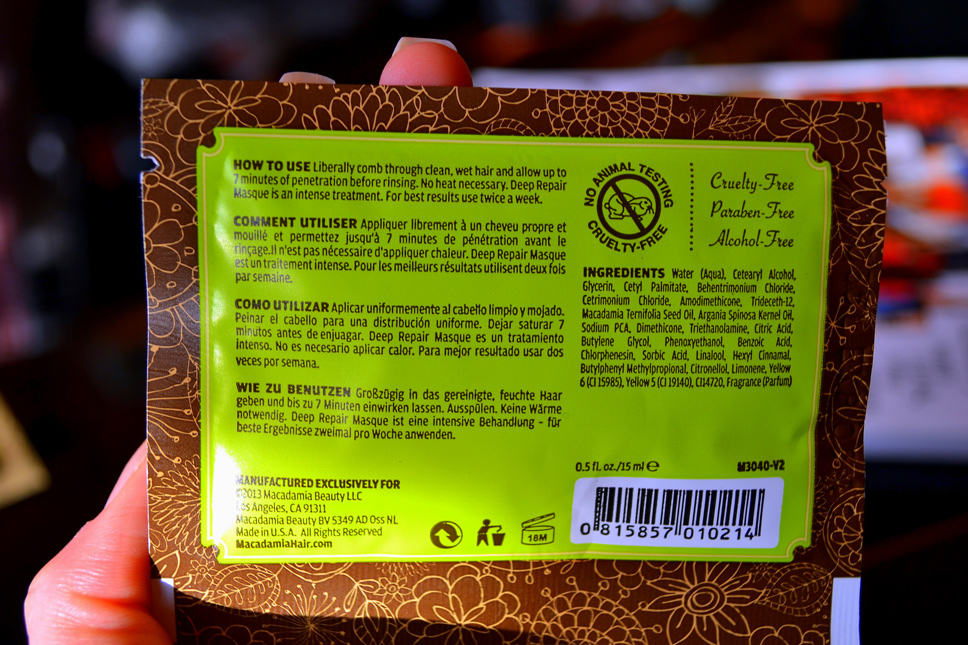 Oil Macadamia is great, I bought it twice, one time was in the set with the hair brush and it was one of my best purchases. Very well absorbed into the hair and leaves no greasy ends, nourishes and has great flavor. Very good product.

Олиото е страхотно, купувала съм го два пъти, като единият път беше в комплект с четката и това беше една от най-добрите ми покупки. Много добре попива в косата и не оставя мазни краищата, подхранва и има страхотен аромат. Изключително добър продукт.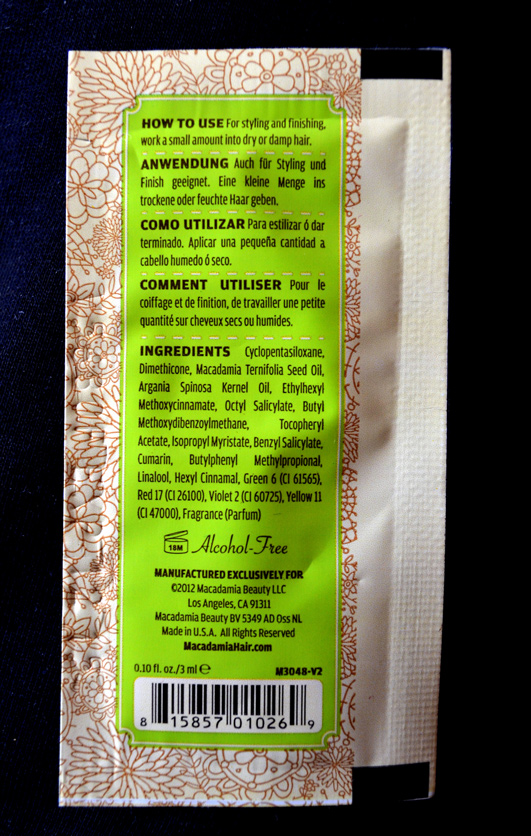 Може да откриете цялата гама на продуктите Макадамия тук: zlatnaribka.com /

Check out zlatnaribka.com