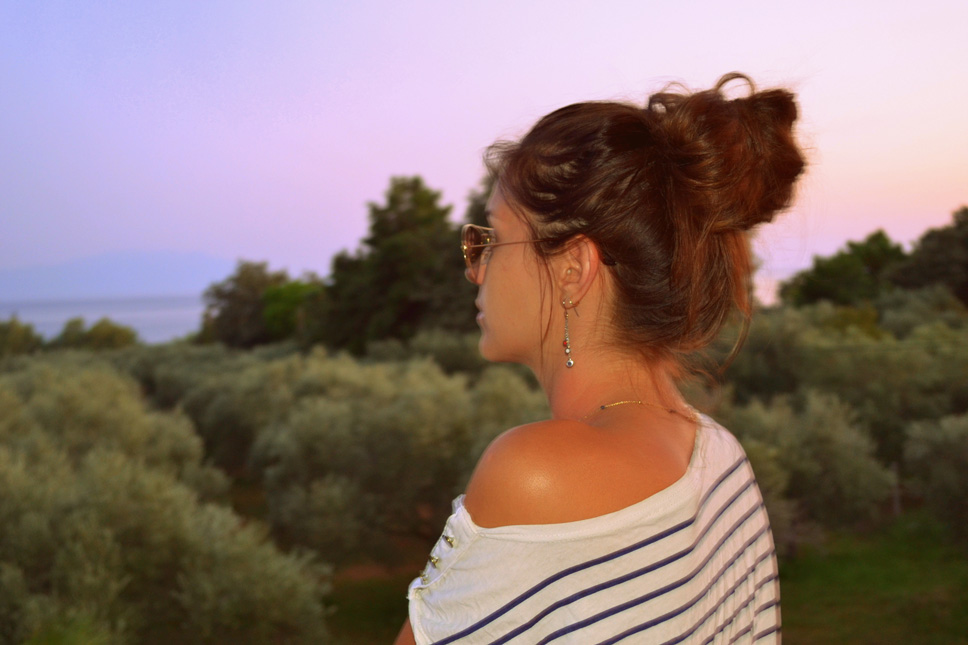 EN: Love this little striped blue dress. It's perfect for the hot summer days to keep you cool without compromising your appearance!
Mini dresses are great for petite women. They can accentuate their legs and make them look longer. If a petite woman wants her legs to look even longer, she can wear a pair of high heels with a mini dress.
BG: Много обичам тази раирана къса рокличка в синьо. Тя е идеална за топлите летни дни, като държи прохлада и безупречен вид в същото време!
Късите рокли са идеални за по-ниски жени. Те правят краката да изглеждат по-дълги. За да изглеждат още по-дълги, може да добавите един чифт високи токчета.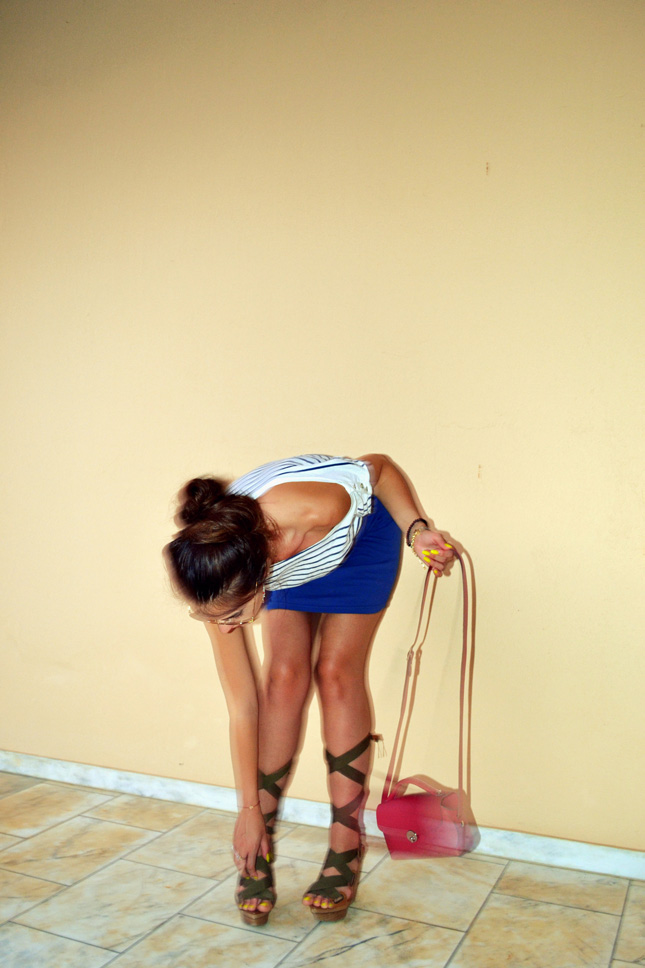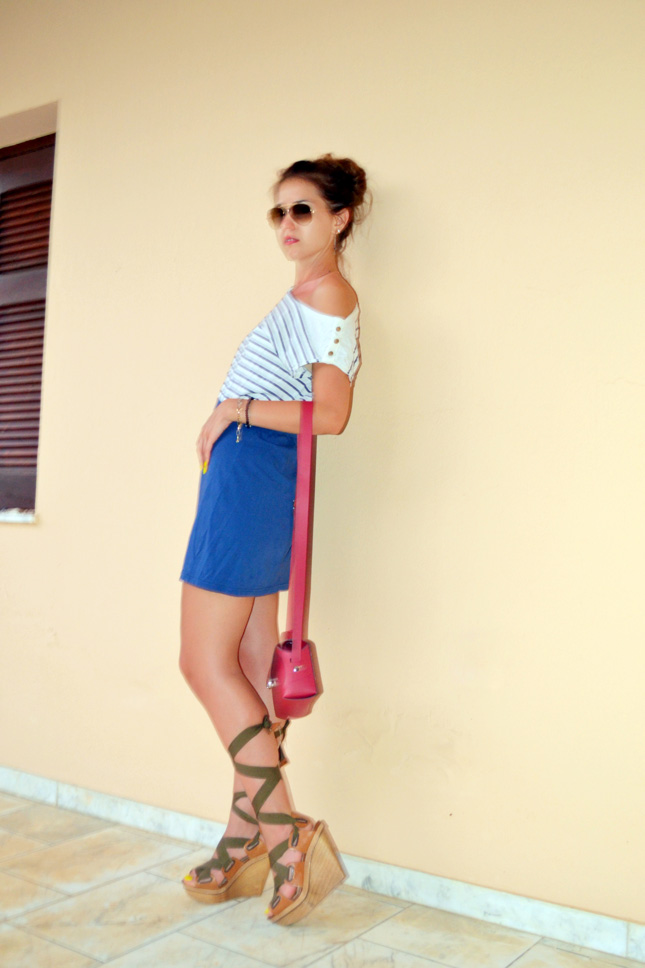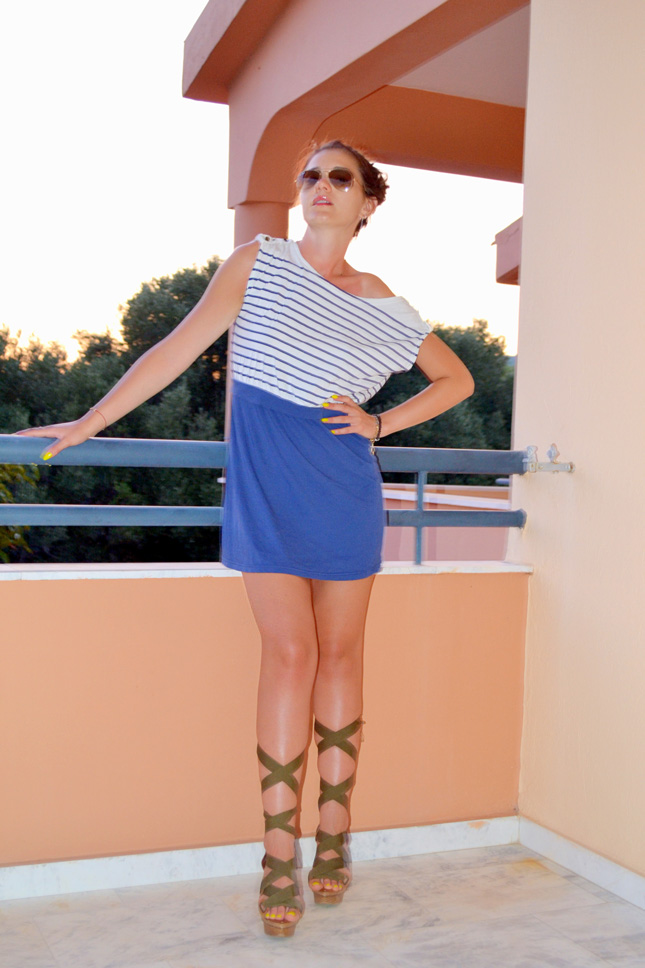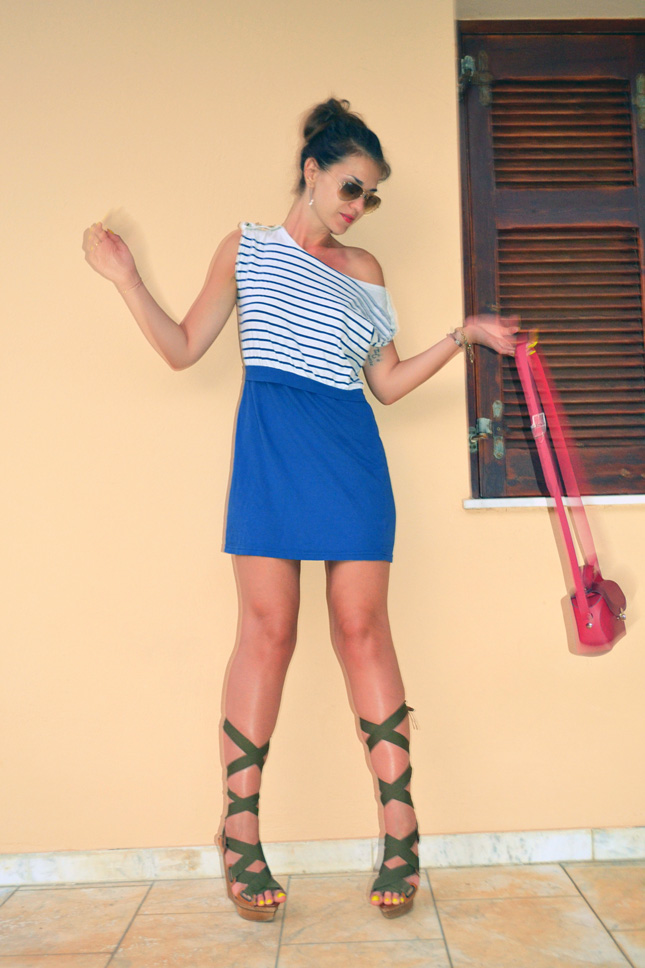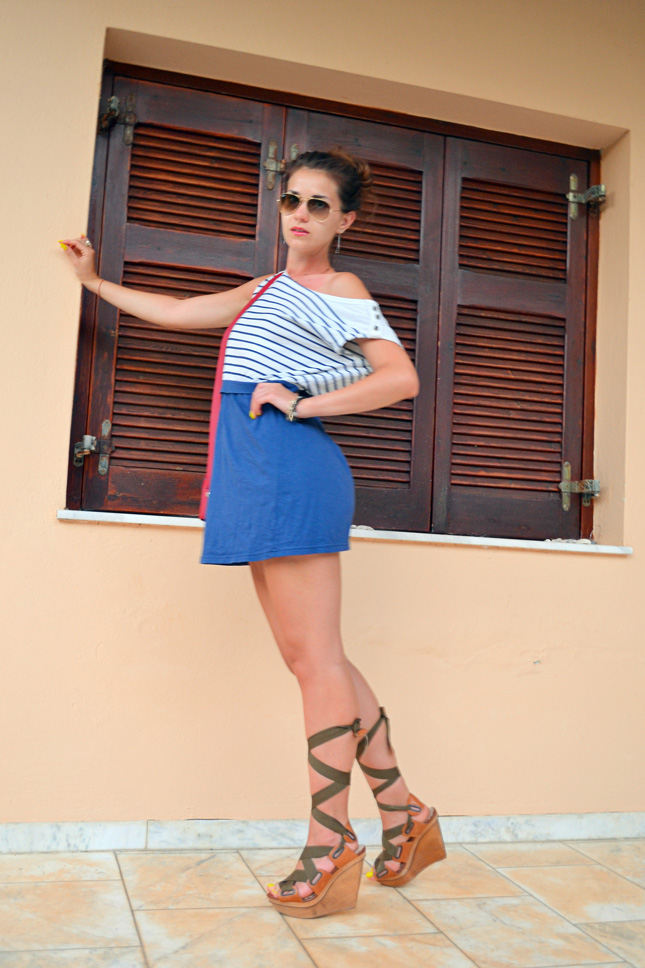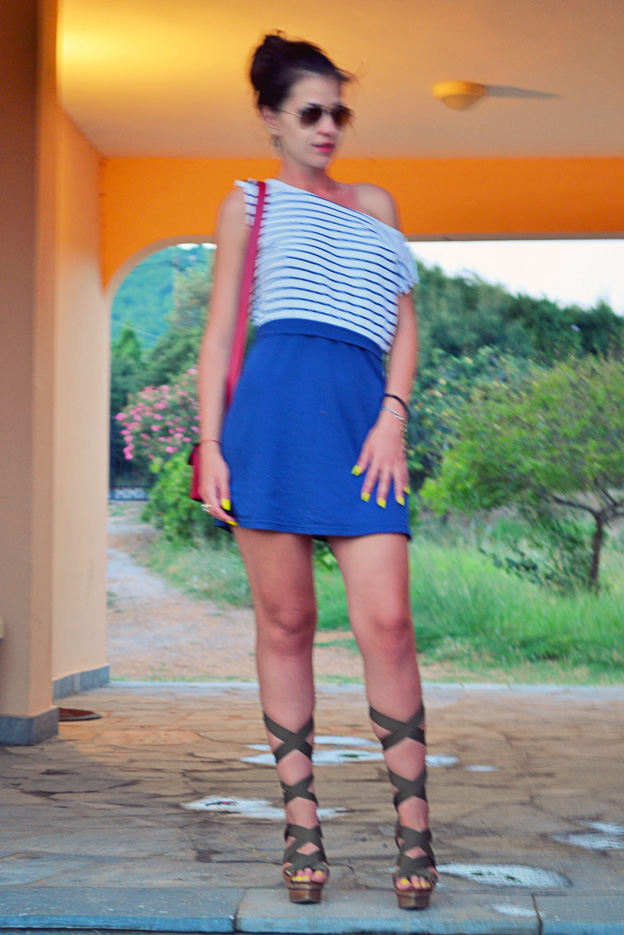 dress Old, sandals Mango, bag Almini Milano, sunnies Ray Ban, necklace Nomination Italy, earrings Tommy Hilfiger;