Hello, guys, for the last month I had exams and the blog was in the second place. Here is the moment to say that I took them all and I'm a step away from completing my education of Law (to be honest I'm so proud of me ).
You maybe already know this dress, but I really fell in love when I saw it and I decided to make a single post about it. This is a combination of neon green and neutral colors. I put a nude bag and mules to complete the whole look. What do you think?

 Здравейте, приятели, както забелязахте през последния месец не бях много активна, защото имах изпити и оставих блога на второ място. Но пък мога да се похваля, че си ги взех всичките и сега съм на крачка от завършването ми на Право (което ме прави много горда).
Вече сте виждали в една от предишните ми публикации тази рокля, но определено заслужаваше да и се обърне повече внимание в един самостоятелен пост. Като я видях се влюбих в нея. Удобна, секси и наистина хваща погледите. Тъй като тя е по-ярка реших да я комбинирам с неутрален цвят, за което избрах телесен такъв. Сложих чанта и чехли в така наречения нюд, за да завърша цялата визия. Какво мислите, допада ли ви идеята?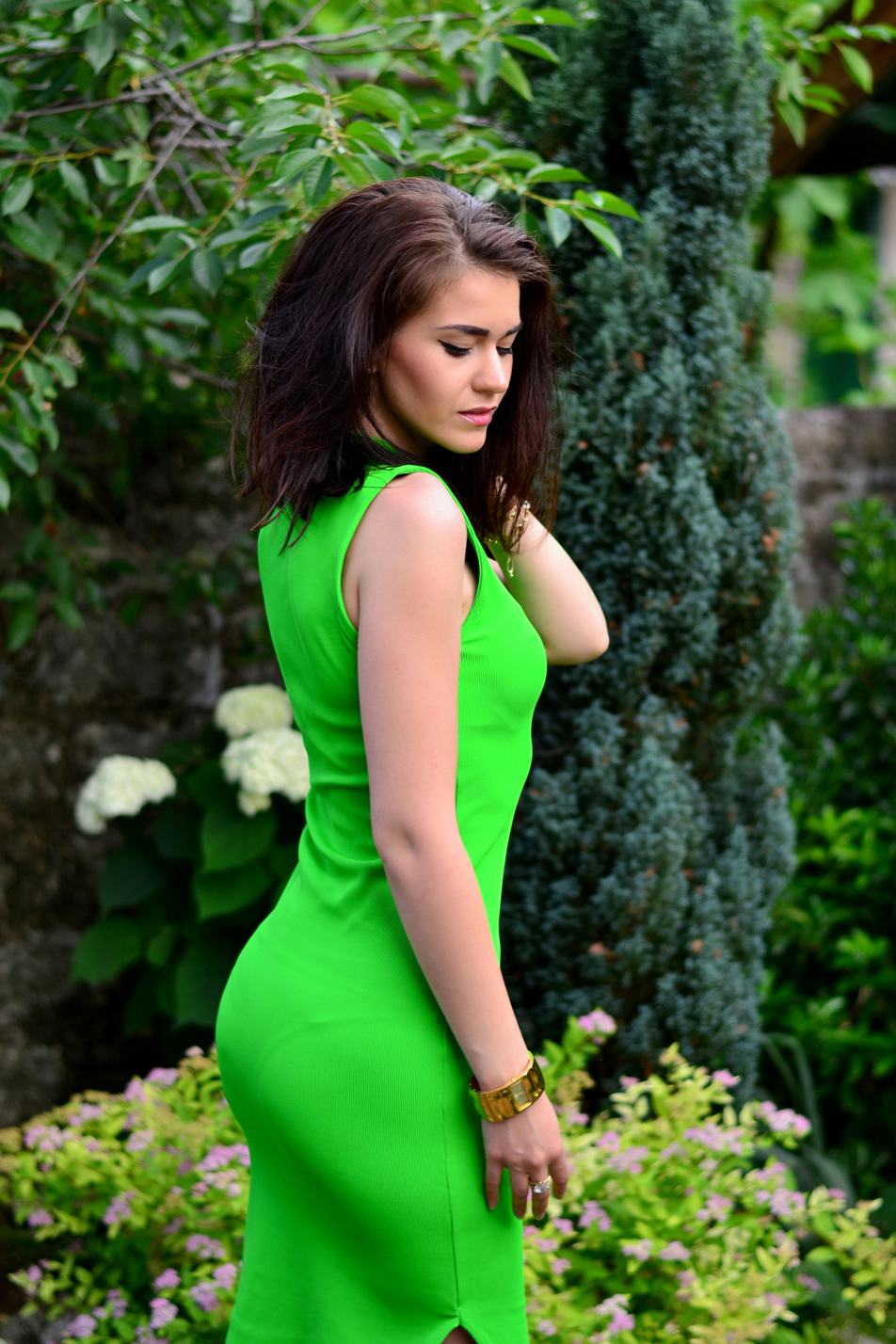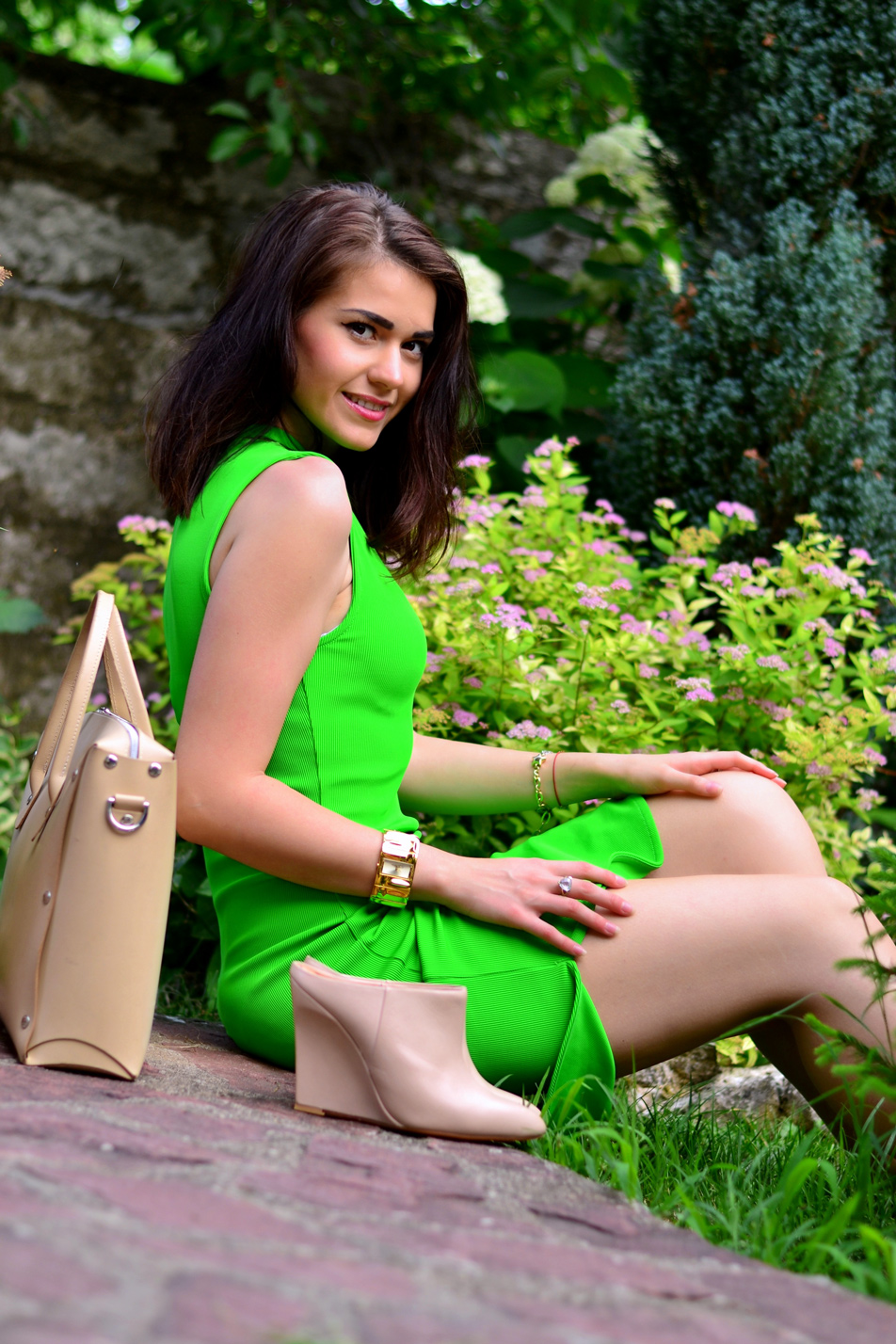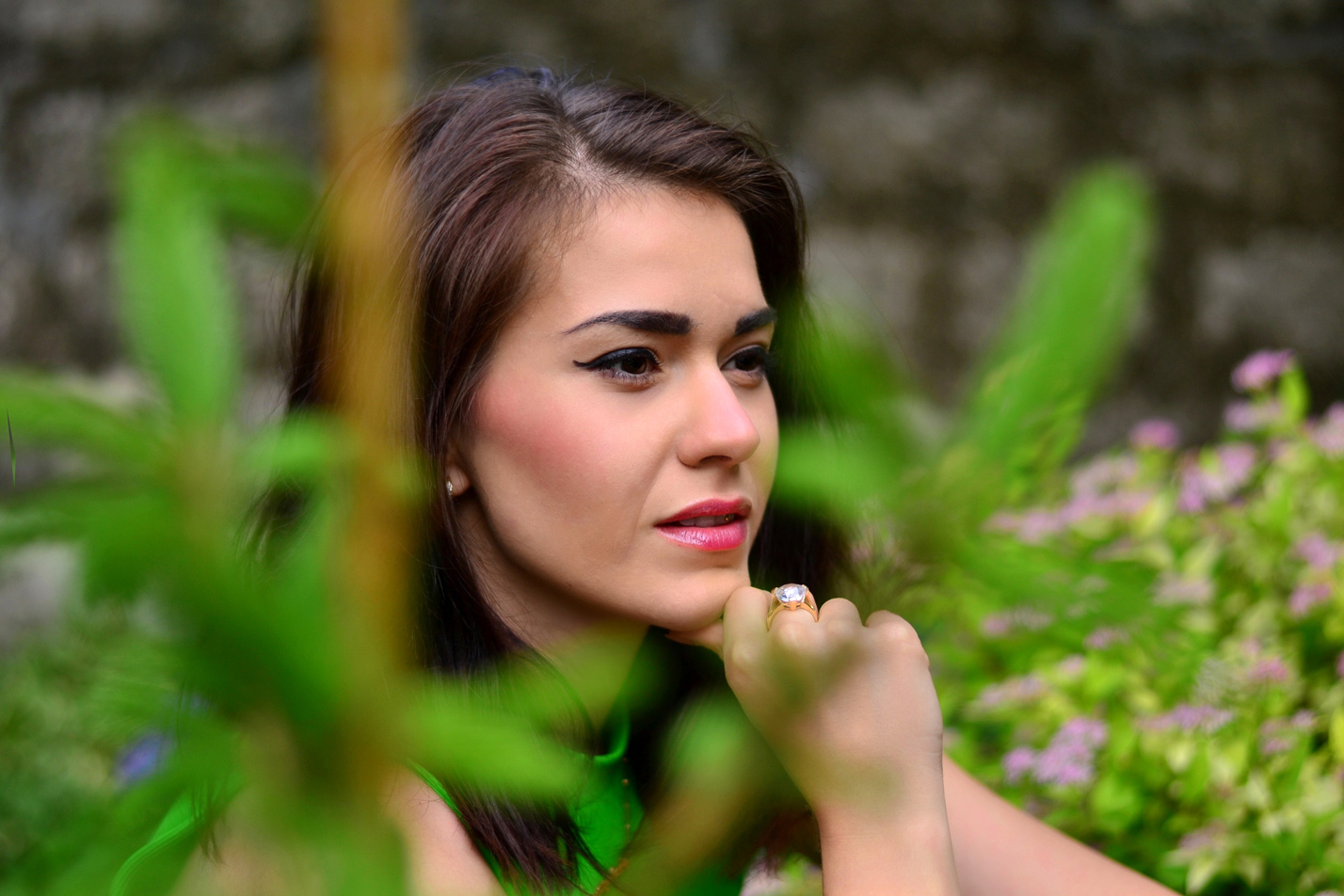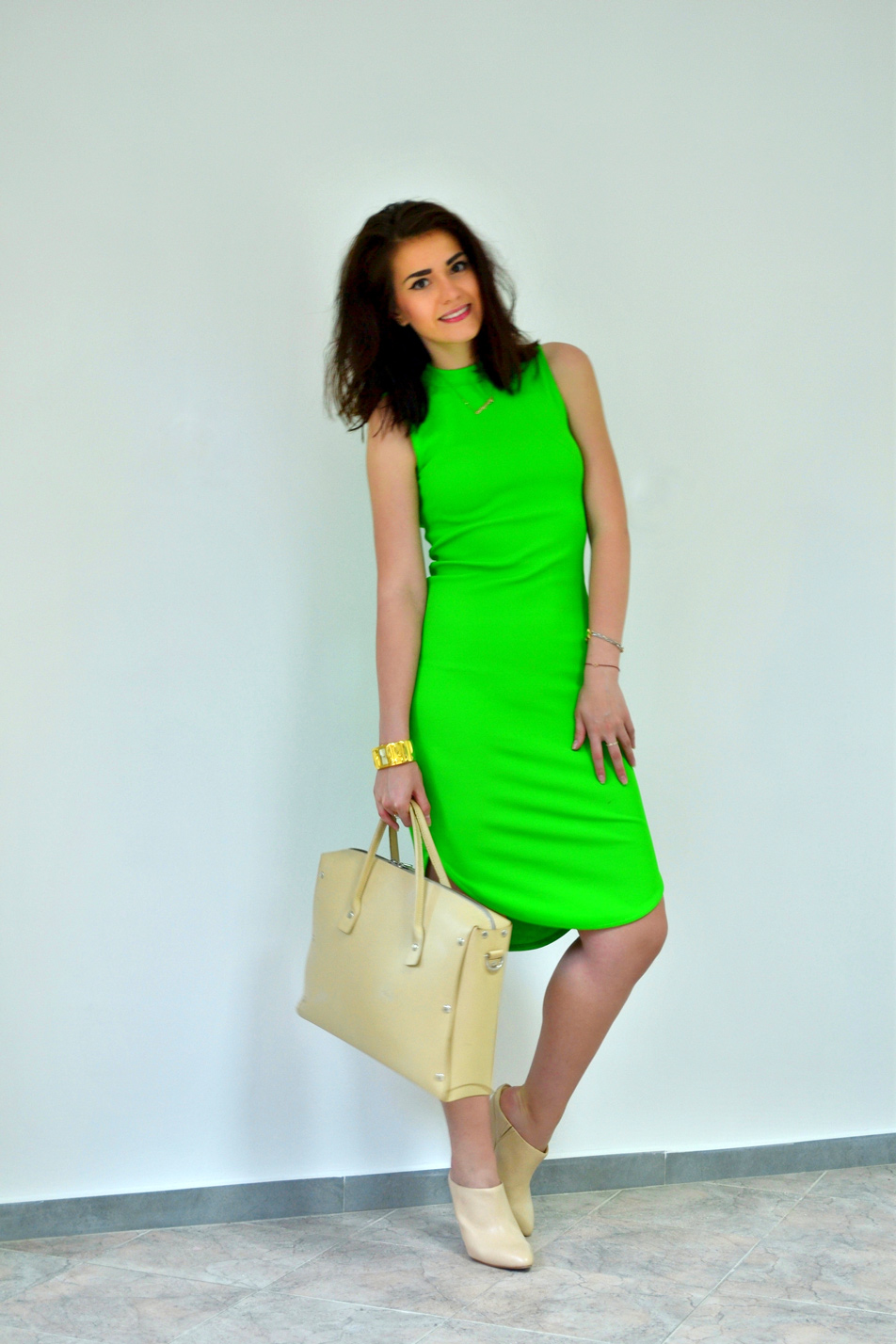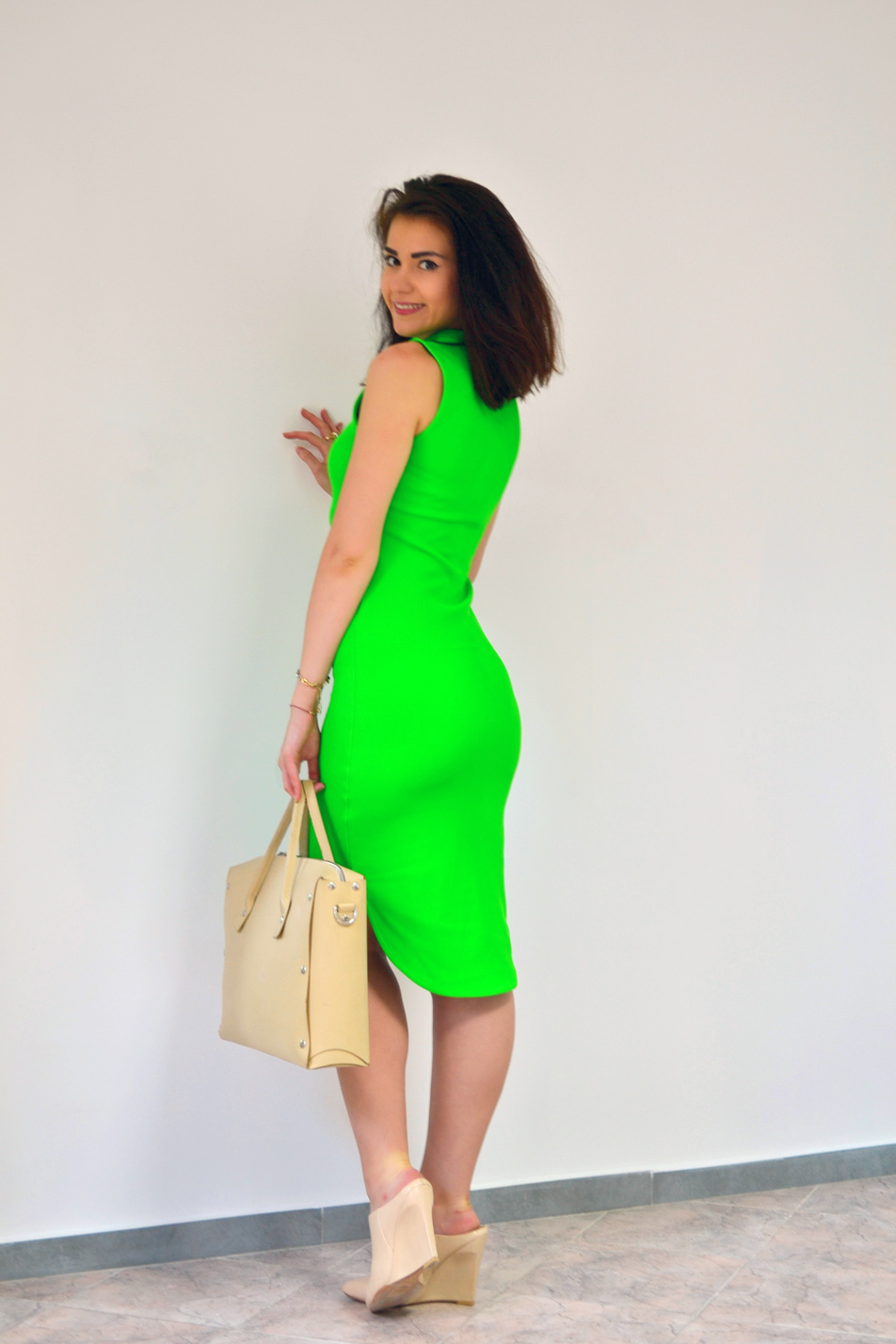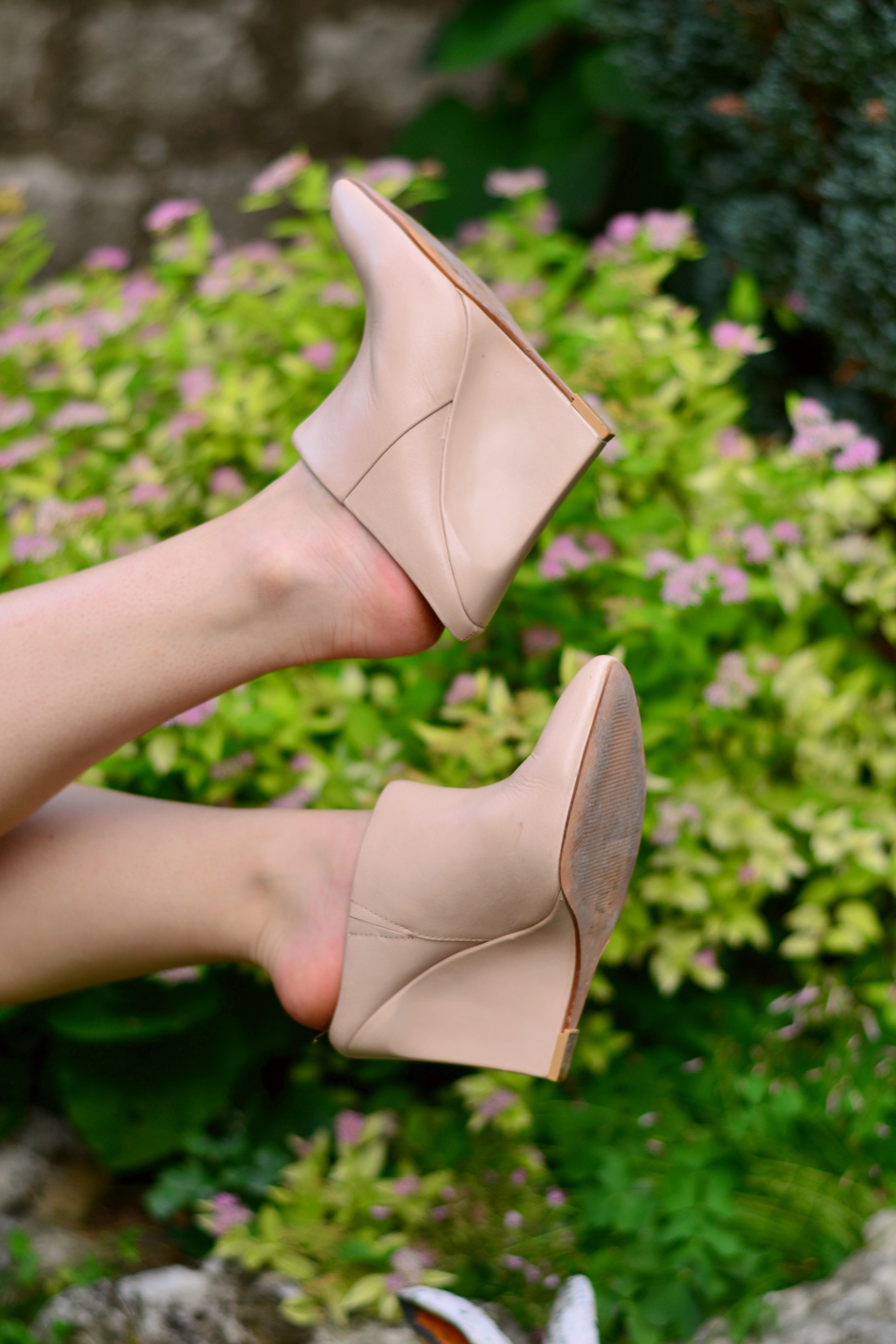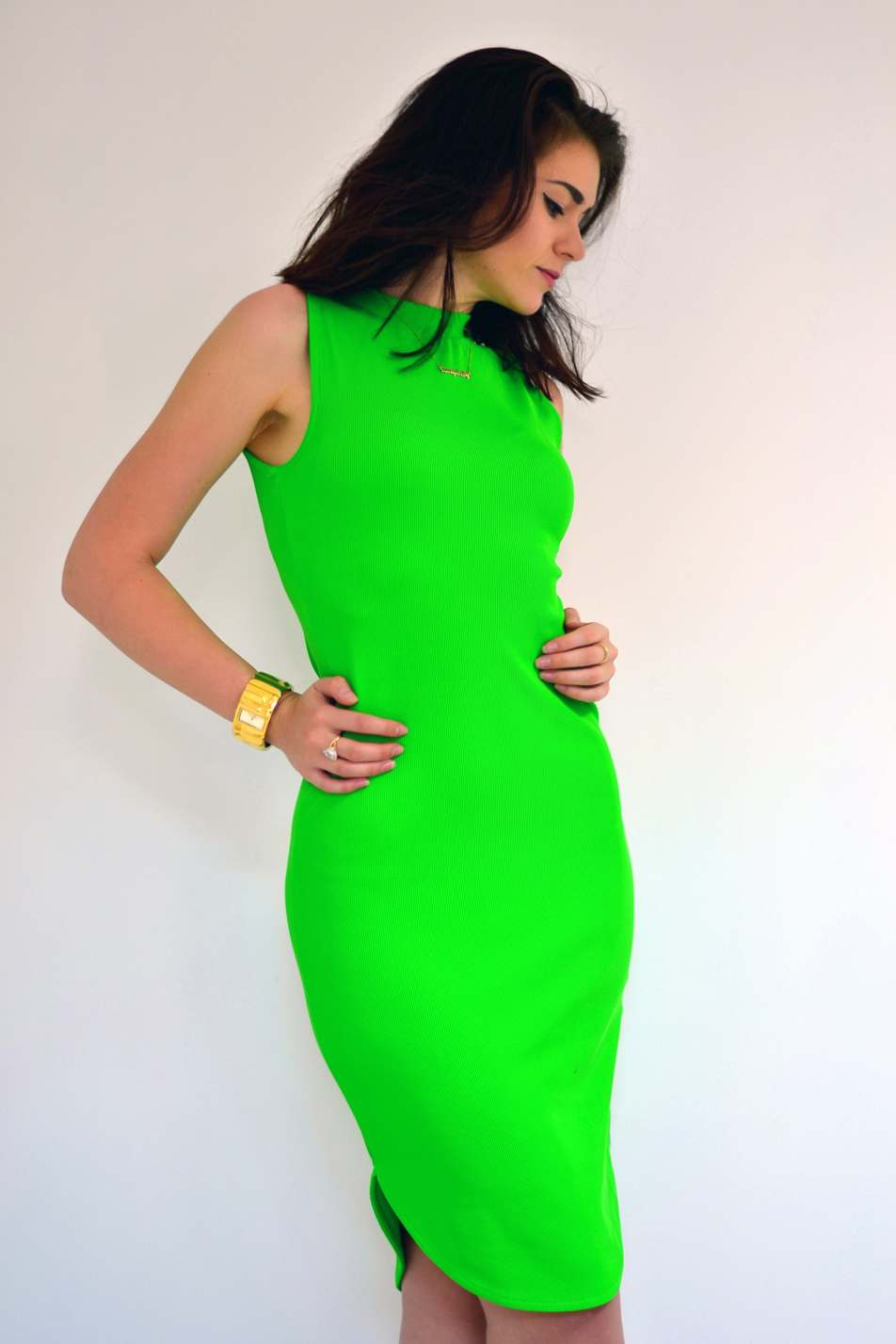 neon green dress by H&M, nude mules H&M, nude bag Almini Milano, gold watch Roberto Cavalli, gold ring Valentin, ring with crystals Swarovski;