Adding salmon to your meal plan boosts your intake of Omega 3 fatty acids, which helps reduce the risk of developing heart disease. Bake a fillet seasoned with salt and freshly ground black pepper.
Добавянето на сьомга към вашето хранене повишава приема на Омега-3 масни киселини, които помагат за намаляване на риска от развитие на сърдечно-съдови заболявания. Печете филетата със сол и прясно смлян черен пипер.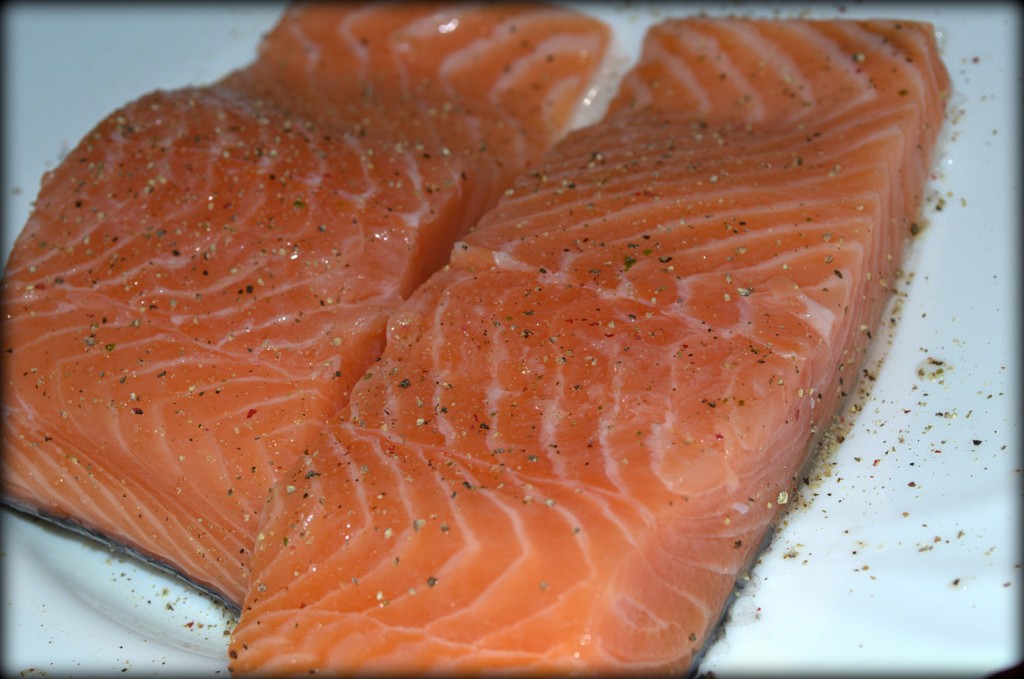 Salmon's healthy fats and rich protein help to build collagen in the skin and keep your cells supple and moist. Eat salmon for a youthful glow; just be sure to buy Wild Alaskan salmon to avoid pollutants and pesticides. Salmon is also rich in B vitamins, zinc, and Vitamin E, which help to repair skin and renew cell growth.
Здравословните мазнини от сьомга са богати на протеини и помагат за изграждането на колаген в кожата, поддържат кожата ви еластична и влажна. Хапвайте сьомга за младежко сияние. Когато купувате сьомга бъдете сигурни, че е дива от Аляска, за да се избегнат замърсители и пестициди. Също така тя е богата на витамините от група Б, цинк и Витамин Е, който помага за възстановяване на кожата и обновяването на клетките.
Not only great source of Omega 3, but wild caught salmon is also an excellent source of Vitamin D which is a great food to include for good oral health. Vitamin D helps your body absorb the calcium and phosphorous needed to build strong bones and teeth. Even with adequate calcium and phosphorous, your body can't do very much with Vitamin D.
Не само чудесен източник на Омега 3, но уловената дива сьомга е също отличен източник на Витамин Д, който е чудесен за здравето на устната кухина. Витамин Д помага на тялото да абсорбира калция и фосфора, необходим за изграждането на здрави кости и зъби. Дори и с нормален прием на калций и фосфор, тялото не може да се снабди с  достатъчно Витамин Д.
My recipe for salmon:                                                                                         Моята рецепта за сьомга:
– 2 salmon fillets                                                                                                  – 2 филета сьомга
– mixed dried peppercorns                                                                                – смесен сушен пипер
– salt                                                                                                                     – сол
 (without fat)                                                                                                        (без мазнина)
Bake on a grill pan.                                                                                          Печете на грил тиган.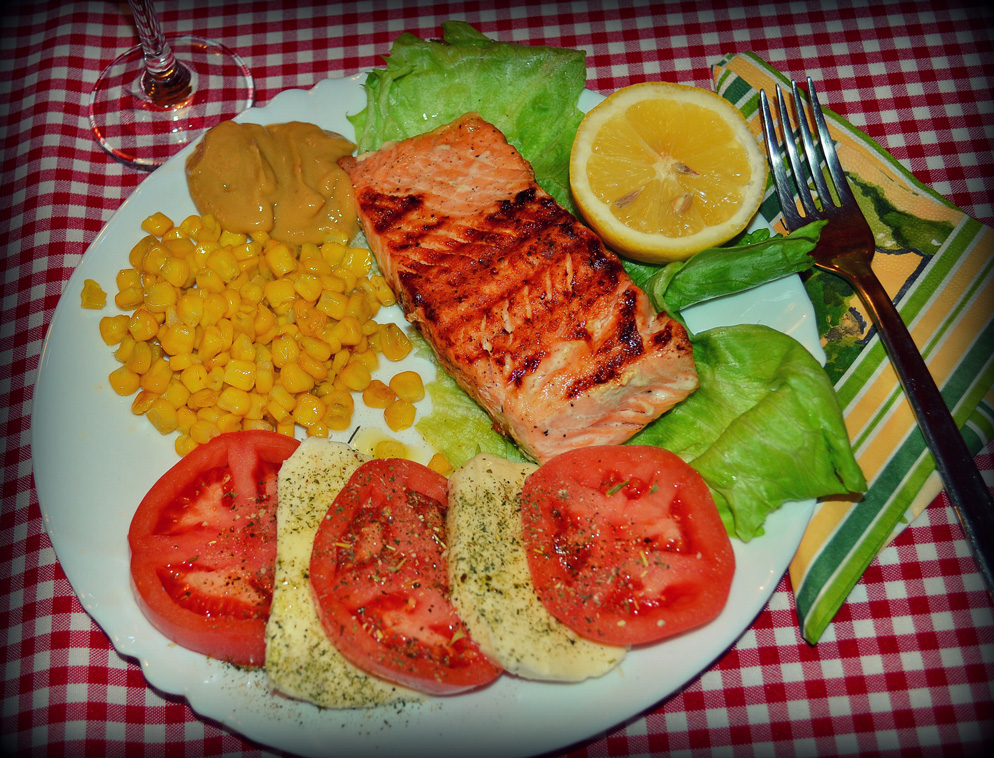 For side dish the choice is yours.
За гарнитура изборът е ваш.
Nikon D3100
                                                                                                      Bon Appétit
                                                                                                                                                    xxx