Hello, today I write about the change. To me, always comes suddenly and spontaneously. I love to experiment with colors and lengths of my hair. One day I want super long hair, and the next day I want short one..one day I want blonde, another brown… As you can see now is a long bob hairstyle. I want to share with you that change is very pleasant and cathartic. If you stick to the same place and always choose the easy way what you know, your live will be sluggish and boring. For this, we need to be bolder, to experiment, to diversify our lives. Yes, sometimes really say, but otherwise I was better.. But in the end, if for yourself do not try and see, then what's the point of all?!

 Здравейте, днес пиша за промяната. При мен винаги става внезапно и спонтанно. Много обичам да експериментирам с цветовете и дължините на косата си. Един ден искам супер дълга коса, а на другия къса..един ден съм руса, друг кестенява.. Както забелязвате сега е на дълъг боб и е кестенява. Искам да споделя с вас, че промяната е нещо много приятно и пречистващо. Ако тъпчем на едно място и избираме винаги лесното, което си знаем, животът ни ще бъде муден и отегчителен. За това трябва да сме по-смели, да експериментираме, да разнообразяваме ежедневието си. Да, понякога наистина си казваш, ама иначе ми беше по-добре.. Но в крайна сметка, ако човек сам не опита и не види, то тогава какъв е смисълът на всичко?!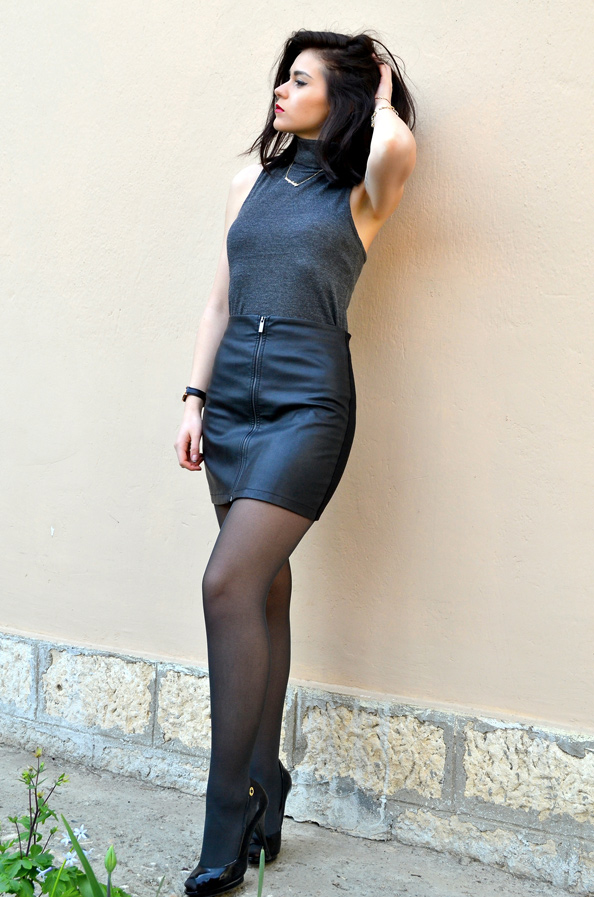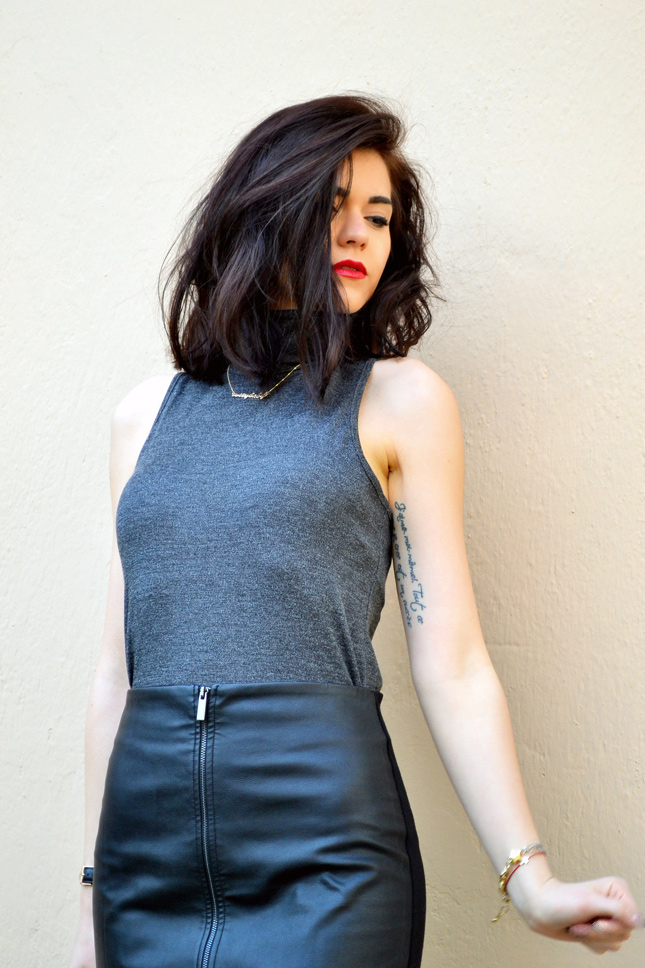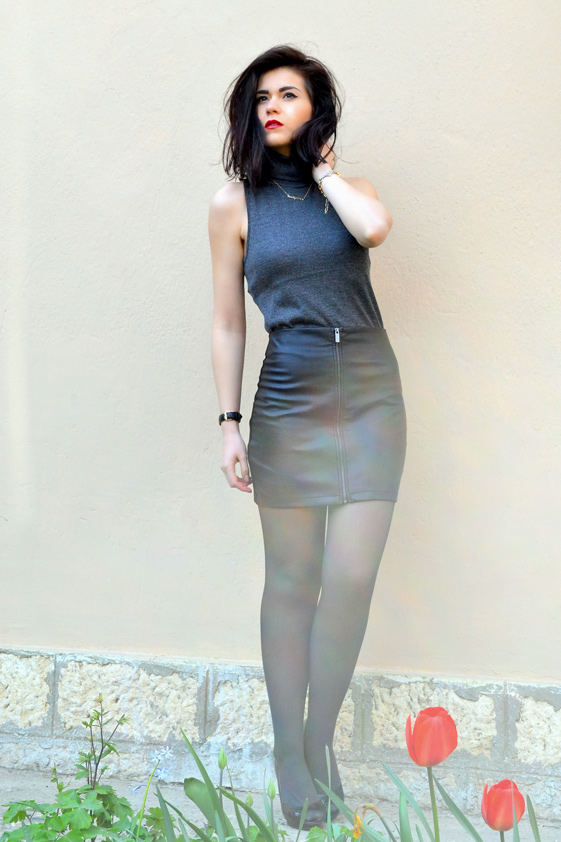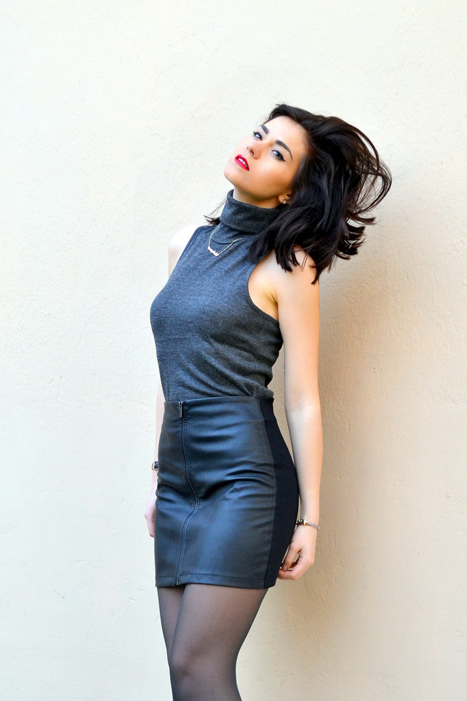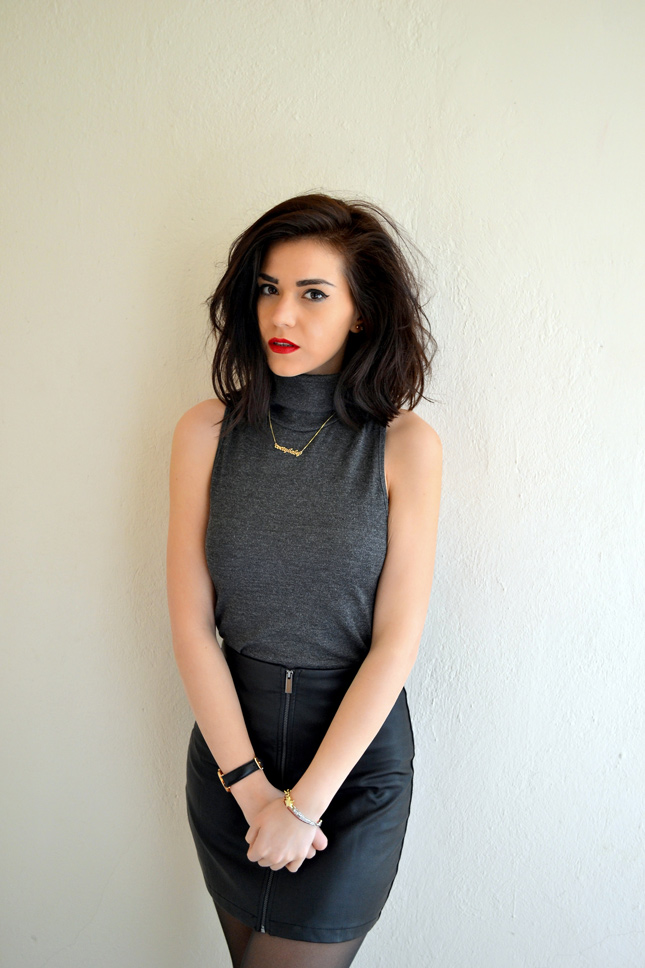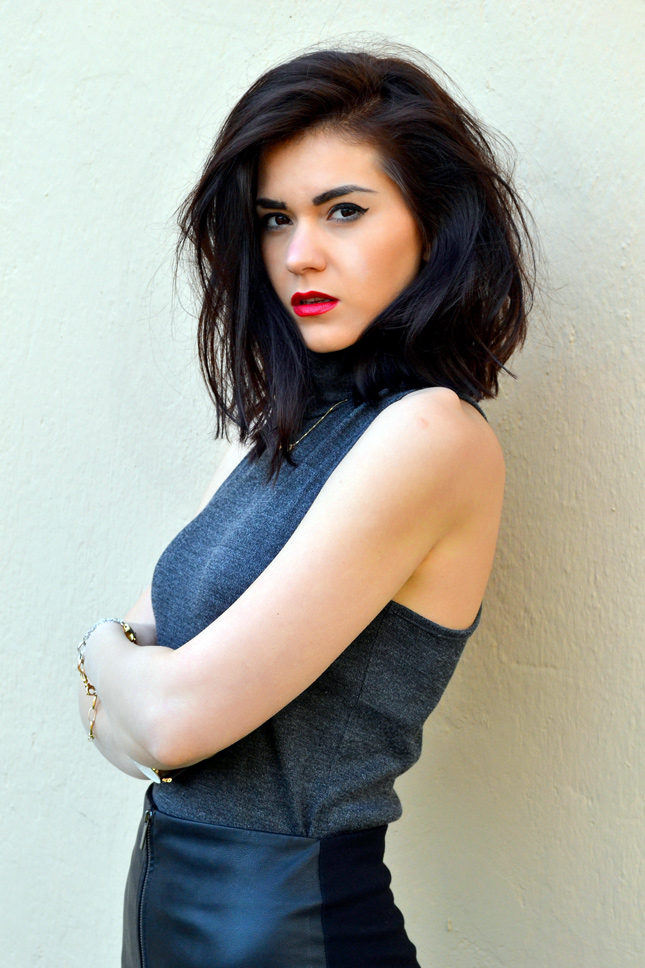 A few words about the outfit. For the first  photoshoots with the new haircut, I decided to do one sporty look with straight hair and a sexy one with curls. You can see for yourself what I have chosen to present you today. Bet on a short leather skirt and my favorite turtleneck top. Turtlenecks were very popular for the winter, but is carried in the spring collections. So you can bet on a thin one for the new season.

 Няколко думи за аутфита. За първите две фотосесии на новата прическа, реших да направя една по-спортна визия с права коса и една по-секси с небрежни къдрици. Сами може да се досетите, коя ви представям. Заложих на къса кожена пола и любимият ми за момента топ – поло. Полото беше хит за зимата, но се пренася и в пролетните колекции. Може да заложите на едно тънко поло за новия сезон.