Sweet potatoes are rich in vitamin A and are a wonderful alternative to white potatoes when baking fries or chips.  I've recently tried sweet potato and now I'm obsessed with this delightful vegetable.

 Сладките картофи са богати на Витамин А и са чудесна алтернатива на белите картофи, както за печене, така и са пържене. Аз наскоро ги опитах и съм обсебена от този страхотен зеленчук.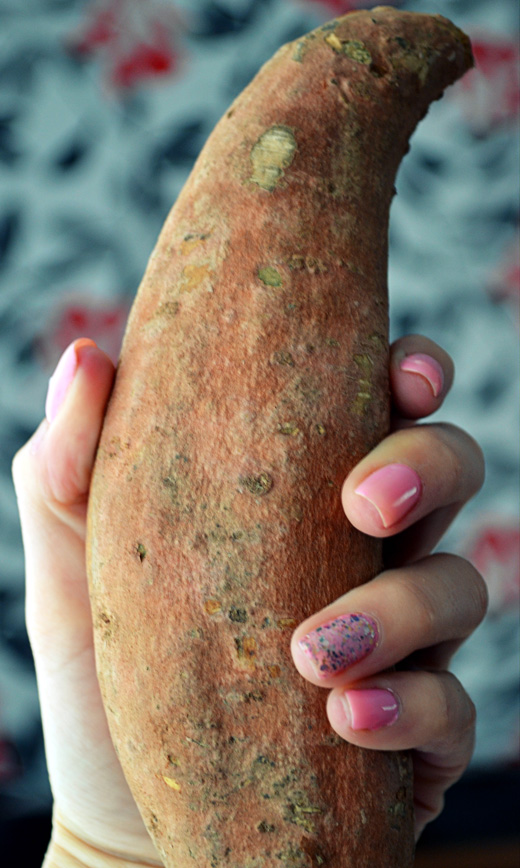 They are high in Vitamin B6, a good source of Vitamin C and Vitamin D.

 Имат високо съдържание на Витамин Б6, добър източник на Витамин Ц и Д.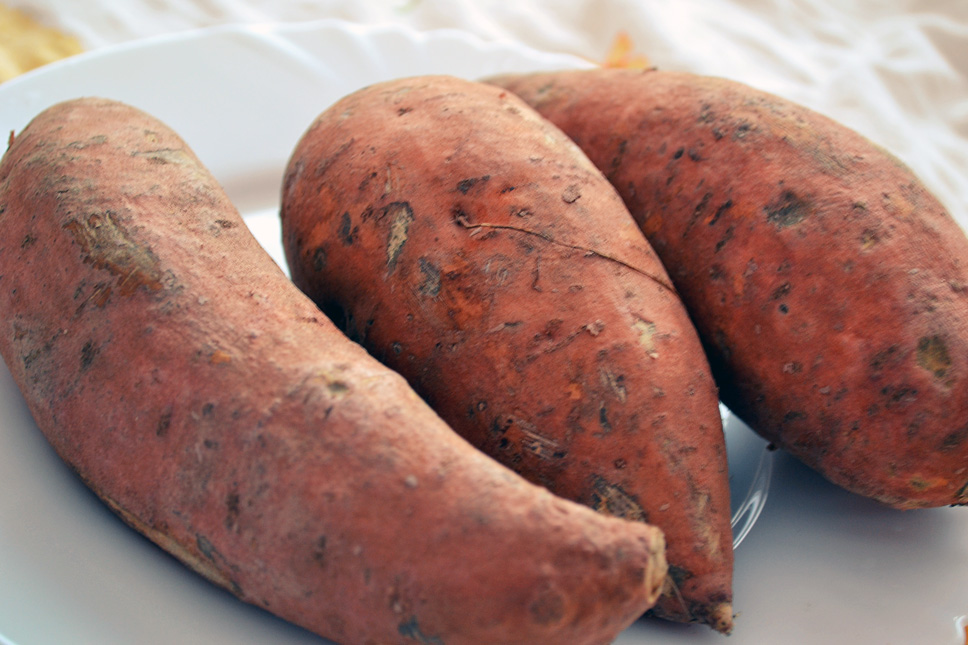 Sweet potatoes are a good source of mag­nesium, iron and potassium. Тhey are high in beta carotene. Their natural sugars are slowly released into the bloodstream.

 Сладките картофи са добър източник на магнезий , желязо и калий. Те имат високо съдържание на бета-керотин. Техните естествени захари се усвояват бавно в кръвния поток.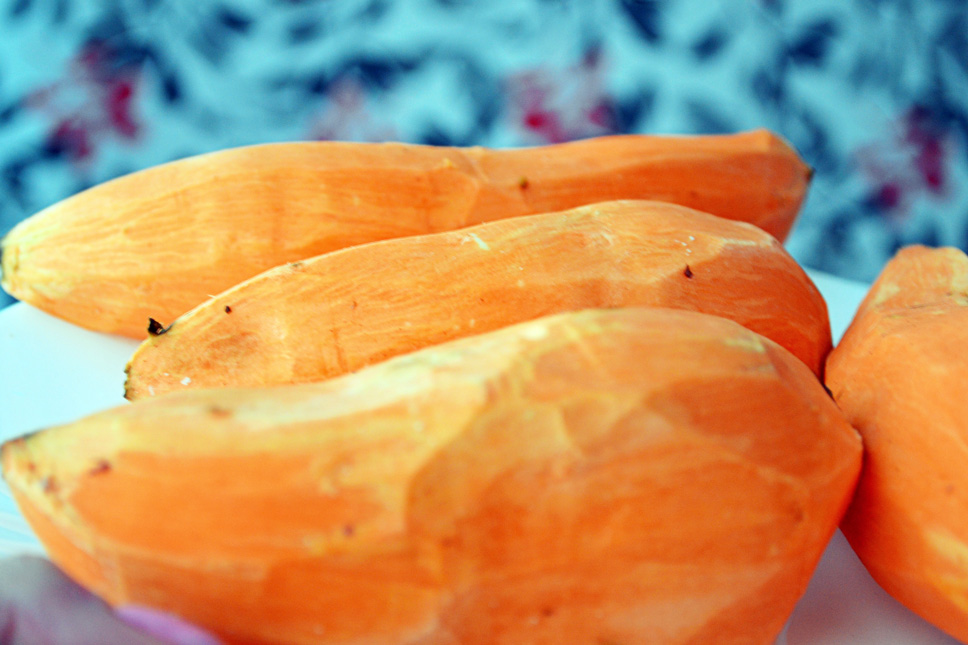 My simple recipe for sweet potatoes:
– 4 sweet potatoes
– olive oil
– mixed paper
– salt
Peel them. Cut into your desired shape and bake until ready.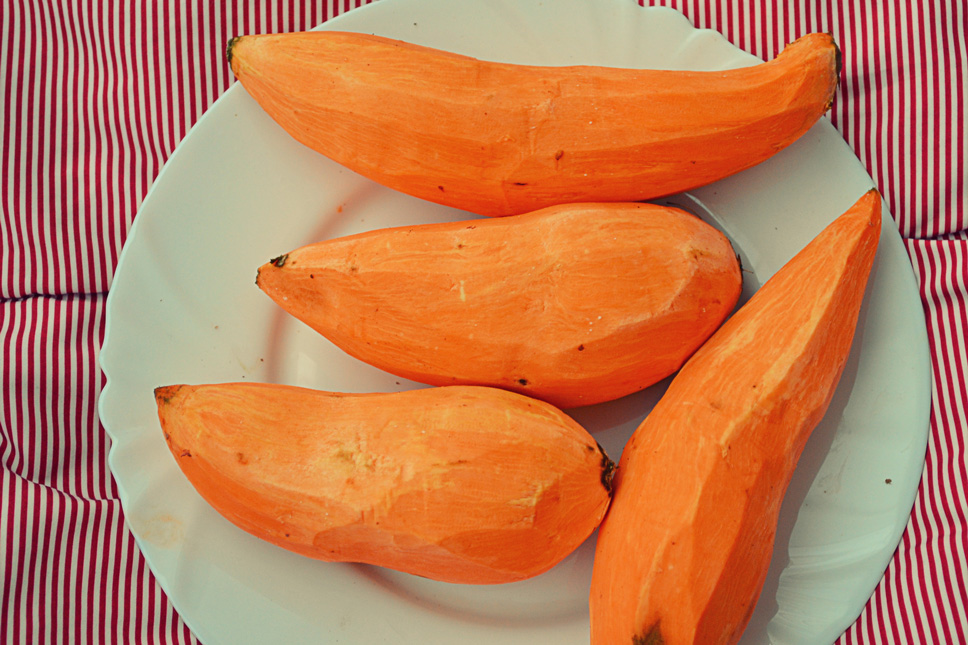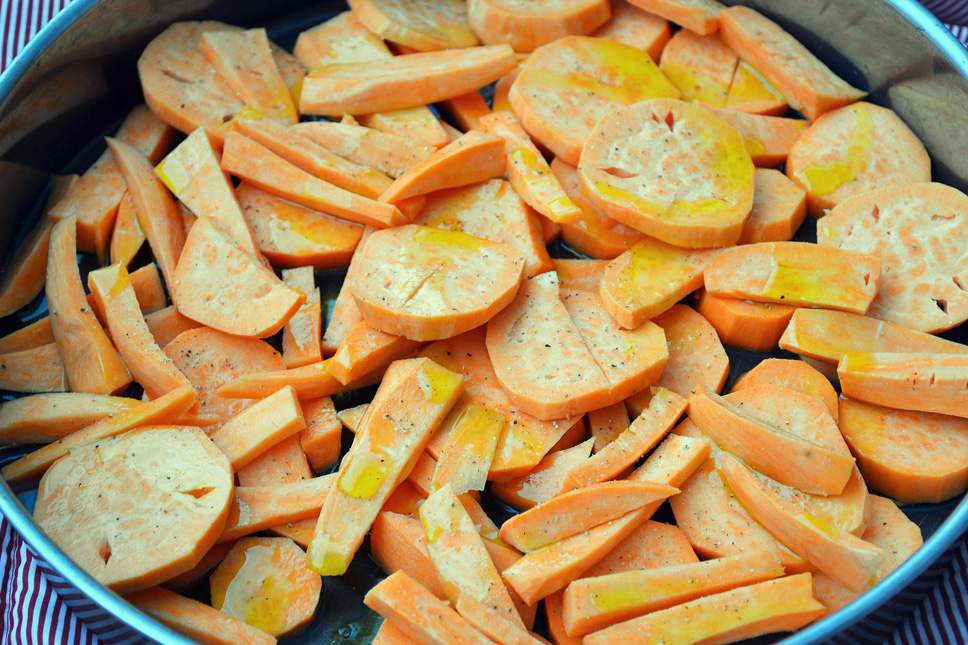 Моята лесна рецепта за сладки картофи.
– 4 сладки картофа
– зехтин
– смесен пипер
– сол
Обелете ги. Режете в желаната от вас форма и печете до готовност.