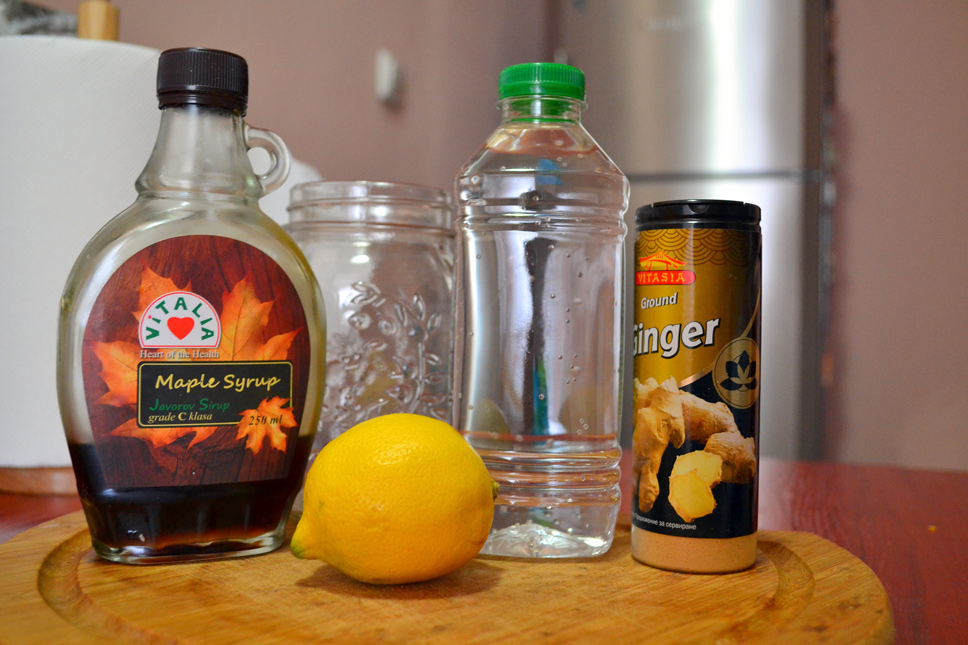 Hello, I'm glad you were interested in the idea of writing about healthy lifestyle and diets. Today I will present you a very popular diet or detox with lemon juice and maple syrup. This diet is very popular and it was made by many stars, one of them is Beyonce. This detoxifying diet for me is very drastic, because it is applied about 10 days during which only drink this juice. The good news is that there are many varieties, but to lose weight and to be fully effective should only drink this juice. I personally do not recommend it. Fasting is just folly, I dare to say so. This is not the way to lose weights or to keep in shape.

Здравейте, радвам се, че проявихте интерес към идеята да пиша за здравословно хранене и диети. Днес ще ви представя една много известна диета или детокс с лимов сок и кленов сироп. Тази диета беше популяризирана от много звезди, като една от тях е Бионсе. Диетата, лично за мен е много драстична, защото се прилага около 10 дни, през които се пие само този сок. Хубавото е, че има доста разновидности, но за да свалите килограми, подчертавам да е напълно ефективна трябва да се пие само този сок, но аз лично не го препоръчвам. Гладуването е просто голяма глупост, смея да го кажа така. Това не е начина да се отслабва или да се поддържа форма.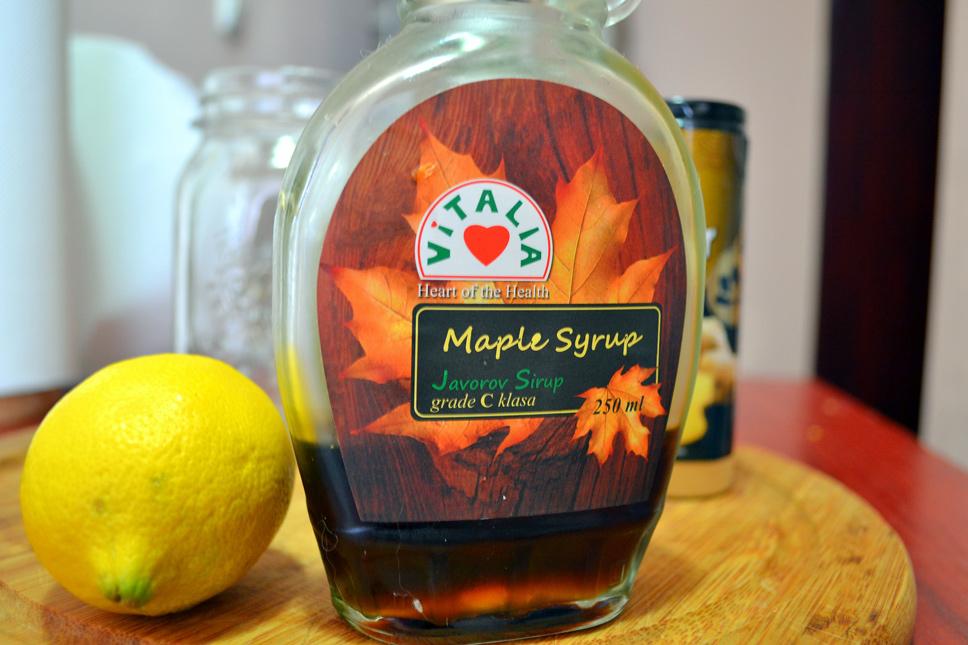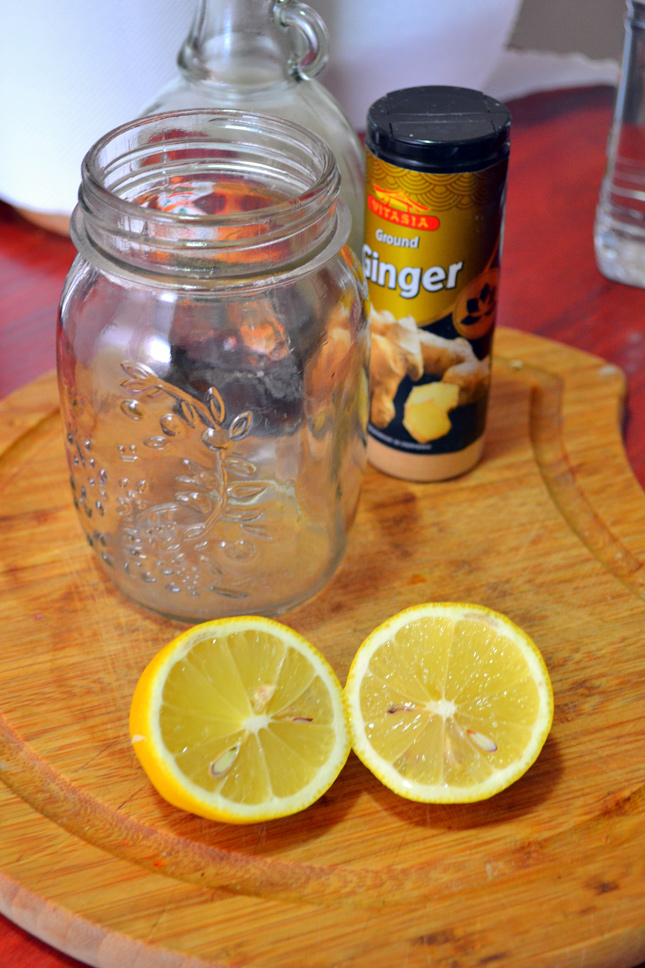 There are several options as I mentioned, one is accepting only lemon drink for 10 days, after which it gradually supply, which is of light food and accompanied with fresh juices.
Secondly, what is not so drastically stopping of the food and what I recommend is to drink the beverage as a meal off and replace it. For example, I do lunch, the best meal you can replace is the dinner. You can replace lunch or dinner with this lemonade with maple syrup. And you can also take it to breakfast in combination with a fresh juice, as fresh grapefruit. During the diet can eat fish, lean meat, fruits and vegetables, raw nuts. The diet was performed up to 14 days, after which you must stop it for a month.

Има няколко варианта както споменах, единият е приемане само на лимонената напитка в продължение на 10 дни, след което става постепенното захранване, което е от леки храни и придружено със пресни сокове.
На второ място, което е не толкова драстично спиране на храната и което аз препоръчвам е да се пие напитката, като изключвате едно ядене и го замествате с нея. Така например аз го правя на обяд, най-хубаво е да е вечер, но при мен не се получава, защото вечер обичам да похапвам. Може да заместите обяда или вечерята с тази лимонада с кленов сироп. Като също така може да приемате кленов сироп на закуска в комбинация с някакъв фреш, например фреш от грейпфрут. По време на диетата може да се хапва риба, нетлъсто месо, плодове и зеленчуци, сурови ядки. Диетата се провежда максимум 14 дни, по 2 до 4 литра на ден, след което се прекъсва за месец.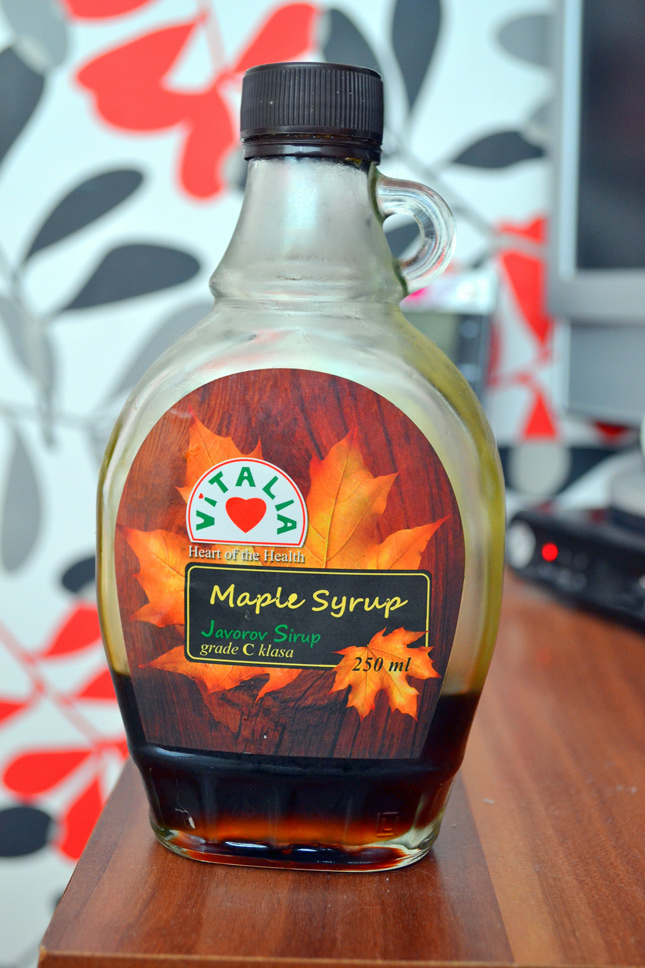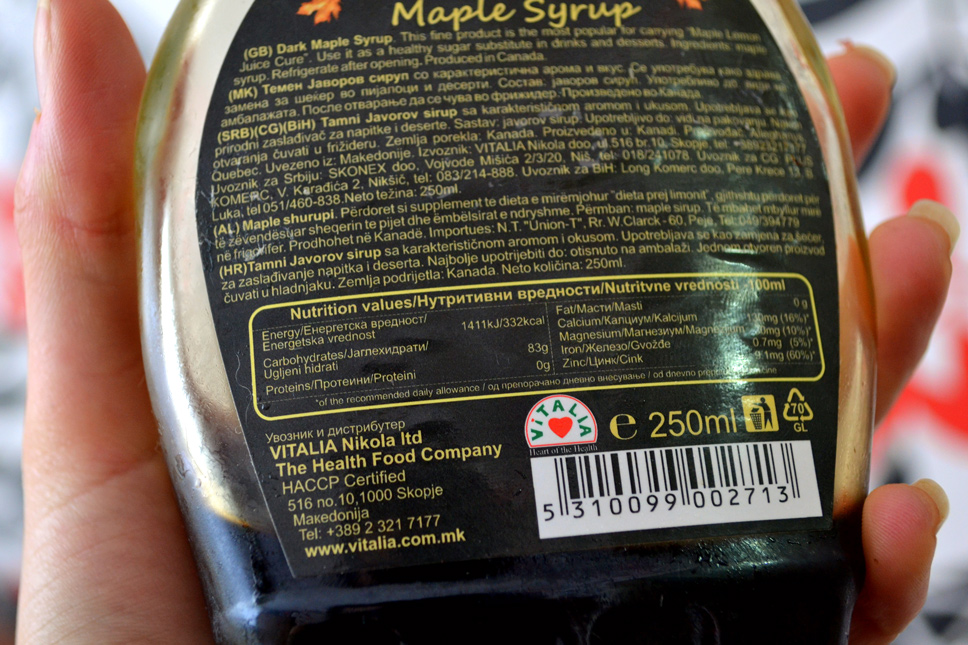 I'll tell you a little about maple syrup.
The original Canadian maple syrup contains a minimum of 66% sugars. As you know the maple tree is a symbol of venue in Canada and there is produced the best one. It have a categorization of several types of maple syrup, but we are more familiar with Class A and Class C. The difference is in the taste, sugar content and color. Class A is kept bright and class C respectively darker and sweeter.
The original Canadian maple syrup consists essentially of sucrose and water, organic acids.
It is a natural food product, boiled concentrated pure maple resin.
Contains potassium, calcium, magnesium and manganese.
My syrup in this case is Class C, but I'm used class A too. I didn't see a difference. I hope on the picture you can see the ingredients well.

Ще ви разкажа и малко за кленовия сироп.
Оригиналният канадски кленов сироп съдържа минимум 66 % захари. Както знаете кленовото дърво е символ на Канада и сътветно там се произвежда най-добрият такъв. Има няколко вида категоризация на кленовия сироп, но ние сме запознати повече с Клас А и клас C. Като разликата е във вкуса, захарността и цвета. Клас А се води светъл, а клас C съответно по-тъмен и по-сладък.
Оригиналният канадски кленов сироп се състои главно от захароза и вода, органични киселини.
Той е естествен хранителен продукт, обработен чрез загряване на концентрирана чиста кленова смола.
Съдържа калий, калций, магнезий и манган.
Моят сироп в случая е Клас C, но аз съм използвала и клас А. Няма кой знае каква разлика лично за мен. Надявам се на снимката да се виждат добре съставките.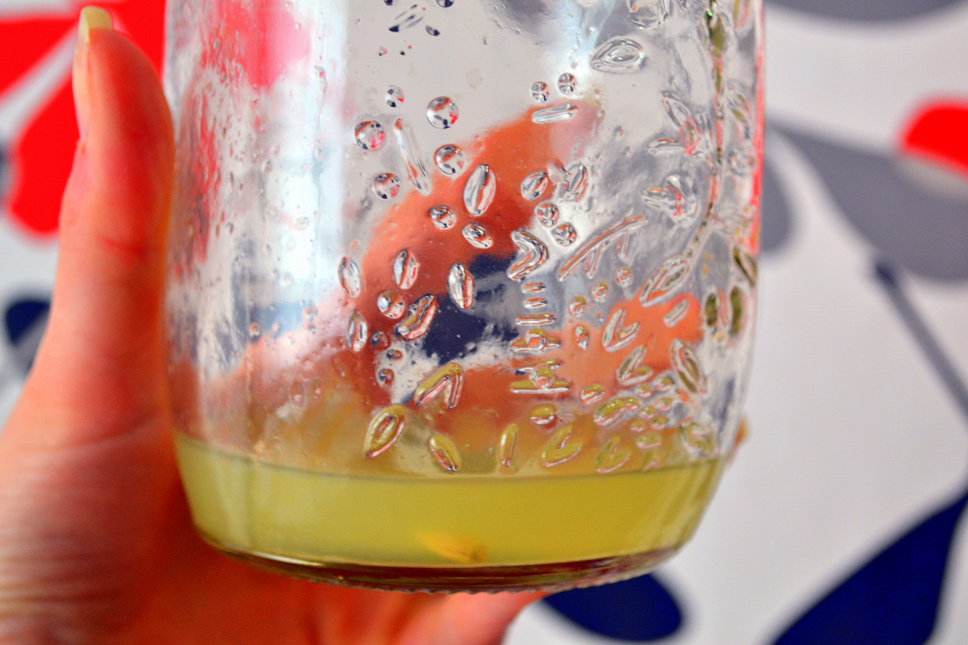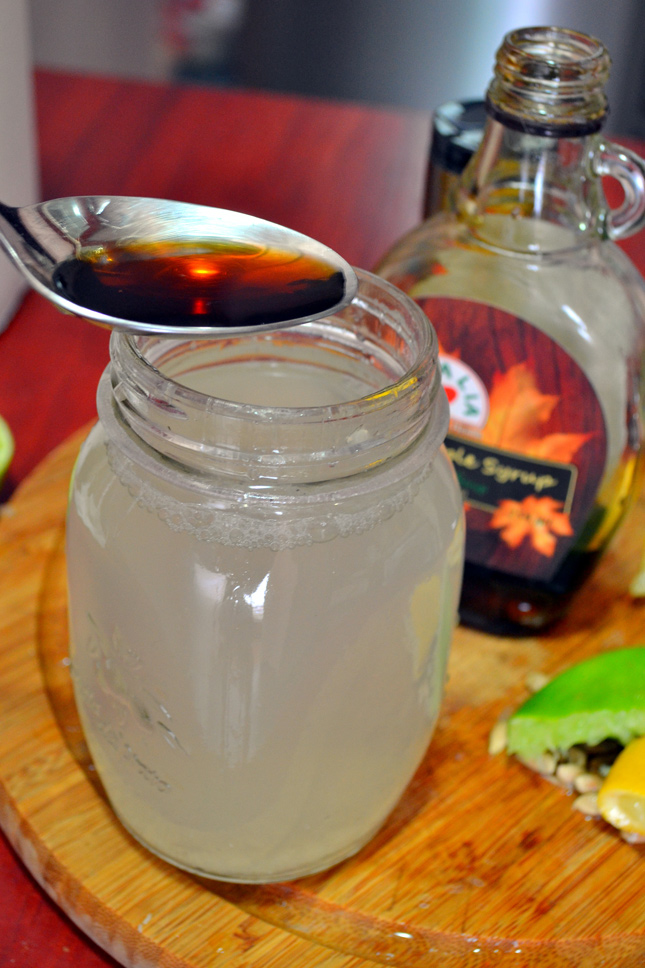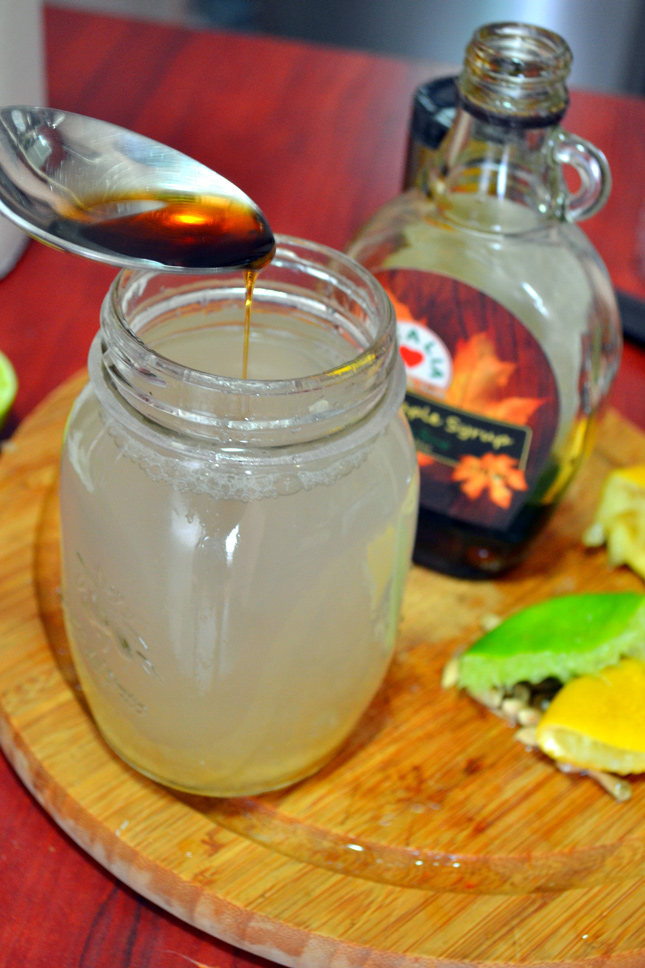 And last but not least this is the recipe:
– 2 tablespoons freshly squeezed lemon juice
– 2 tablespoons maple syrup
– 1 pinch (1/4 spoon) ginger powder or cayenne pepper (chili) to improve metabolism and circulation
– 300 ml. hot or cold water
All components are broken down to form a homogeneous mixture.

И не на последно място това е рецептата:
– 2 супени лъжици прясно изцеден лимонов сок
– 2 супени лъжици кленов сироп
– 1 щипка (1/4 лъжица) джинджифил на прах или лют червен пипер (чили) за подобряване на метаболизма и циркулацията
– 300 мл. топла или студена вода
Всички съставки се разбиват до получаване на хомогенна смес.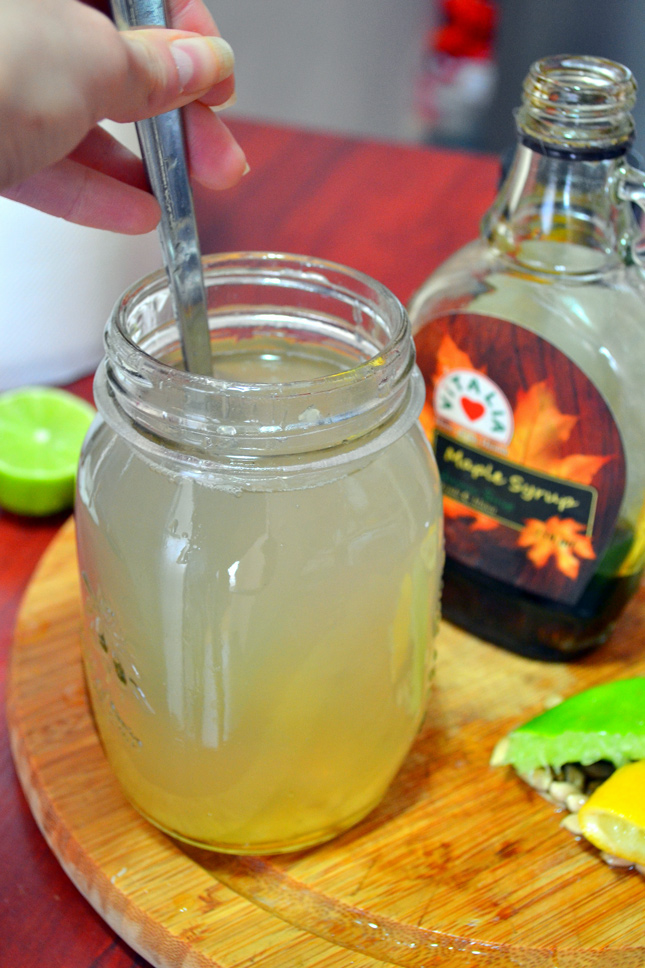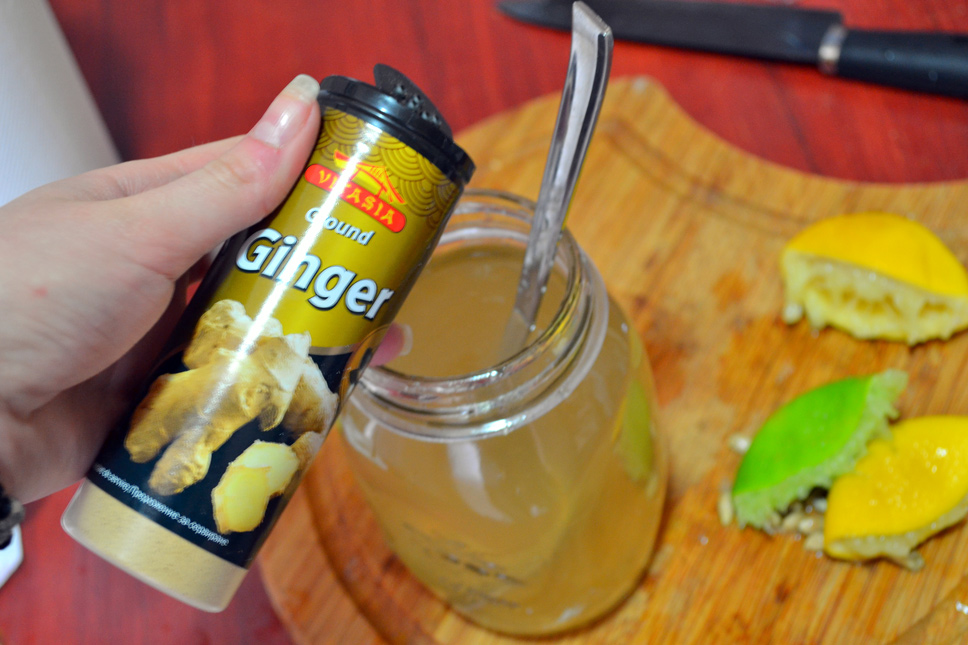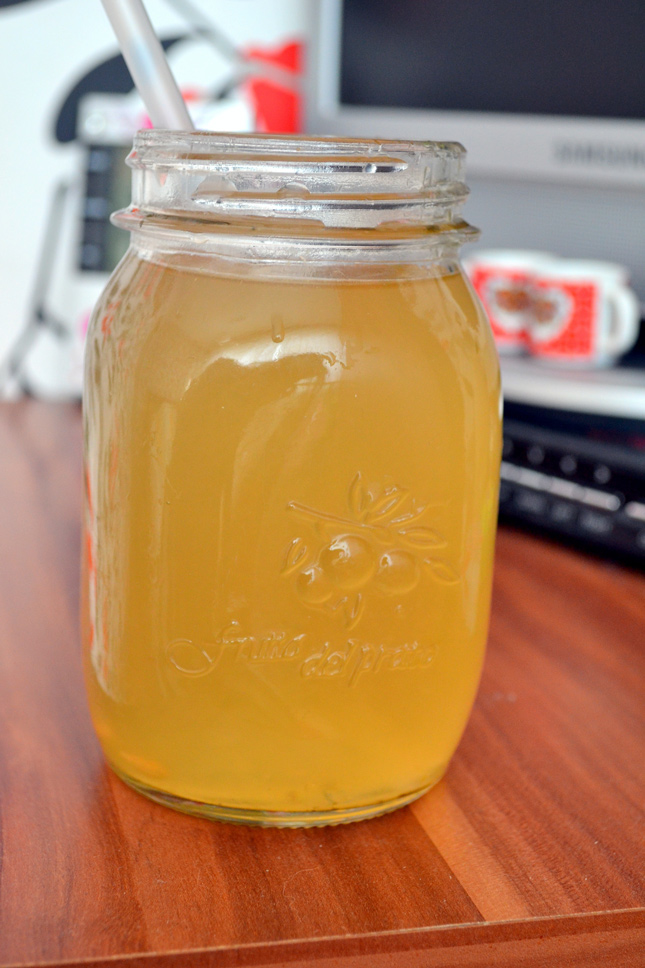 Enjoy your drink, if you have any questions or something I missed will be happy to leave me a comment 🙂

Наслаждавайте се на напитката си, ако имате някакви въпроси или нещо съм пропуснала ще се радвам да ми оставите коментар 🙂