Здравейте, приятели, истинската красота започва отвътре. Днес ще ви запозная с един нов продукт на Amway. Брандът комбинира основните си компетенции по отношение хранене и продукти за красота, за да създаде комплекса за красота Truvivity by Nutrilite. Една иновативна грижа за кожата, която започва отвътре навън. Красотата не е само това, което виждамe. Здравото тяло е предпоставка за красива кожа, коса, нокти. TRUVIVITY BY NUTRILITE™ е нова линия продукти на Amway и представлява комплекс за красота, който се състои от хранителна добавка и разтворима напитка. Те са създадени, за да подпомогнат здравето на кожата с микс от богати на хранителни вещества съставки. Хранителната добавка съдържа витамините A, C и цинк, които заедно се грижат за поддържането на баланса на нормалната кожа.

 Hello, guys, true beauty starts from inside. Today I introduce you a new product by Amway. The brand combines its competencies in nutrition and beauty products to create the beauty complex  Truvivity by Nutrilite. An innovative skincare that starts from the inside out. Beauty is not only what we see. A healthy body is a prerequisite for beautiful skin, hair and nails. TRUVIVITY BY NUTRILITE ™ is a new product line of Amway and a complex for beauty, which is composed of soluble dietary supplement and beverage. They are designed to help for a healthy skin with a mix of nutrient-rich ingredients. The dietary supplement contains vitamins A, C and zinc, which together take care of maintaining the balance of a normal skin.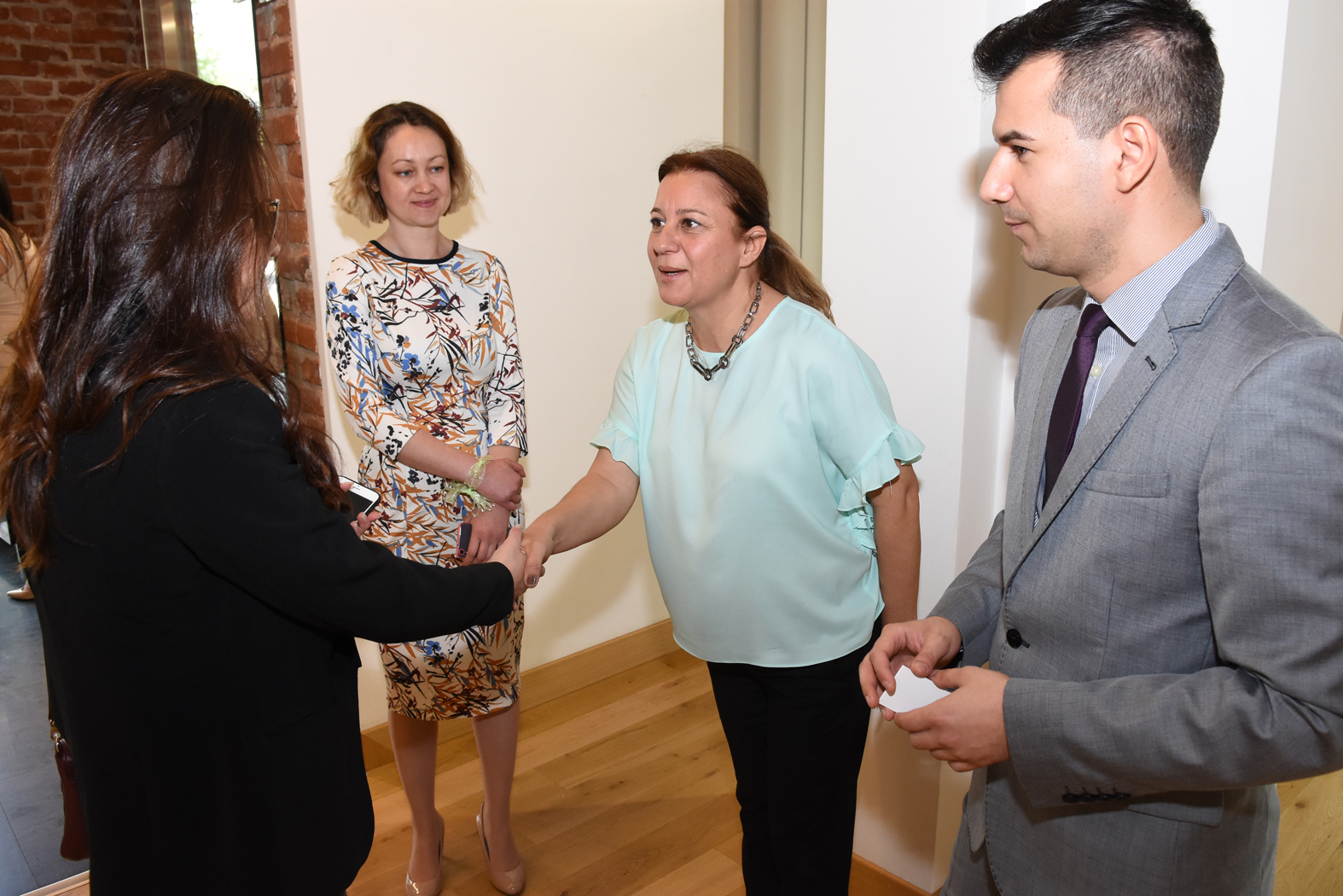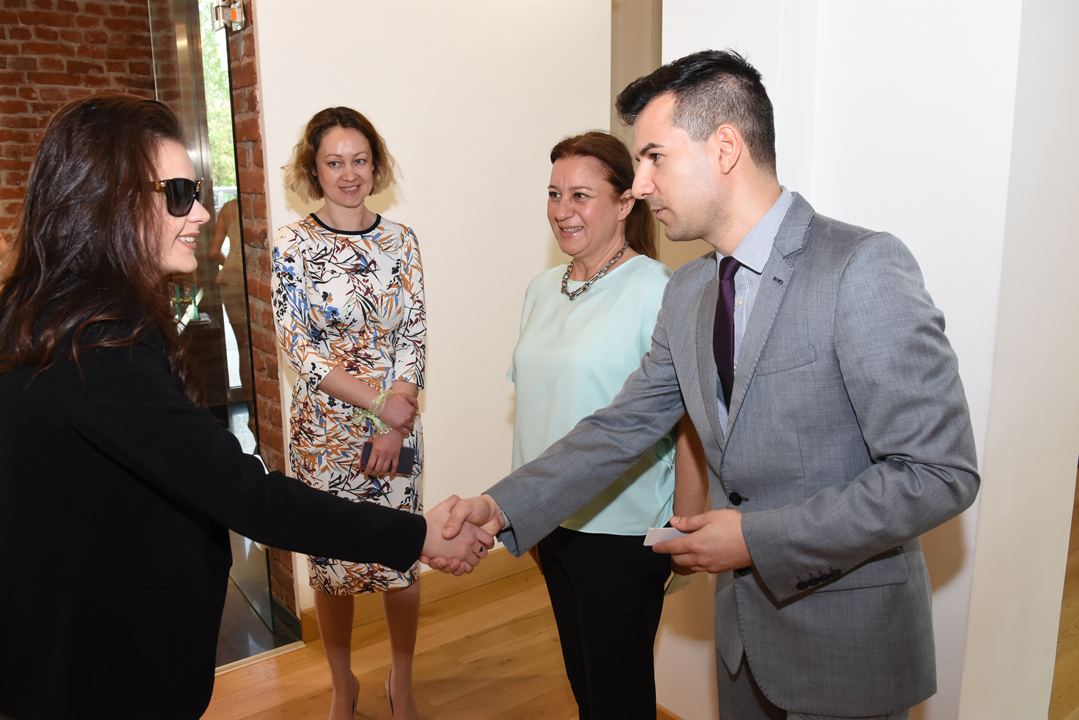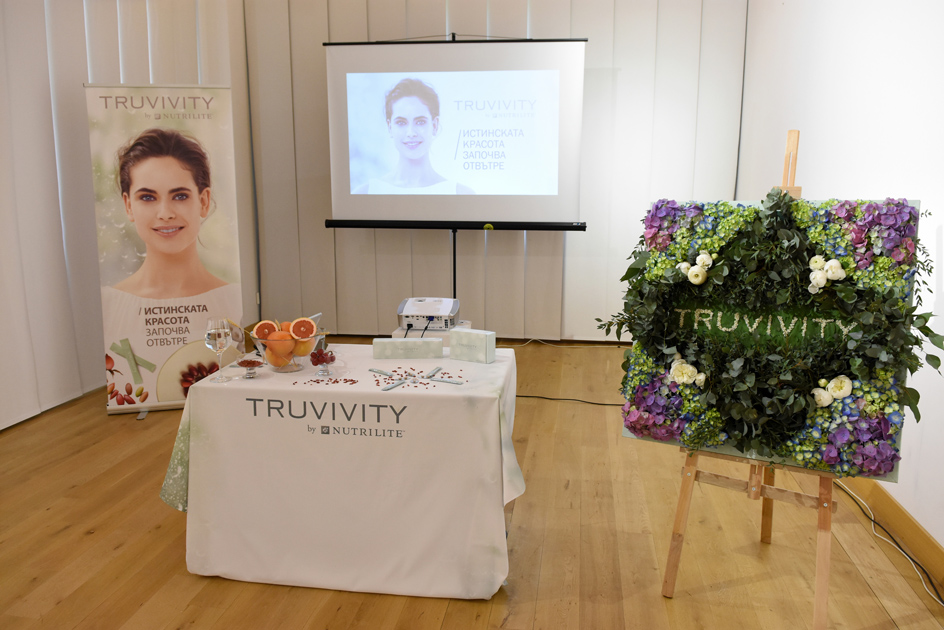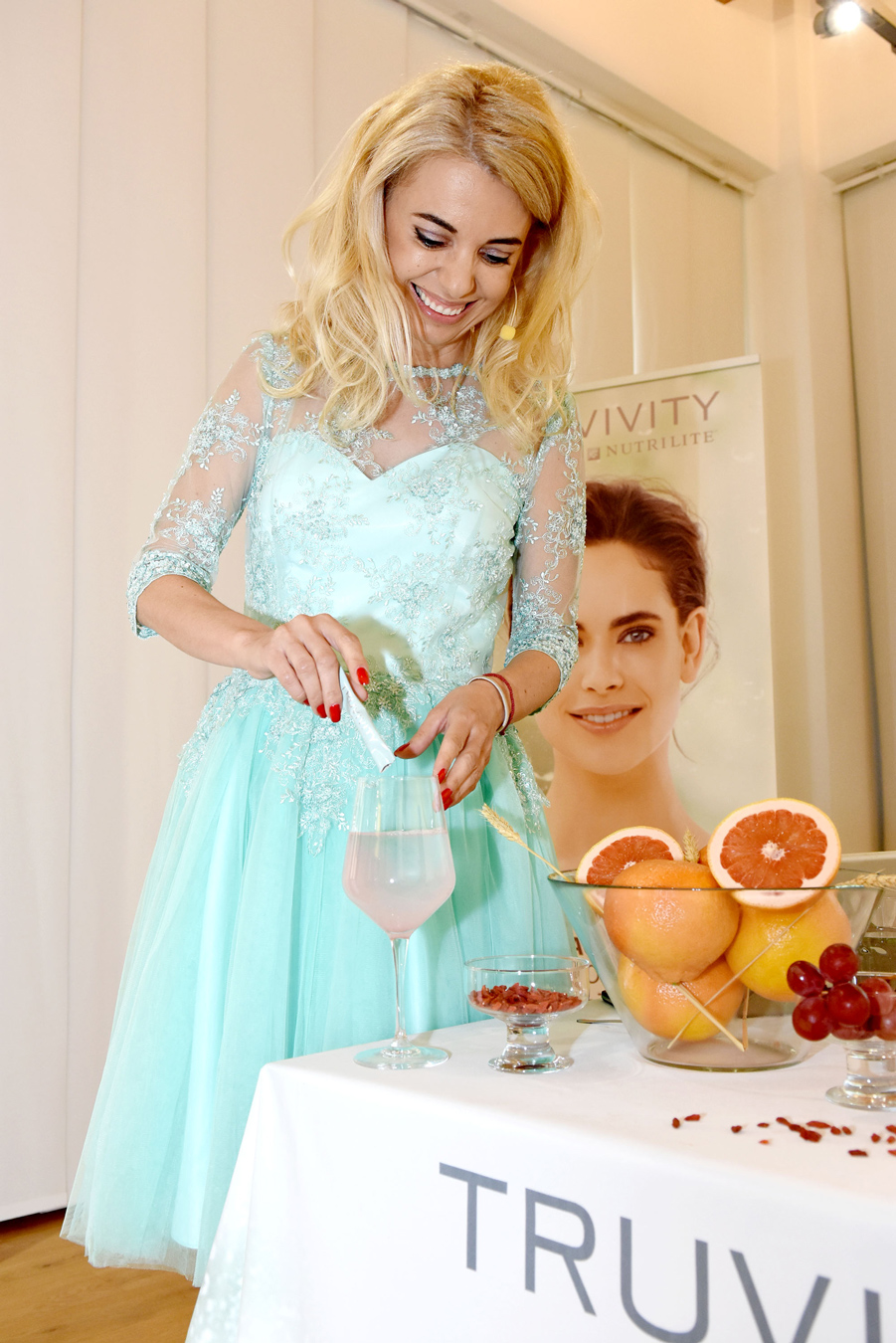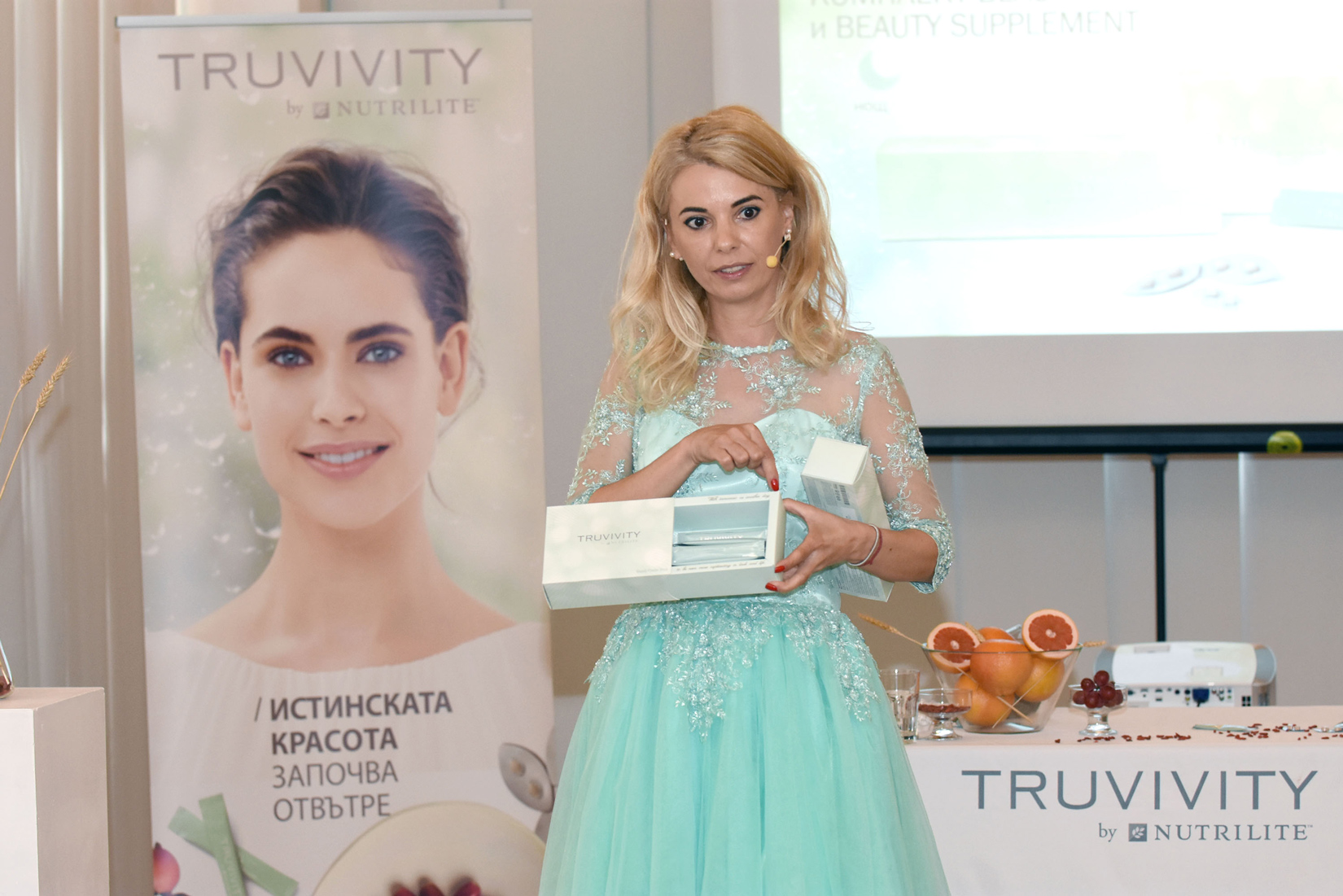 Докато подобни продукти предлагат бързи и видими резултати на слоевете на кожата, които намаляват малките линии и бръчки, TRUVIVITY BY NUTRILITE™ започва отвътре. Комплексът за красота е подходящ, както за жени, така и за мъже и прекрасно допълва ежедневната грижа и повлиява красотата на кожата, като съдържа два нови комплекса:
PhytoInfuse™ Complex съдържа три растителни екстракта: шипка, годжи бери и гроздови семки. Те помагат да предпазите клетките на тялото си от свободните радикали. А PhytoCeramide Complex съдържа естествени серамиди от безглутенови видове пшеница.

 While similar products offer quick and visible results of the layers of the skin, reducing small lines and wrinkles, TRUVIVITY BY NUTRILITE ™ starts from inside. The beauty complex is suitable for both women and men and beautifully complement the daily care and beauty affect the skin, it contains two new complexes:
PhytoInfuse ™ Complex contains three plant extract –  rose hips, goji berries and grape seed. They help protect body cells from free radicals. A PhytoCeramide Complex contains natural ceramides from gluten-free wheat.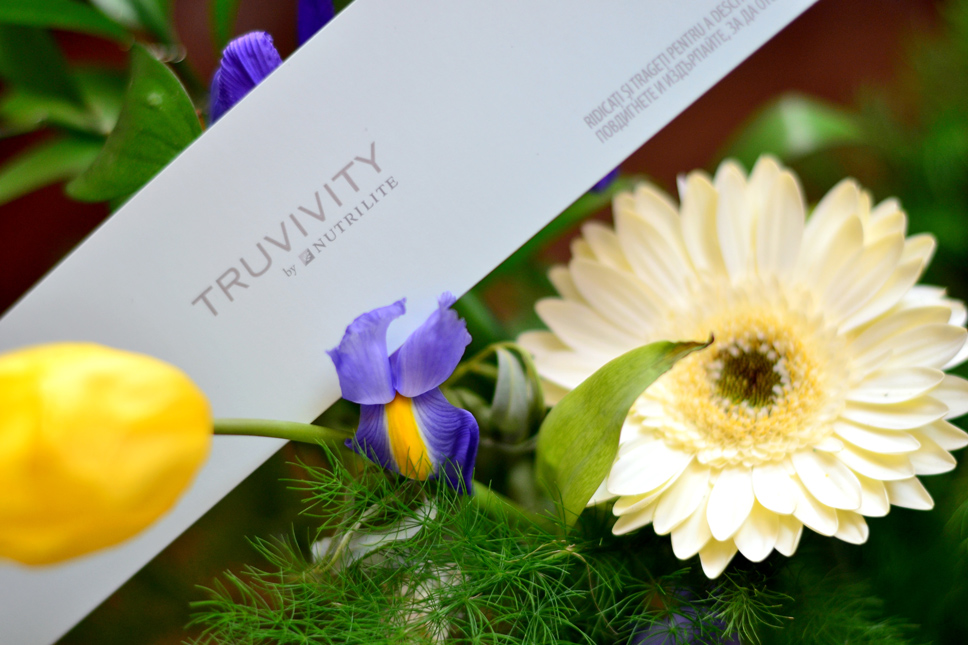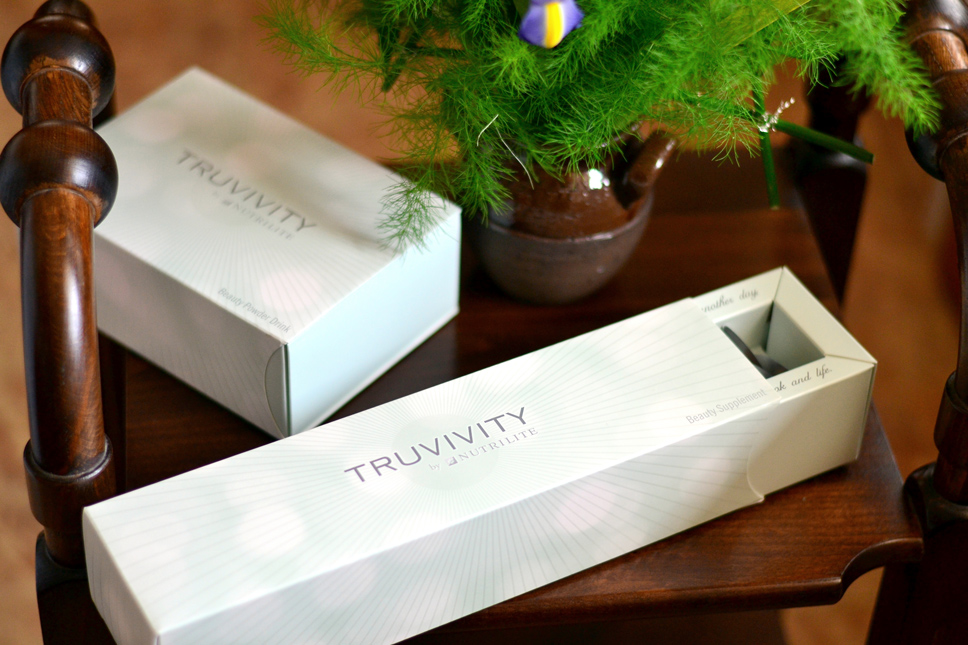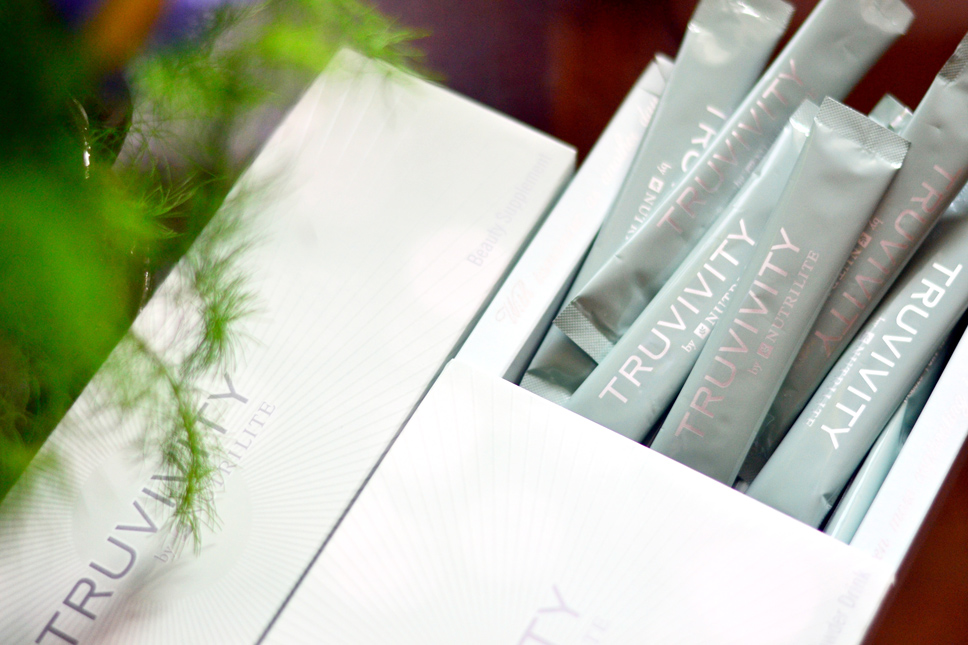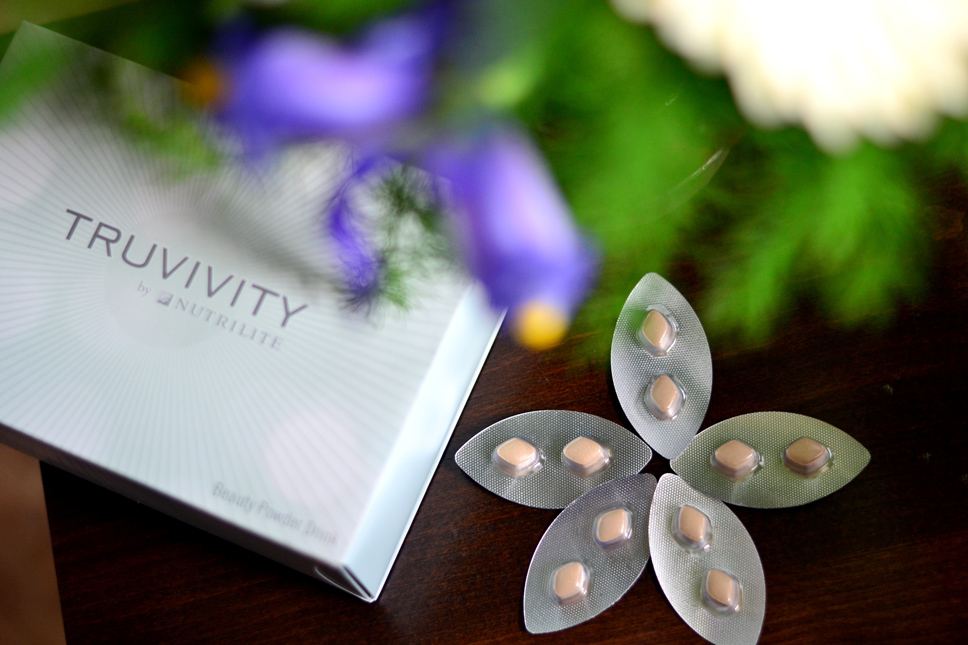 Продуктите са изключително лесни за приемане. Разтворимата напитка може да се приема през целия ден, аз предпочитам сутрин. Вечер преди лягане може да пиете и разкрасяващите таблетки. От бранда ни съветват да изпробваме продукта за един месец, за да видим как ще се чувстваме и как ще ни се отрази на организма. Аз започвам едномесечен тест и ще споделя с вас наблюденията си, а вие може да поръчате вашият комплект онлайн тук: Truvivity by Nutrilite.

 The products are very easy to use. Powder drink can be taken throughout the day, I prefer morning. Bedtime you can drink and beautifying tablets. From brand advised us to try the product for a month to see how you feel and how will affect the body. I start one month test and will share with you the results. You can order your beauty supplement bundle online here: Truvivity by Nutrilite.