Здравейте, приятели! Oт началото на година не бях много активна, но за това си имаше и причина. Вече съм на линия и съм изключително щастлива да споделя с вас, че преминах успешно един дълъг път и сега мога да нарека себе си правоспособен юрист. Сигурно повечето от вас знаят, че само с диплома по специалност "Право" от университета не може да практикуваш. Трябва да се премине през 6-месечен стаж, след което се полага изпит за юридическа правоспособност и чак тогава може да се работи в тази сфера. За мен този период мина и съм горда, че успях да постигна и това нещо.
Разбира се, днешната тема не е за мен, още повече, че е в категория бюти, но нямаше как да не споделя 🙂 Съвсем скоро в България пристига един обичан и хвален от много бюти блогъри по света бранд, с който задължително трябва да се запознаете (ако все още не сте). Това е Urban Decay. Лично аз не бях изпробвала абсолютно нищо на марката до преди няколко месеца, но пък постоянно засичам снимки на небезизвестните палитри Naked. Абсолютен must-have! Кога може да ги очаквате – от 18.02.17г. – единствено и само в магазините SEPHORA. Официалният вносител за България ще предлага козметиката само там, така че каквото и друго да видите из интернет пространството, то не се  предлага от него. Изборът си остава на ваша отговорност.

 Hello, guys! From the beginning of the year I wasn't very active here, but it had a reason. Now I'm online and I'm so happy to share with you that a finished a hard period of my life and finally I'm a lawyer. And very proud of myself 🙂
Of course, today's topic is not for me, especially cause it is on the beauty category. Soon in Bulgaria arrives one loved by many beauty bloggers worldwide brand -Urban Decay. Personally I've never tried absolutely nothing of the brand until a few months ago.. But I know that Naked palette is an absolute must-have! You can find them in every Sephora store in Bulgaria. But only there!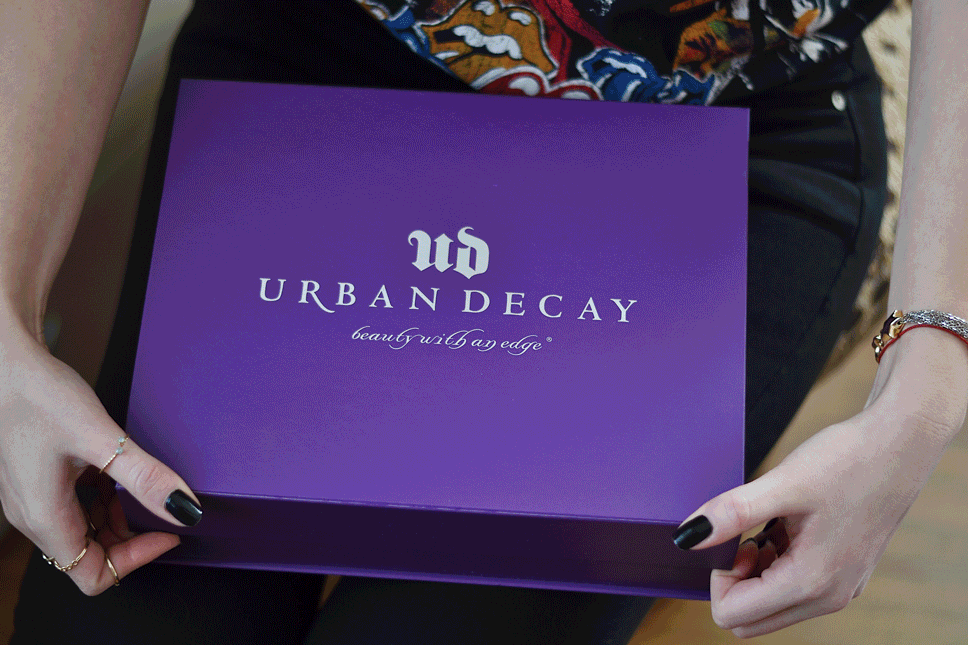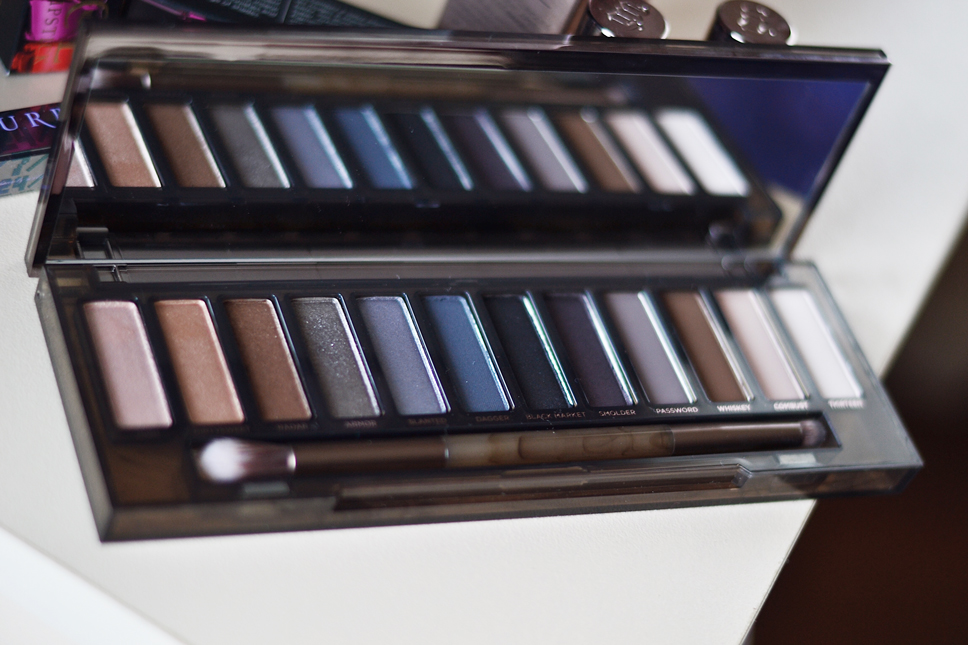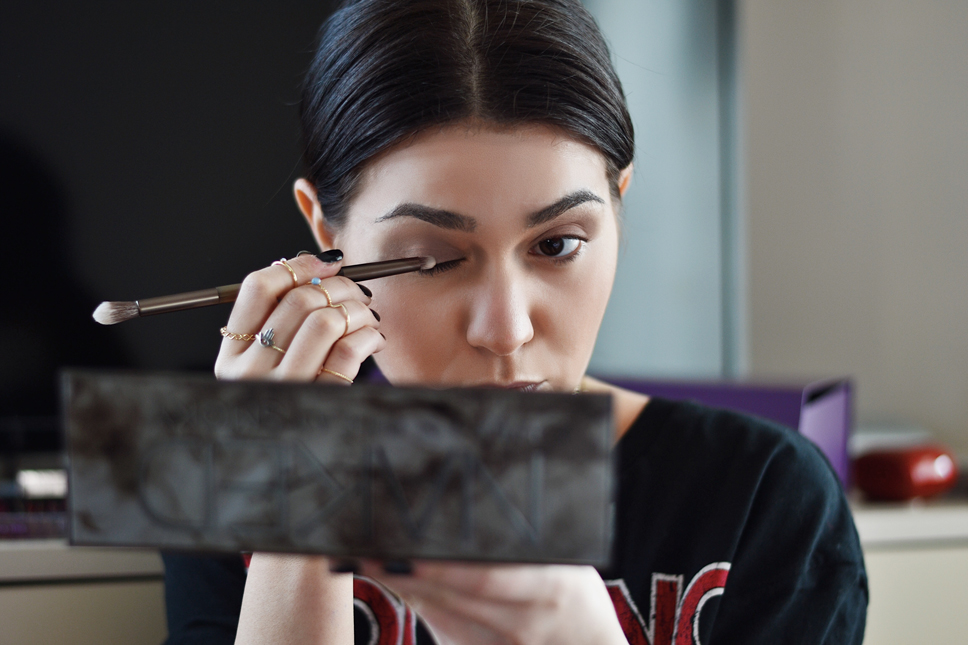 Започвам с най-желаната от мен палитра Urban Decay Naked Smoky. Харесвам и подбора на нюанси и на другите палитри, но тази ми е абсолютен фаворит. Тя съчетава цветове подходящи за всякакви поводи. Като започнем от бледите кафяви нюанси и стигнем до наситените тъмно сиви сенки, идеални за опушен вечерен грим. Разбира се, и с опция за добавяне на малко блясък. Изключително дълготраен ефект, перфектна покриваемост и наситеност на цветовете. Мислех си, че е прекалено прехвален продукт, но определено съм сгрешила…

 I will start with my favorite palette Urban Decay Naked Smoky. I like and other selections of shades, but this is the best. It combines color suitable for all occasions. Starting from pale brown shades and get to saturated dark grays, perfect for evening smoky makeup. Of course, with the option to add a little sparkle. Very long lasting, perfect coverage and color saturation. I thought it was too glorified product, but definitely I was wrong …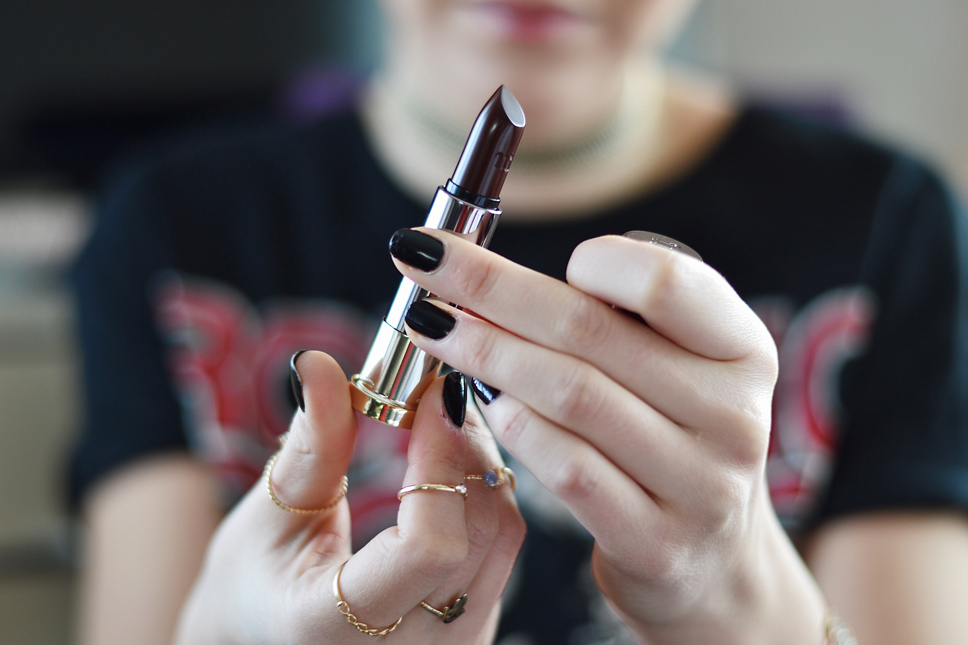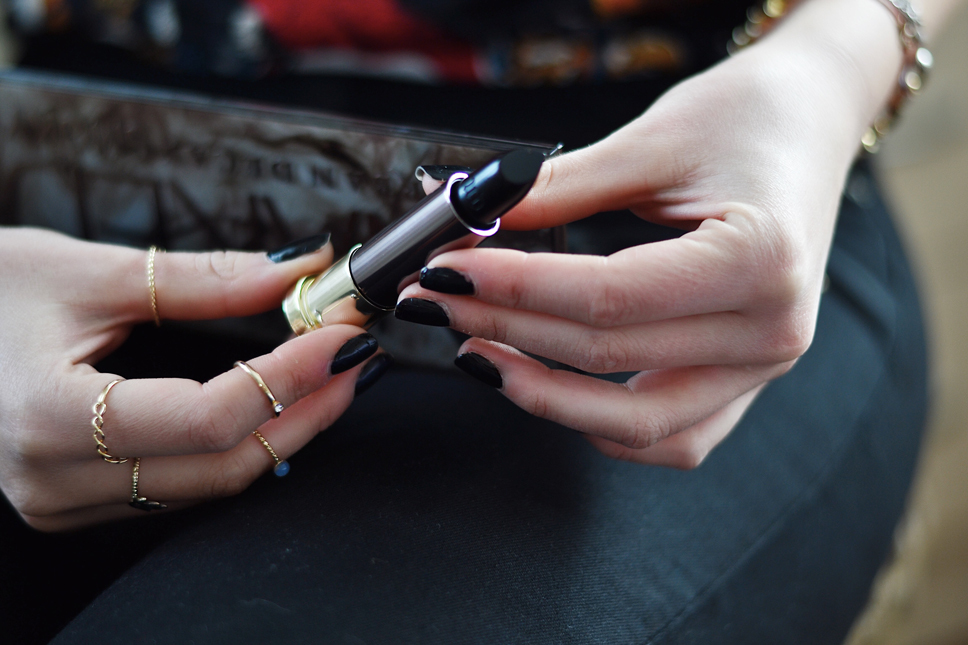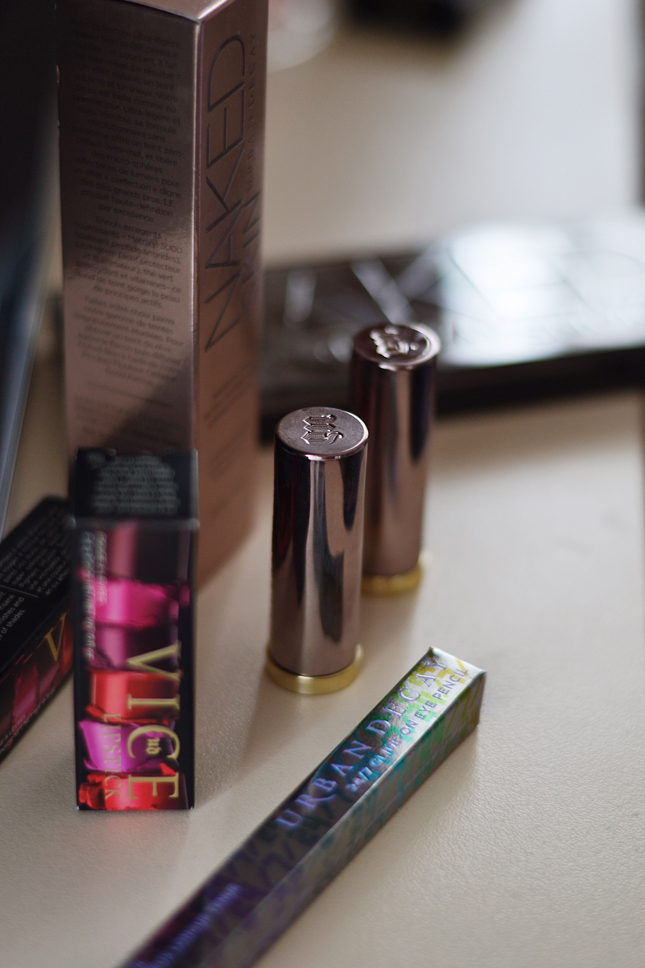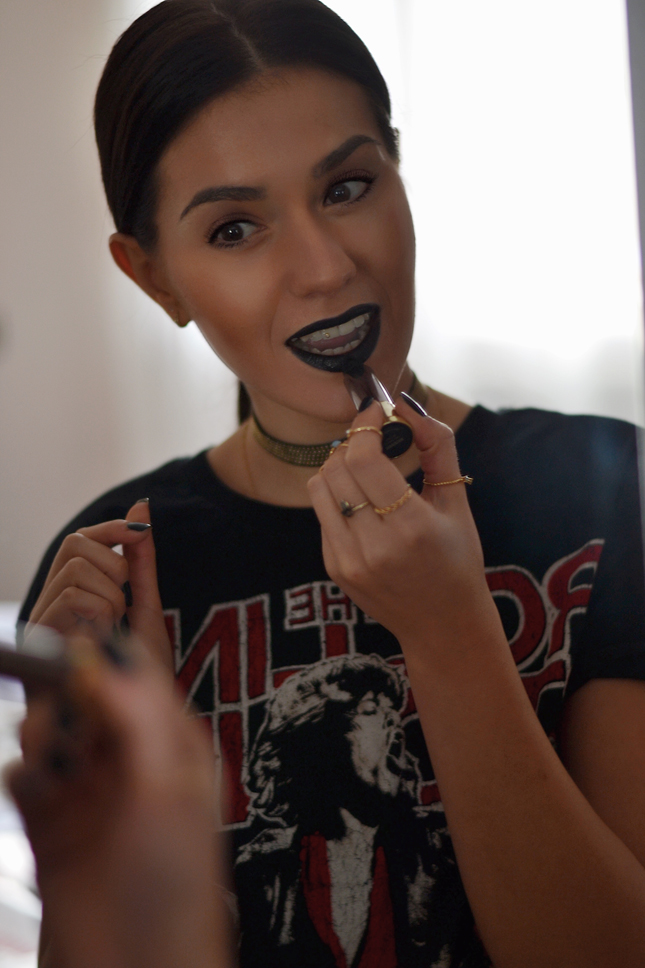 Червилата. Определено имах нужда от нещо тъмно, чувствено и с матов завършек за последните си фотосесии. Двете червила, които изпробвах на Urban Decay VICE са в цвят Perversion (черно) и Disturbed (нещо между наситено тъмно червено, с лек патладжанов оттенък и кафяв завършек). Уникална комбинация, смея да кажа! Наситени и дълготрайни червила с много интересен матов финиш. Това не са типичните матови червила –  текстурата им не засъхва и не напуква устните, а има лек блясък. Определено няма нужда от подготовка на устните, преди нанасянето им. На мен обаче ми е трудно да поставям тъмни червила без молив, така че,  ако не сте и вие много добри в това, го имайте предвид.

 Lipsticks. Definitely I needed something dark, sensual and matte for my latest photo shoots. Two lipsticks, who I tried by Urban Decay VICE are Perversion (black) and Disturbed (something between deep dark red with as light tinge eggplant and brown finish). Unique combination! Saturated and lasting lipsticks with very interesting matte finish. These are not typical matte lipsticks – texture does not dry and crack lips, looks very shiny. It is not necessary to preparation the lips, before applying them. But to me it's hard to put dark lipstick without a lip pencil, so if you're not so good in that, keep in mind.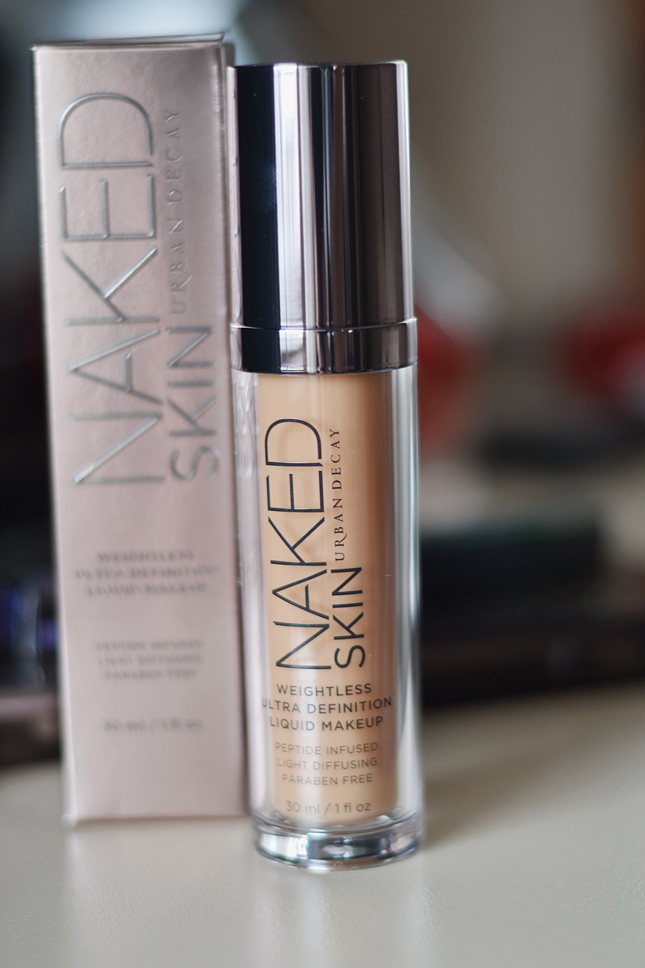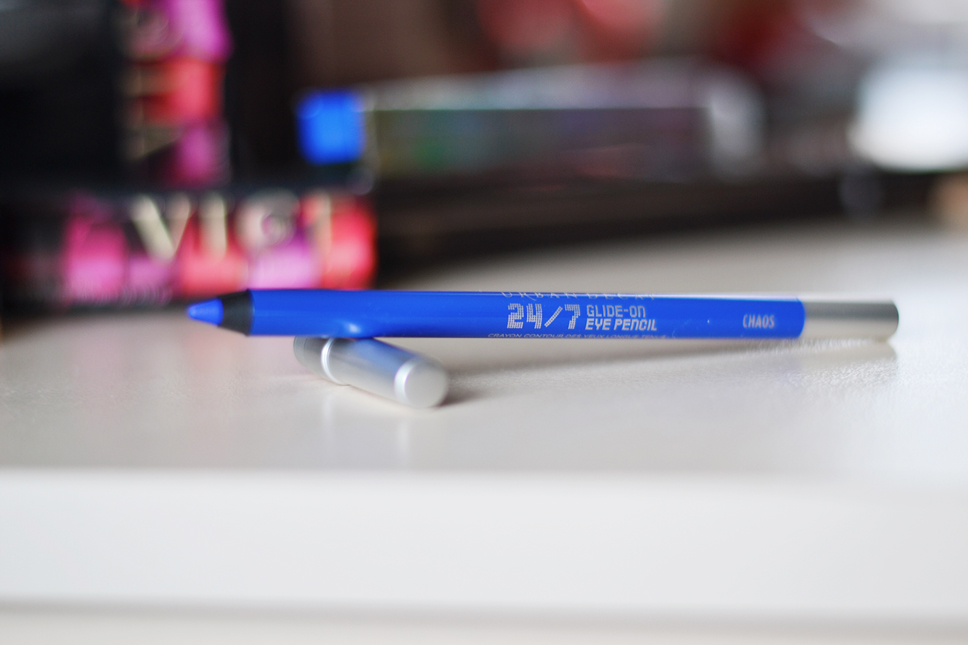 Другите два продукта, с които успях да се запозная (за момента) са фон-дьо-тенът Urban Decay Naked Skin и моливът за очи Urban Decay 24/7 glide-on eye pencil . Фон-дьо-тенът е с много лека формула и идеята му е да не се усеща на кожата. Съответно да изглежда натурално и свежо. С полу-матов завършек и една специална съставка Matrixyl 3000, която има за цел да прикрие несъвършенствата (например като мимически бръчици). Освен това, забравих да спомена още от самото начало, че всички продукти на Urban Decay са без парабени. А относно молива за очи 24/7, който имам в ярко синьо, за да бъда напълно честна – все още не съм го изпробвала, тъй като не намирам подходящ момент :)) Ще споделя мнение в някой друг пост.

 The other products that I tried (for the moment) are the foundation Urban Decay Naked Skin and the eye pencil Urban Decay 24/7 glide-on eye pencil. That foundation is with very weightless formula and ultra definition. Looking natural and fresh. With a demi-matt finish and a special ingredient Matrixyl 3000, which aims to cover imperfections (eg mimic wrinkles). Aw, I forgot to mention that all of Urban Decay's products are paraben-free. As for the eye pencil 24/7, which I have in bright blue, to be completely honest – I don't test it yet because don't have a suitable moment :)) but will share my opinion in some of my next posts.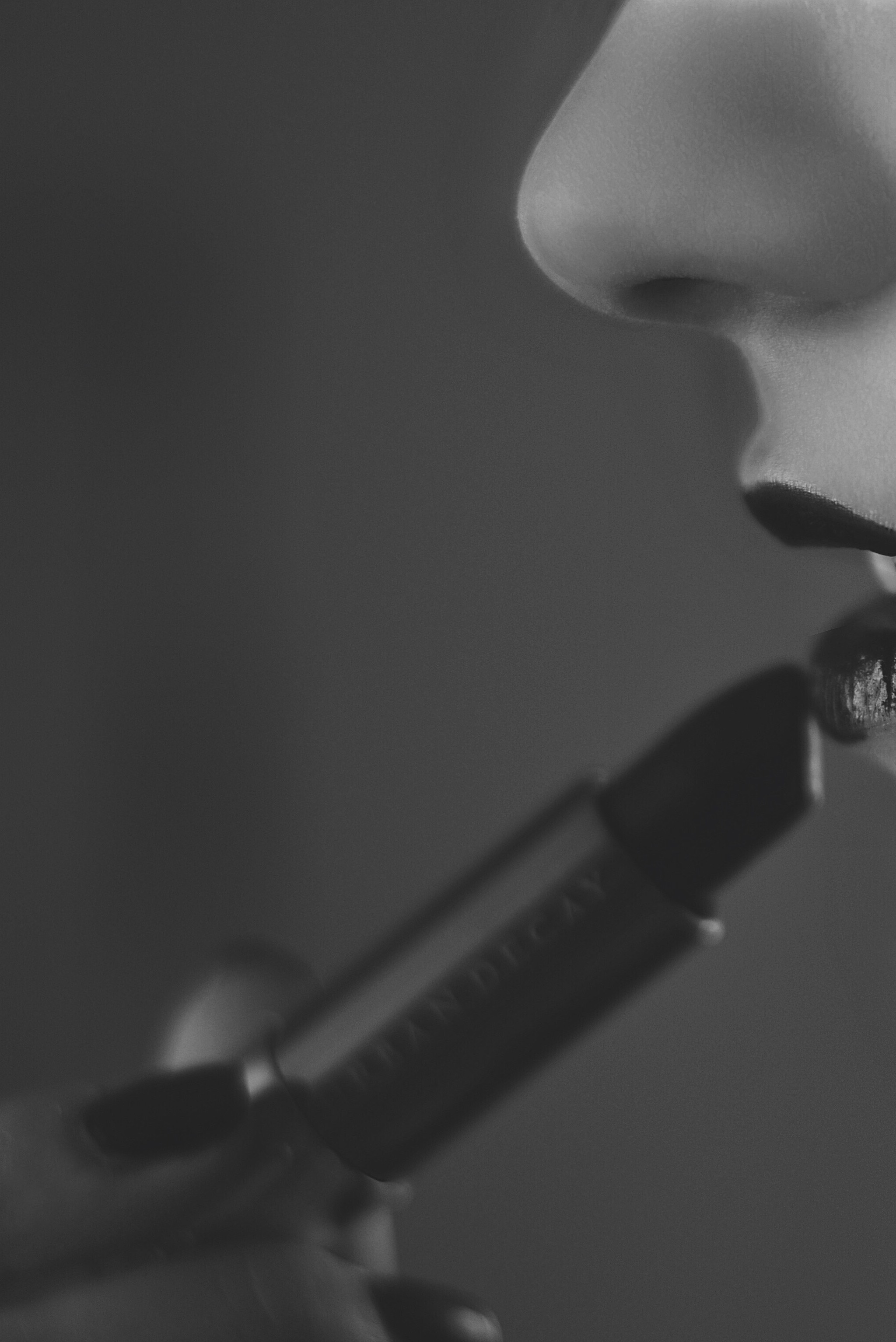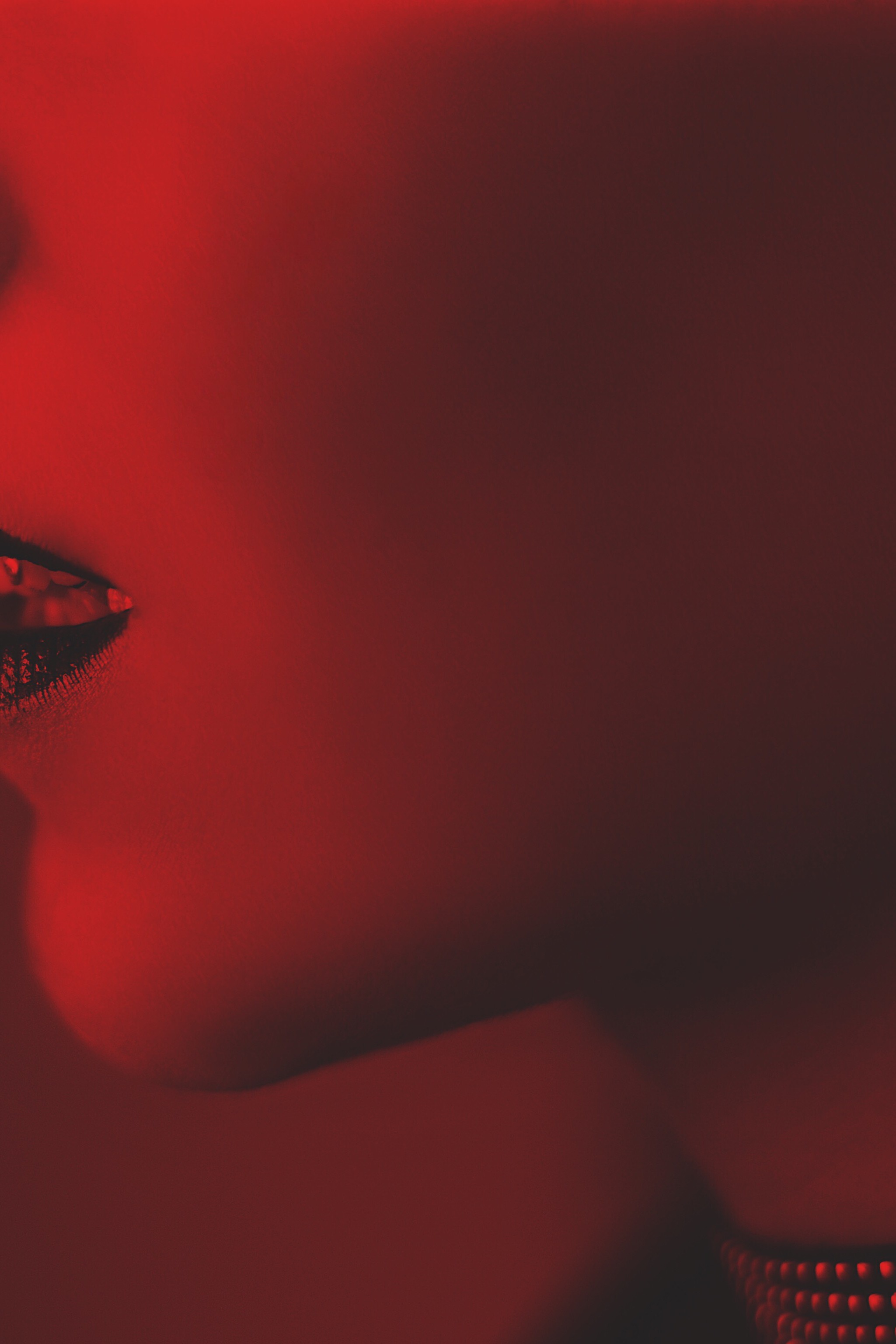 Rolling Stones tee Zara, choker Zara, rings SIX;