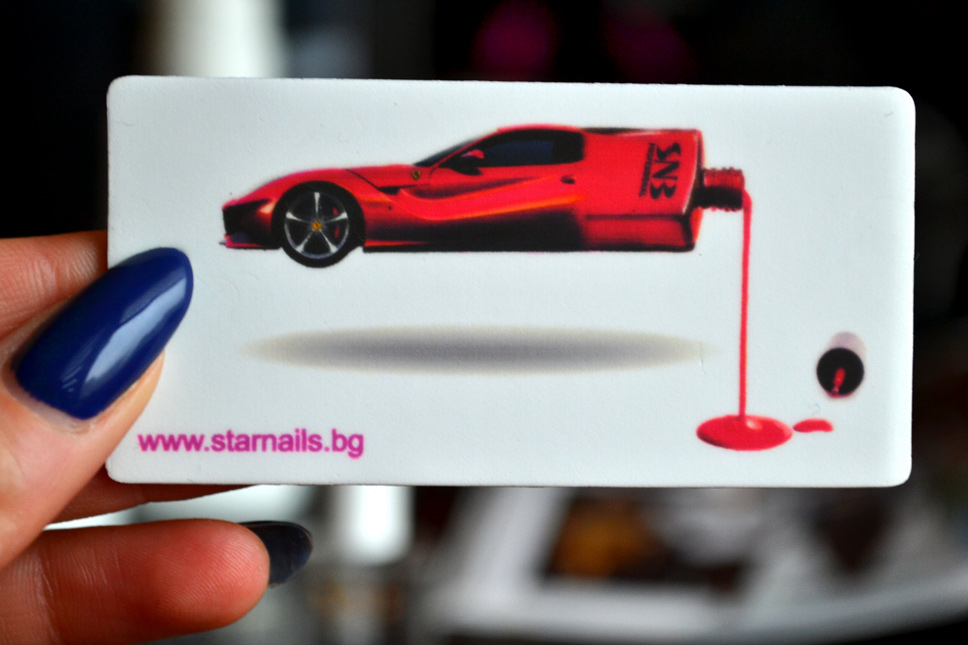 Winter,as each season have its negative effects to the skin, this season I choose of moisturizing creams. One of the expose parts this season are the face and hands. Of course each of us has different skin and therefore different preferences for face cream, while hands and body can bet something similar. For this winter I bet the cream for the hands and body of Star Nails Bulgaria, flavor of bitter almond. To me personally this scent is the best. The cream have two other flavors, and they are: citrus fruits and lily, it has two cuts as one of 30 ml., and the other of 150 ml. Which is good for those of you who would like only to test it. You can get more information on prices here: starnails.bg

Зимата, като всеки сезон има своите негативни влияния към кожата, през този сезон аз залагaм на хидратиращи кремове и лосиони. Една от най-излаганите части през този сезон са лицето и ръцете. Разбира се всяка от нас има различна кожа и затова и различни предпочитания за крем за лице, докато за ръце и тяло може да заложим на нещо сходно. За тази зима избрах крема за лице и тяло на Стар Найлс България с аромат на горчив бадем. На мен лично този аромат ми допада най-много. Лосионът се предлага в още два аромата и те са: цутрисови плодове и лилия, той има и две разфасовки, като едната е от 30 мл., а другата от 150 мл., което е добре за тези от вас, които биха искали само да го изпробват. Може да получите и повече информация за цените тук: starnails.bg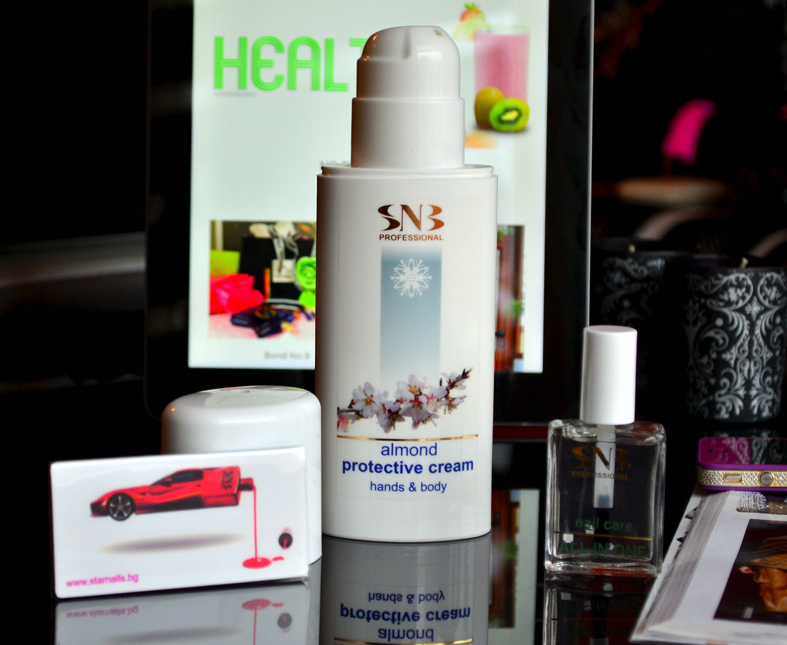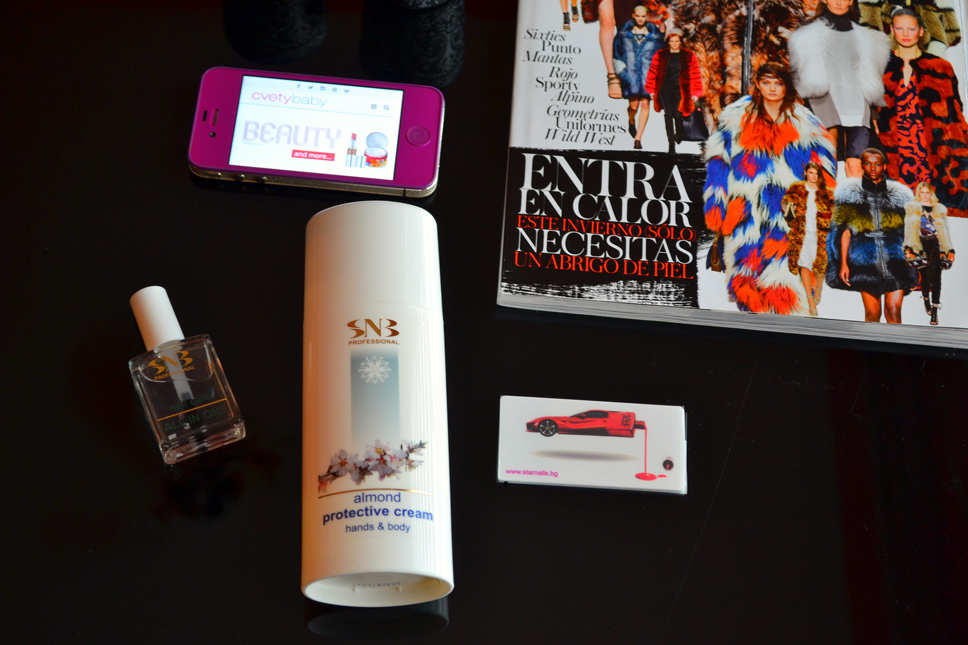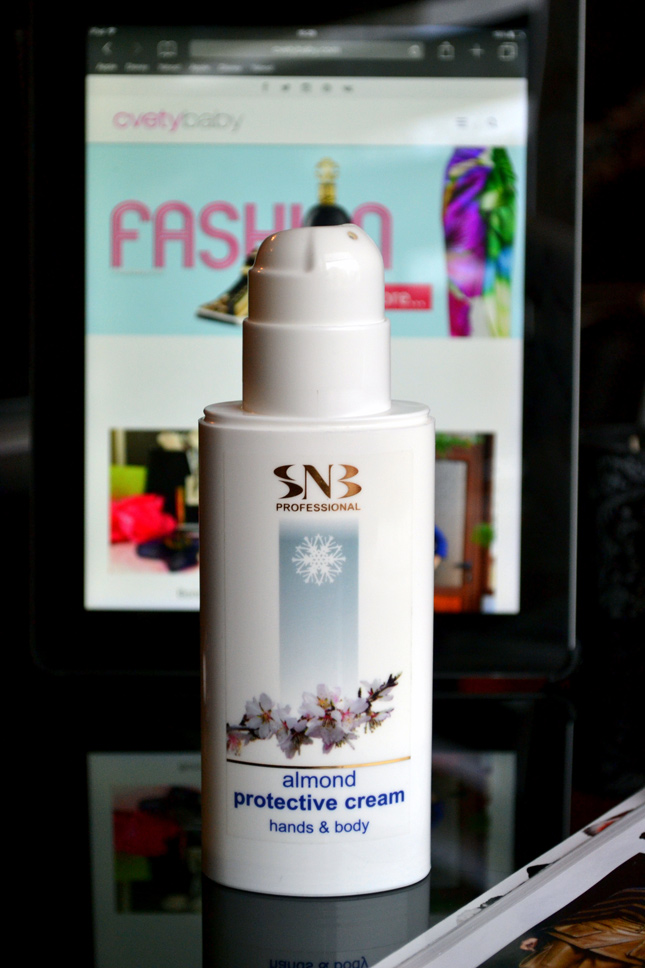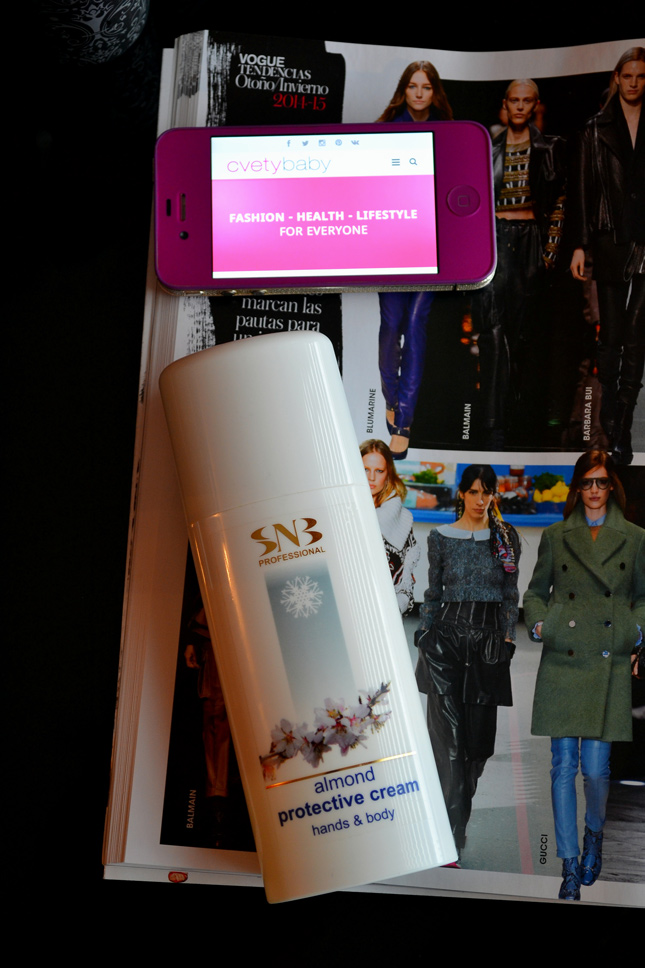 Texture of the cream is thick and white, the bottle is very convenient, as the pump does not allow too much empty and there aren't extra residues. Before I write about this product, I decided to use it for some time, to say honestly how I influenced. I use it mainly for hands at any time of the day, when I think (even sometimes overdo), my skin is extremely delicate. Unlike many other creams I've used this leaves no greasy hands, absorbs very quickly and leaves skin soft to the touch. The aroma is strong and tartness, but after a while it absorbs very nice and flavored skin.

Текстурата на крема е плътна и бяла, шишенцето е много удобно, като самата помпа не позволява да изпуска прекалено много и да има излишни остатъци. Преди да напиша за този продукт , реших да го използвам известно време, за да кажа честно как ми влияе. Използвам го предимно за ръце по всяко време на денонощието, когато се сетя (даже някой път прекалявам), кожата ми става изключително нежна. За разлика от много други кремове за ръце, които съм използвала този не прави ръцете ви мазни, попива изключително бързо и оставя кожата мека на допир. Ароматът му е трапчив и силен, но след известно време попива много приятно и ароматизира кожата.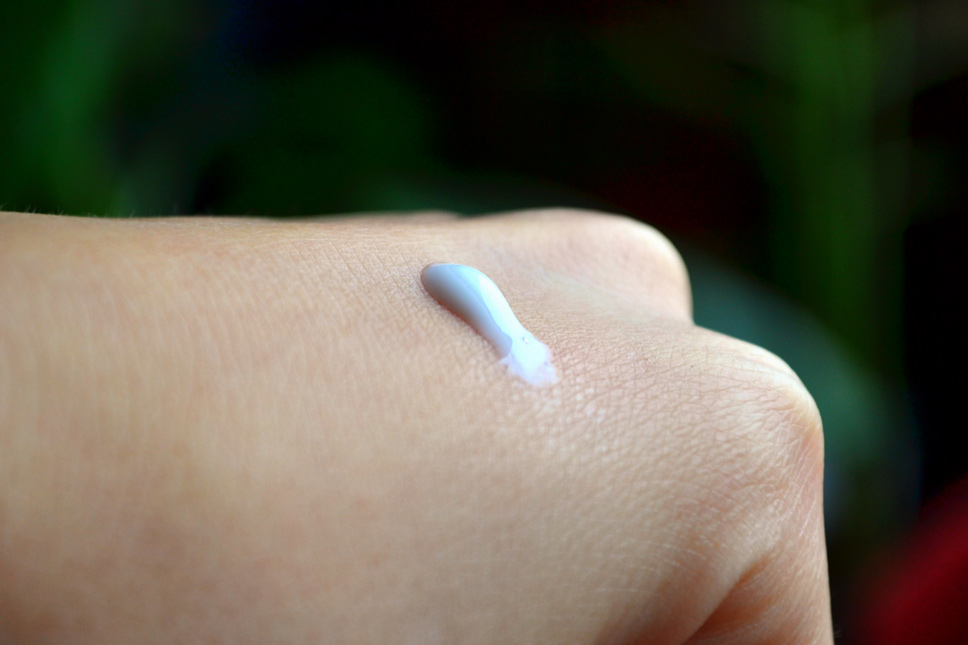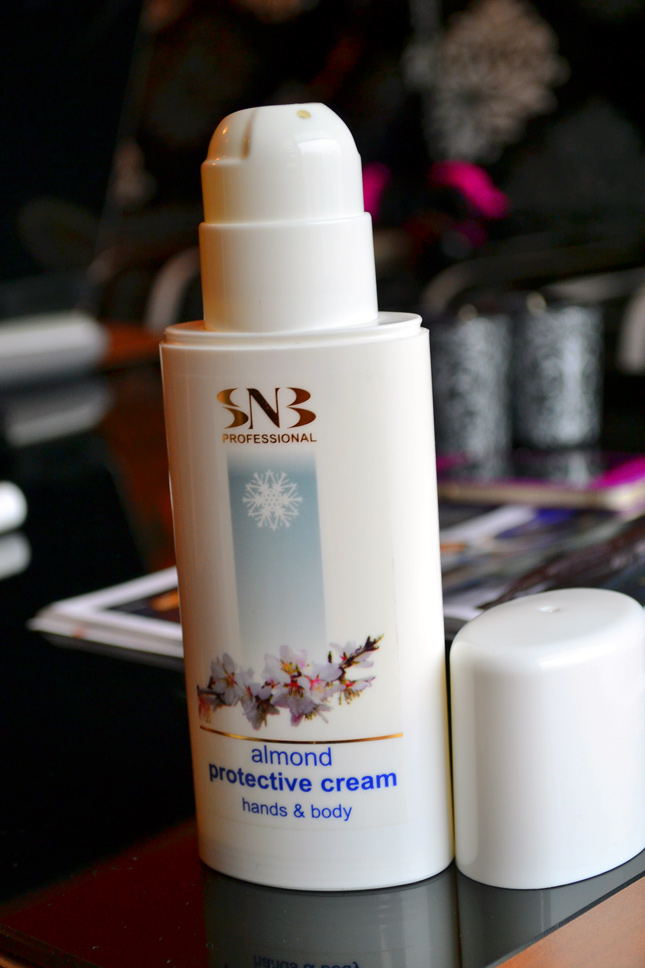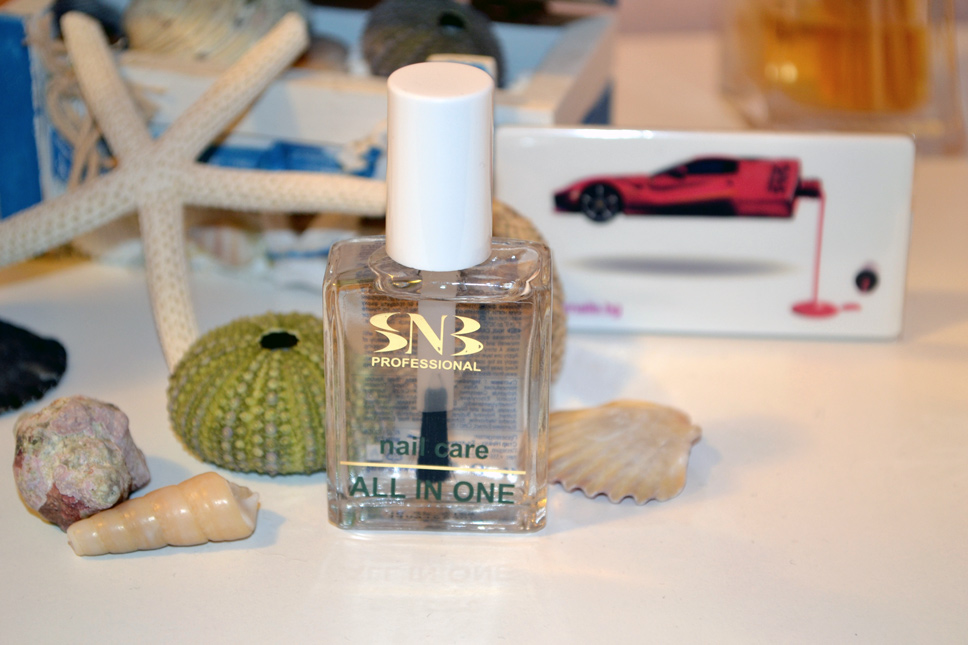 The next thing you need to do is to protect your nails. Due to very frequent polishing and treatment, we forget to take care of them. Since I'm obsessed of manicure, rarely leave my nails without polish. But here I want to emphasize some of my seasonal routines. In the summer, always let them a rest for one or two weeks, this is the period during which go to sea. From seawater my nails are much more healthy and beautiful. In the winter, however I can not enjoy the sea water and pick it otherwise. I do them in my preferred form lately I'm a fan of the "dagger nails".Of course we need good quality and drank this polishing file of photos, then put just strengthener for a week or two. The healing of the SNB "All in One is a very good idea and shaping nails with polish, as it can be used as a base and top coat. Which is a good idea, instead of accumulating a lot of bottles and wondering where to put them to have a multifunctional, is it not?

Следващото нещо, което трябва да направим е да защитим ноктите си. Поради много честото лакиране и третирането им, ние забравяме да се погрижим за тях. Тъй като аз съм маниак на тема маникюр, много рядко оставям ноктите си без лак. Но тук искам да наблегна на някои от сезонните ми рутини. През лятото, винаги оставям почивка за седмица или две на ноктите си, това е периода през който ходя на море. От морската вода ноктите ми стават много по-здрави и красиви, през зимата обаче нямам възможността да се насладя на морската вода и за това избирам друг начин. Правя ги в предпочитаната от мен форма, като напоследък съм фен на "заострените нокти", за това разбира се имаме нужда от хубави и качествени пили като тази полираща пила от снимките, след което слагам просто заздравител и така за около седмица, две. Заздравителят на SNB "Всичко в Едно" е много добра идея и за оформяне на маникюра с лак, тъй като той може да се използва и като основа и като топ лак. Което е добра идея, вместо да трупаме много шишенца и да се чудим къде да ги наредим да имаме едно – мултифункционално, не мислите ли?