Dark chocolate can be one of the best foods to eat for your heart, waistline, skin and blood pressure.The key to finding a good source of chocolate is not to consume the milk chocolate bars rich in added sugars and harmful fats, but to consume quality dark chocolate bars instead.It's made from the seed of the cacao tree and it's one of the best sources of antioxidants in the entire world.
Черният шоколад може да бъде една от най-добрите храни за вашето сърце, талия, кожа и кръвно налягане. Ключово значение за откриване на добър шоколад  не е да се консумират блокчета млечен шоколад с добавени захари и вредни мазнини, а да се консумира качествен тъмен шоколад. Той се прави от какаови зърна и е един от най-добрите източници на антиоксиданти в целия свят.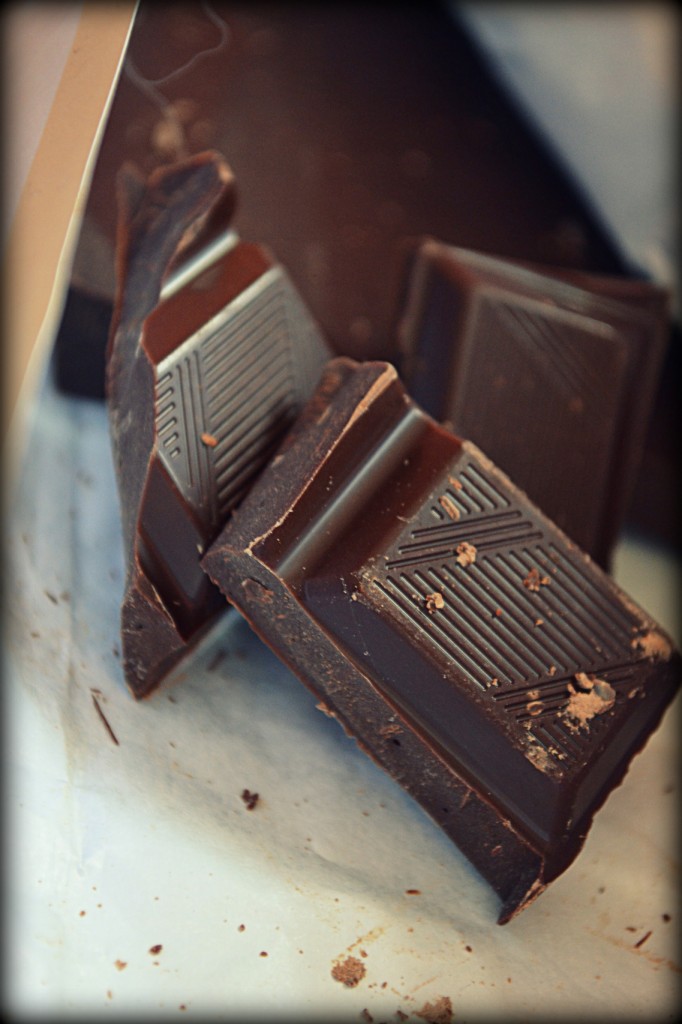 This miracle food is also high in magnesium, a mineral that reduces anxiety and that can calm down your muscles. It also contains tryptophan, a substance which reduces the symptoms of depression. It can help prevent heart disease, it will make your skin look better, it can help control your blood sugar, it can lower the risk of getting cavities. It can help for heartbreak (just kidding).
Тази чудотворна храна има също високо съдържание на магнезий, минерал, който намалява безпокойството и може да успокои мускулите ви. Съдържа също така триптофан, вещество, което намалява симптомите на депресия. Помага за предотвратяване на сърдечно-съдови заболявания, той ще направи кожата ви да изглежда по-добре, може да ви помогне за контролиране на кръвната захар и може да намали риска от кариеси. Може да помогне и за разбито сърце (шегувам се).