Hey, guys, yesterday I had the amazing opportunity to visit one of my favorite shops for home decoration. The place is @Home in Sofia Ring Mall. Wonderful presentation of the new Christmas collections of kitchen porcelain, home decoration, cookware and bed linen. The leading of the event was Iva Doichinova and special guests – Marco Baldini, vice president of the Austrian leader in the manufacture of wine glasses Riedel, Nelly Rousseva sommelier, Anna Dinkova, popular fashion and lifestyle blogger and chef Tsvetomir Nikolov winner the title of "Best chef of Bulgaria for 2015." Bulgarian Association of Chefs.

 Здравейте, приятели, вчера имах прекрасната възможност да посетя едно от любимите си места за декорация на дома. Мястото се нарича @Home  и се намира в Sofia Ring Mall. Събитието беше за представяне на нови коледни колекции кухненски порцелан, домакинскa декорация, съдове за готвене, както и спален текстил. Водещ на събитието беше Ива Дойчинова, а специални гости – Марко Балдини, вицепрезидент на австрийският лидер в изработката на чаши за вино Riedel, Нели Русева, сомелиер, Ана Динкова, популярен моден и лайфстайл блогър, и шеф-готвач Цветомир Николов, носител на титлата "Най-добър готвач на България за 2015 г." от Българската асоциация на професионалните готвачи.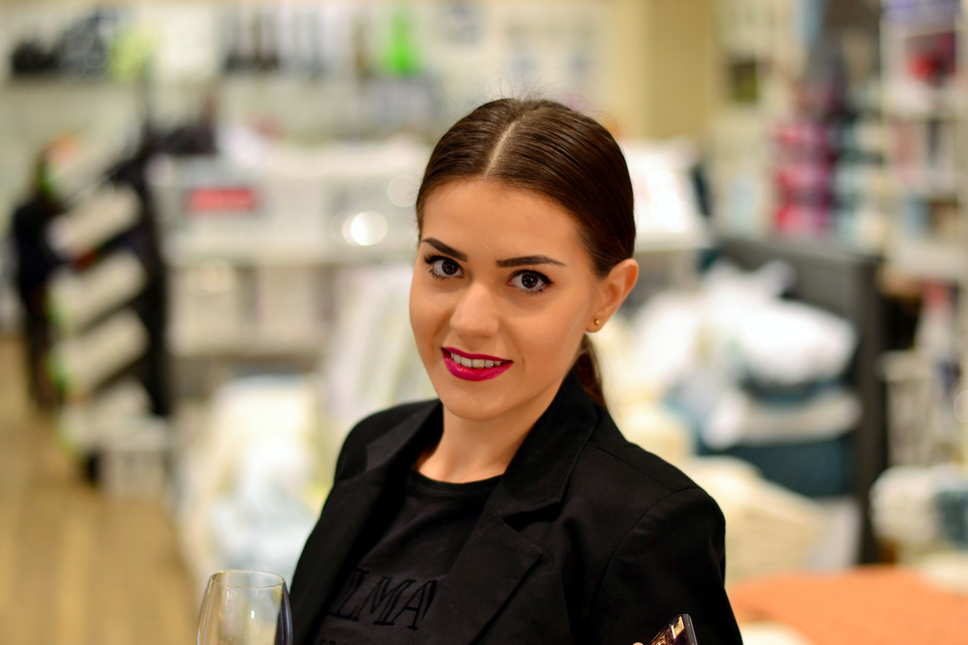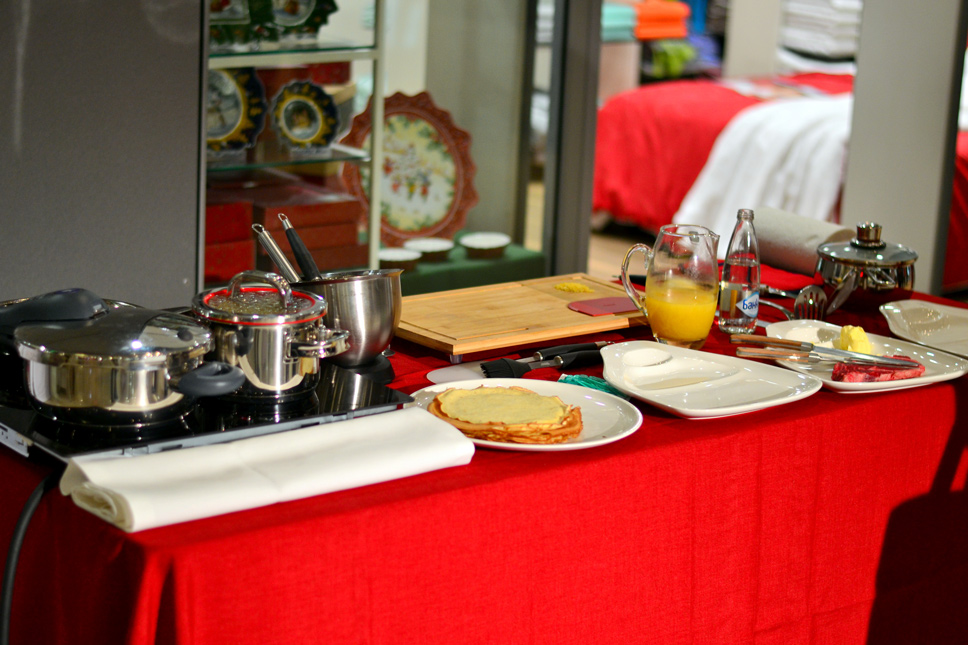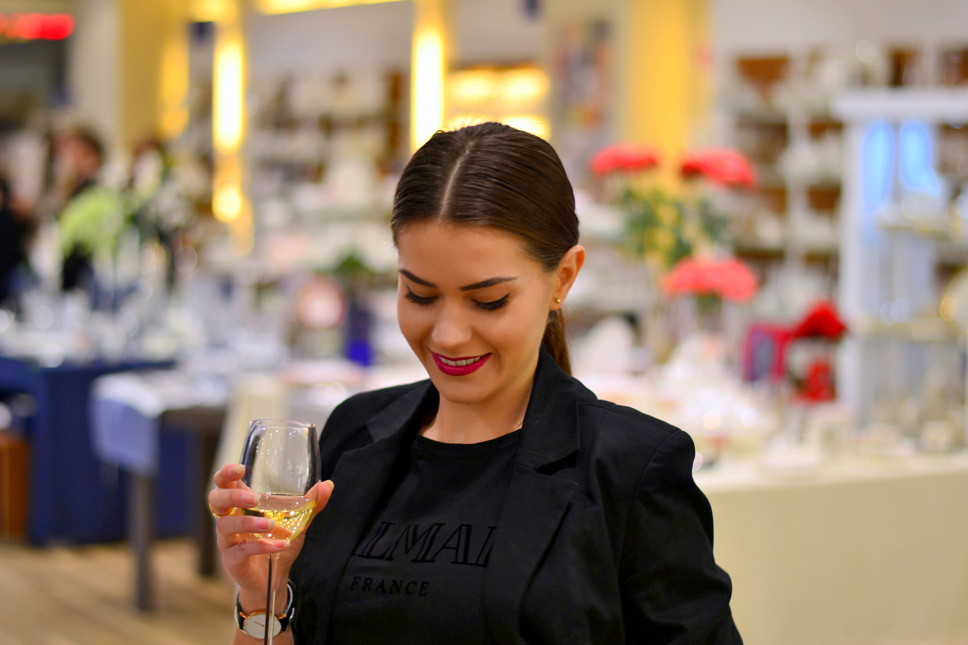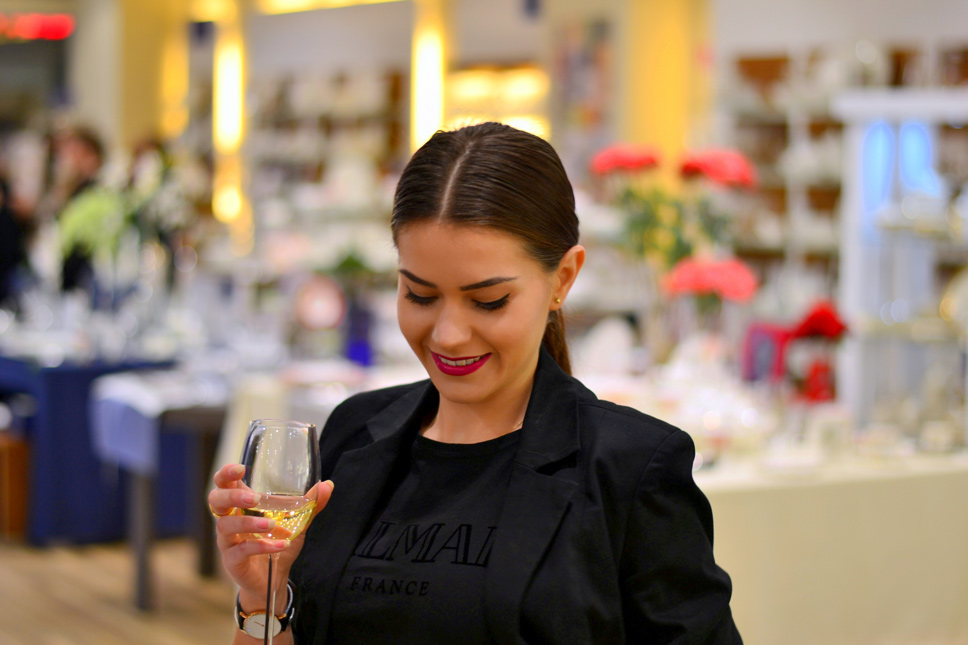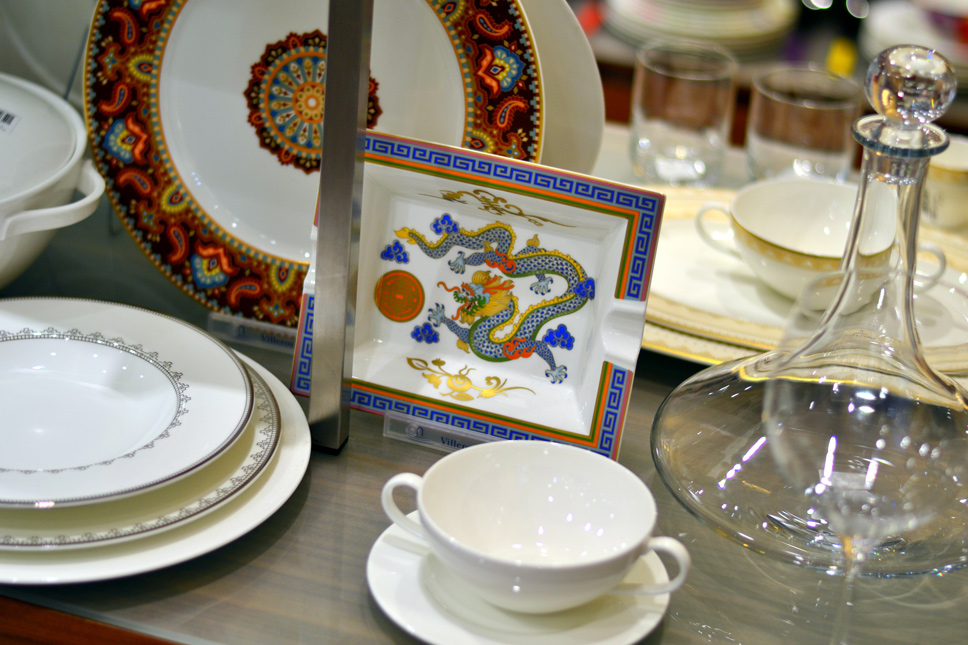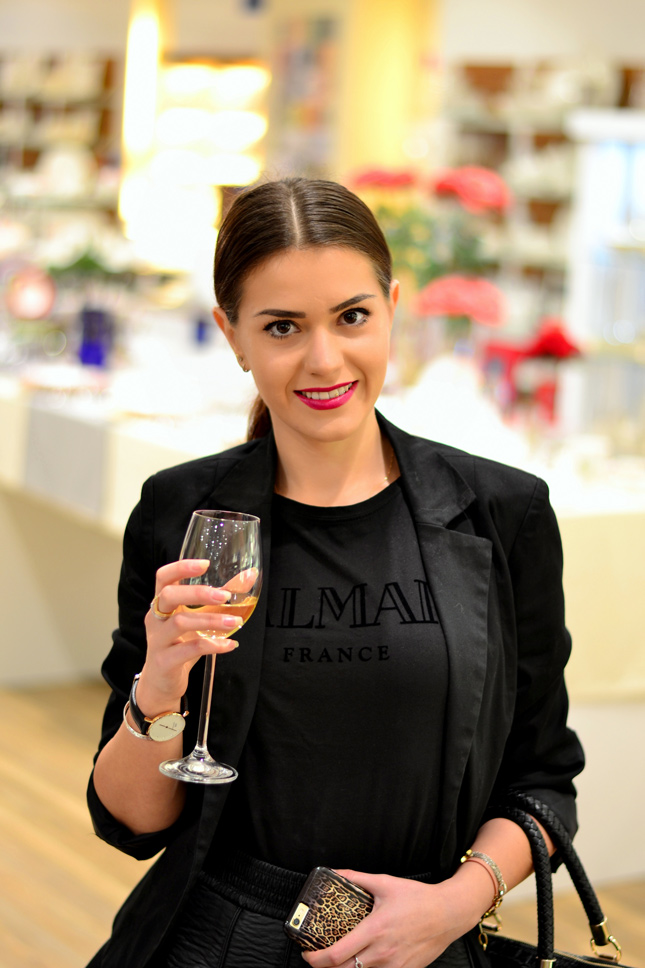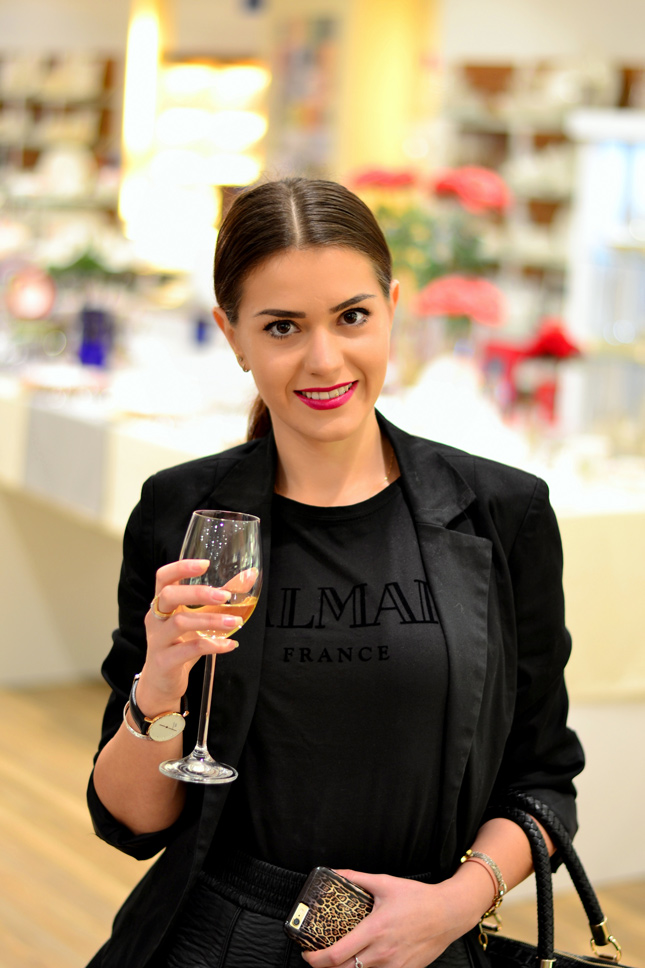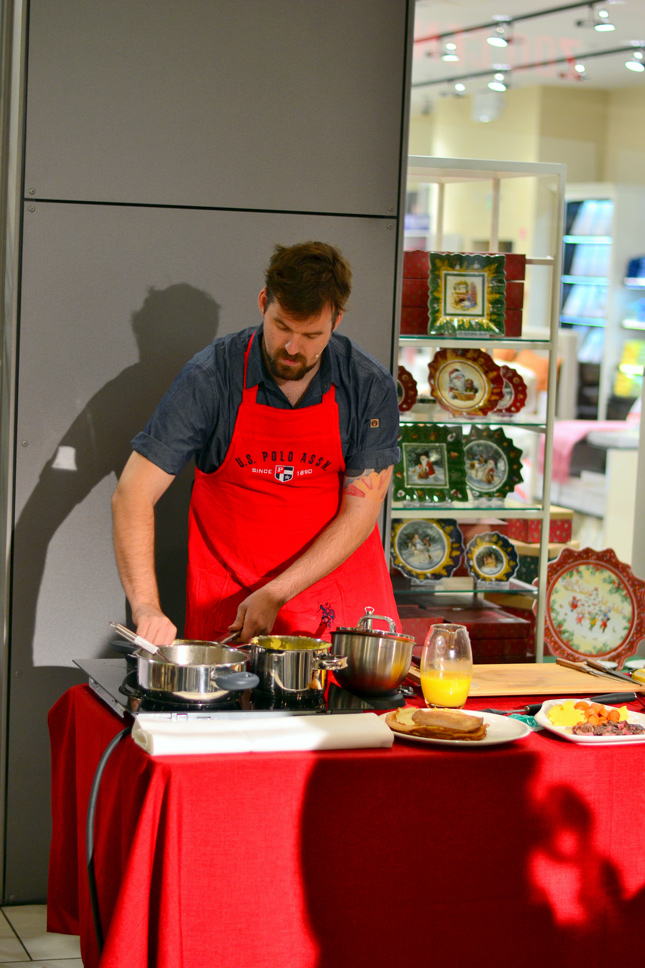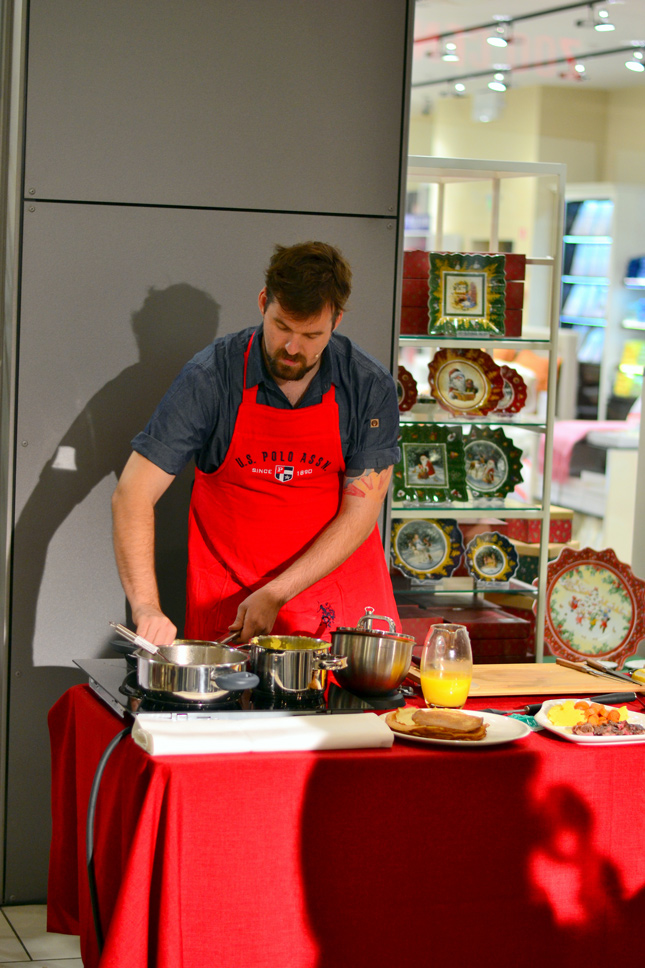 Tsvetomir Nikolov made cooking demonstration using kitchen appliances of leading brands such as German WMF  and Italian Ghidini. Tsvetomir is a chef with over 10 years experience in Bulgaria and abroad. Internship in restaurants with Michelin stars in Italy, France, England and Norway, including the extremely demanding restaurant Gordon Ramsay.

Цветомир Николов направи демонстрационно готвене, използвайки кухненски уреди на водещи световни марки като немската WMF и италианската Ghidini. Цветомир е главен готвач с над 10 години опит в България и зад граница. Стажувал е в ресторанти с Мишлен звезди в Италия, Франция, Англия и Норвегия, включително и в ресторанта на изключително взискателния Гордън Рамзи.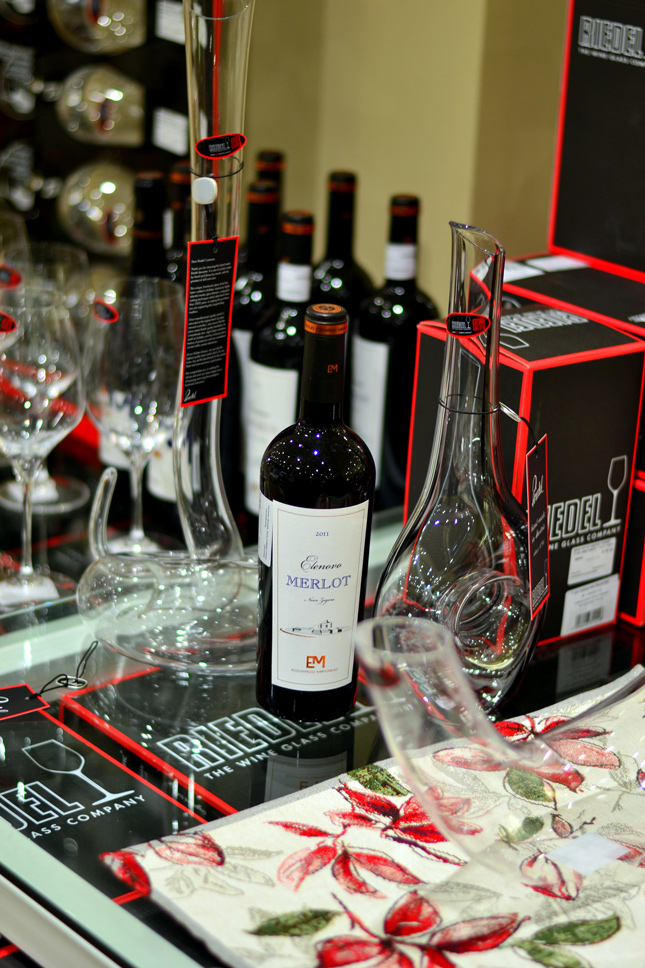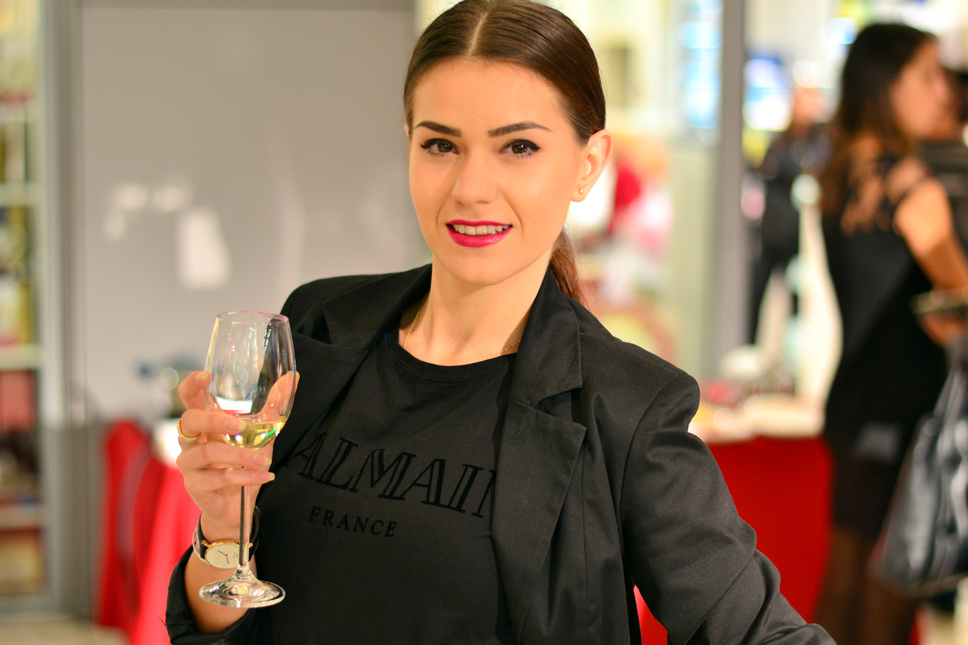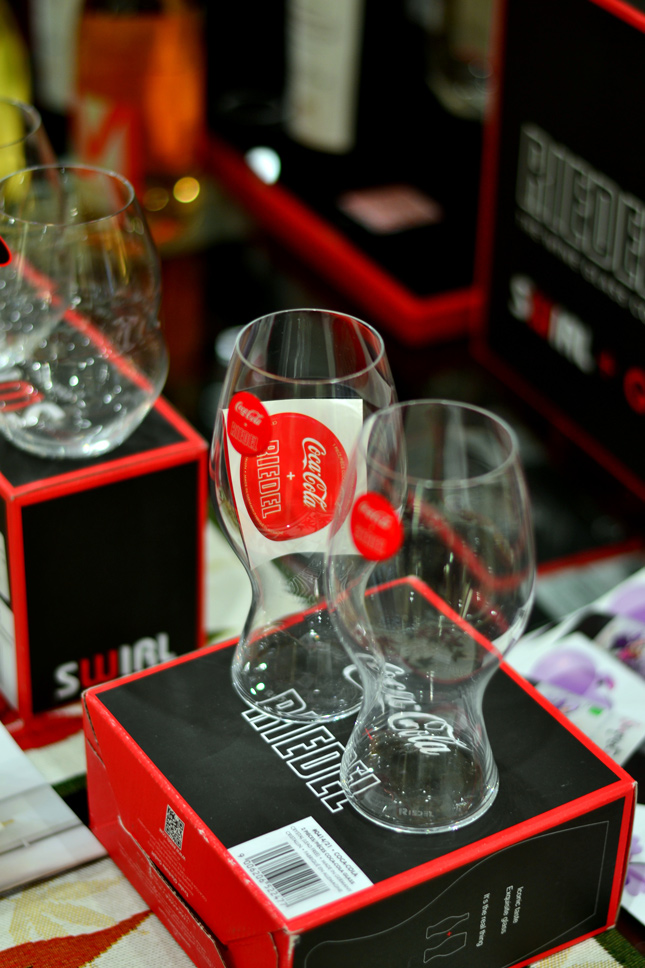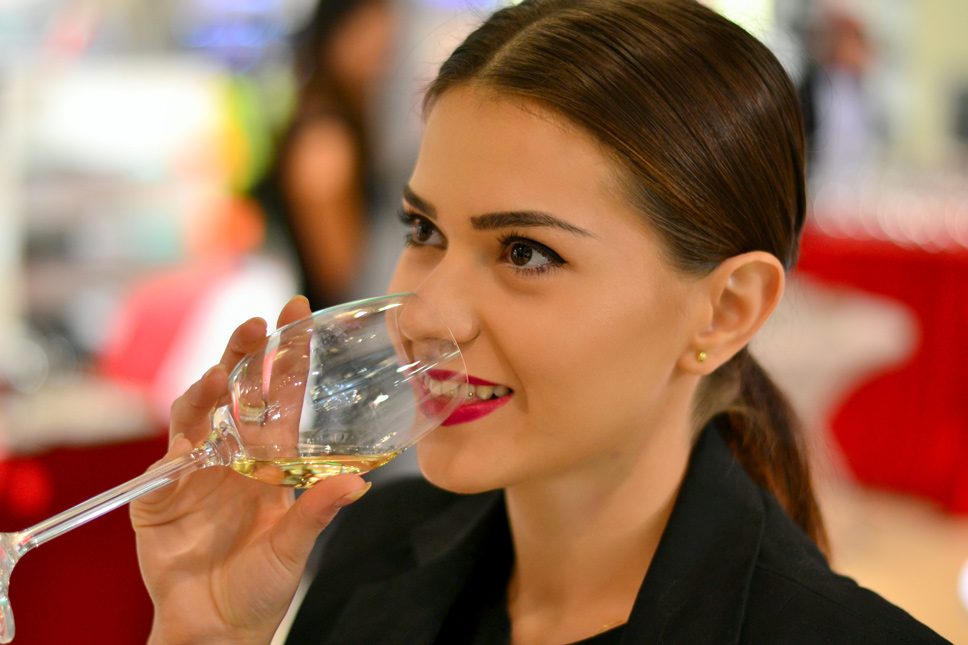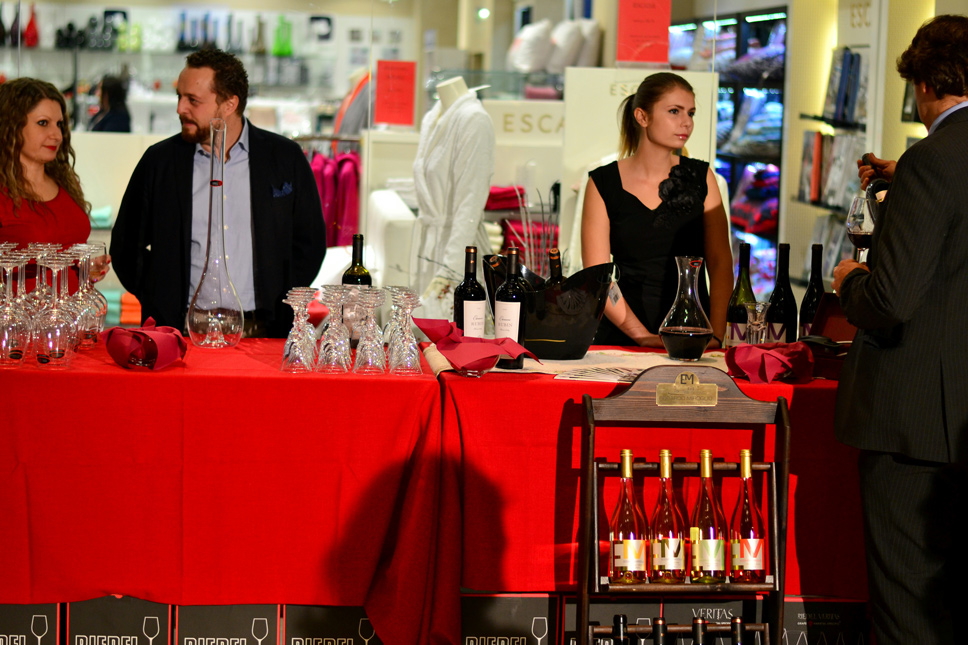 Marco Baldini present the distinctive features of Riedel wine glasses in a direct comparison of the wine tastes in plain glass and a glass of Austrian company. For the guests had a professional wine tasting from wine cellar "Edoardo Miroglio". Within tasting we enjoyed of the wines from the series Elenovo that boutique aged in French oak barrels for a minimum of 18 months.

 Марко Балдини представи отличителните качества на чашите за вино Riedel в пряко сравнение на винените вкусове в обикновена чаша и чаша на австрийската компания. Насладихме се на професионална дегустация на вино от винарска изба "Едуардо Миролио". В рамките на дегустацията се представиха и вина от серията Еленово, които са бутикови, отлежали във френски дъбови бъчви минимум 18 месеца.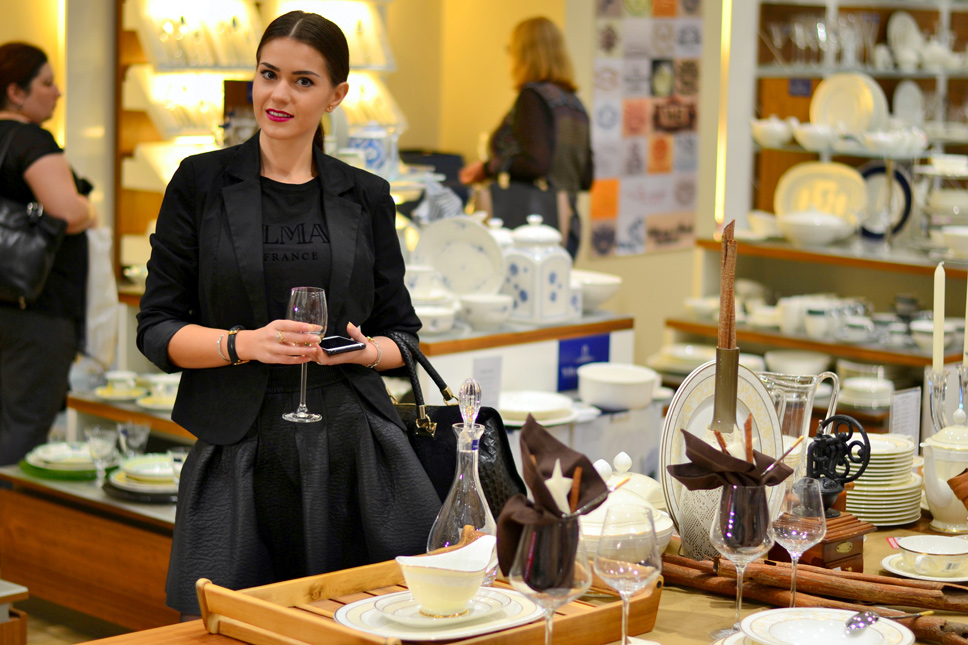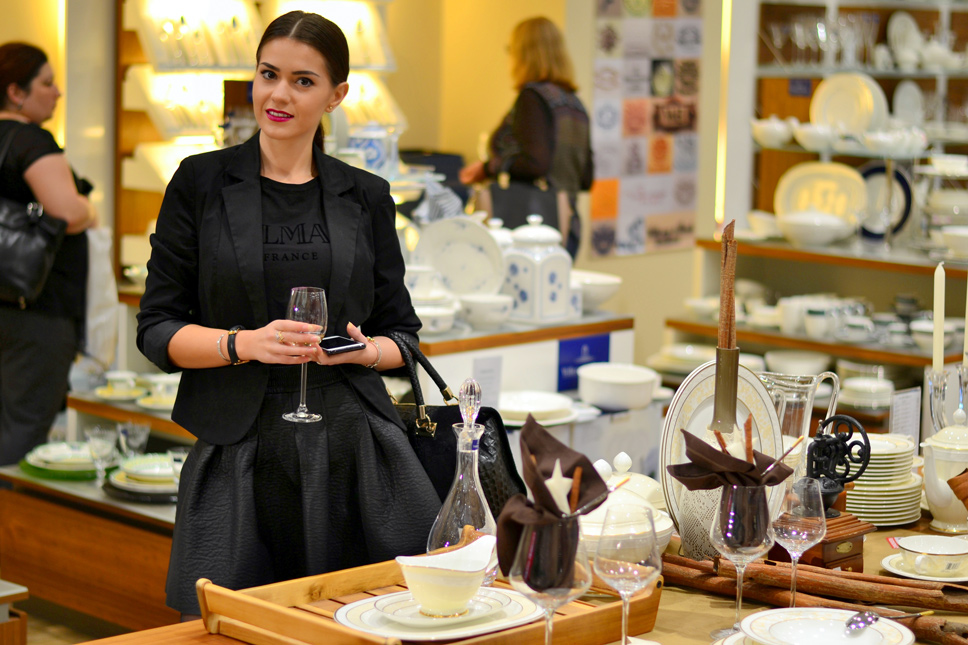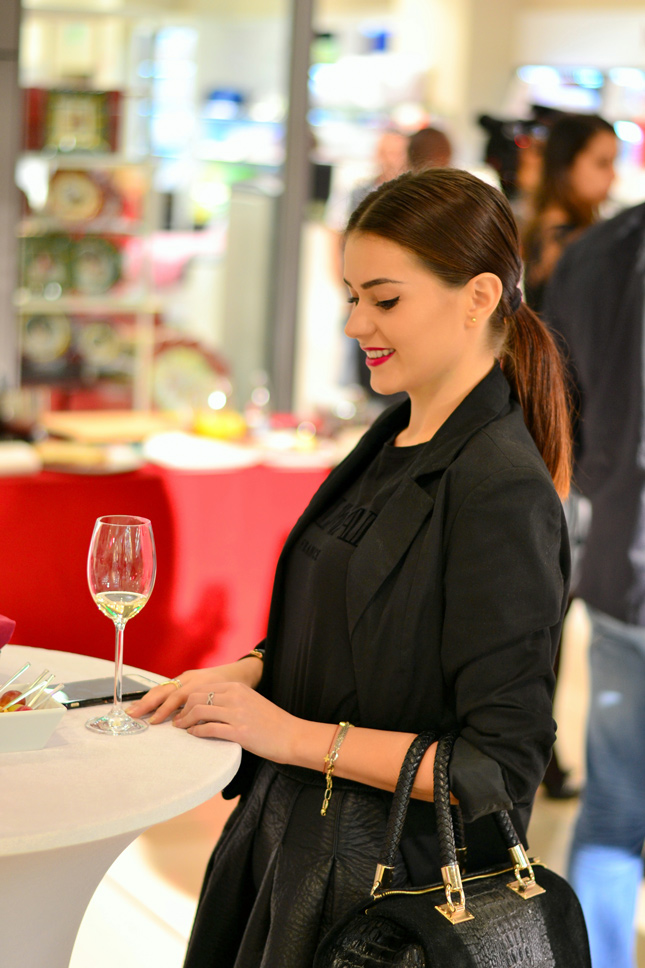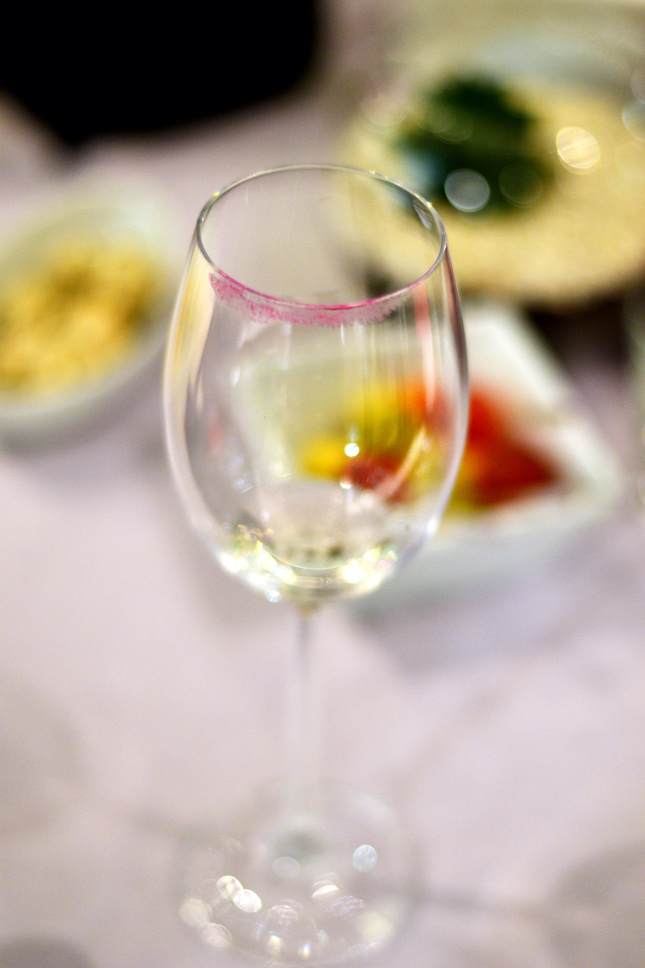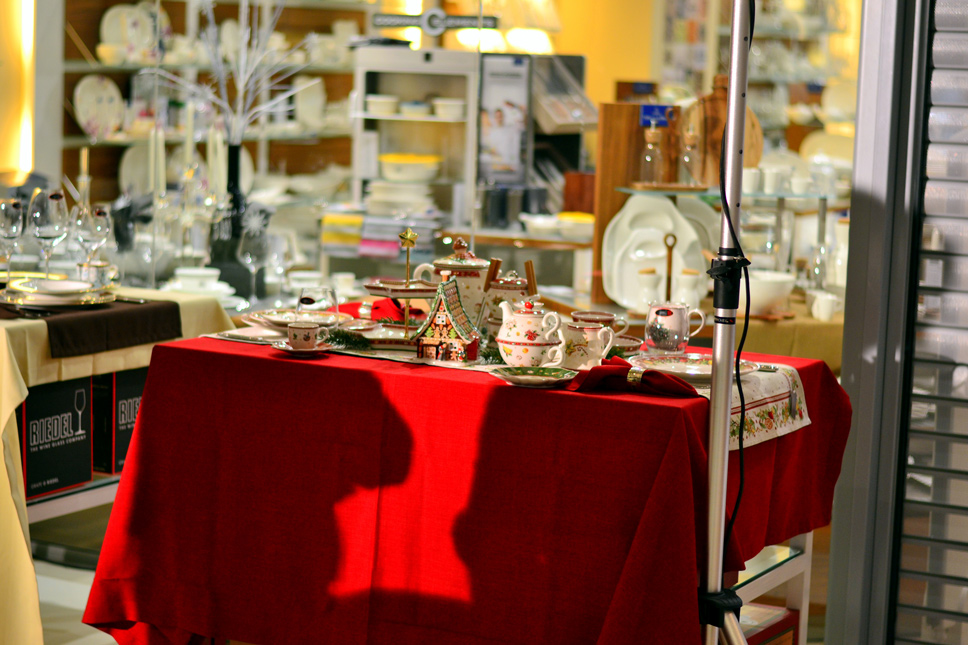 American brand Lenox, whose tableware is a part of the official selection of the White House, new kitchen collections of porcelain of the German leader Villeroy & Boch and other Christmas themed series leading brands of porcelain, household textiles.

Американската марка Lenox, чиито сервизи за хранене са част от официалната селекция на Белия дом, нови колекции кухненски порцелан от немският лидер Villeroy&Boch и други тематични коледни серии на водещи марки за порцелан, домакински текстил.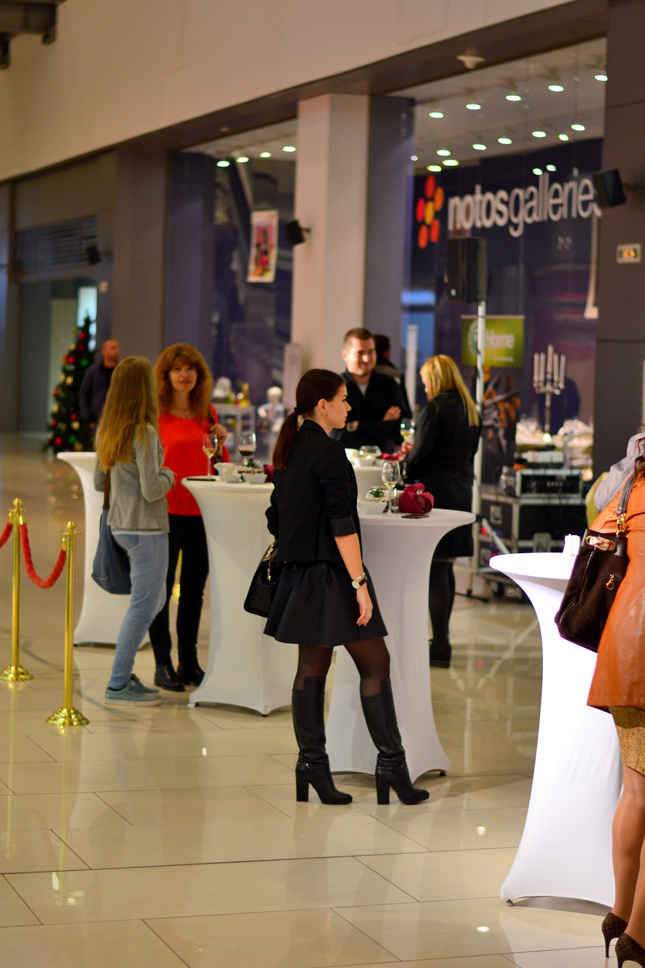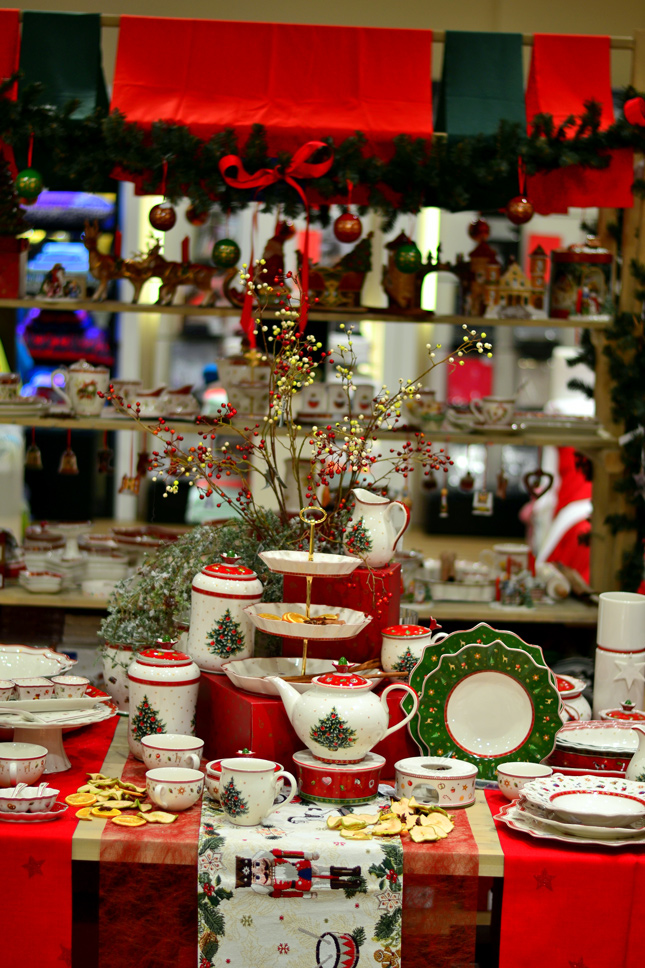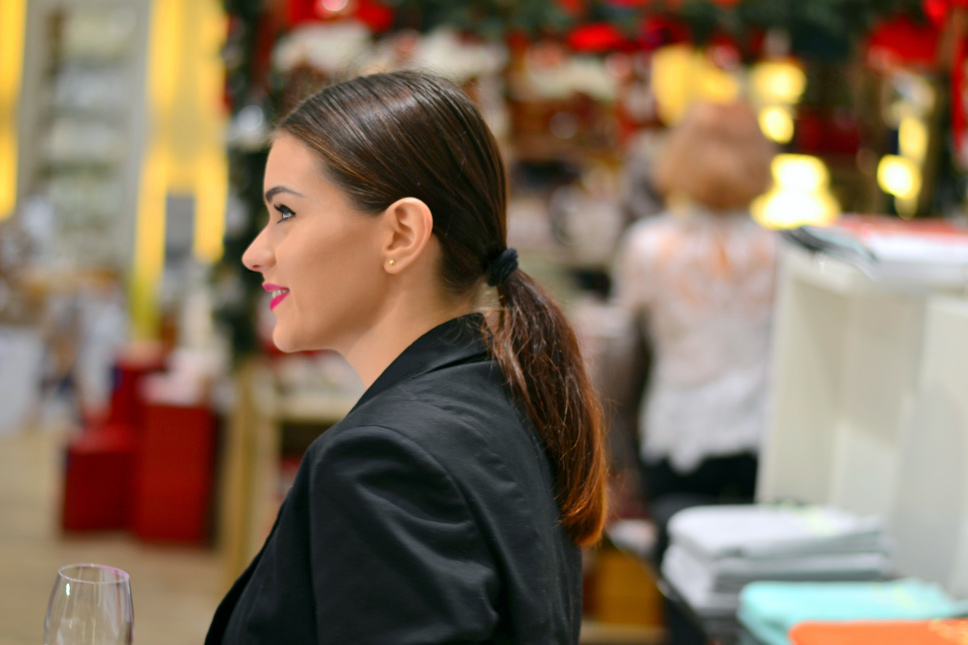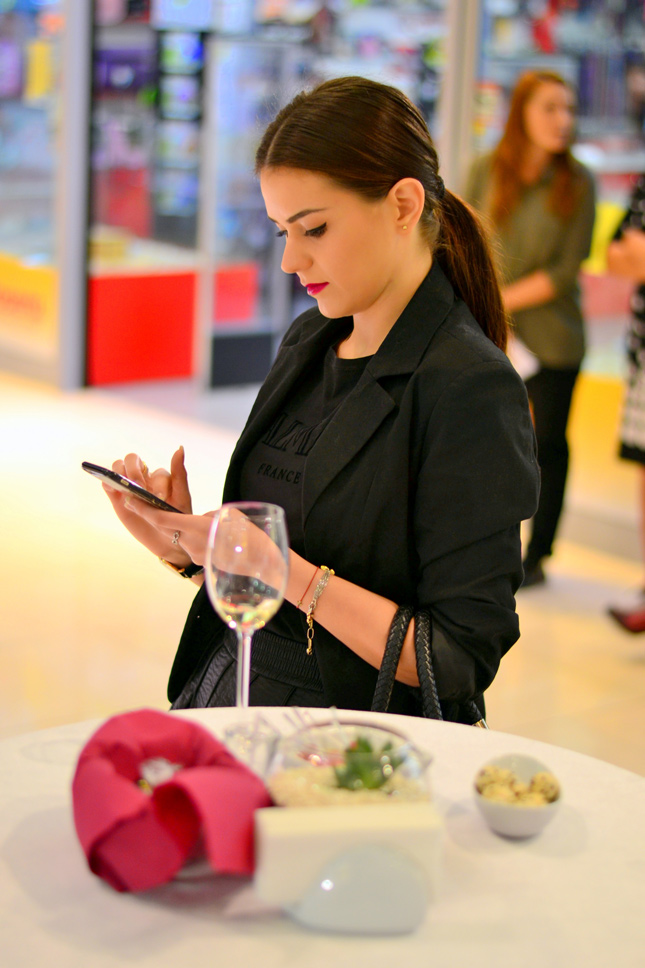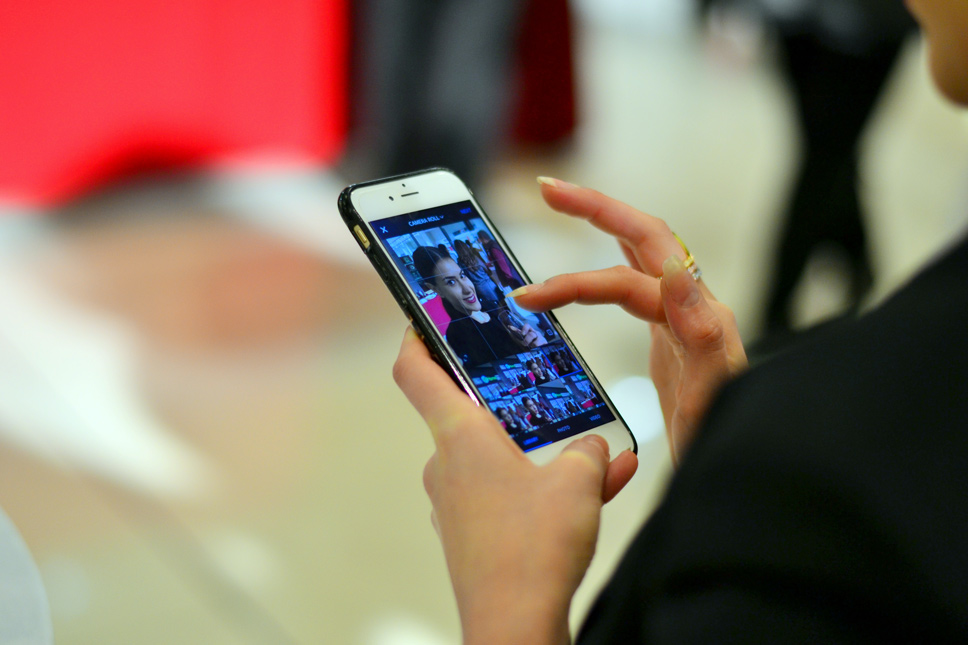 faux leather full skirt H&M, black top HMxBalmain, black blazer Mohito, leather high knee boots Massimo Zardi, watch Daniel Wellington, leather bag Isabella Rhea, iPhone case Just Cavalli;