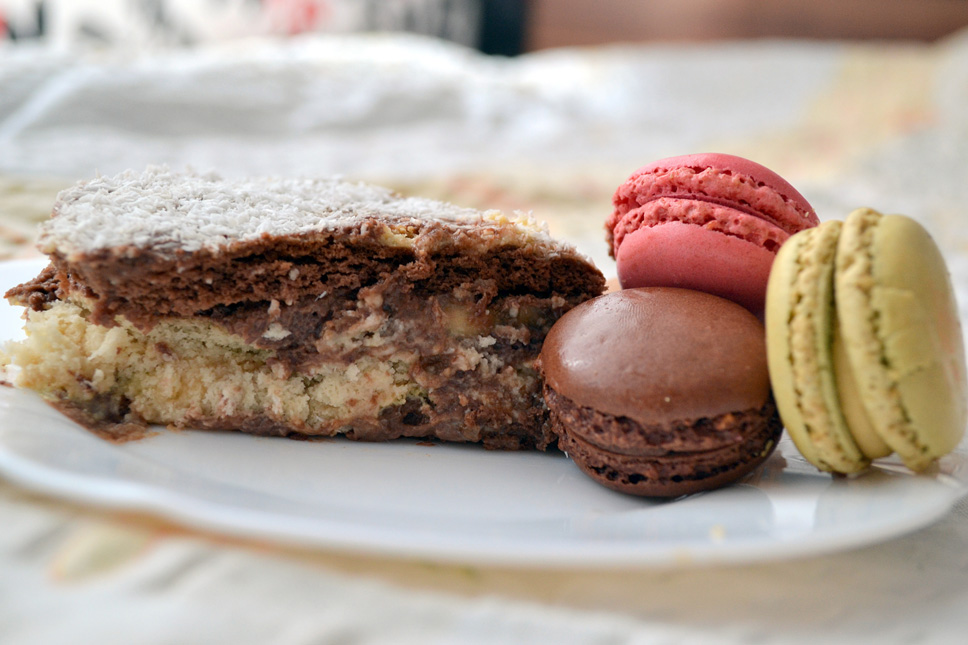 Honestly I'm not the biggest fan of sweets, but this is the only cake that I can always eat – my homemade biscuit cake. It makes it extremely easy and is very light and pleasant at taste.

Честно казано не съм най-големият почитател на сладкишите, но това е единствената торта, която може да ми се дояде някога – моята домашна бисквитена торта. Тя се прави изключително лесно и е много лека и приятна на вкус.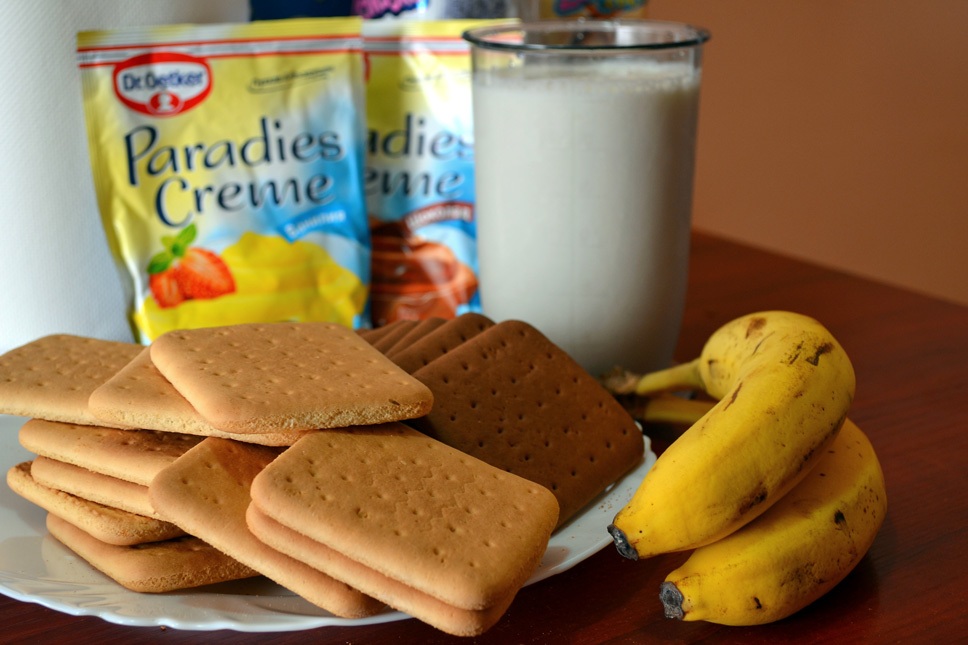 Recipe:
– biscuits – two species, one is normal, the other with cocoa
– cream – vanilla and cocoa, may further optionally
– milk
– 2 bananas
– coconut sprinkled on

Рецепта:
– бисквити – два вида, като едните са обикновени, другите с какао
– кремове – ванилия и какао, може друг по избор
– мляко
– 2 банана
– кокос за поръска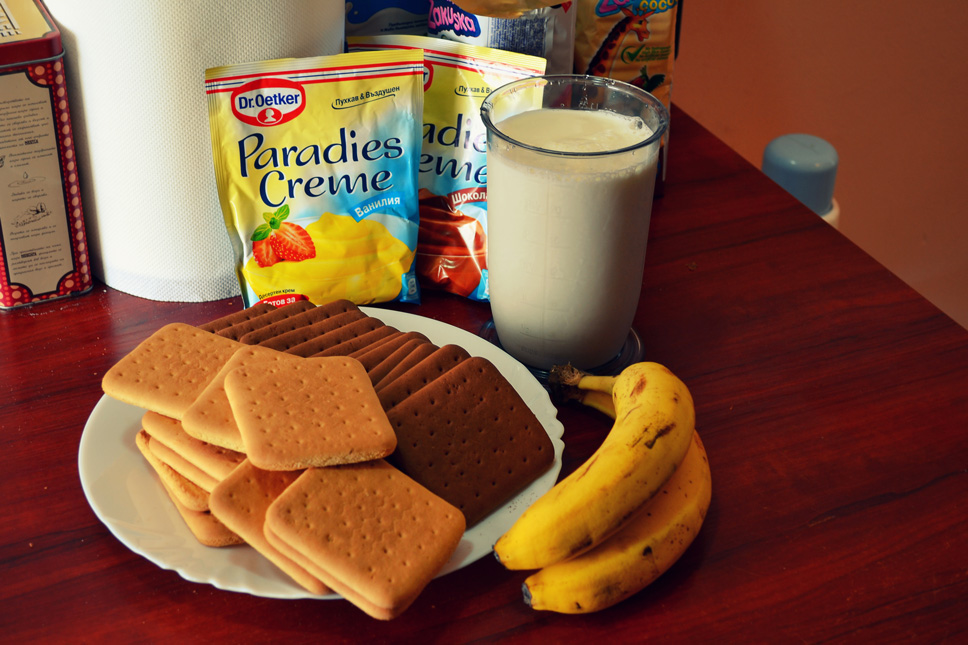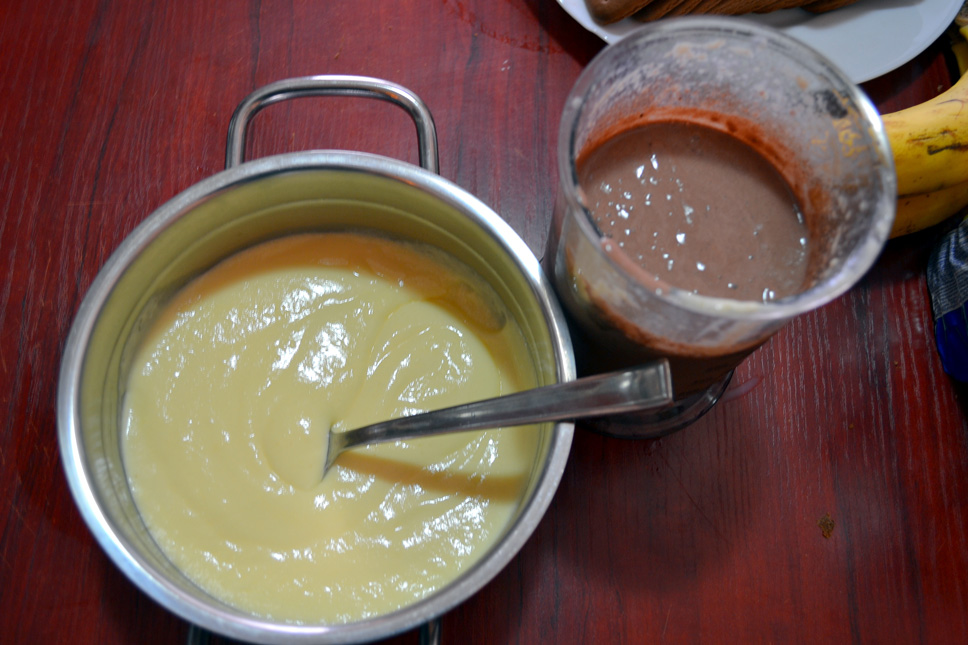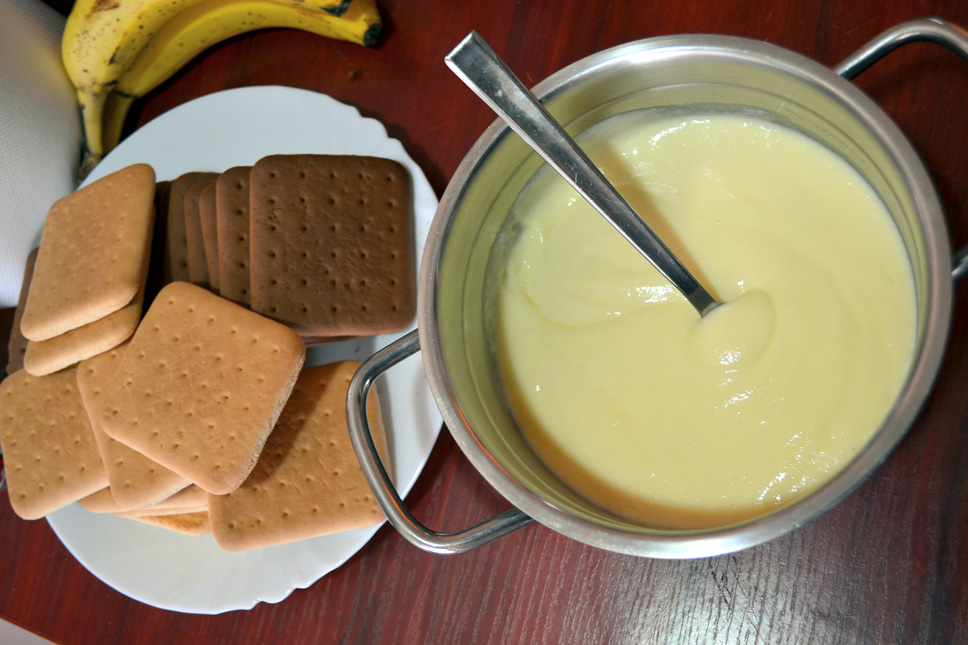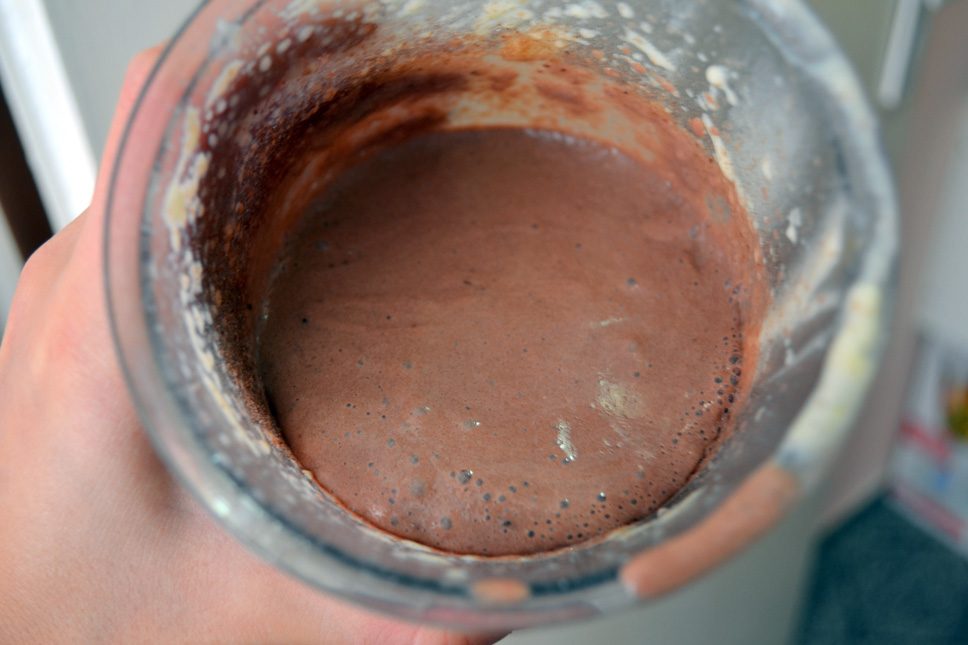 1.Do the creams that we have chosen. Basically I choose cream dr.Oetker. When I get cream that is boiled I put minimal amounts of sugar, and in the case I have chosen cold cream that is made for 3 min. And you do not need to add any sugar.

1.Правим кремовете, които сме си избрали. По принцип избирам крем на dr. Oetker. Kогато взимам крем, който се вари слагам минимални количества захар, а в случая съм избрала студен крем, който се прави за 3 мин. и не е нужно да се добавя никаква захар.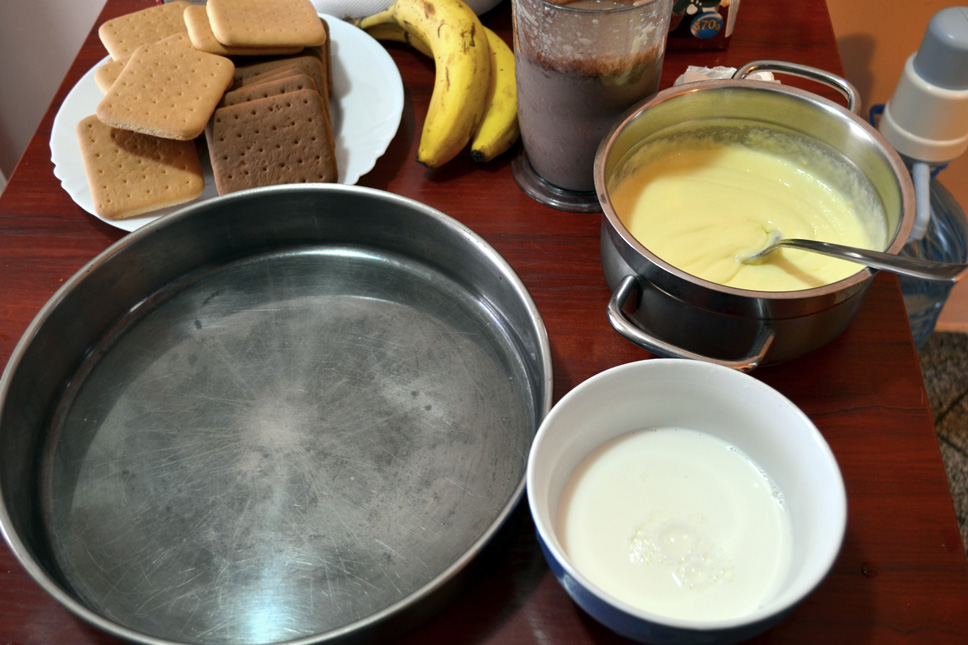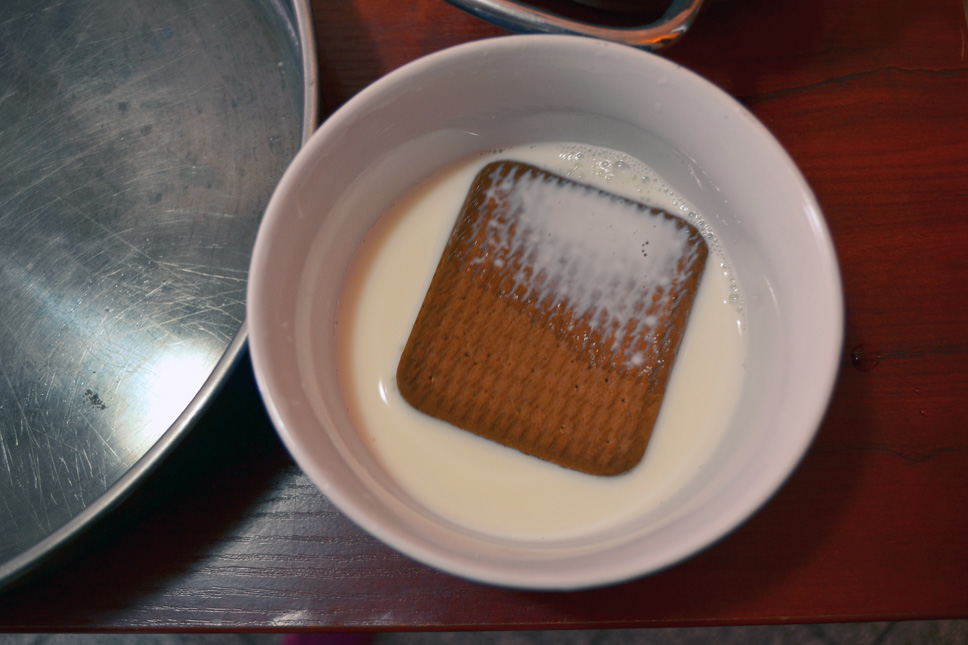 2.Prepare your vessel in which to make the cake, in a small bowl pour milk melting biscuits. Before order, each cookie is placed in milk from both sides to take, and then start to arrange them.

2. Подготвяме си съд, в които да направим тортата, като в малка купичка сипваме мляко за топене на бисквитите. Преди да наредим, всяка бисквита се слага в млякото и от двете страни, за да поеме, след което започвам да ги подреждаме.
[vc_simple_slider ids="6240,6241,6242,6243″ type="0″]

3.I uttering them according to color, respectively white biscuits – cocoa cream and inversely. Somewhere in the middle order and the two bananas, cut into thin slices.

3. Аз ги редя според цветовете, съответно бели бисквити – какаов крем и обратно. Някъде посредата нареждаме и двата банана, нарязани на тънки кръгчета.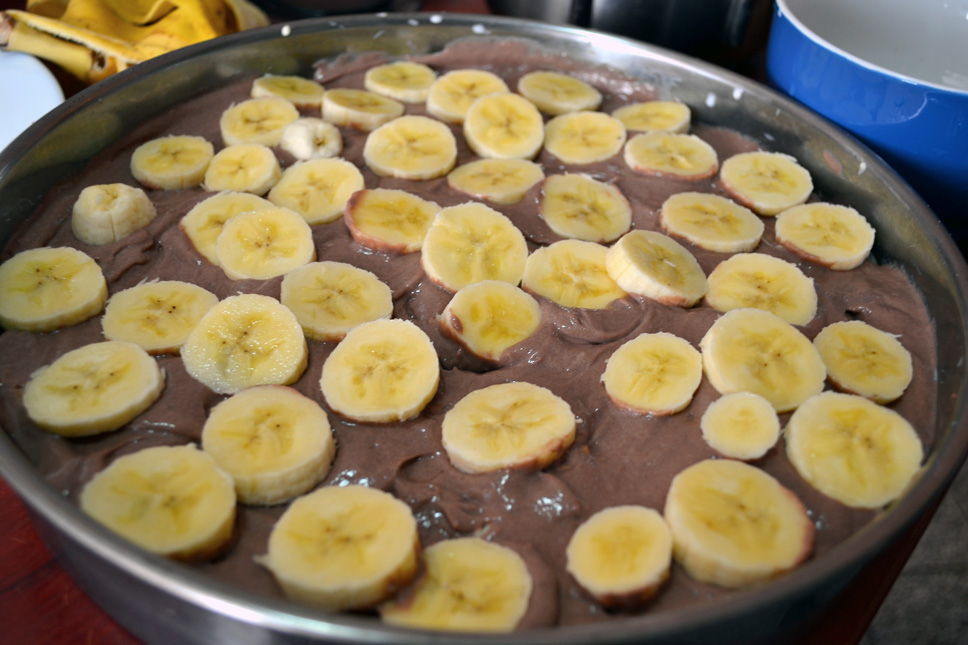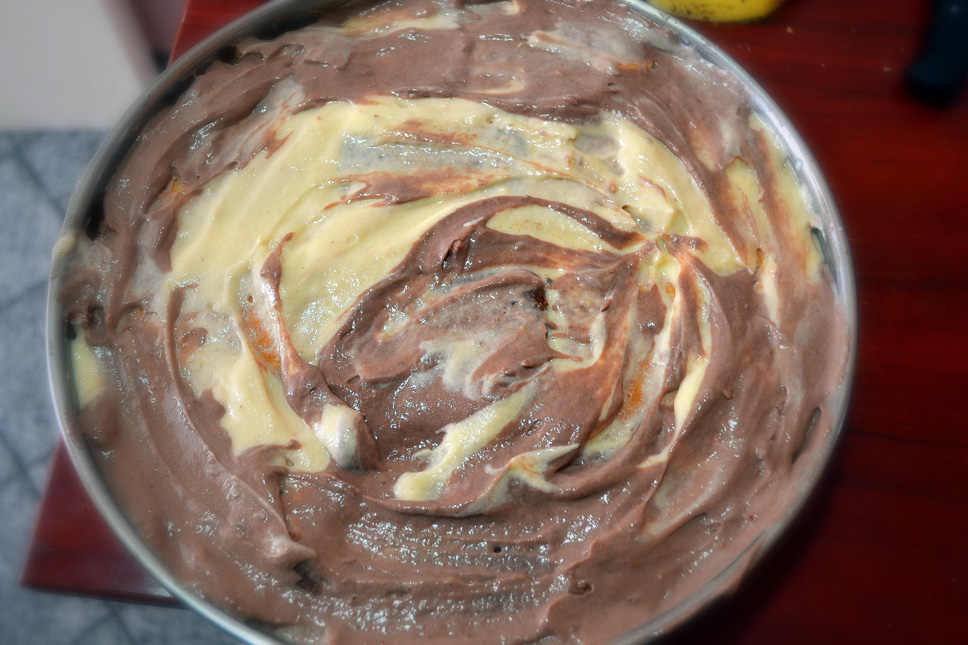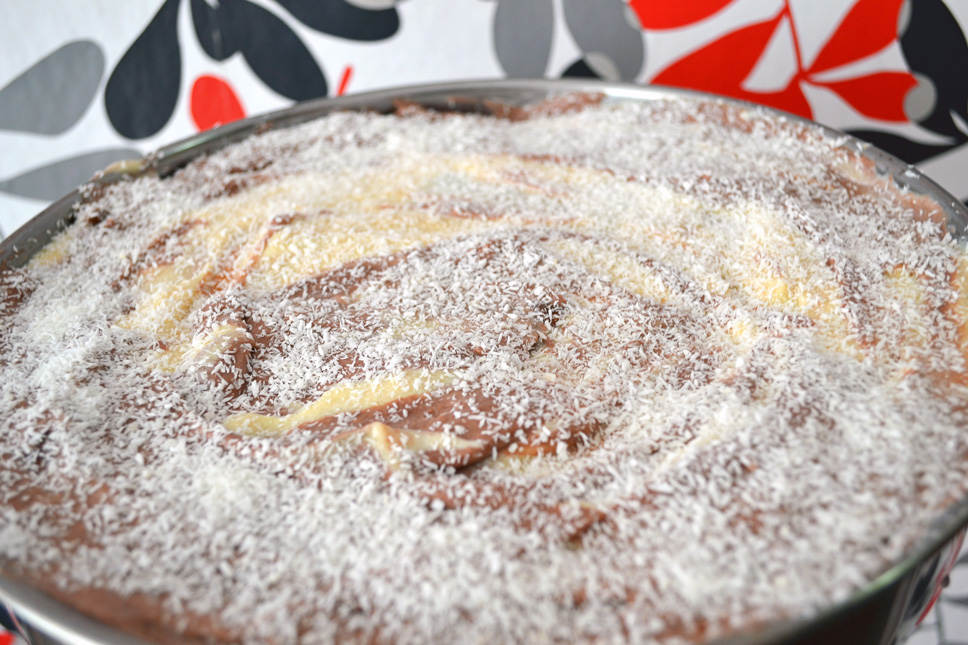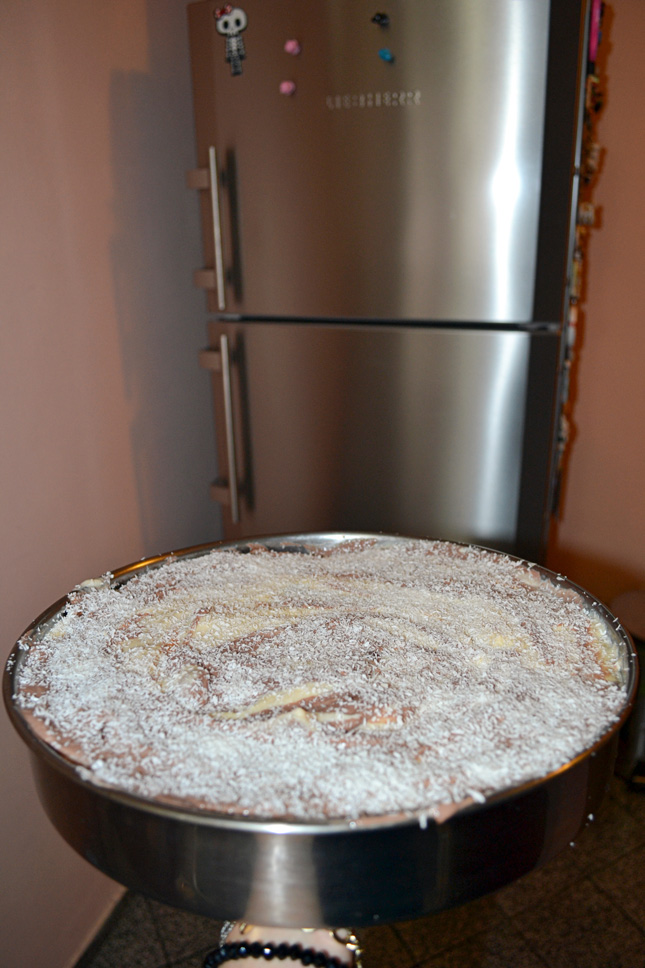 4. After we ordered all cookies, ending with cream. I'm a big fan of coconut and sprinkle the top with plenty of it. Then put in the fridge for a few hours, it is best to spend the night and is ready for eating.

4.След като сме наредили всички бисквити, завършваме с крем. Като аз съм голям привърженик на кокоса и поръсвам обилно с него. След това слагаме в хладилника за няколко часа, най-добре да пренощува и е готова за консумиране.