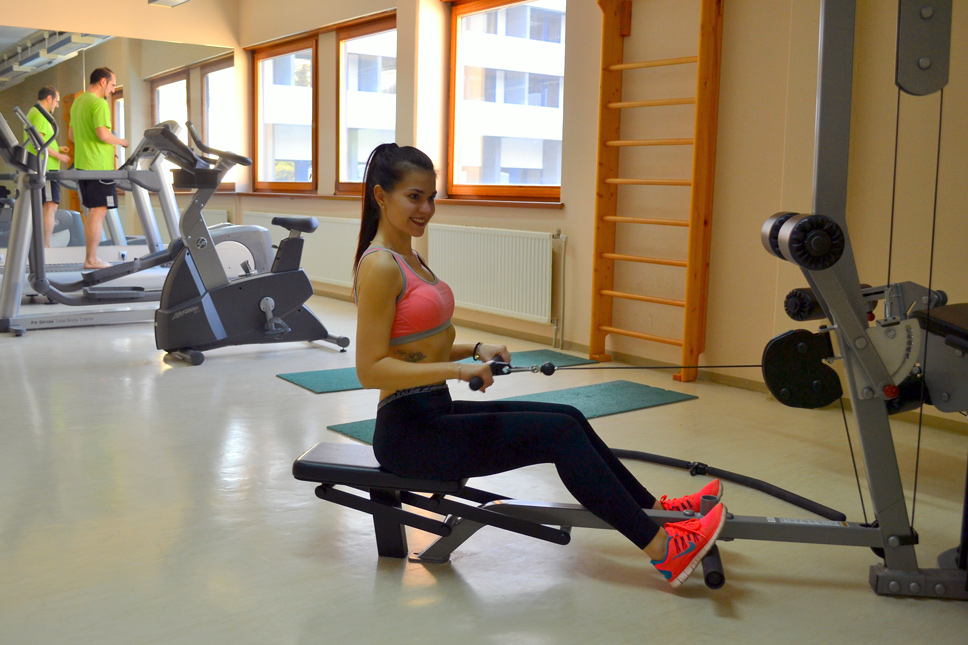 Hello, folks. Today I'm so happy, as my unique visits are increasing every day. I want to say a BIG thank you.
Today's topic is related to fitness, as you chosen it. I received a very valuable advice from a lawyer friend and I want to emphasize that I am not a professional trainer or a nutritionist. All exercises and diets that are represented by share my perspective and their impact on my body.
So this will not be exactly the post that you expect, because I'm not prepared with photos of finished train, but if you wish to continue writing on this topic, I will do it.
Fitness is something familiar to us all. When I started with my healthy lifestyle before 2 years ago, I chose it. I went almost every day, doing insane cardio like an hour and a half (with breaks of course). It had an effect, but at the expense of my health. I would like to say that, this is not the way how to look healthy "fit". The gym is a place in which to spend better, you feel better after you get out of it, and not to faint from fatigue and can barely move. Training is something that requires perseverance for a specified time. Half an hour weight training, it will be much more useful than an hour running on the track.
From personal experience I can tell you do not reach the point of overtraining the body, because then you can not go back in the gym for months …

 Здравейте, приятели. Днес е един много радостен ден за мен, тъй като уникалните посещенията ми се увеличават с всеки ден. Искам искрено да ви благодаря.
Днешната тема е свързана с фитнес, както вие предпочетохте. Получих един много ценен съвет от приятелка юрист и искам да подчертая, че аз не съм нито професионален треньор, нито диетолог. Всички упражнения и диети, които споделям са представени от моя гледна точка и според влиянието им върху моето тяло.
Така, това няма да е точно поста, който очаквахте, защото не съм подготвена със снимки на готови упражнения, но ако имате желание да продължа да пиша на тази тема, ще направя и такива постове.
Фитнесът е нещо познато на всички ни. Когато започнах с моя здравословен начин на живот преди около 2 години, аз избрах него. Ходех почти всеки ден, като правех безумно кардио от рода на час и половина (с почивки разбира се). И да ефект имаше, но за сметка на здравето ми. Тук искам да кажа, че това не е начина да сте здравословно "слаби". Фитнесът е място, в което да си прекарате приятно, да се чувствате добре след като излезнете от него, а не да припадате от умора и да се движите едвам. Тренировката е нещо, в което се иска постоянство за определен период от време. Половин час трениране с тежести, ще ви бъде много по-полезно от един час тичане на пътечката.
От личен опит искам да ви кажа, не стигайте до момента на претрениране на организма, защото тогава няма да можете да се върнете в залата с месеци…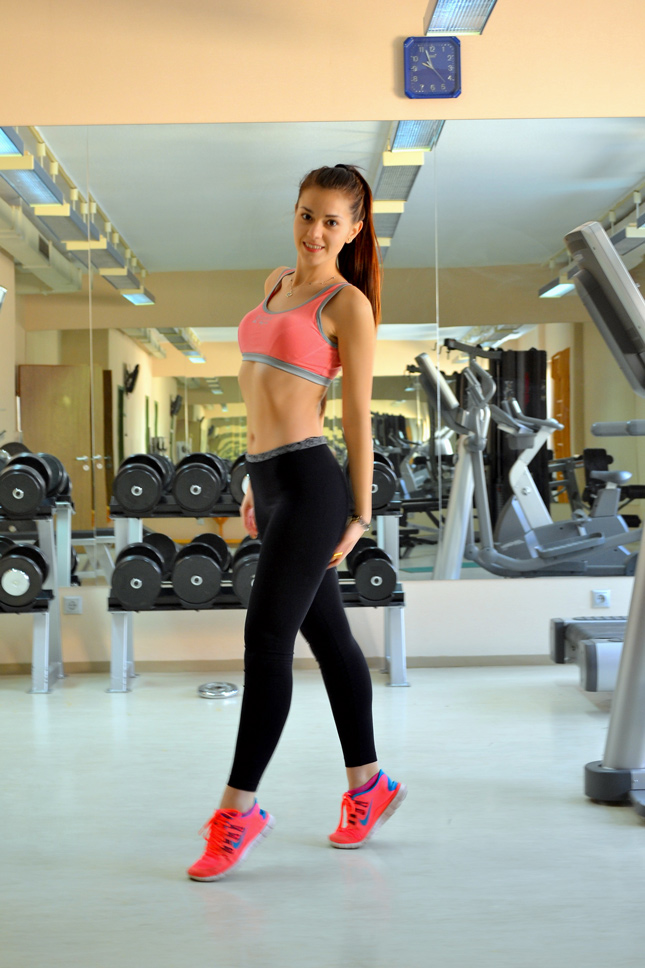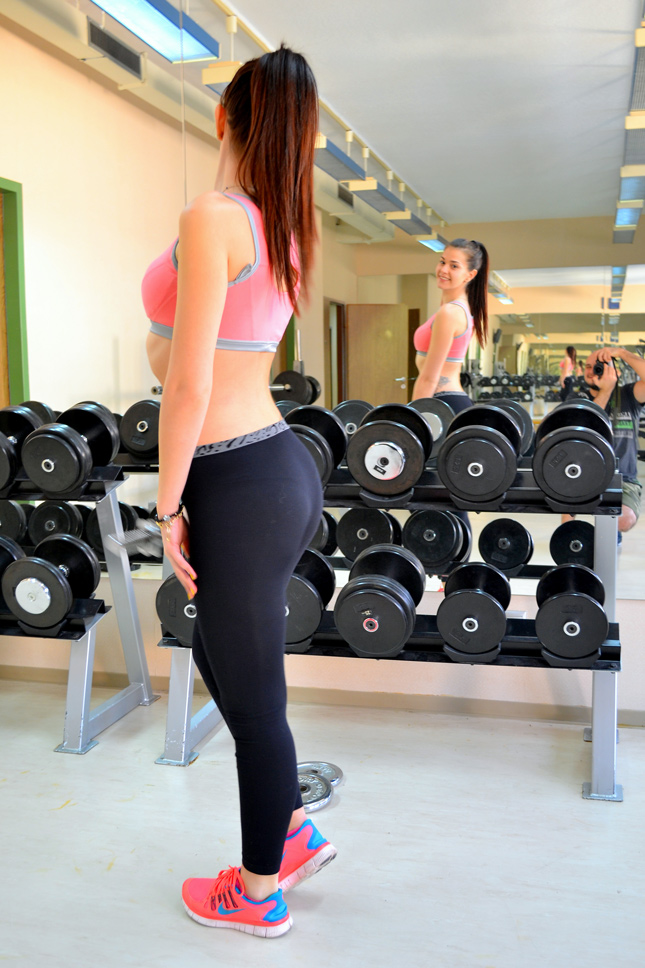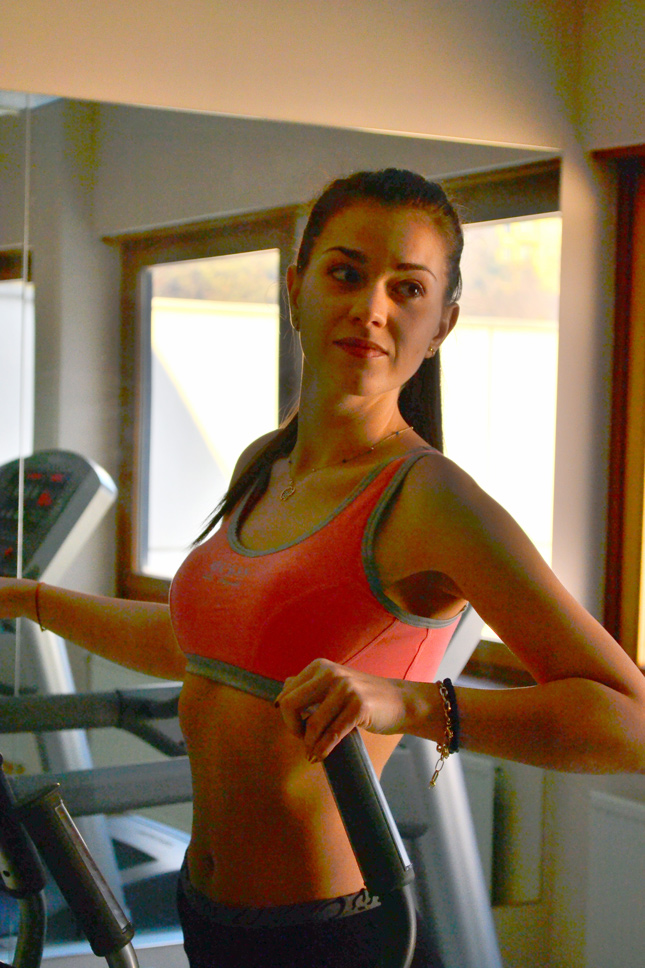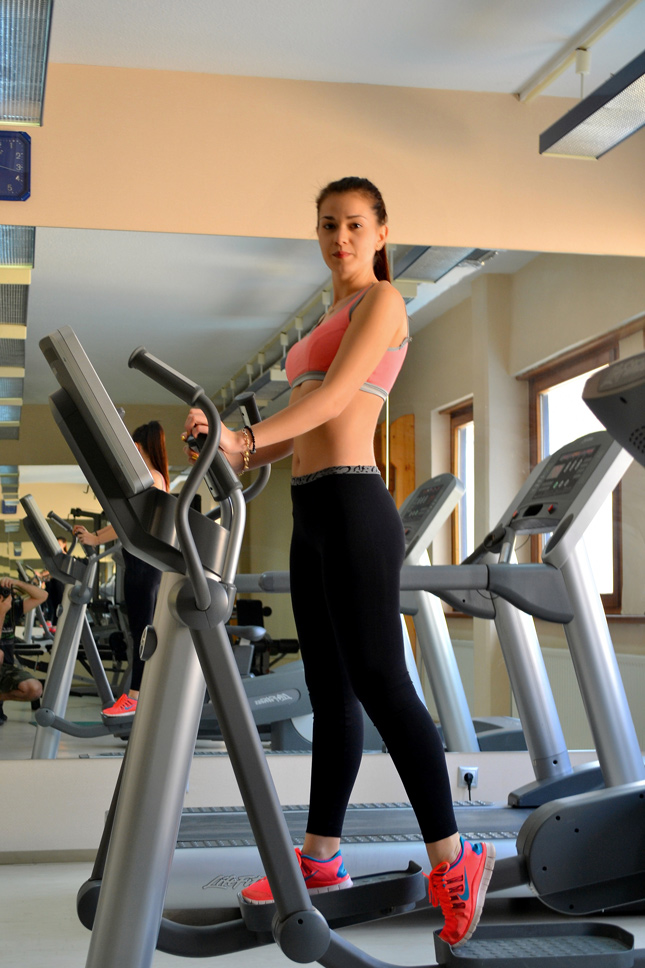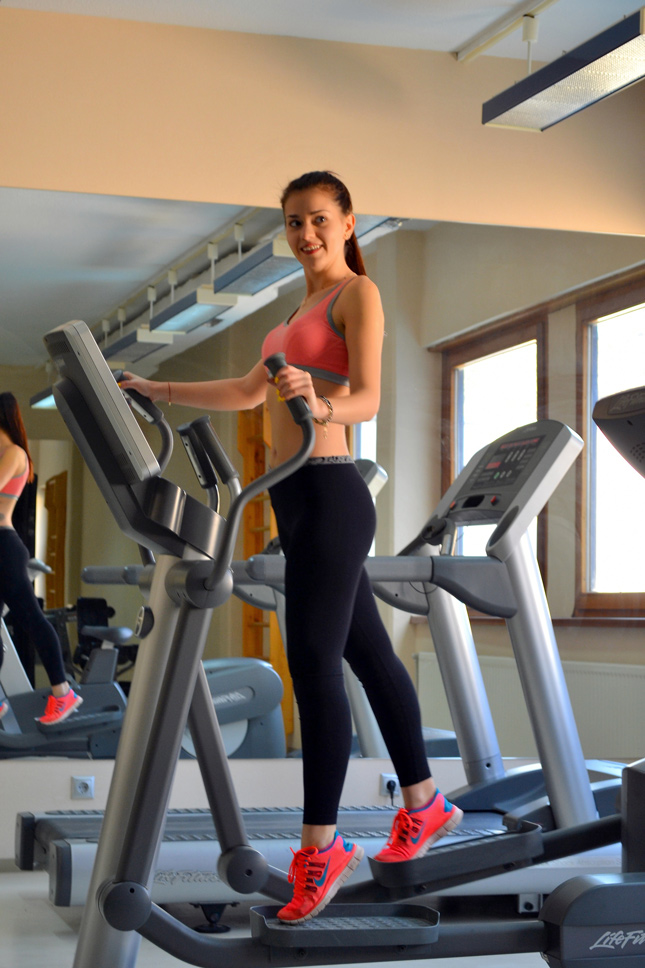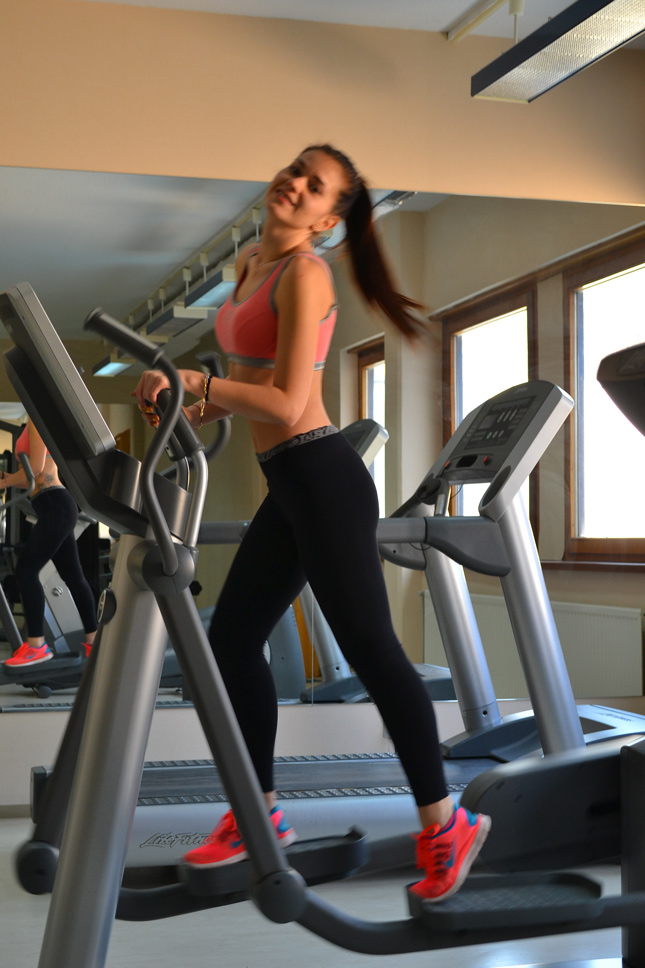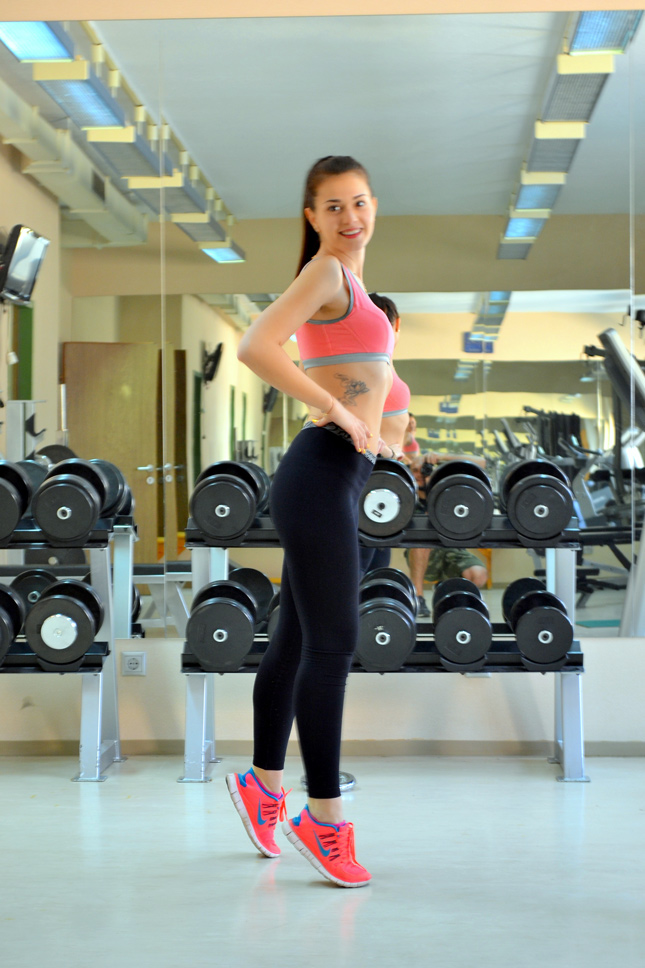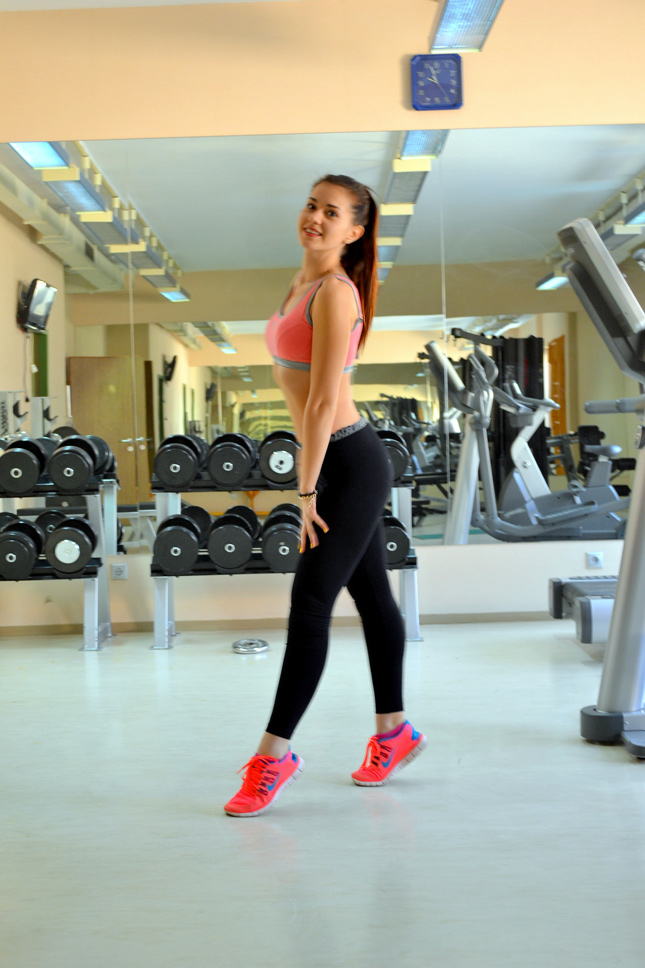 These pictures are from my weekend in Sandanski. Although we are on holiday we have to keep in shape, right :))) I'm not much of a rules tiring workout, but it's nice to give a little body tone of the morning.
If you don't have a program, I would recommend a little cardio, it may even be for 10-15 minutes. After that, I am a supporter of weights exercises for arms and legs. It is good to consult with a professional if you want to be precise in your work. But I have not done it for myself I'm satisfied with what I have achieved. For quite I carried the home gym and if I'm not somewhere out of town, I do exercises at home. I also practice yoga, zumba and more. If you are interested and you want to show you how to keep your body, what exercises, how many series, etc., I will be happy to share it as a comment. Which sport interests you, what you aim to achieve and what exercises you want to read.

Тези снимки са от уикенда ми в Сандански. Въпреки, че сме на почивка ние трябва да се поддържаме във форма, нали така :))) Аз не съм правила кой знае каква уморителна тренировка, но е хубаво да си дадете малко тонус от сутринта.
Ако нямате изготвена програма, бих ви препоръчала малко кардио, може дори да е за 10-15 мин. След което, аз съм привърженик на тежести, упражнения за ръце и за крака. Хубаво е да се консултирате със специалист, ако желаете да сте прецизни в работата си. Но аз не съм го правила и за себе си съм удовлетворена от това, което съм постигнала. От доста време съм пренесла фитнеса у дома и ако не съм някъде извън града, си правя упражнения вкъщи. Като практикувам и йога, зумба и др. Ако ви е интересно и искате да ви покажа как поддържам тялото си, с какви упражнения, по-колко серии и т.н., ще се радвам да споделите като коментар. Кой спорт ви е интересен, какво се стремите да постигнете и за какви упражнения искате да четете.