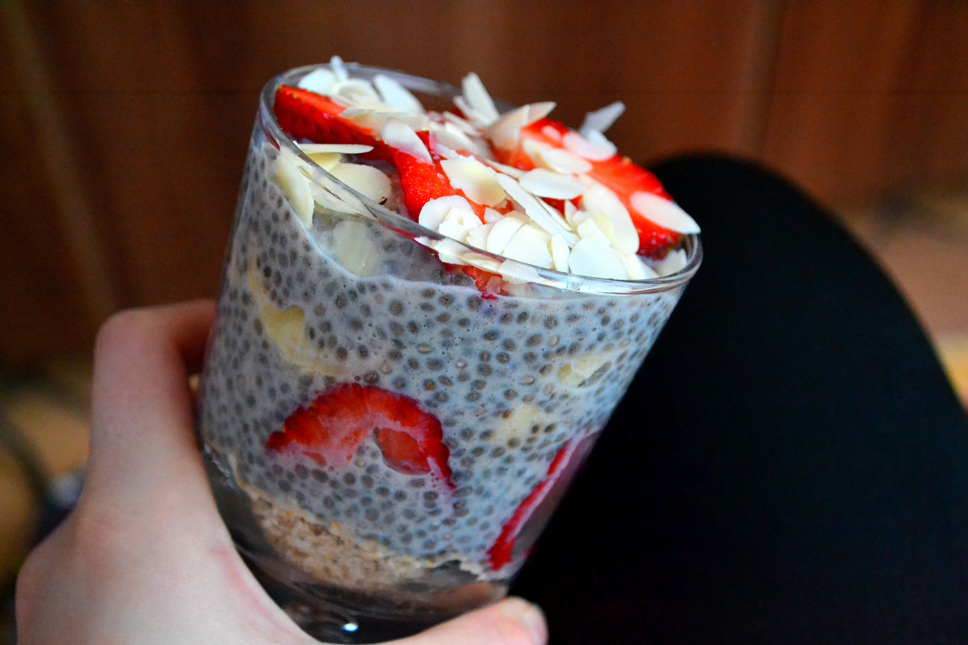 Hello fellas :)) A long time since I share some interesting recipe with you. I'm not a fan of desserts, but I wanted to try the notorious Chia Seed Pudding and so I decided to do. I want to share with you that this recipe is my personal and although searched and read a lot on the internet, did not use ready-made recipes.
Also tell you that this is a superb breakfast and great dessert.

 Здравейте, приятели :)) От доста време не съм споделяла някоя интересна рецепта с вас. Изобщо не съм фен на десертите, но исках да опитам прословутия чия пудинг и така реших да си направя. Държа да споделя с вас, че тази рецепта си е лично моя и въпреки че търсих и четох много в интернет, не се възползвах от готови рецепти.
Чия пудинга е както идеалната закуска, така и страхотен десерт.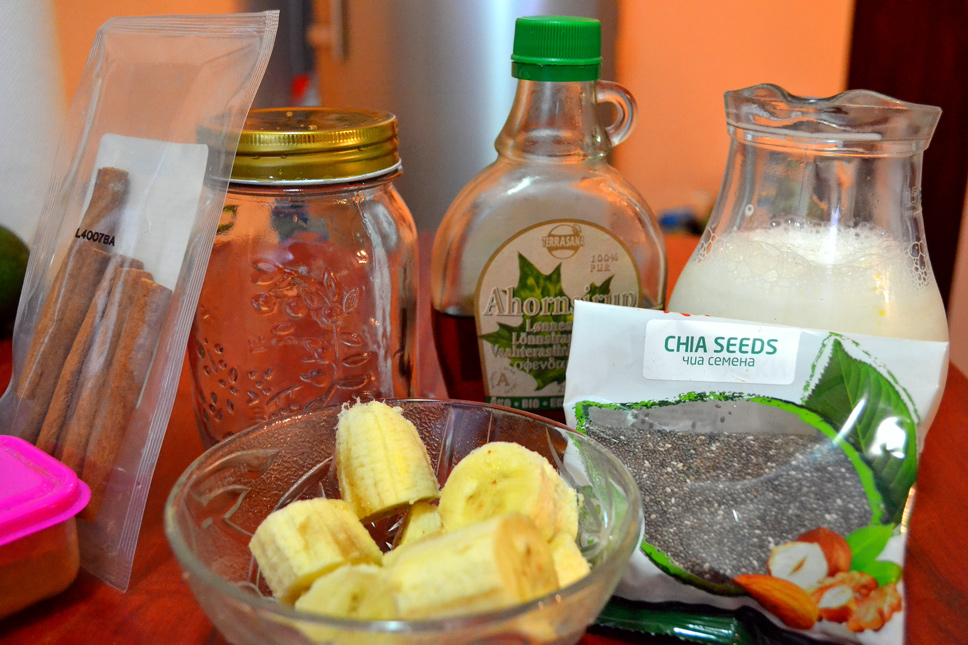 Recipe:
– 300 – 350 ml milk  (I used cow milk – 1,5%) , also can put almond milk or coconut
– Chia Seeds
– 1 banana
– maple syrup
– cinnamon
– jar or box that can be closed
For decoration: oats, strawberries, banana, peeled almonds, coconut, etc.

 Рецепта:
– 300 – 350 мл. мляко ( аз използвах краве 1,5%), може да се сложи бадемово мляко или кокосово
– семена от чия
– 1 банан
– кленов сироп
– канела
– бурканче или кутия, която може да се затвори.
За декорация на пудинга може да използвате каквото обичате, чисто въображение – овесени ядки, ягоди, белени бадеми, банан, кокос и т.н.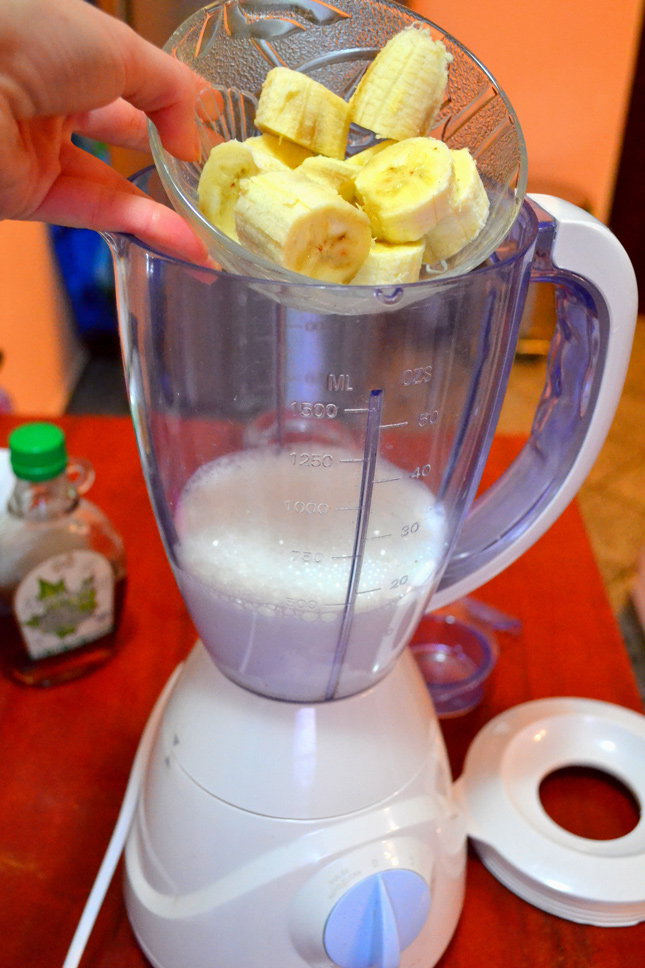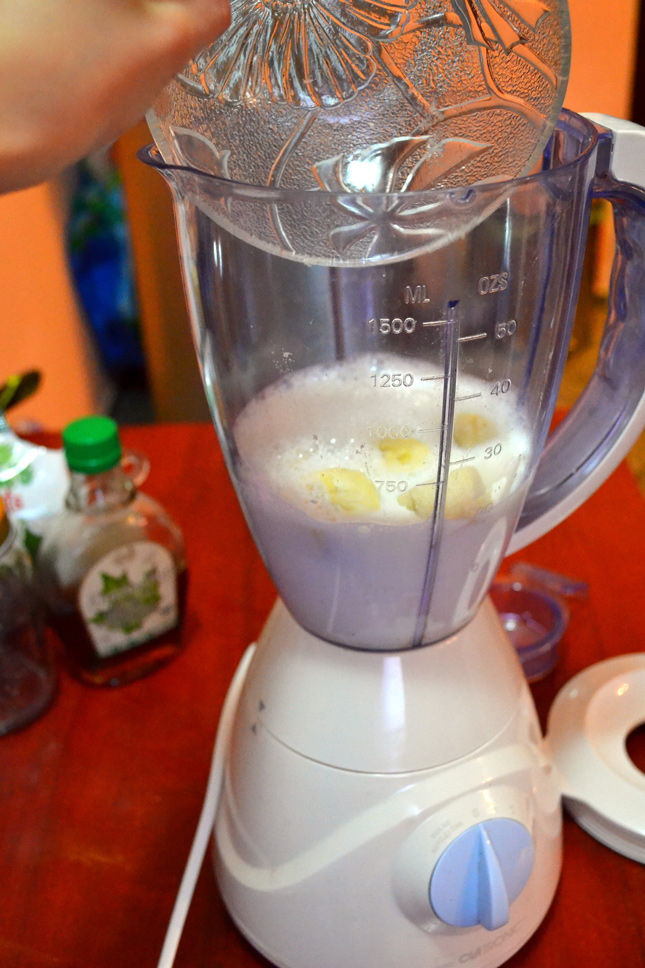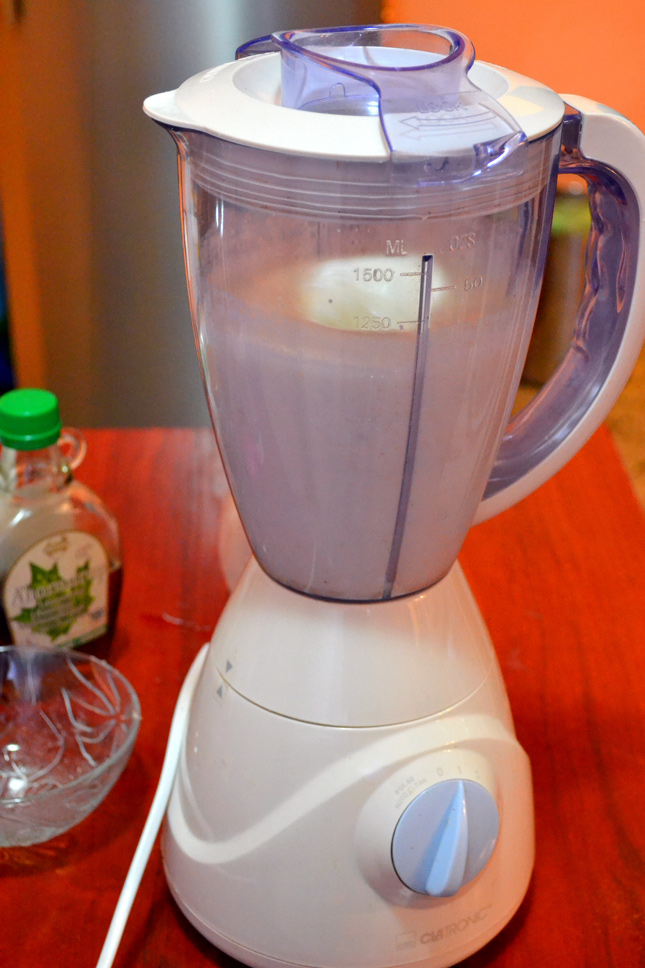 Put the milk and banana in a blender until you make a milkshake. Then add maple syrup to sweeten (according to your taste) and sprinkle with cinnamon. Stirring until a homogeneous mixture.

 Слагате в блендер млякото и банана, докато се получи млечен шейк. След това добавяме кленов сироп, за да подслади (според вкуса ви) и поръсваме с канела. Бъркаме докато се получи хомогенна смес.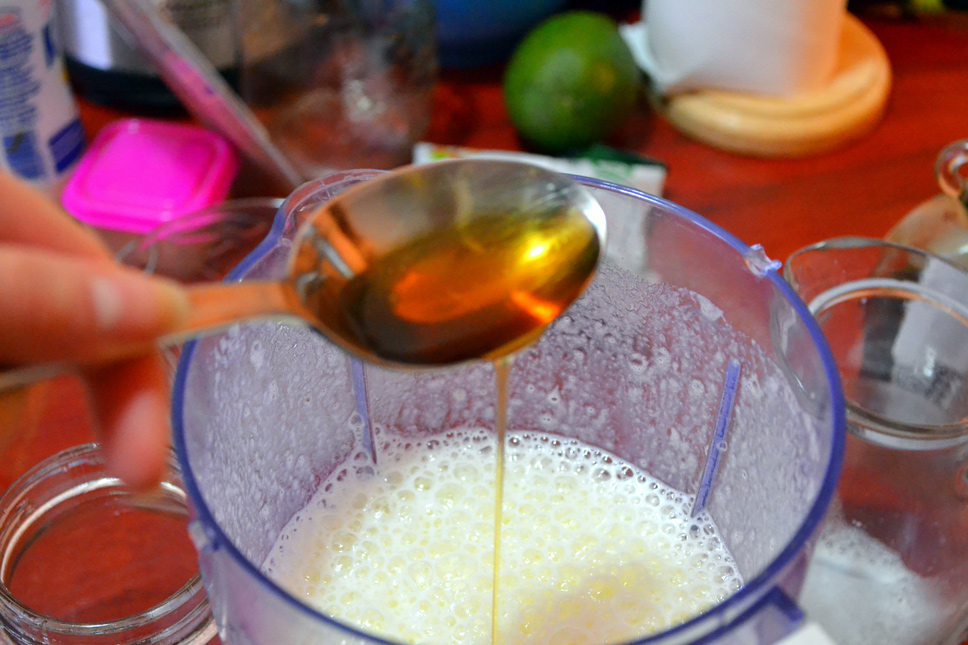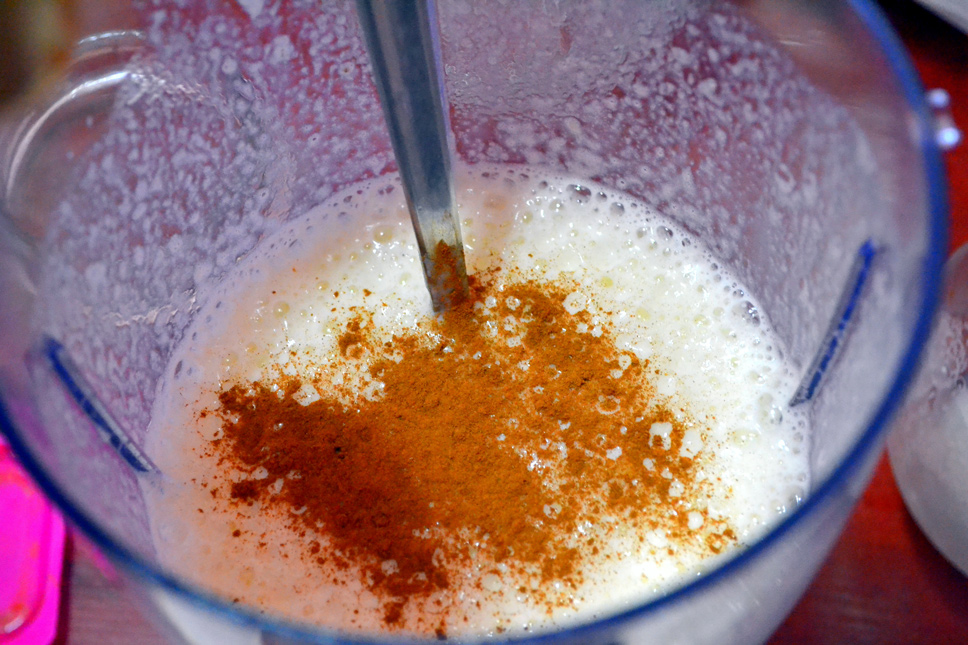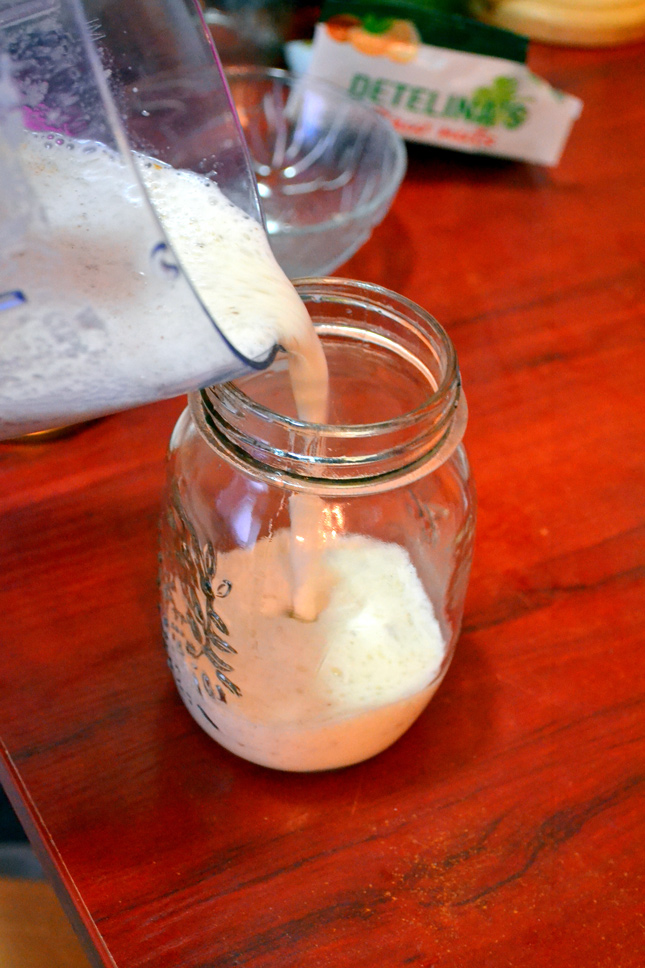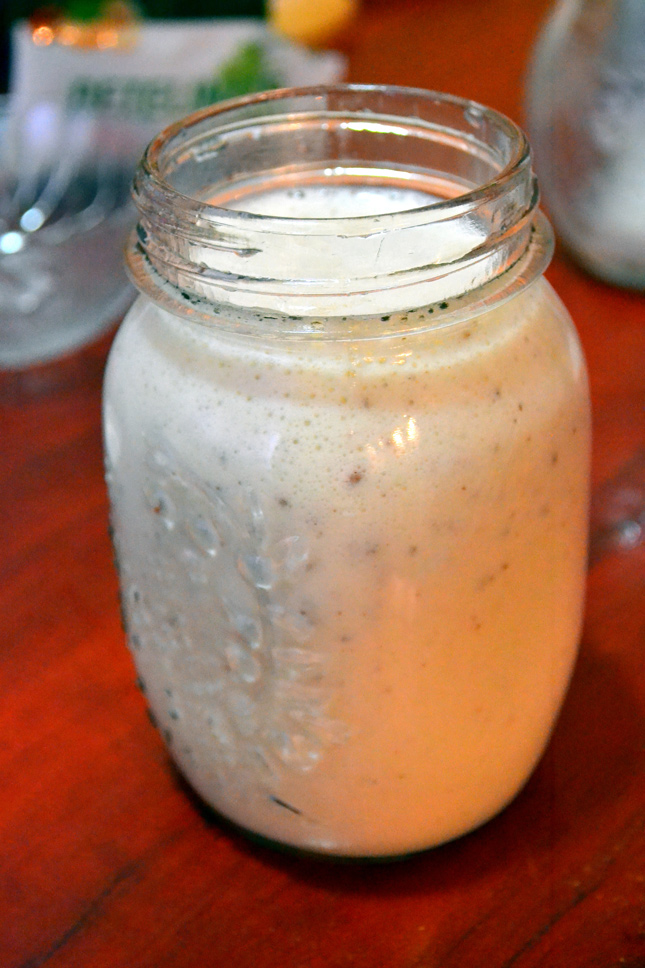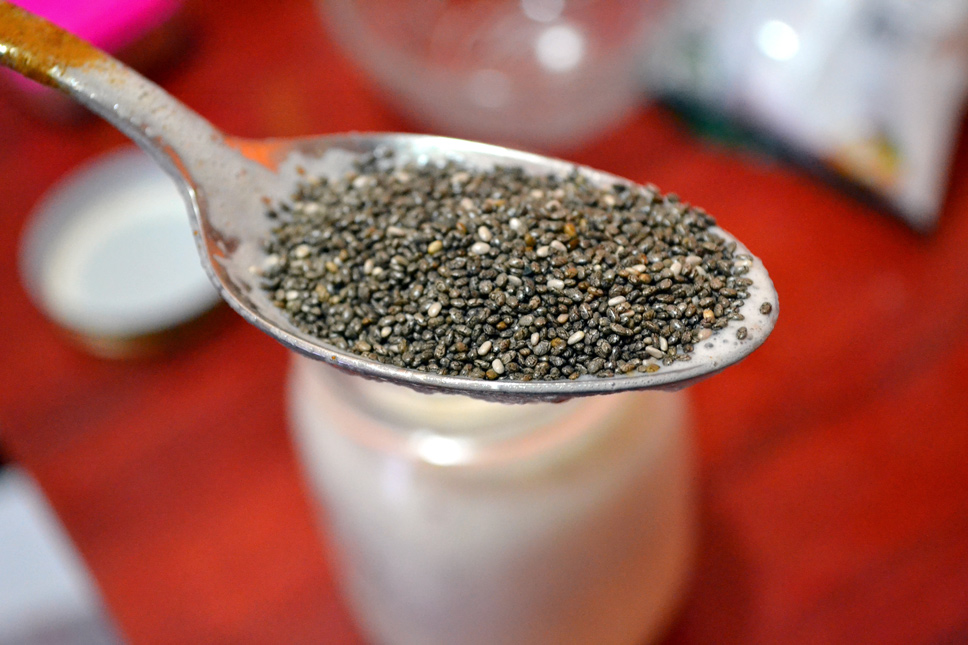 Pour into a jar or box with a lid, then put Chia seeds. I put about 6 tablespoons. Close the jar and start shake it to mix well. The more you stir, the better. I closed it and put it in the refrigerator. Usually it must sit 4 hours to allow the seeds to soak and swell, but even better is to stay the night. I personally took the second option.

 Изсипваме в бурканчето или кутийка с капаче,после слагаме семена от чия. Аз сложих около 6 супени лъжици. След което затваряме буркана и започваме да го разклащаме, за да се разбъркат добре. Колкото повече се смесят, толкова по-добре. Затваряме го добре и слагаме в хладилника. Попринцип трябва да седи 4 часа, за да може семената да попият и да набъбнат, но още по-добре е да остане за през ноща. Аз лично се възползвах от втория вариант.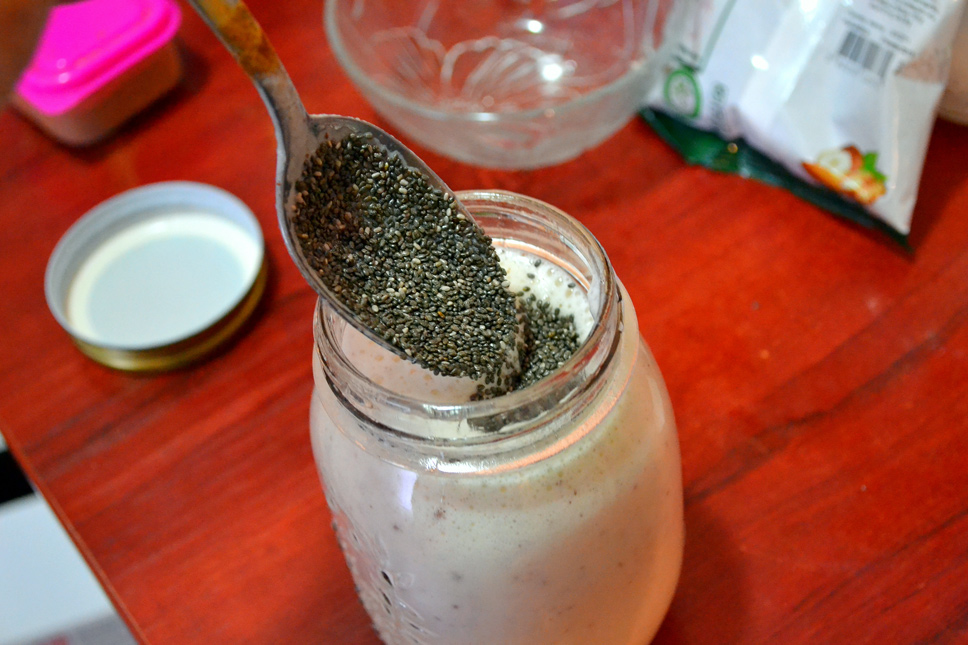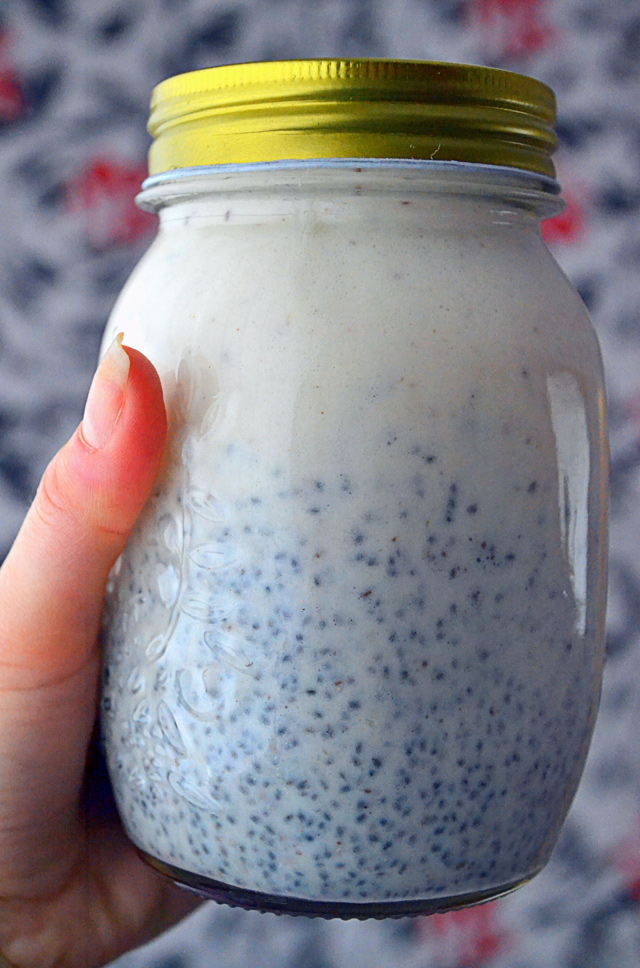 Once the pudding is ready, pick a cup in which to serve. And here comes our imagination. I started with a little oats to the bottom, a strawberry of the walls and next some of the pudding. Then I put line banana slices and then again Chia seed pudding, strawberry and sliced peeled almonds. Then remains only to enjoy the taste!

 След като е готов пудингът, си избираме чашка, в която да го сервираме. И тук идва нашето въображение. Аз започнах с малко овесени ядки на дъното, ягодка на стените и отгоре пудинга от чия. След това сложих ред бананови резенчета и после пак чия пудинг, ягодка и филирани белени бадеми. После остана само да се насладя на вкуса му!