Здравейте, приятели! Днес ще споделя с вас няколко продукта, с които в последно време не се разделям. Като едната гама използвам в ежедневието си, а другата за събития, фотосесии и по-официални вечери, които изискват перфектна визия. Ще започна с ежедневната си грижа за лице и естествен завършек. За което се доверявам изцяло на продуктите La Roche-posay Effaclar. Напоследък ми се появиха доста несъвършенства от напрегнатото ежедневие и определено тази гама продукти има положителен ефект върху кожата ми. Най-новият продукт, който използвам (вместо фон дьо тен) е Effaclar DUO + за изравняване на тена. Много лека текстура, която се предлага в два универсални цвята. Честно казано никога не съм имала акне или мазна кожа, по скоро съм с нормална. И все пак реших да изпробвам продукта, тъй като е лек и удобен за ежедневието. Не е прекалено покривен. Остава естествен завършек, което всъщност е и моята цел.

 Hello, folks! Today I will share with you some of my favorite products for perfect skin. One of them I use in my every day routine, and others are for events, photo shoots and dinners that require perfect look. I'll start with my daily skin care. For it I prefer La Roche-posay Effaclar products. Recently I have some imperfections and definitely this range of products has a positive effect on my skin. The newest product that I use instead foundation is Effaclar DUO + Unifiant. Very light texture comes in two shades. Honestly I've never had acne or oily skin, rather'm normal. Still, I decided to try the product because it is lightweight and comfortable for my daily makeup. Not too covered. It remains natural finish, which is actually my goal.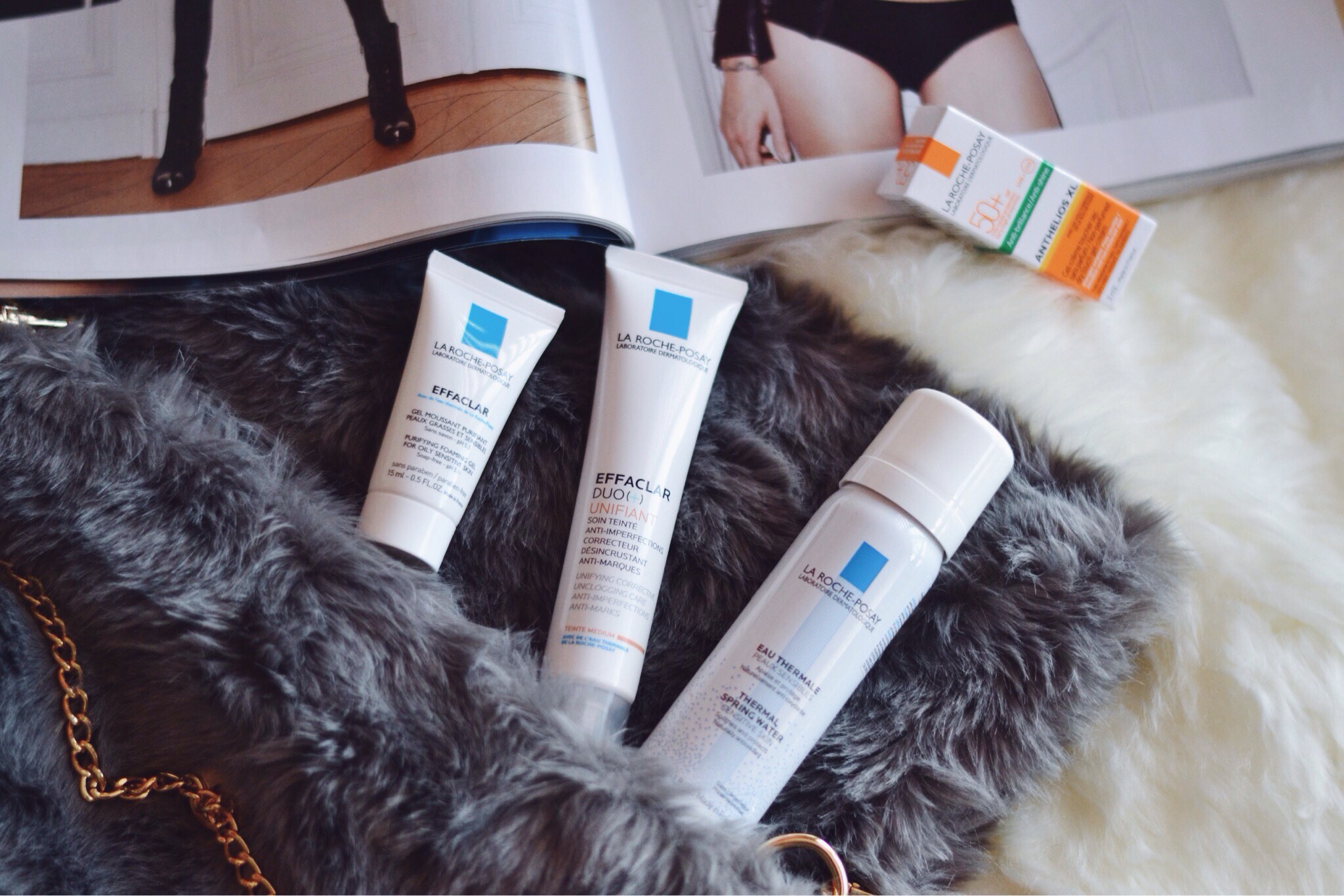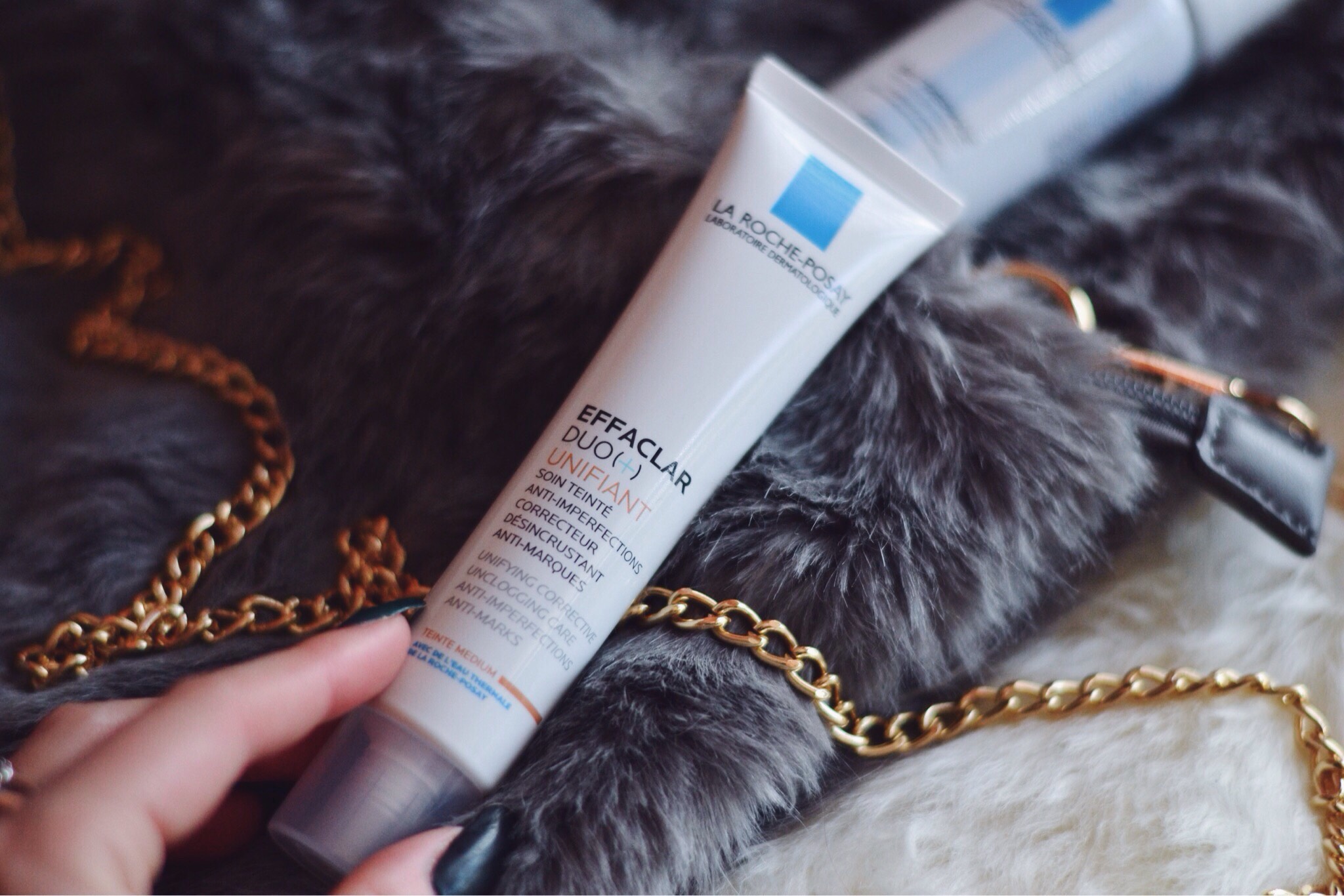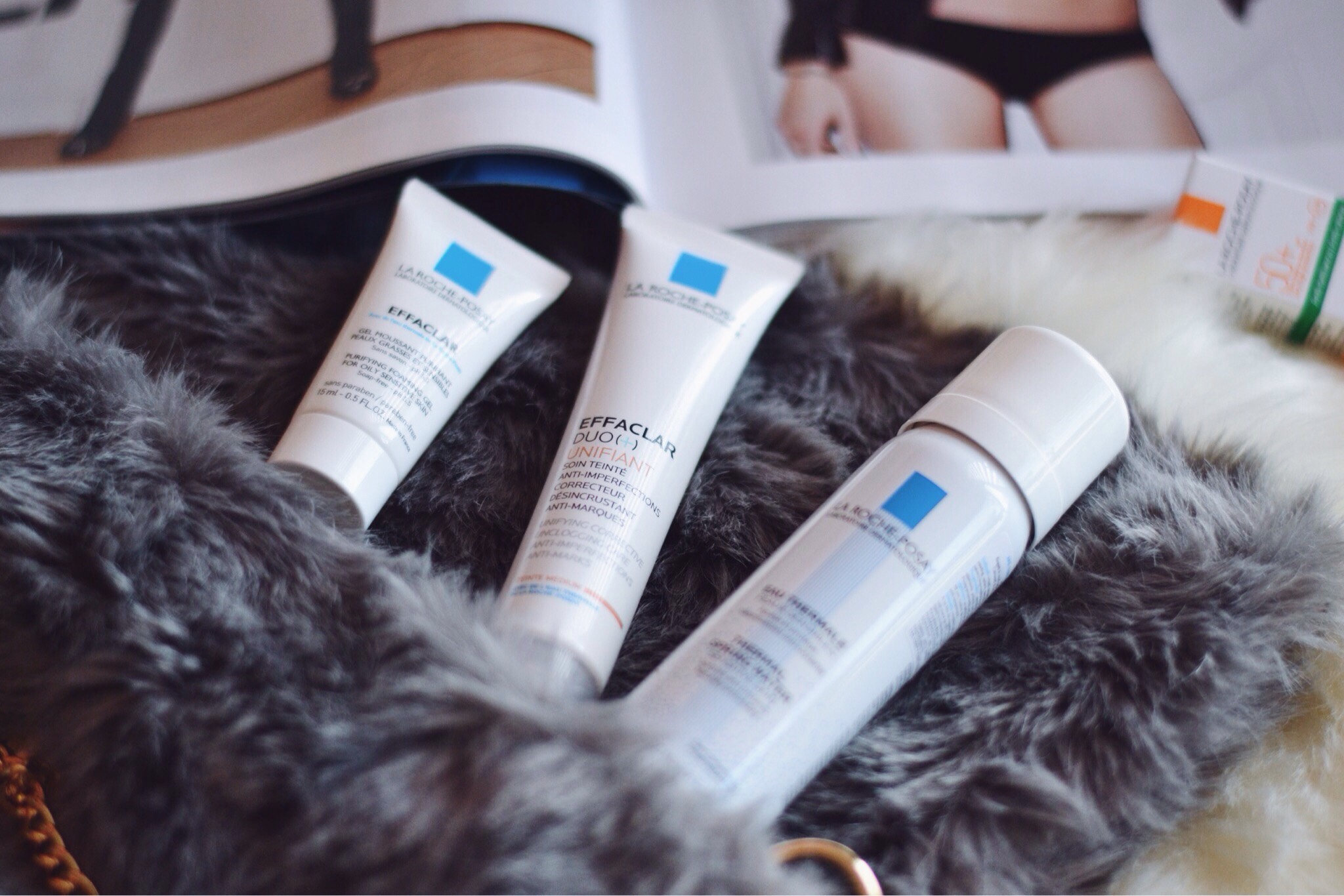 Фон дьо тенът, който може да ви накара да забравите за всякакви несъвършенства определено е новият VICHY Dermablend 3D Корекция. Това е един изключително покривен продукт, с който може да спрете да се притеснявате дали кожата ви изглежда добре. Моментално коригира цвета и изравнява повърхността на кожата. Обогатен със салицилова киселина с ексфолиращ ефект и еперулин с успокояващо действие. Честно казано като изпробвах цветове, за да реша кой да си взема, бях много скептично настроена, тъй като очаквах ефекта "като маска". Но след като сложих на лицето си, покритието беше просто идеално, нямаше разлика. За това е хубаво много прецизно да изберете точен цвят (предлага се в 4), за да прелива и да изглежда естествено. Според мен той е отличен избор за събитие, вечеря или фотосесия.
The foundation that can make you forget about any imperfections, definitely is the new VICHY Dermablend 3D Correction. This is a very covered product with which you can forget about worries for your skin. Instantly correct the face color and evens the skin tone. Enriched with salicylic acid with exfoliating effect and eperulin with soothing effect. Honestly when I trying out the colors to decide what to get, I was very skeptical as I expected "the cake effect". But once you put it on my face, coverage was just perfect, there is no difference. It's good to precisely choose your shade (available 4) to look natural and good. I think it is an excellent choice for the event, dinner or photo shoot.