Здравейте, приятели! Днес сме на бюти вълна и нещо познато, за което вече съм писала. След летните дни и излагането на слънце е време за презареждане на косата. За мен е от голямо значение да поддържам блясъка в косата си, тъй като през годините съм експериментирала много и за съжаление нямам гъстата коса от детските години. Но добрата грижа определено дава видими резултати. Миналата година се подложих на възстанояваща процедура Pro Fiber от L'oreal Professionel, за която може да прочетете повече ТУК. След използването на продуктите почти една година, реших, че е време да се върна в салона за нова диагностика на косата. Процедурата направих в Studio N Stage и резултати бяха наистина добри. Продължавам да изпозлвам червената серия, като за малко по-изсушените връхчета слагам двуфазния серум Restore. И разбира се, ампулите Аптил-100 на всяко четвърто миене. Изключително доволна съм от процедурата и възстановяването, което Pro Fiber прави с косата ми вече втора година.

 Hello, folks! Today I'm on a beauty wave and something that I wrote before. After summer days and sun exposure is time to recharge our hair. For me it is important to keep it shine, because over the years I have experimented a lot and unfortunately I lost the thick hair from the childhood. But the good care definitely gives visible results. Last year, I had a re-charging procedure Pro Fiber by L'oreal Professionel, you can read more about it HERE. After using the products for almost a year, I decided that it was time to go back to the salon for a new diagnostic of the hair. The procedure was in Studio N Stage and the results were really good. I still can use the red series and for my dried ends I put biphasic serum Restore. And of course, ampoules Aptil 100 on every fourth washing. I am very pleased by the procedure and the recovery that Pro Fiber makes for my hair for a second year.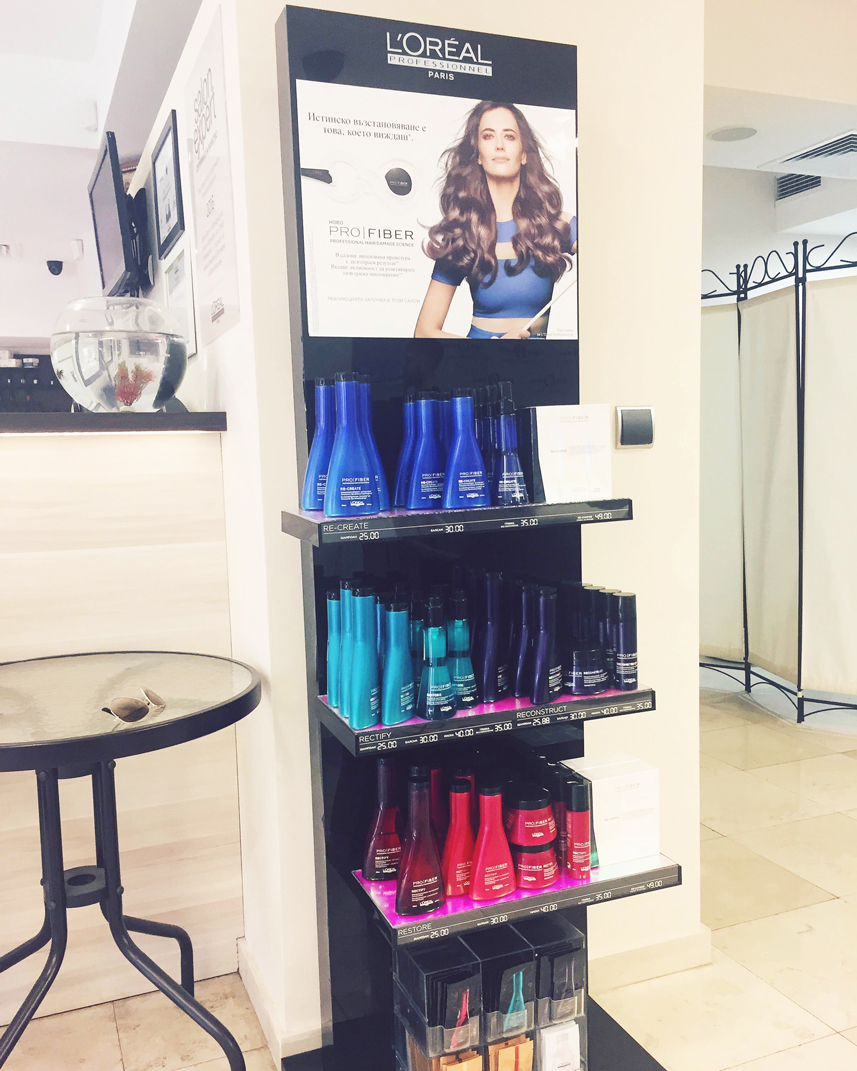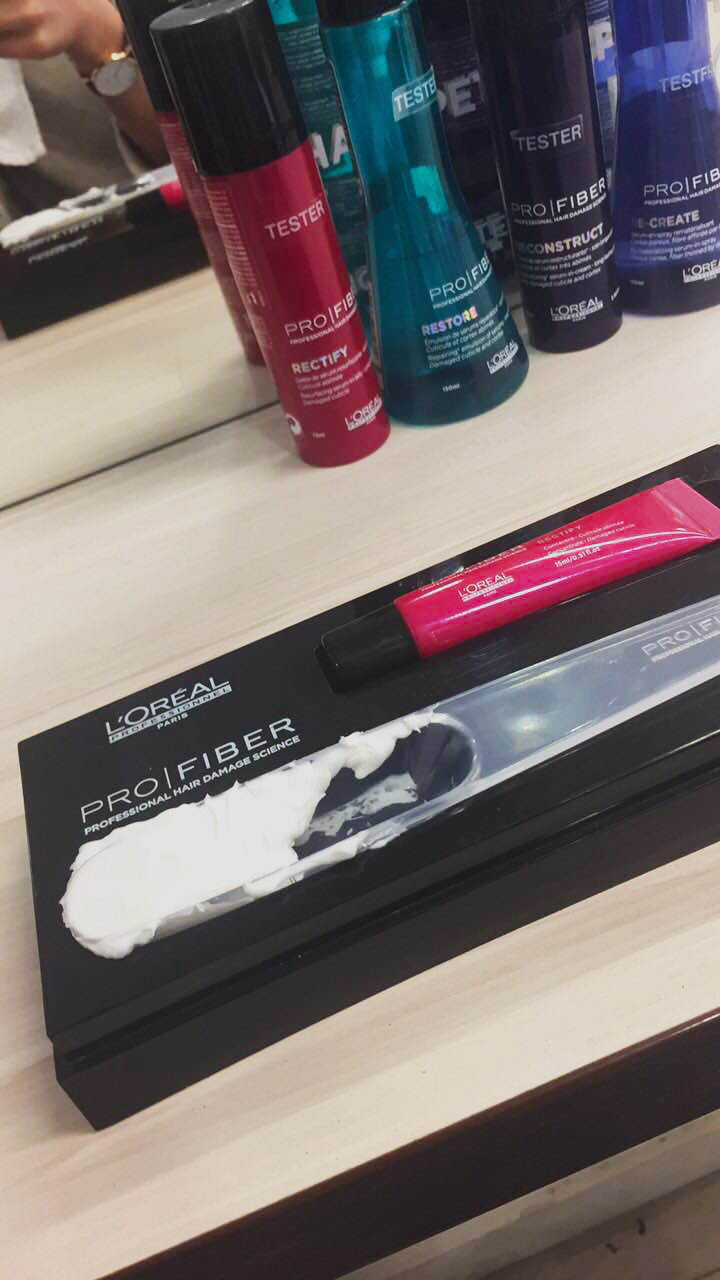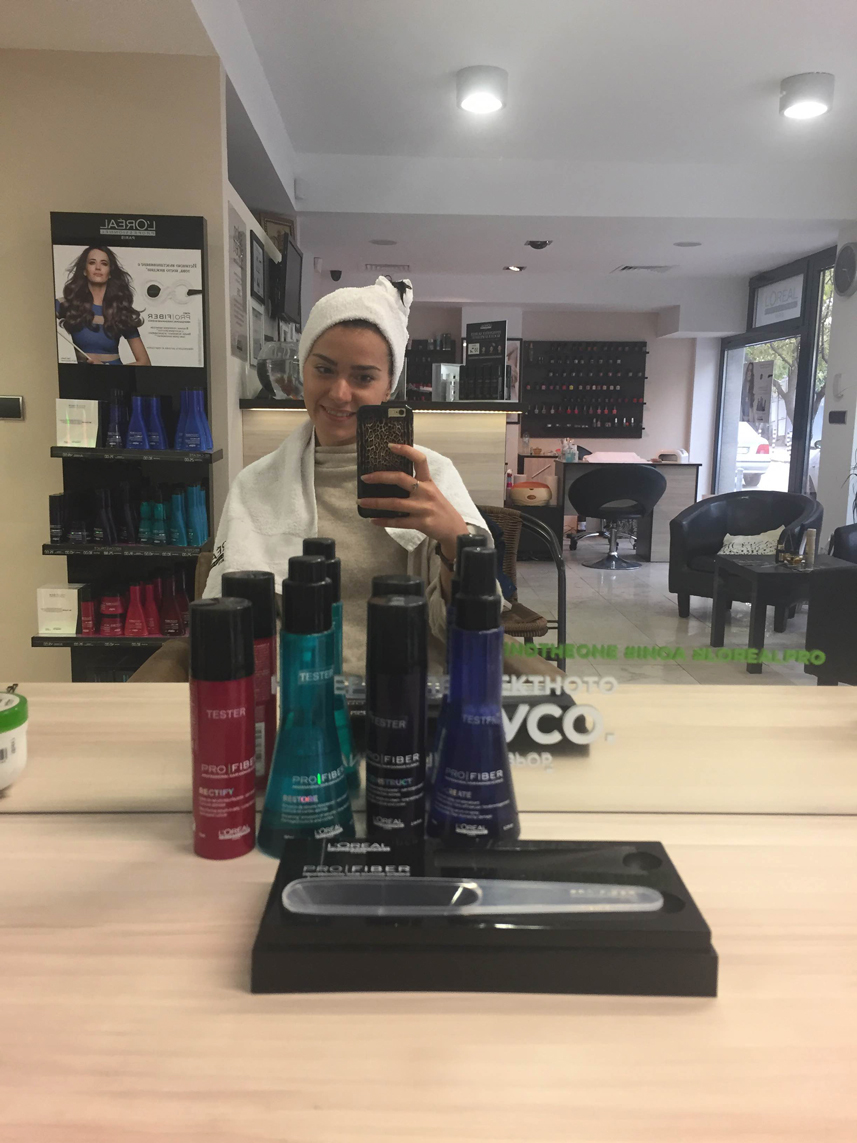 Освен познатите ни три серии, за които може да прочетете ТУК. Тази година L'oreal Professionel лансира нова серия – Re-Create, която може да познаете по синята опаковка. Тя е за изтъняла от увреждане коса и както ми казаха в салона се нарежда между зелената и лилавата серия по сила на възстанояване. Ароматът е разкошен, а текстурата изключително лека и лесна за употреба.

 Besides the known three series for which you can read HERE. This year L'oreal Professionel launched a new series – Re-Create, which can recognize in a blue package. It is for thinning hair. It is between the green and purple series in strength of restore. The scent is gorgeous and extremely light texture is very easy to use.