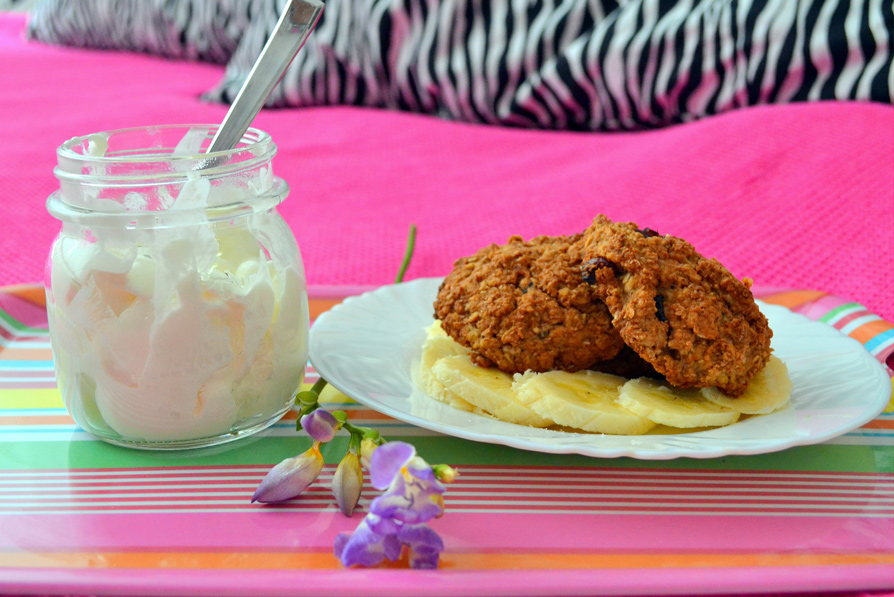 Today I'll show you what I did with the rest of almonds from homemade almond milk. As I told you, you should not throw away. Because you can make a very delicious things, but also is perfect addition to smoothies and soups. For quite some time I wanted to make homemade biscuits with wholegrain flour and oats. I decided that now is the perfect time. This is a very easy and quick recipe, it is not the healthiest in the world, but it is a great alternative to sweets, who  you buy from the store.

  Днес ще ви покажа какво направих с остатъка от бадемите от домашното бадемово мляко. Както ви казах, не трябва да го изхвърляте. От него може да си направите много вкусни неща, а също така е иделна добавка към смутита и супи. От доста време исках да си направя домашни пълнозърнести бисквити с овесени ядки и реших, че сега е идеалният момент. Това е една много лесна и бърза рецепта. Не е най-здравословната на света, но пък е чудесна алтернатива на сладкишите, които купувате от магазина.

 Ingredients:
– the rest of almonds (you can use any nuts and seeds)
– 1 tea cup oatmeal
– 1 tea cup wholemeal flour
– 1 tablespoon soda
– 1 teaspoon salt
– brown sugar, according to taste
– 120 g. butter
– maple syrup
– a few pieces of dark chocolate
– dried cranberries and coconut
– 100 g. wine
– 100 g. water

 Необходими продукти:
– остатъкът от бадеми (може да използвате всякакви ядки и семена)
– 1 ч.ч. овесени ядки
– 1. ч.ч. пълнозърнесто брашно
– 1 с.л. сода
– 1 ч.л. сол
– кафява захар, според вкуса
– 120 гр. масло (може да се използва шарлан)
– кленов сироп
– няколко парченца черен шоколад
– сушени червени боровинки и кокос
– 100 гр. вино
– 100 гр. вода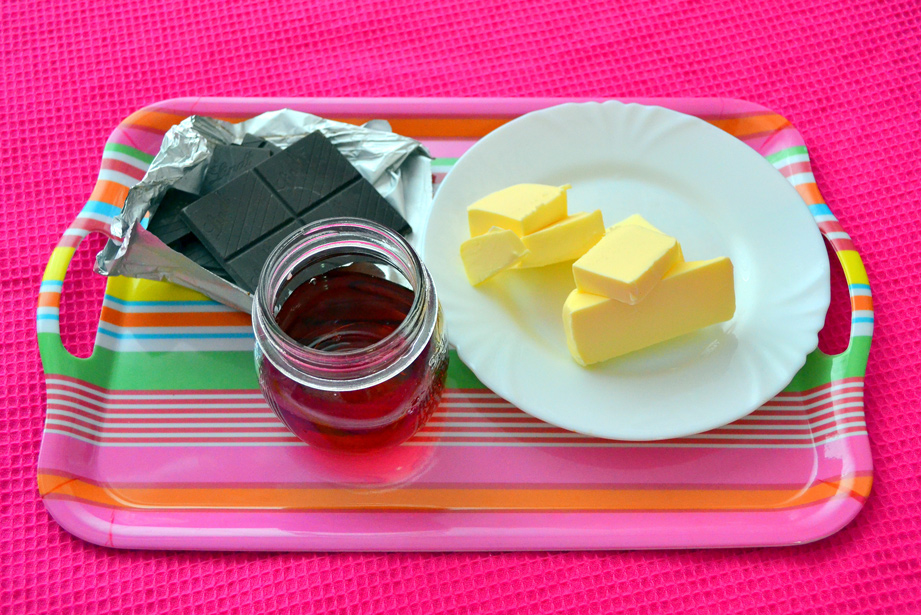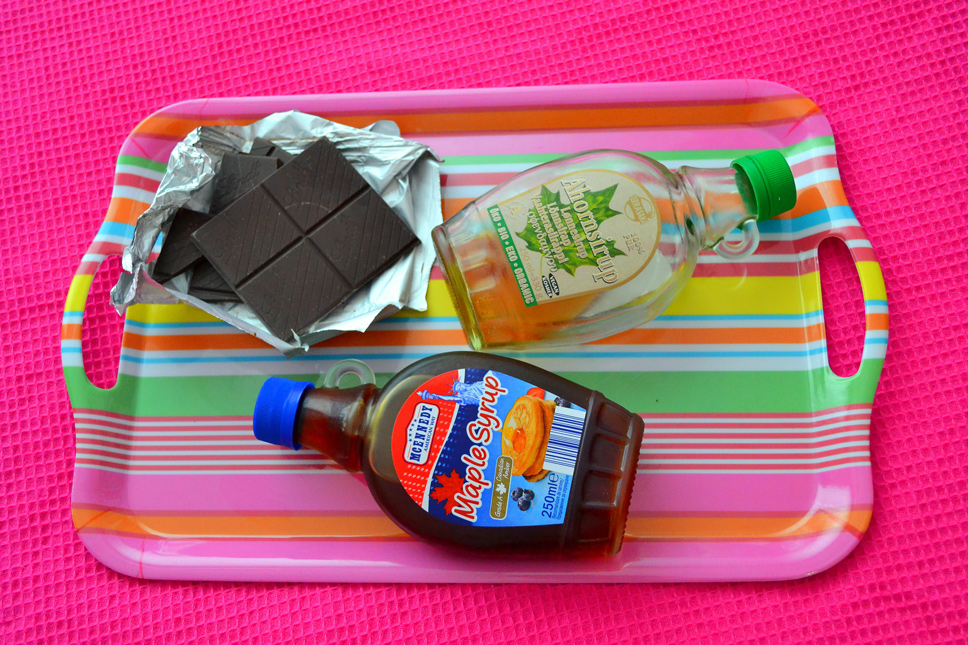 Take two bowls. Mix all the dry ingredients in first and in the other – liquid. Dry part are the flour, oats, almonds, dried fruit, sugar, salt and baking soda. Here can squeeze the chocolate pieces and add them to the dry mixture. In another bowl, mix the wine, water, butter (should be melted) and maple syrup. Confuse both to obtain a homogeneous mixture. Then add the liquid mixture into the dry. Should receive a mix, which can be shaped biscuits. In a small pan, put baking paper, smeared it with butter and arrange cookies. Bake at 180 degrees depending on how you prefer, you can bake in less time and become softer inside. You may leave and become toasted. The choice is entirely yours.

 Вземаме две купи, в едната смесваме всички сухи съставки, а в другата течните. Сухата част са брашното, овесените ядки, бадемите, сушените плодове, захар, сол и сода. Като тук може да си начупим шоколадови парченца и да ги добавим в сухата смес. В другия съд смесваме виното, водата, маслото (което трябва да се разтопи) и кленовия сироп. Бъркаме и двете до получаване на хомогенна смес. След това добавяме течната смес в сухата. Трябва да получим микс, с който да може да се оформят бисквитите. В малка тавичка слагаме хартия за печене, намазваме я с масло и ги нареждаме. Печем на 180 градуса, в зависимост от това, как ги предпочитате, може да се пекат по-малко време и да станат по-меки отвътре. Или да се оставят и да са по-препечени. Изборът е изцяло ваш.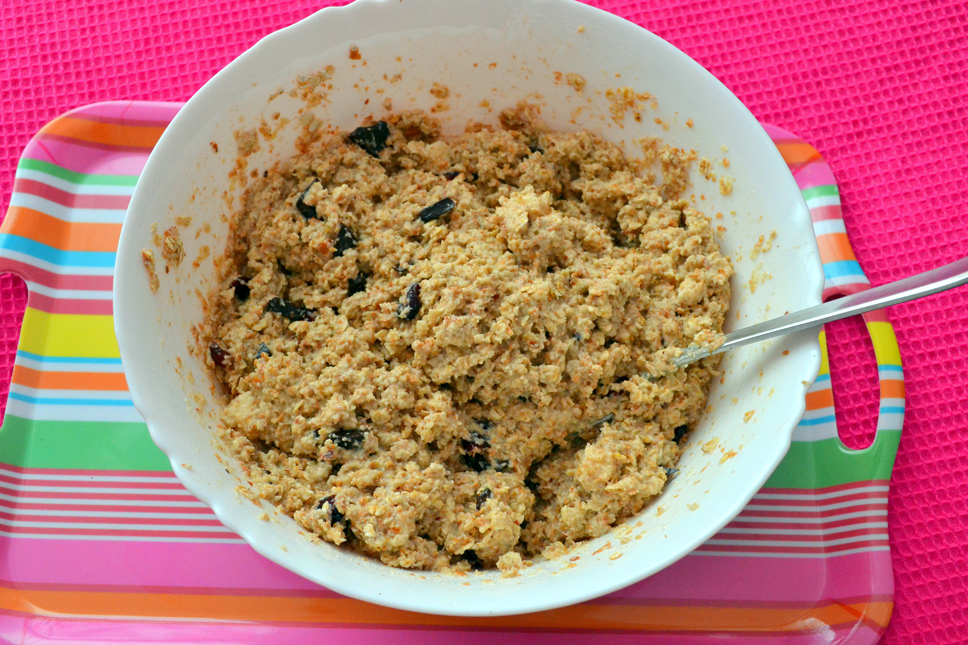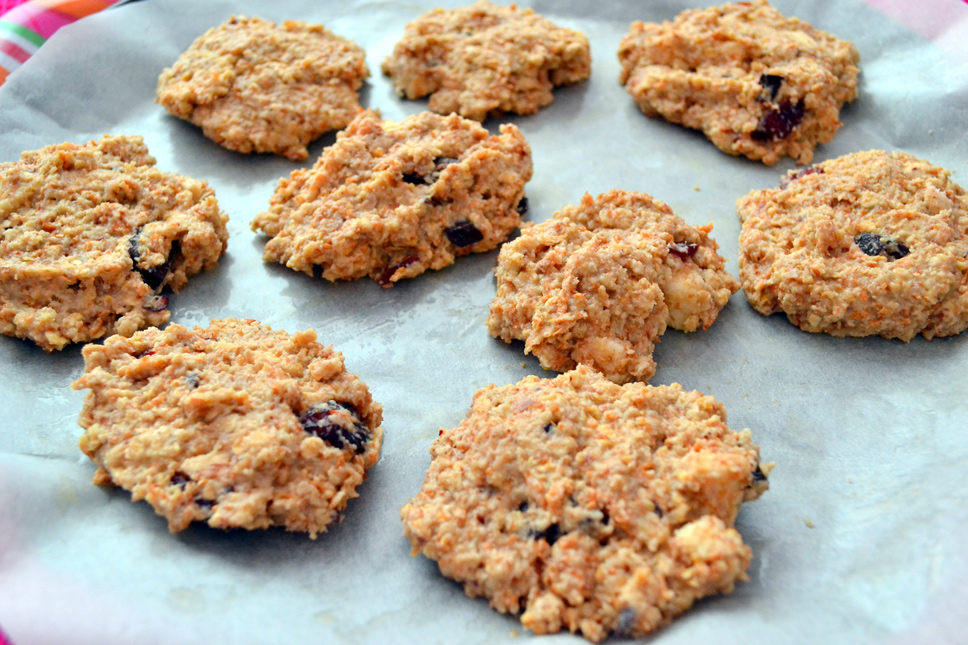 Depending on the size you will get about 30-40 cookies, maybe more. I personally made them bigger, for this and the number was smaller.
They are ideal for breakfast with coffee or tea, also very tasty combination with yogurt. Do you like them? What is your recipe for homemade oatmeal cookies?

 В зависимост от големината ще получите около 30 – 40 бисквити, може и повече. Аз лично ги направих по-големи, за това и бройката беше по-малка.
Те са идеални за закуска с кафе или чай, също така изключително вкусна комбинация с кисело мляко. Какво мислите? Вие правите ли си домашни пълнозърнести бисквитки?