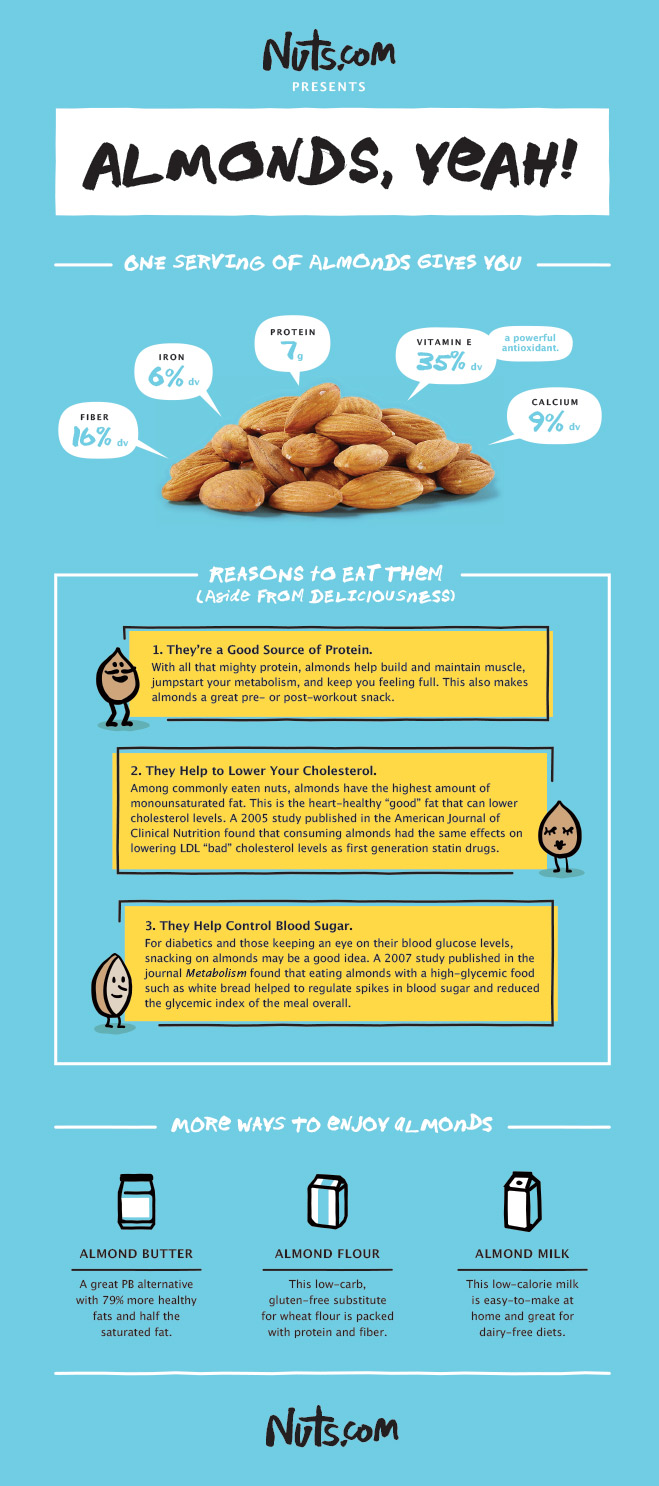 Hello folks, today as I promised to write about one super food, namely almonds. Every of us tried almonds. I personally love to eat them raw into the mix with dried cranberries. Nuts.com have done a great collage for the benefits of almonds. They are rich in vitamins, mineral salts and trace elements. Almonds are rich in calcium too. I love to eat them, because a small amount of this super food can keep me sieves for a long time. You know, you should not overdo with the amount eaten almonds.

 Здравейте, приятели, днес както обещах ще пиша за една супер храна, а именно бадемите. Всеки от нас е опитвал бадеми. Аз лично обожавам да си ги хапвам сурови в микс със сушени червени боровинки. Nuts.com  са направили един страхотен колаж с ползите от бадемите. Те са изключително богати на витамини, минерални соли и микроелементи. Бадемите са най-богати на калций. Аз обичам да ги консумирам, защото малко количество от тази супер храна може да ме държи сита доста време. Може би знаете, че не трябва да се прекалява с количеството изядени бадеми.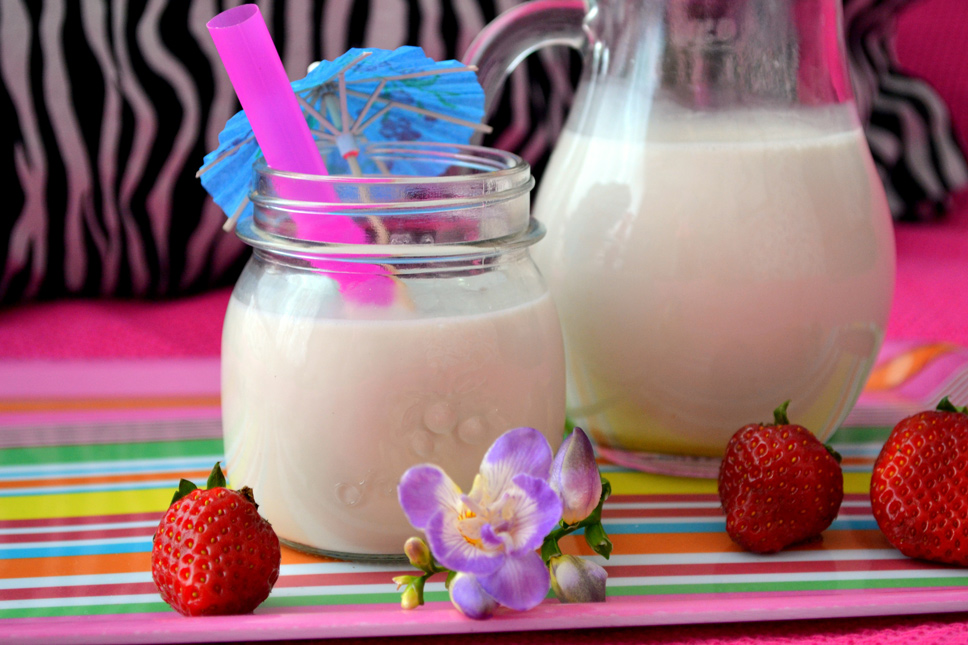 I recently took a liter of milk, as I love to drink and to cook with it. As I try to eat healthy for several years, I decided to delve into the net and see what are the benefits and harms of the cow milk. You can see that the articles are split 50/50. There are those who will tell you drink milk and those who will tell you to stop. I thought about what I can replace it. And I picked an almond milk. Honestly I'll tell you, quite a while I looking to buy, but a pity that there is not very common. So I decided to make my own. In each case nuts milks are much more healthy than ordinary cow's milk. As you know, there are many people who are allergic to lactose, making almond milk ideal replacement.

 Наскоро си взех един литър прясно мляко, тъй като обожавам да го пия и да си готвя с него. Стремя се да се храня здравословно вече няколко години, затова реших да се разровя в нета и да видя какви са ползите и вредите му. Сами може да видите, че статиите са разделени 50/50. Има такива, които ще ви кажат пийте мляко и такива, които ще ви кажат спрете. За това си помислих с какво мога да го заменя. И се спрях на бадемовото мляко. Честно да ви кажа от доста време търся да си купя, но жалко че тук не е много разпространено. Та за това реших да си направя сама. Във всеки един случай ядковите млека са много по-полезни от обикновеното краве мляко. Както знаете, има доста хора, които са алергични към лактоза, което прави бадемово мляко идеален заместител.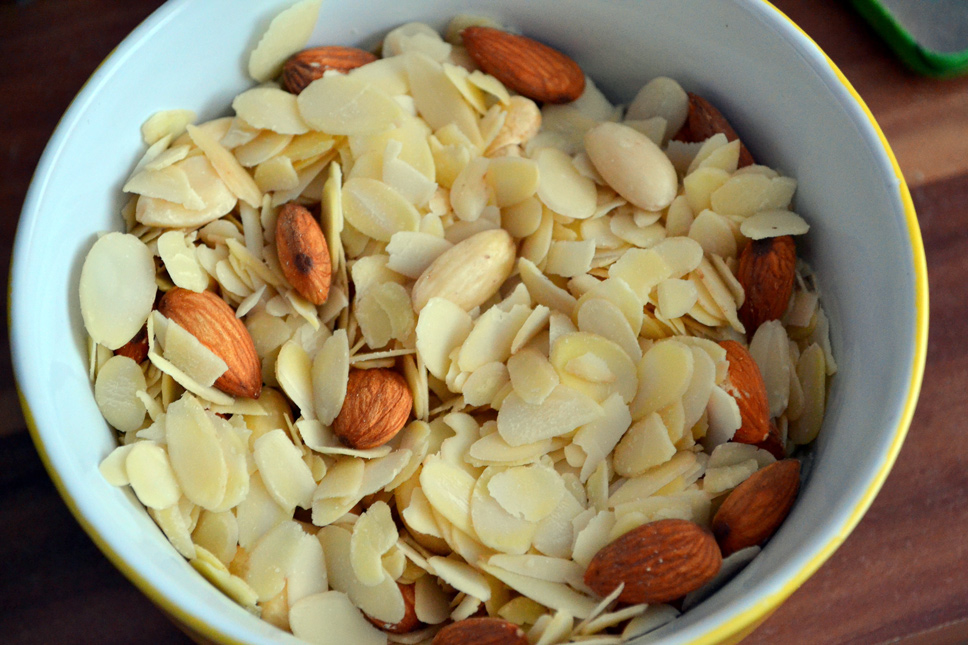 I decided to show you how to make a homemade almond milk.
Required products:
– 300 g. raw almonds (I tested all kinds – peeled, sliced and unpeeled)
– 400 ml. water
– vanilla sugar, honey or maple syrup (optional)
– gauze

 Реших да ви покажа как да си направите домашно бадемово мляко.
Нужните продукти:
– 300 гр. сурови бадеми (аз изпробах от всички видове – белени, филирани и небелени)
– 400 мл. вода
– ванилена захар, мед или кленов сироп (по избор)
– марля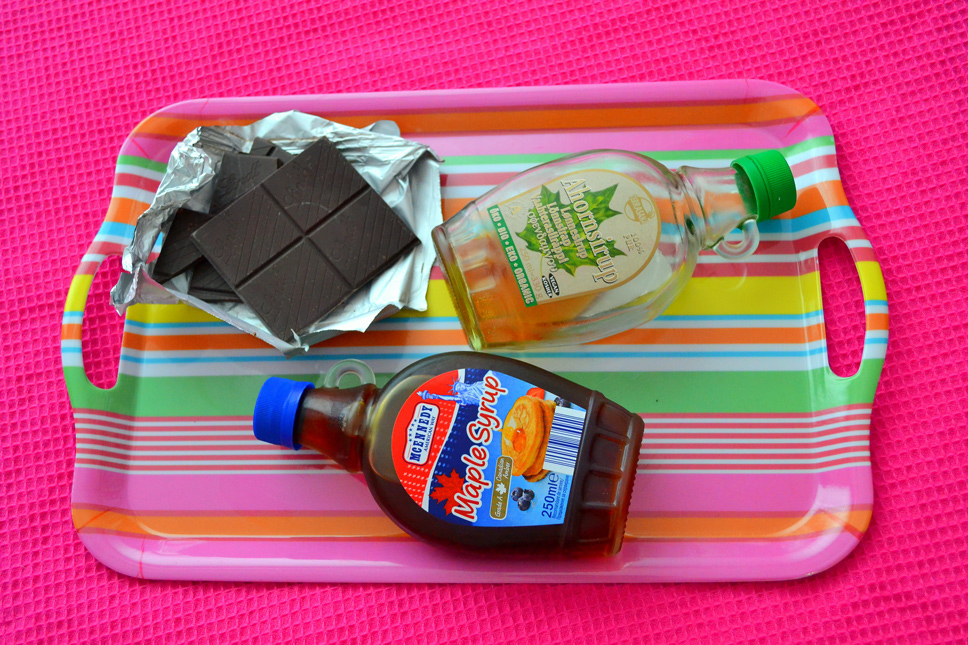 Put them in a bowl and soak them in water. It's nice to stayed overnight. Or two days if you want.

 Сложете ги в купичка и ги накиснете във вода. Хубаво е да преседят през ноща. Може и два дни.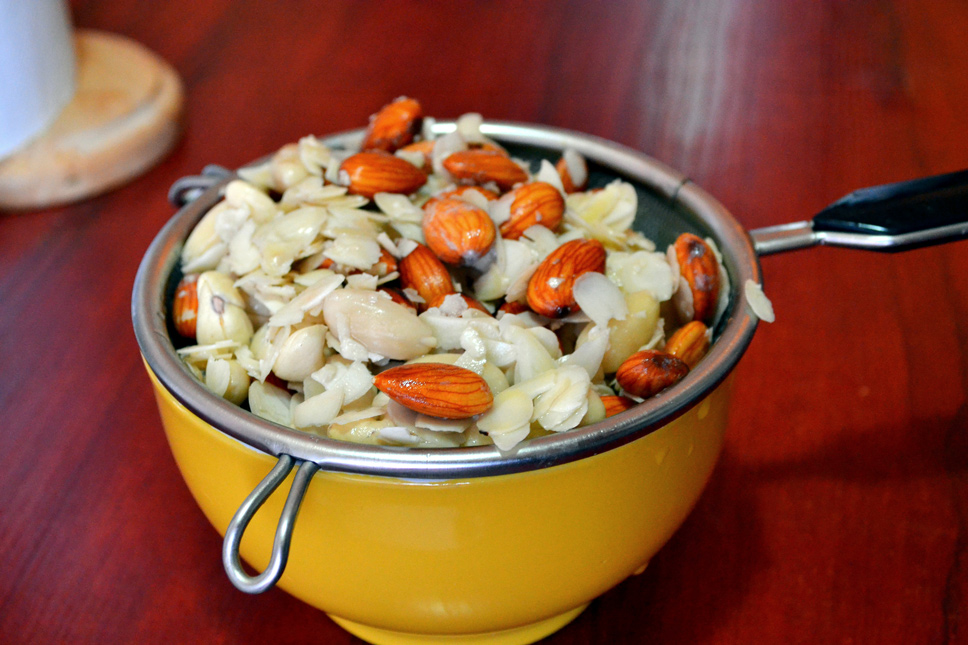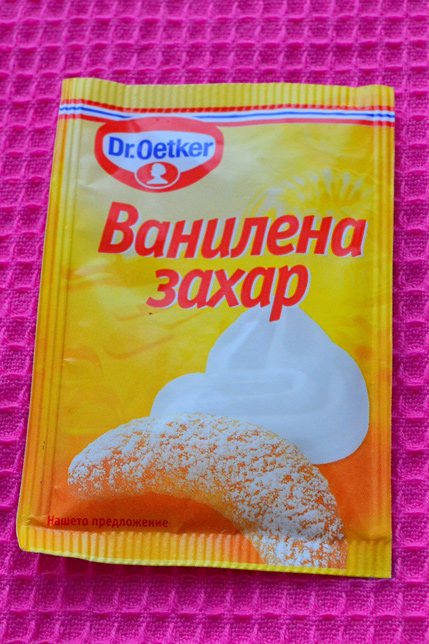 Once almonds are ready, express them very well. Put them in a blender, then add water. Water can be added to your choice depending on what density you prefer. I put about 400 ml of water per 300 g. almonds. Put a vanilla sugar, honey or maple syrup if you want. We start the blender until a homogeneous mixture and we are ready.

 След като са готови ги изцеждате много добре. Слагате ги в блендер, след което добавяте вода. Водата може да се добави по ваш избор в зависимост каква гъстота предпочитате. Аз сложих около 400 мл вода на 300 гр. бадеми. Добавяме ванилена захар, мед или кленов сироп, каквото прецените и ако искате. Пускаме блендера докато се получи хомогенна смес и сме готови.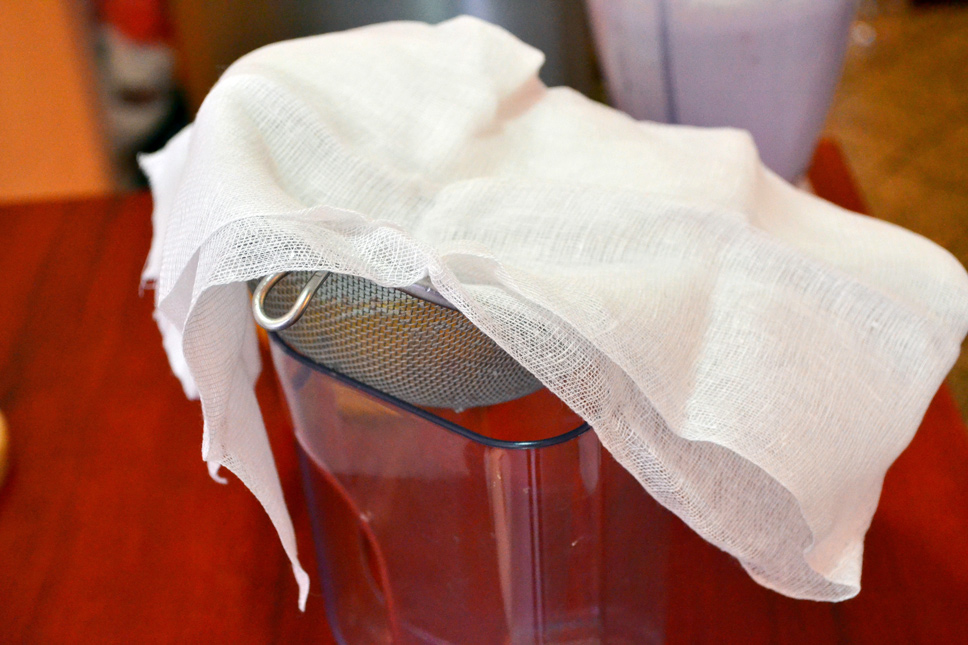 Express it very well in a strainer and a gauze. And the milk is ready for consumption. Can be stored in the refrigerator for 2-3 days in a closed container.

 Изцеждате го много добре през марля и цедка. И млякото е готово за консумация. Може да се съхранява в хладилник за около 2-3 дни в затворен съд.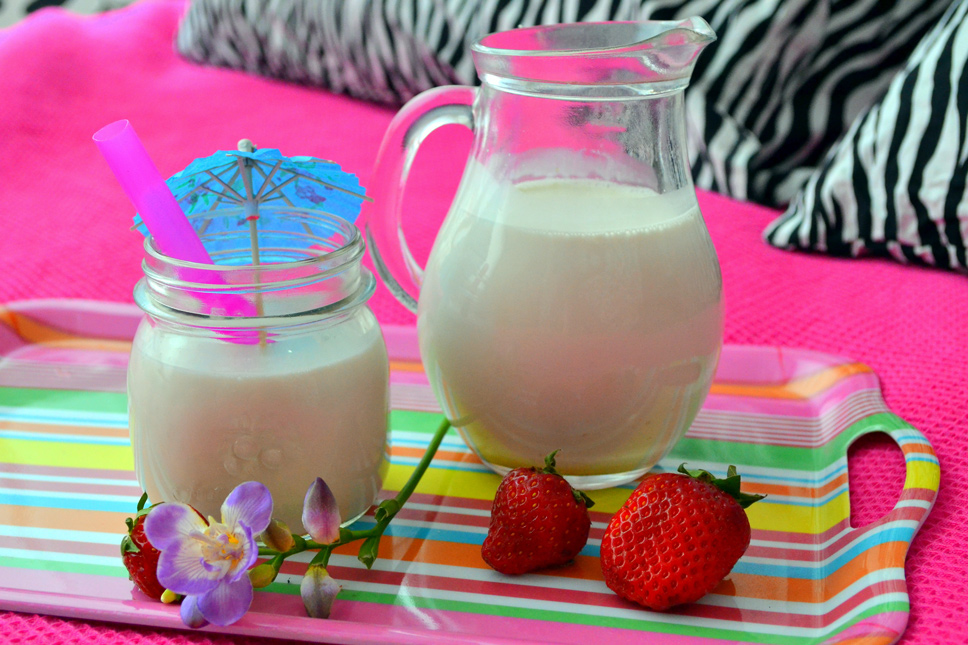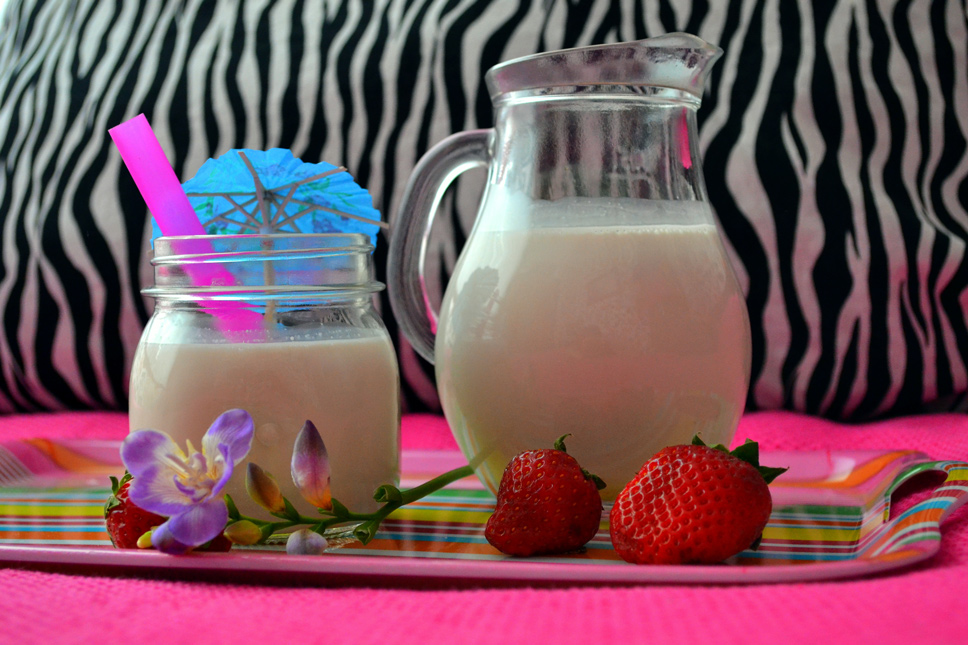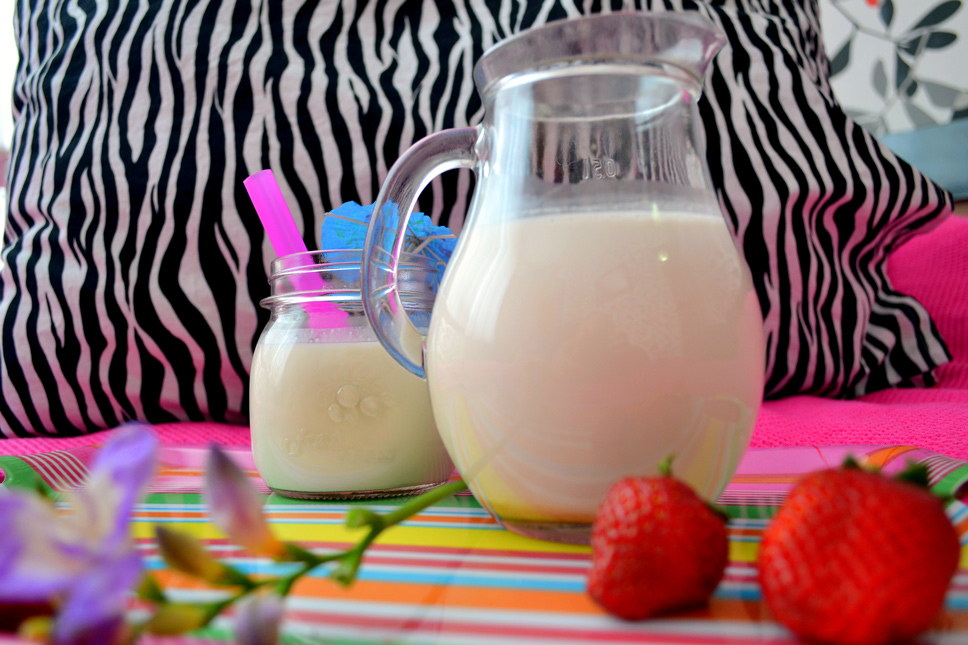 Do not dispose of the remaining almonds. From them you can make great dishes. Can also be added to smoothies and soups. Soon I will show you what I have prepared with them :)) For the first time I make homemade almond milk, so I decided to try it out in my favorite chia seed pudding. I mixed in a little jar little milk with 4 teaspoons Chia seeds. I left it overnight in the refrigerator. And contrary to the winter snow outside, I made a great breakfast with a summer mood.

 В никакъв случай не изхвърляйте останалите бадеми. От тях може да си направите страхотни вкусотии. Също може да се добавят в смутита и супи. Скоро ще ви покажа аз какво си приготвих с тях :)) За пръв път си правя домашно бадемово мляко, за това реших да го изпробвам в така любимият ми чия пудинг. Смесих  в едно малко бурканче малко мляко с 4 чаени лъжички семена от чия, оставих го за една нощ в хладилника. И противно на снежната зима навън, си направих страхотна закуска с лятно настроение.