Здравейте, приятели! Напоследък все повече ми се иска да пиша в блога, но за съжаление не ми остава достатъчно време. Не отдавна споделих с вас, че отново се завърнах към студентството за още една магистърска степен и ми се наложи да оставя блога на страна за малко, но ето, че се завърнах и то с една много важна тема. Тъй като вече официално лятото е тук, започва отпускарския сезон и морските преживявания. За всяка една дама е от изключително значение да изглежда безупречно. А под безупречно имам предвид с кожа "гладка като коприна". Всеки обича това усещане, нали? Честно казано, аз съм обсебена от тази идея за безупречност и за това съм изпробвала какво ли не през годините… Най-новото нещо, което реших да тествам е фотоепилацията в домашни условия. Обещаваща ни бързо, лесно и ефективно трайно обезкосмяване. От известно време използвам новия фотоепилатор Braun Silk Expert 3. Преди да започна с тестването, проучих много за самата идея на IPL лъчите и фотоепилацията като цяло, до каква степен би била опасна за кожата, имат ли ефект подобни продукти и т.н.
Braun Silk-expert IPL е технология, която насочва светлинния лъч към меланина в косъма, прекъсвайки процеса на израстване на косъма. При продължителна, периодична употреба светлинната енергия предотвратява появата на нежеланото окосмяване. А най-хубавото е, че Braun Silk Expert 3 има 250 000 импулса, което означава 13 години третиране на цялото тяло. Като при използване на този продукт, той сам определя цвета на кожата и интензитета на светлина. Единственото, което трябва да направите е да го включите. Има два режима на работа, стандартен и нежен за хората, които за пръв път се сблъскват с това "чудо" наречено фотоепилация 🙂 Разбира се, продуктът е клинично тестван.
След многото събрана информация, стигнах до извода, че мога напълно да се доверя на този продукт. Всъщност аз си позволявам да го използвам само за участъци, които не излагам на пряка слънчева светлина (за момента). Освен, че не е добре за кожата, тя може да получи и пигментиране. Но все пак ние си знаем, винаги когато се излагаме на слънце е добре да пазим кожата си с висок фактор, колкото и да си мечтаем за шоколадовия загар… Така, че не забравяйте слънцезащитата било то без или с употреба на уреда. Резултати – видими, може да очаквате чак след няколко месечна употреба, тъй като този продукт не е агресивен и е създаден така, че да щади кожата ви. Разбира се най-важното е, че резултати са дълготрайни и веднъж отървете ли се от досадното окосмяване, то няма да се върне отново. Синтезирайки ви цялата информация, която получих и личния си опит до момента, определено бих казала, че ще продължа да го използвам и със сигурност е най-ефективното нещо, което съм опитвала до момента.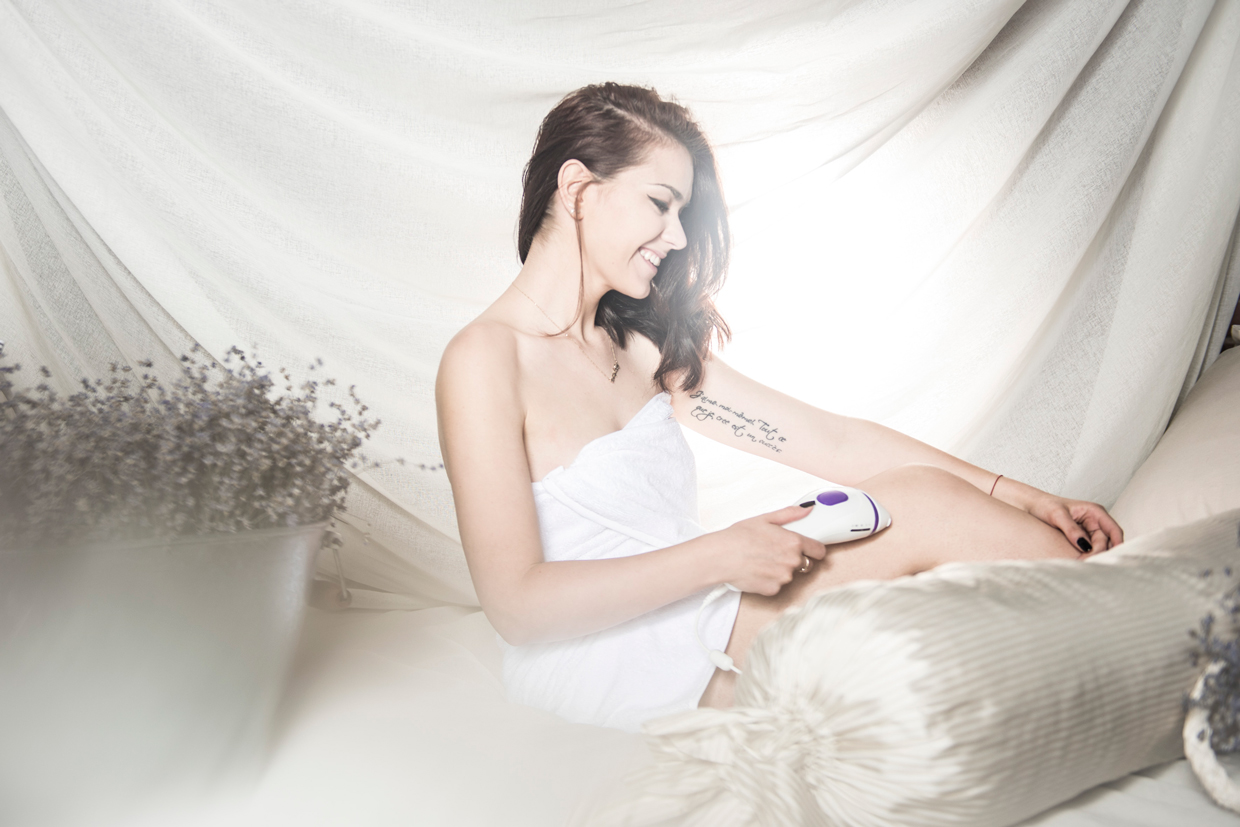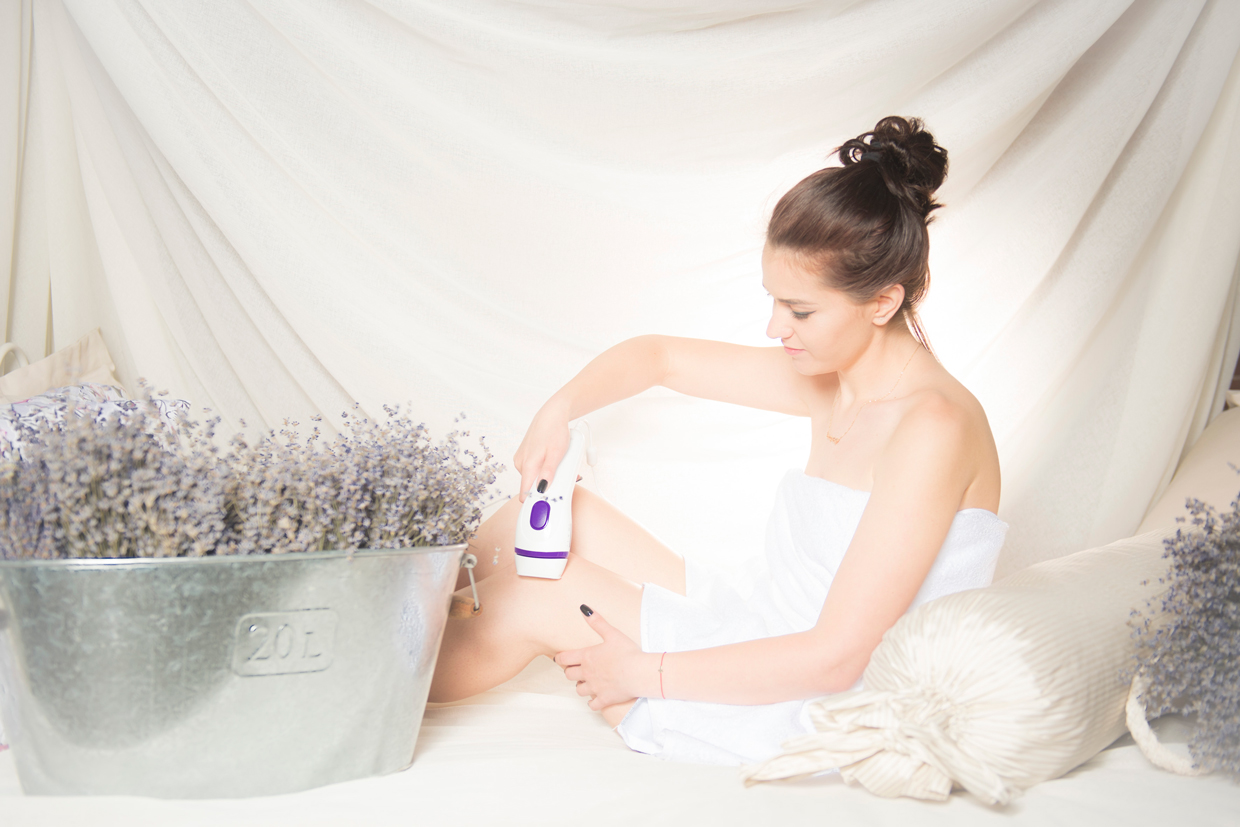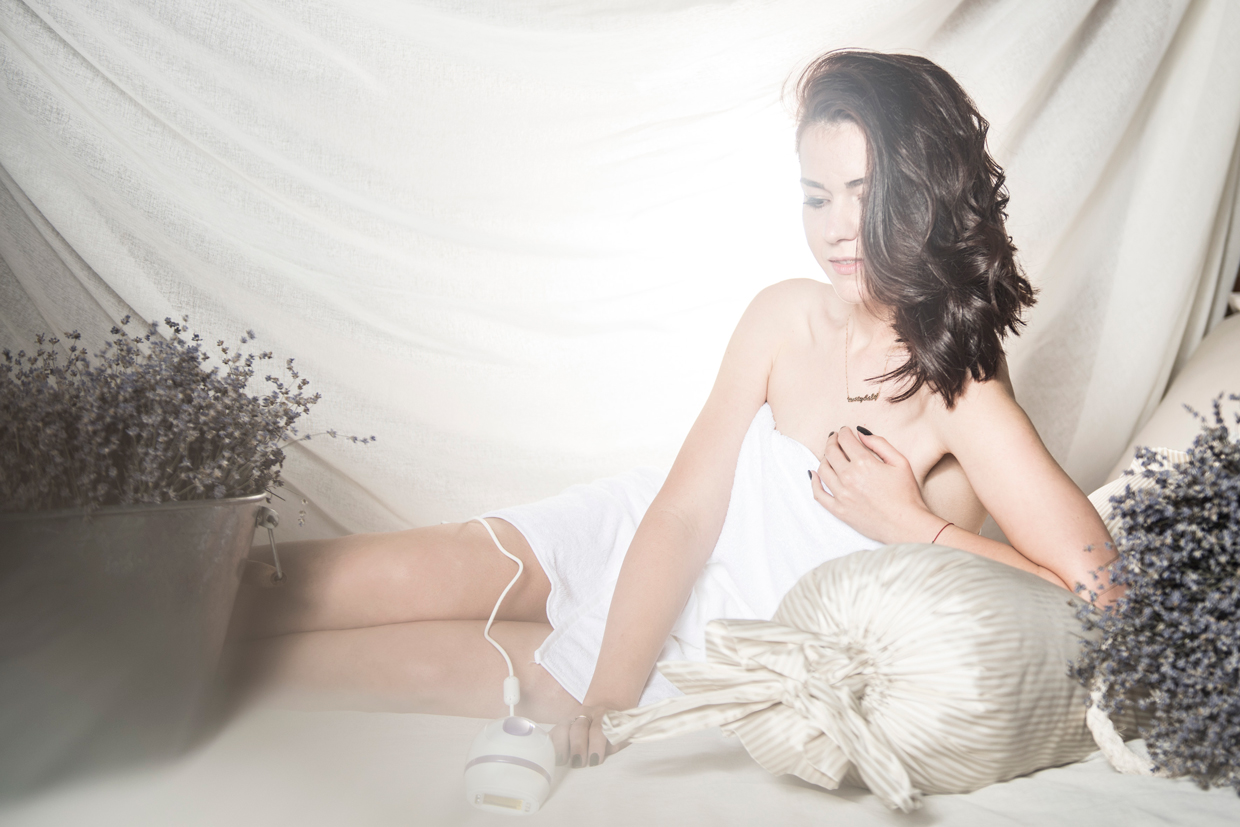 Hello, friends! Lately, I'd like to write more here, but unfortunately I don' have enough time. I shared with you that I returned to the university for another master's degree and I had exams, but came back with a very important topic. As the summer is officially here, the holiday season and sea experiences begin. For every lady, it is very important to look perfect with a skin "smooth as silk". Everyone loves that feeling, right? Honestly, I'm obsessed with this idea of ​​impeccability, and for this I've tried anything over the years … The newest thing I decided to test is home-photoepilation. Promising fast, easy and effective permanent hair removal. I decided to try the new Braun Silk Expert 3. Before I started the test, I searched a lot about ​​IPL rays and photoepilation in general, is it dangerous for the skin, is there an effect from this kind of products, etc.
Braun Silk-expert IPL is a technology that directs the light beam to melanin in the hair, interrupting the hair growth process. With prolonged, periodic use, light energy prevents unwanted hair from occurring. Best of all, Braun Silk Expert 3 has 250,000 flashes, provides the equivalent of full body treatments for up to 13 years. When using this product, it determines the color of the skin and the intensity of light. All you have to do is turn it on. There are two types of work – standard and gentle 🙂 Of course, the product is clinically tested for safe and effective use at home.
After all of this information, I came to the conclusion that I can fully trust this product. In fact, at the moment I use it for stretches that I do not expose to direct sunlight. Because this isn't very good for the skin, it can get pigmentation. But we know that whenever we expose at sunlight, it is good to keep our skin with high SPF … So don't forget it, whether or not using this IPL product. The results – visible, you can expect only after a few months of use, because this product is not aggressive and is designed to protect your skin. Of course the most important thing is that the results are permanent and once you get rid of the annoying hair, it will not come back again. By synthesizing all the information that I have received and my personal experience so far, I would definitely say that I will continue to use it and is certainly the most effective thing I've ever tried.