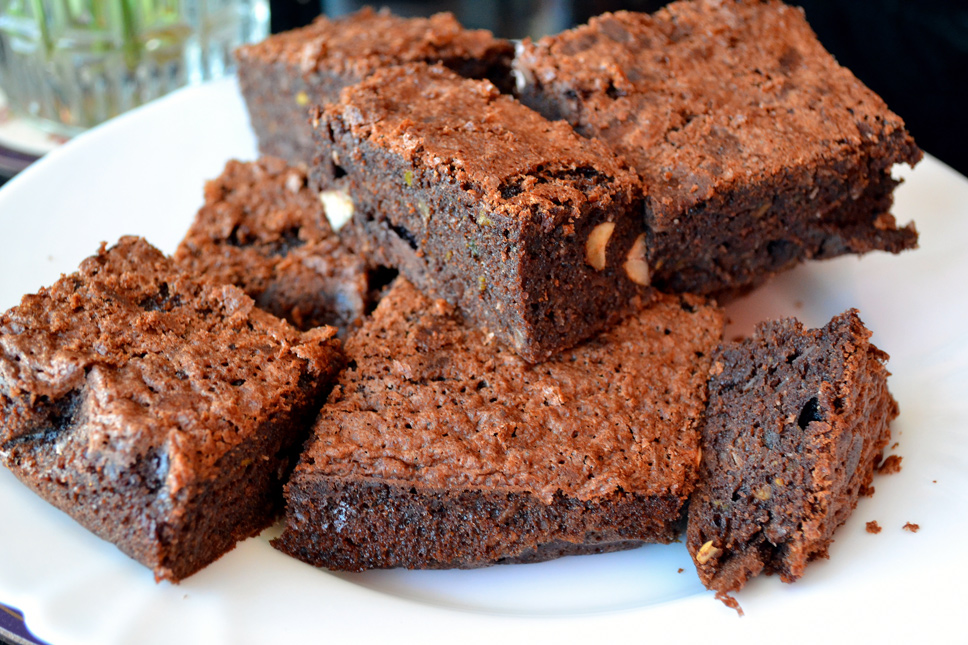 Today I present you a very tasty recipe. Several times I mentioned that I'm not a fan of sweets,  and very rarely happens to cook them. About the Brownie, to be honest, I tried it once and I didn't like it. I tried to make my own version, a little healthier and naturally not so hauntingly sweet. Brownie is entirely cocoa and chocolate dessert, as is implied by its name, but we know the benefits of dark chocolate :))) If you forgot, then click here: http://cvetybaby.com/dark-chocolate/

 Днес ще ви представя една много вкусна рецепта. Няколко пъти съм споменавала, че не съм фен на сладкишите и много рядко ми се случва да готвя такива. Да съм честна, брауни съм опитвала само един път и изобщо не ми хареса. За това исках да направя собствен вариант, малко по-здравословен и естествено не толкова натрапчиво сладък. Браунито е изцяло какаов и шоколадов десерт, както се подразбира от името му, но пък ние знаем какви са ползите от черния шоколад :))) Ако сте забравили може да прочетете тук: http://cvetybaby.com/dark-chocolate/

 Brownie with avocado Recipe:
– 1/2 cup flour (I used white and wholemeal)
– 1/2 tsp salt
– 1 cup almonds (peeled and sliced raw cashew)
– 140 g. of dark chocolate
– 200 g. melted butter
– 1 large avocado
– 6 eggs
– cocoa
– 1 1/3 cups brown sugar

 Рецепта за Брауни с Авокадо:
– 1/2 ч.ч. брашно (аз използвах бяло и пълнозърнесто)
– 1/2 ч.л. сол
-1 ч.ч. бадеми (белени филирани и сурово кашу)
– 140 гр. черен шоколад
– 200 гр. разтопено масло
– 1 голямо авокадо
– 6 яйца
– какао
– 1 1/3 ч.ч. кафява захар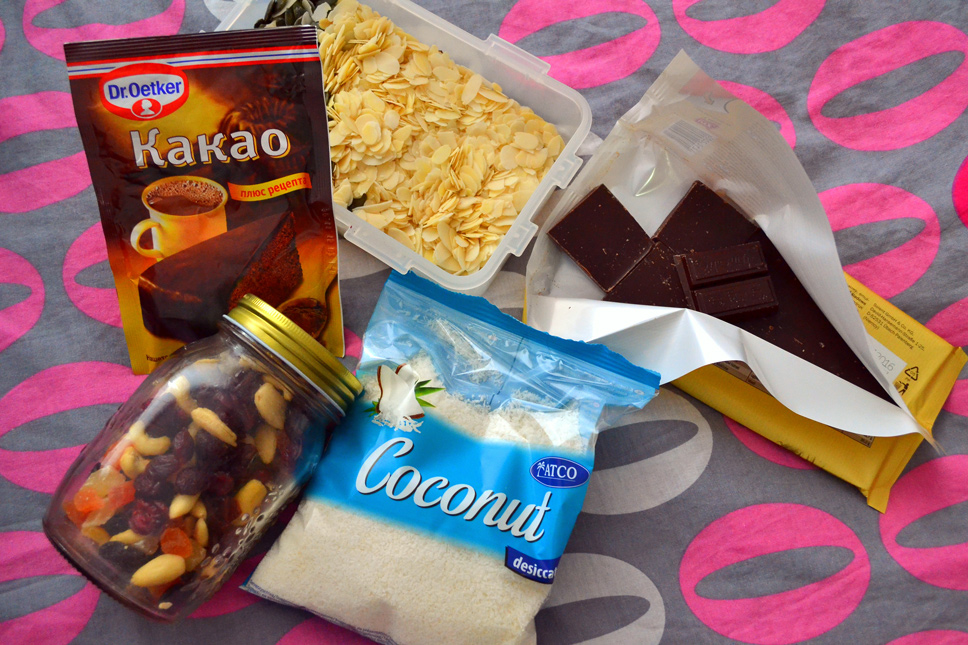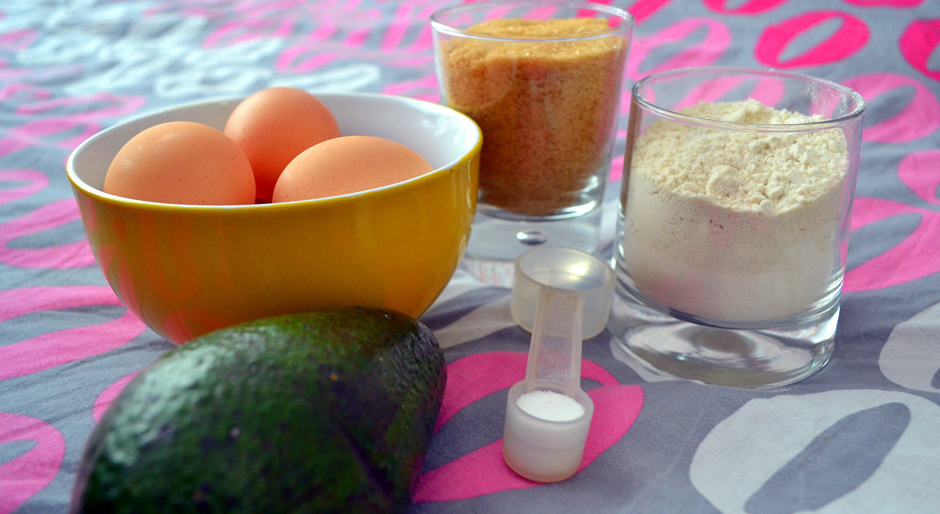 Turn the oven to 180 degrees. Start by mixing the flour, cocoa and salt in large bowl. I put  a cocoa on my taste.

 Включете фурната на 180 градуса. Започваме със смесване на брашното,какаото и солта в голяма купа. Аз сложих какао по мой вкус.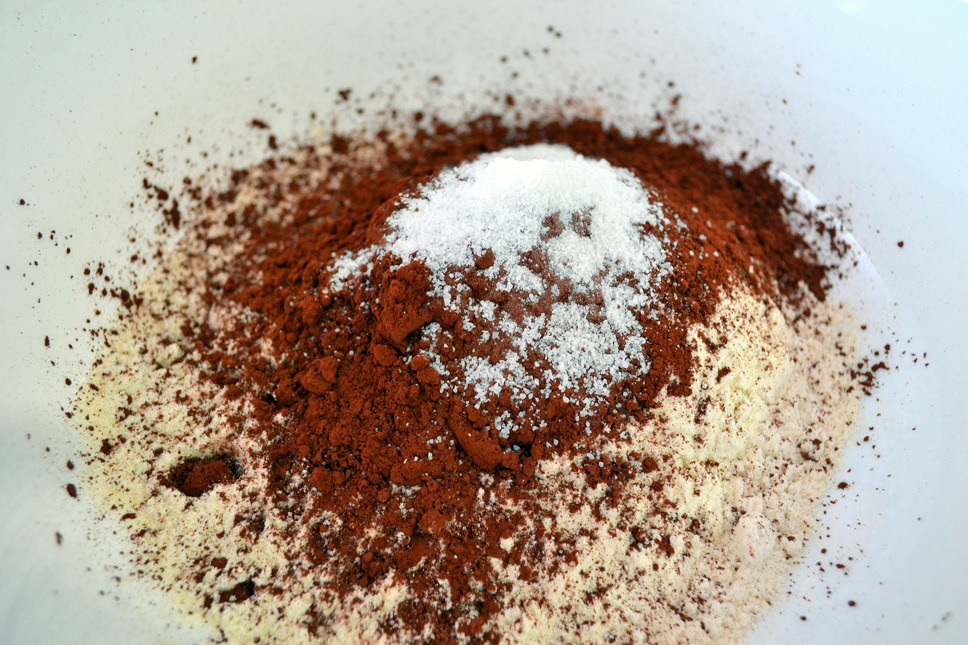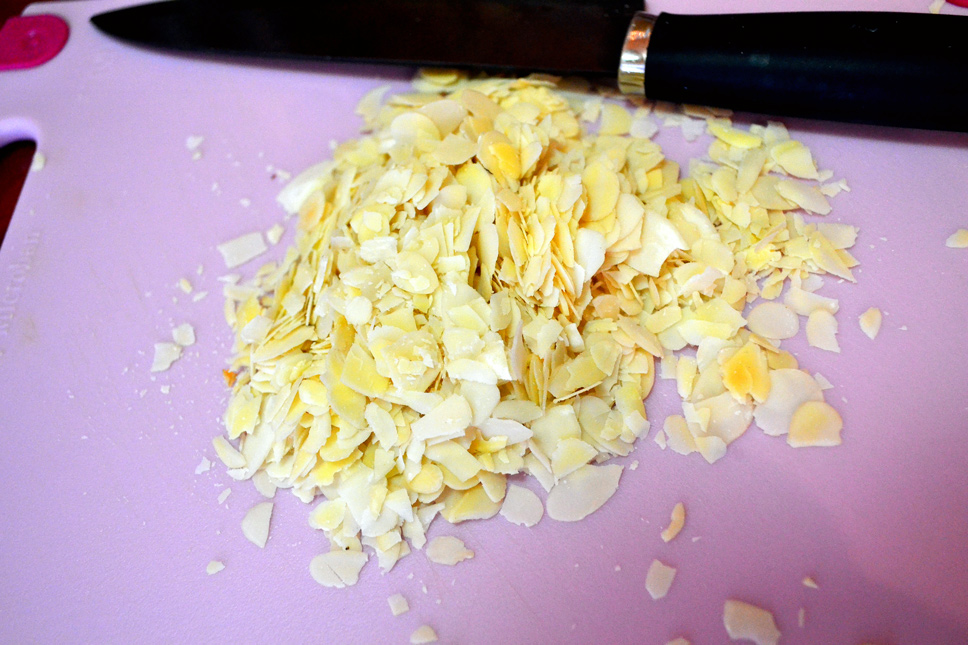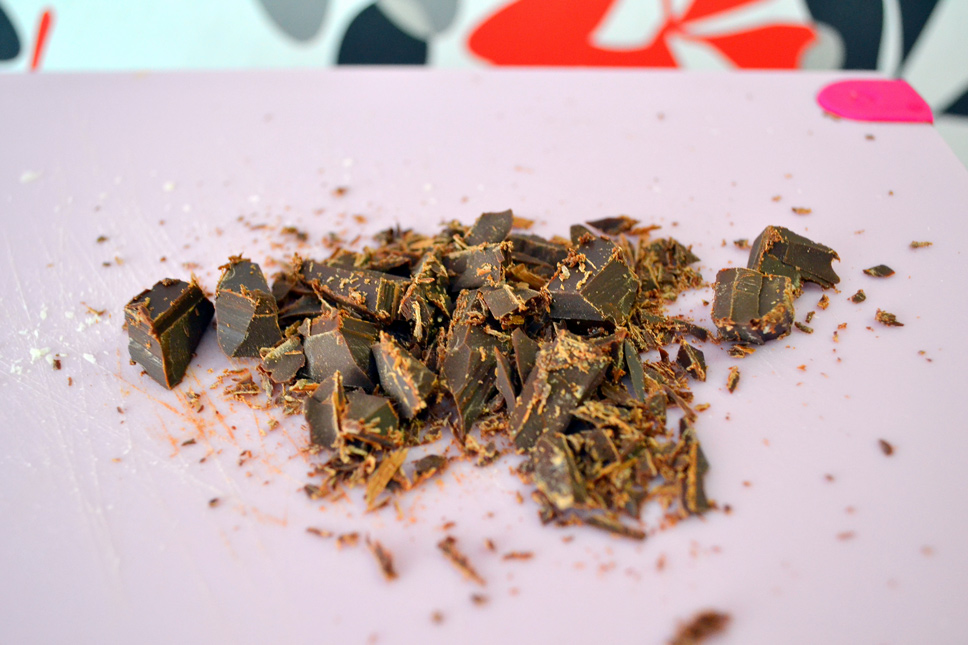 Almonds, cashews and chocolate chopped into large chunks and add them to the cocoa mixture. Mixing.

 Бадемите, кашуто и шоколада накълцайте на едри парченца и ги добавете към какаовата смес. Разбърквате.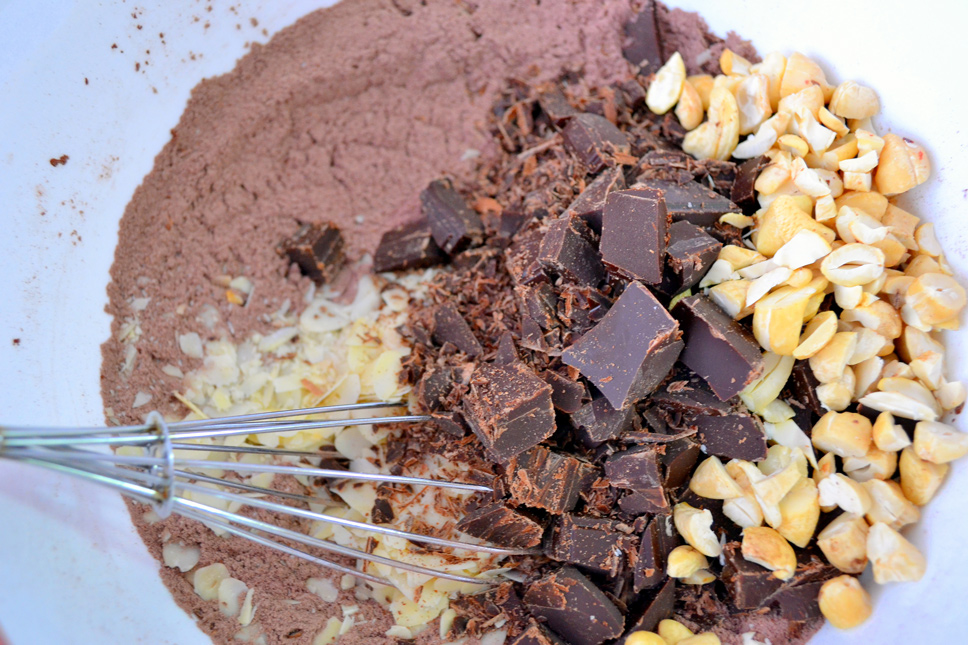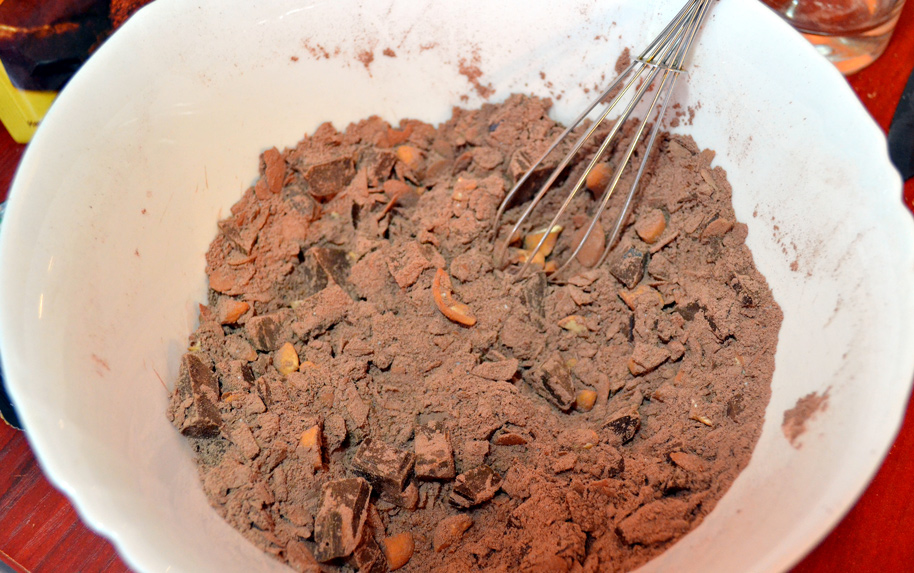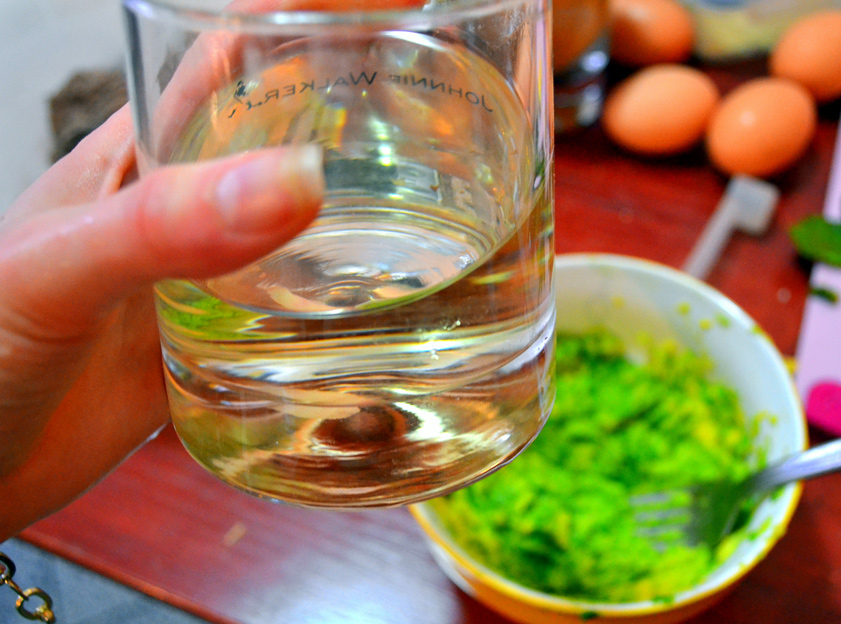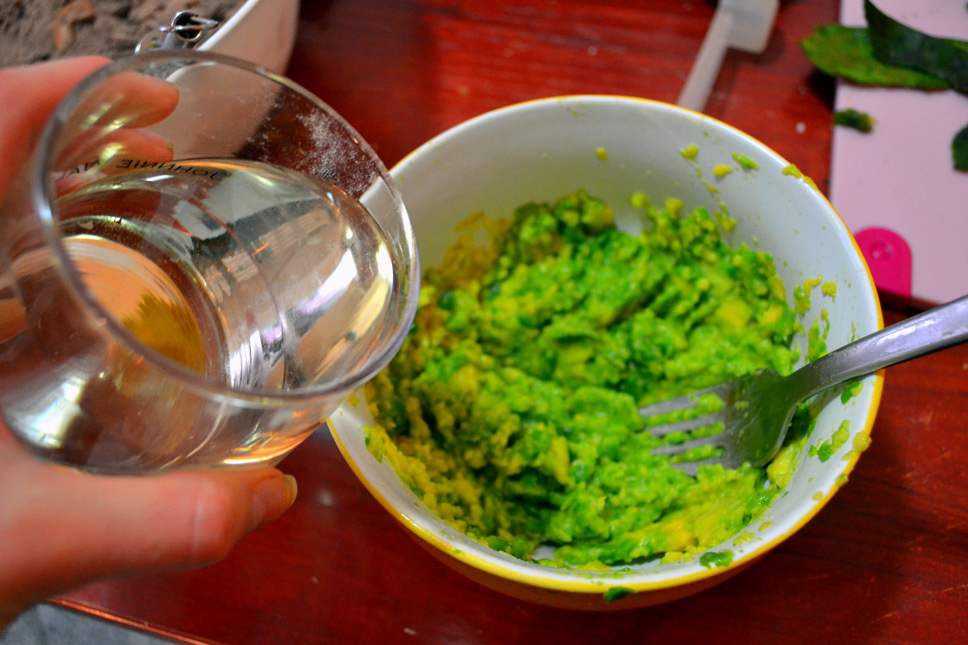 Then mashed avocado well, add oil, eggs and sugar.

 След това намачкваме авокадото добре, добавяме олиото, яйцата и захарта.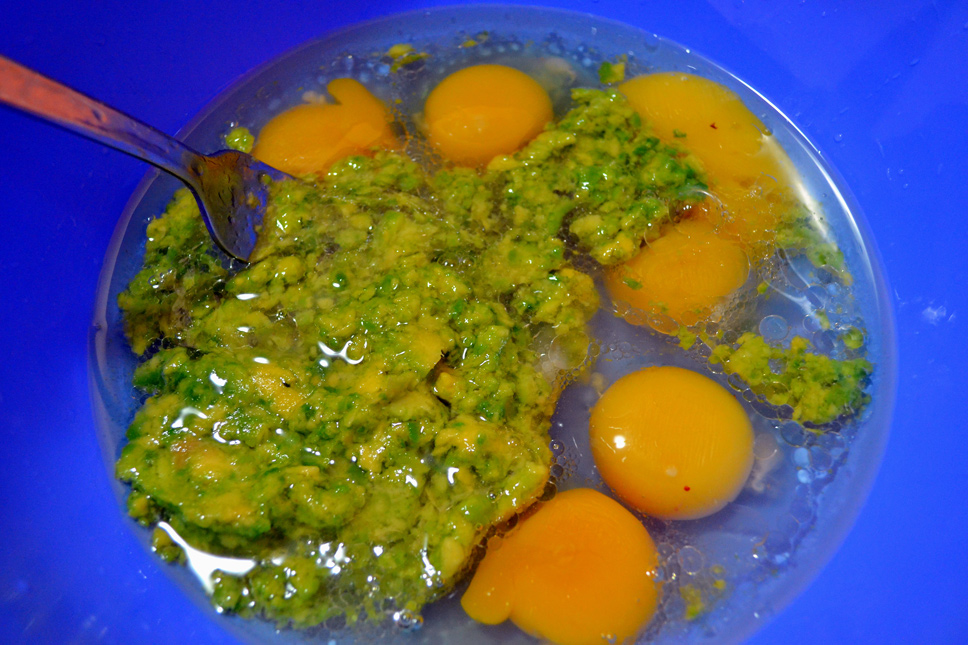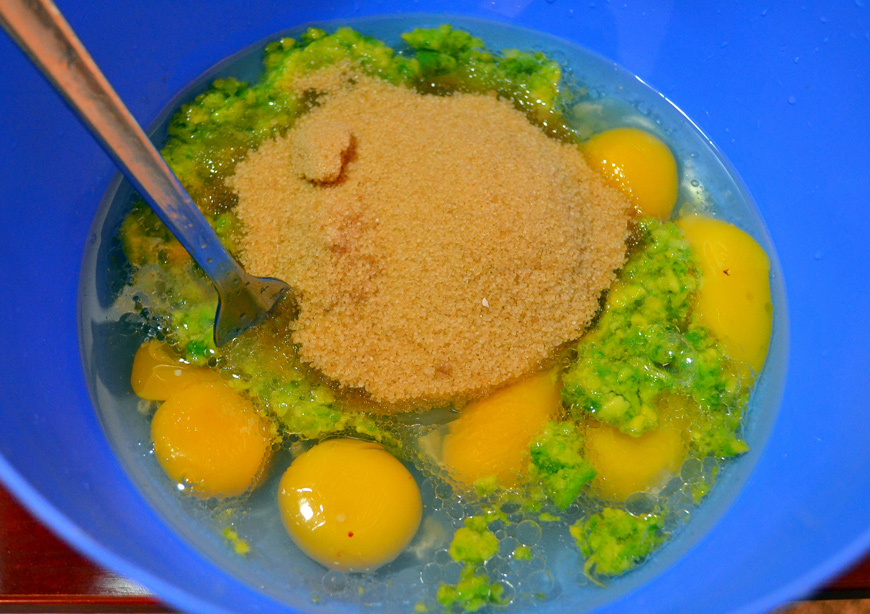 After stirring to give a homogeneous mixture, adding it to the dry mix. Put the coconut, if you want of course. Mix.

 След като разбъркваме до получаването на хомогенна смес, добавяме към сухия микс. Слагаме кокосови стърготини на вкус, ако желаете разбира се. Разбъркваме.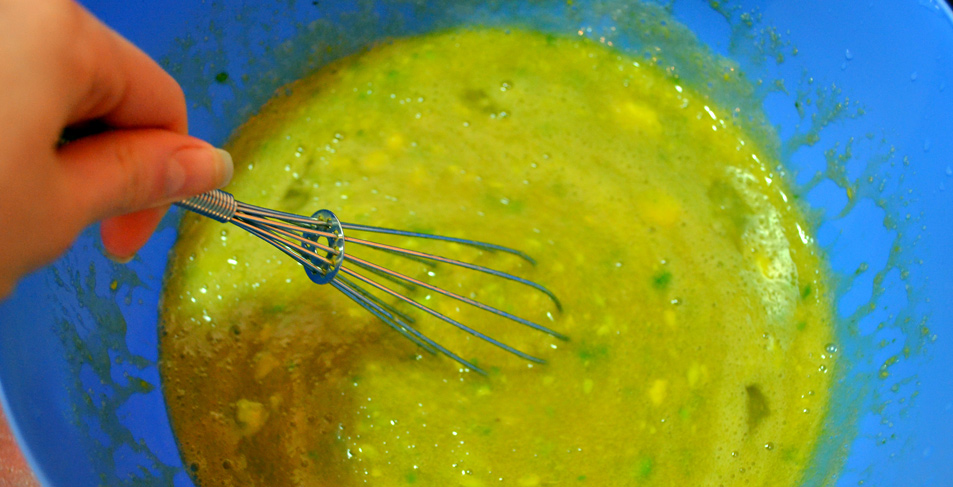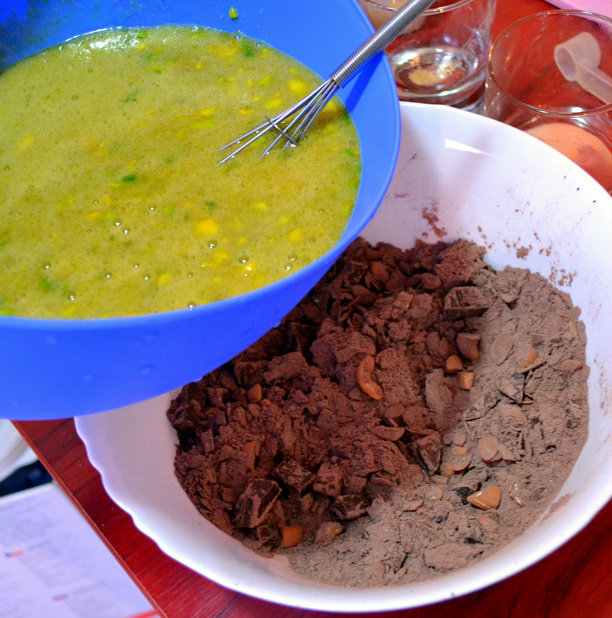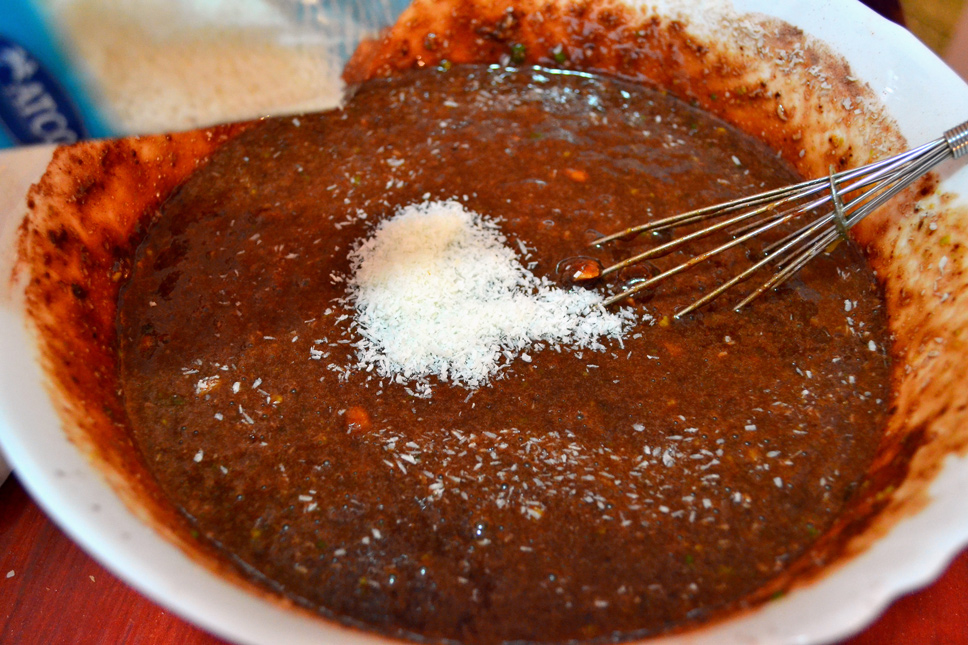 Cover baking dish measuring about 20 by 30 cm (you can use bigger) with baking paper, then curry favor well. Pour the finished mixture in it and bake 35-40 minutes. I'll tell you one trick what I learned from my mum, how to know when the cake is ready. Take a toothpick and make a hole in the cake, if it has a mixture or sticky, so not yet baked. To ready said, should be dry after removing :)))

 Покрийте тавичка с размери около 20 на 30 см (може и по-голяма) с хартия за печене, след което я подмажете добре. Изсипвате готовата смес в нея и печете 35-40 мин. Ще ви кажа едно трикче, което съм научила от майка ми, за това как да разберем кога е готов сладкишът. Взимате една клечка за зъби и правите дупчица, ако по нея има от сместа или лепне, значи все още не е опечен. За да е готов, отвърте, трябва да е суха след изваждане :)))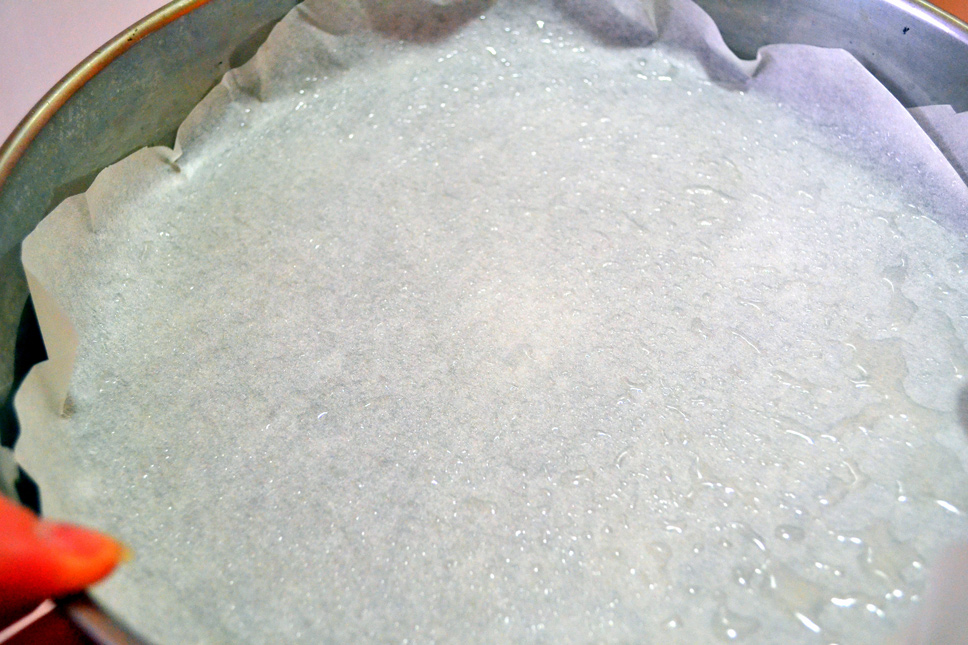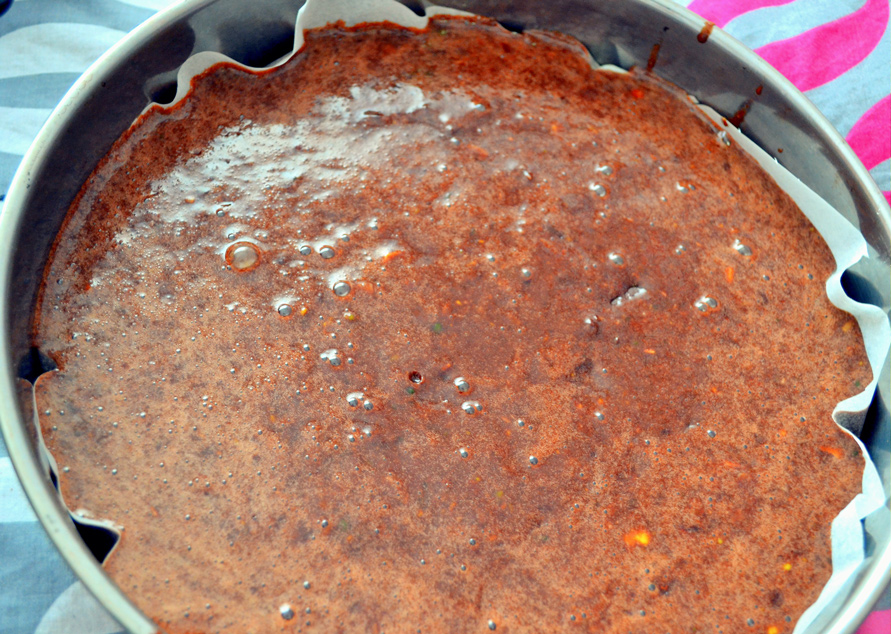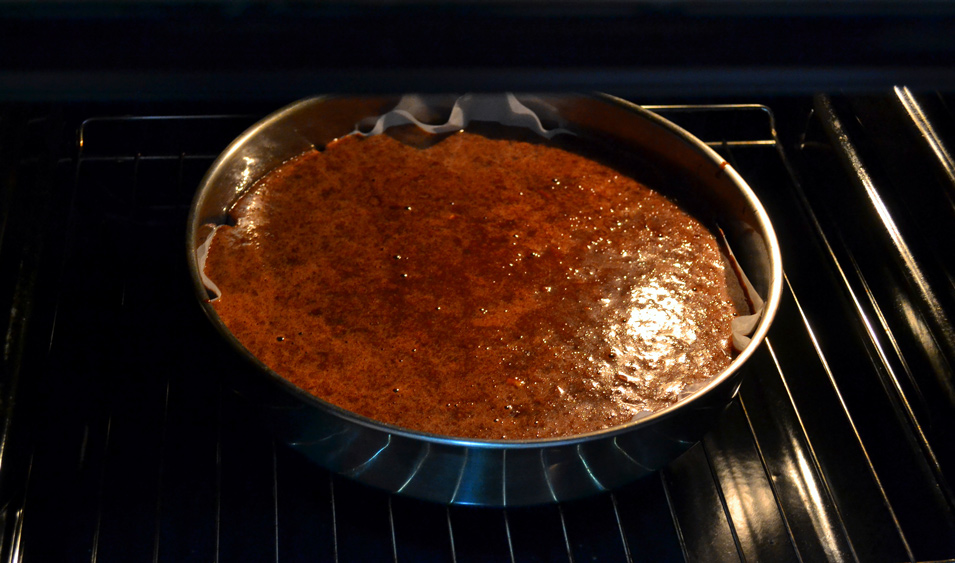 After removing it from the oven, leave to cool the brownie well, before you cut it. If there are larger chocolate chips, they melt inside and the brownie becomes even more tasty. You can see that on the pictures :))) Do you like it?

 След като го извадите от фурната, оставете браунито да изстине добре, преди да го нарежете. Когато има по-големи парченца шоколад, те се разтопяват вътре и става още по-вкусно. Може да видите на снимките :))) Харесва ли ви?