Hello guys, today I have a guest post in my new rubric be healthy… A lot of my friends live healthily and I decided to share some of their tips and recipes. So today I will publish an amazing healthy cake with four types of flour and nuts. The name of the creator of this delicious recipe is Gloriya Dotova. Enjoy it!

 Здравейте, готини хора, днес в блога имам гост пост и той е в новата ми рубрика be healthy… Тъй като много от моите приятели живеят и се хранят здравословно, реших, че техният опит и съвети ще бъдат полезни както за мен, така и за вас. Тази рецепта, която ще споделя днес е за любителите на сладкиши. Вече има решение на проблема със забраната върху тях, сега може да се наслаждавате на полезни десерти. Създателят на този уникален кекс с 4 вида брашно се казва Глория Дотова. Насладете се на тази вкусна рецепта.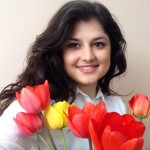 Продукти:
– 1 ч.ч. ръжено брашно
– 1/5 ч.ч. брашно от лимец
– 2 с.л ленено брашно
– 5 с.л брашно от рожков
– 1 яйце
– ядково мляко (добавя се, докато не се получи смес, подходяща за кекс)
– 20 фурми – пасирани
– 1 ч.л. сода
– 2 с.л. тахан по избор
За заливката:
Кокосови стърготини на вкус и брашно от рожков (по желание, може да експериментирате с любим ваш продукт, например заливка от черен разтопен шоколад)
Ingredients:
– 1 cup rye flour
– 1/5 cup einkorn flour
– 2 tablespoons flax flour
– 5 tablespoons flour carob
– 1 egg
– nut milk (add until a mixture suitable for cake)
– 20 dates – blended
– 1 tsp soda
– 2 tbsp tahini optional
Topping:
Put a coconut to taste and carob flour (optional, you can experiment with your favorite glaze, for example, choose a melted dark chocolate )

 Mix everything until a homogeneous mixture of cake. For cakes, my advice for you is to use a baking paper. Of course, if you don't use a special pan for cakes. Bake at 180 degrees, you know from my post for the brownie – how to tell if your cake is ready. After removing it from the oven, you can make a favorite glaze and you can decorate with nuts.

 Смесвате всичко до получаването на хомогенна смес за кекс, избирате си не много голяма тава. За сладкиши ви съветвам винаги да използвате хартия за печене, ако не сте със специална тава за тяхното печене. Печете на 180 градуса, вече знаете от моя пост за браунито как да разберете дали ви е готов сладкиша. След като го извадите може да си направите глазура по избор и да си окрасите с ядки.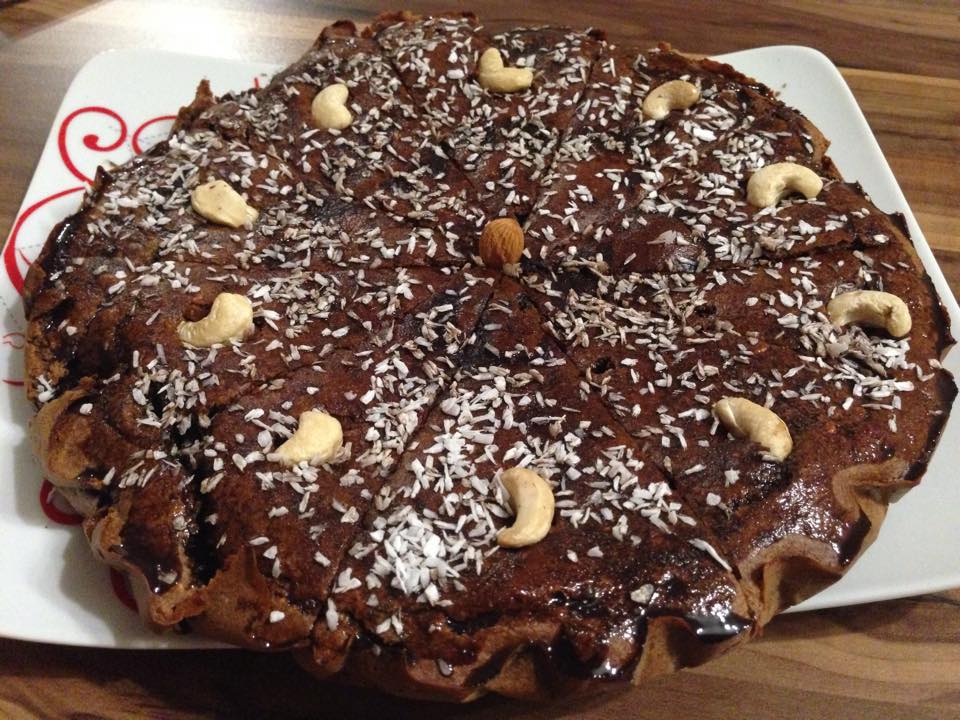 If you want to share with us your healthy recipe, just send it to me :)))

 Ако и вие имате някоя здравословна рецепта и искате да я споделите, може да ми я изпратите.